I was excited to photograph this family again this fall, after first meeting them in the hospital on Baby H's birth day at Swedish Ballard. It's always so fun to see returning clients and how their kids have grown. Baby H was now almost a year old and full of personality. We played a bit at home before venturing outside to walk to their neighborhood park. I love how relaxed in-home sessions are. I've been thinking about this a lot and realized that I can hardly remember many ordinary details from my own childhood. I don't recall what our house looked like on the inside when I was under 10, I have no idea what kinds of toys I played with, and I have absolutely no memory of my parents reading to me! I spend a lot of time reading to my kids (every night, in fact), and I'm sure my parents read to me as a child, but I can't remember any of it! So now when I see parents reading to their kids, something that seems so ordinary, I make a photo of it because it's likely the kids won't remember it when they're adults.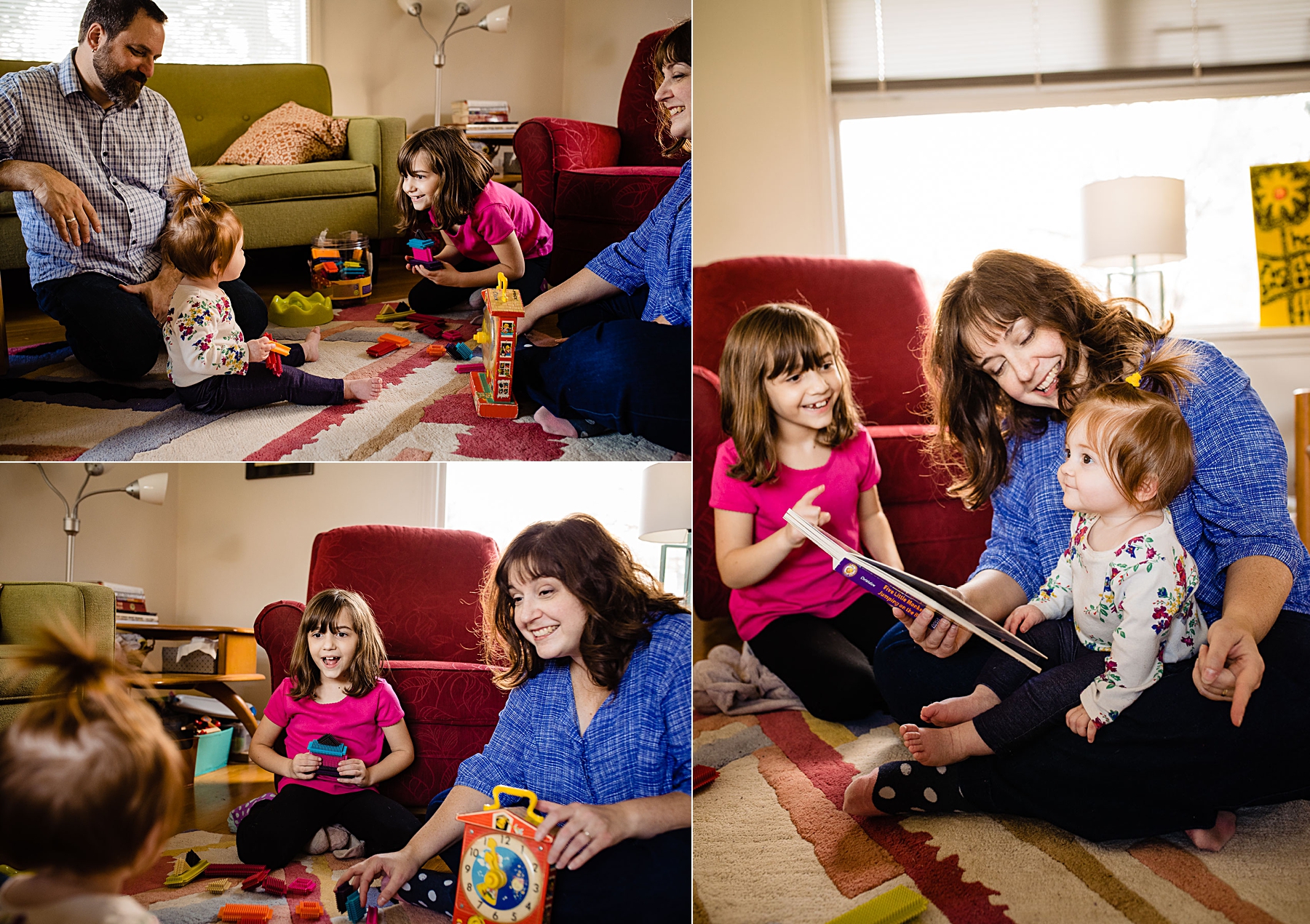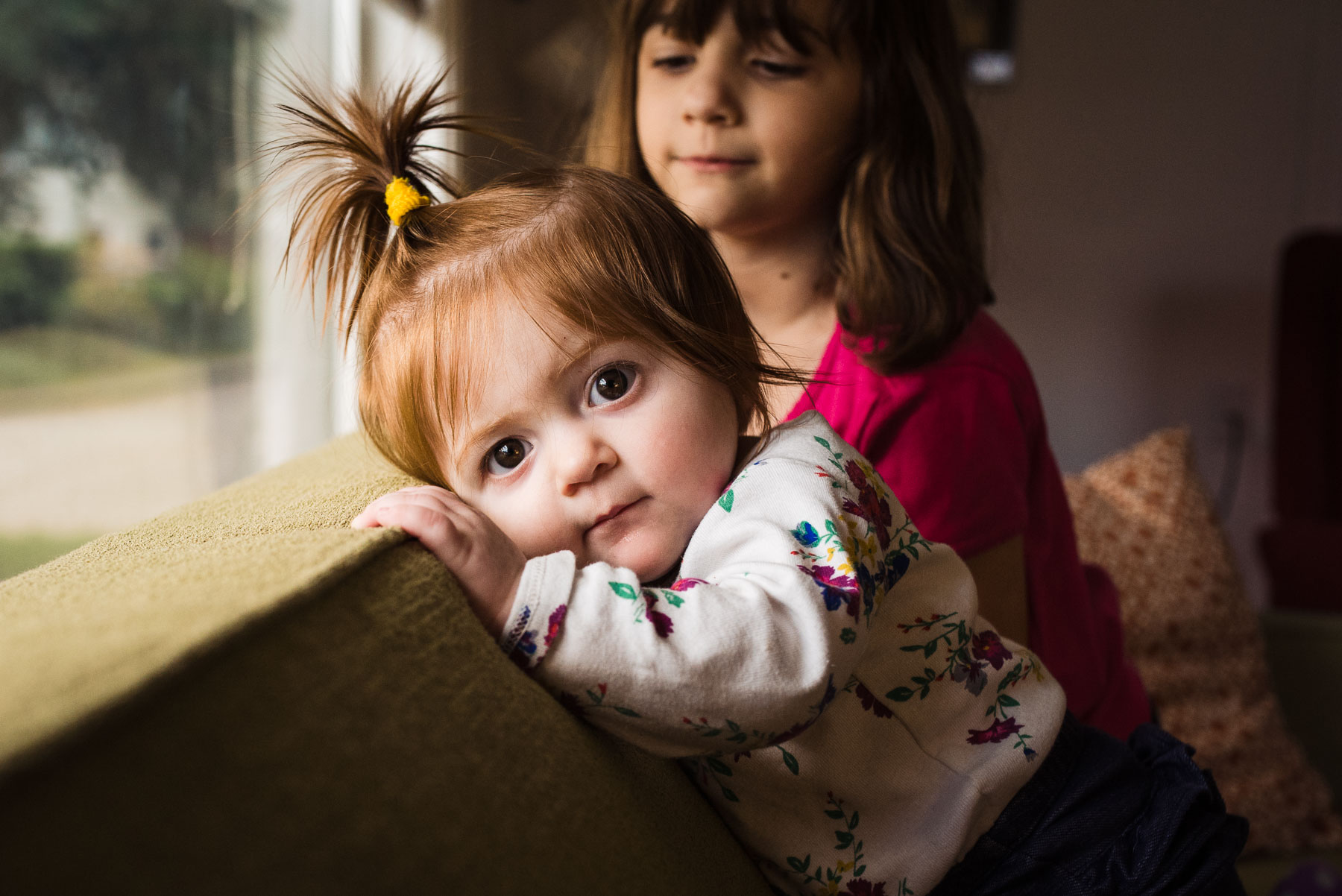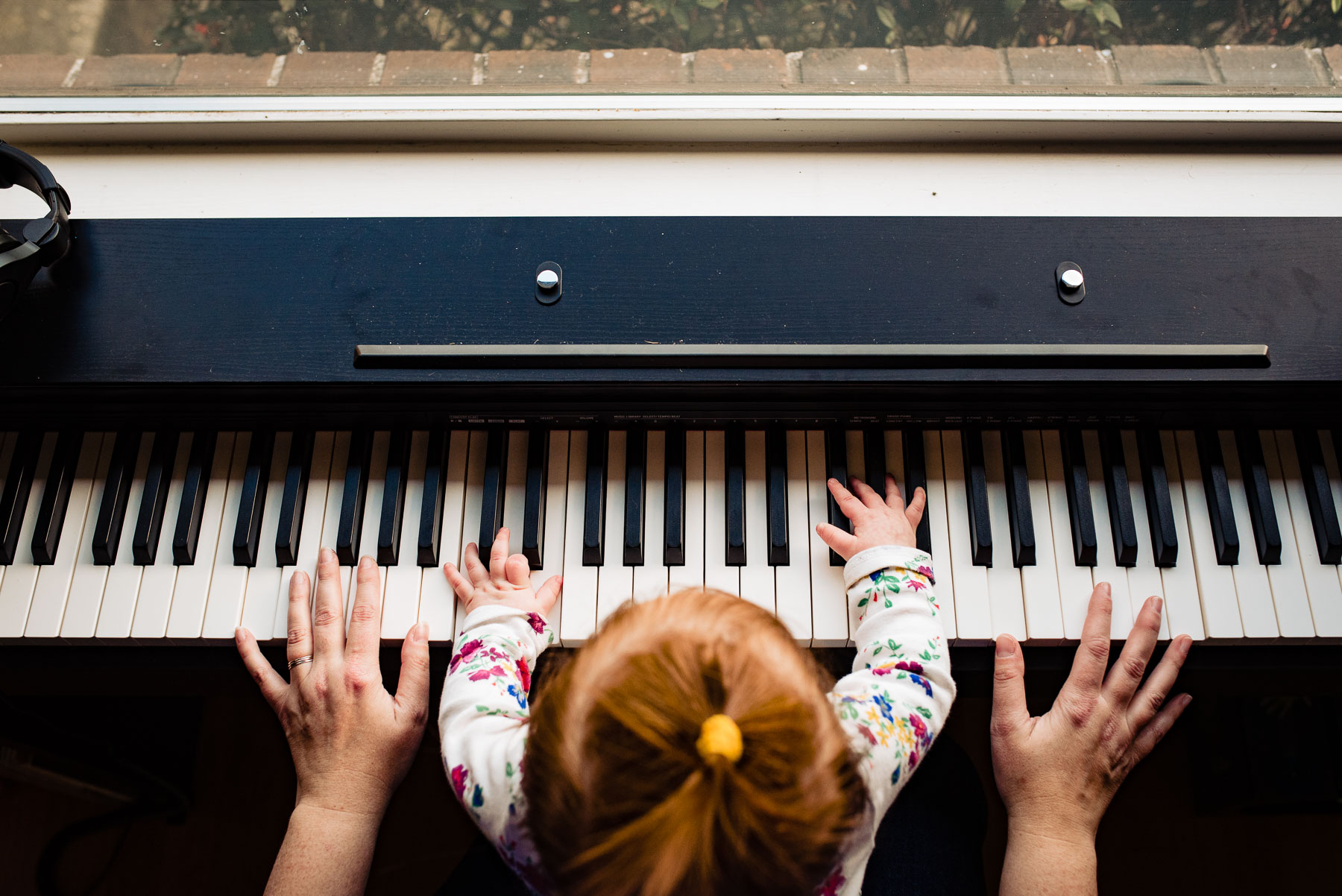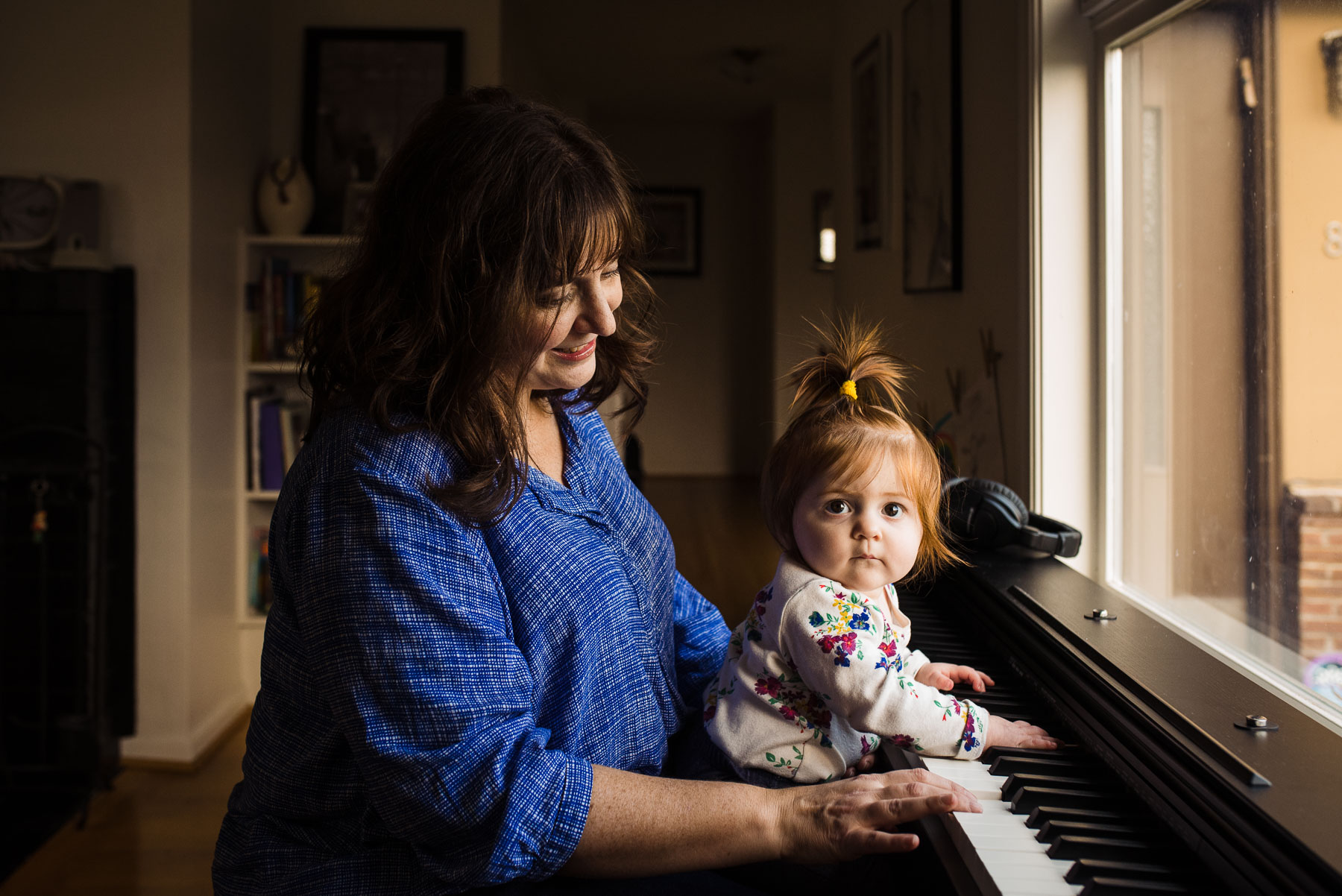 They are a musical family, so there are musical instruments all around the home!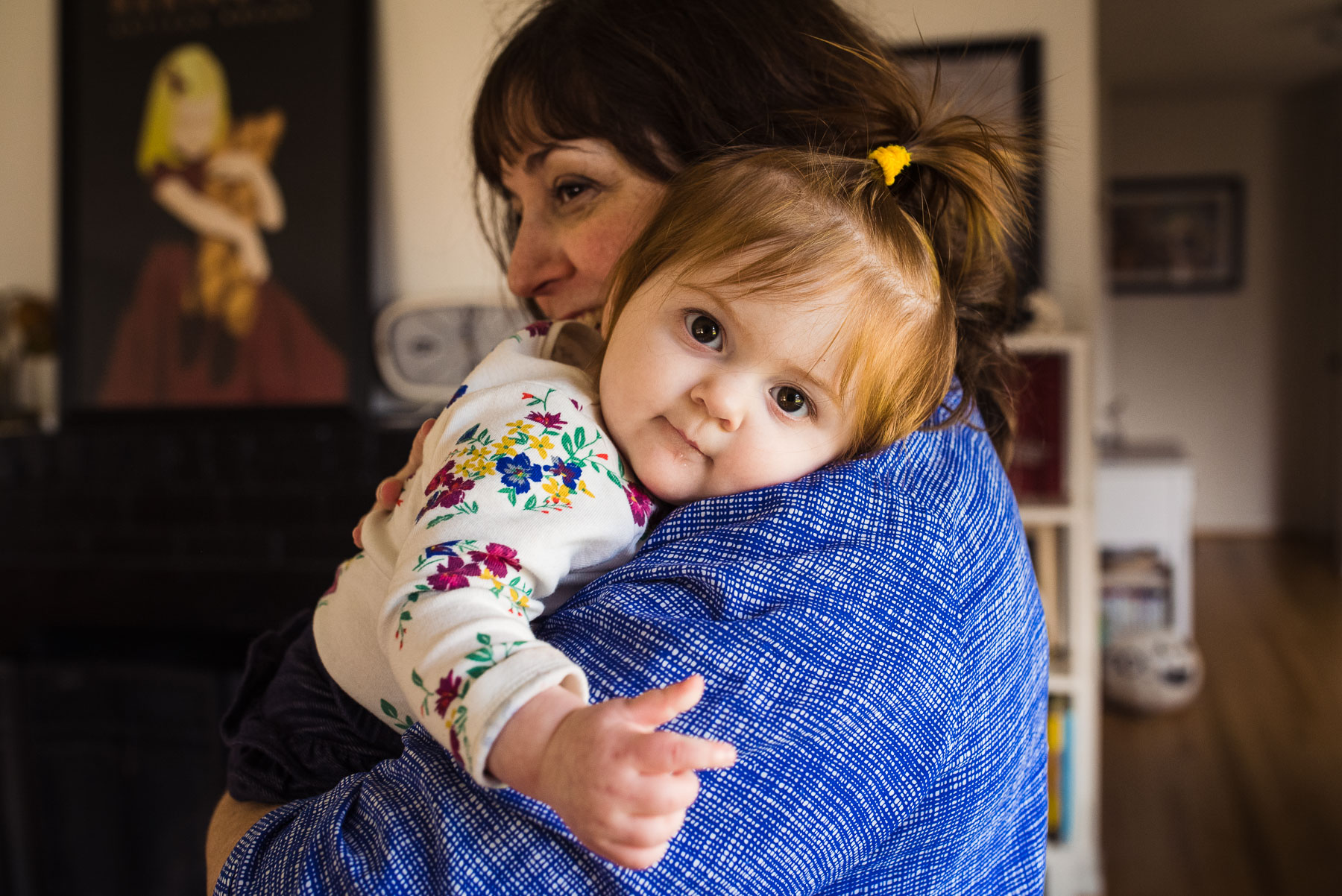 It was a beautiful, sunny fall day to head outside and walk to their favorite nearby park.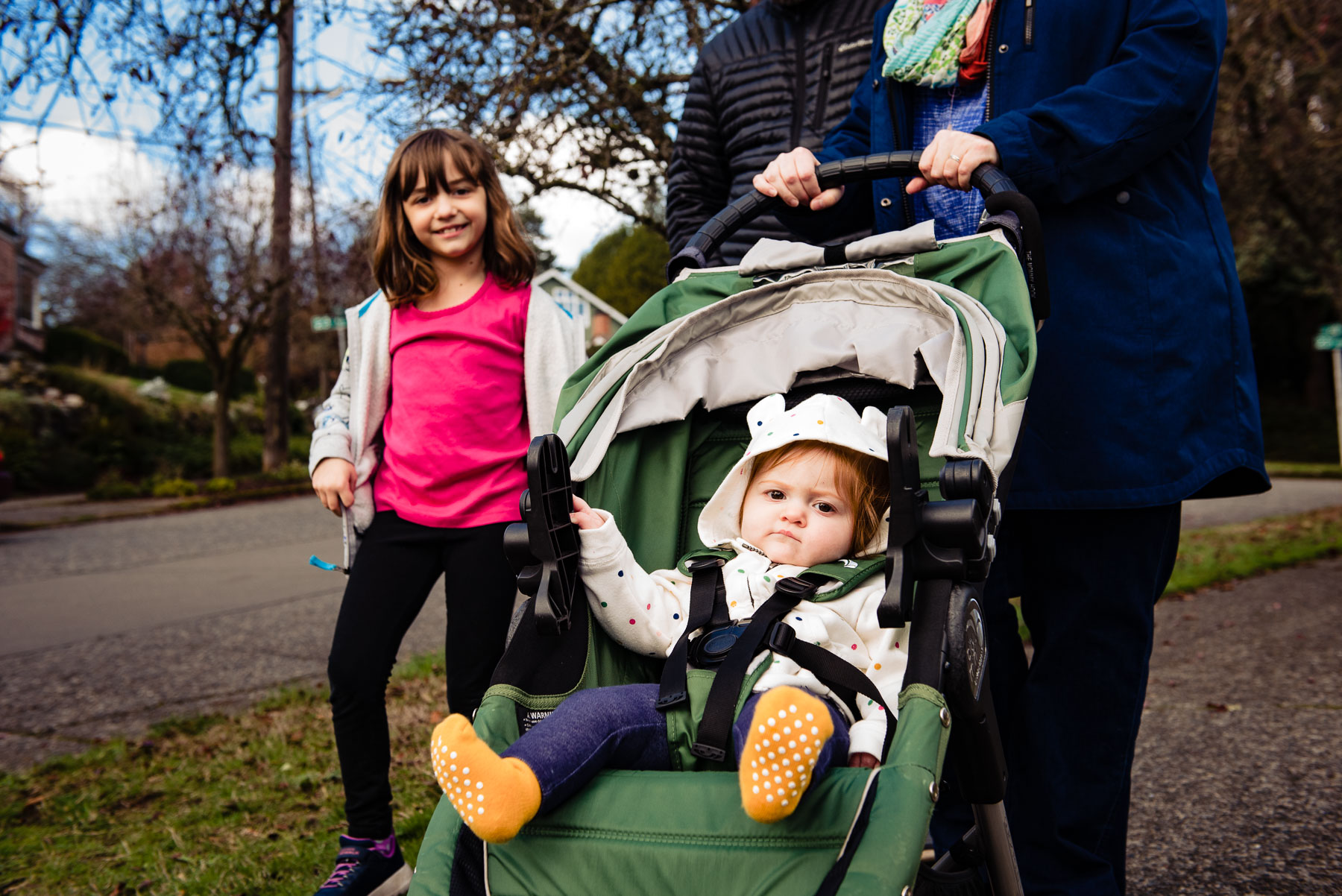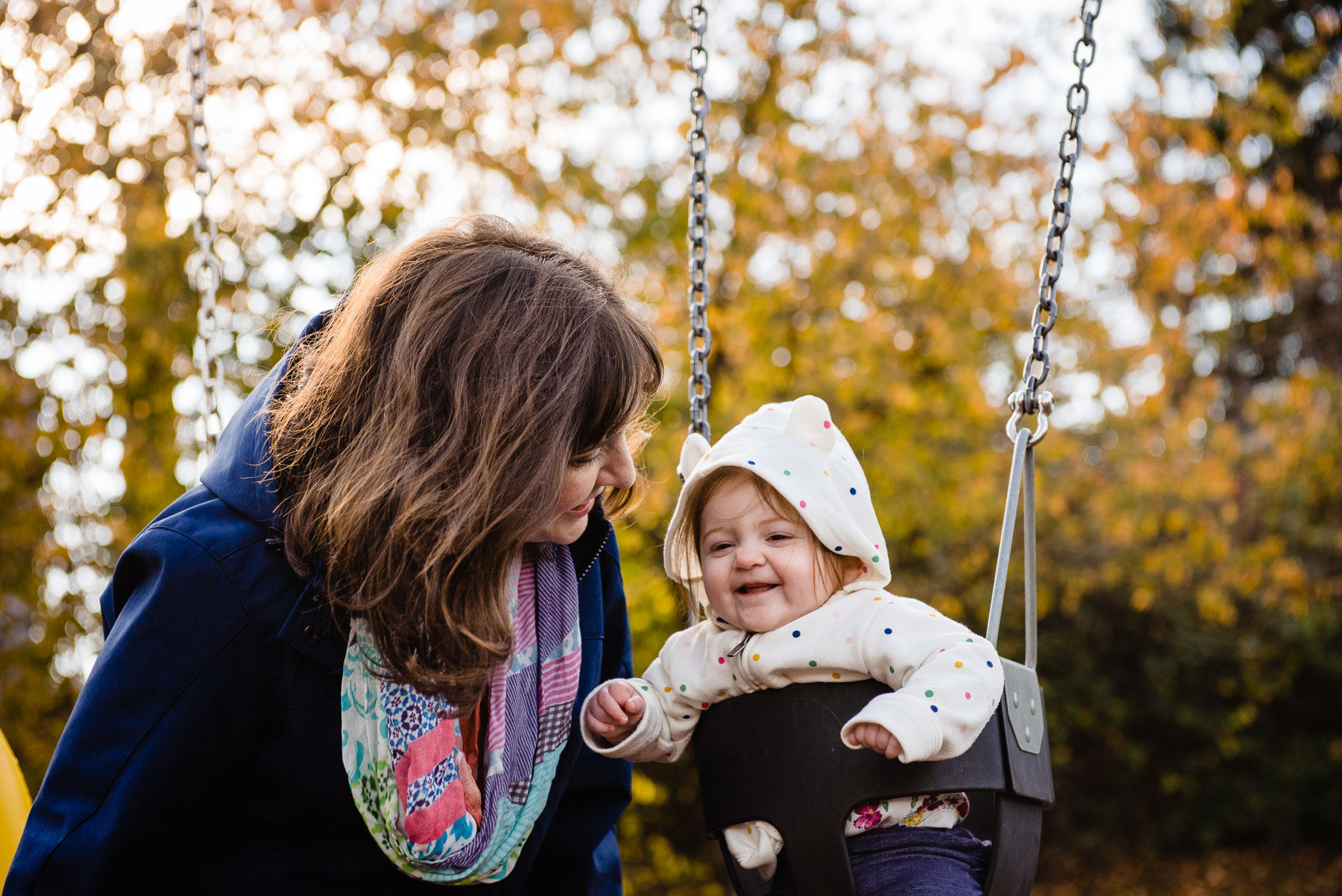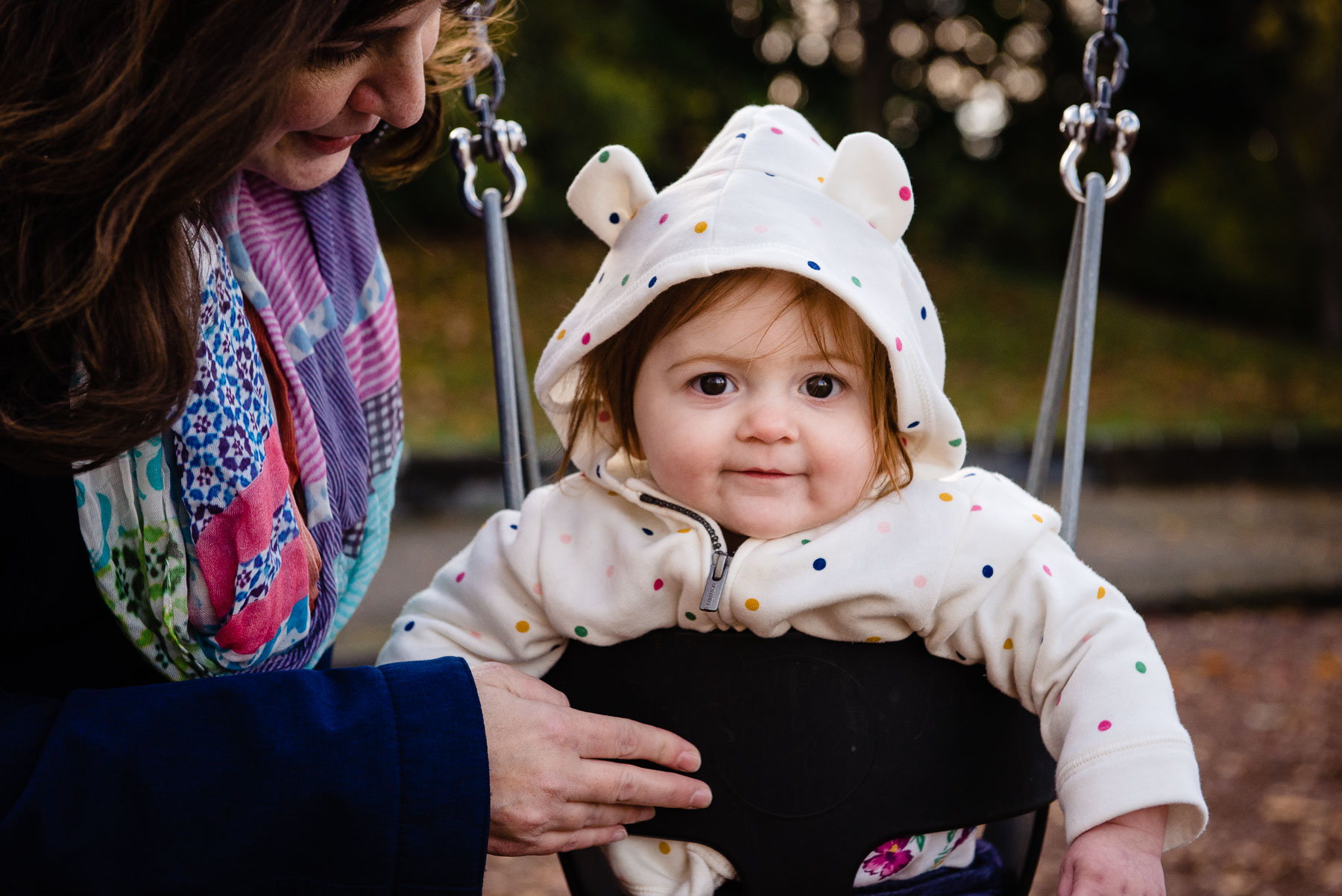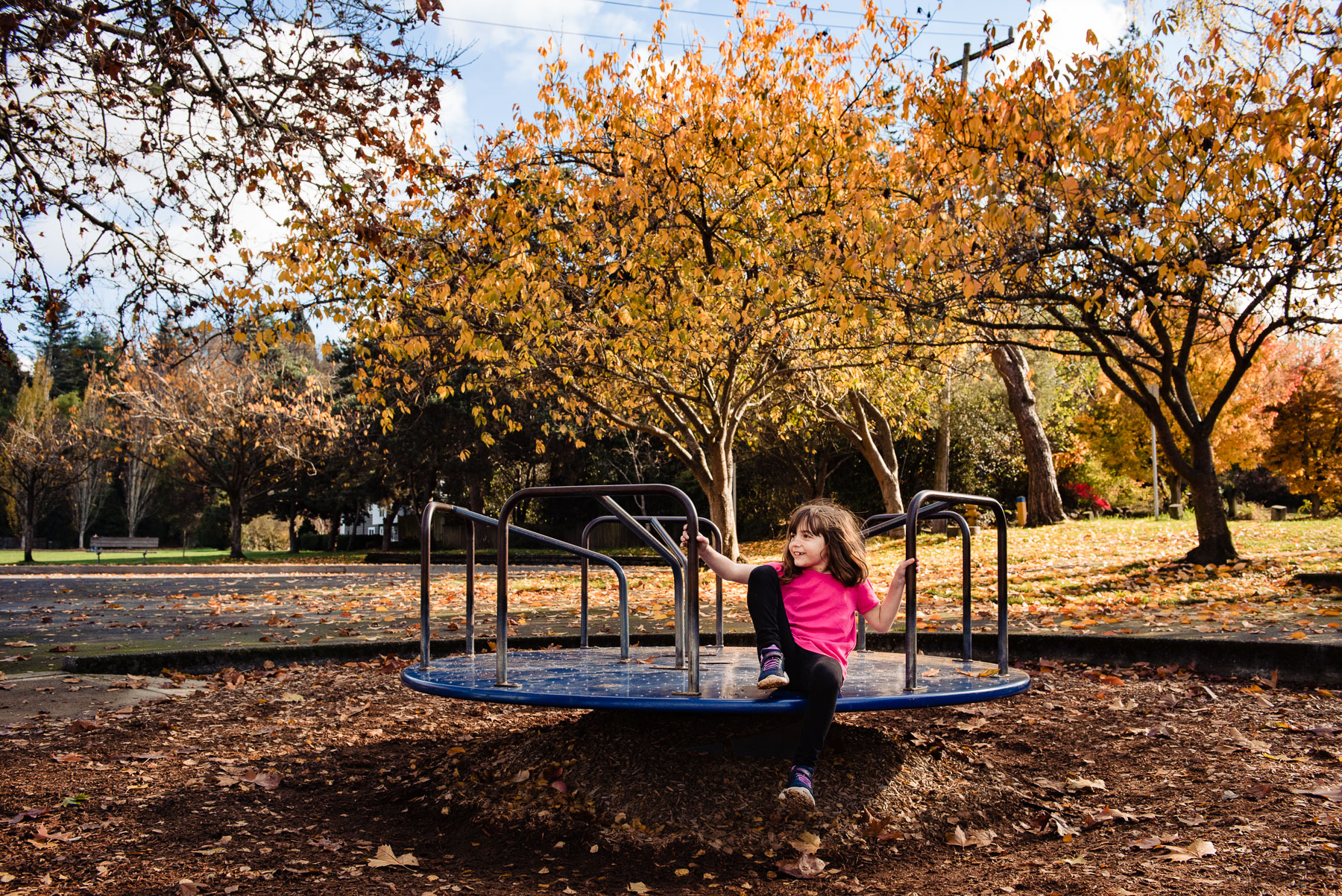 Mom told me that their older daughter has been in a phase where she doesn't like to be photographed, so she was glad to have me make some authentic photos with the two girls together and all of them together as a family. I've noticed that my children have become more particular about being photographed as they get older too. I try to honor their wishes and thus I have less photos of them in general.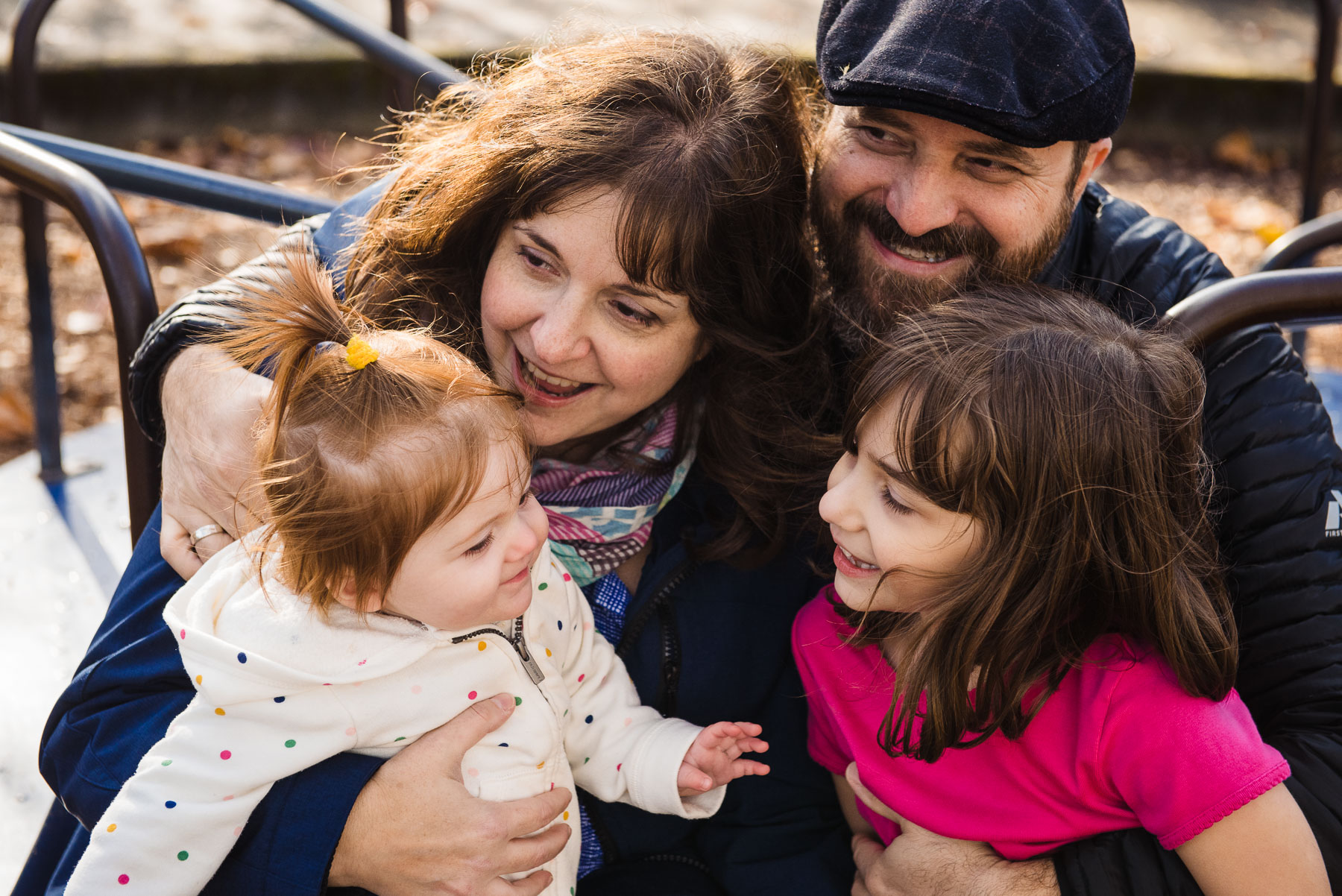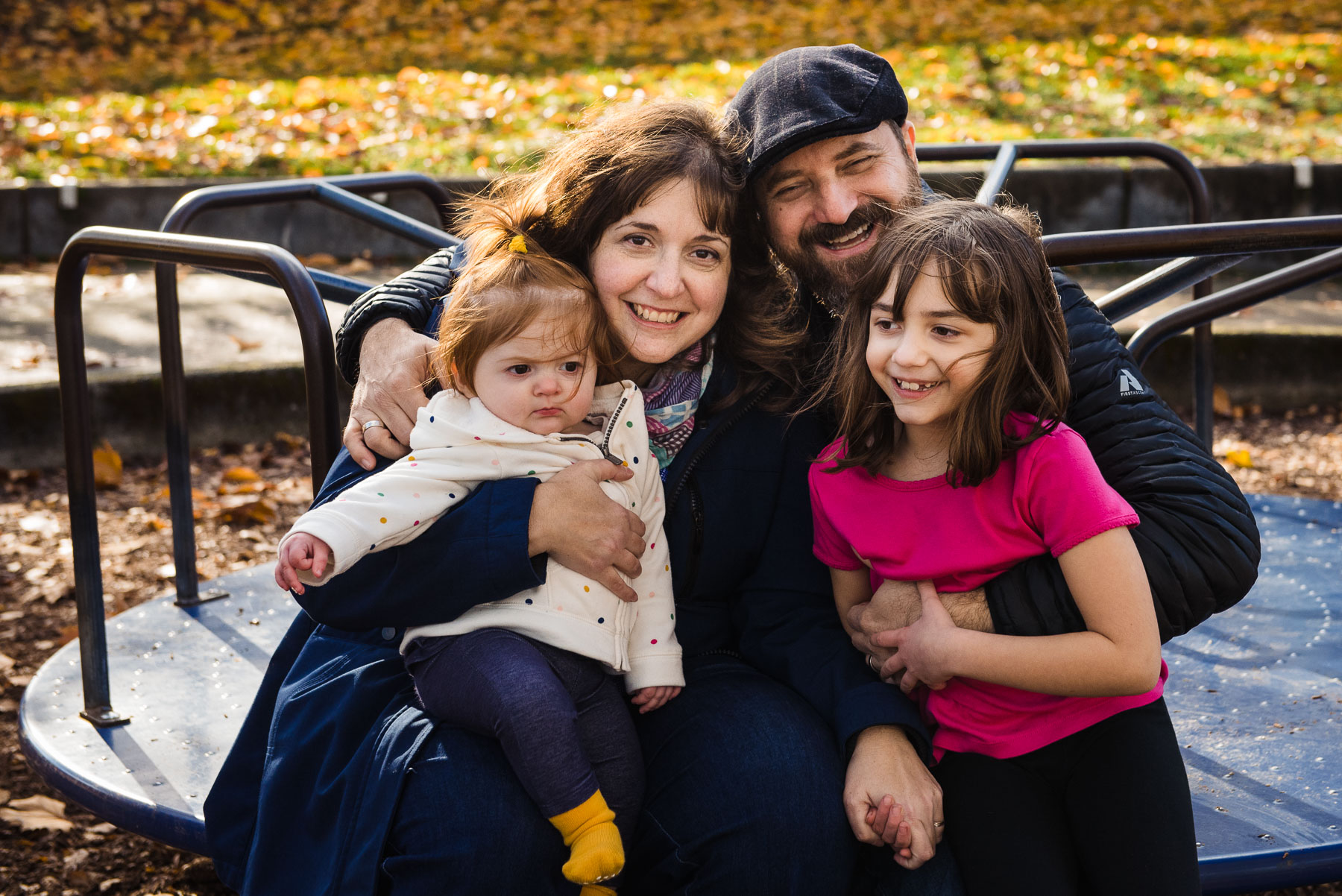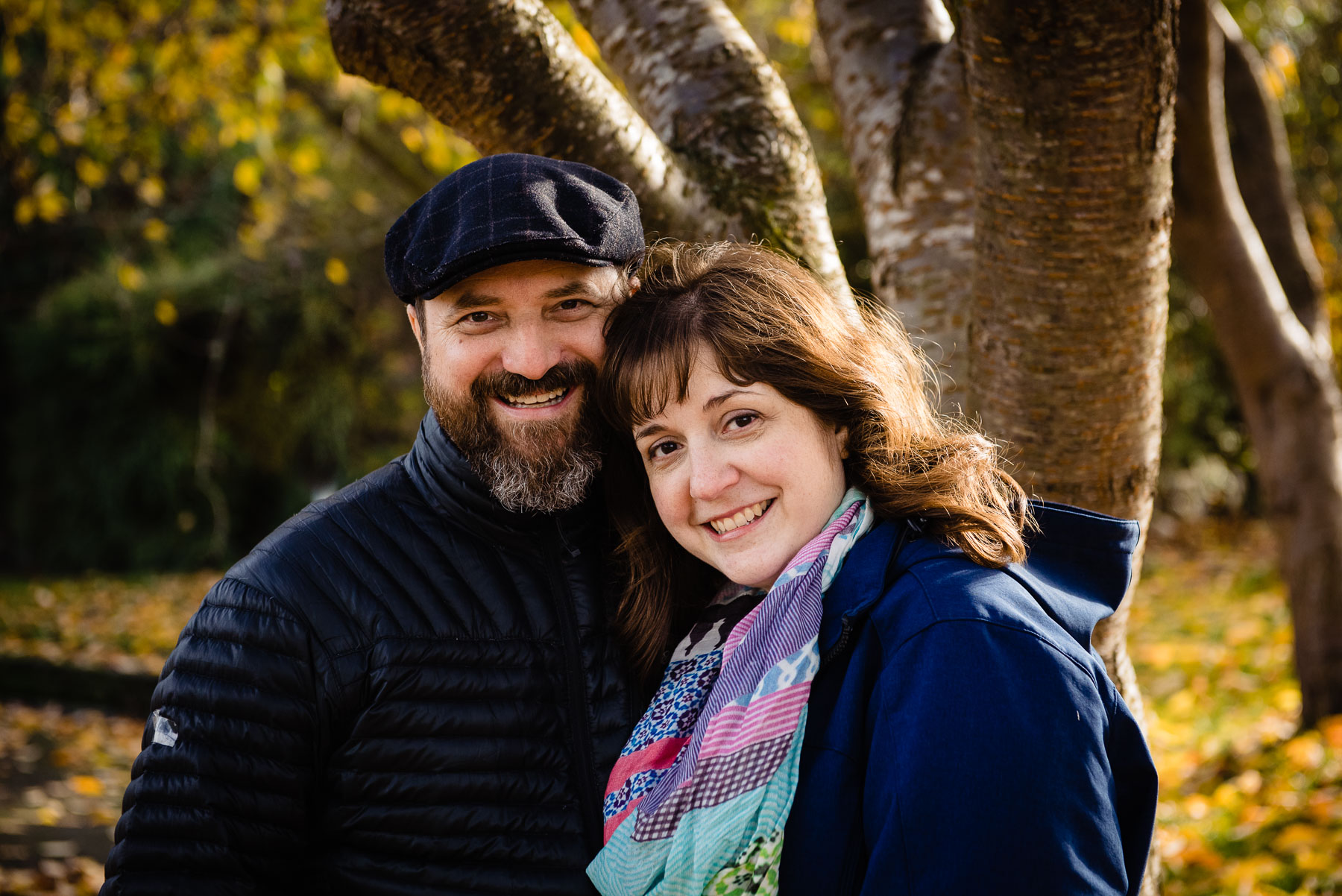 Lastly, a photo of just mom and dad together, which I viewed as a visual celebration of their surviving the first year of parenting two children!
---
---
You might also like
---