I had a blast photographing this sweet Seattle family and their plethora of pets. When mom contacted me, she said, "Oh, and the girls want photos with the animals. So that's fun." Hahahaha! We did indeed have fun. They have FIVE cats and one dog. Can you even imagine?! I have one dog and have never owned cats, but still, I can't imagine adding five cats to our household. But this family assures me that cats are much less work than dogs AND that it's better to own multiple cats so that they can play with each other. Can you spot the five different cats in these photos? They are all of varying ages, some having joined the family even before the girls arrived. It sounds like they all have different personalities, but they seem to make it work in the house! I really love that they wanted to include all of the animals in this photo session! (What I don't love is that I cloned out a LOT of white fur from dark clothing while editing! hahaha)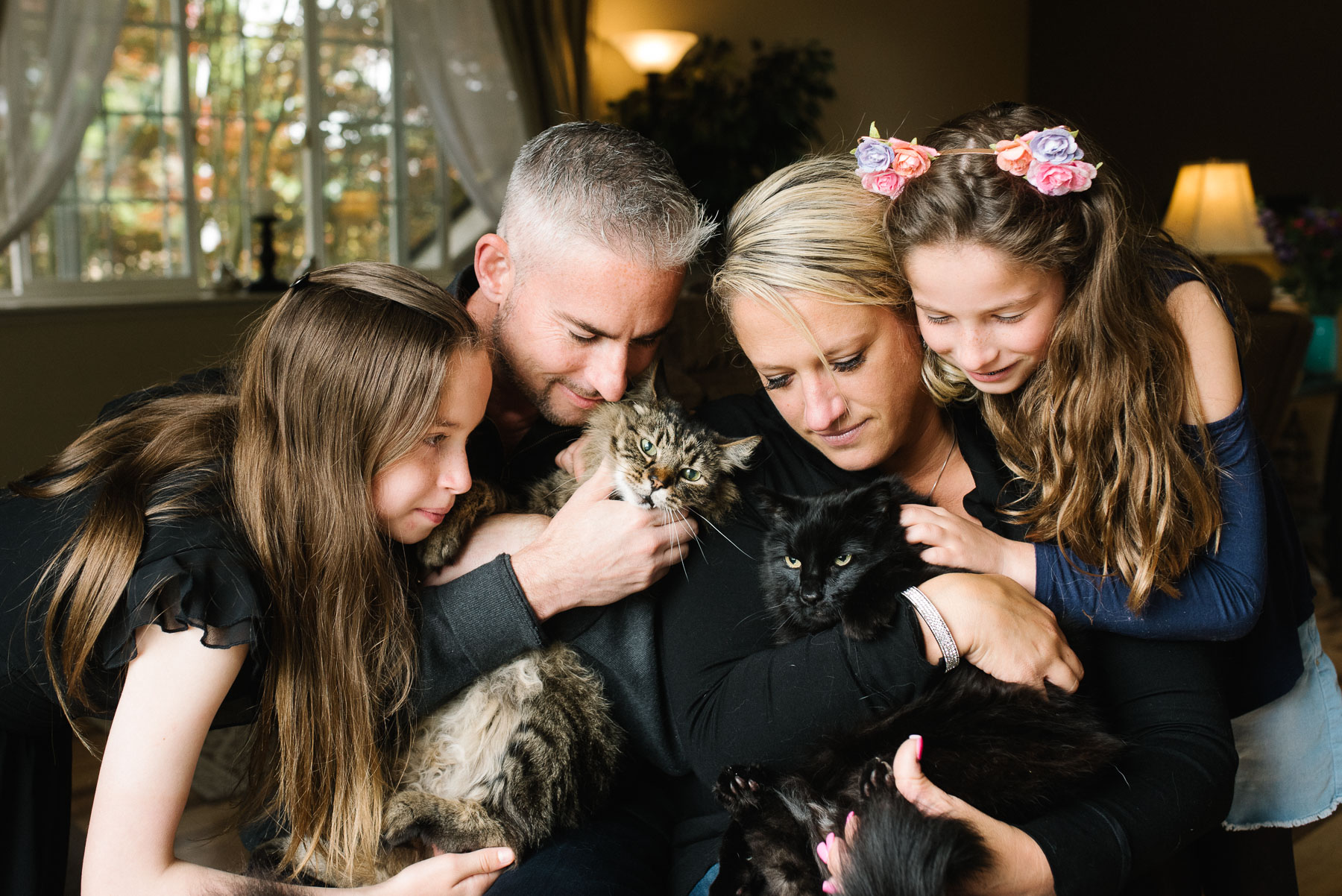 I love how the younger girl wore a floral cat ear headband for our session. Very fitting and festive!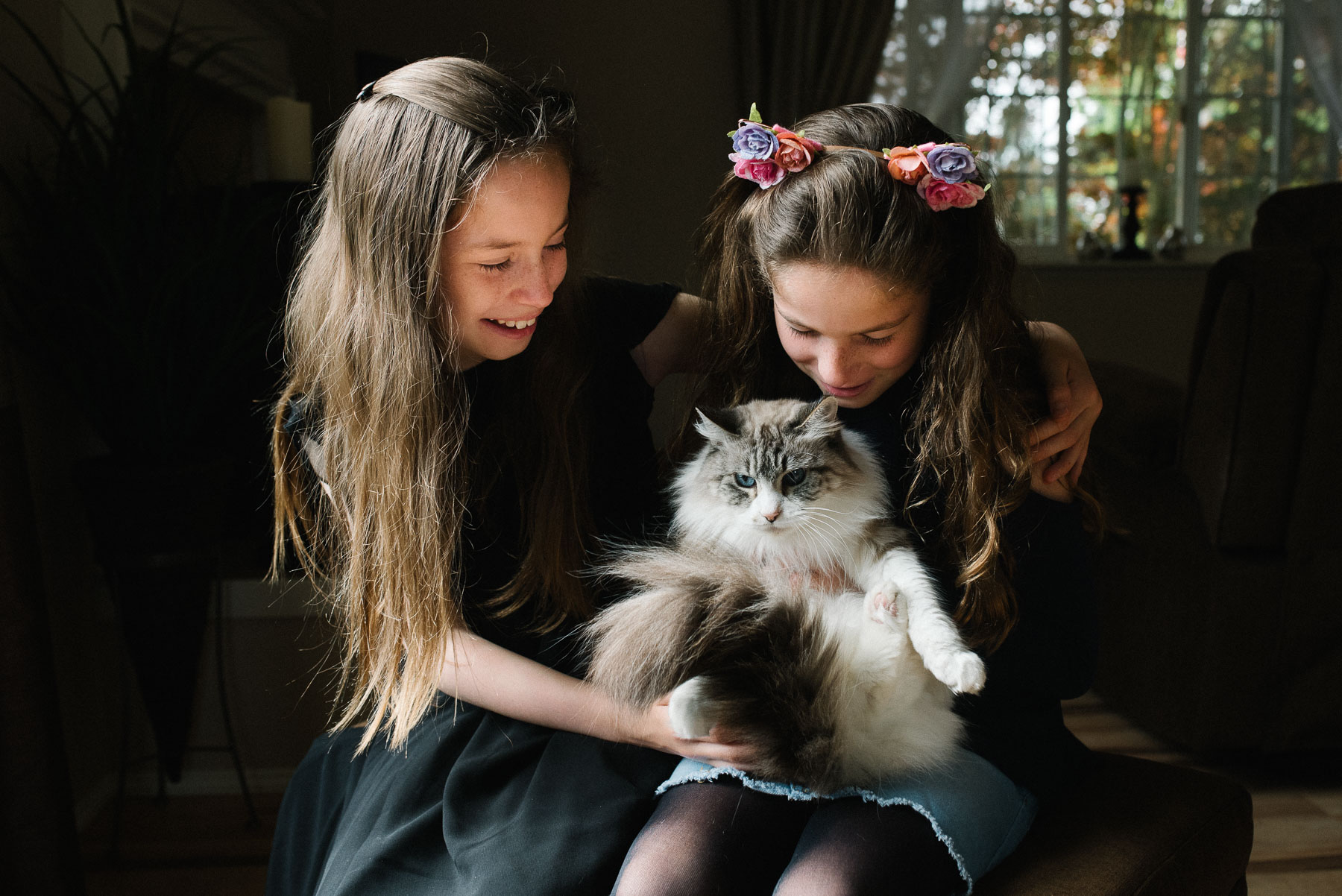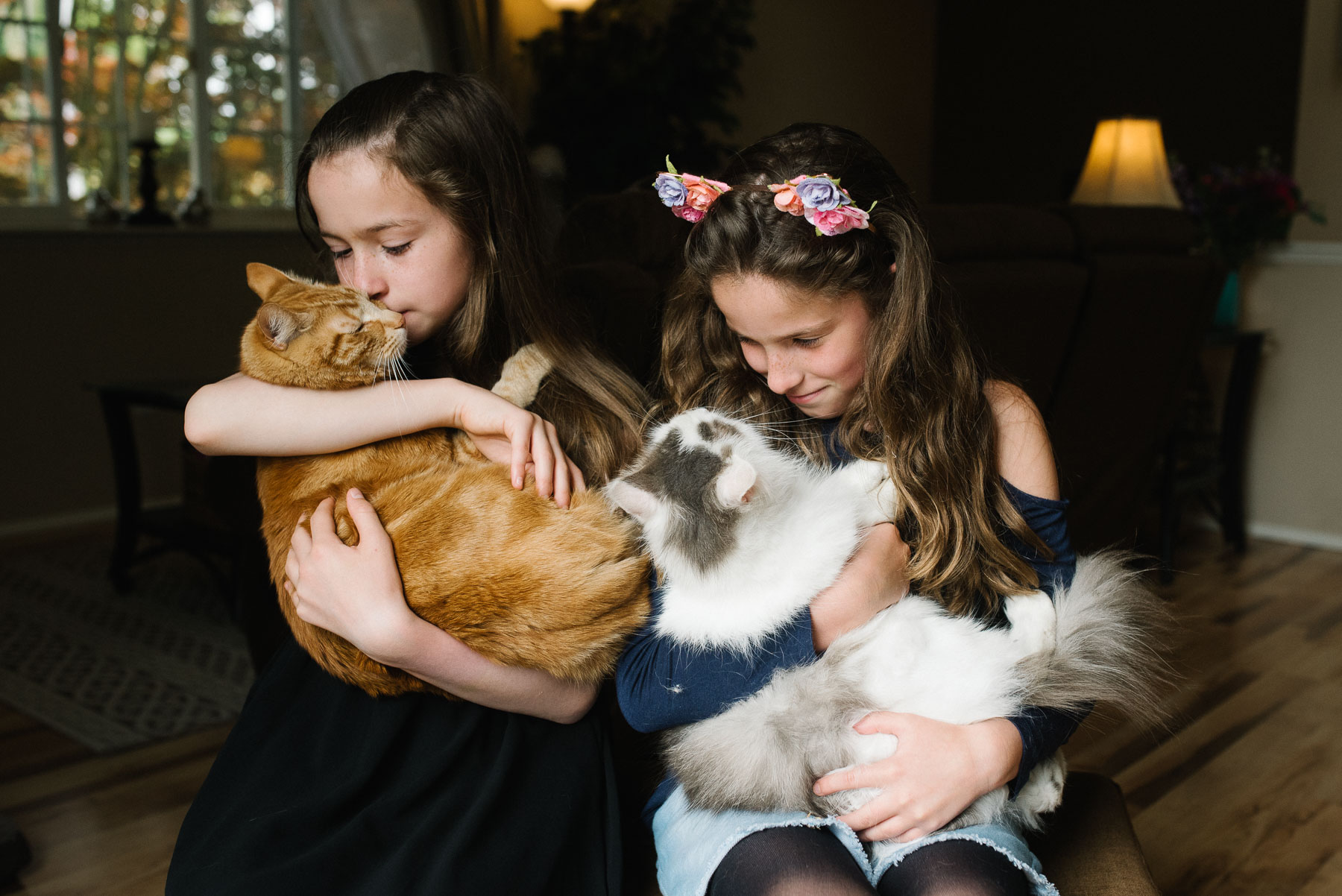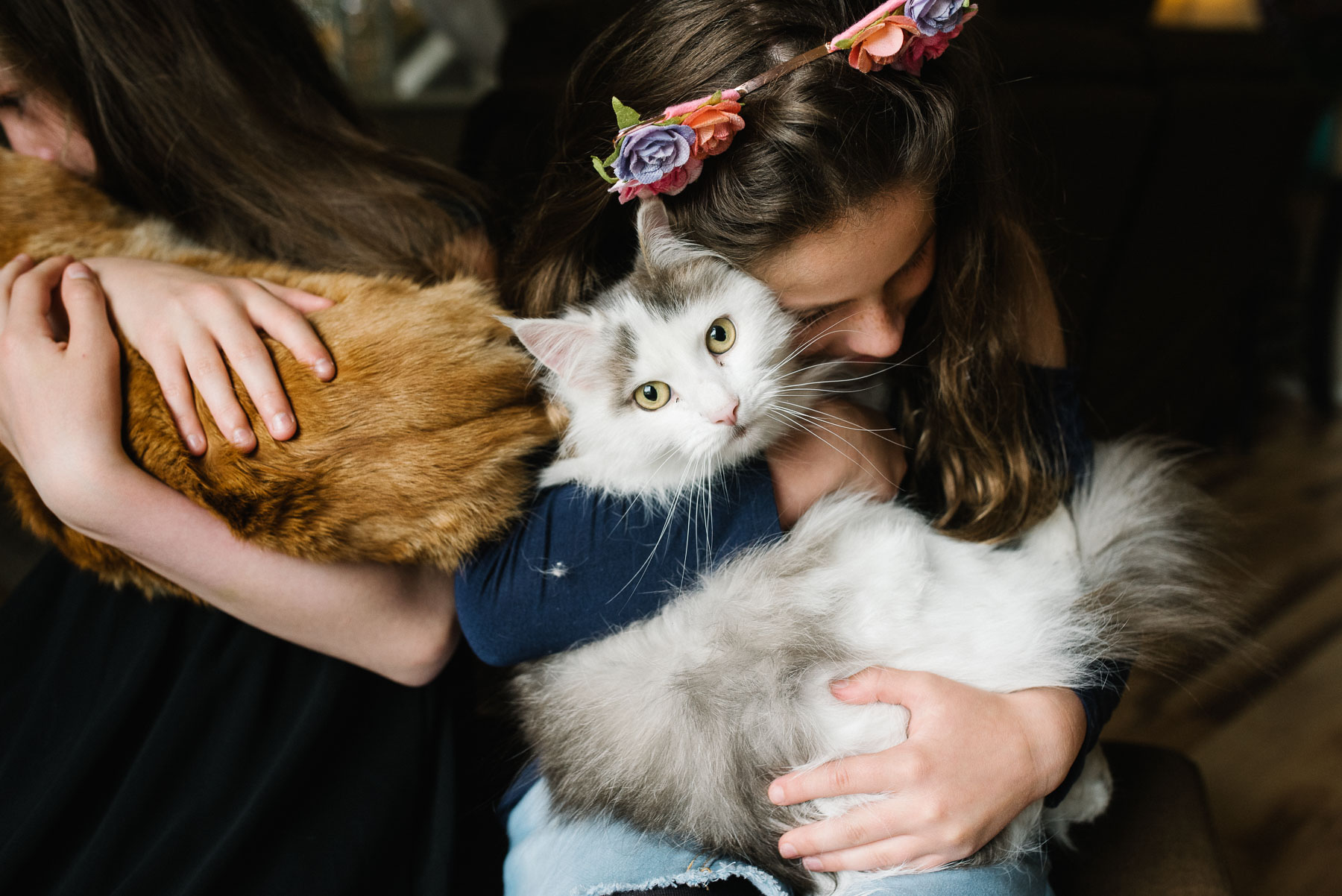 They all really do have fun together, and spending time with this family during our session made me less terrified of my own kids getting older and becoming tweens. These girls were really awesome young people and it was fun to hear about what they like to do as a family and independently.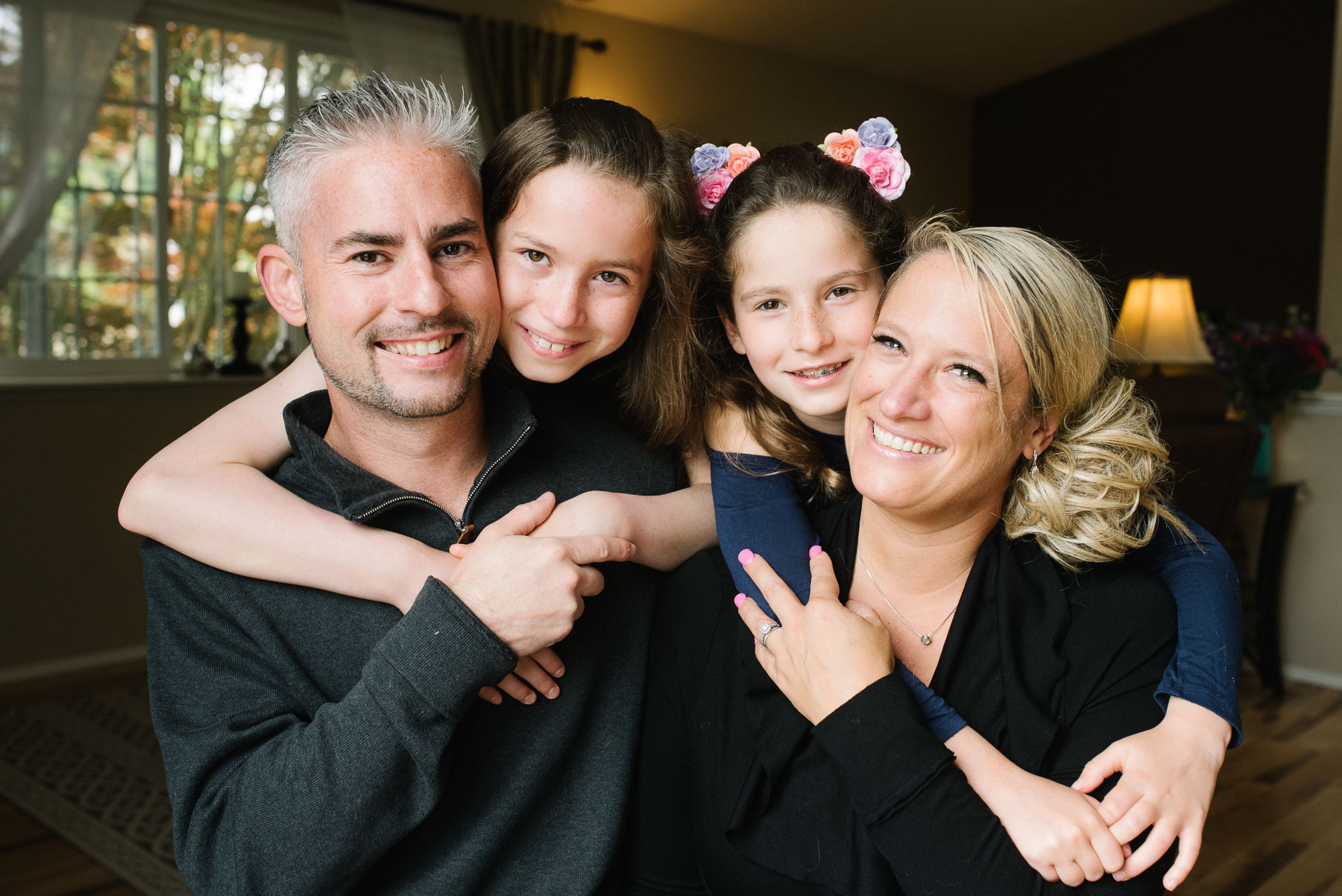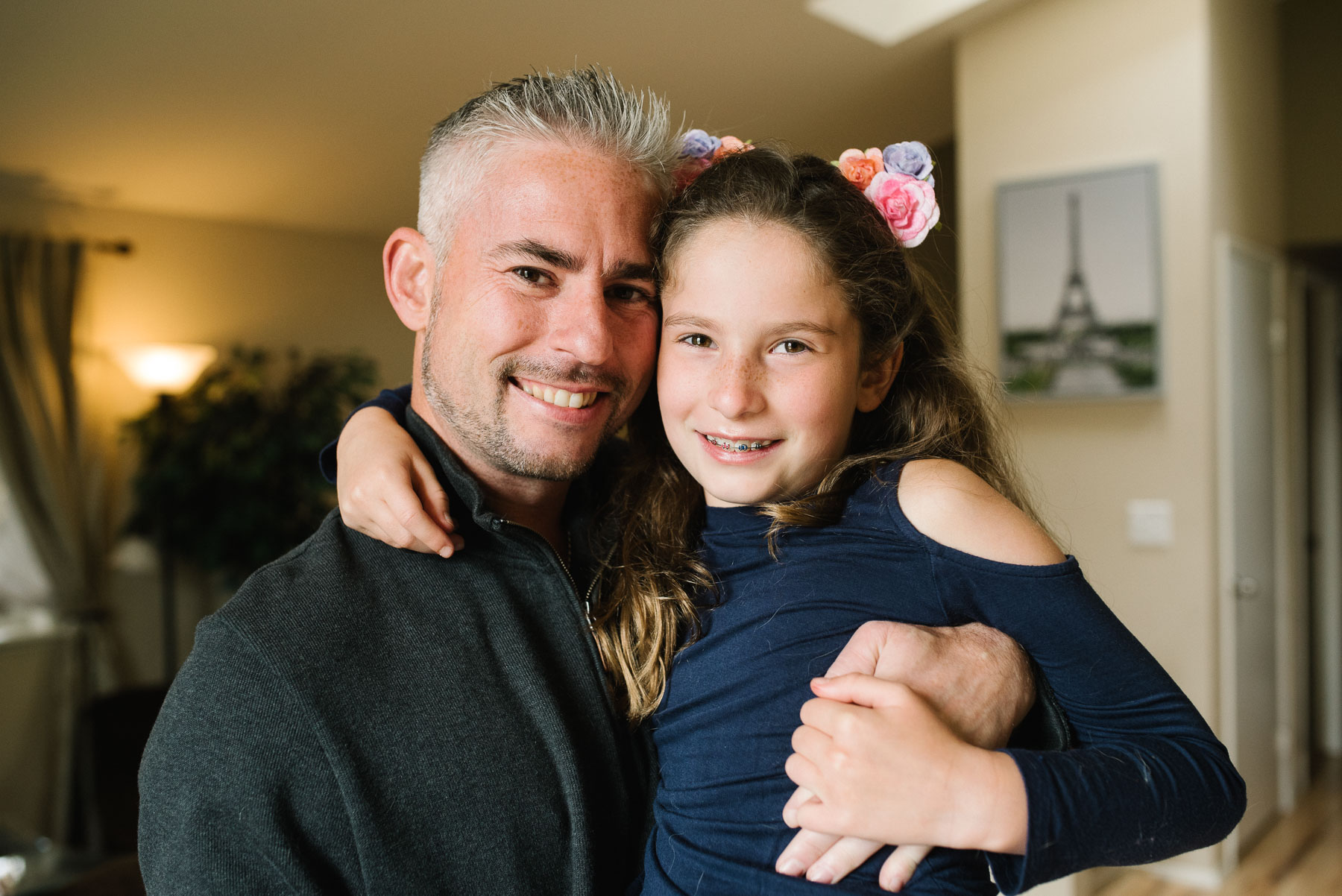 These home sessions can be a lot of fun doing the things you love doing as a family. I keep things casual and laid-back, with more playing than posing. We headed to their backyard where the kids played in their treehouse, tire swing, and trampoline. Dad was even game to join in on the trampoline fun! I would say that this dad is probably an outlier in the world of enthusiasm for family photos, as he even came up with some quirky ideas for photos like a reenactment of the rose ceremony from 'The Bachelor'! We were all dying!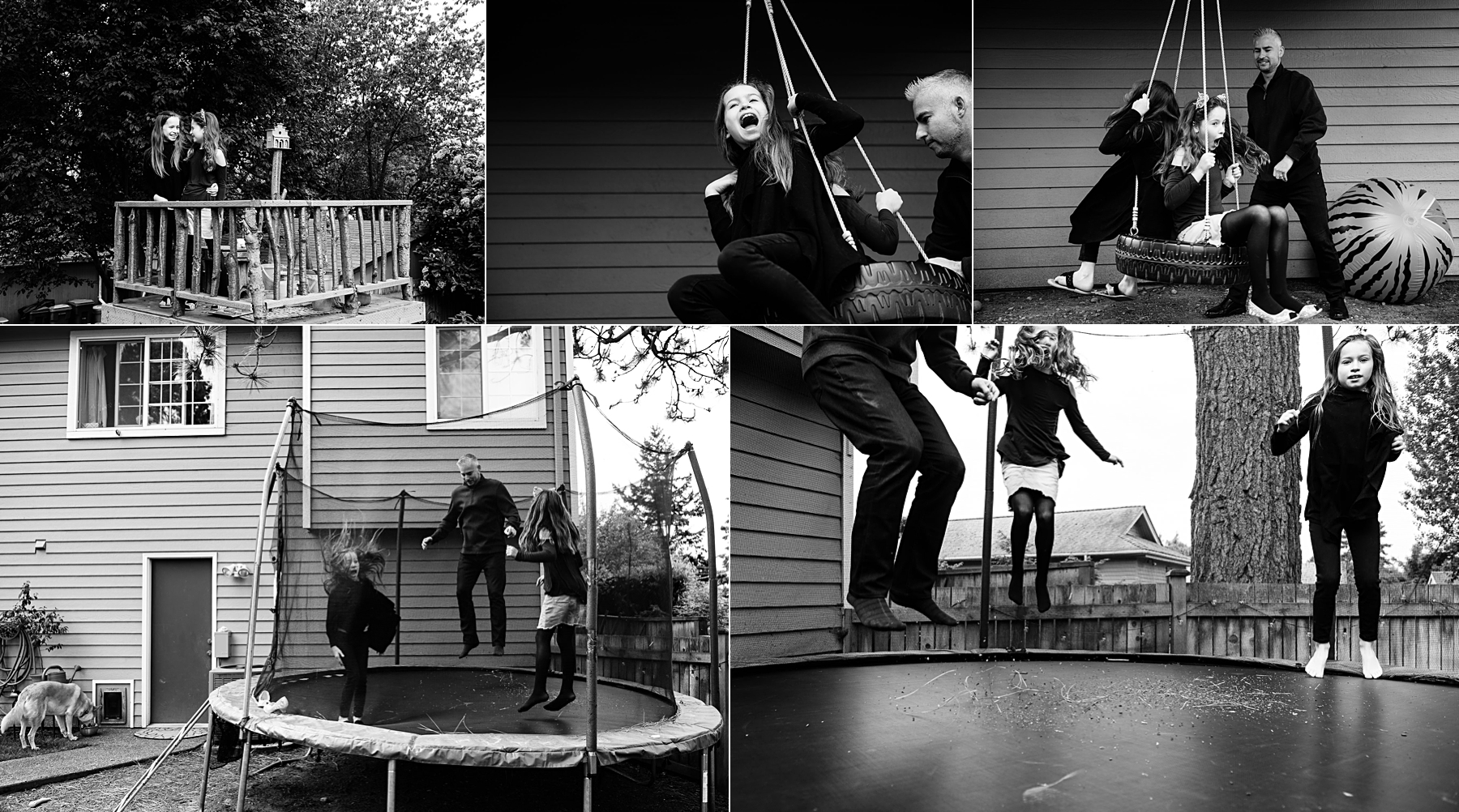 Don't get me wrong, I loooove me some documentary photos of little kids being little kids. But as kids get older, I've realized that it's quite important to make beautiful portraits of them AND to make beautiful portraits of them with their parents. I do that in every lifestyle family session I shoot. Why? The number of GOOD photos you take of your children naturally declines as they get older. The kids are less willing to be photographed by you, so I'm so thrilled when families with older children hire me for family photos.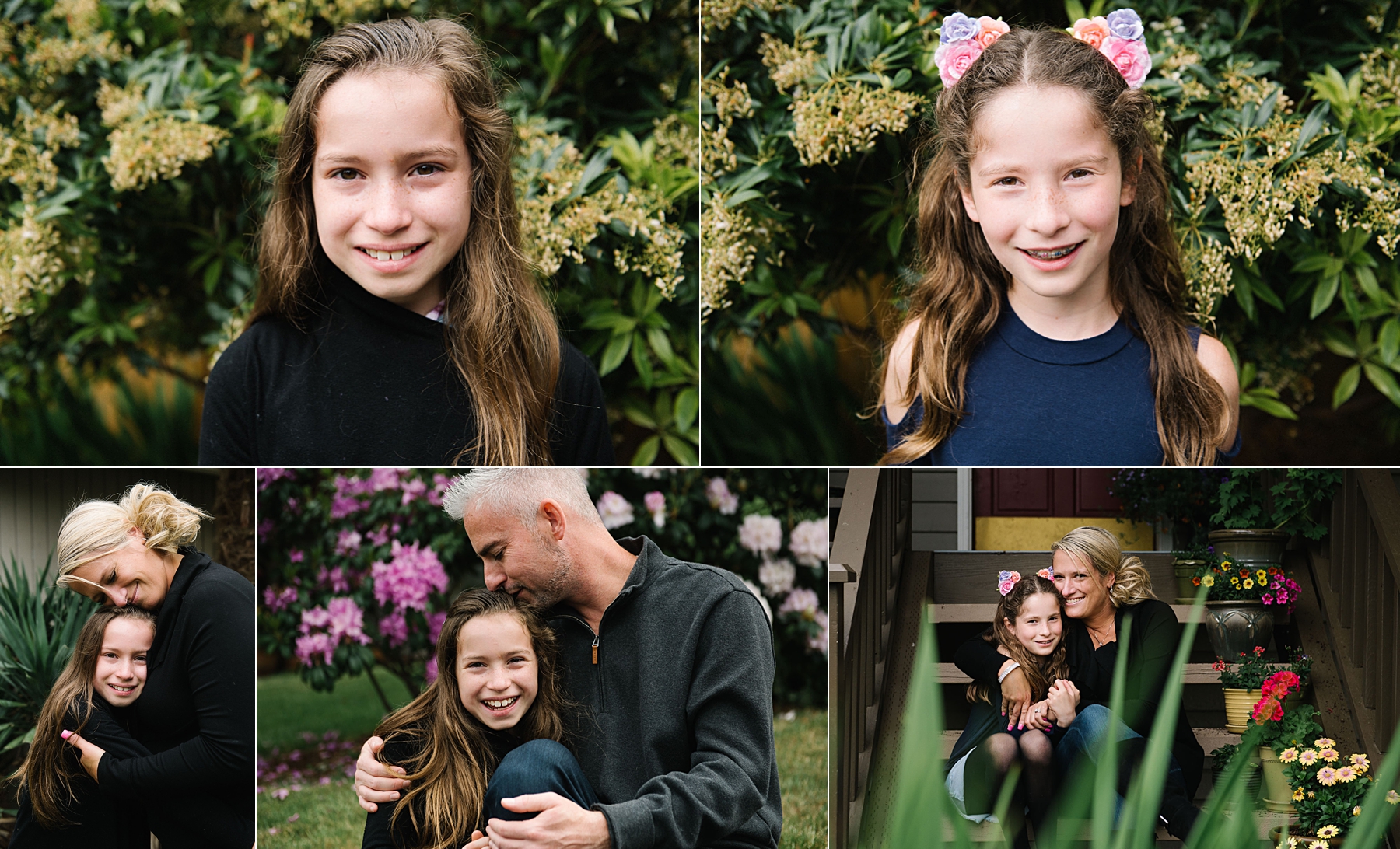 So much love for this big, goofy dog named Shrek. Yes, I do believe he is named after that movie!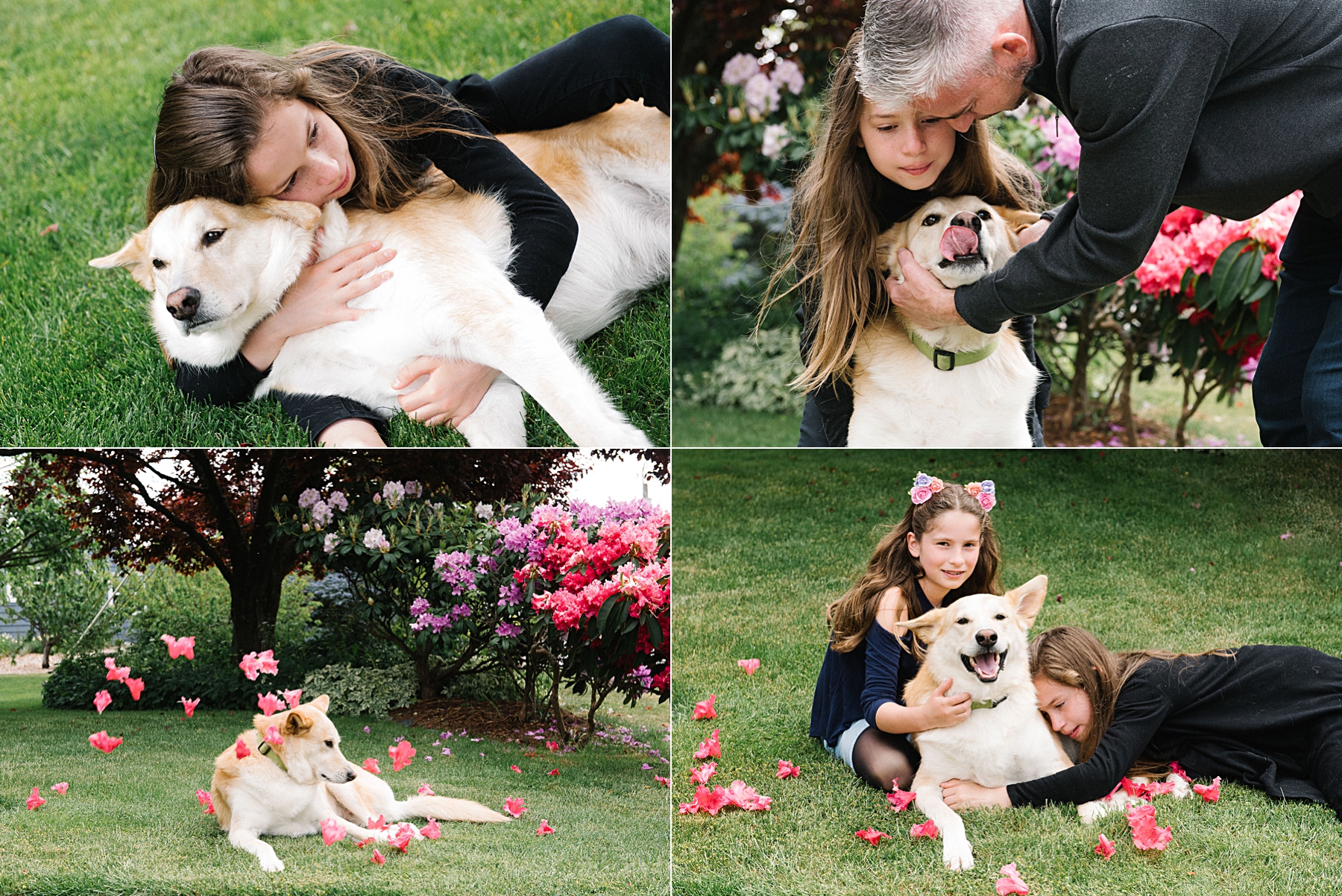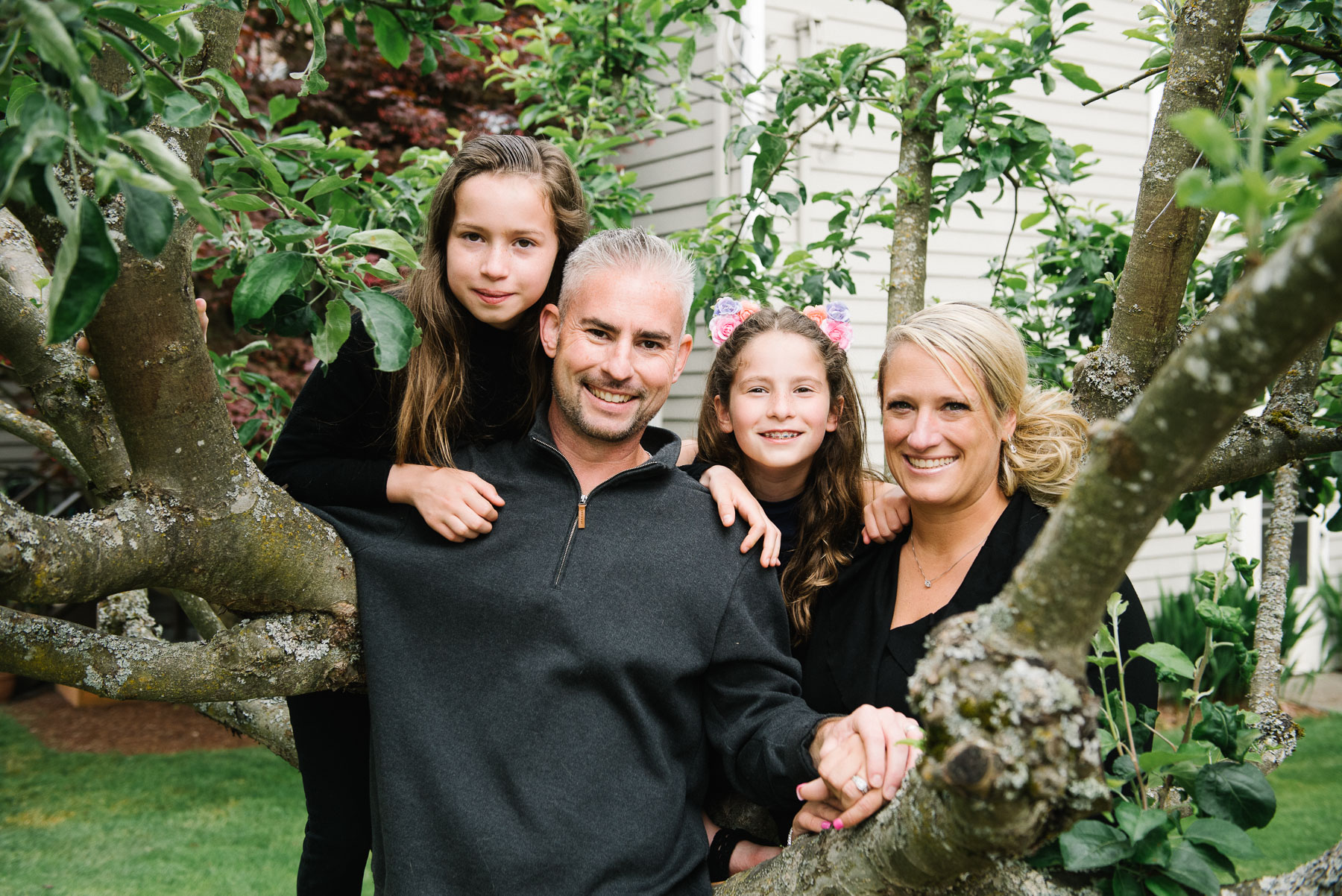 Also on my list of "must-make" photos is one (or three) of JUST the parents, without the kids. Most adults feel awkward about this one (these two totally didn't and that is the BEST!!!) and I get it. Marriage is complicated after kids. But my hope is this photo will remind you of what you loved about your partner before the giant tornado of parenthood came ripping through your lives. And I can GUARANTEE that this photo of you two "when you were young" will be so precious and valuable to your children in 20-30 years, so you're welcome. 🙂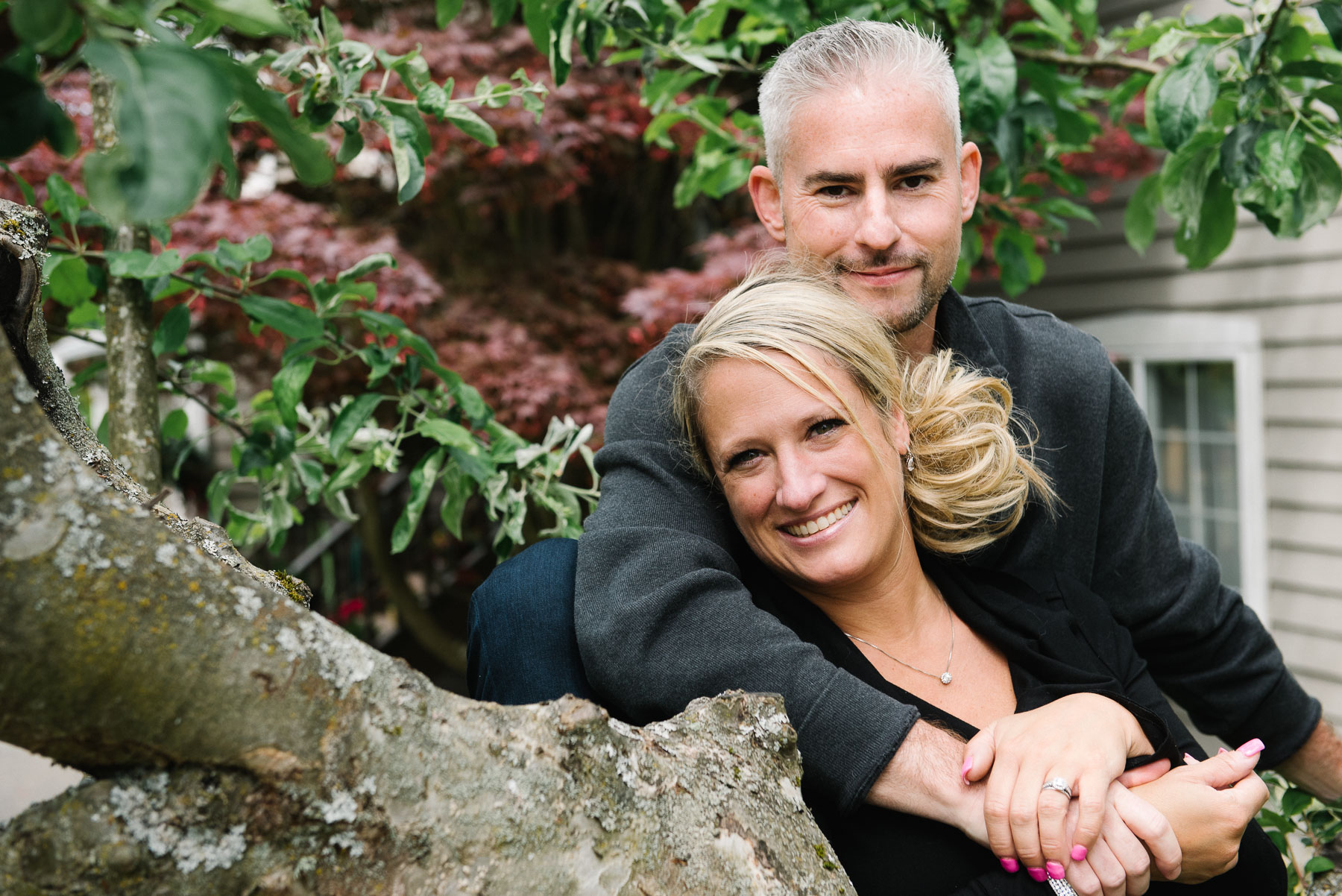 So, is it true?? Is life really better with a cat?! Help me convince my husband!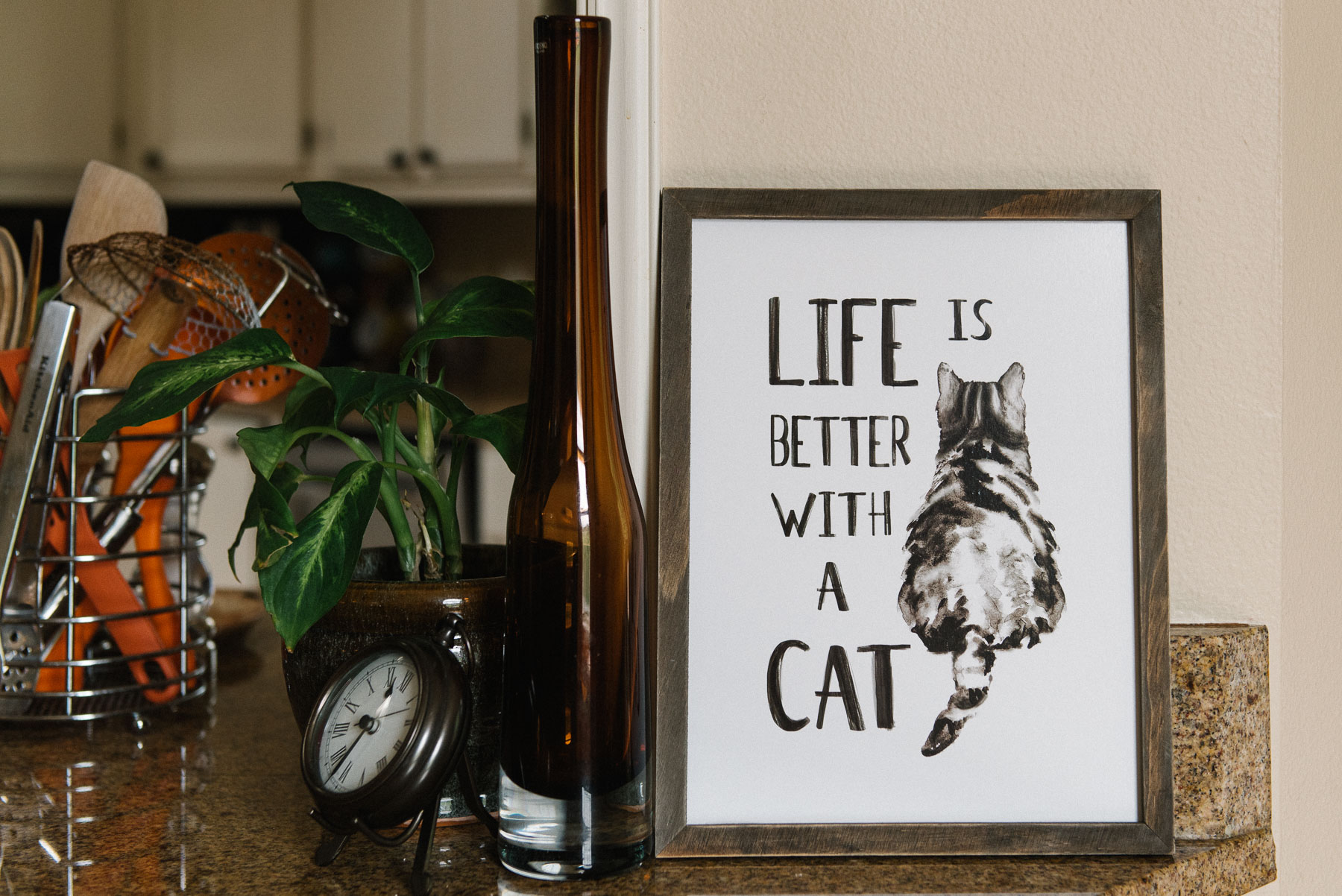 ---
---
You might also like
---