Hospital newborn sessions continue to be one of my all-time favorite types of sessions to photograph. There is undeniably something magical about the arrival of a new baby, and to be invited into that space to document the first hours and first meeting of older sibling and grandparents is an honor I don't take lightly. This sweet baby girl arrived on a rainy December morning on the quiet maternity ward of Swedish Ballard hospital in Seattle. I arrived at the hospital a few hours after her birth and took some photos of just the three of them to start, then dad brought in their first-born daughter to meet her new baby sister. I could tell she was very happy to see her parents and curious about meeting this new little person!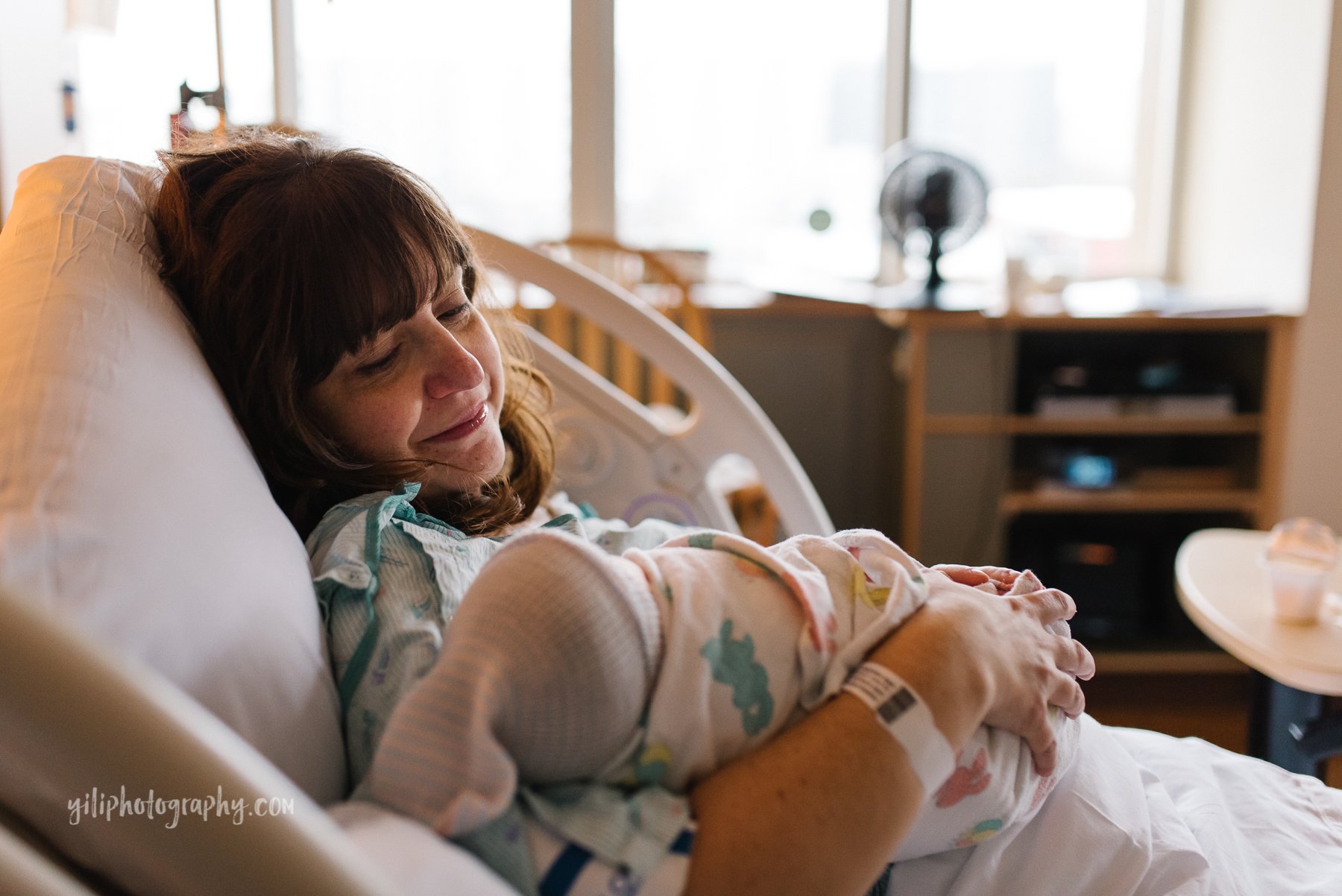 A big sister was born that day too! Here she is holding her little sis for the first time ever!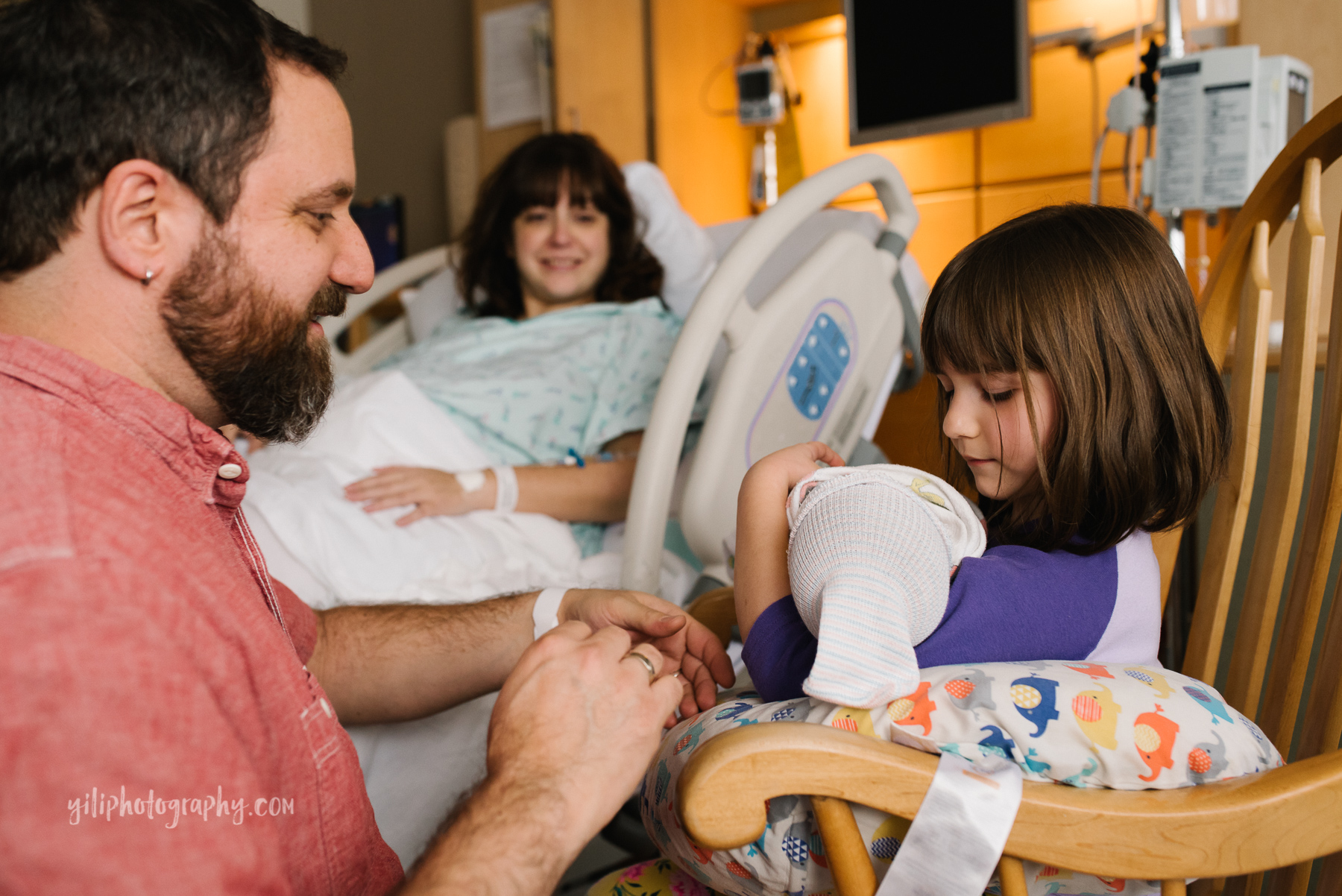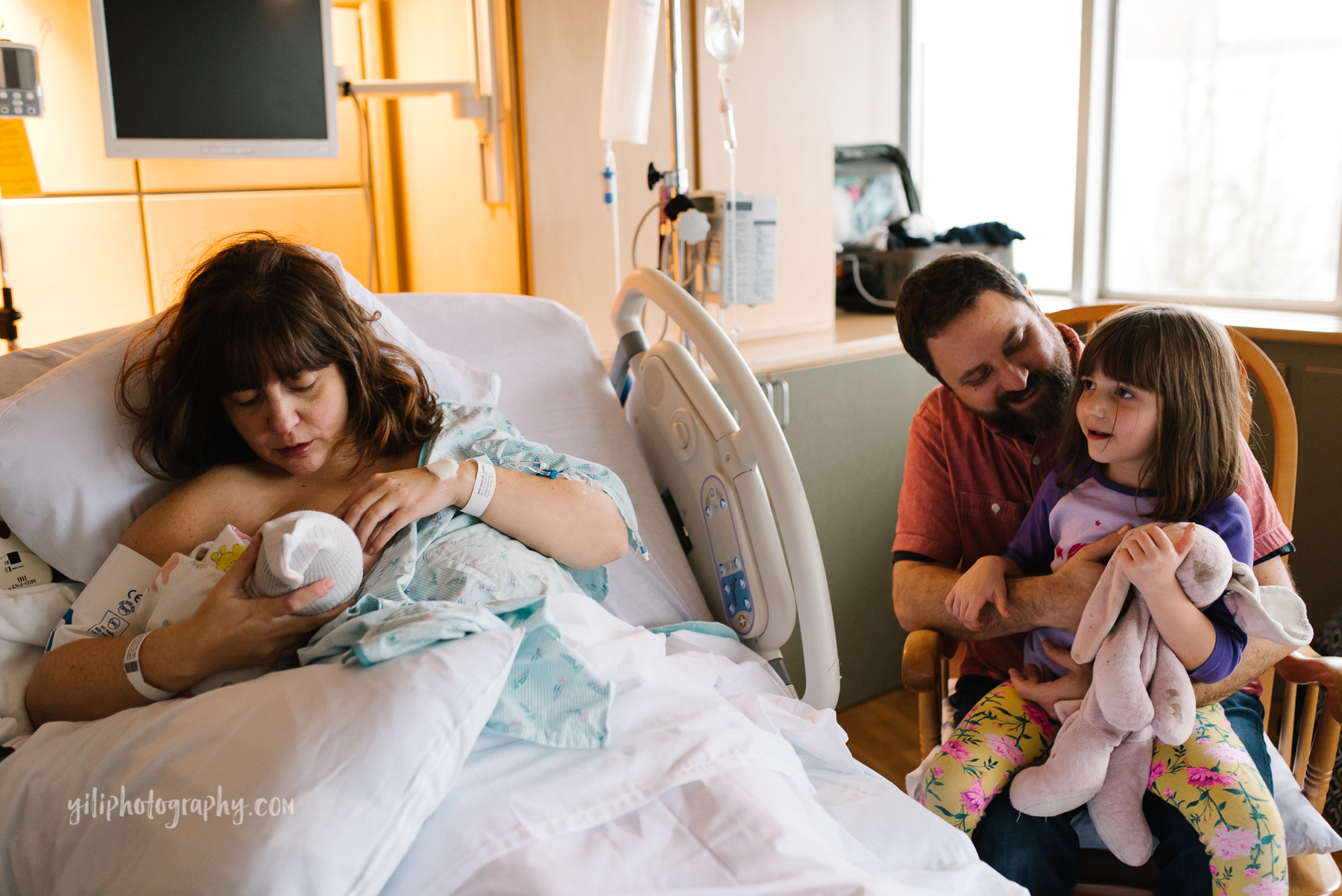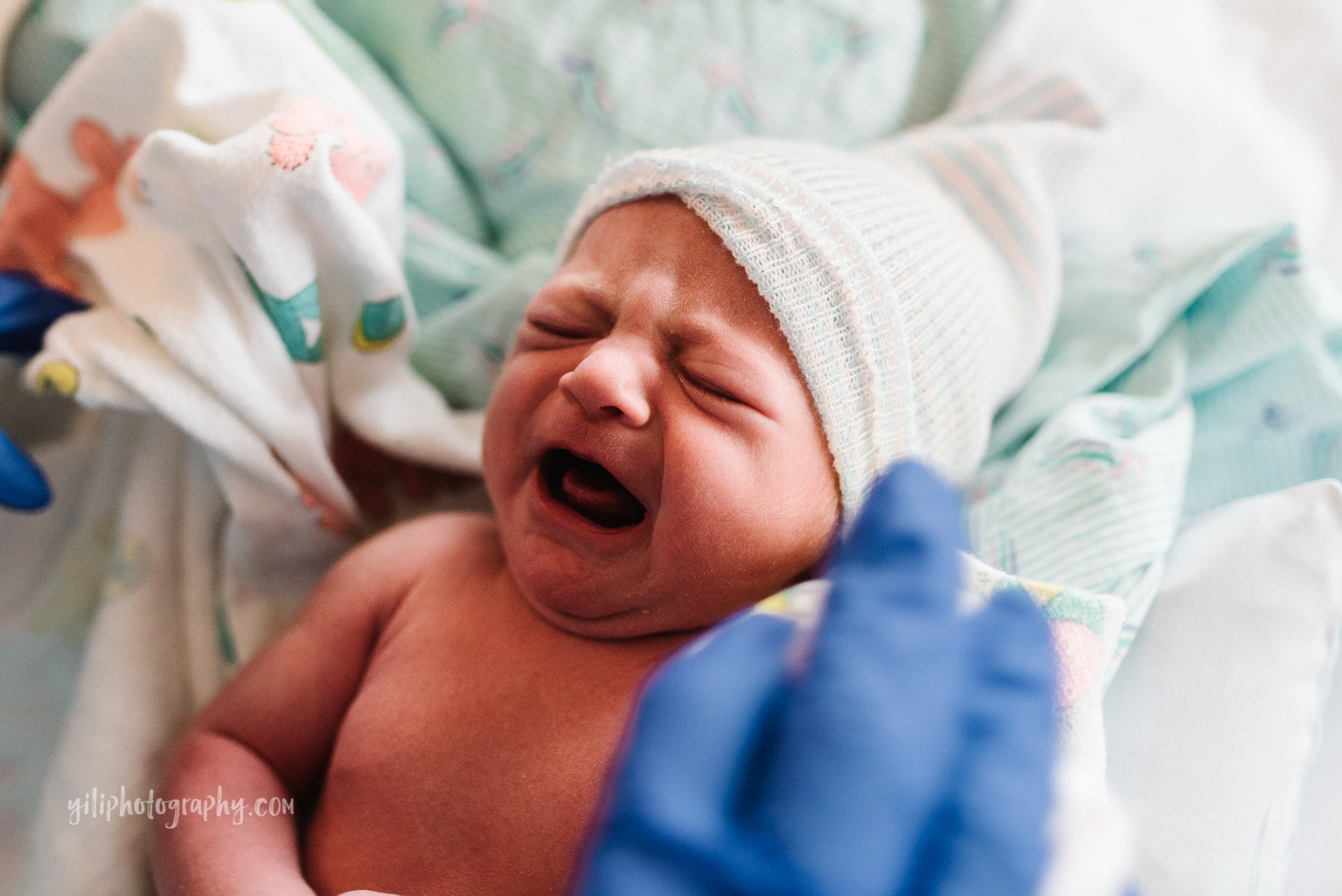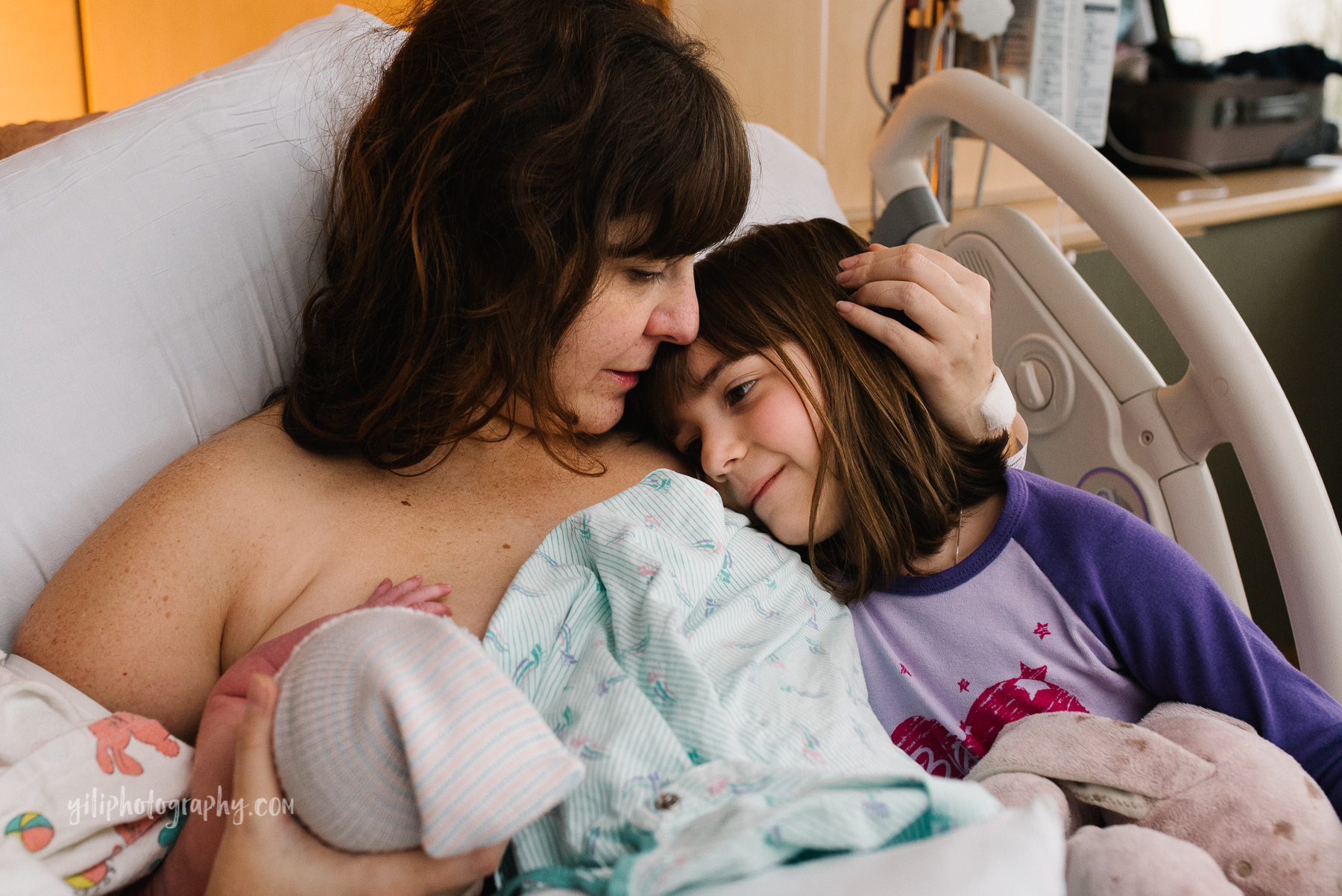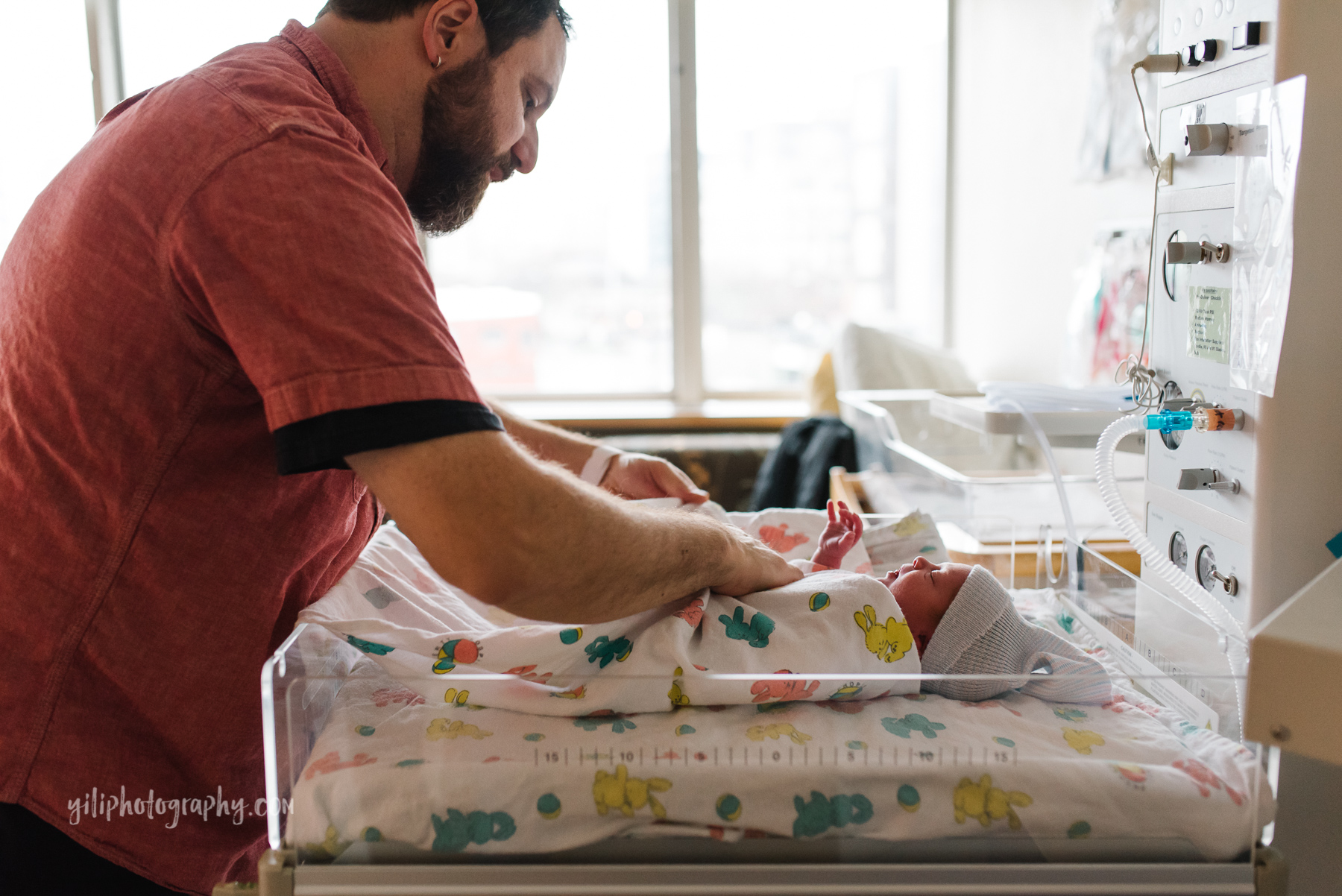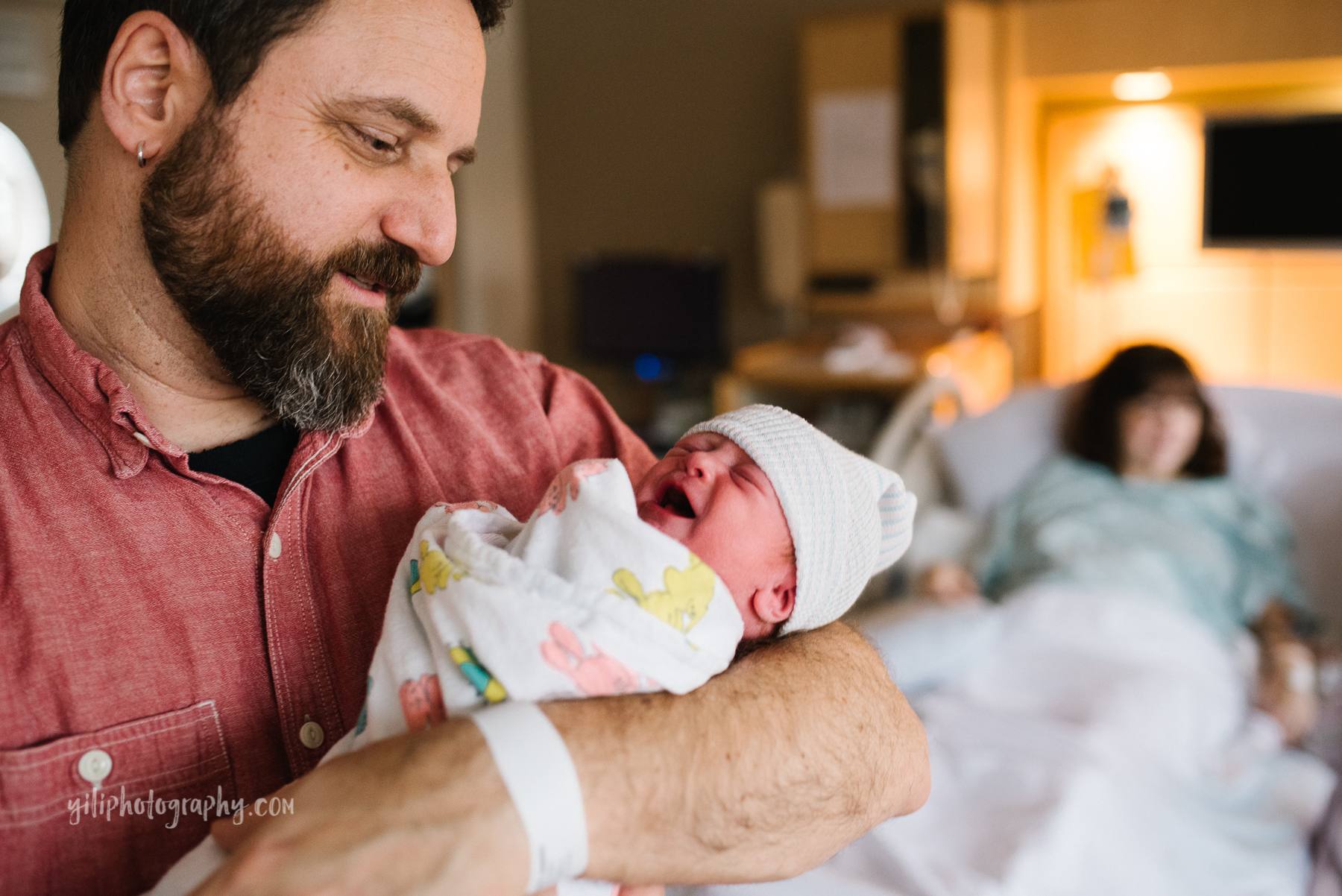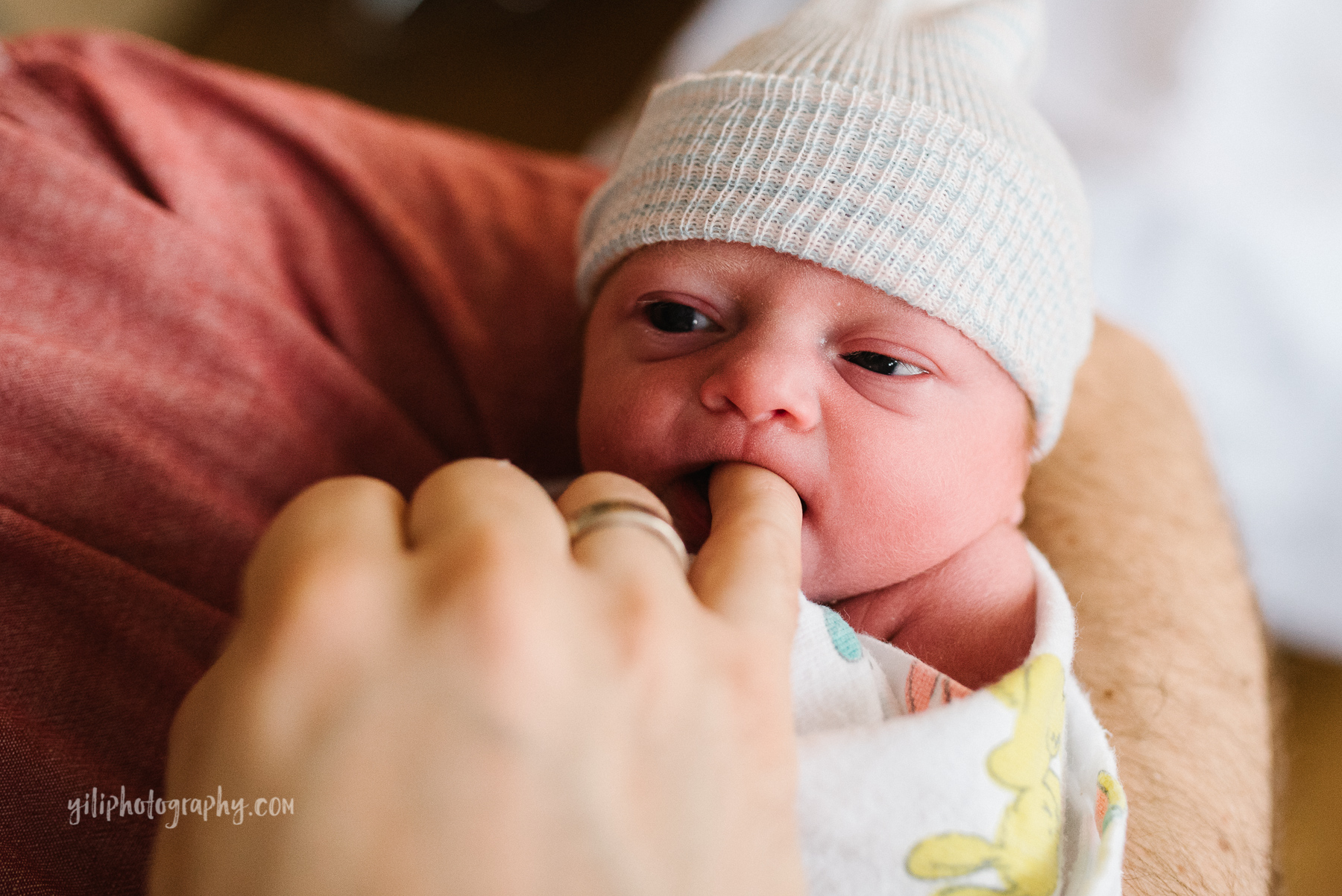 Soon came the entourage of both sets of grandparents AND an uncle!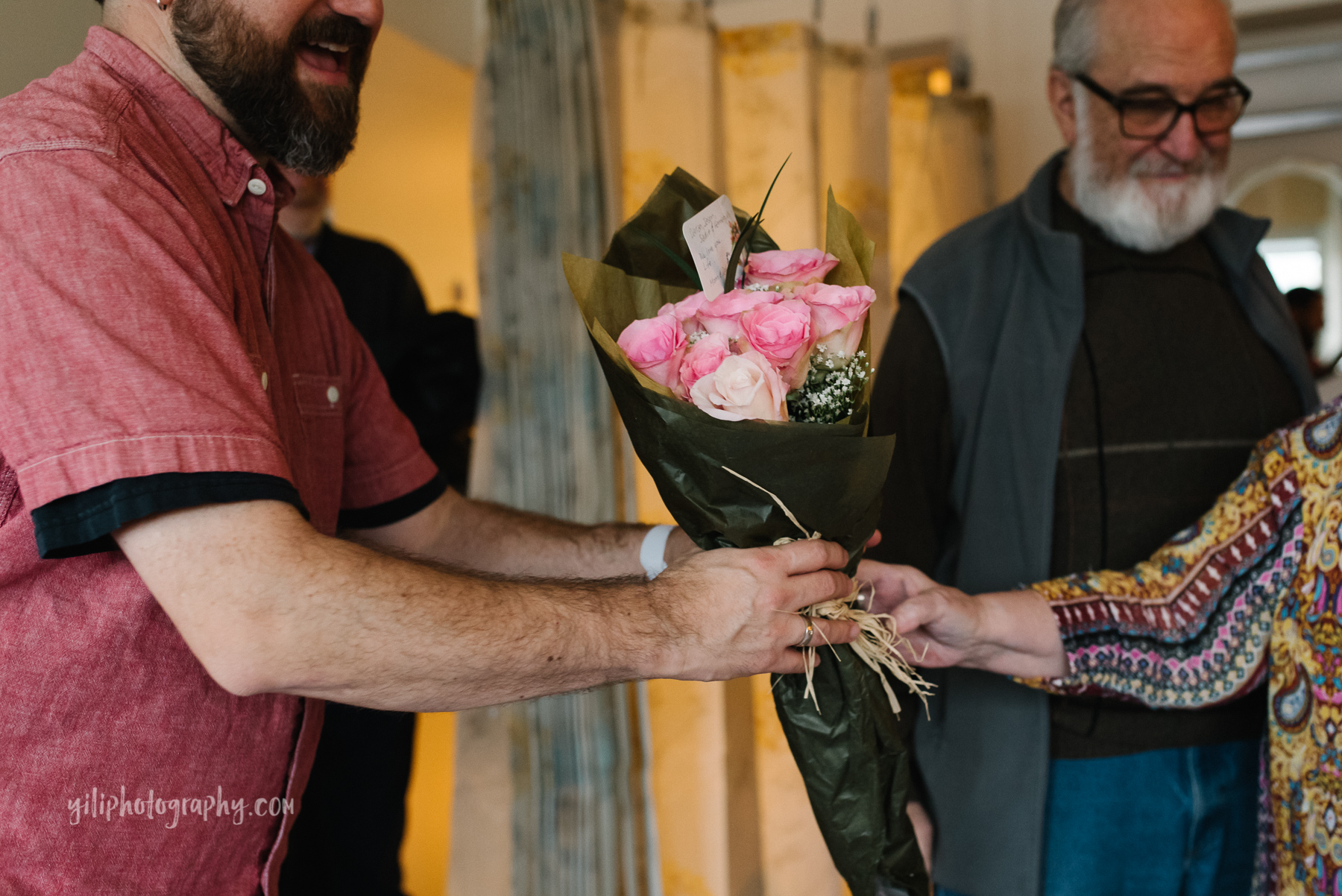 Cue all the mama tears and puffy heart eyes for this sweet moment between mom and her mom. I can tell Baby H was born into a family full of love.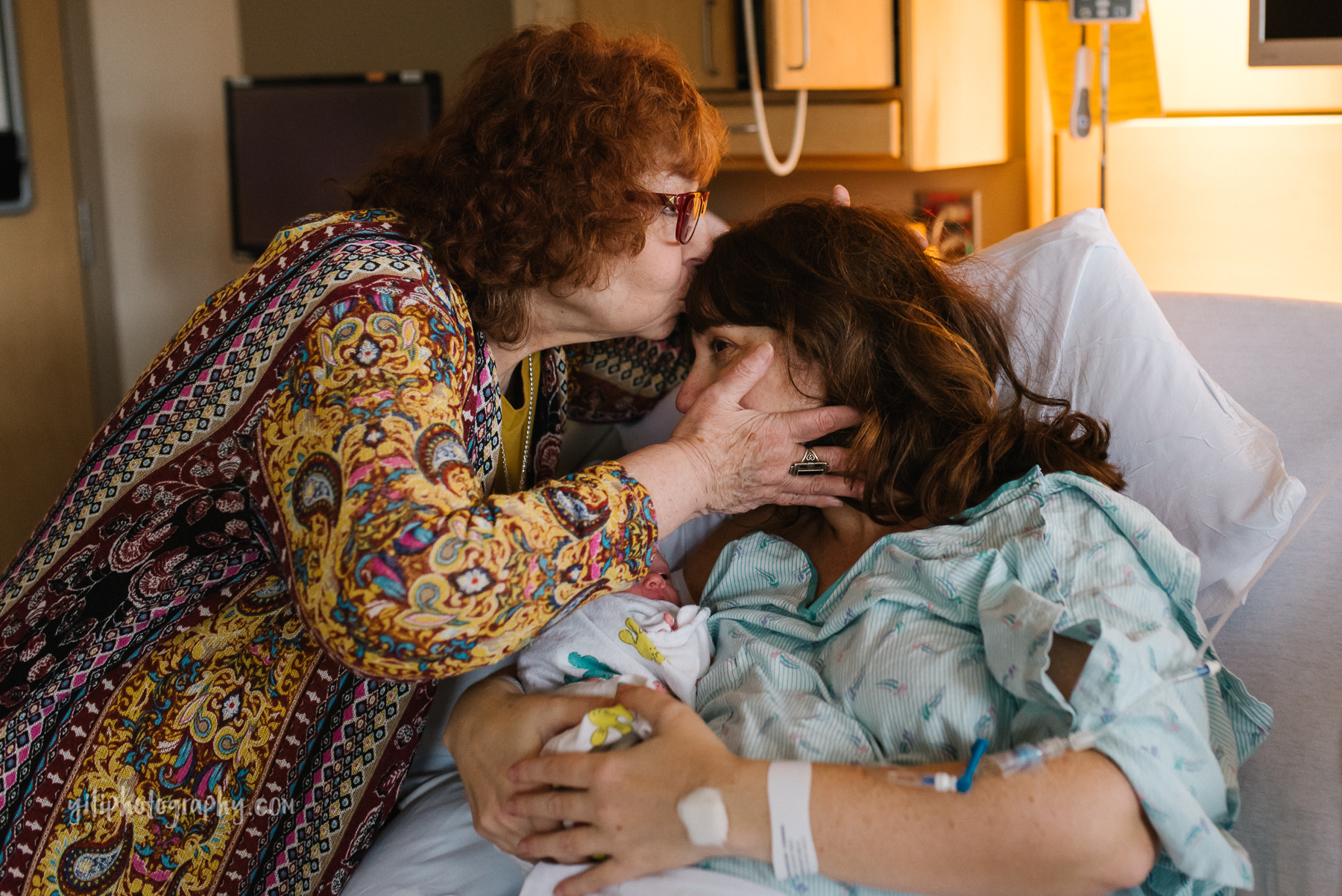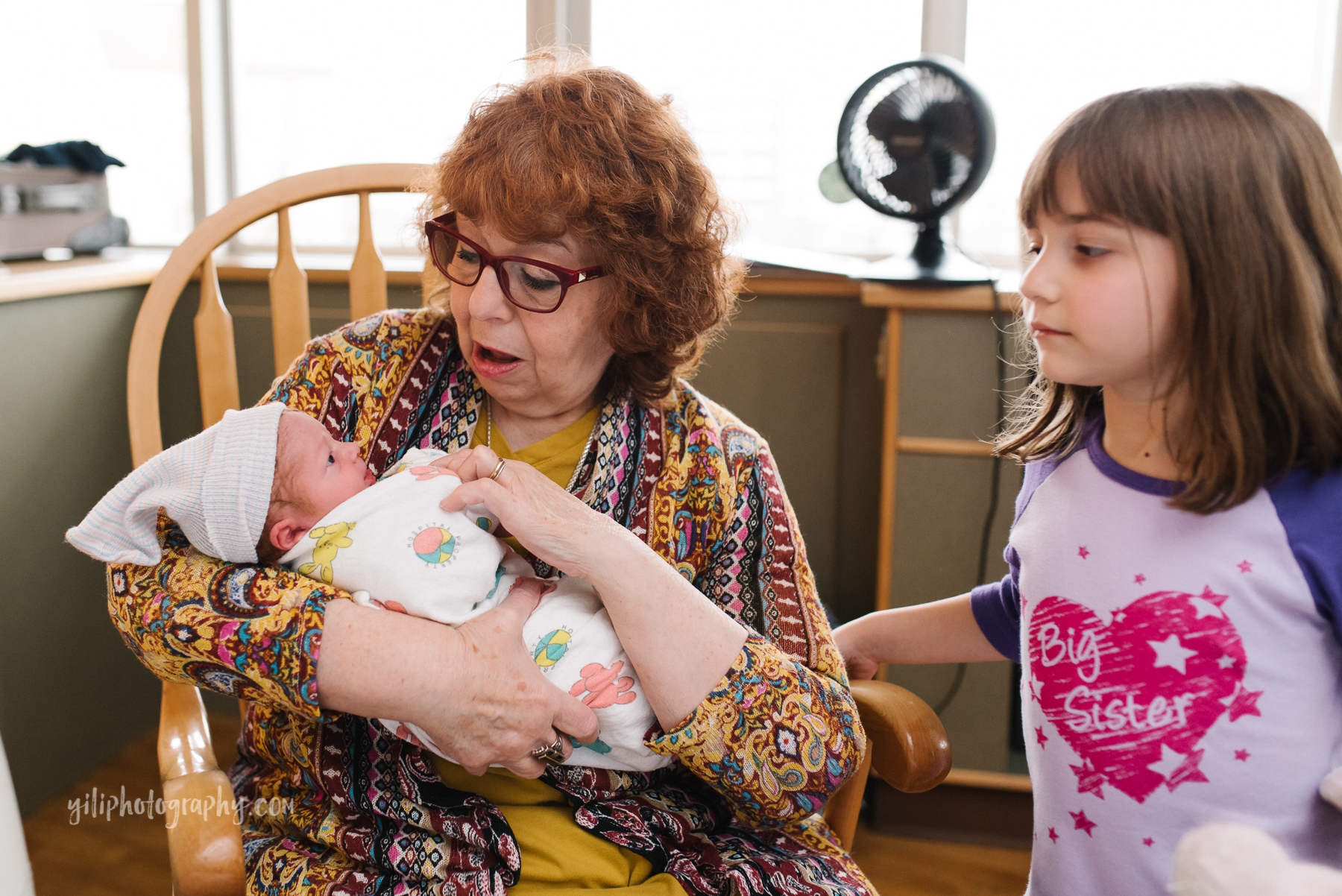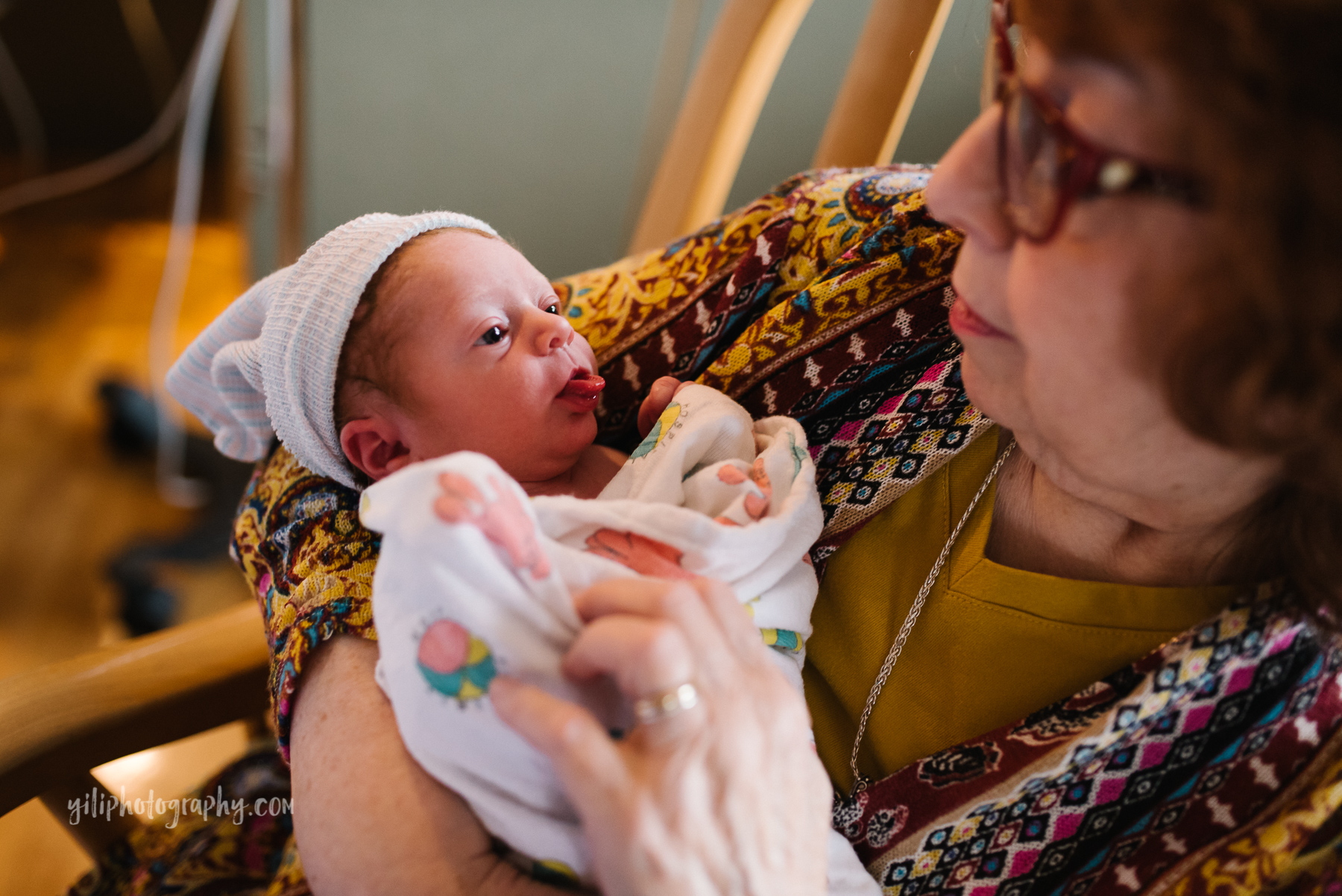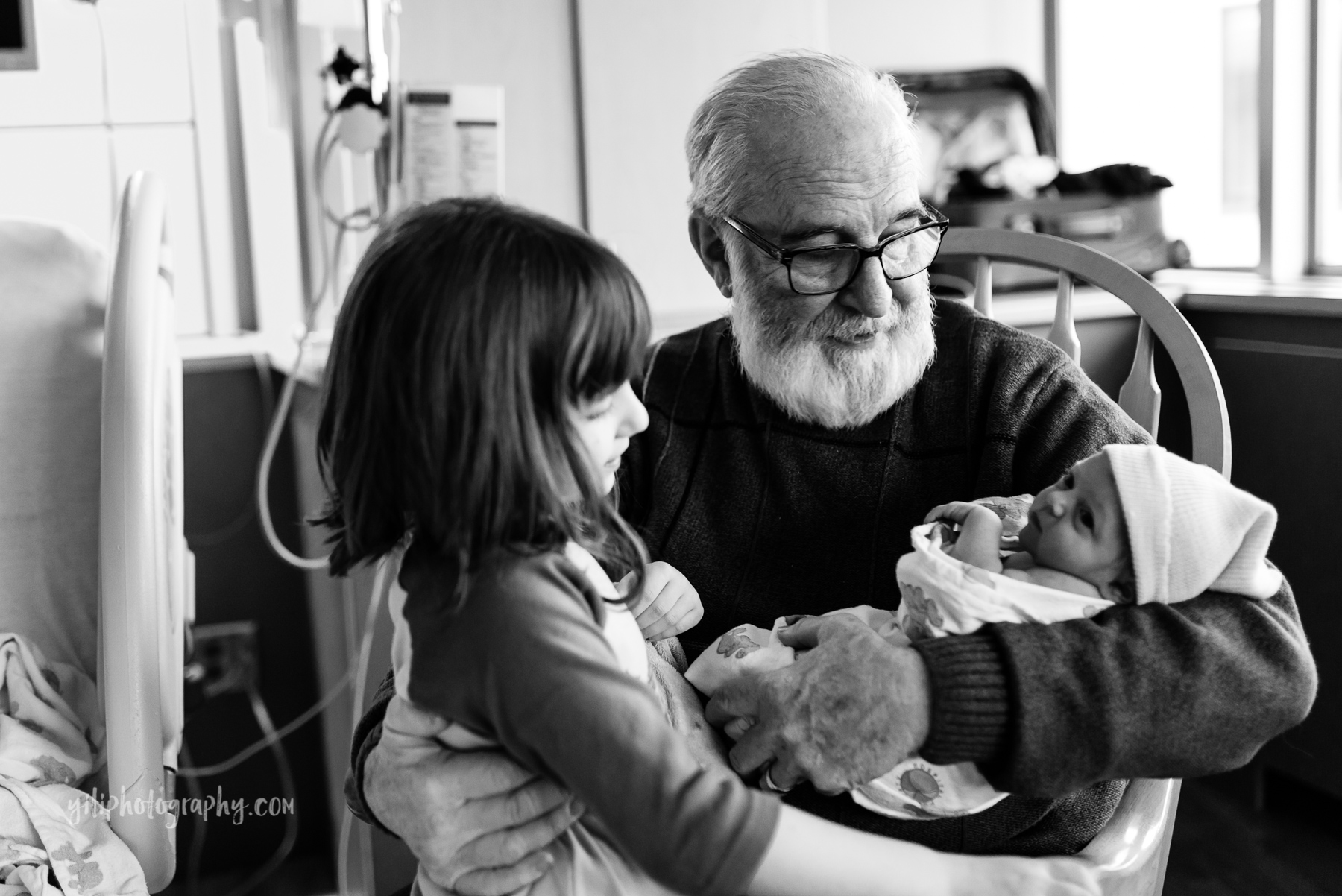 The paternal grandparents were also present to meet this new grandchild!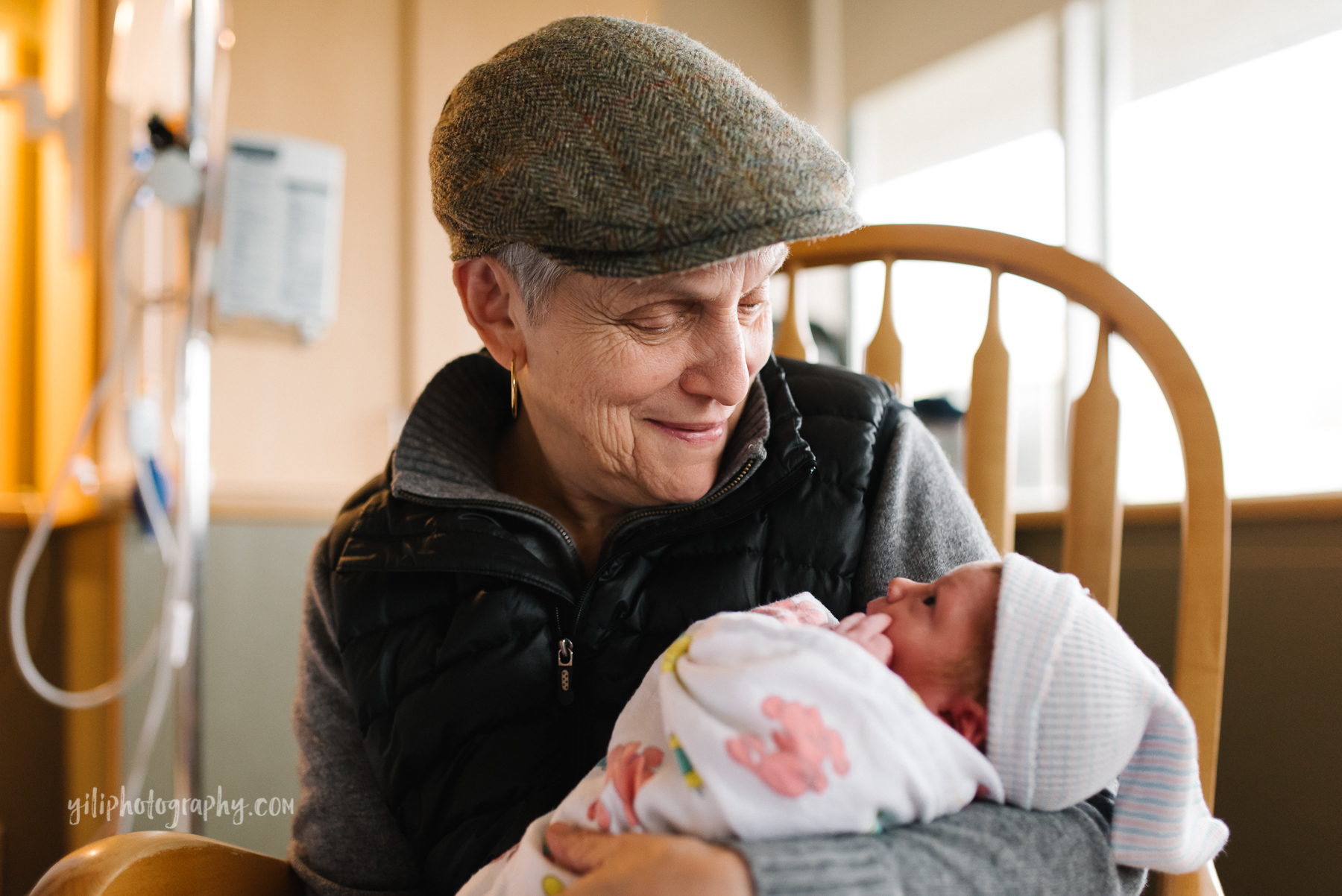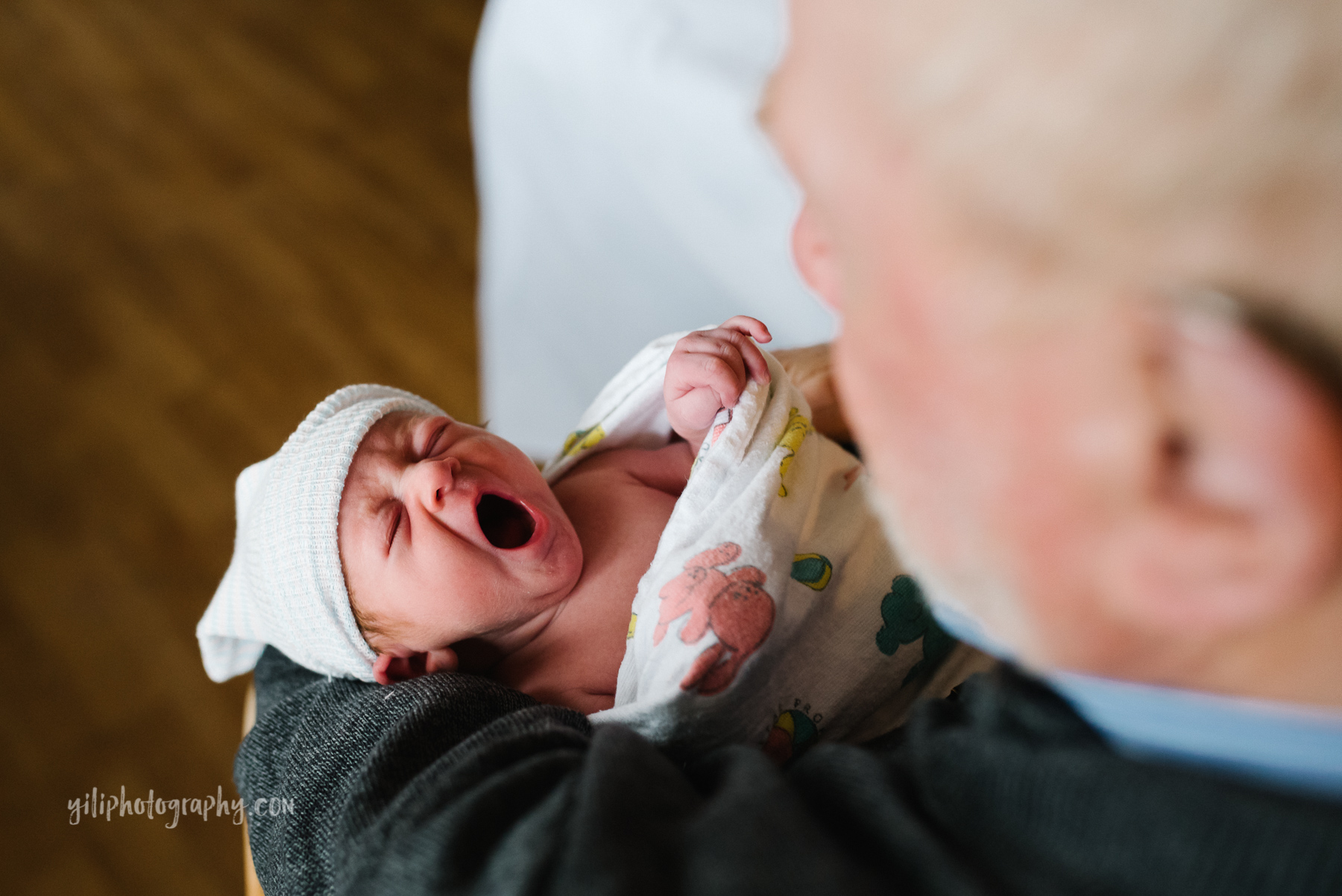 Oh, imagine the fun and adventures that are in store for these two sisters. As a parent, we tend to worry about how adding a baby to the family is going to affect the older child that's already here. It's been my experience that these big kids will totally rise to the occasion, and their lives are made richer by having siblings. It isn't always easy to see them fight or be mean to each other, but I wouldn't change things at all. From what I've seen on this mama's Instagram feed, this big girl is no exception and is one awesome big sister!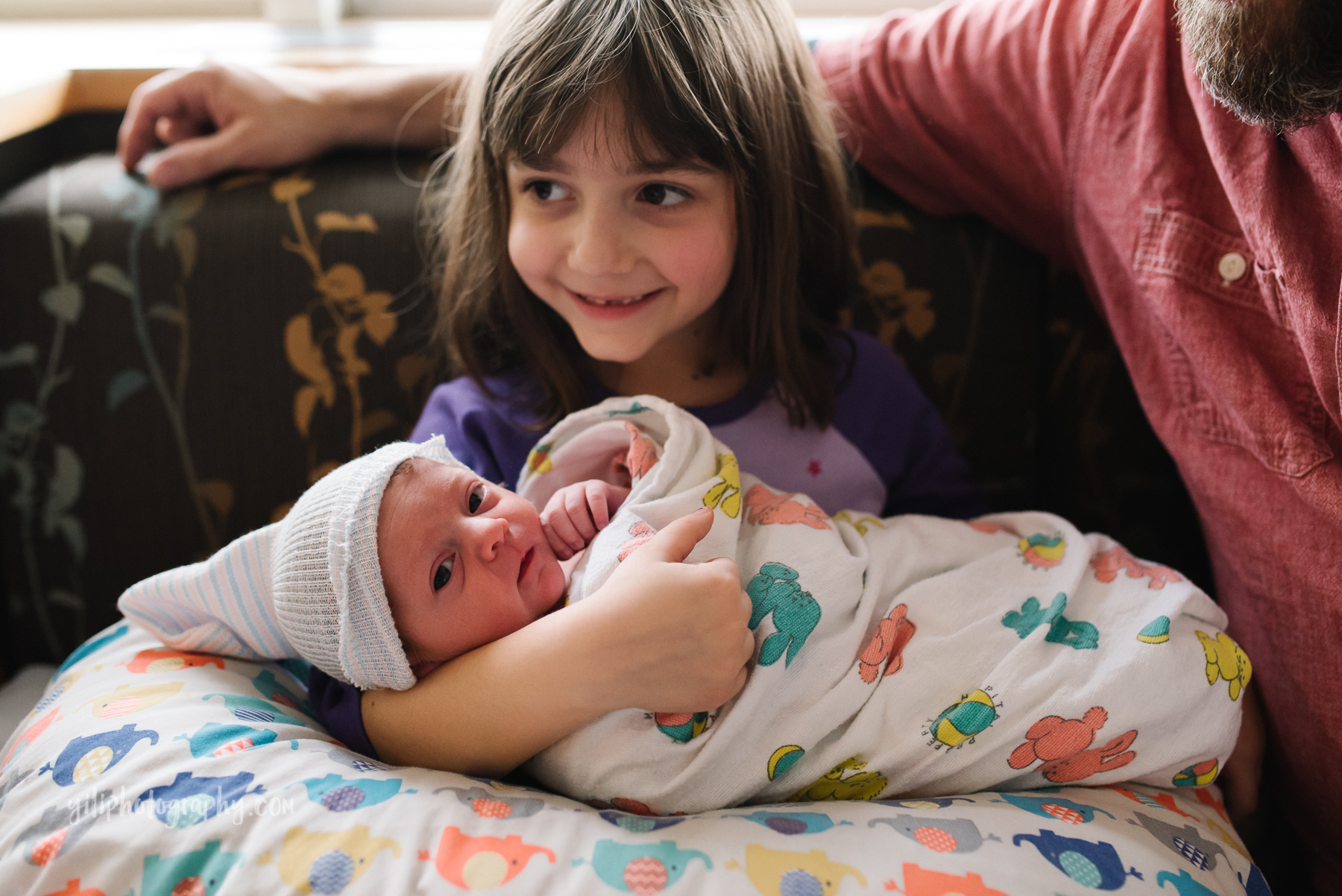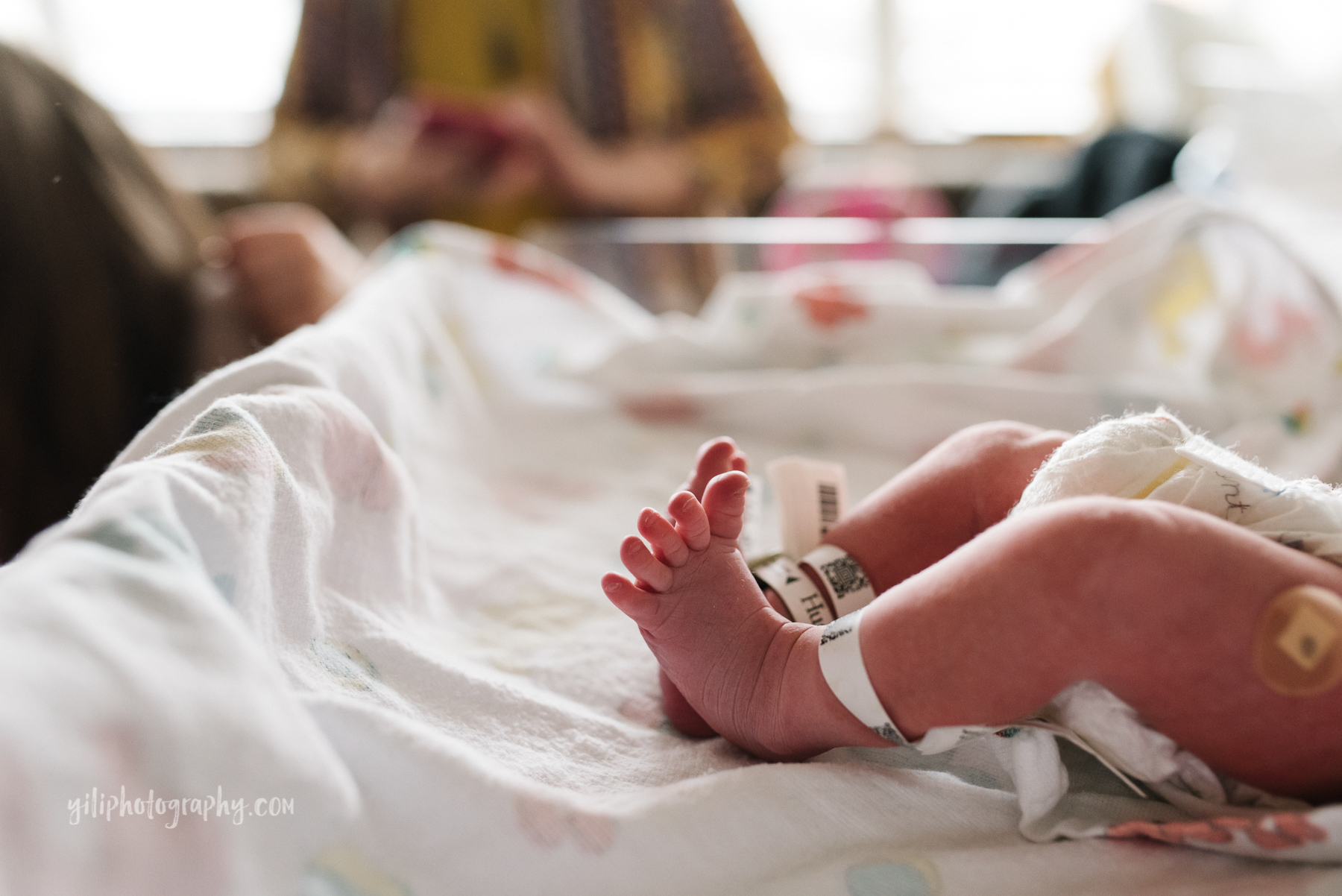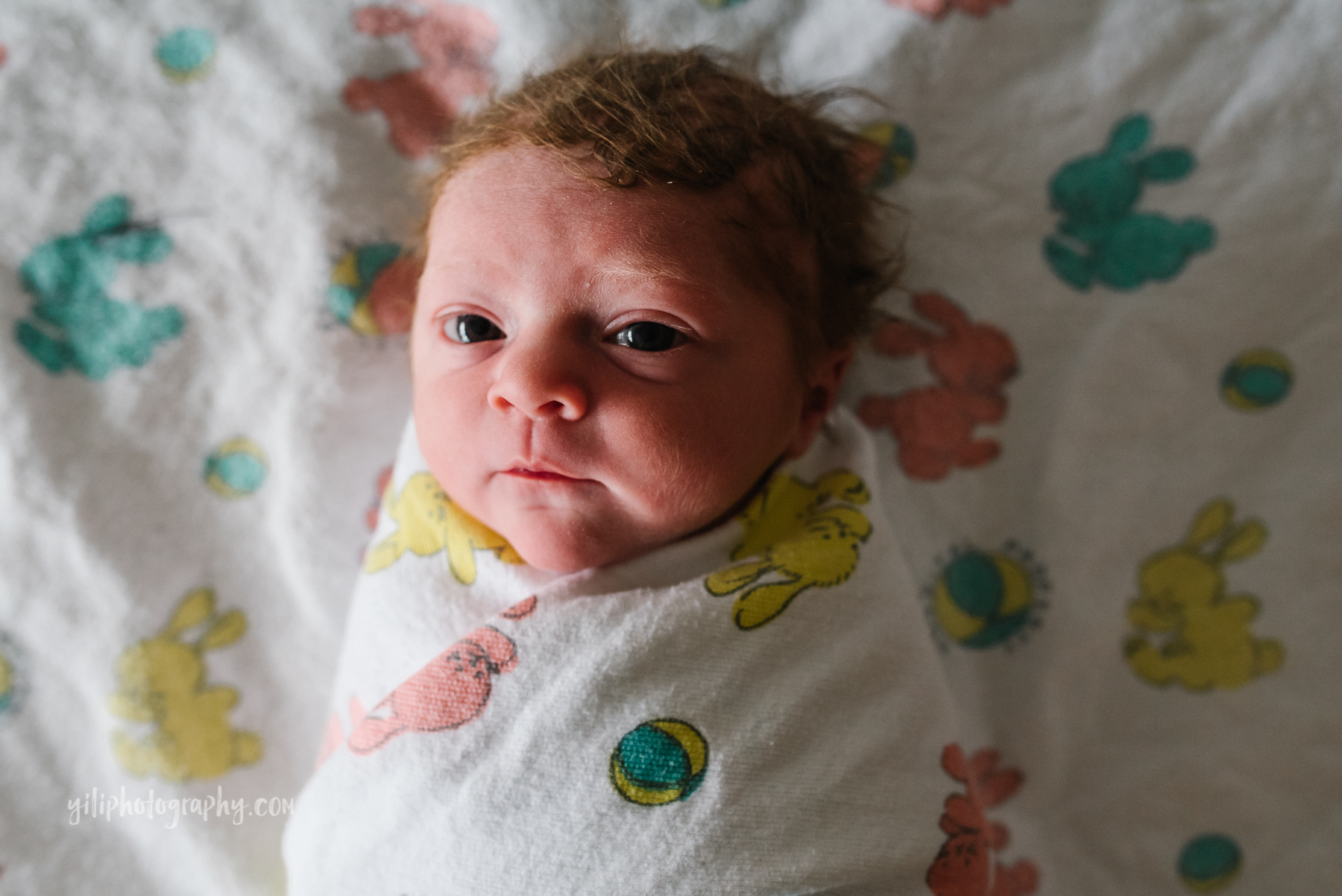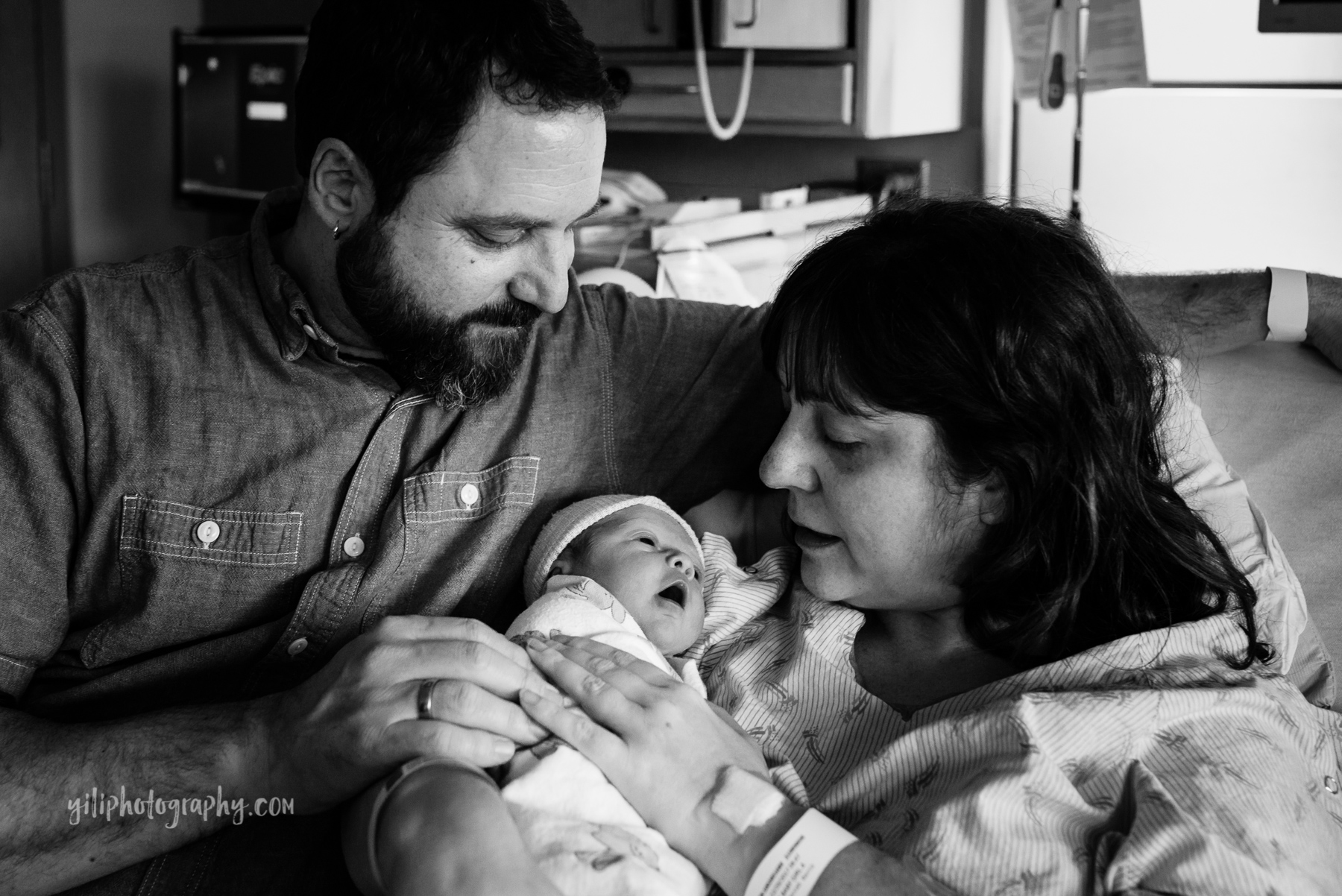 I love including a photo of the newspaper front page from baby's birth day! Hopefully she will find it interesting one day – the location, the headlines, the price of the paper, the existence of a print newspaper!
The birth of a new baby is such a special time filled with tender moments and tons of tiny details that are easily forgotten in a new parent's sleep-deprived-induced fog that can last for months. I'm so happy to provide a visual documentation of the moments and details and that fleeting TEENY TINY baby that will soon morph into a lovable chunk. I, for one, really have no actual memory of my first born as a tiny newborn baby, save for the few (crappy) photos taken on a point and shoot camera (remember when those were still a thing?).
---
---
You might also like
---