I was so happy to take Baby E's first professional photos during her hospital newborn session at UW Valley Medical Center today. It's been a little over 2 months since I last saw her parents for their maternity session with that glorious spring sunset (see Instagram for some of the photos!). Baby E was born last night, so today was the perfect day to capture her during daylight hours, at under 24 hours old. She was pretty calm throughout our entire session, and mom said she barely cried when she was first born. With my oldest being 9 and the twins being 6, I'm pretty far removed from the new baby stage, so it was fun to see new parents getting used to this new little human and their roles as mom and dad, and all that swaddling!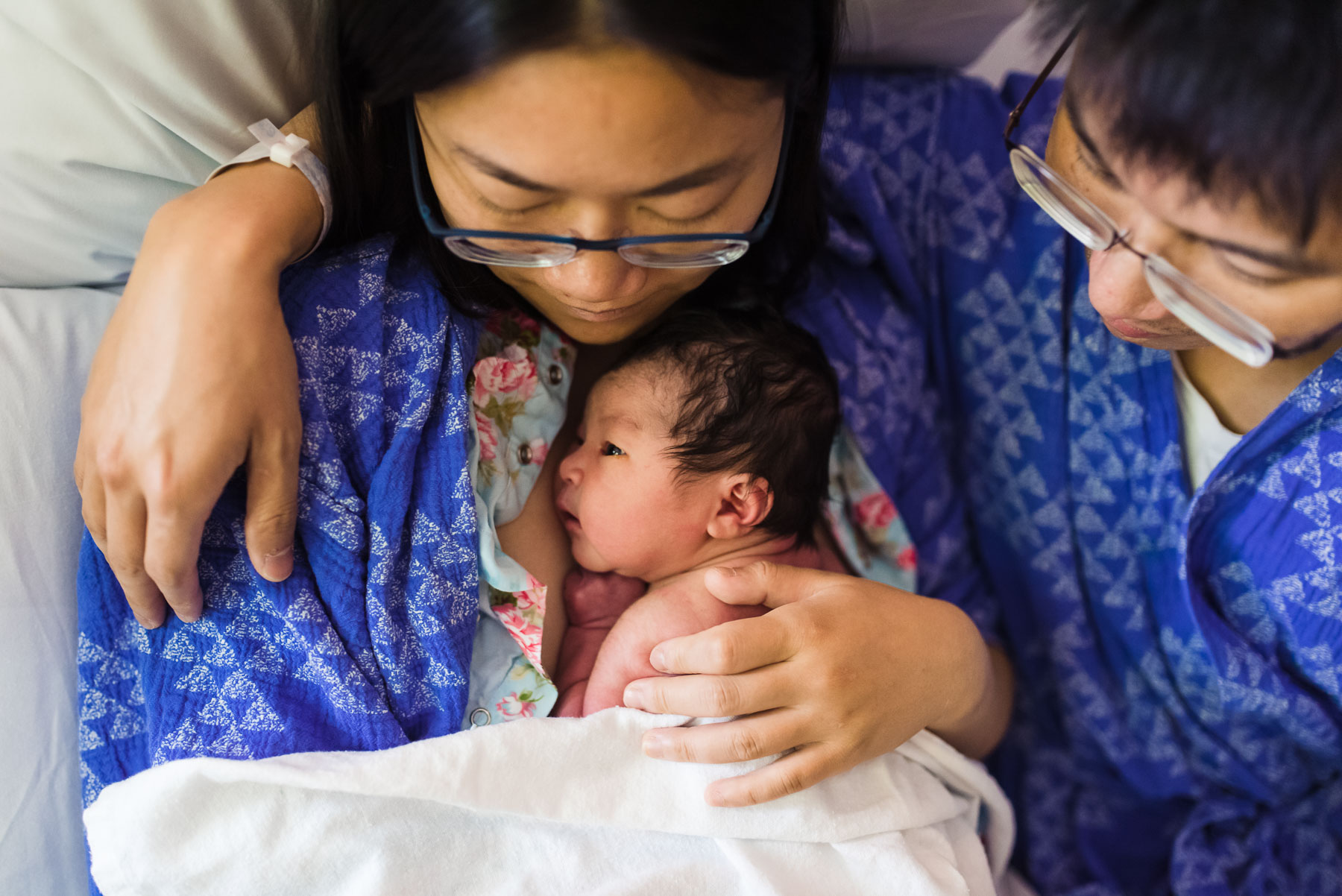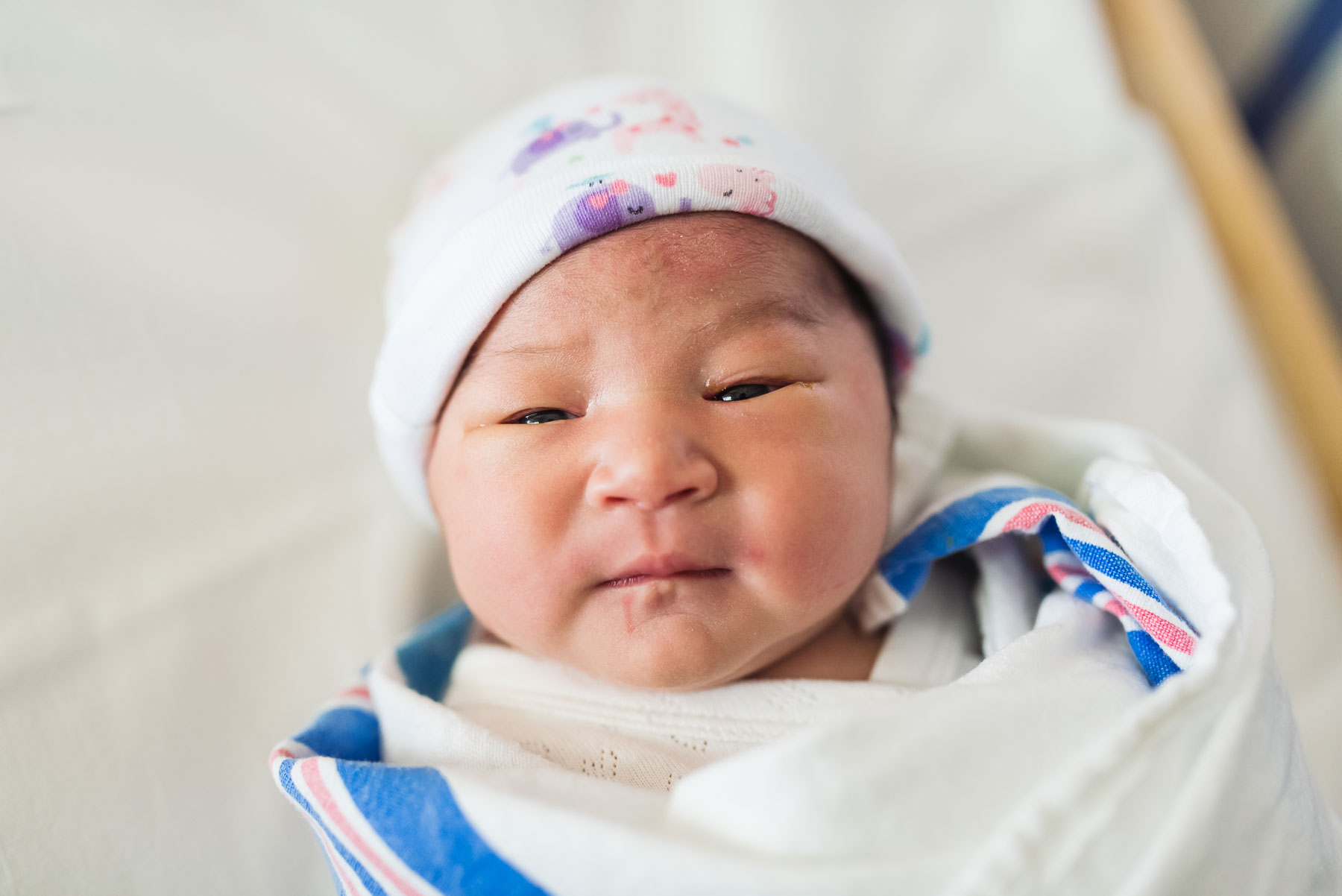 Each birth story is unique, and this baby took a while to get here. Mom told me she had been up for over 24 hours, and last night was already the second night they spent in the hospital! I know the feeling because my first baby wasn't born until over 48 hours after I first arrived at the hospital! This sweet girl was born a good size, at 7 pounds, 13 ounces, if I remember correctly. She already has quite the chubby cheeks and doesn't have the skinny chicken legs like some newborns do. Her dad has a fantastic sense of humor, and when I took some photos of her next to the hospital birth certificate with footprints, he referred to it as her "manufacturing certificate". So funny, right?!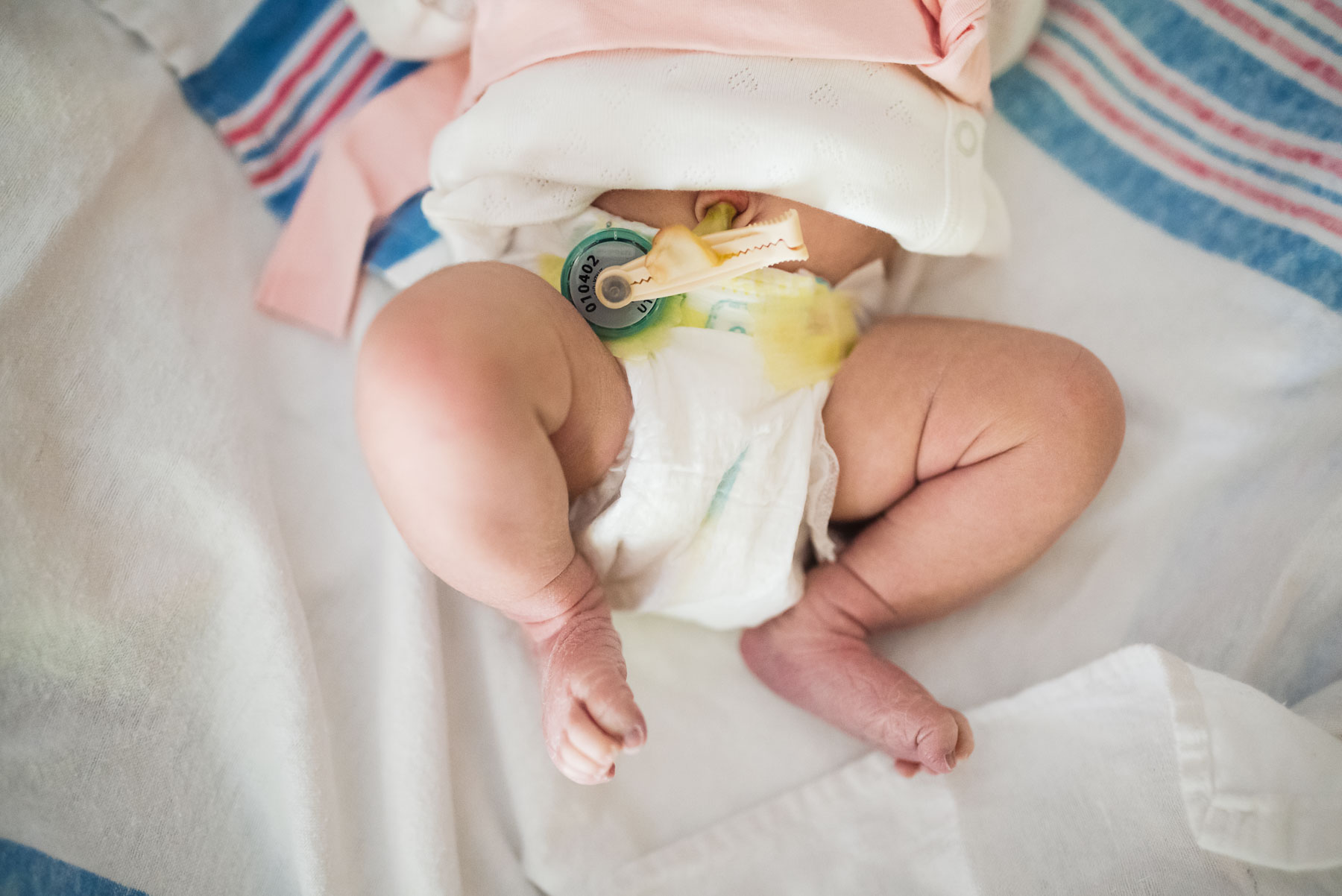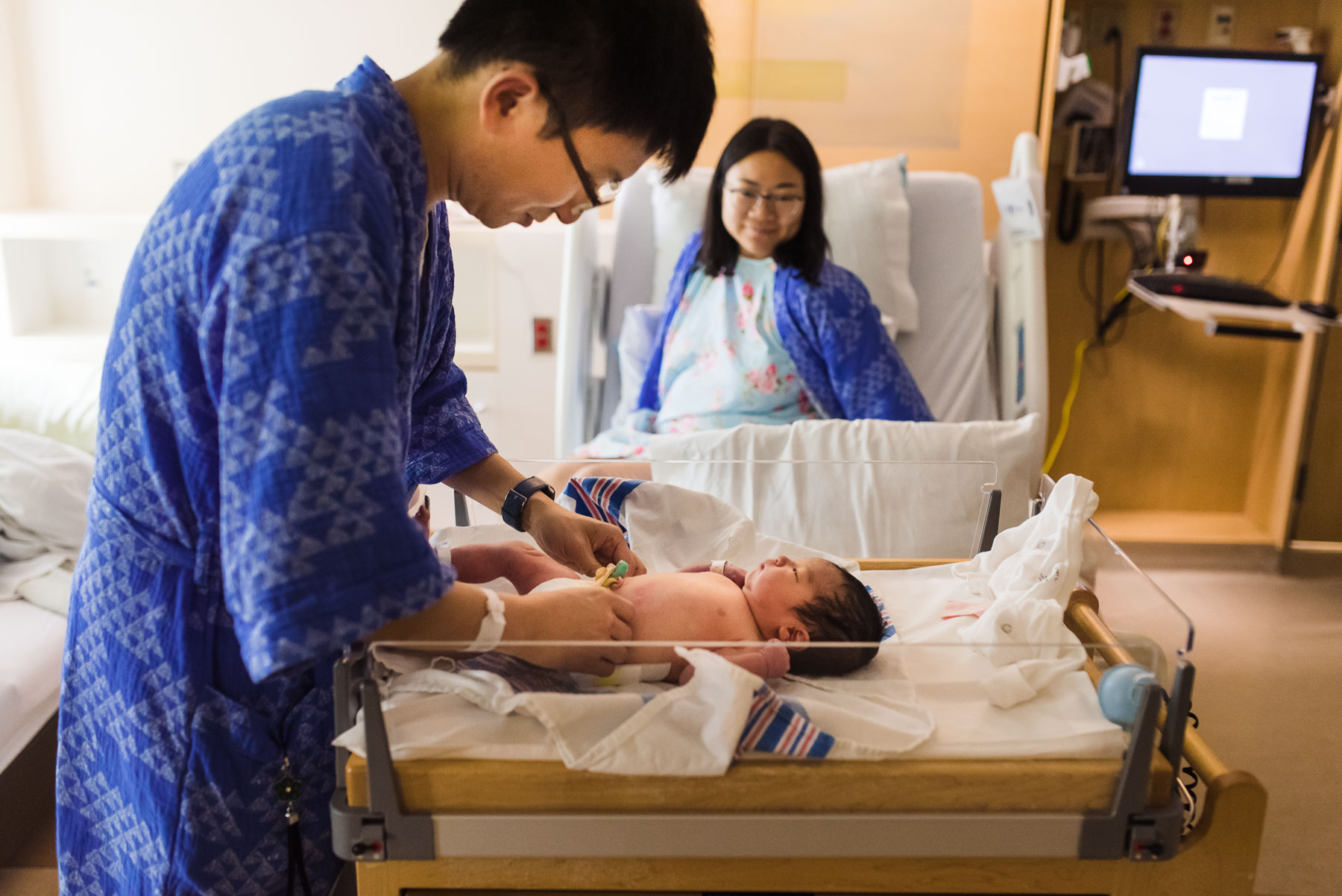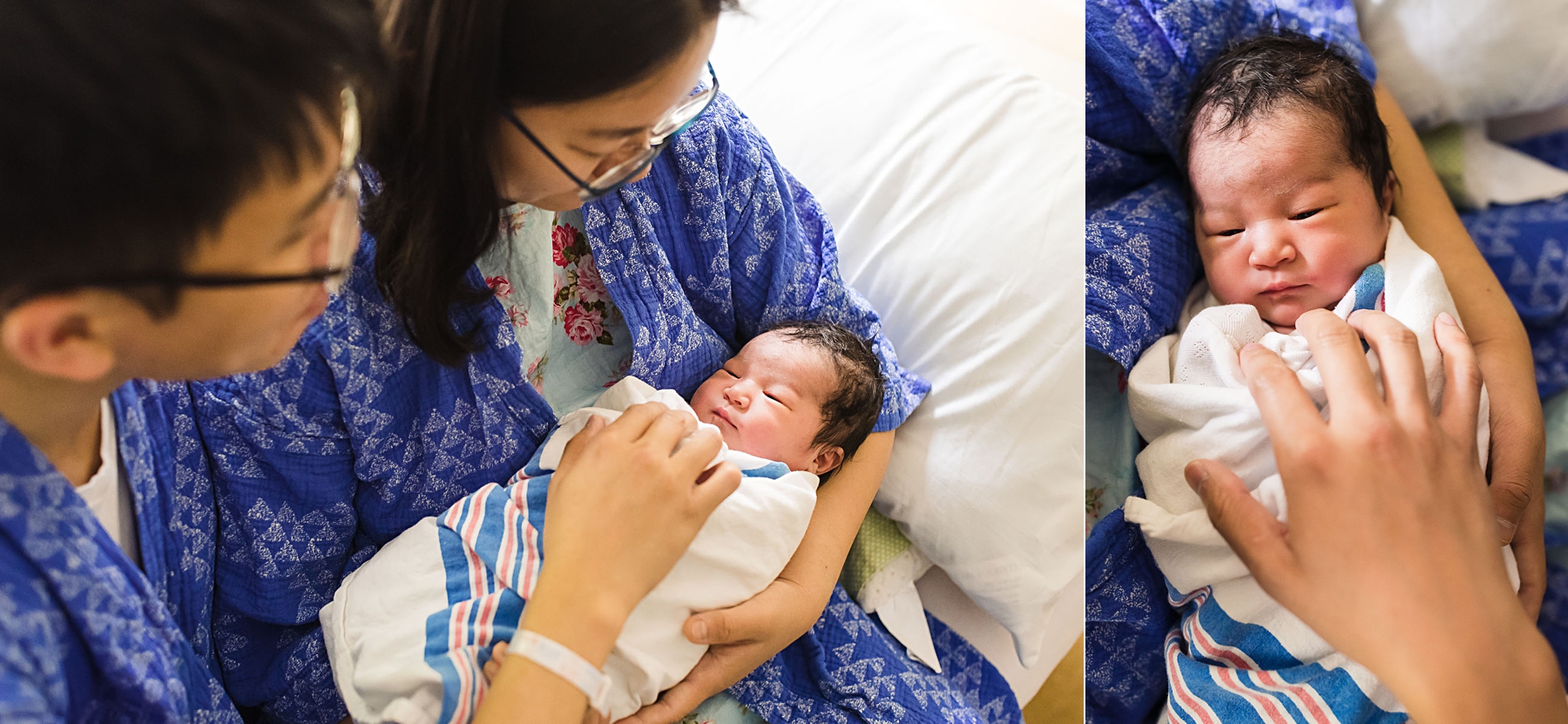 "Look, you guys made a baby!" 🙂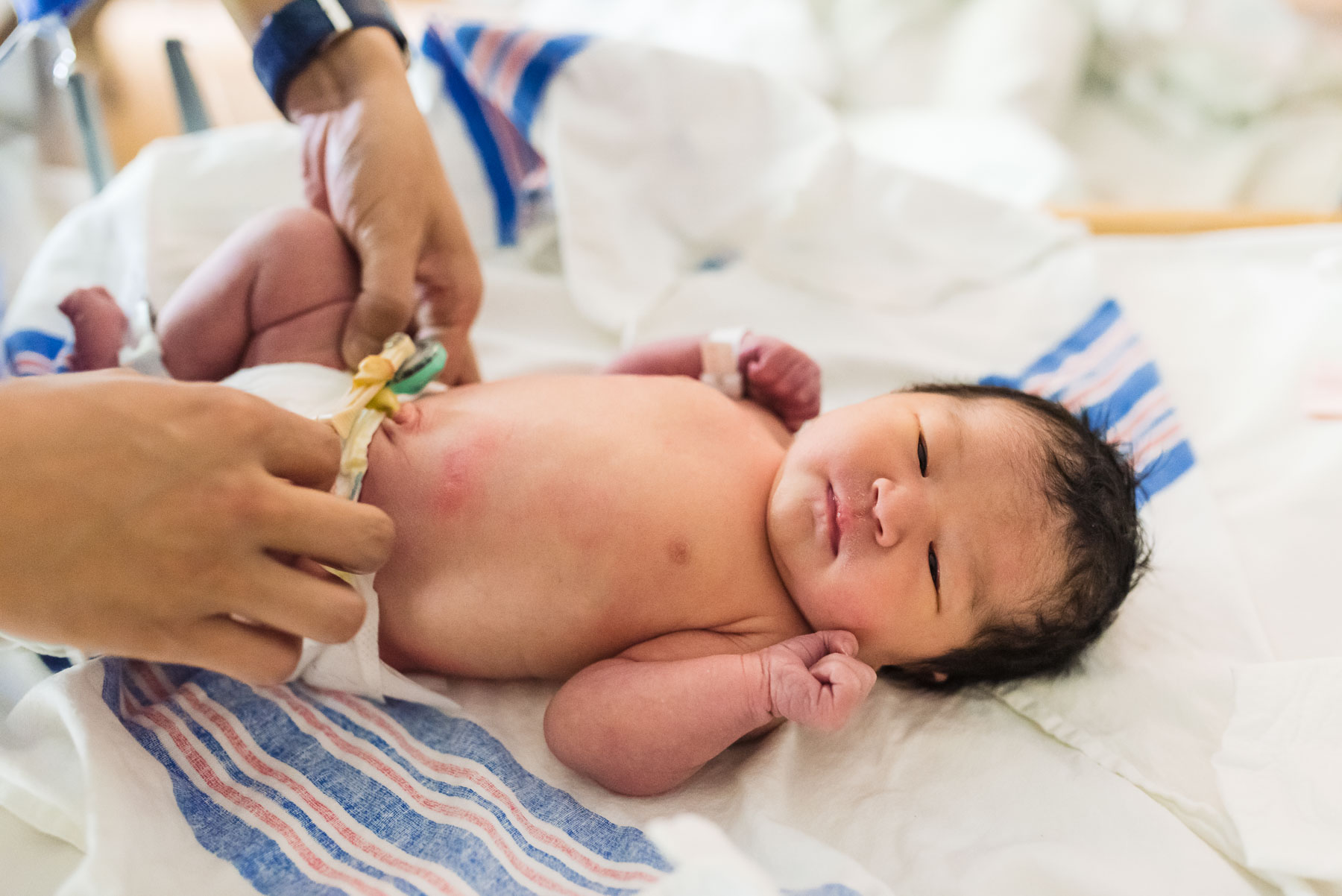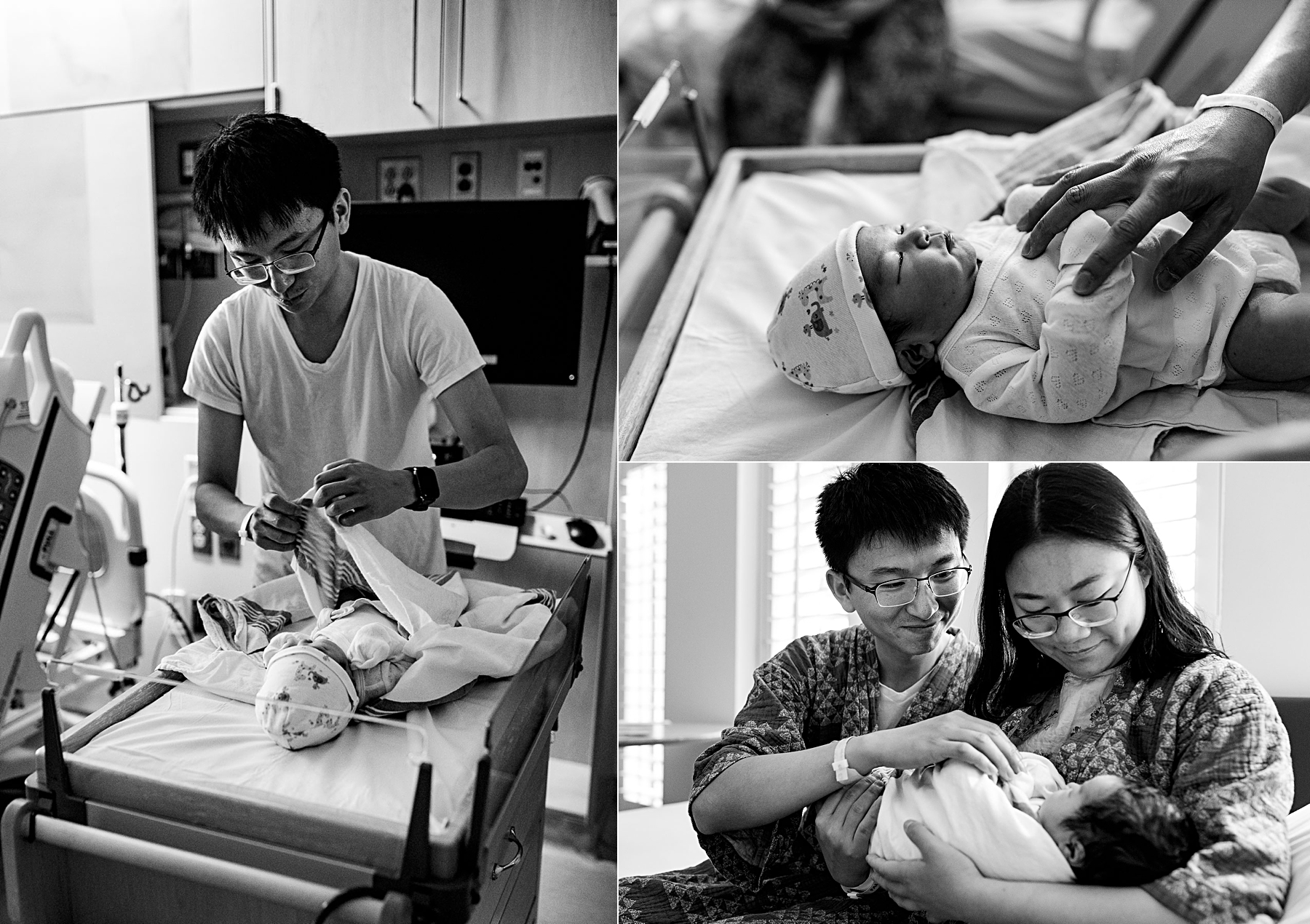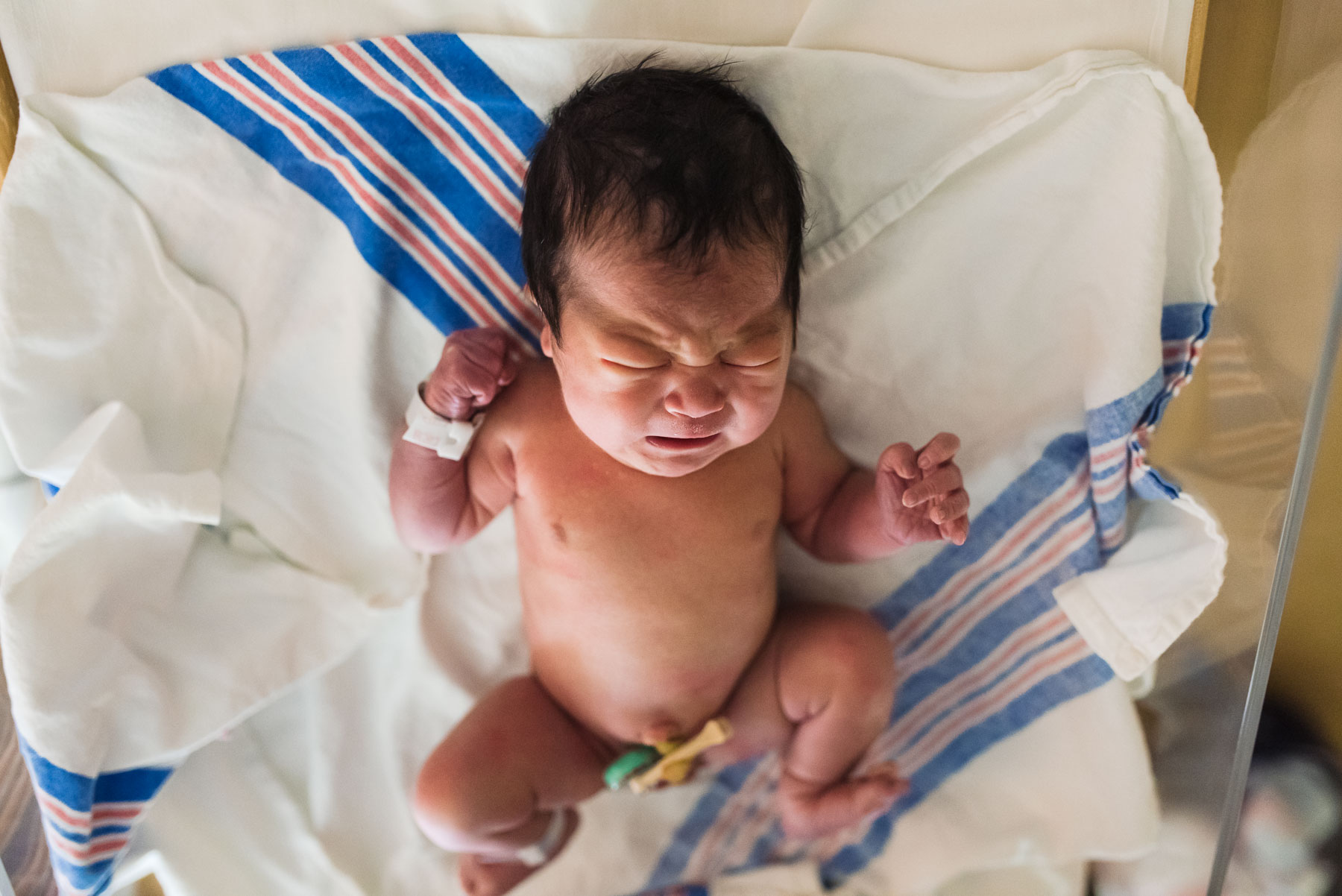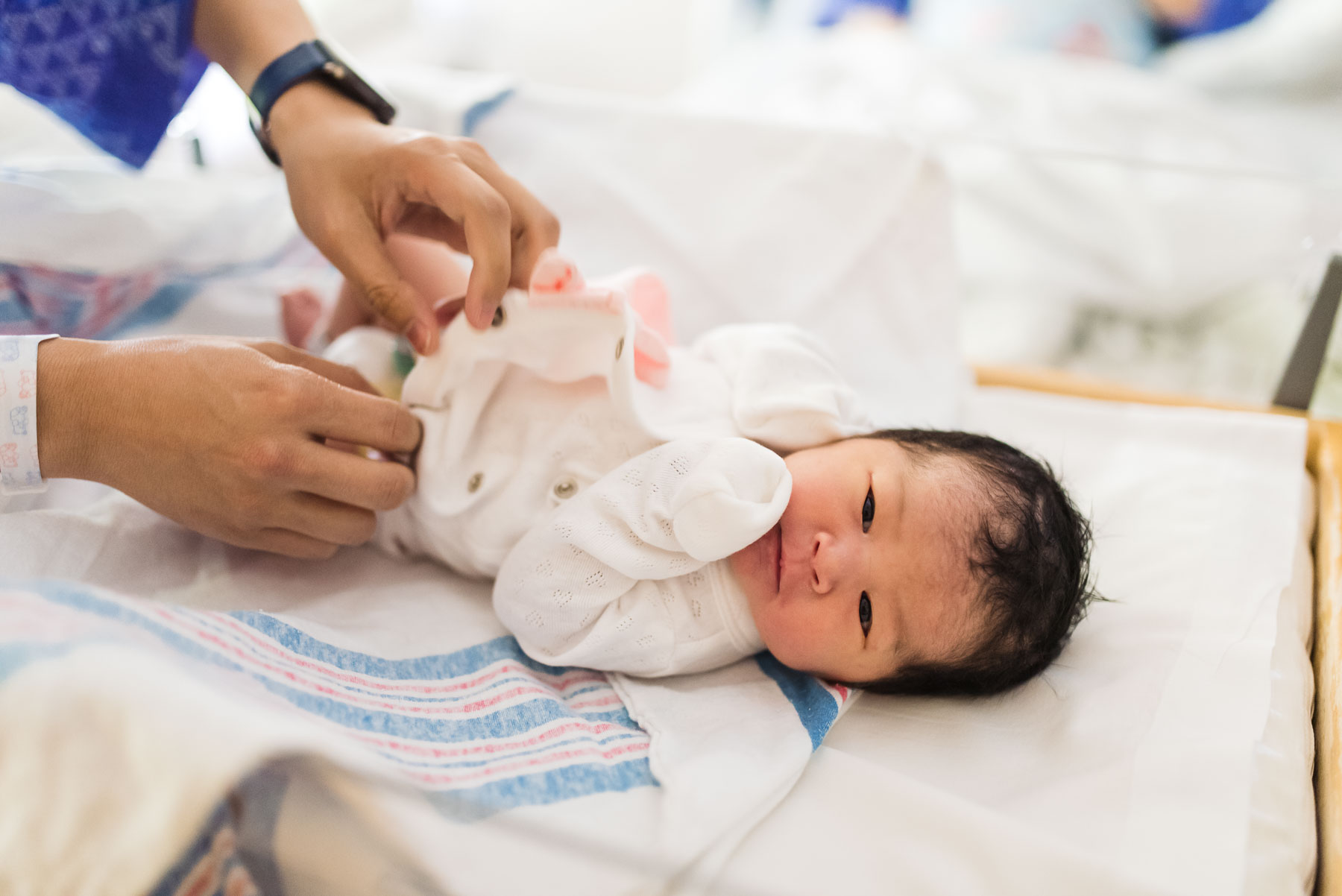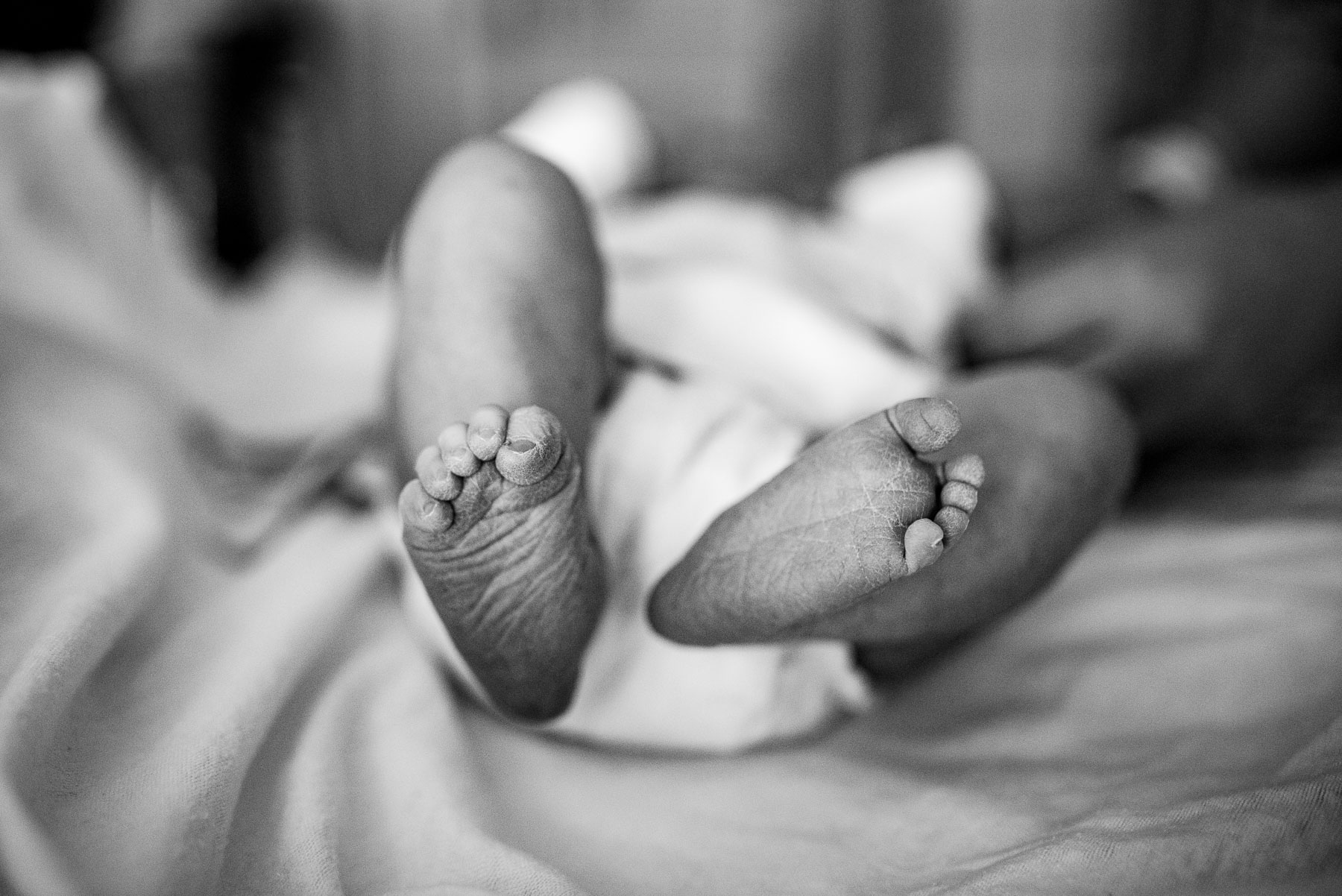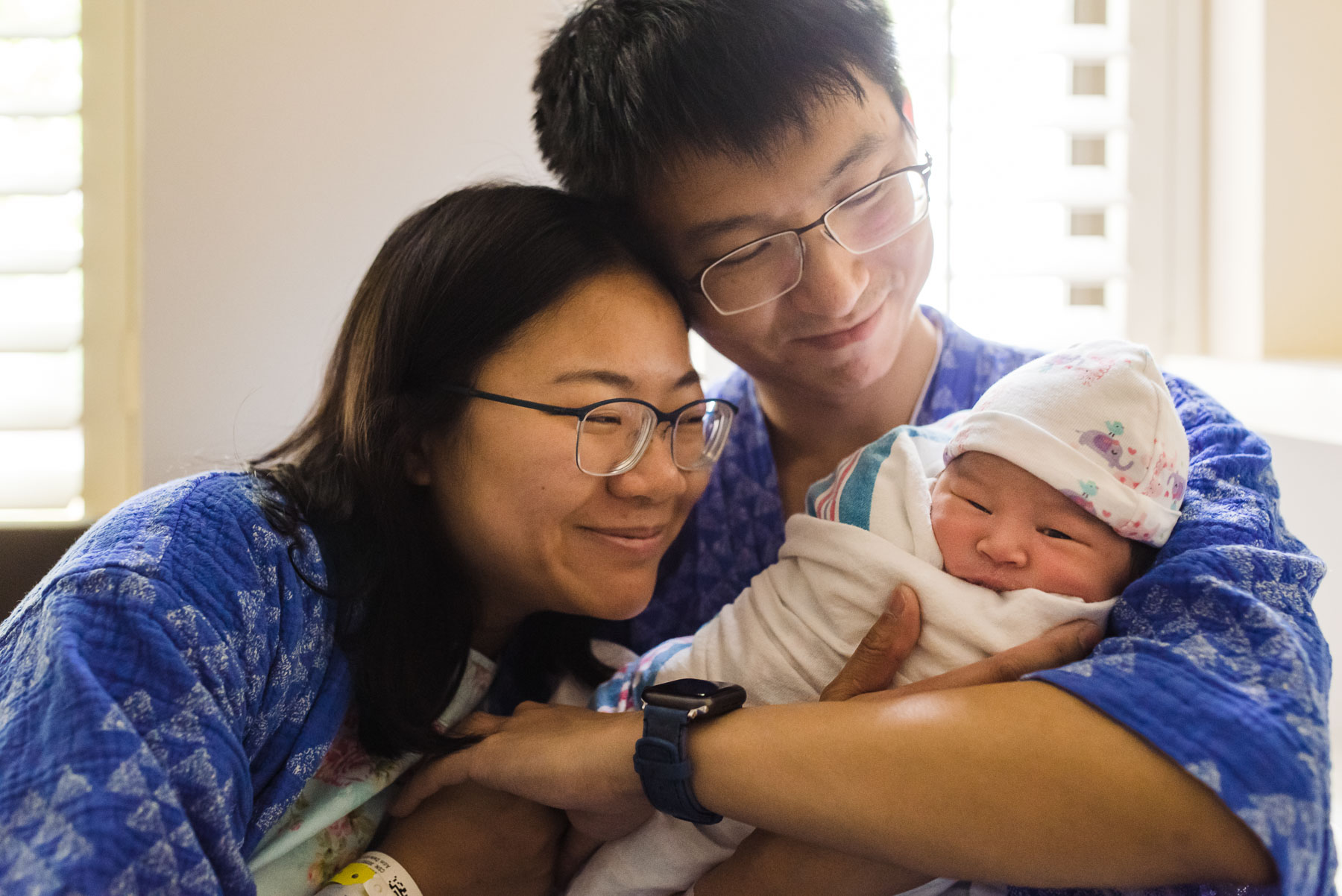 I love the expressions of joy and sheer exhaustion all captured in this one photo. Thank you for allowing me to document this very special event in the life of your family! I hope you treasure the photos for years to come.
---
---
You might also like
---