I had so much fun photographing Joyce + Jason's engagement session. They are tying the knot this summer in Seattle. The bride contacted me and wanted to have some engagement photos done because she said they just don't have a lot of nice pictures of the two of them. She's planning to use the photos to create a personalized guest book, or perhaps will use the large wall portrait that they ordered as an alternative form of a guest book by having her friends and family write messages on a mat before framing it all together. When you purchase all of your digital files from your session, the possibilities are endless!
We settled on the Seattle Waterfront for our setting, as they felt more at-home in an urban setting as opposed to a more naturey setting like tall grass or the beach. I had so much fun with the variety of backdrops available in just a small radius along the pier. We had gorgeous sunshine that day with some fantastic cloud patterns in the sky.
I'm so excited for Joyce + Jason as they embark on the journey of marriage together. CONGRATS, you guys!!!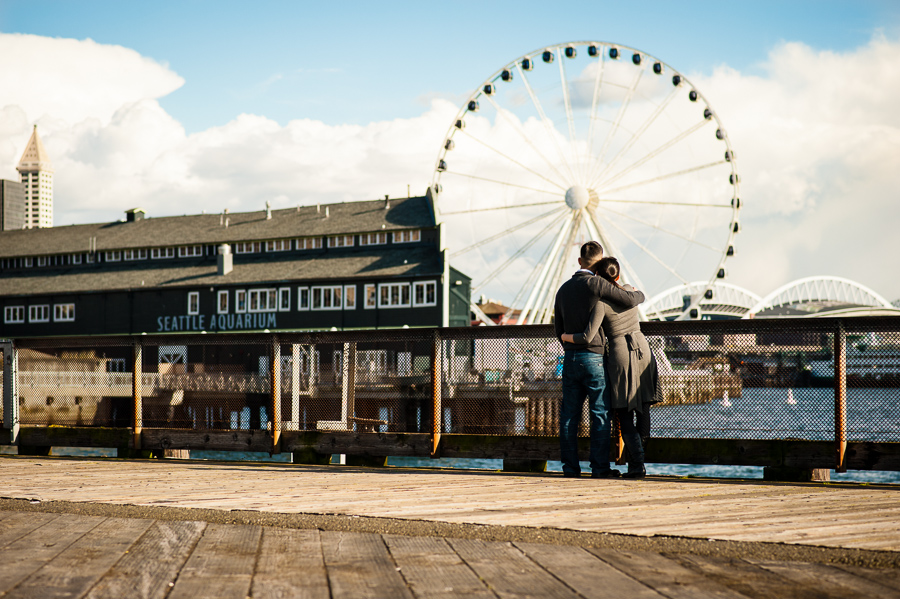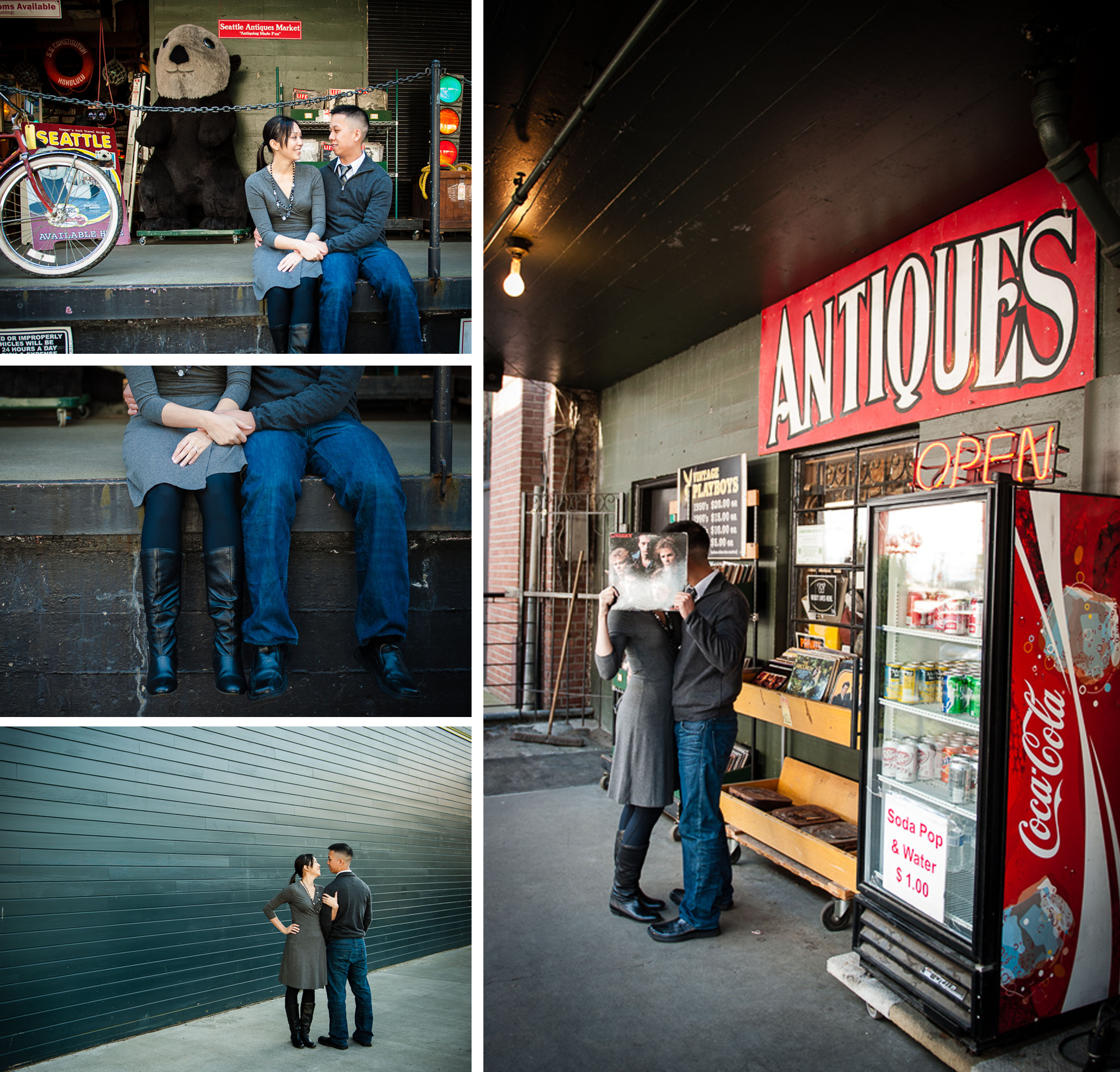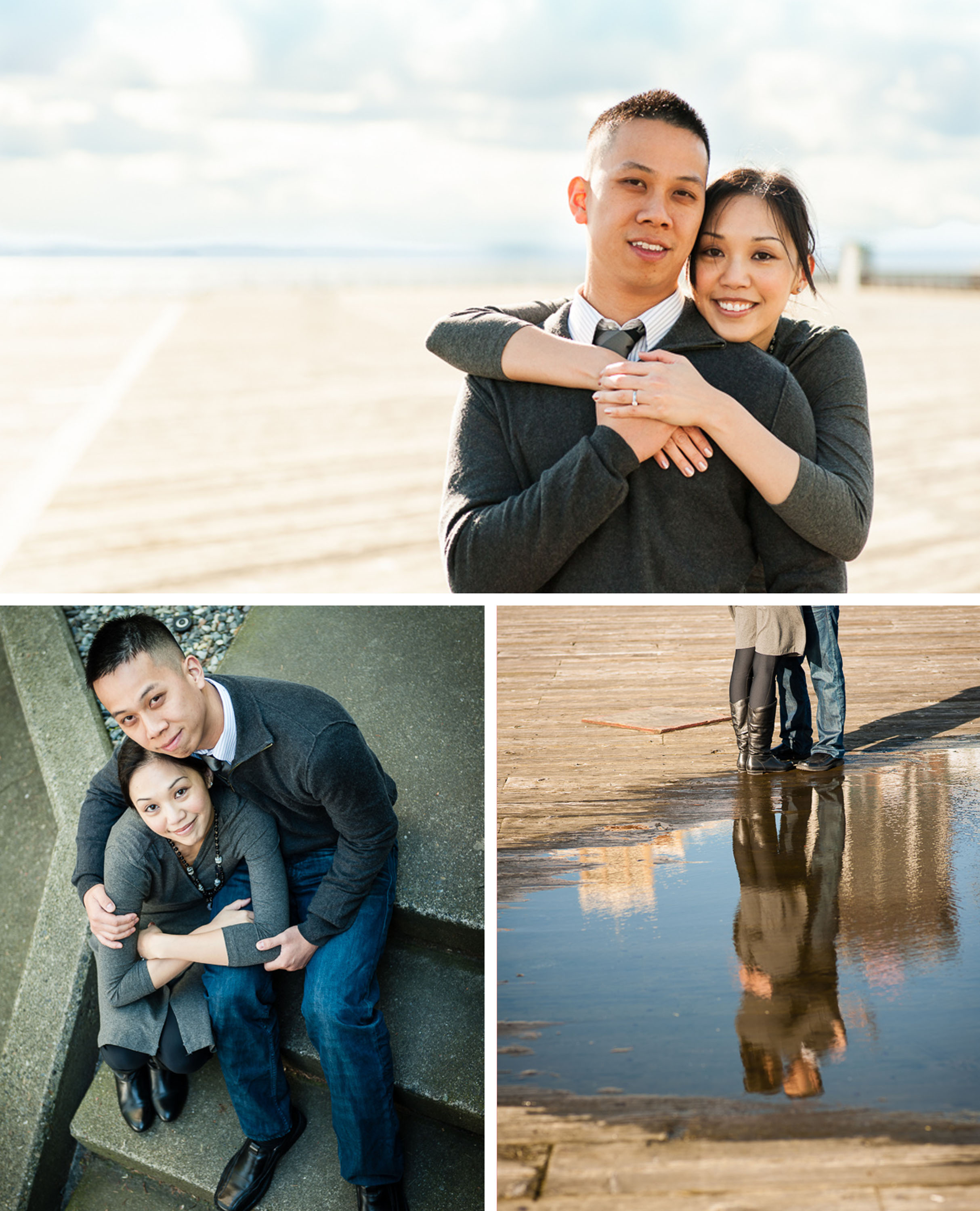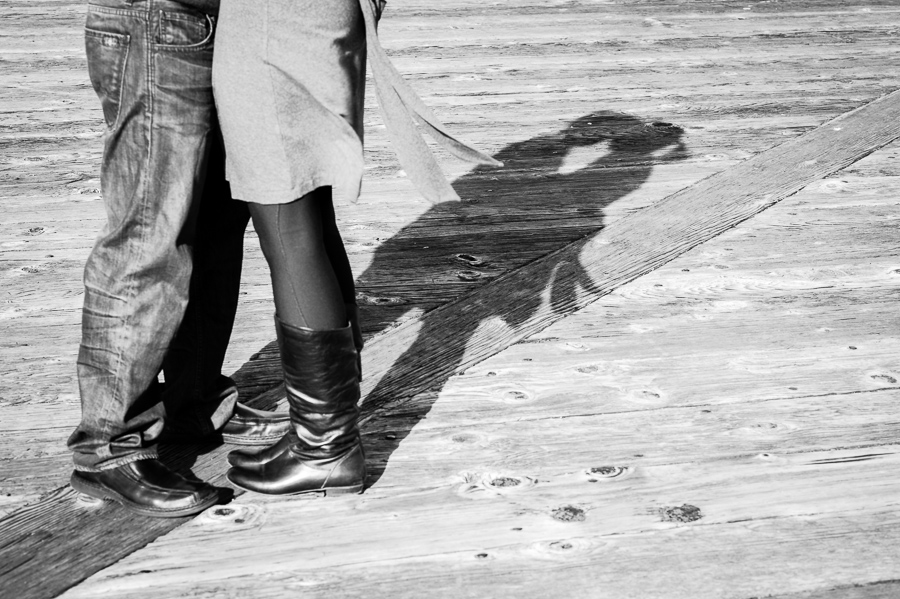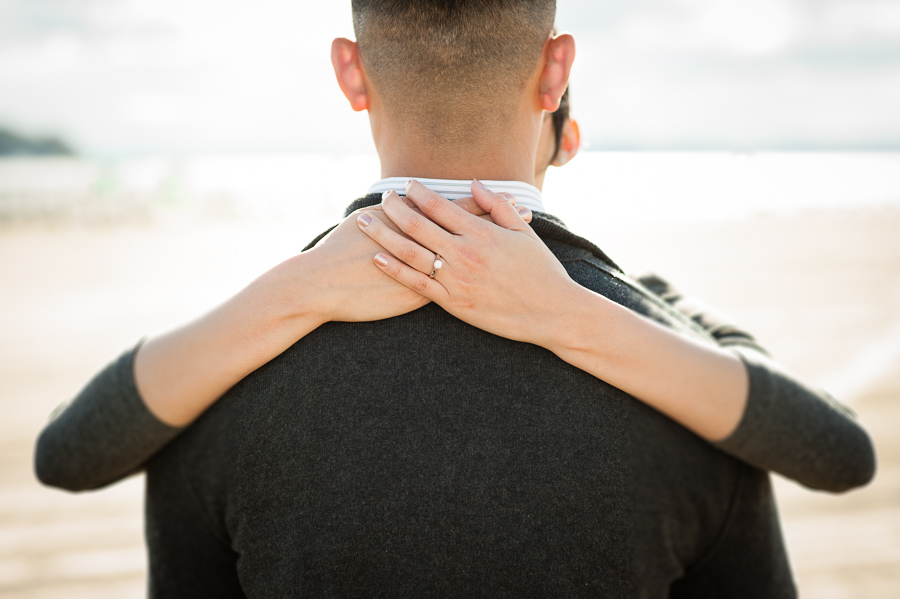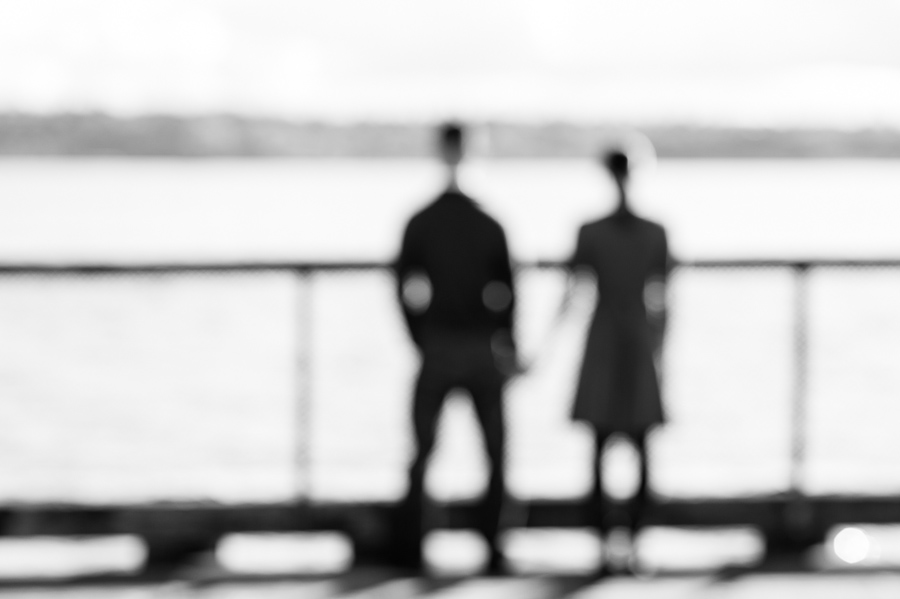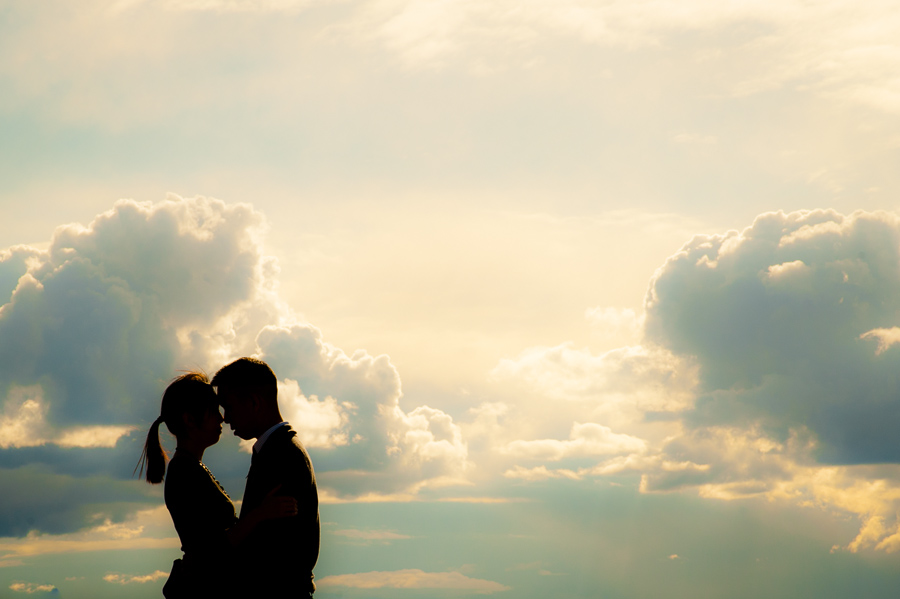 ---
---
You might also like
---