I first met Jen through our mutual volunteer work for Soulumination. I was so happy she chose me to photograph her maternity session as well as newborn photos for their first baby. Have I mentioned that home is my favorite place to take your photos? So naturally, I was thrilled that we did both of their sessions at their cute, new-to-them home in south Seattle. Newborn sessions at home are the absolute best since you don't need to travel anywhere with baby. I love making things as easy as possible for new parents. I sure remember what it was like to try to get anywhere with a new baby, and the thought can be daunting! Having your session at home allows everyone to be a little more relaxed, and also allows us to incorporate a sense of place into the photos.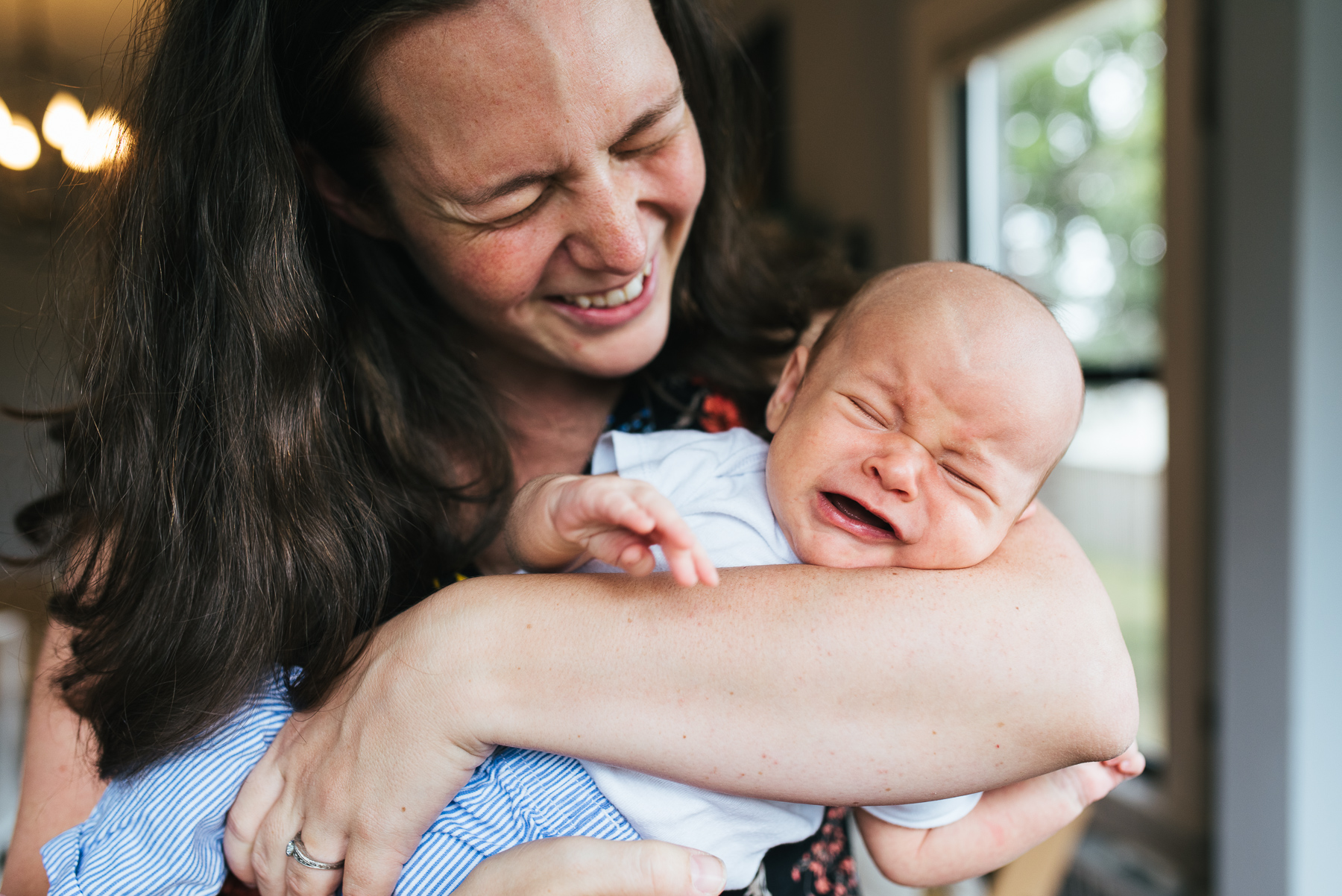 It's so interesting to me to find out the personalities of these new babies. This guy was not that happy unless he was sleeping, and his parents were taking this in stride amazingly well! I have since seen many happy photos of him on social media as he's gotten older, so I know for a fact that he's a happy guy these days. But the early days were a different story!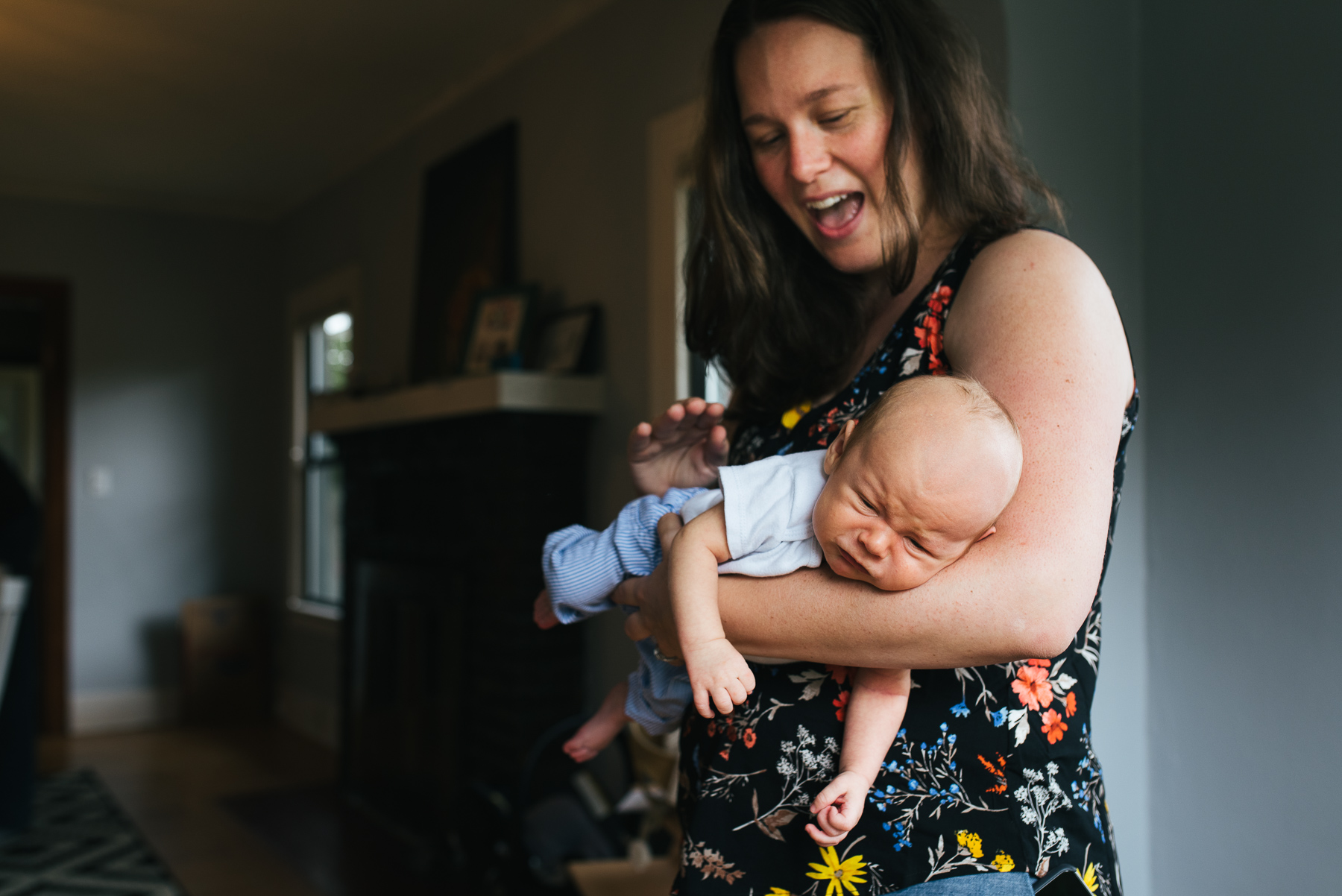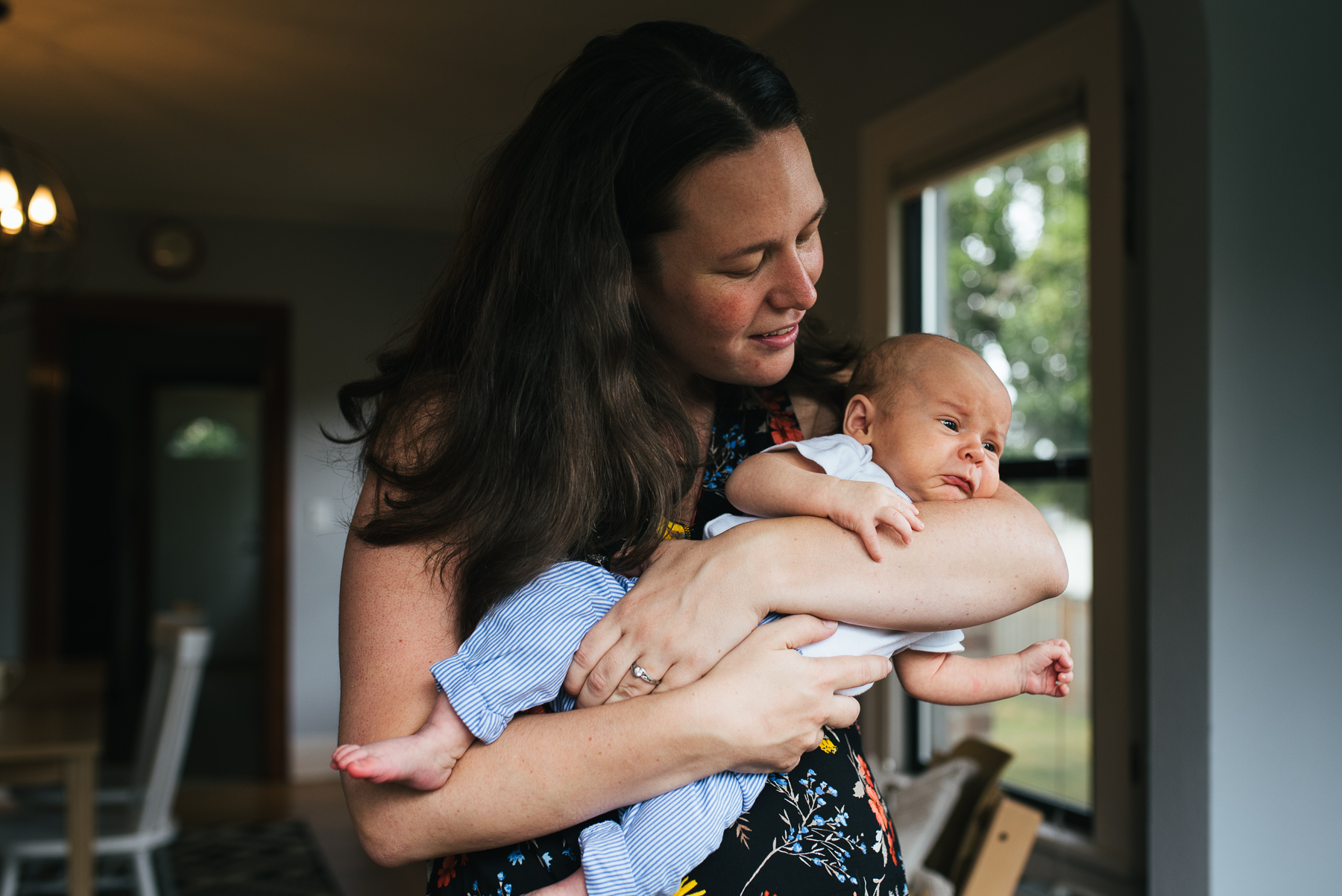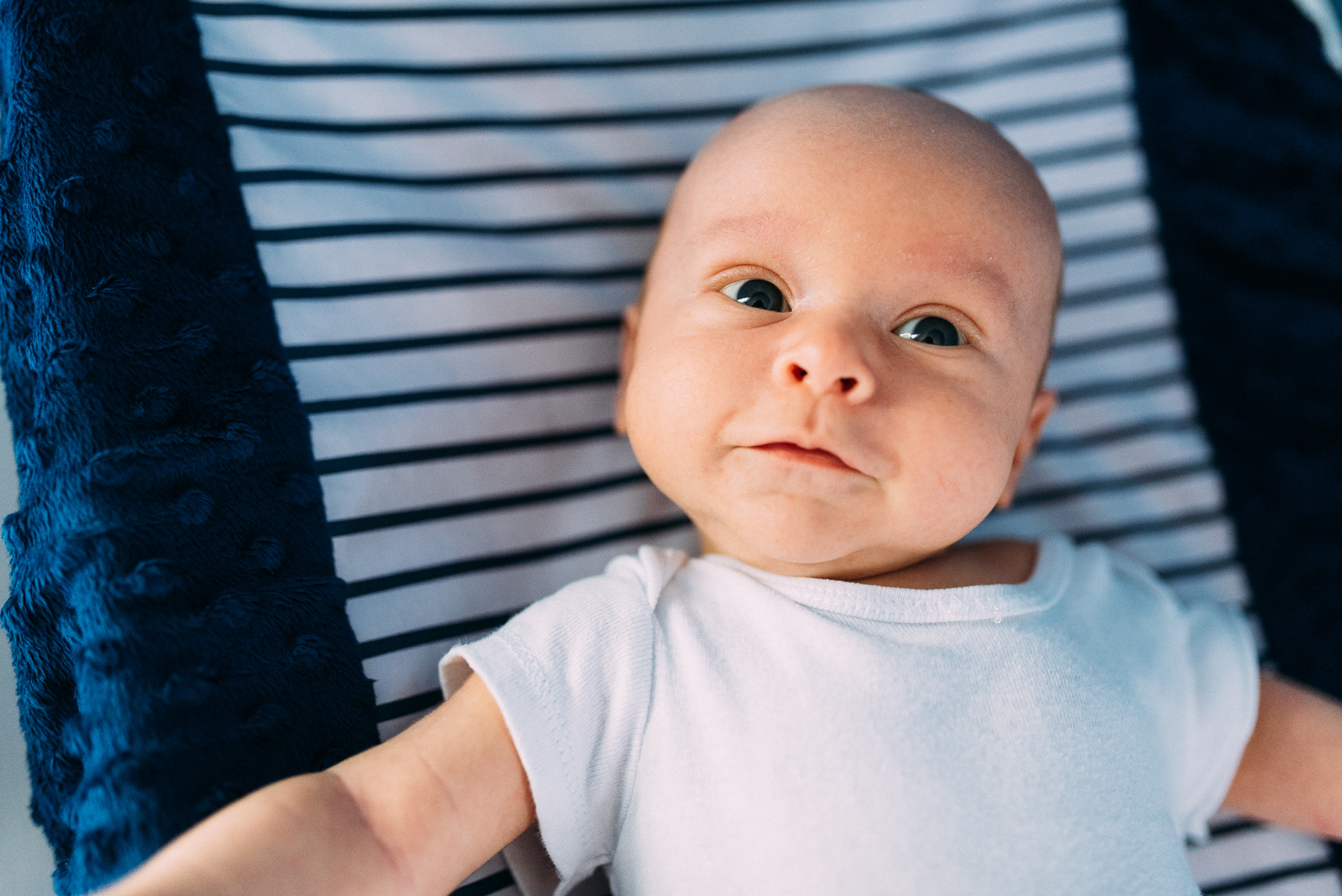 Here he was awake enjoying some time on his changing table and not completely mad!!!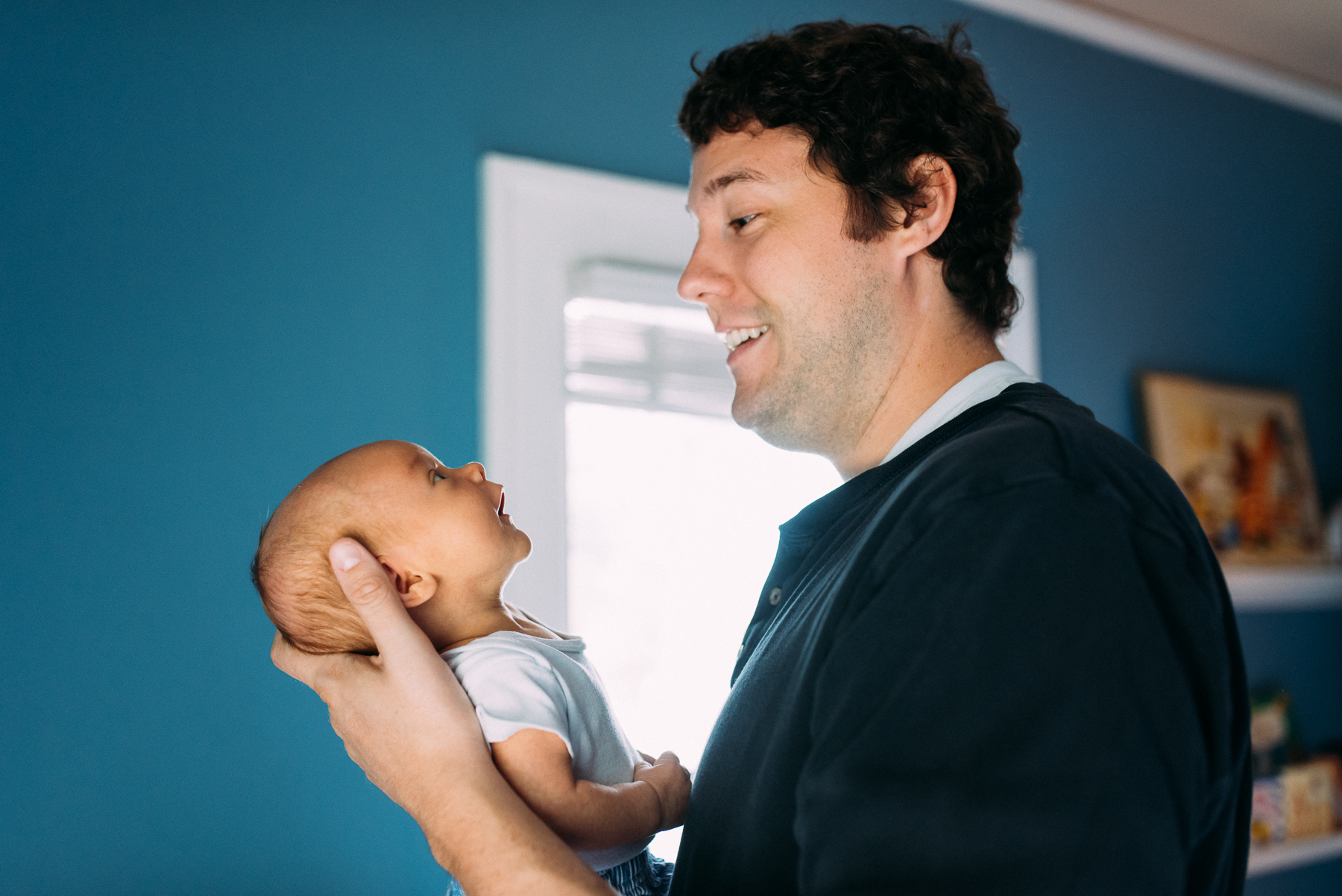 He also really enjoyed when dad would chat with him.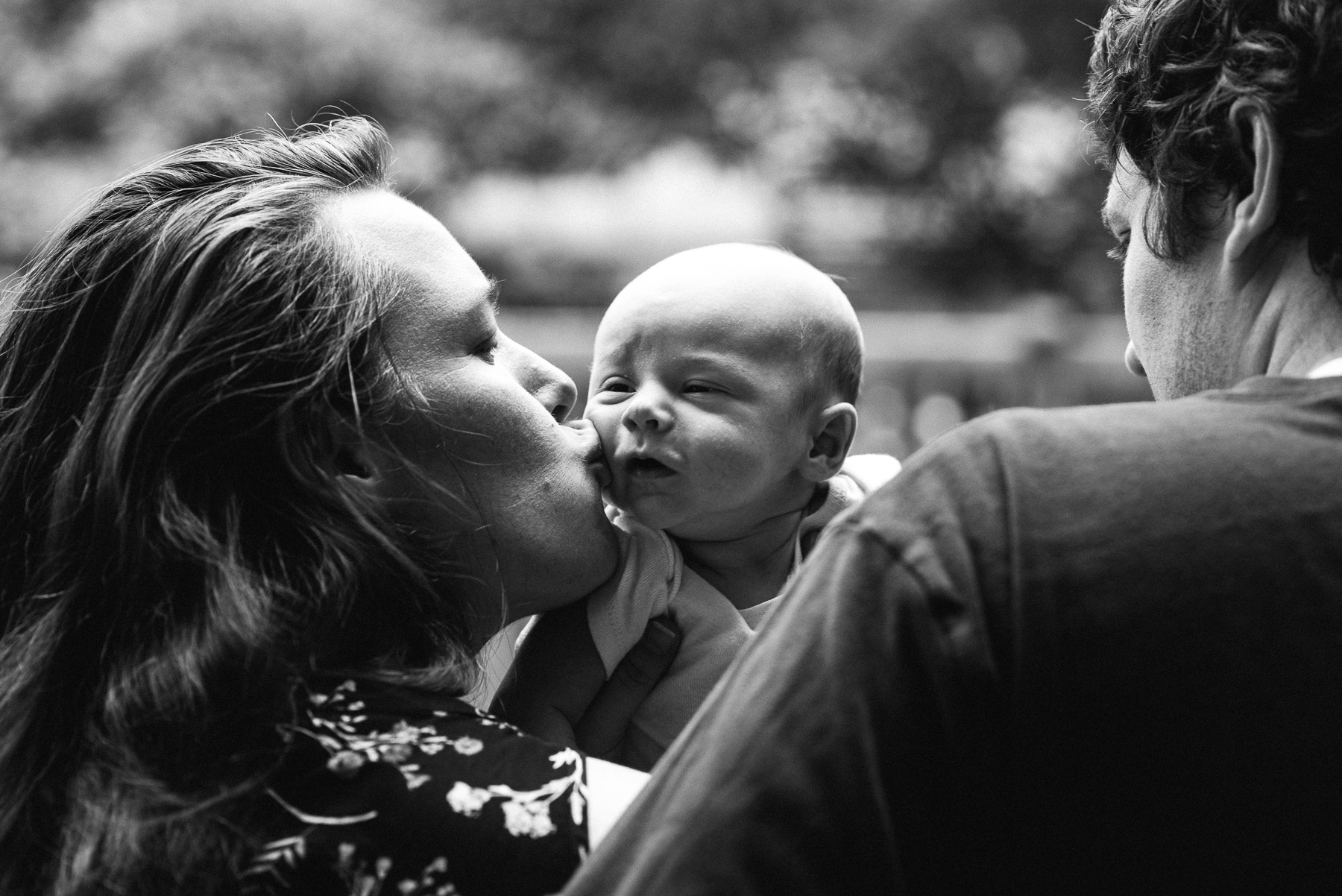 But mostly, I think he needed to sleep on the day I was there!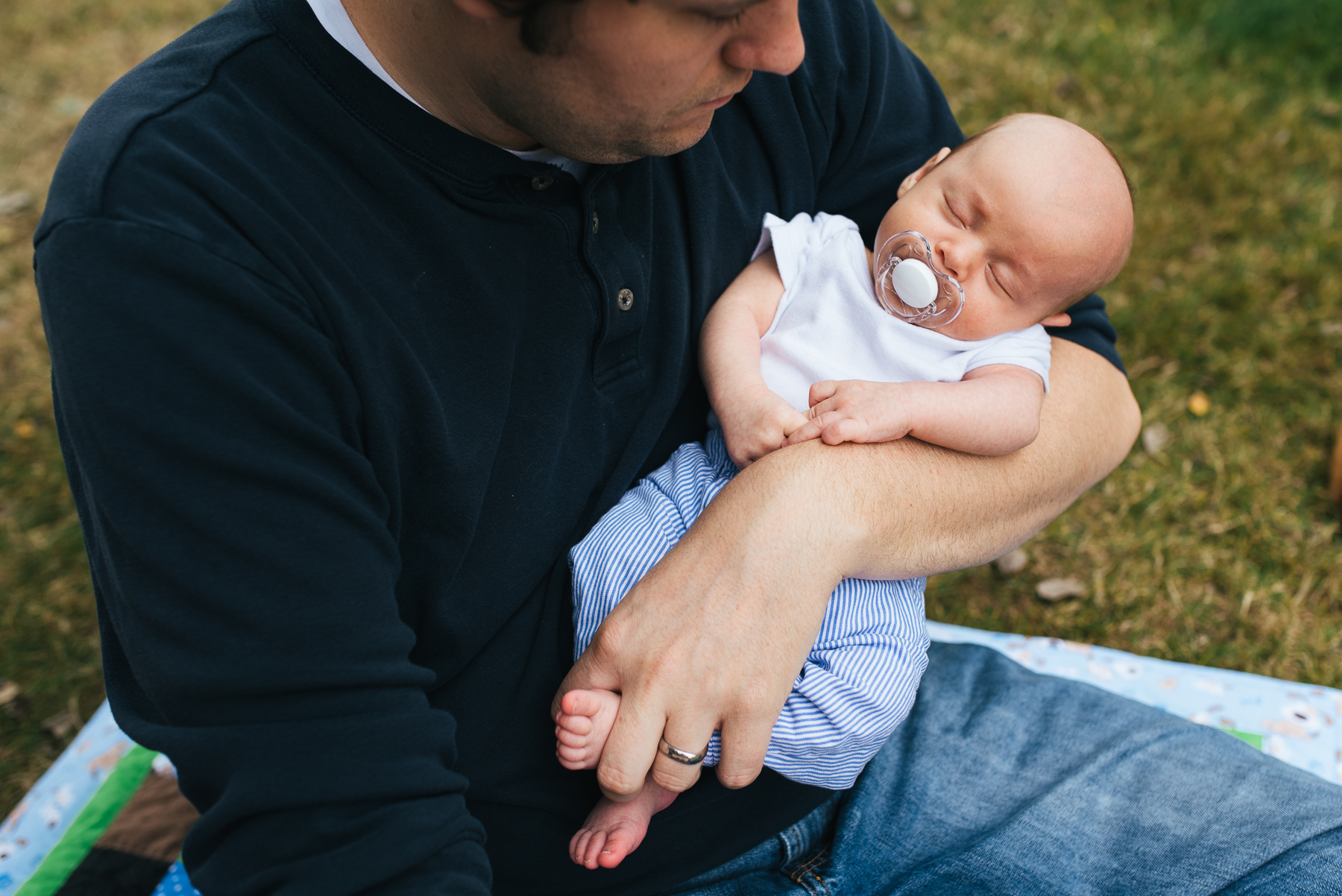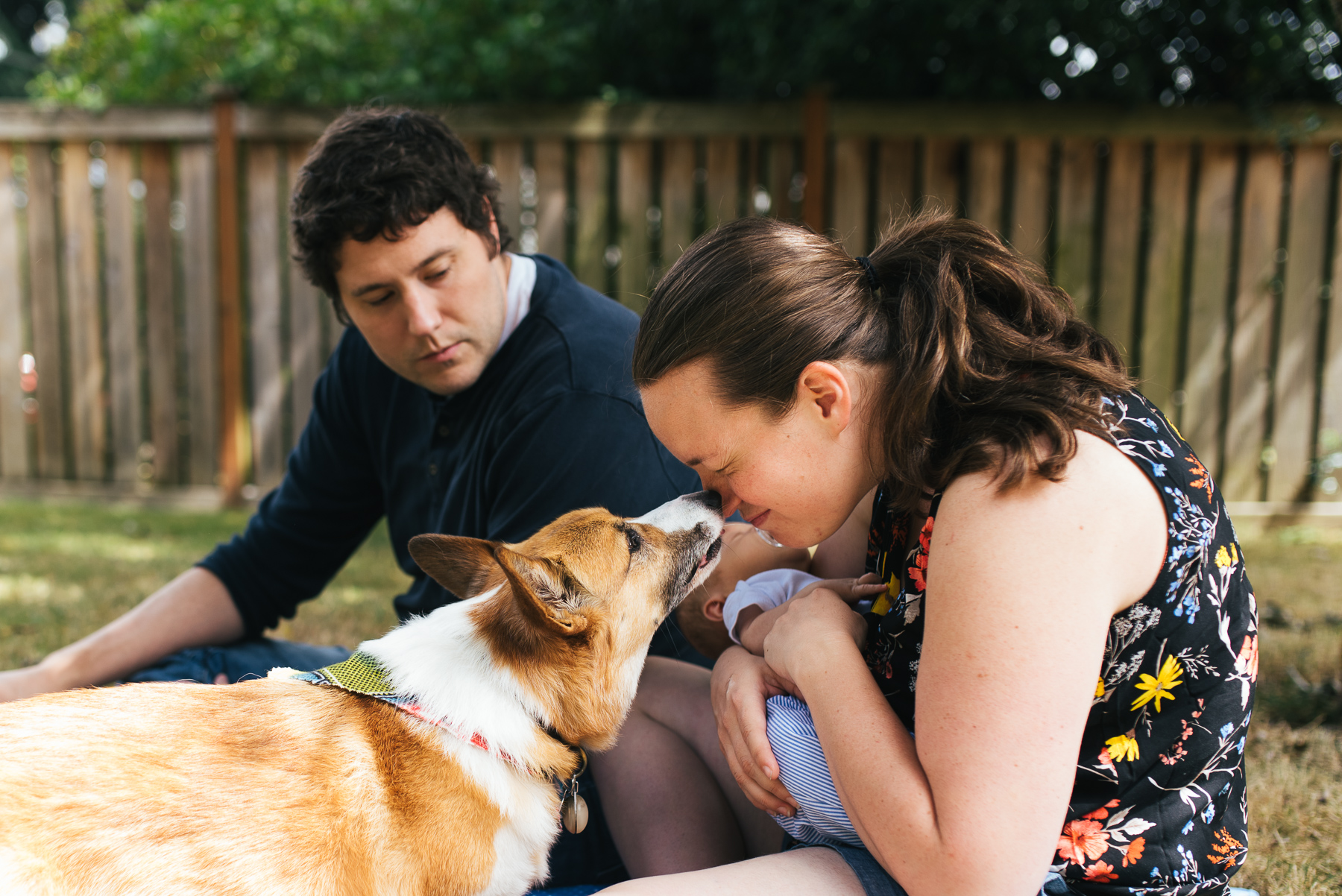 Their first child fur baby, not to be left out of the photo session!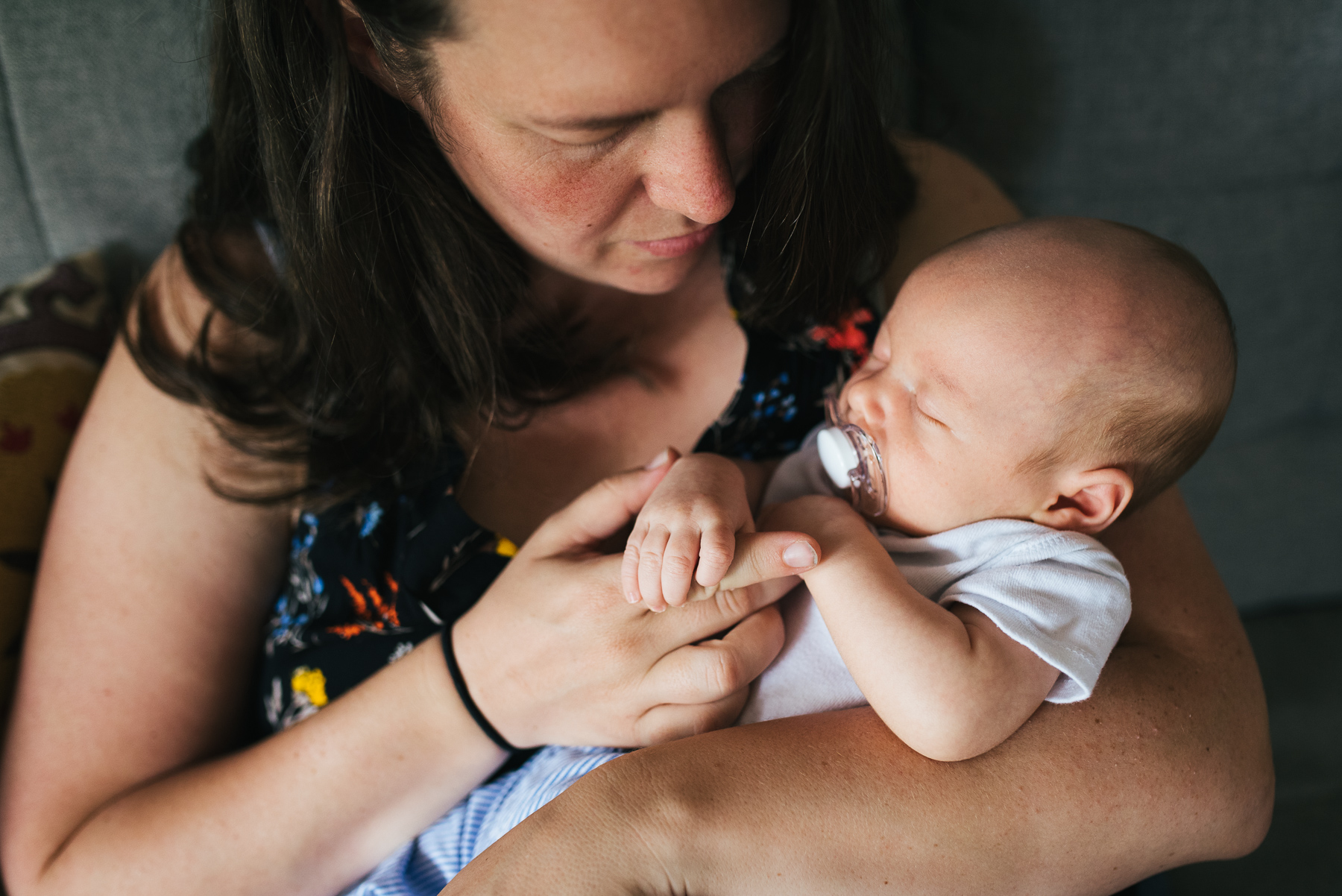 When mom is a photographer, I know it's important to prioritize getting her in the frame during the session.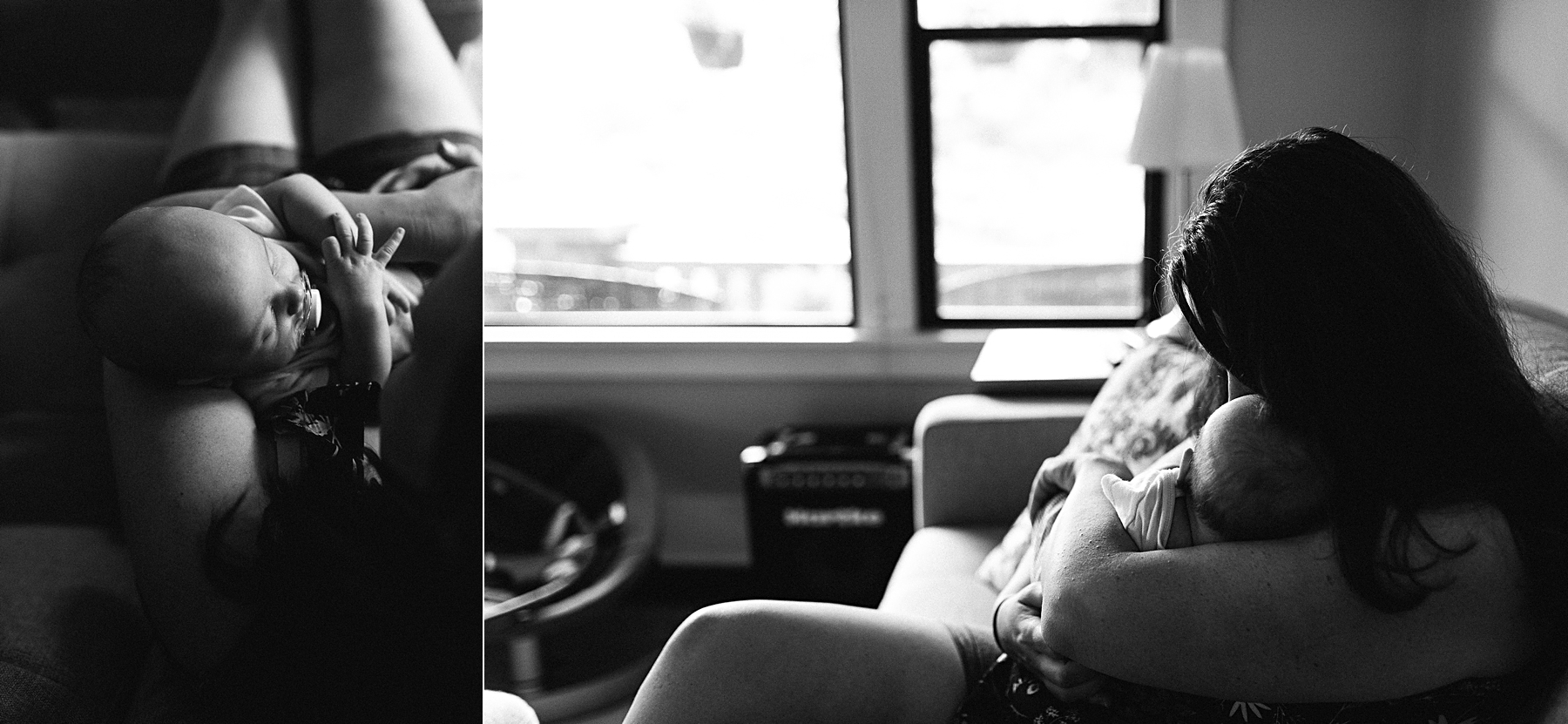 And finally, here is the "after" photo from the before/after series I made for them, and I loooove how mom remembered to put on the same yellow Tieks for this photo! Love love love! You can check out the "before" photo here.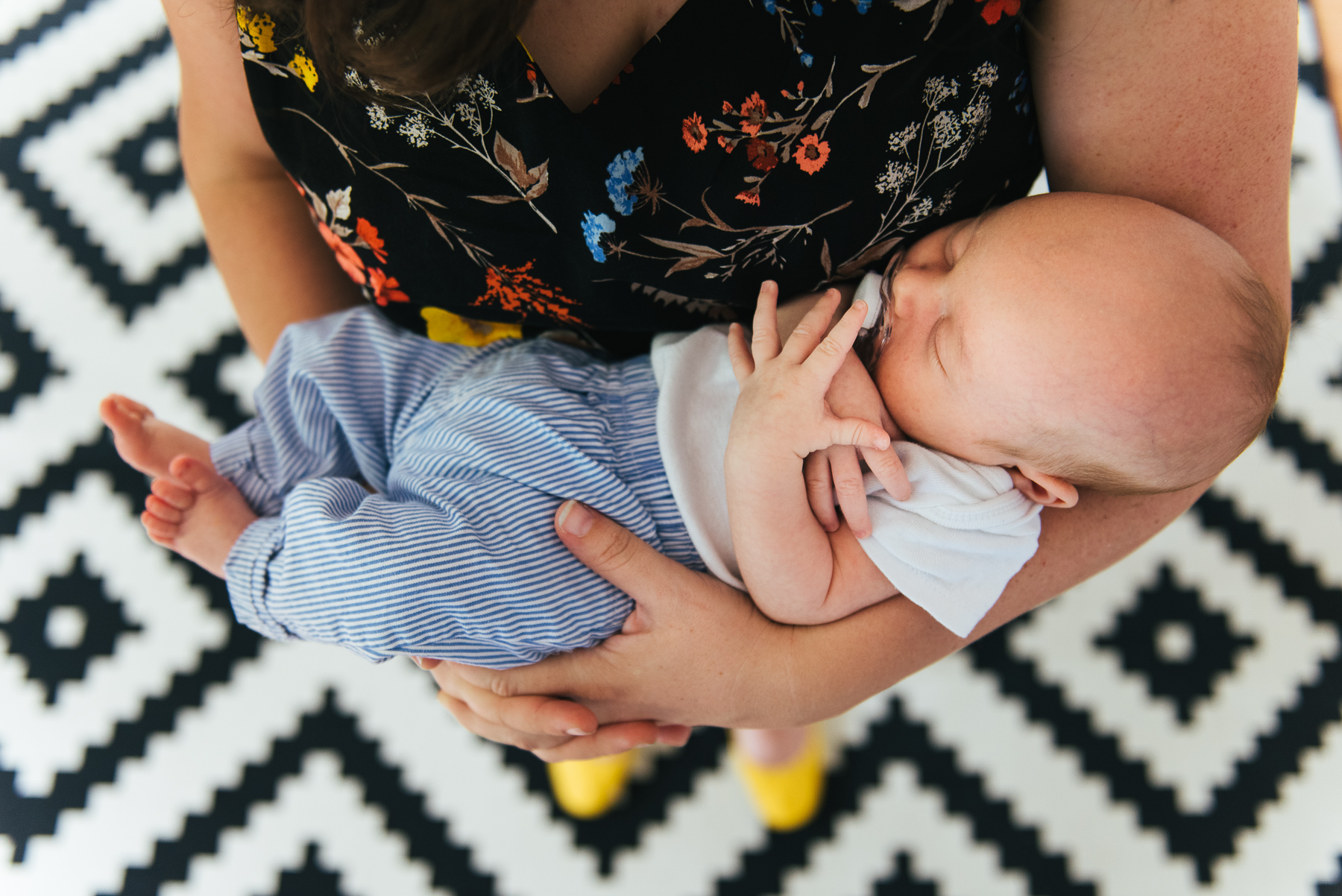 ---
---
You might also like
---