I love it when returning clients contact me to let me know they are expecting again, and they'd like me to photograph their new baby! This session was supposed to be a hospital newborn session, but Baby H was a pretty hefty baby at birth so had to spend some time in the NICU for blood sugar monitoring. Because he was born during the winter when there were high levels of influenza circulating in the community, children (including siblings like his big brother) were not allowed into the NICU. We instead did a session at home once they all arrived home.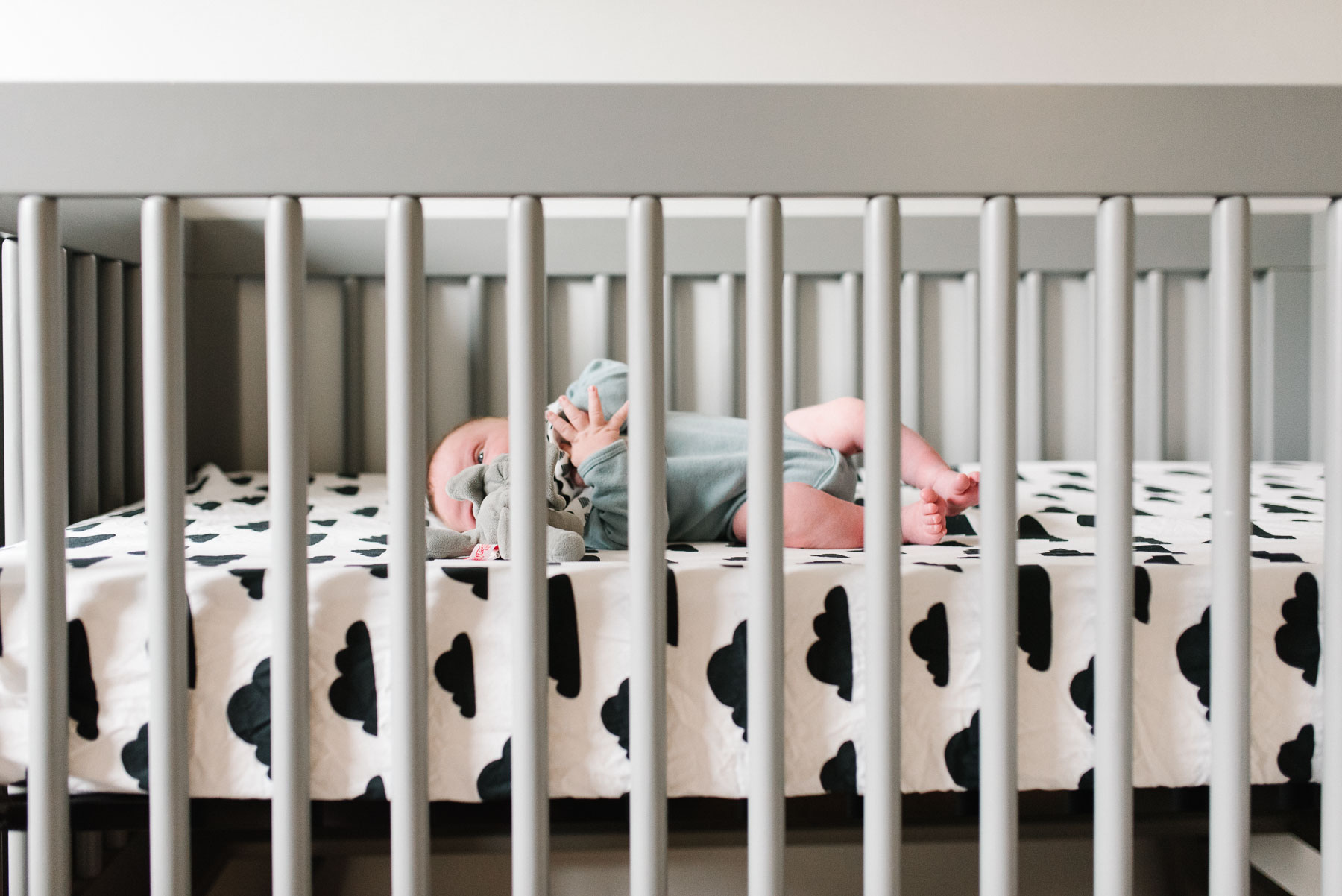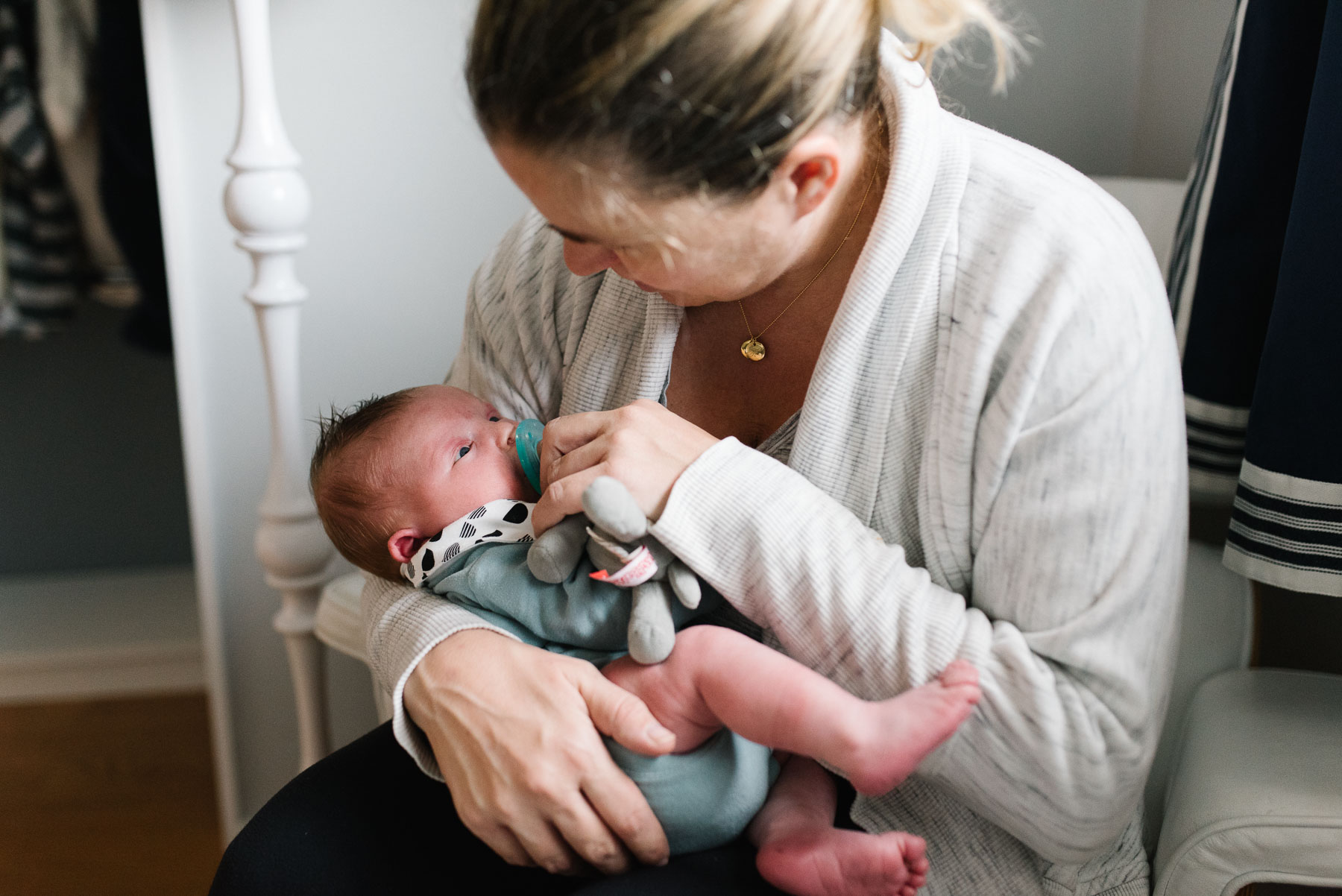 He was a pretty chill little dude, and nicely adjusting to life with an active big brother. I love big brother's shirt here, that says, "Everyone loves a big brother" 🙂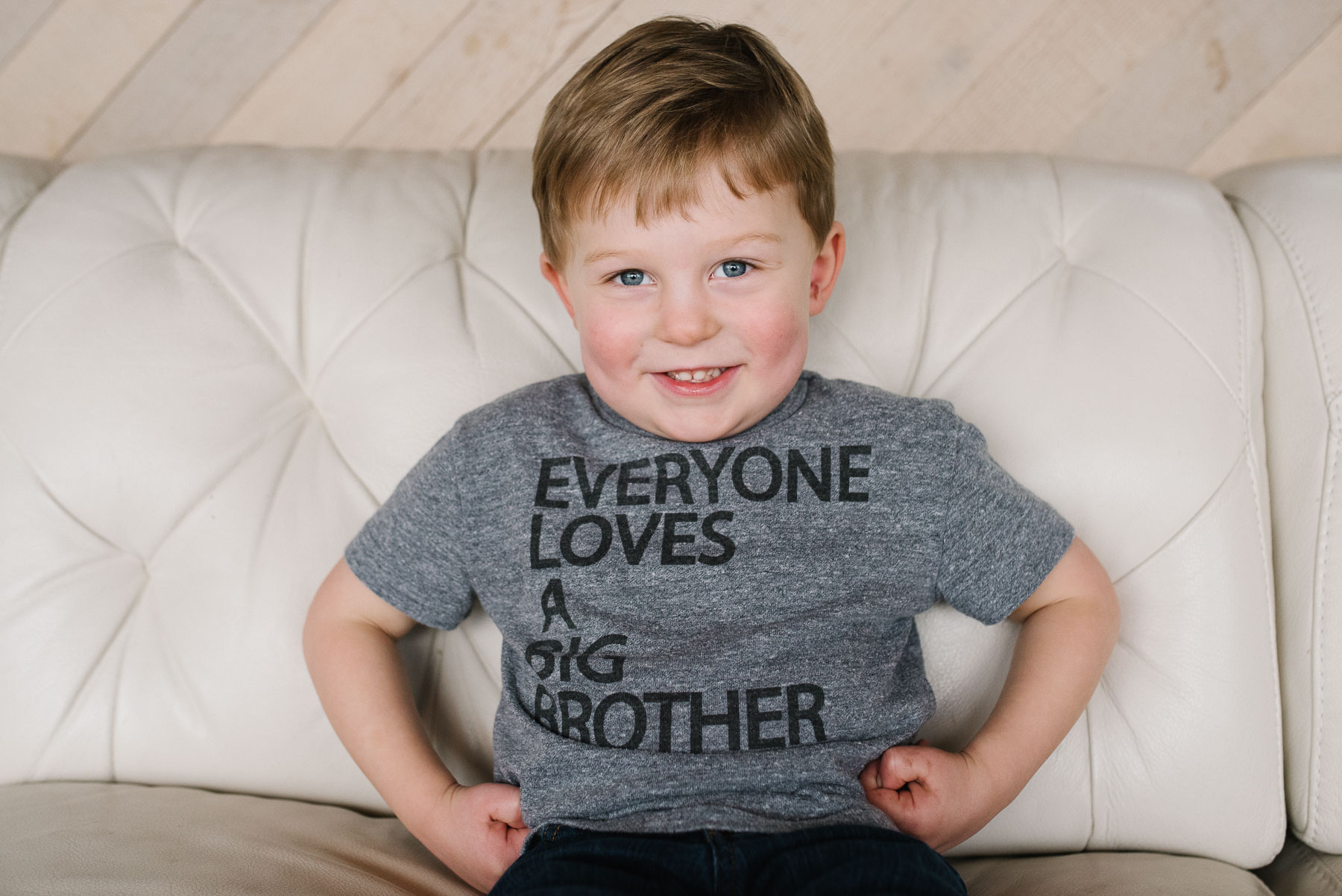 Mom and dad said he was doing an amazing job adjusting to sharing the spotlight, and I must say, they did a really good job of tag-teaming and still making him feel important.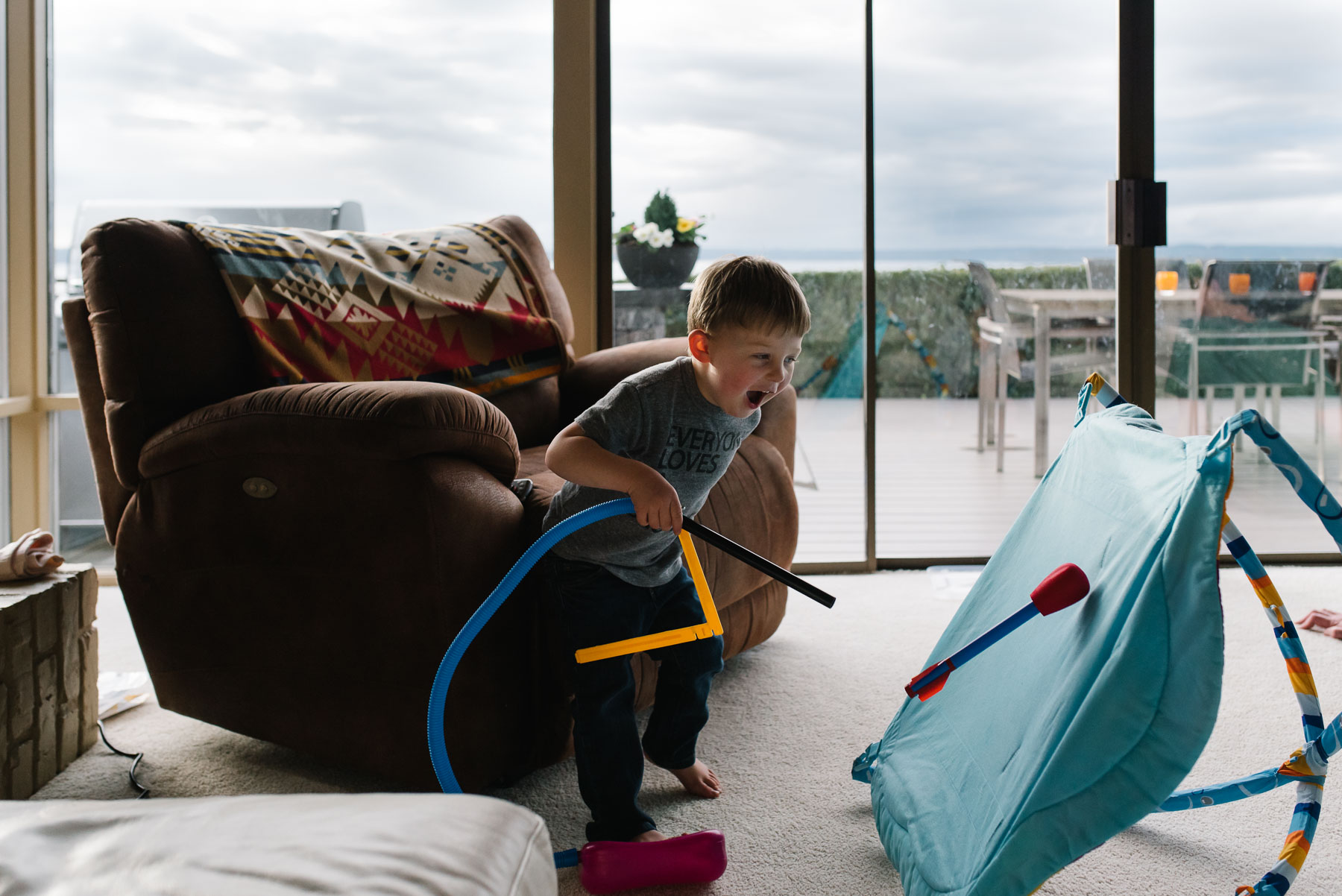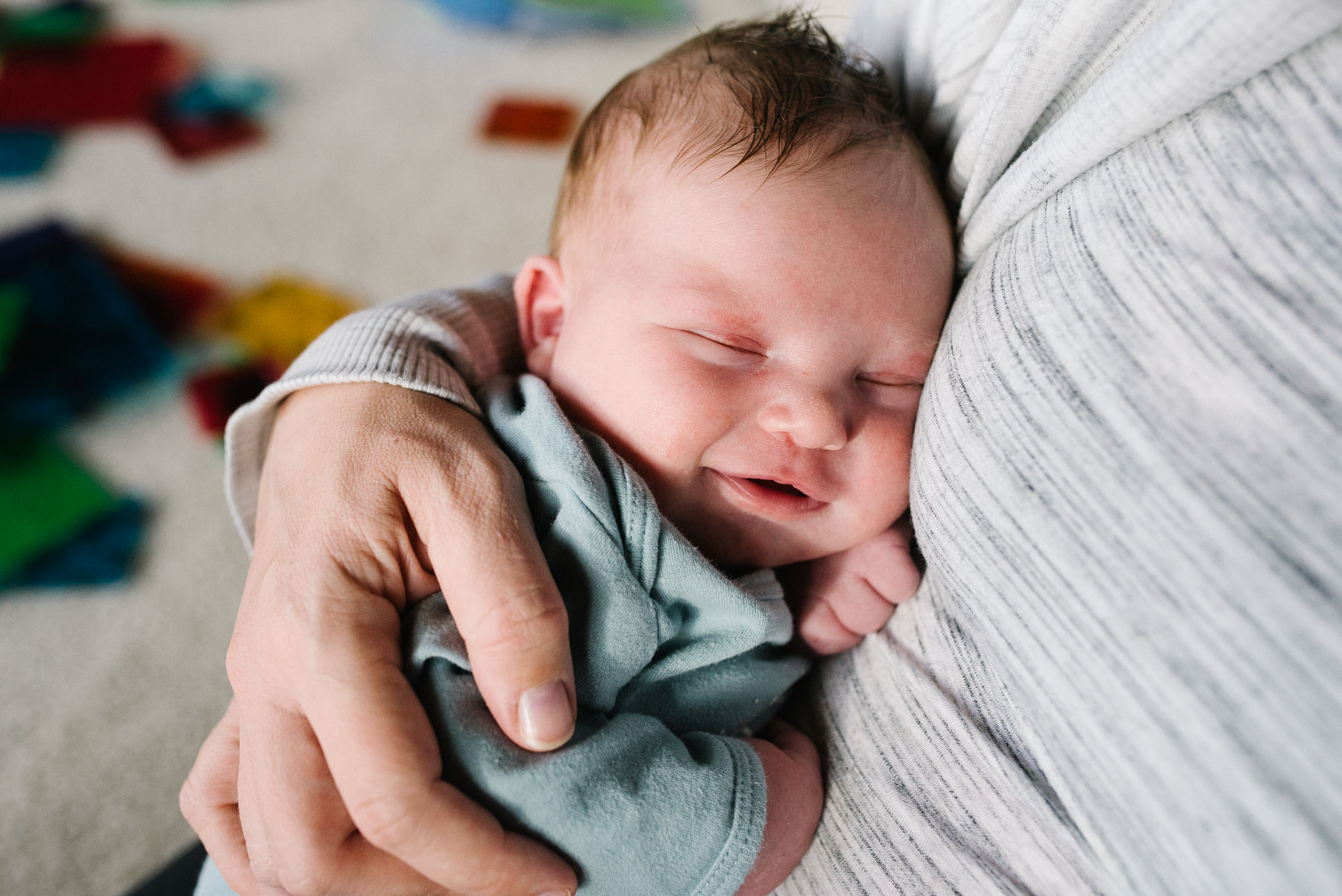 This little guy made the cutest reflex smiles during his sleep! He didn't seem to mind all the chaos around him, with his older toddler brother playing with lots of toys.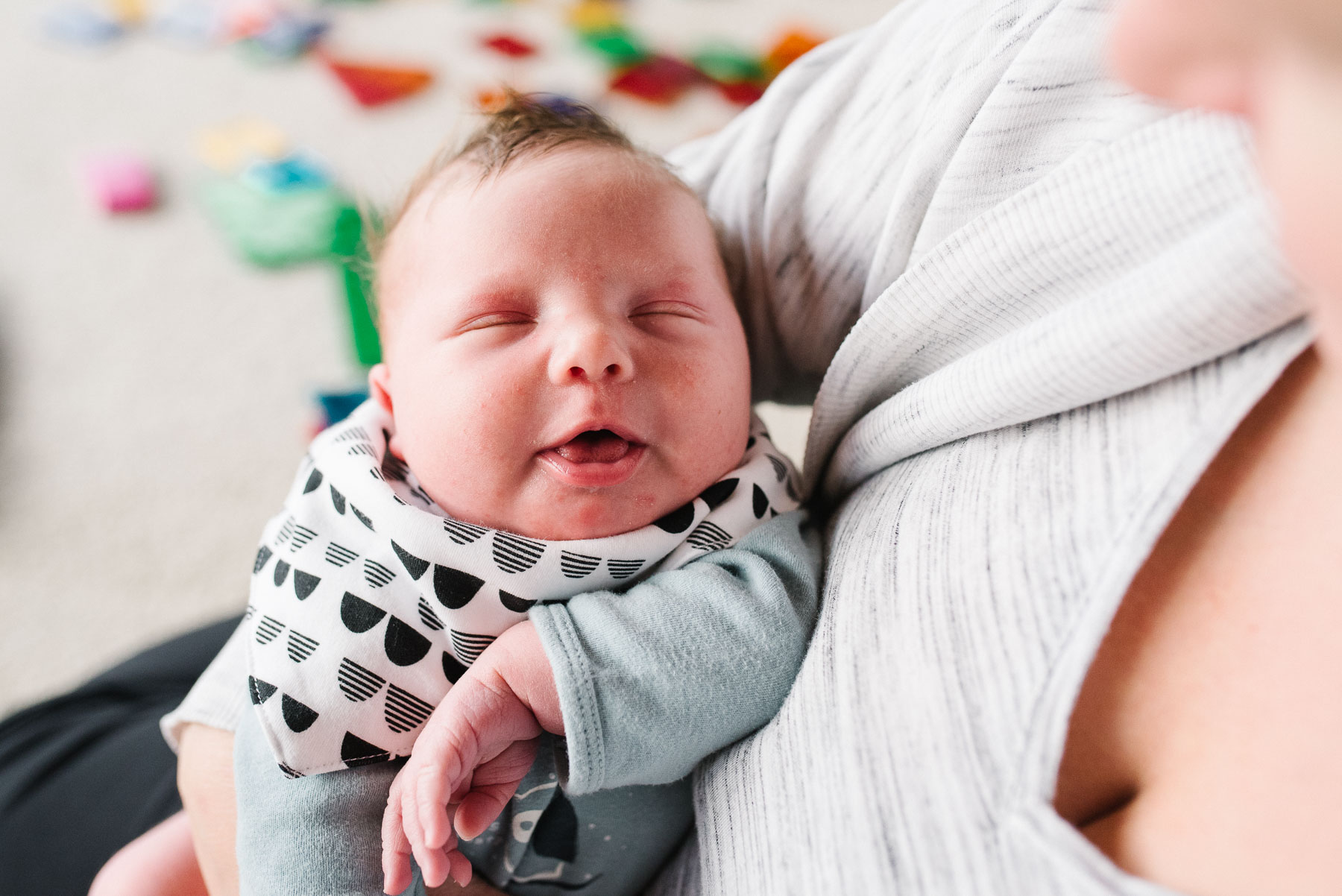 And he was quite alert for part of our session, giving us the cutest, most curious expressions!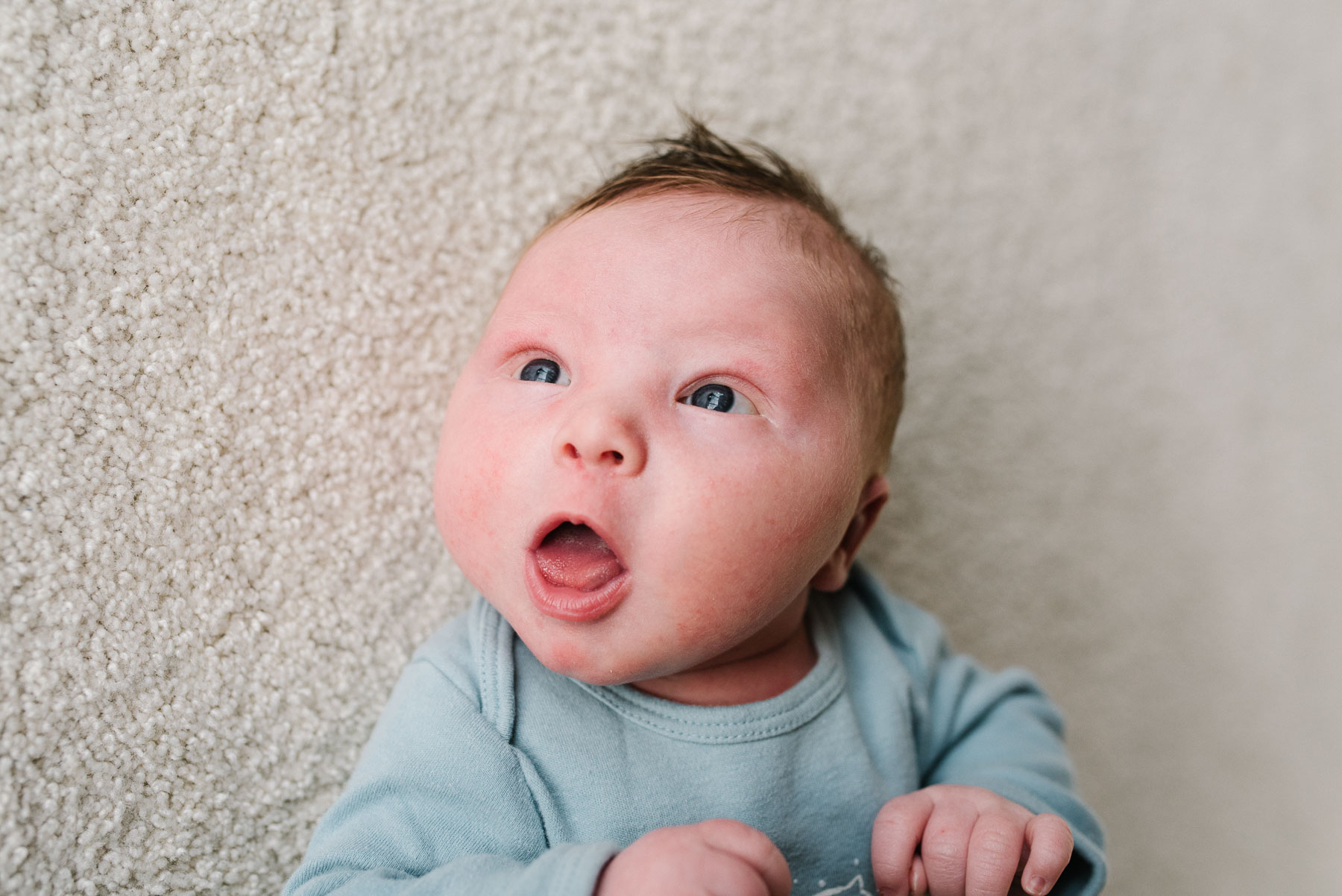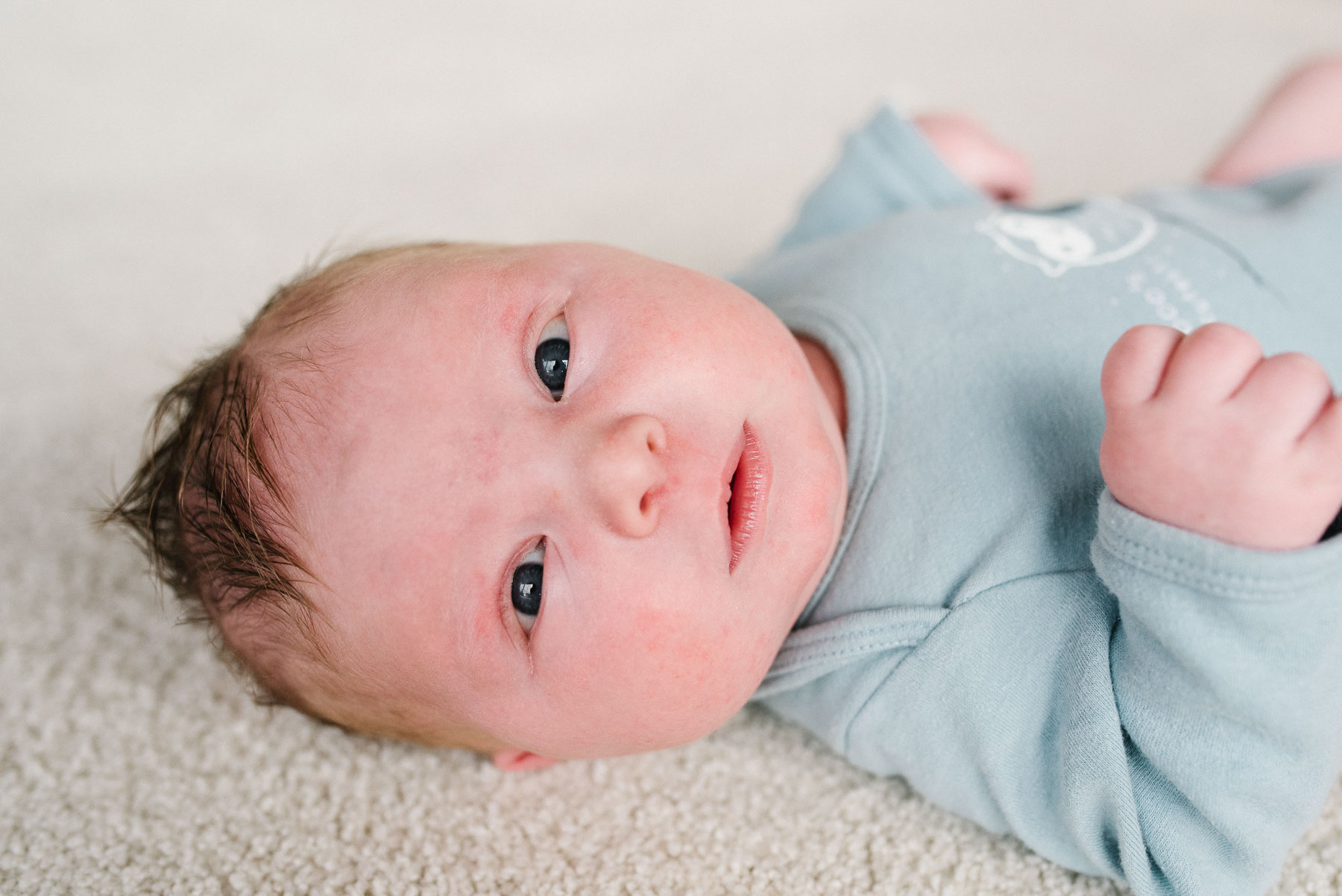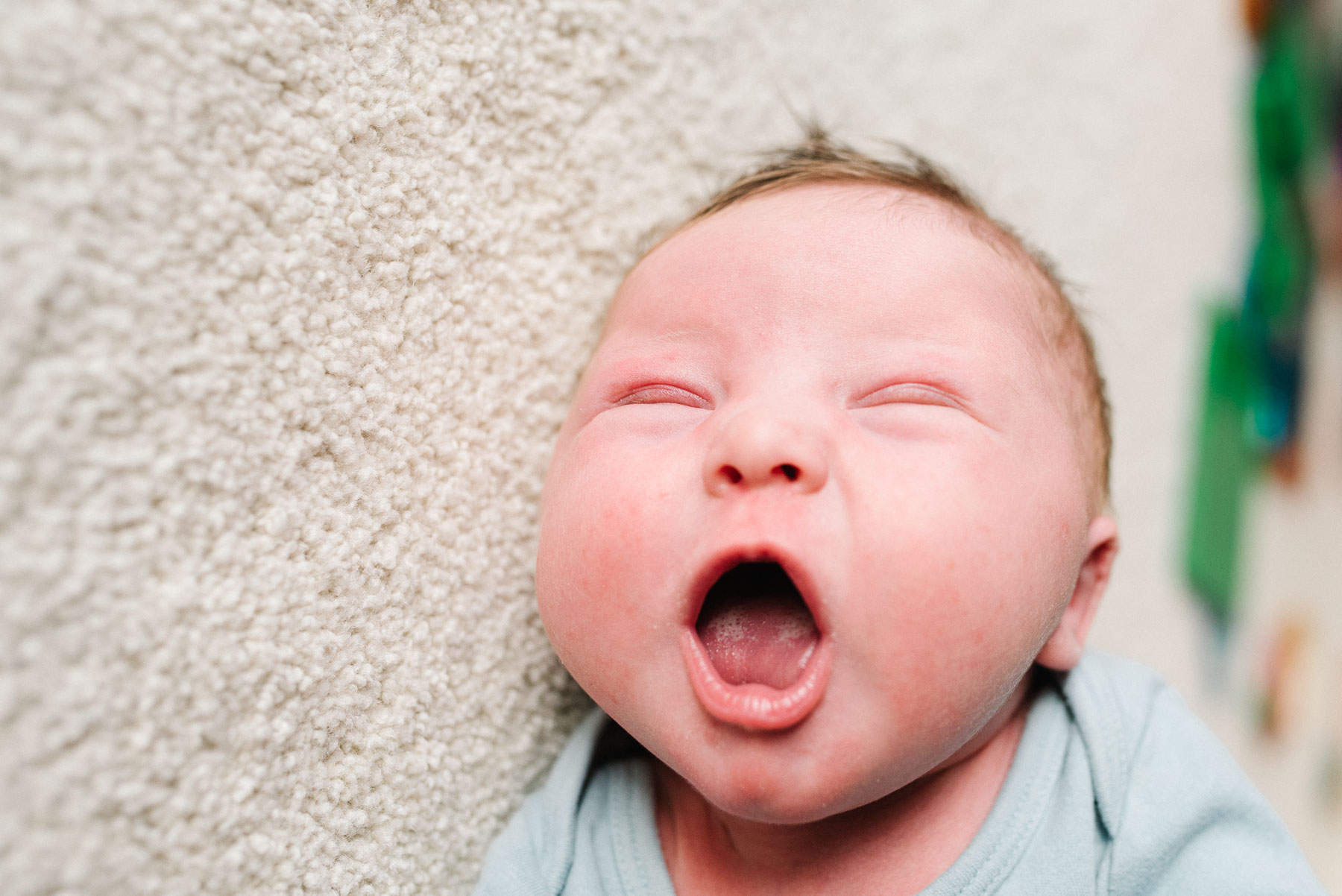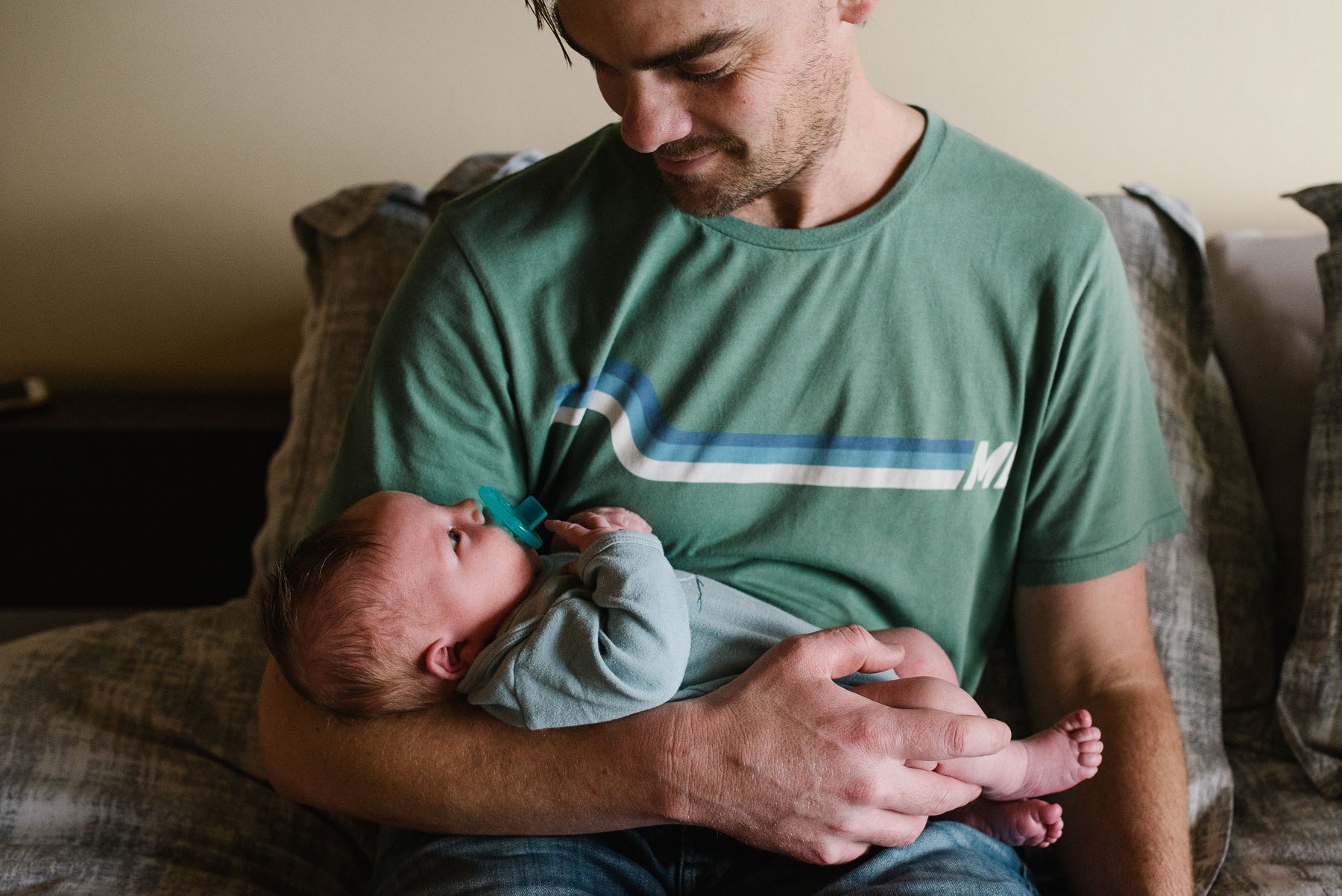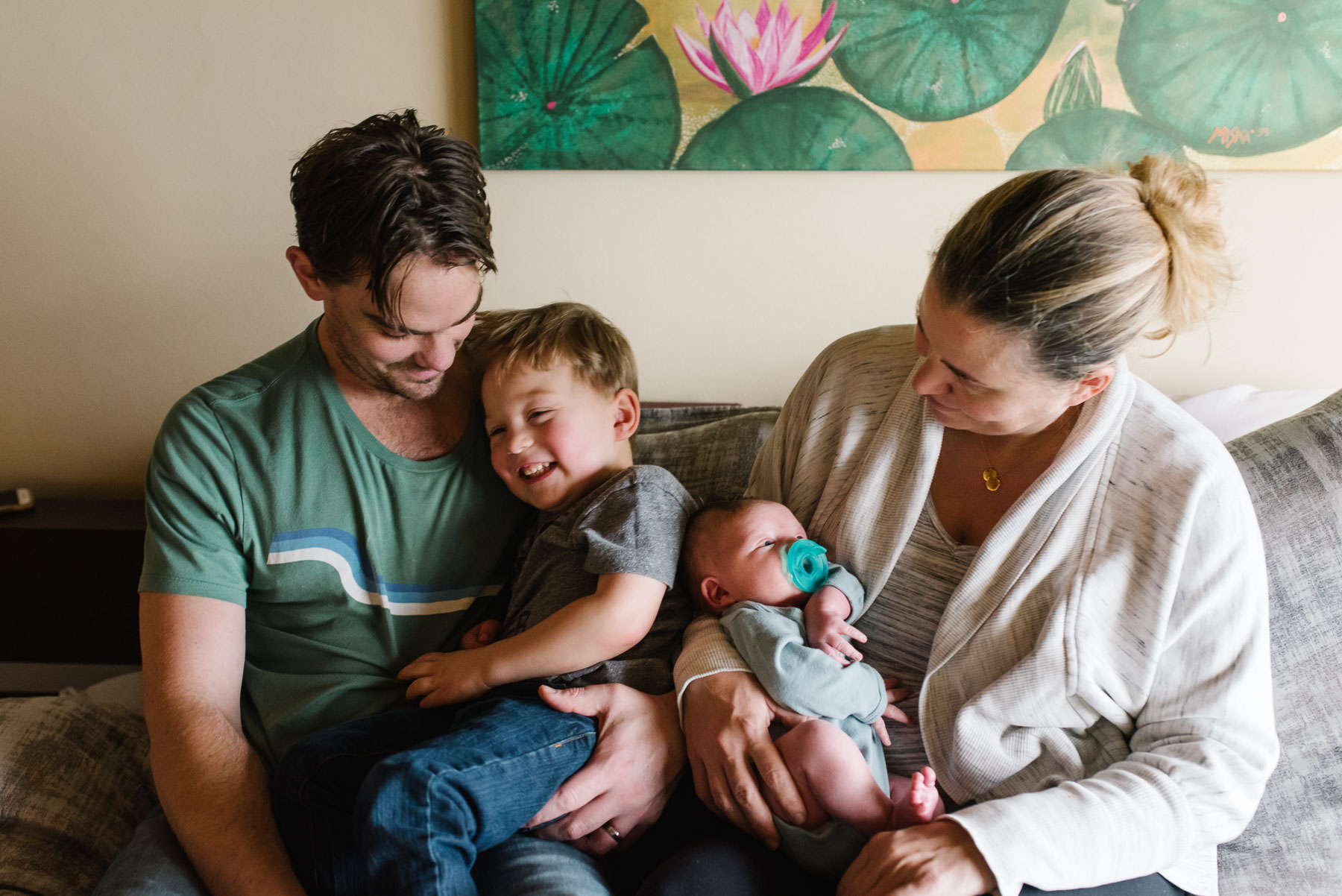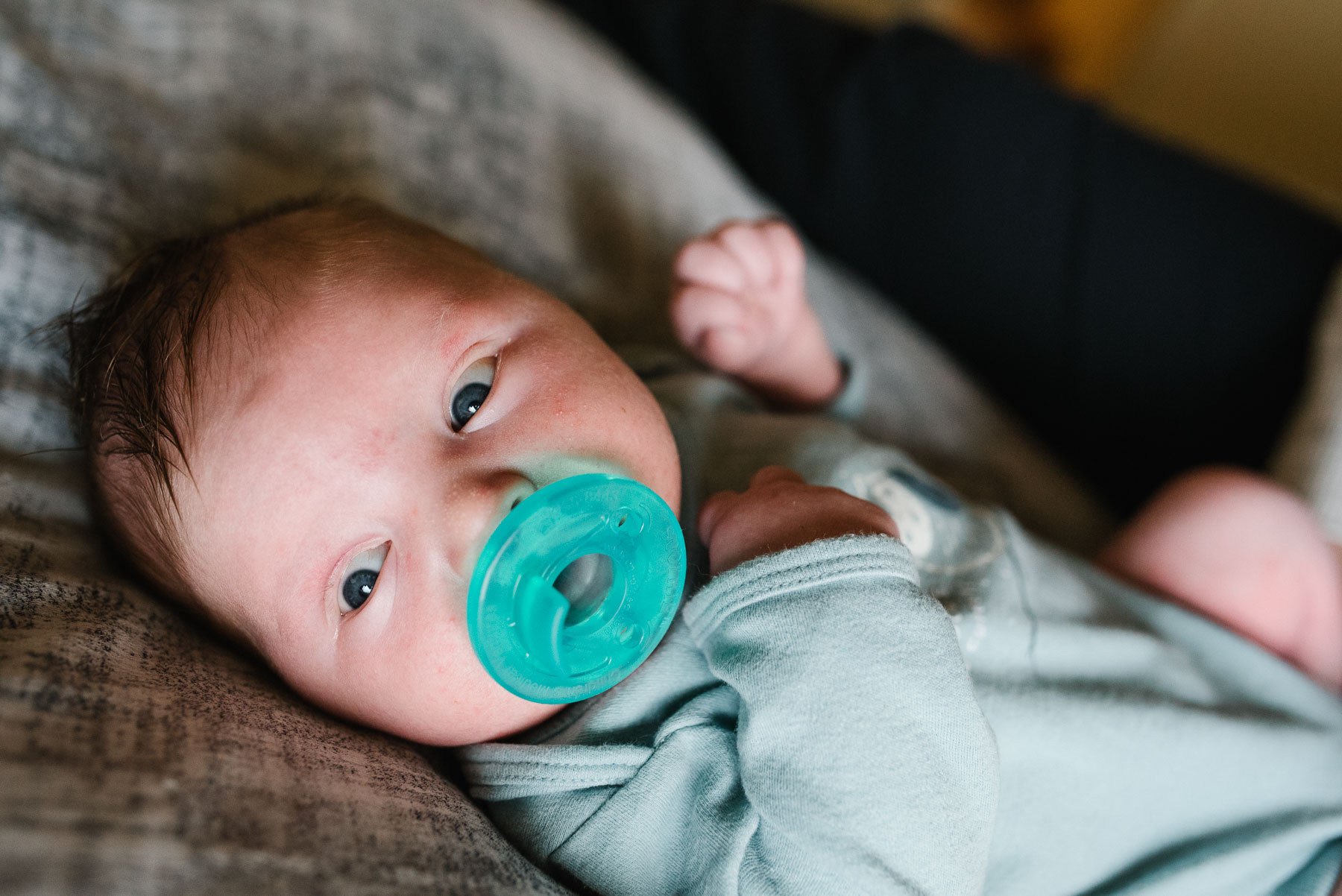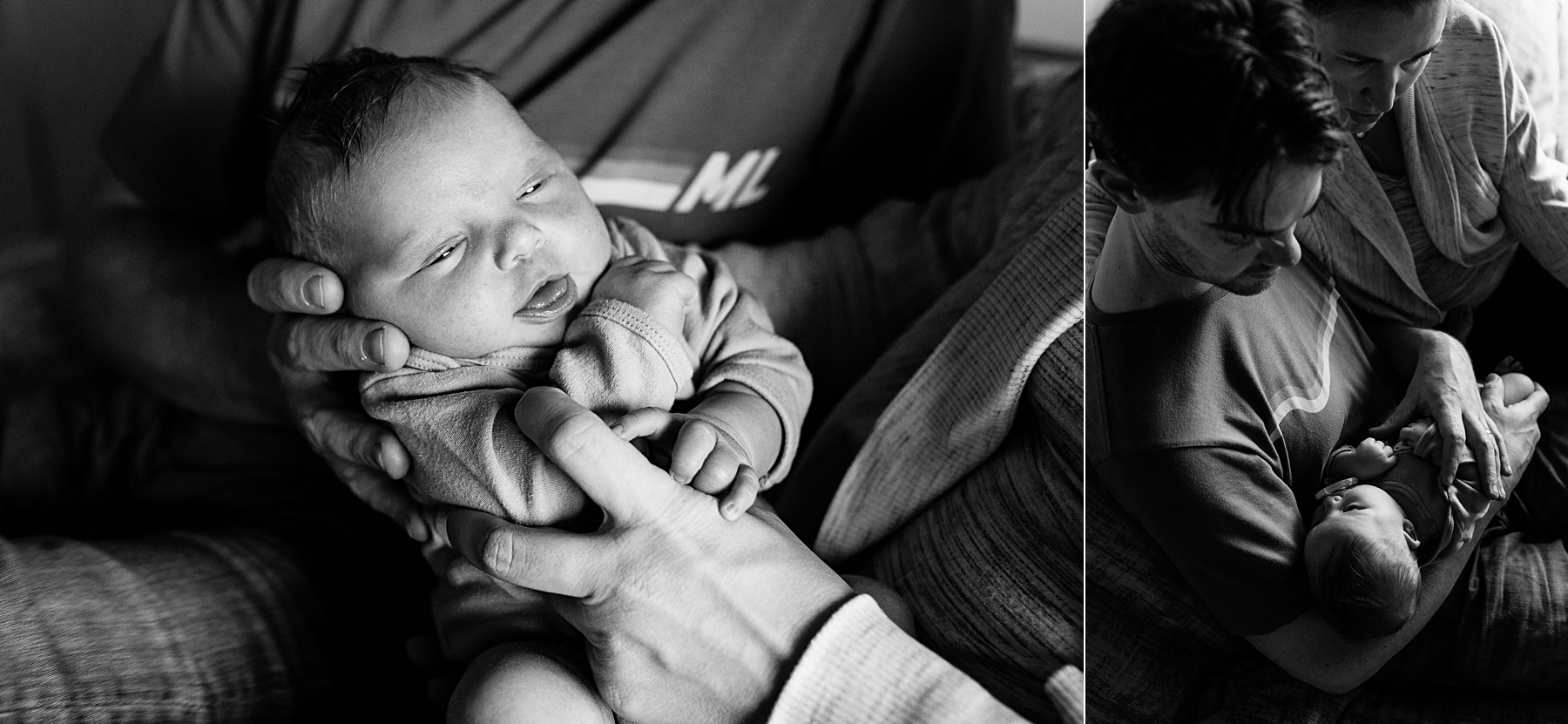 This is one of the newborn photo sessions I did last year, and I am finally getting around to sharing the images as part of my backlog of sessions that I'm now sharing. I've since photographed this little dude two more times; once for a six-month milestone session (the cutest!!!!) and also for family photos last fall. I will eventually get around to sharing those photos too, but it may take me a while. I'm so so grateful for clients who return over and over for photos. It is such a joy for me to watch their families grow, and to watch these kiddos get bigger. In case you're keeping track, I'm going to try to alternate between sharing older sessions with newer sessions, because I am so far behind with sharing, that it will just totally demoralize me if I continue in chronological order. So I may share this family session next, and then I'll go back to mom's maternity session….at some point! Stay tuned and thanks for being here!
And finally, I also made a fusion film as a part of this session, and you can check it out here:
---
---
You might also like
---