It's such a compliment when a fellow photographer hires me to photograph their family. Jenny and I met through the organization Soulumination, for which we are both volunteer photographers. Jenny hired me to create some maternity photos, and then after baby arrived for his newborn session. We met at their new home in south Seattle, and spent a relaxing afternoon documenting life before the addition of their first baby.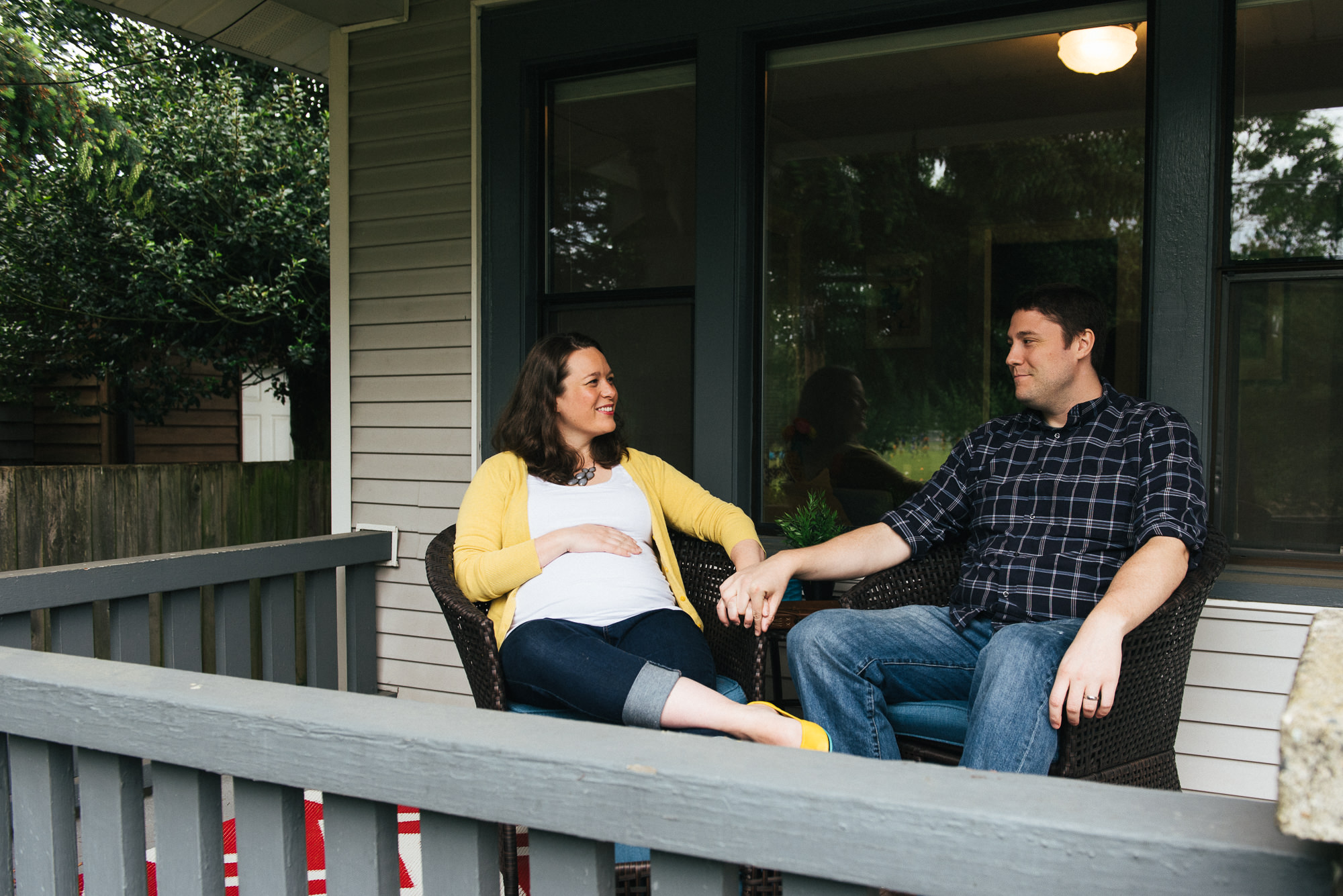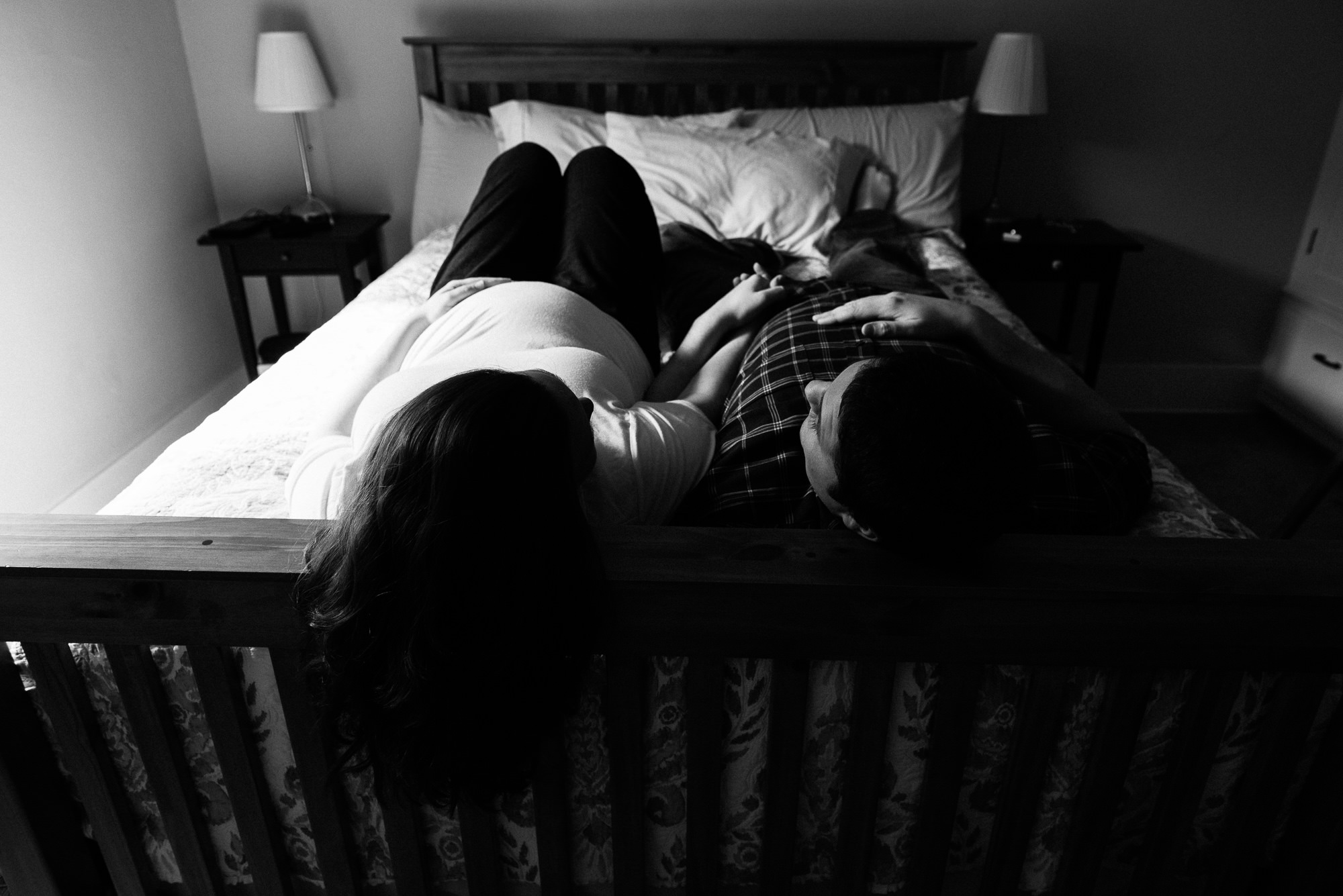 Jenny had the nursery almost complete to welcome their baby boy. I love the bright blue paint they chose, along with a collection of classic books.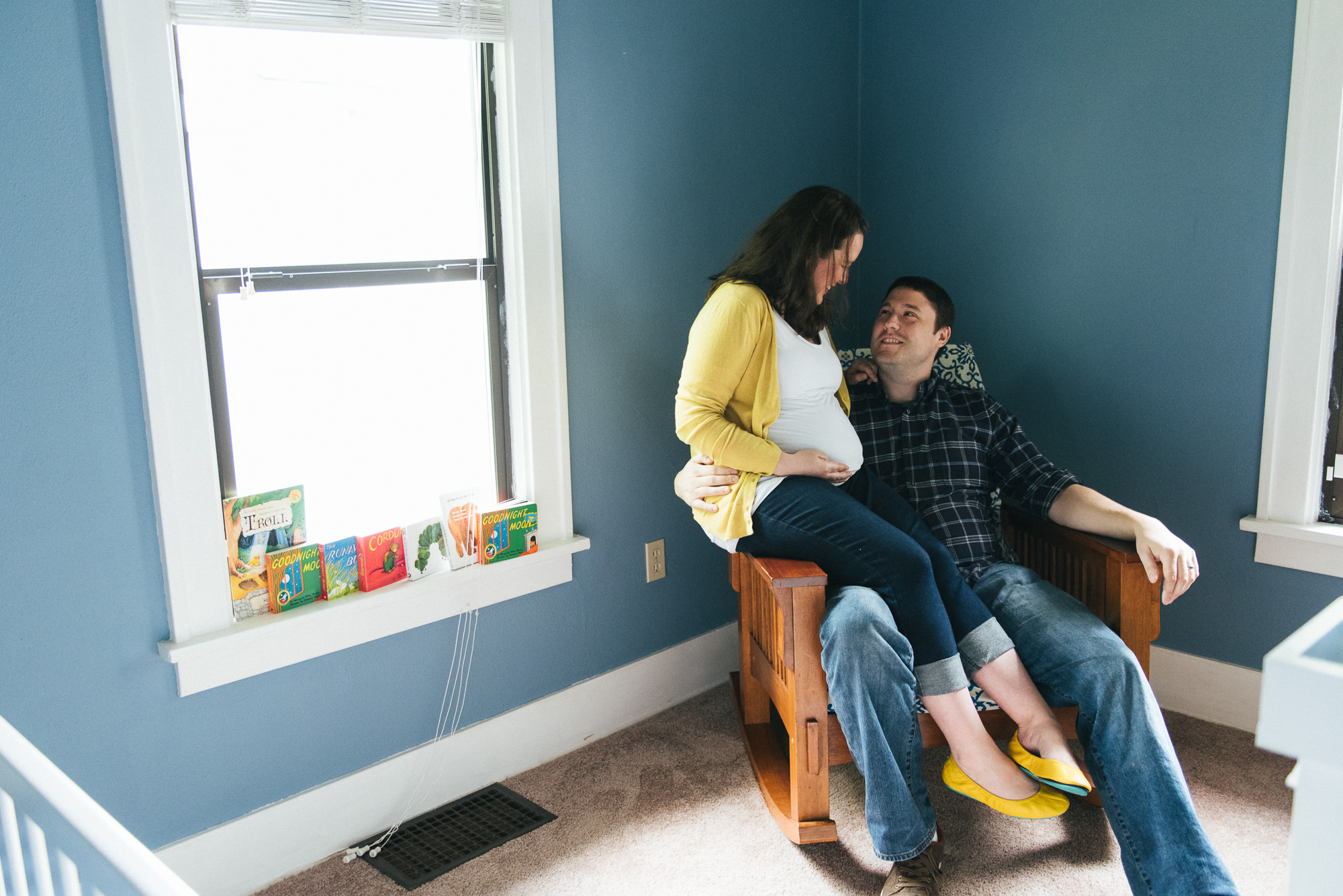 The weather was really crazy that day, with clouds coming and going, and sunshine, then showers. We found some dramatic light right in their backyard near their abundant pear tree.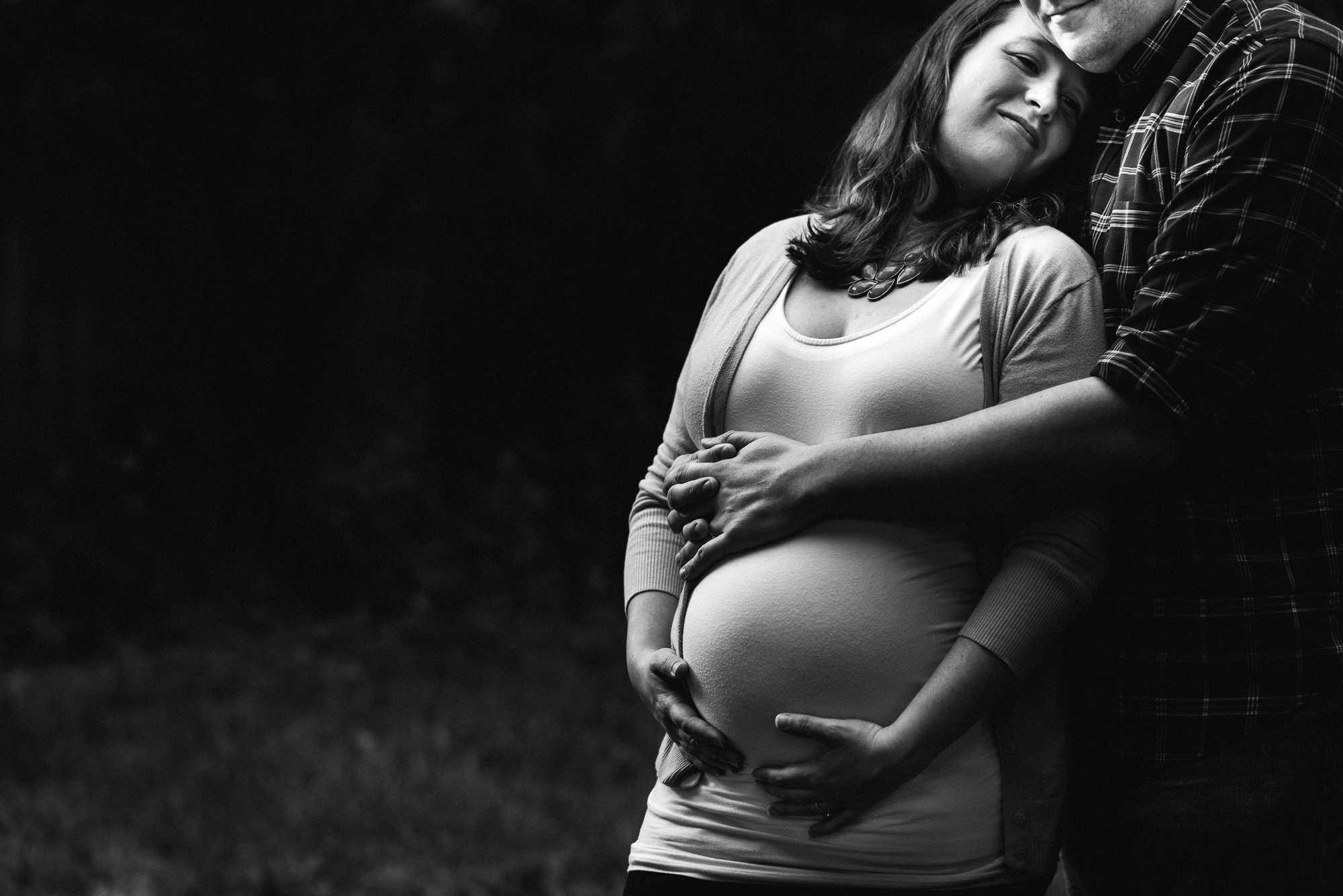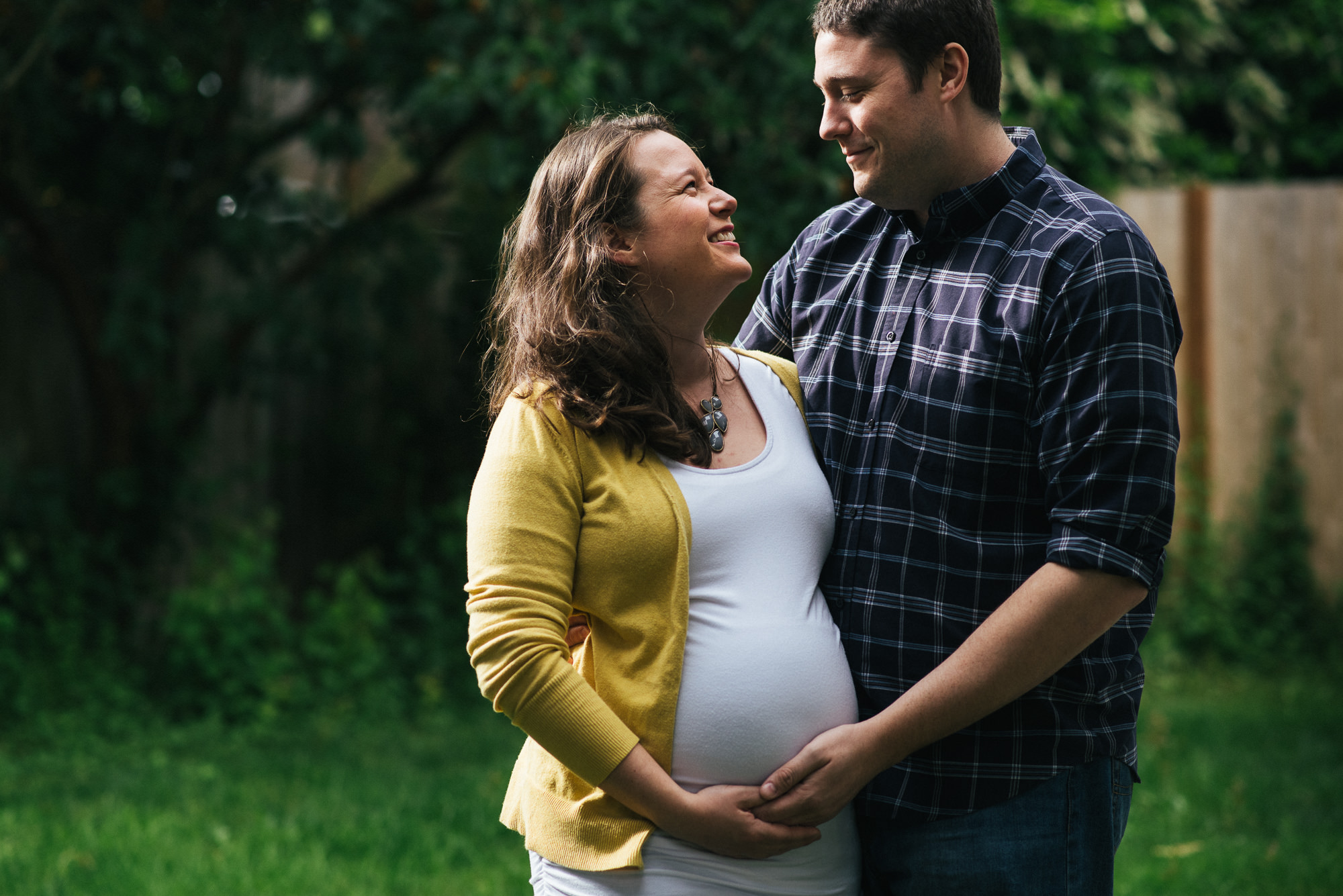 And of course we included their first "baby" into the session! The love for dogs is real! I remember when I was pregnant with our first baby, and worrying endlessly about how our dog Shadow would adapt to having a baby in the house. I made my sister promise that if Shadow didn't do well with the baby, that she would adopt the baby! Hahahahaha. Thankfully Shadow did fine with all of our children, and is now totally relegated to the lowest family member on the totem pole. I know from my return visit to photograph Jenny's baby, that their pup also gracefully transitioned in his role!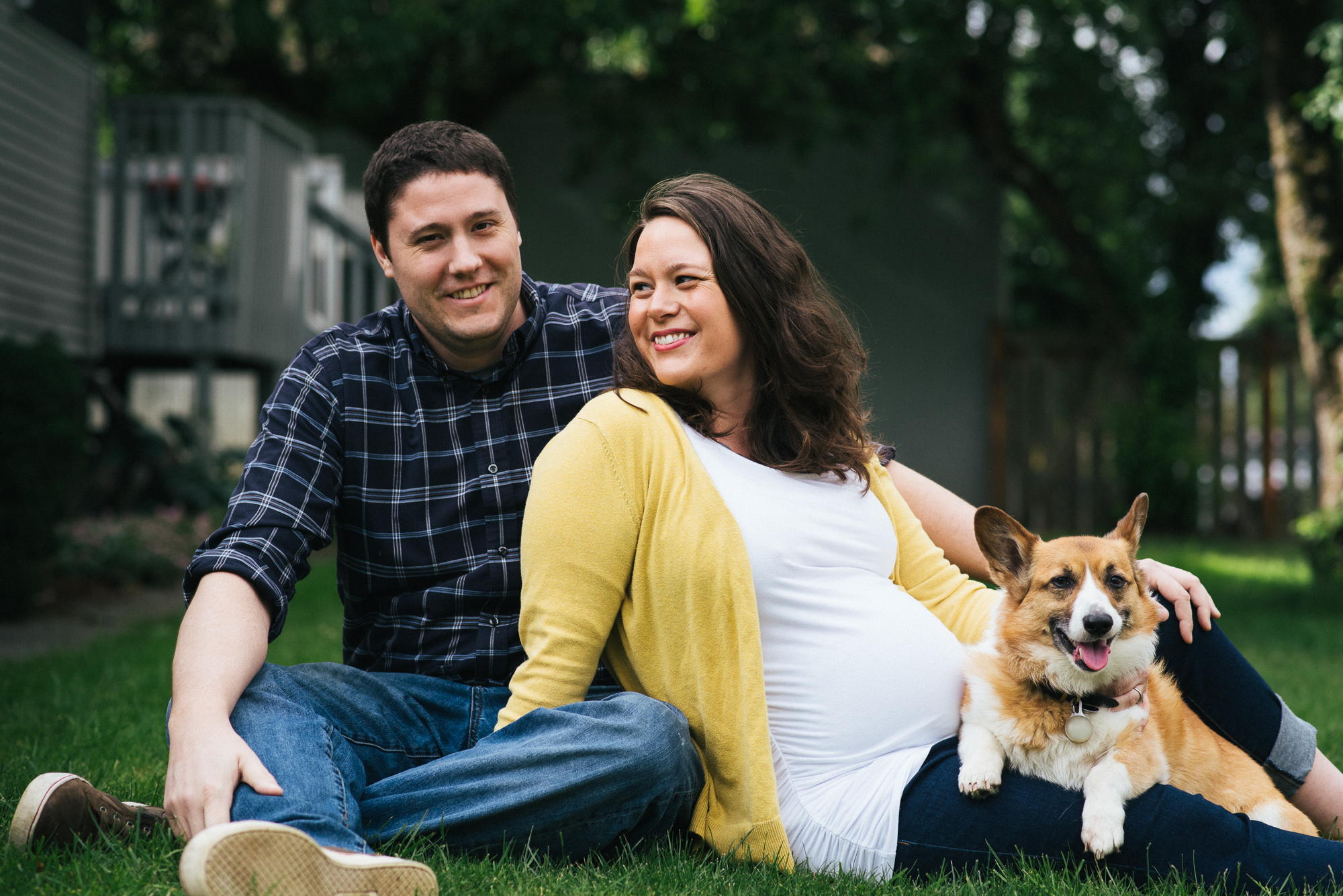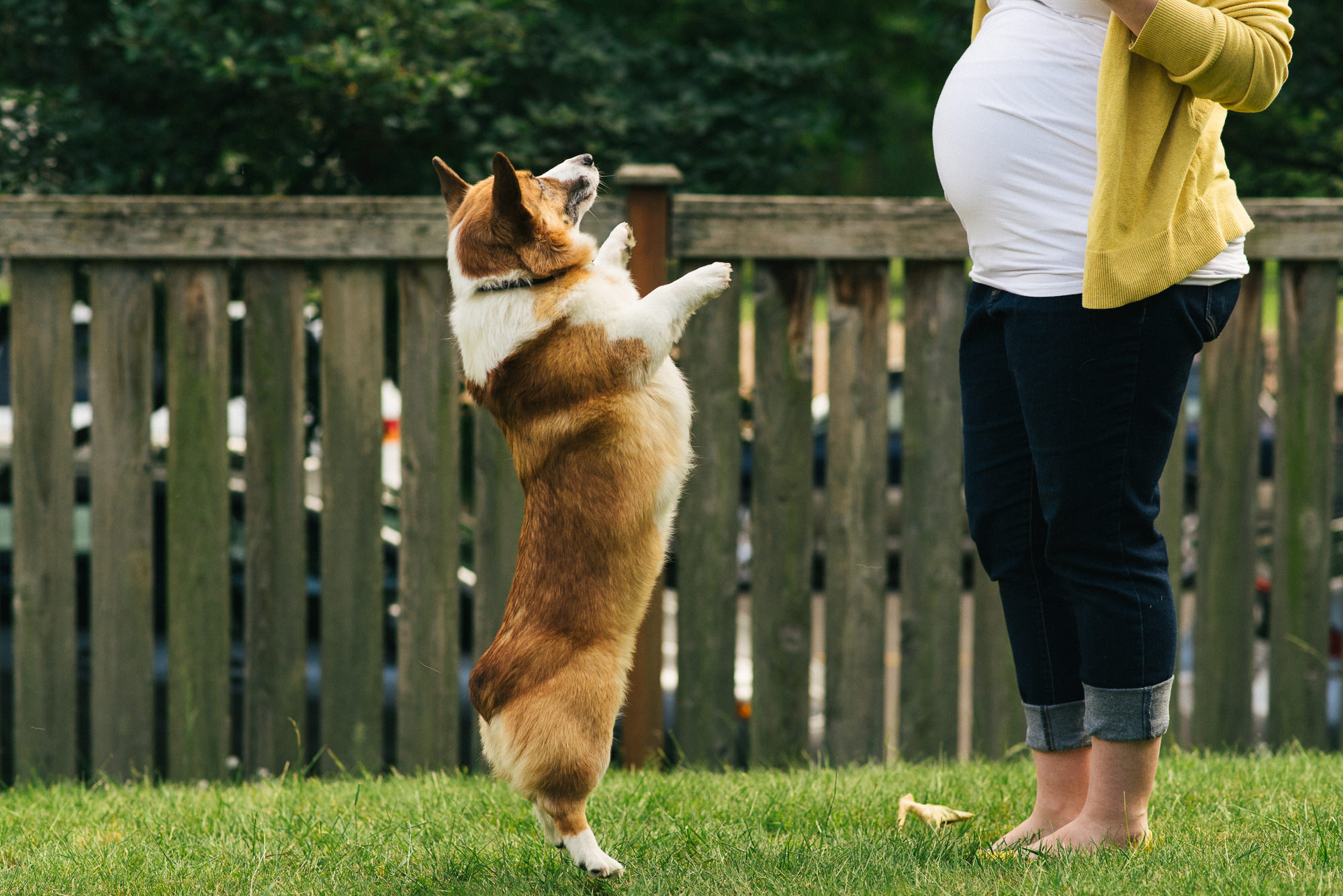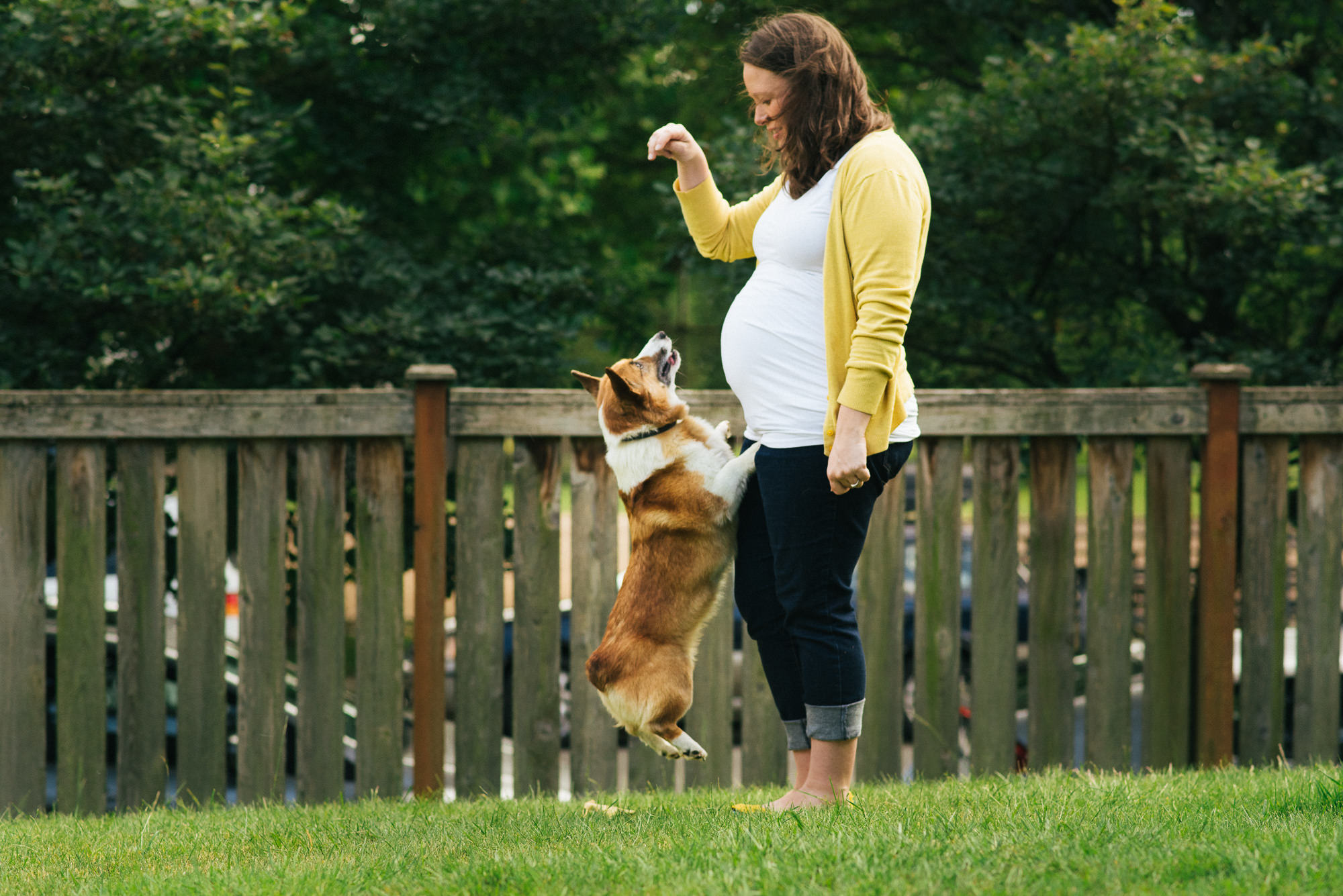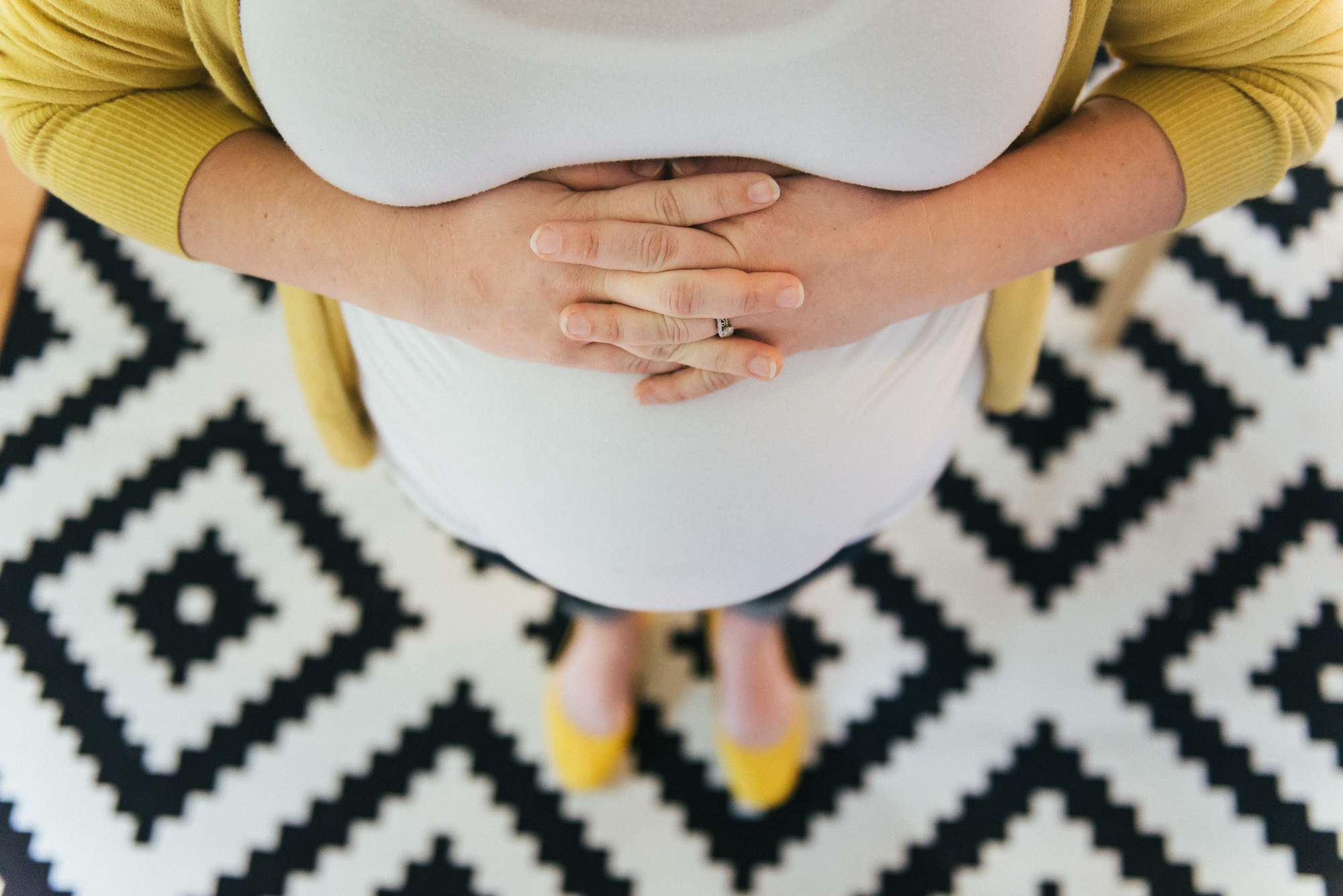 Sometimes maternity photos are just about capturing that bump. It is such an amazing thing that women's bodies do when growing a new life, that you really need to celebrate that and document the bump in photos. I love this happy photo of Jenny's bump that we created, with the sunshiny pop of yellow. It turns out this photo became the inspiration for a before & after series that we completed at her newborn session once baby was out! One thing I regret from my twin pregnancy is not taking many photos of my (gigantic) belly. I was just feeling blah, too whale-like, too exhausted, and also nervous about the outcome of the pregnancy, so I never hired anyone to take maternity photos. 🙁 I'm so glad Jenny didn't make the same mistake that I did.
---
Carrie Yuan is a documentary family photographer in Seattle, Washington, specializing in documentary family photography sessions that honestly tell the story of your family's here and now. Carrie's passion is to document the full-of-love journey that is parenthood and childhood (with a sprinkling of humor), in all its chaos & beauty. Carrie lives in Seattle with her family: a husband who turns out to be quite a task-master when it comes to homework, a seven year old who is thrilled to start a Junior Olympics program for gymnastics, four year old boy/girl twins who are learning math (!!!), and a lab-ridgeback canine who has resorted to stealing Theo chocolate out of my work bag. Not okay!!!
Carrie is currently booking family documentary photo (and/or FILM…as in video) sessions (that do NOT require the purchase of new outfits, or cleaning your house), in-home newborn sessions in the Greater Seattle area, and hospital newborn sessions in Seattle hospitals.
---
---
You might also like
---