I'm finally getting around to blogging this sweet family's session. We actually started at the Arboretum and ended at their home, but I'm showing you the stuff at home first, since I really love being able to capture a family in their home environment doing the things they love with the people they love. Even the most mundane, everyday things that we do with our kids a million times, like reading books, will take on special meaning years down the road when the books change and they're reading to themselves.
This family lives in THE coolest urban condo that's been completely remodeled, and their little girl has a bedroom made of dreams. The windows are these really cool, ornate shapes with antique stained glass. It felt like being inside of a castle. And then there's Gus, their super mellow doggie, who didn't even flinch when baby girl took a tumble right over his back! I felt so privileged that they let me in to capture a bit of their everyday together.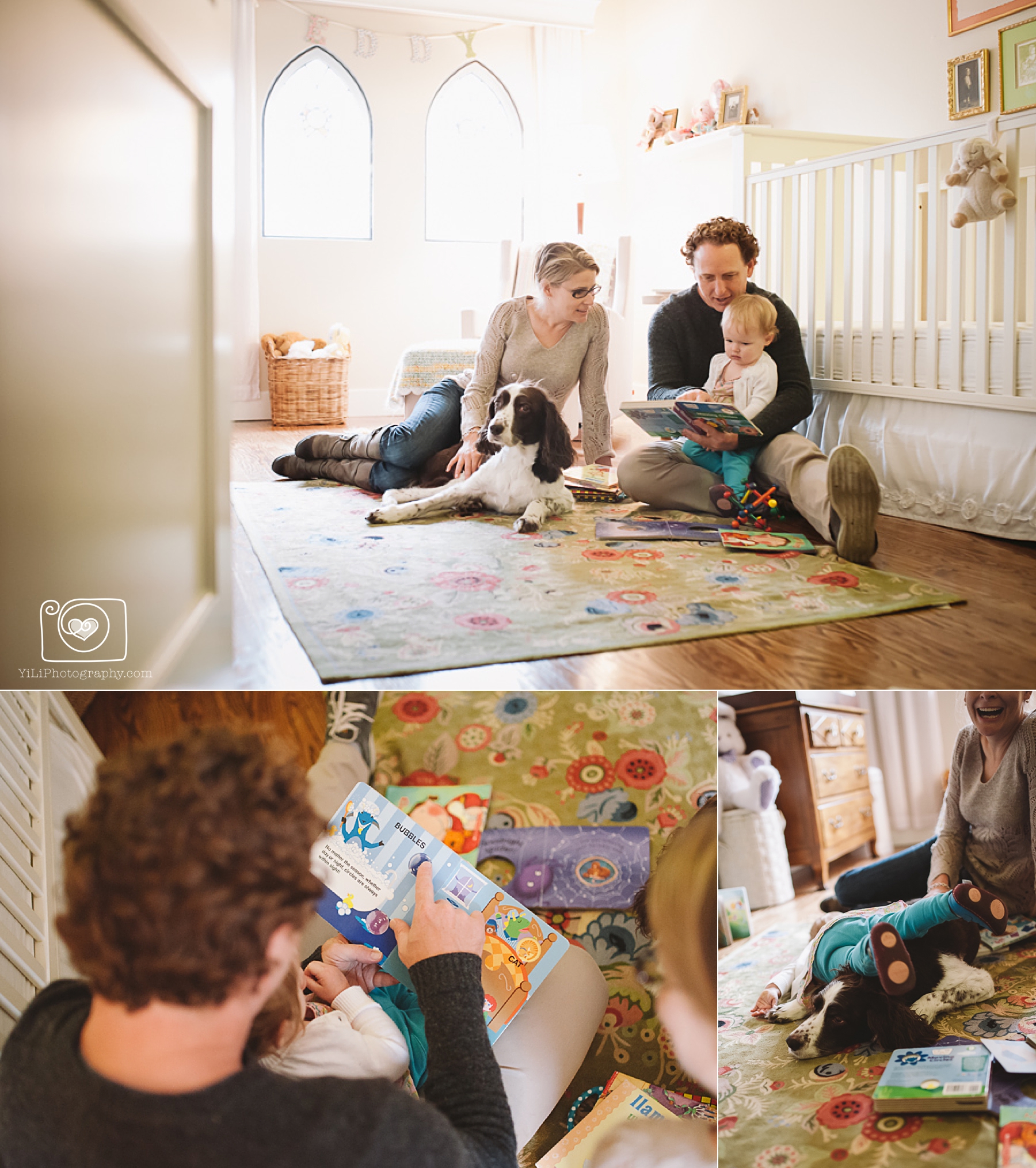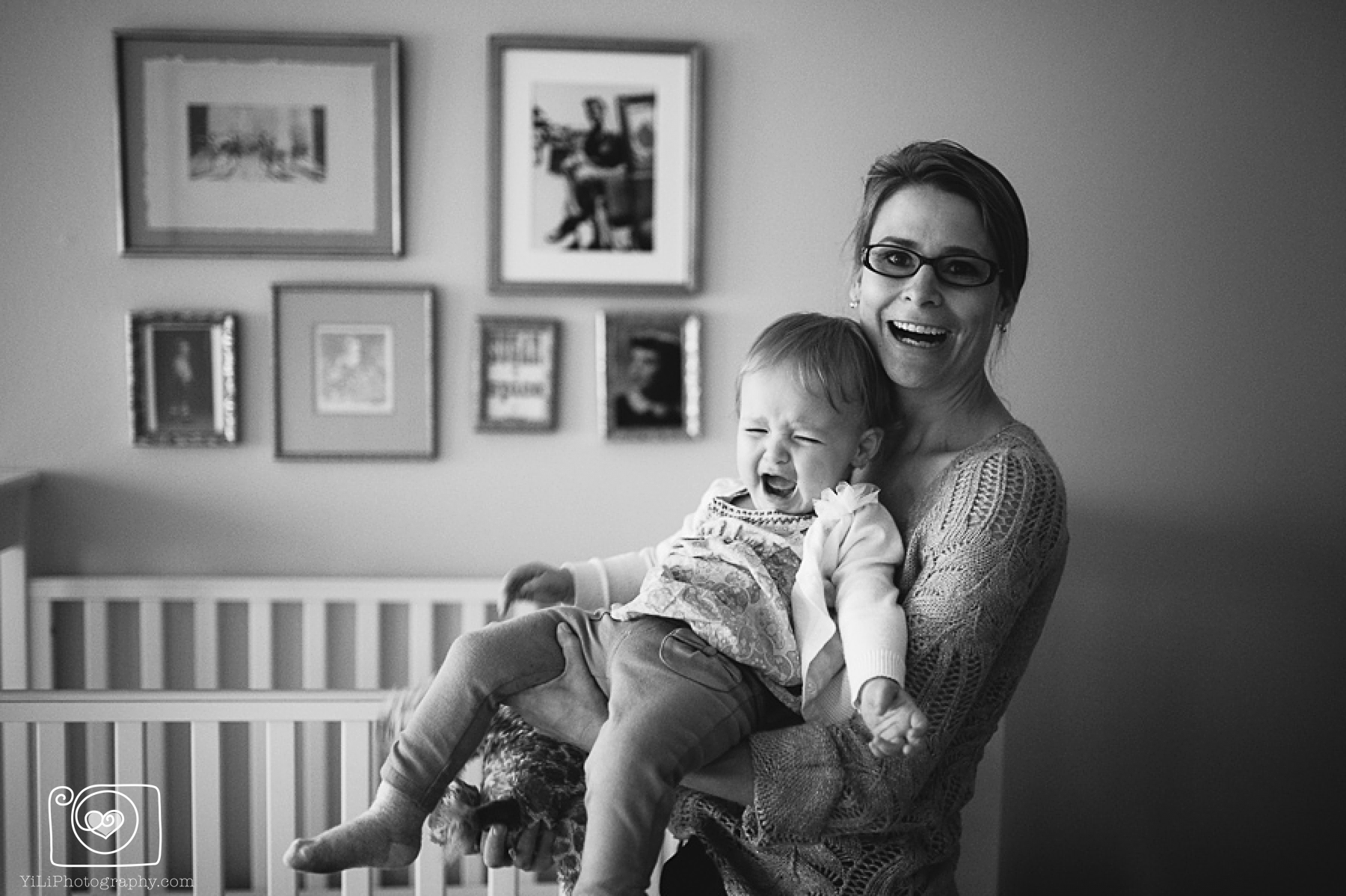 And yes, tears are part of the everyday! I believe that capturing a bit of this reality is an important part in documenting childhood and the parenting experience. And we can all relate! Mom has a great sense of humor and handles parenting with such grace that I am in awe!
But seriously, baby girl was so joyful for 99% of our time together. She was seriously on the go, as most toddlers her age are. We had fun checking out different parts of the Arboretum, feeding the ducks, and just being silly! It's really neat to watch the joy on baby girl's face as she experiences new things, and then see how her parents light up watching her smile. So very sweet.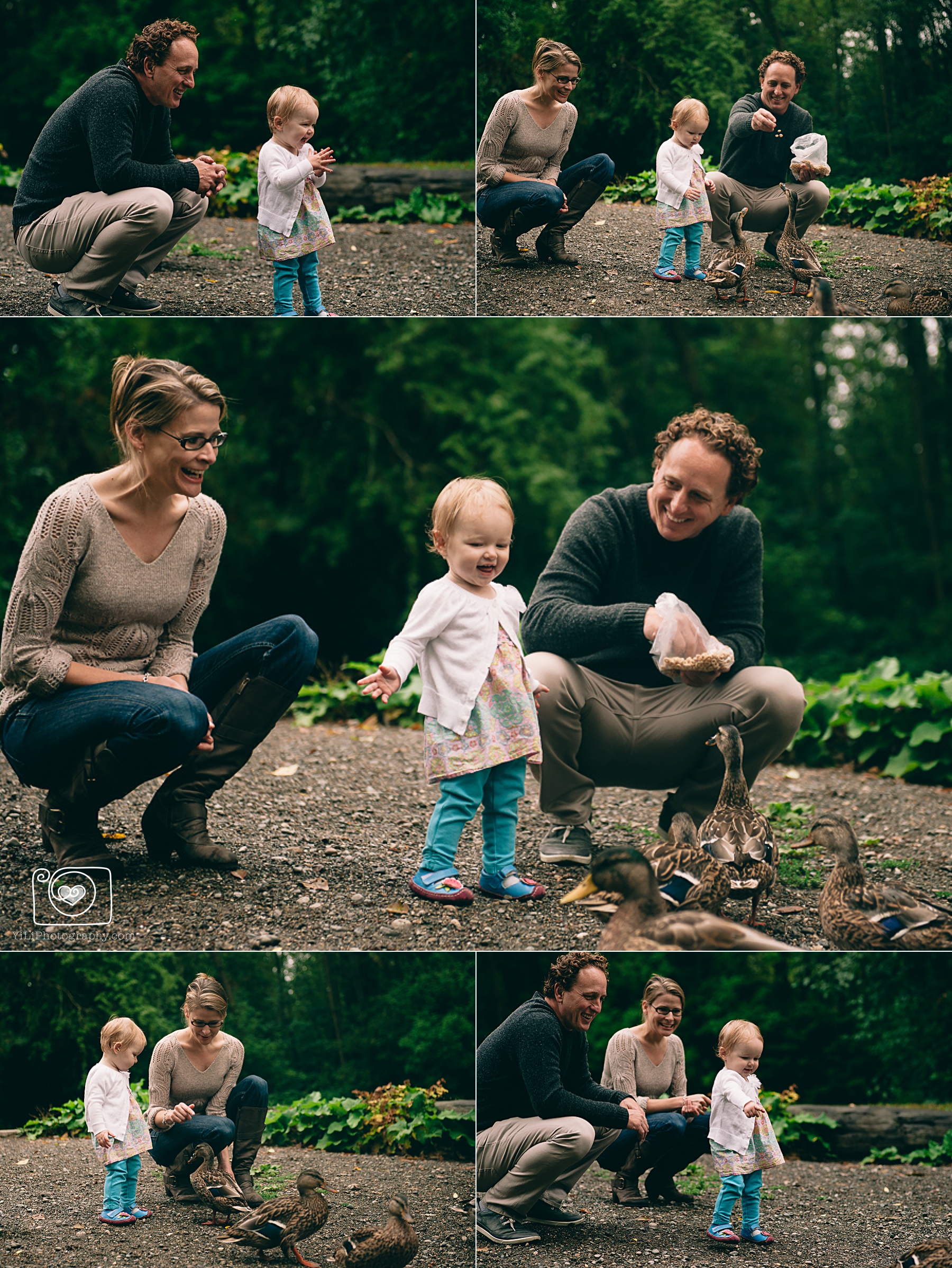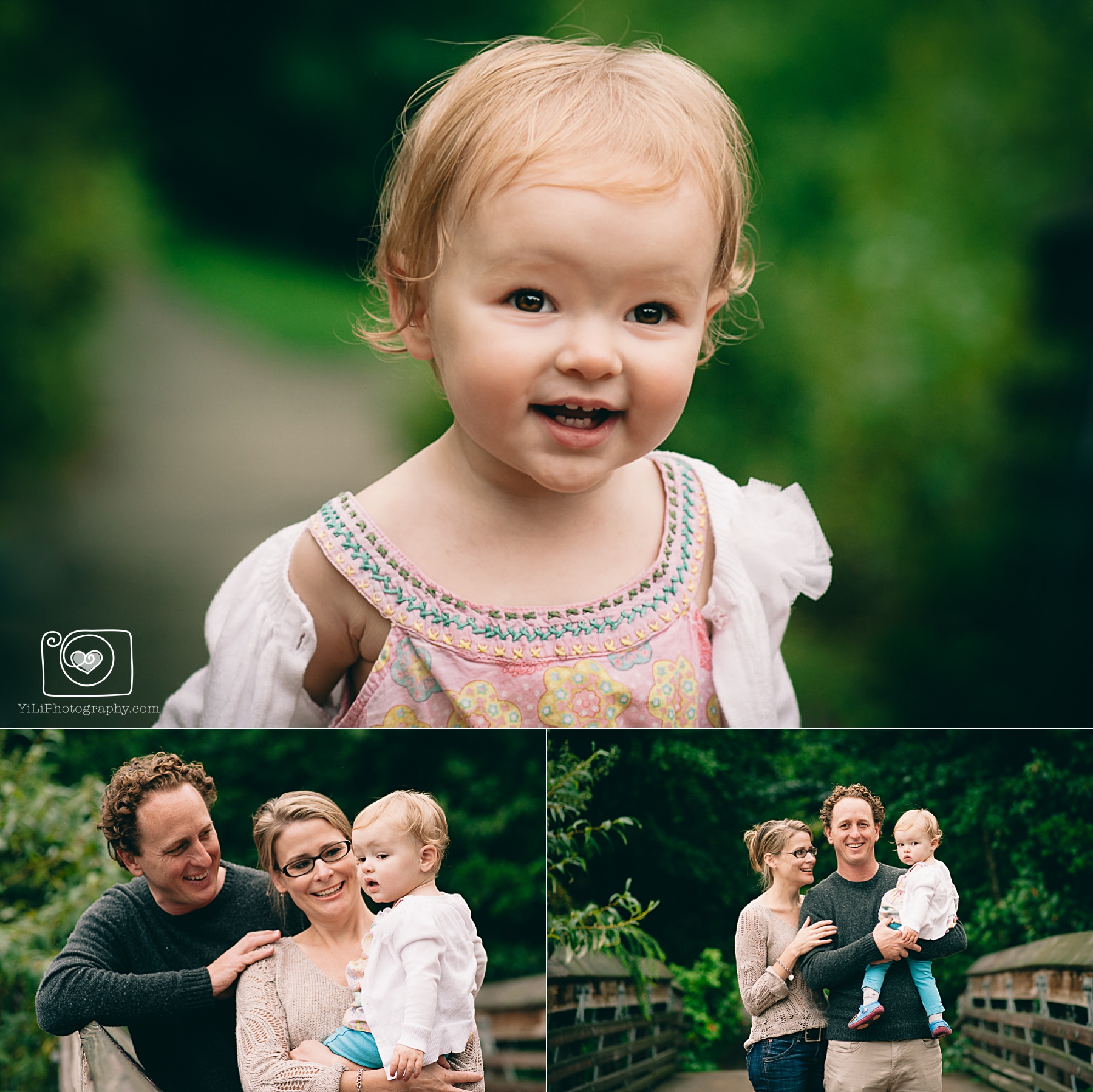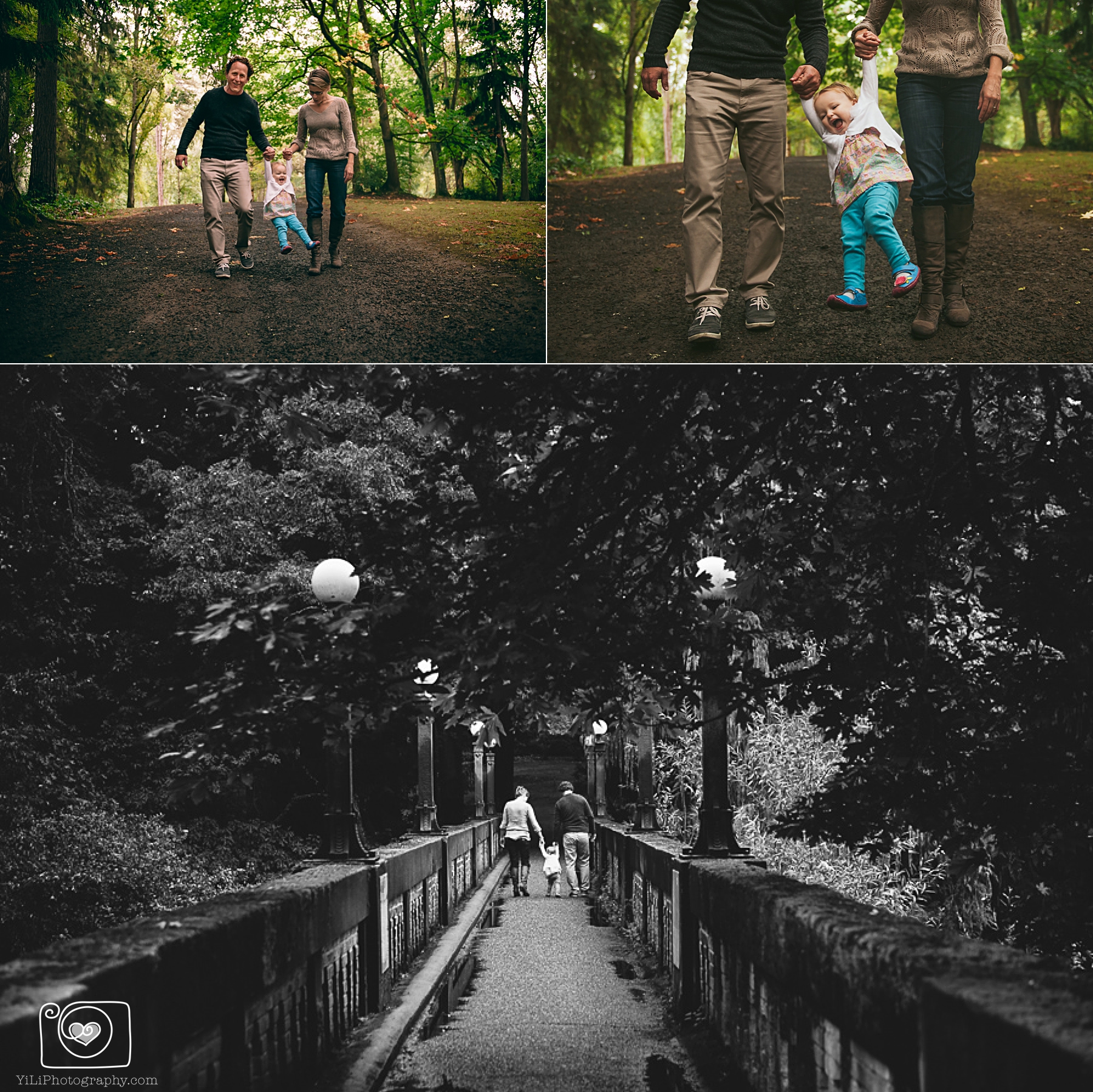 Carrie Yuan is a family photographer in Seattle, Washington, specializing in documentary family photography sessions that honestly tell the story of your family's here and now. Carrie's passion is to document the full-of-love journey that is parenthood and childhood (with a sprinkling of humor), in all its chaos & beauty. Carrie lives in Seattle with her family: a husband is a quiet and constant support, a five year old who is enthralled by writing in cursive, two year old boy/girl twins who are as opposite as night and day, yet share the sweetest of bonds that only twins do, and a lab-ridgeback canine who currently is benefiting from the twins' new game of feeding her treats and sharing their food from the dinner table!
Carrie is currently booking family documentary photo sessions (that do NOT require the purchase of new outfits, or cleaning your house), in-home newborn sessions in the Greater Seattle area, and hospital newborn sessions in Seattle hospitals.
---
---
You might also like
---