I had the pleasure of spending a beautiful Sunday morning with the Markle family in their home earlier in the Fall. I arrived when the kids were still in their pajamas, and mom was busy making a delicious breakfast of cinnamon french toast, bacon, eggs, and don't forget the coffee!
I really love how these sessions capture the beauty — the pudgy baby arms, the snuggly toes, and the cuddly hugs — in your everyday life, and also capture those wonderful details of childhood that are going to be gone as they're replaced by new things in just a few short months or years. Parenthood can feel like such a whirlwind when you're in the middle of it, and it's wonderful to have a visual record of what this time and place really felt like.
This Sunday morning was filled with laughter, some tears, lots of snuggles, playtime, silliness, some of the usual childhood drama, but most of all LOVE. Thanks, guys, for the honor of documenting one of your beautiful, ordinary Sunday mornings. My hope is that these photos will grow more special and valuable to you and your kids as time passes, and take you back to this wonder-filled time in the life of your family!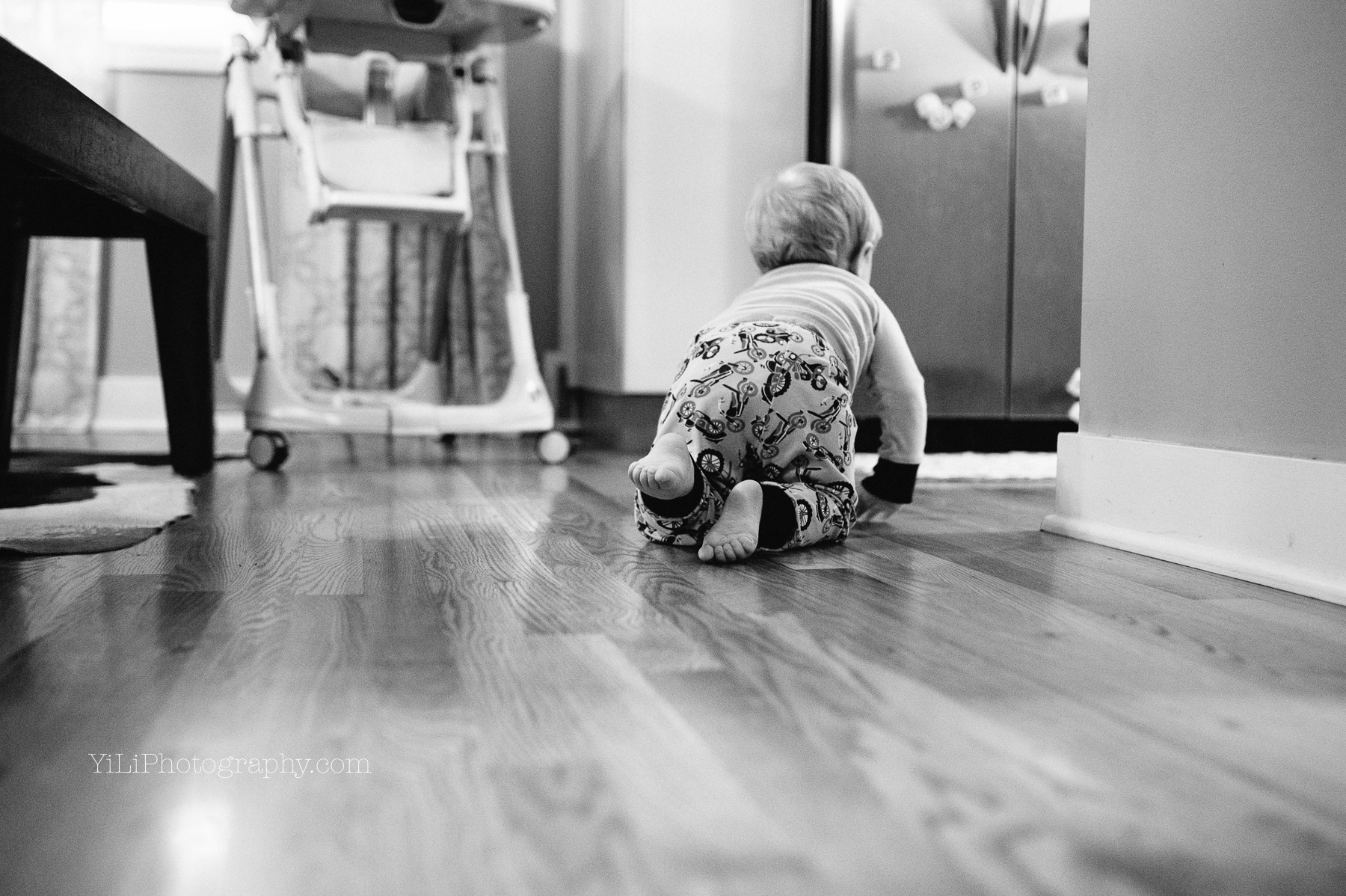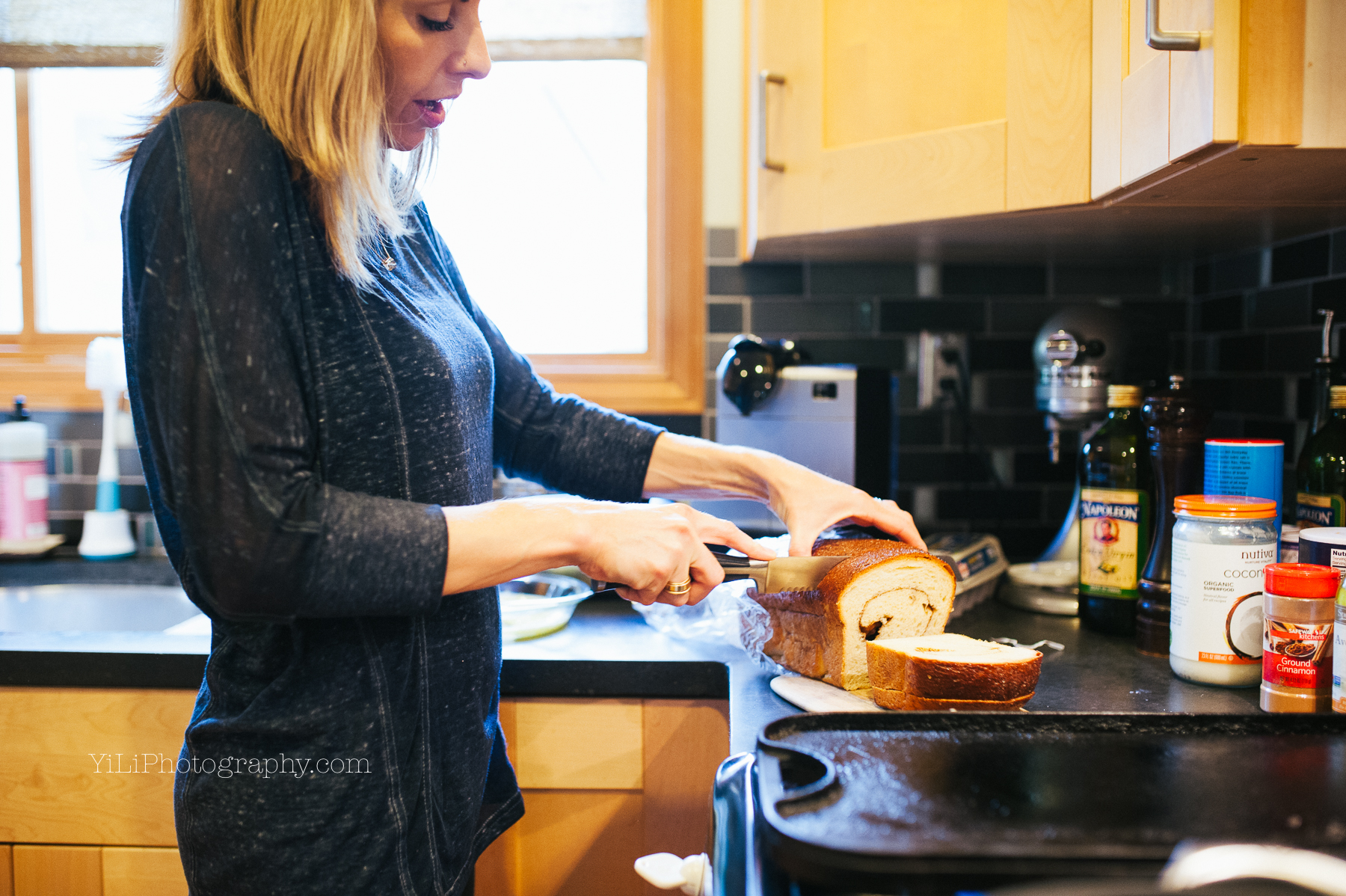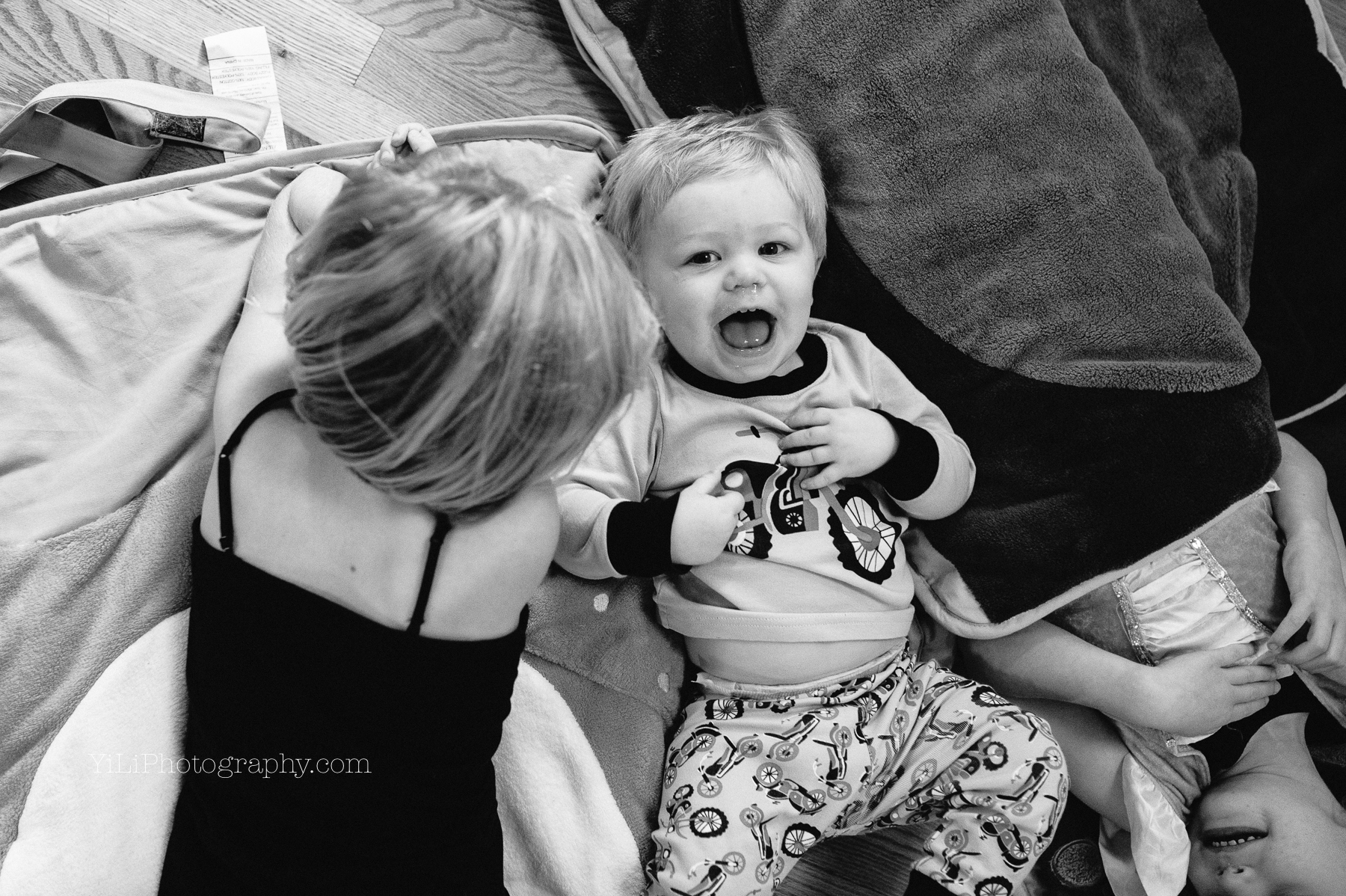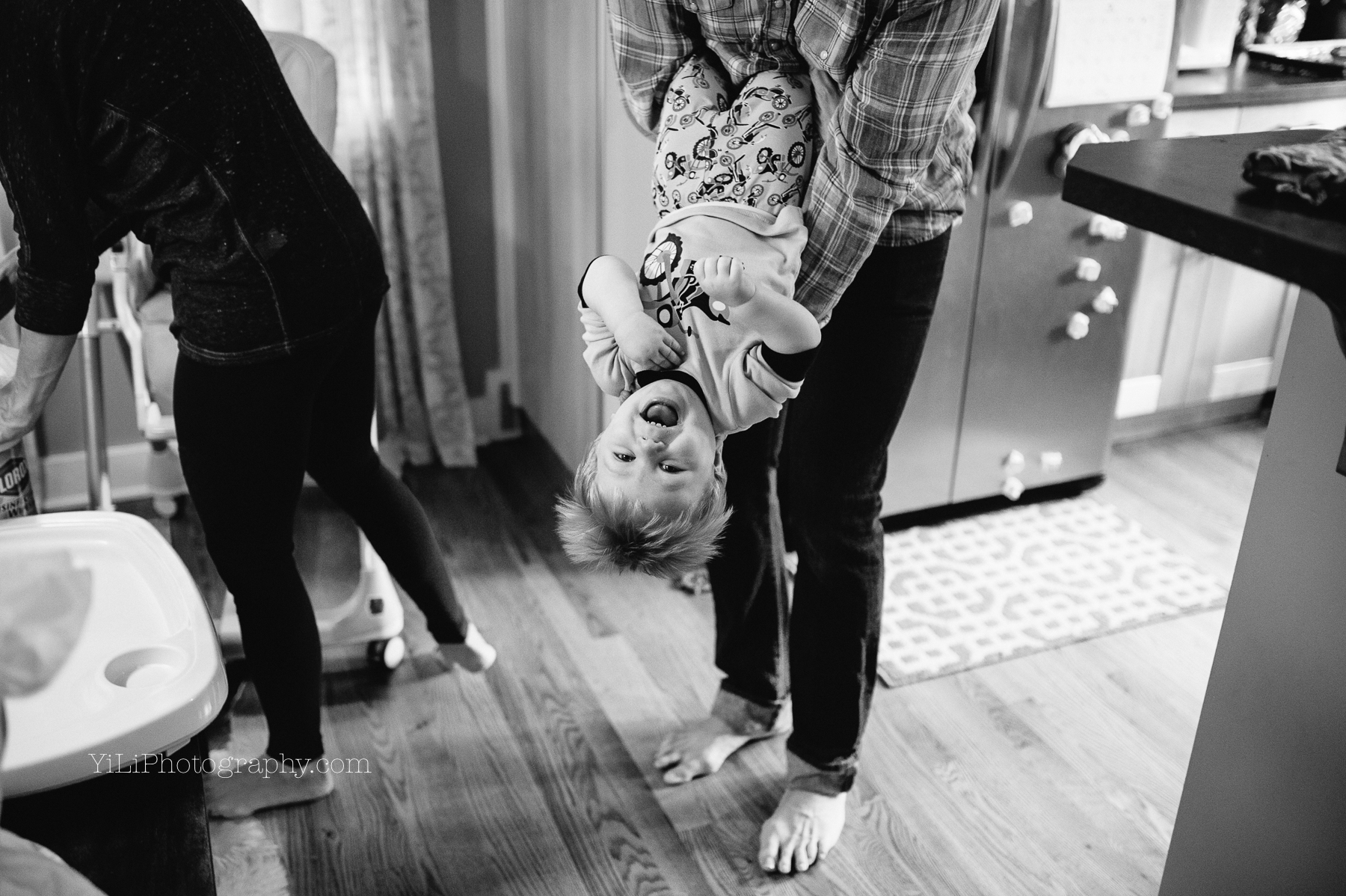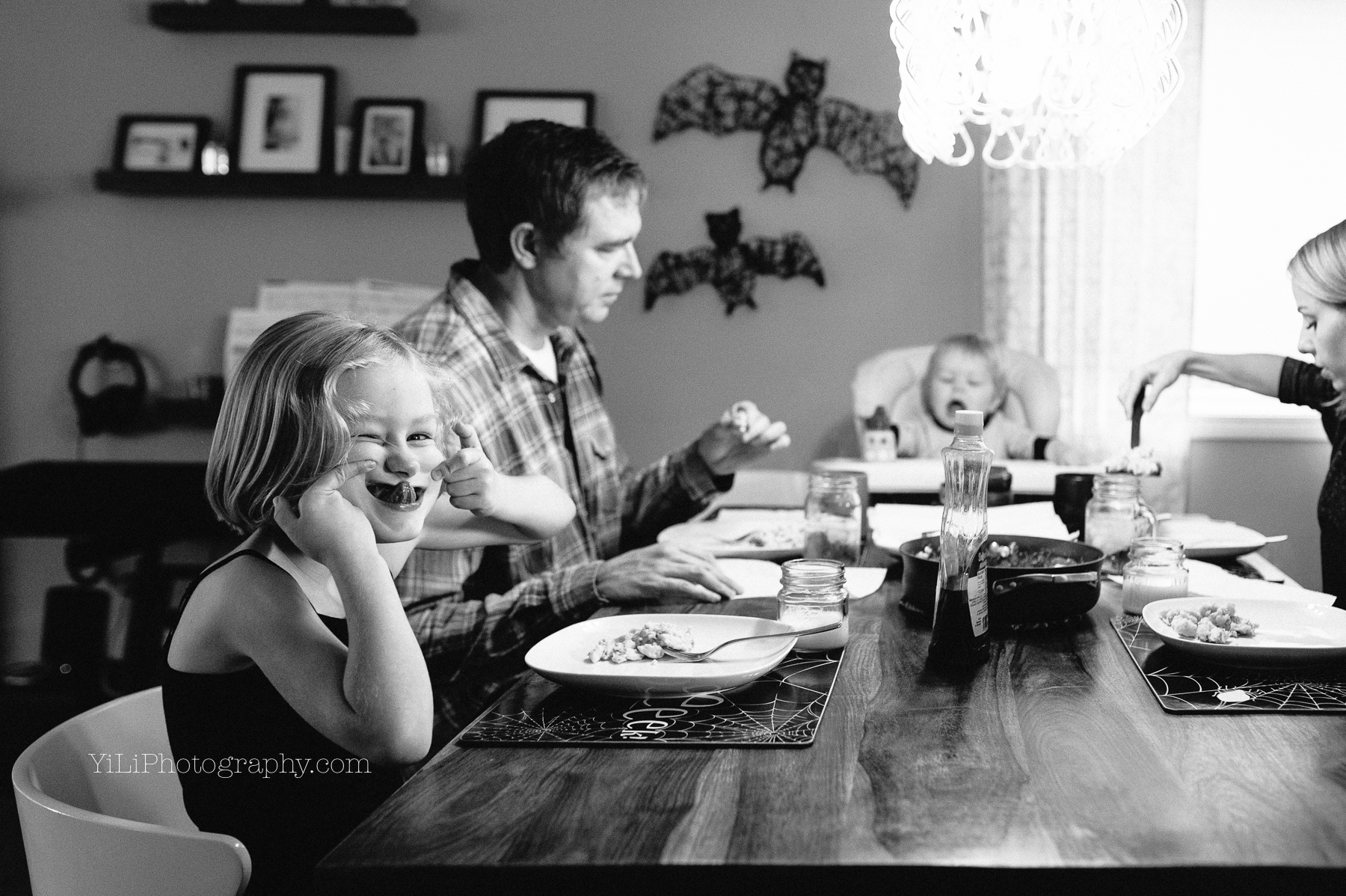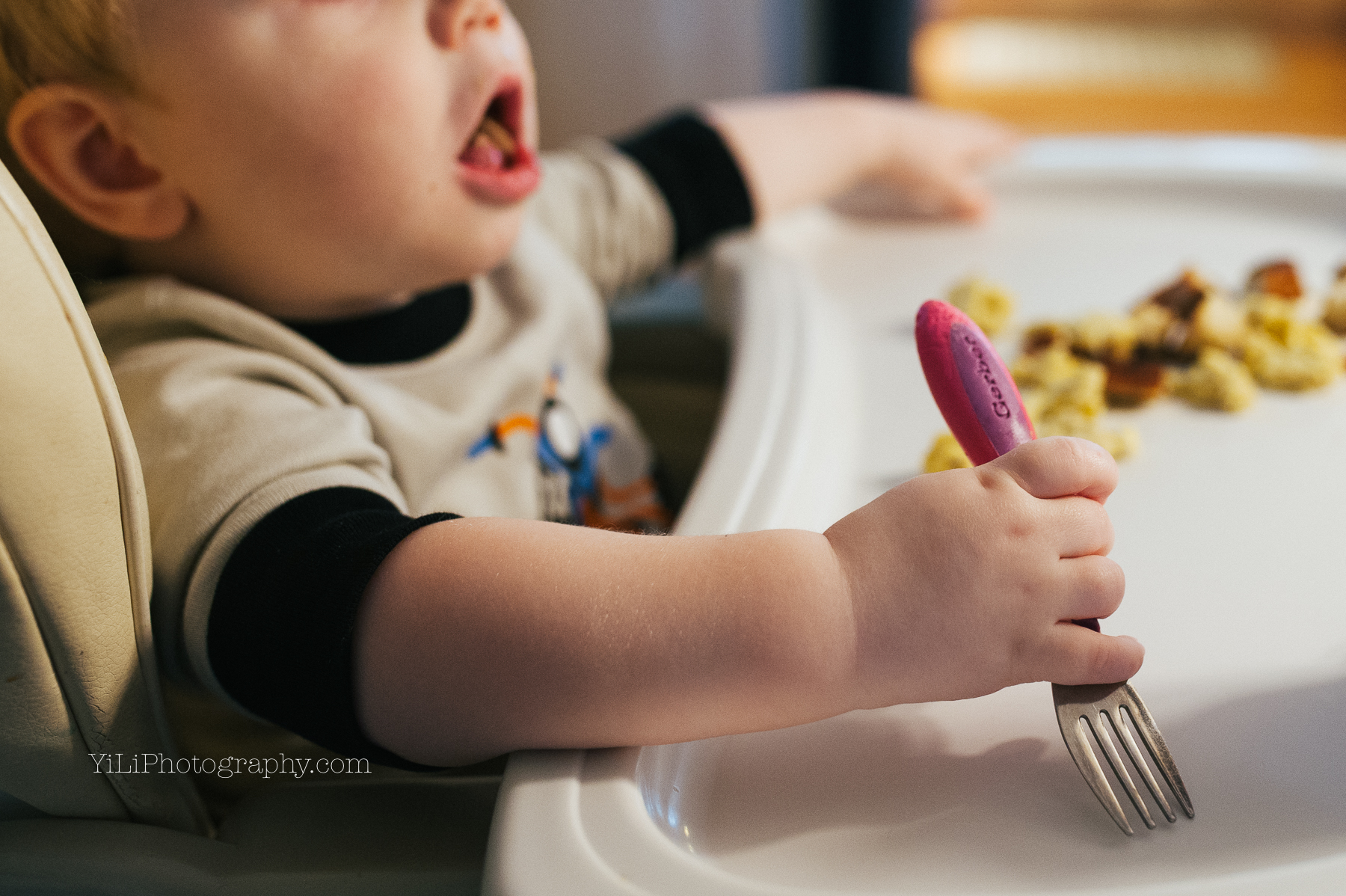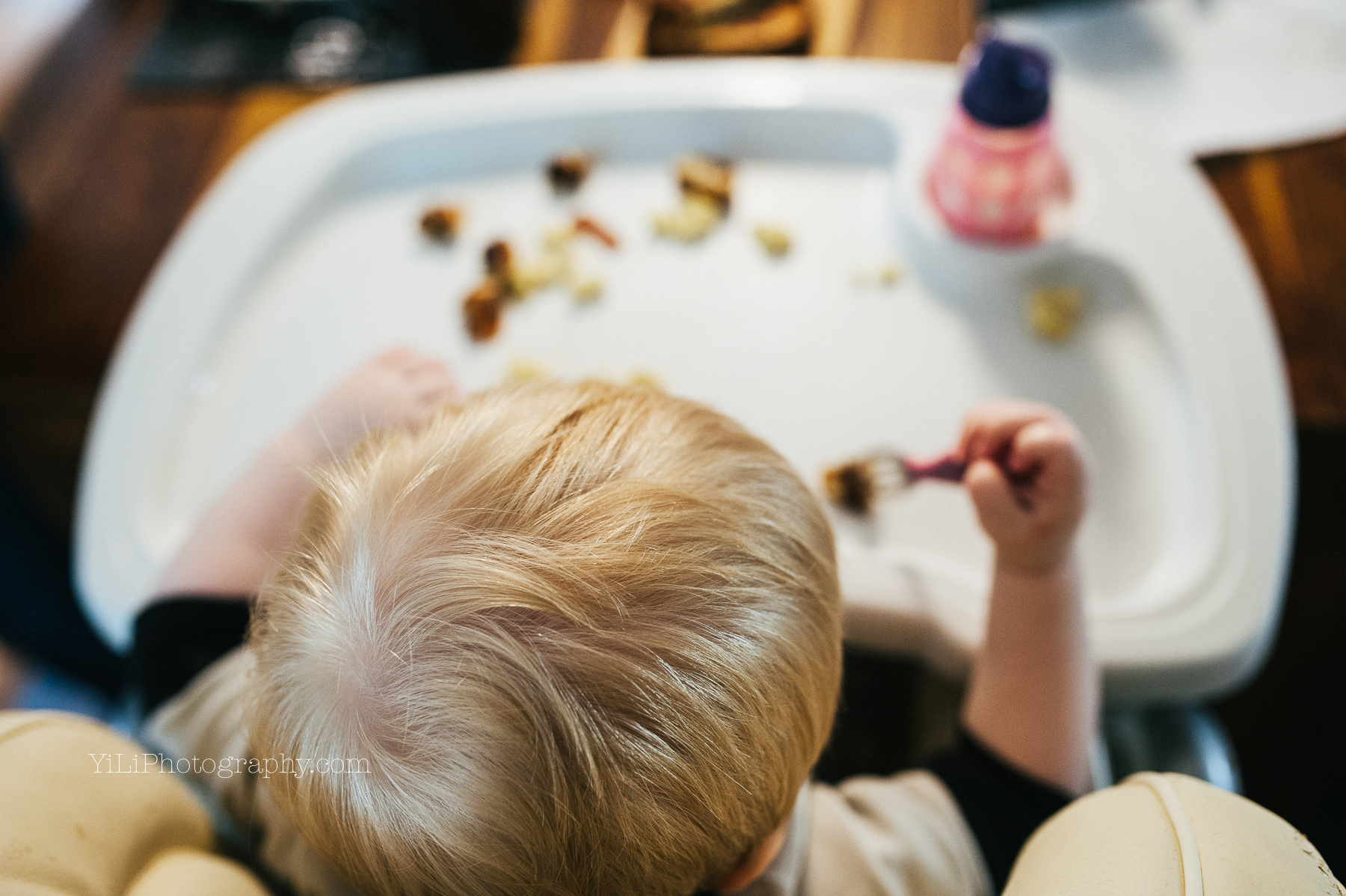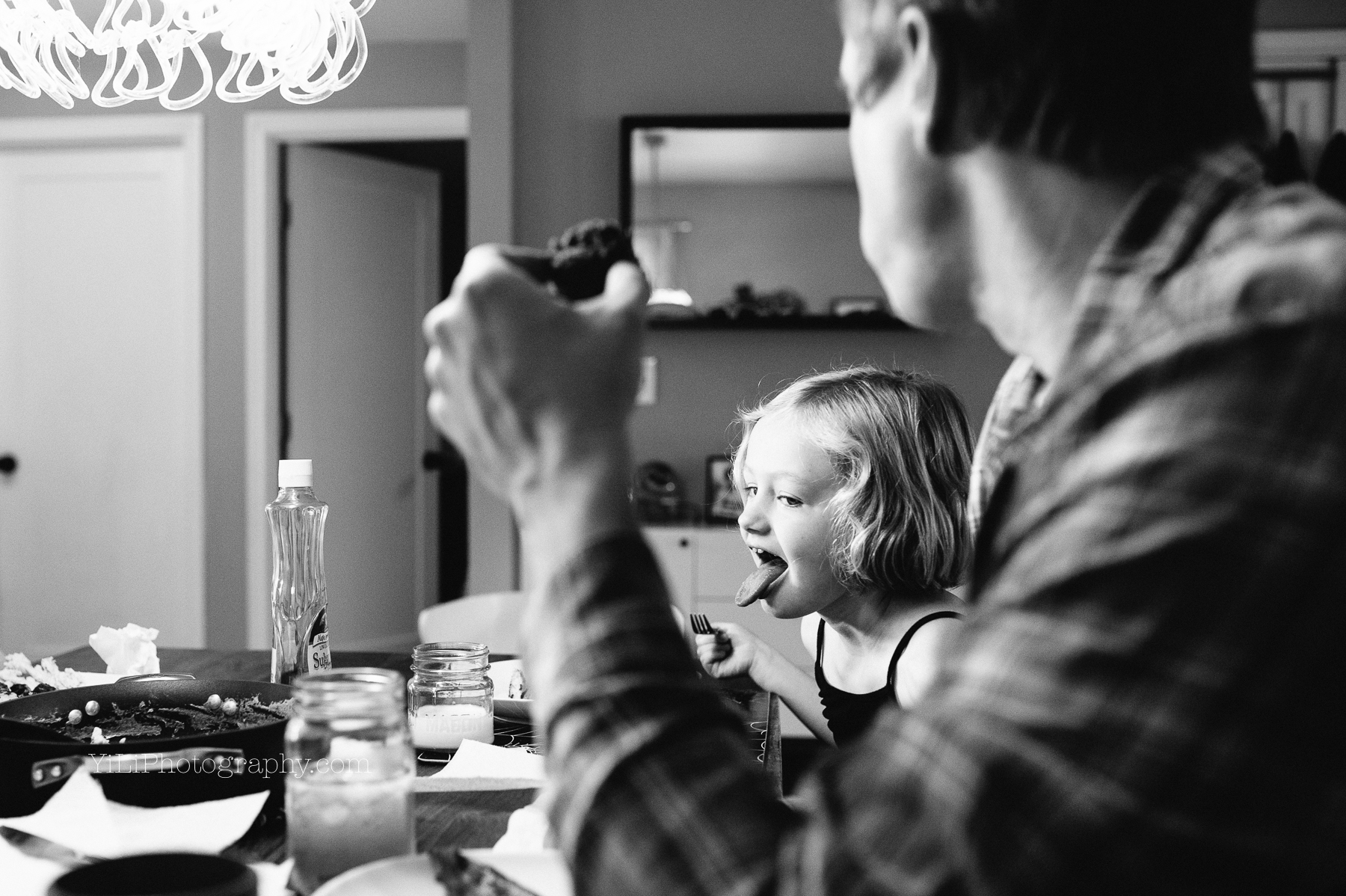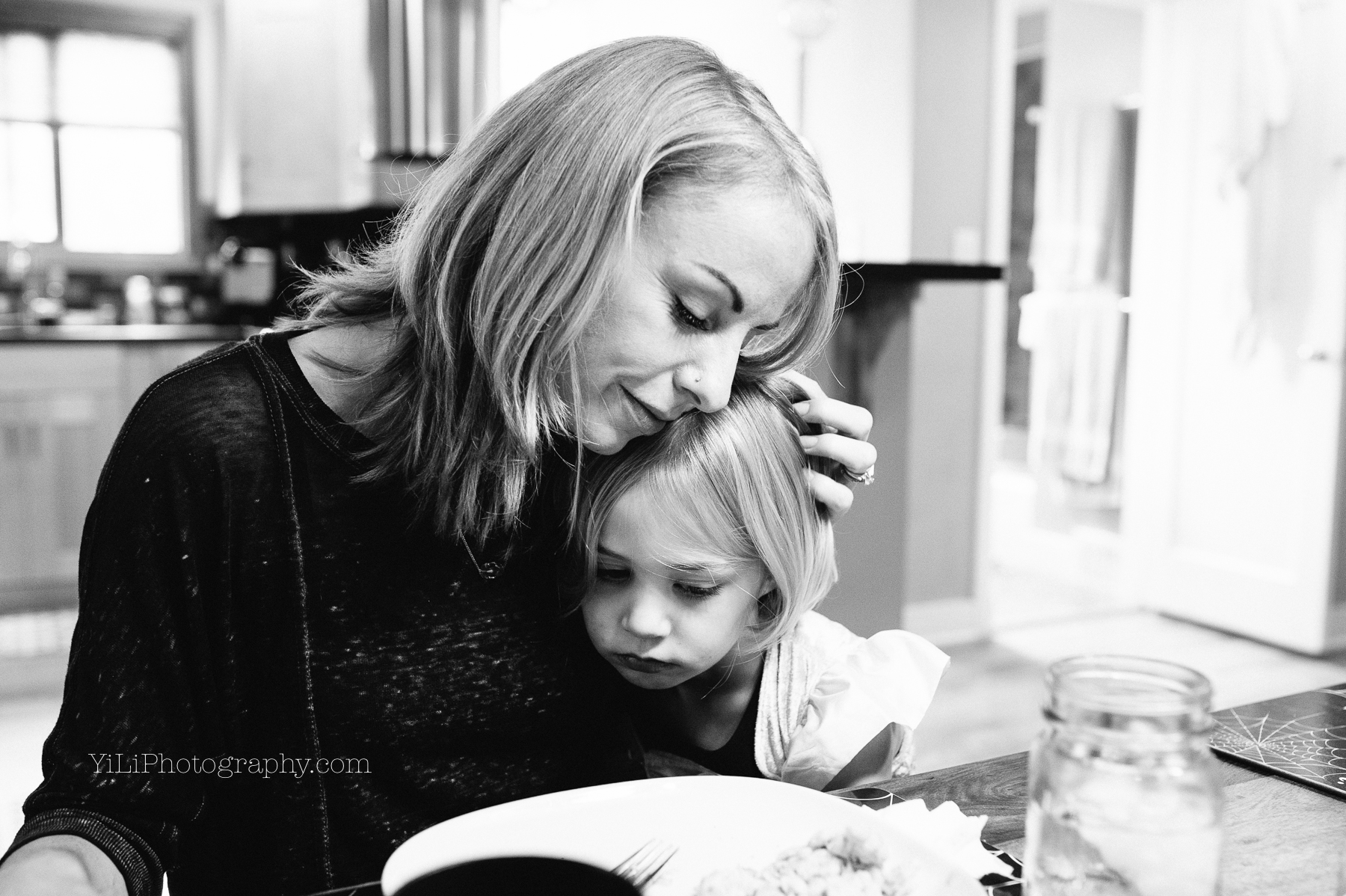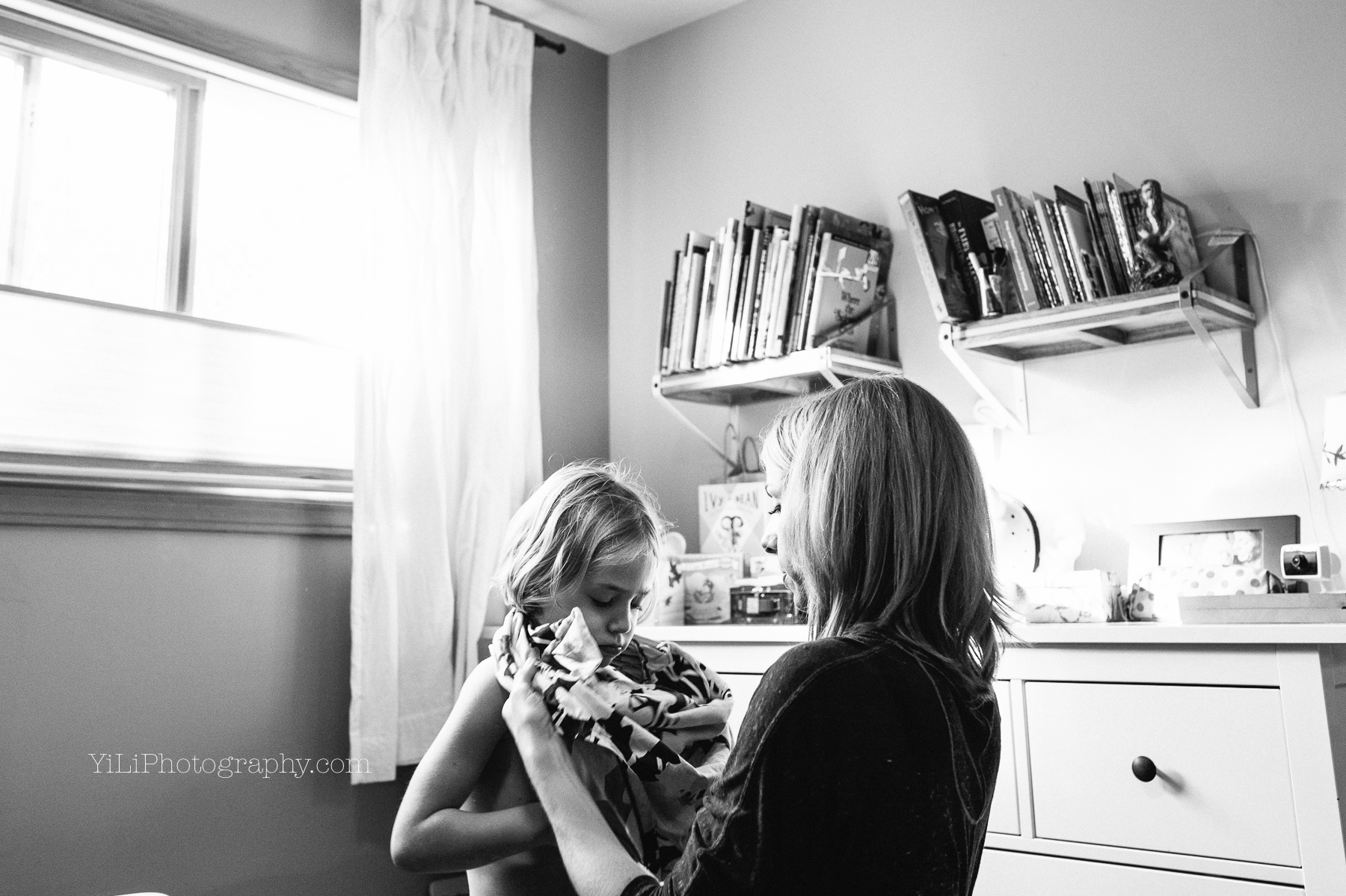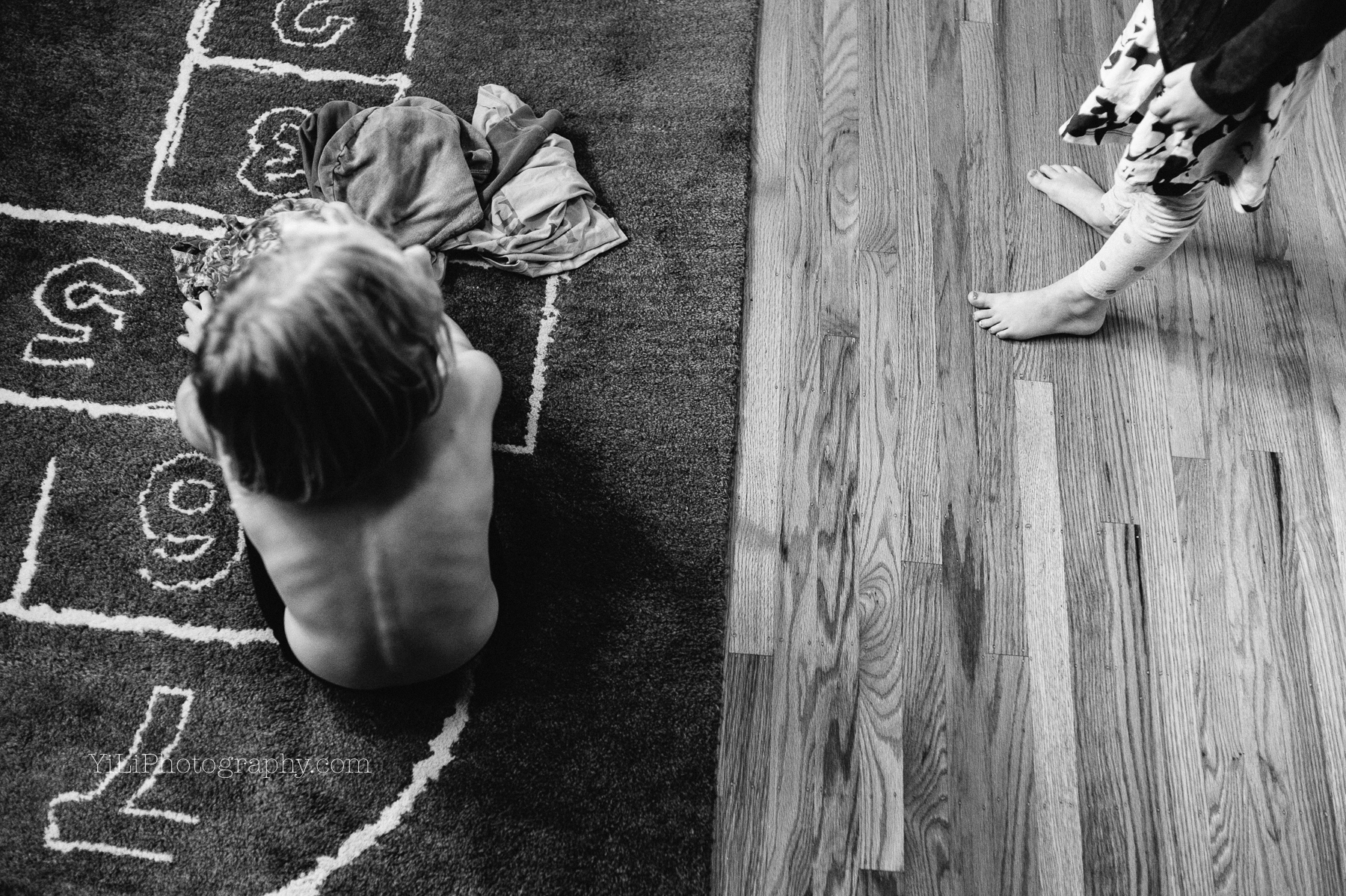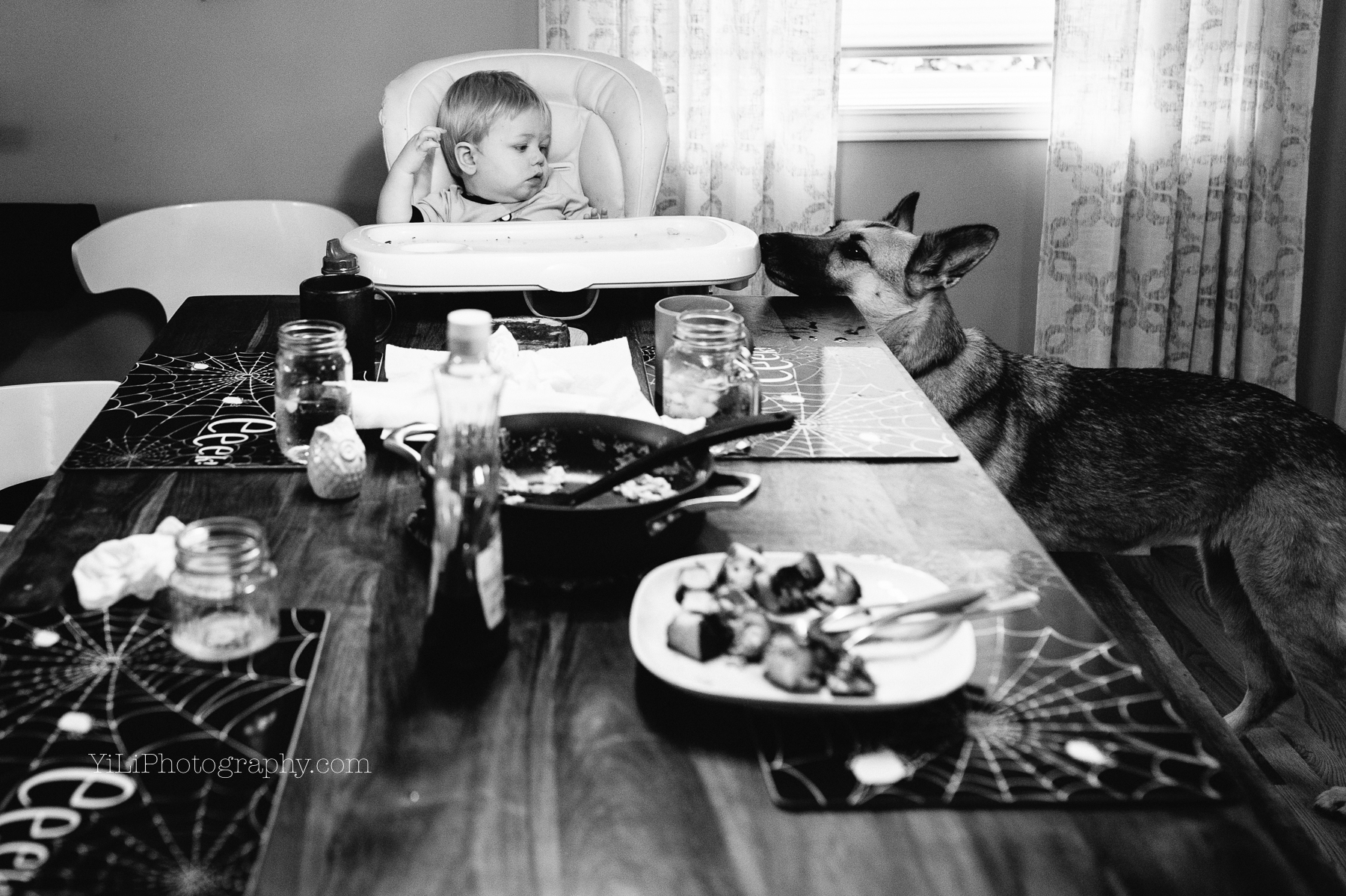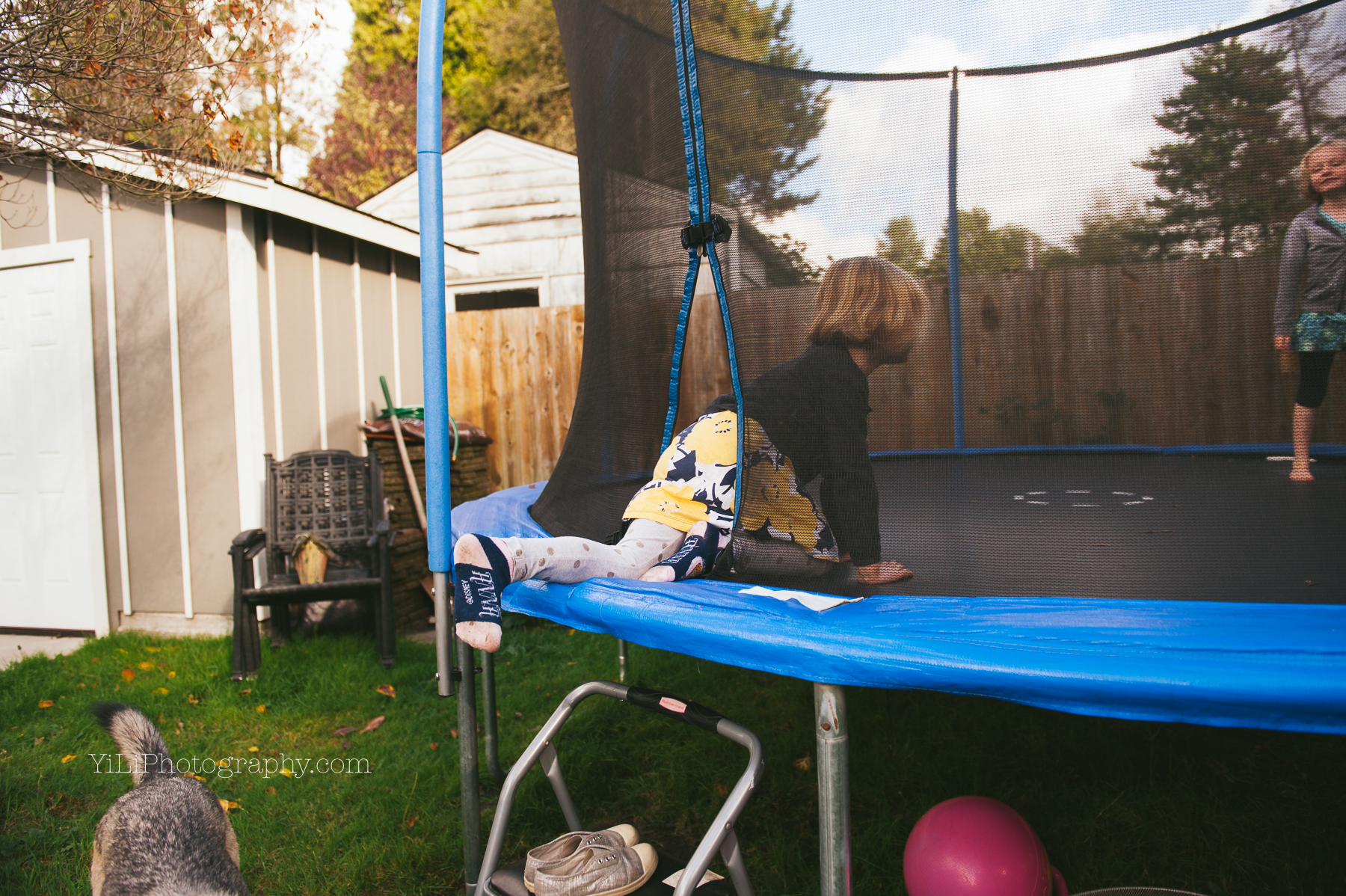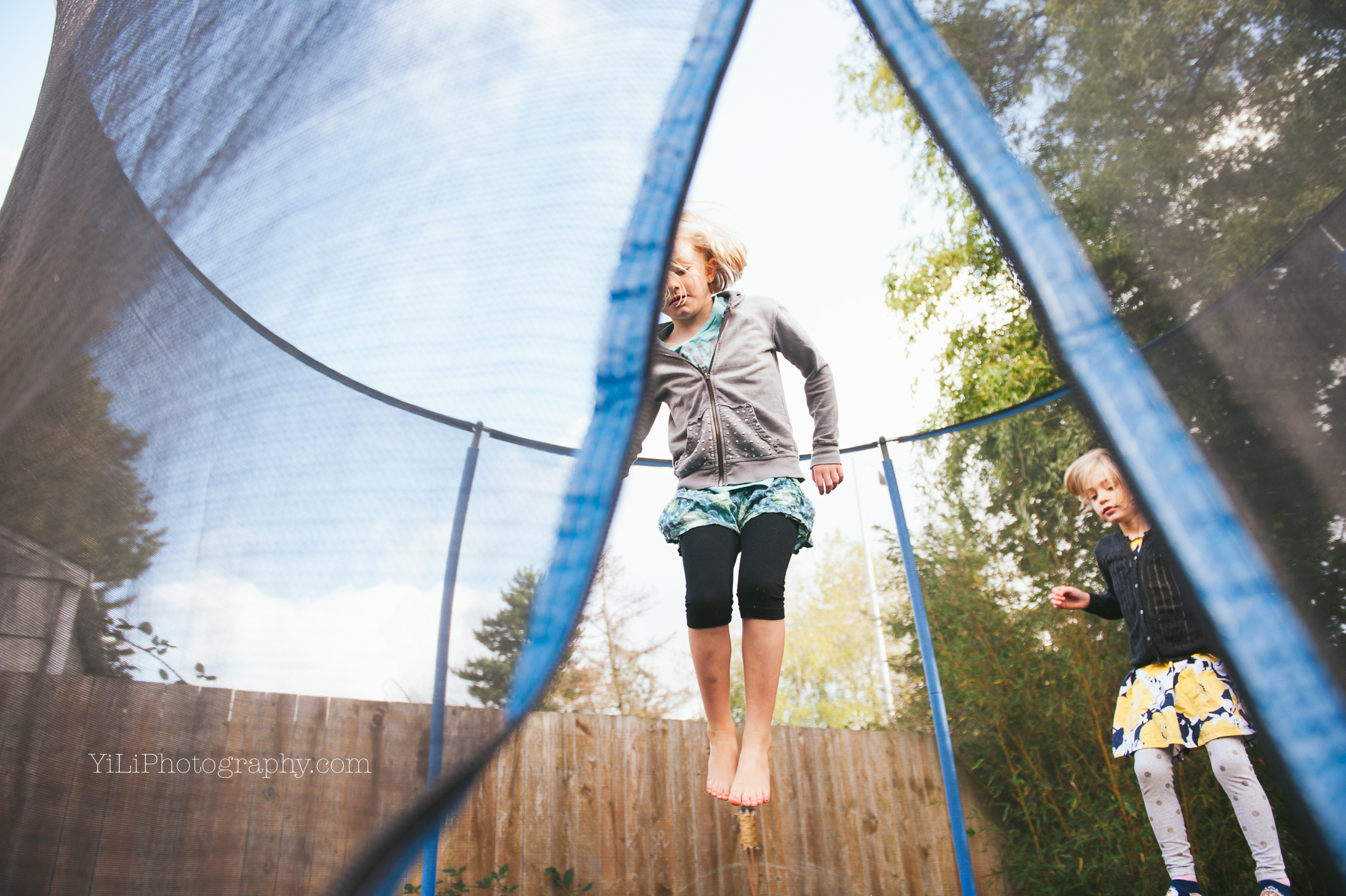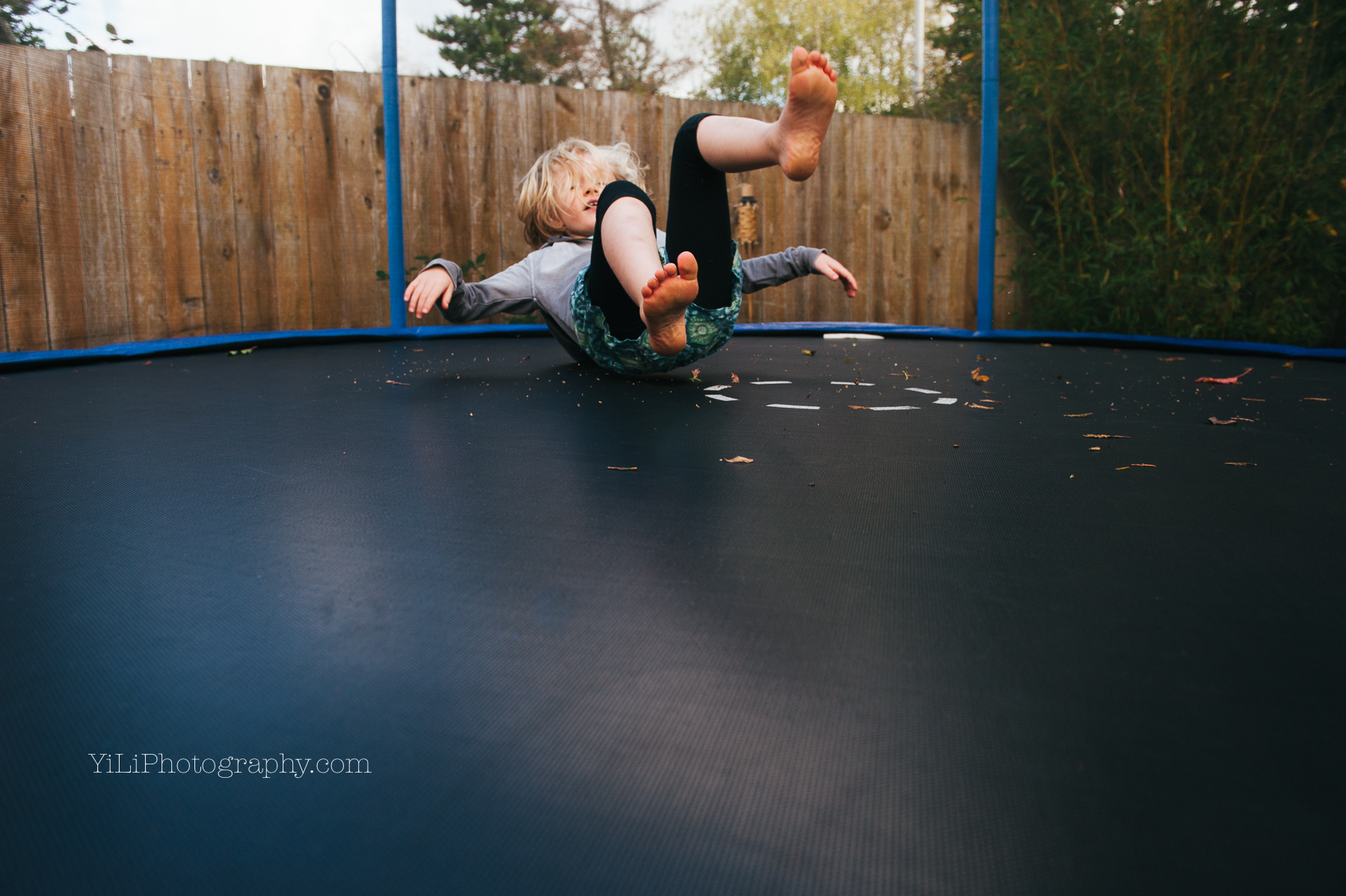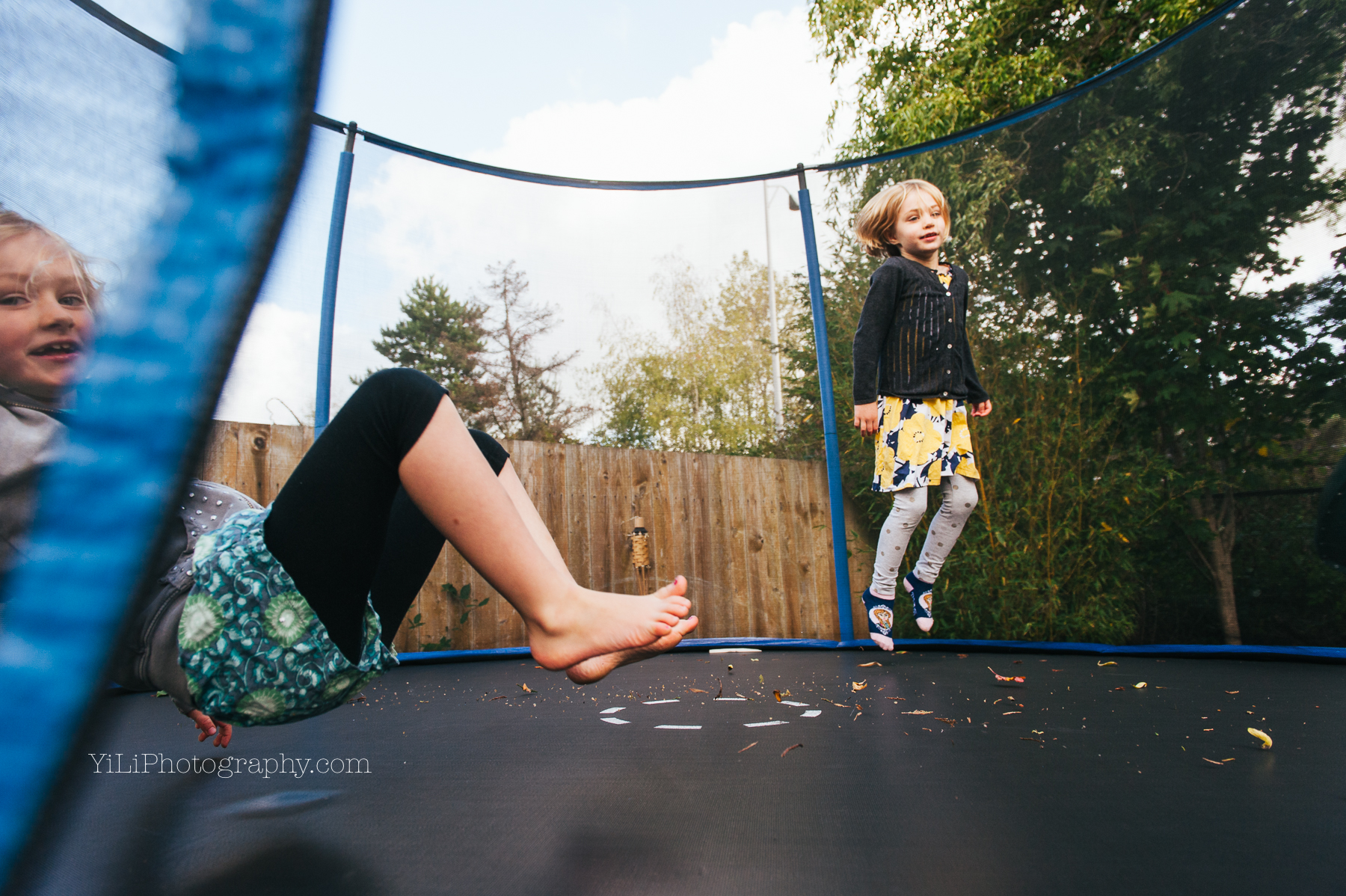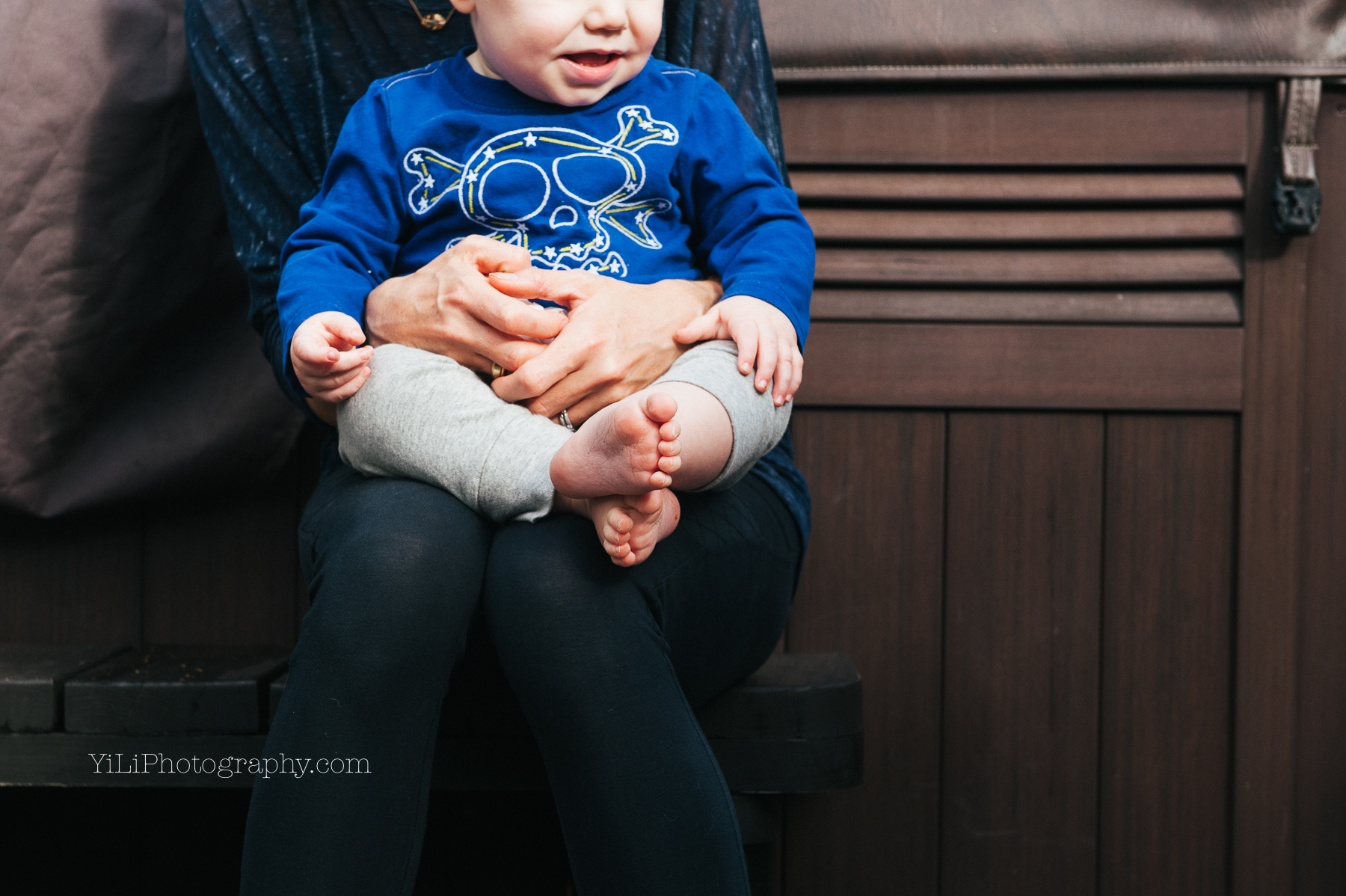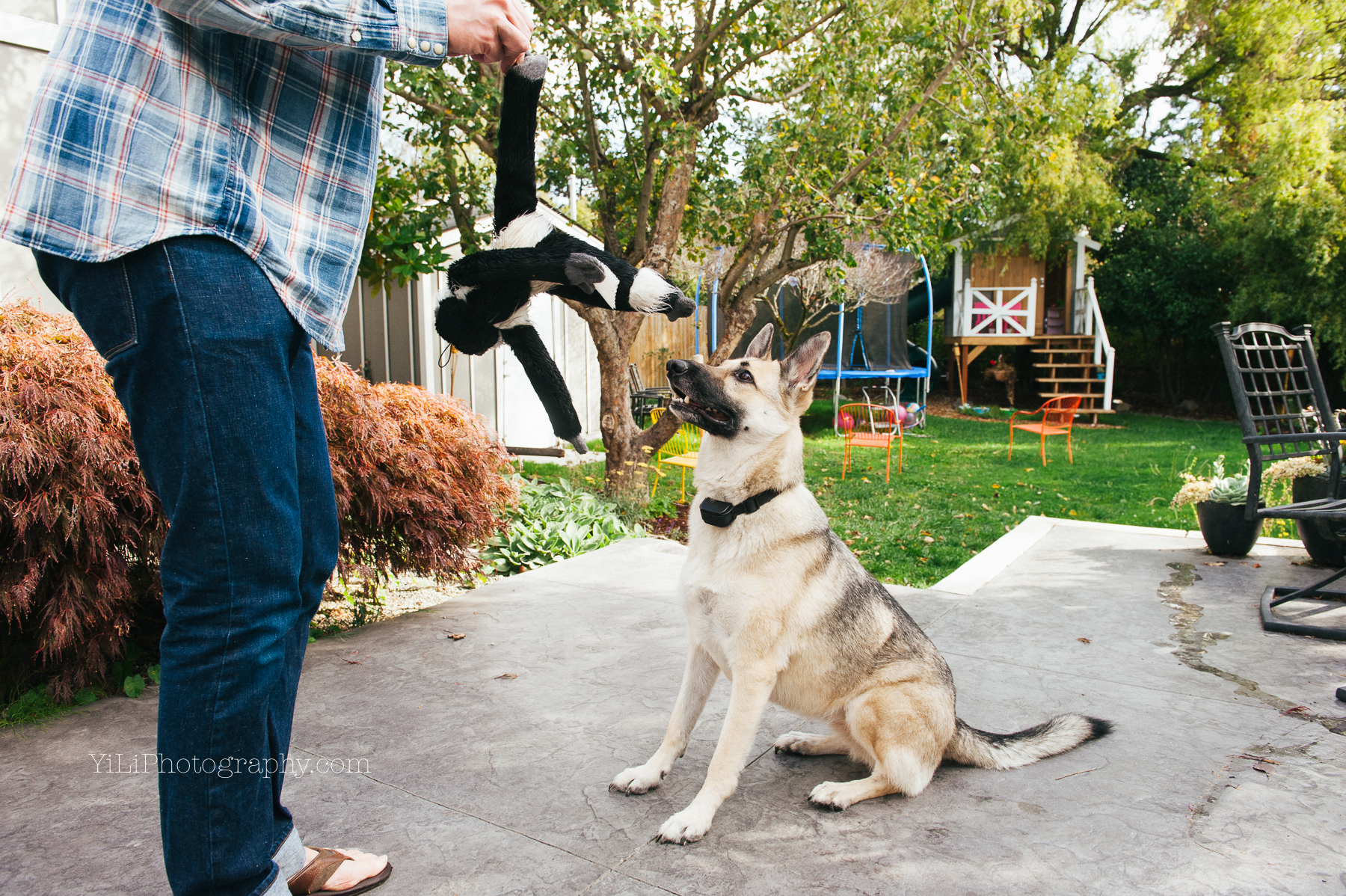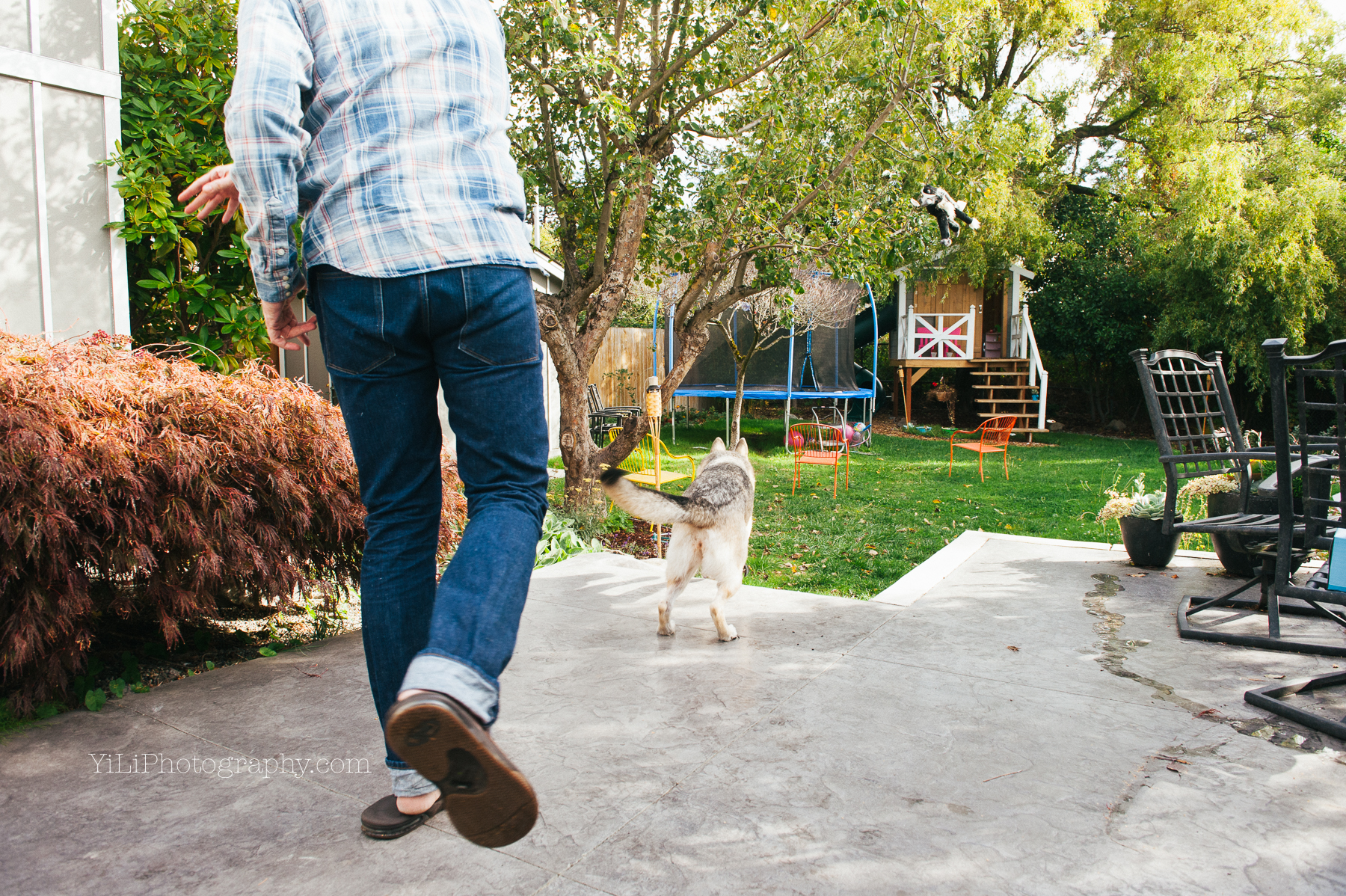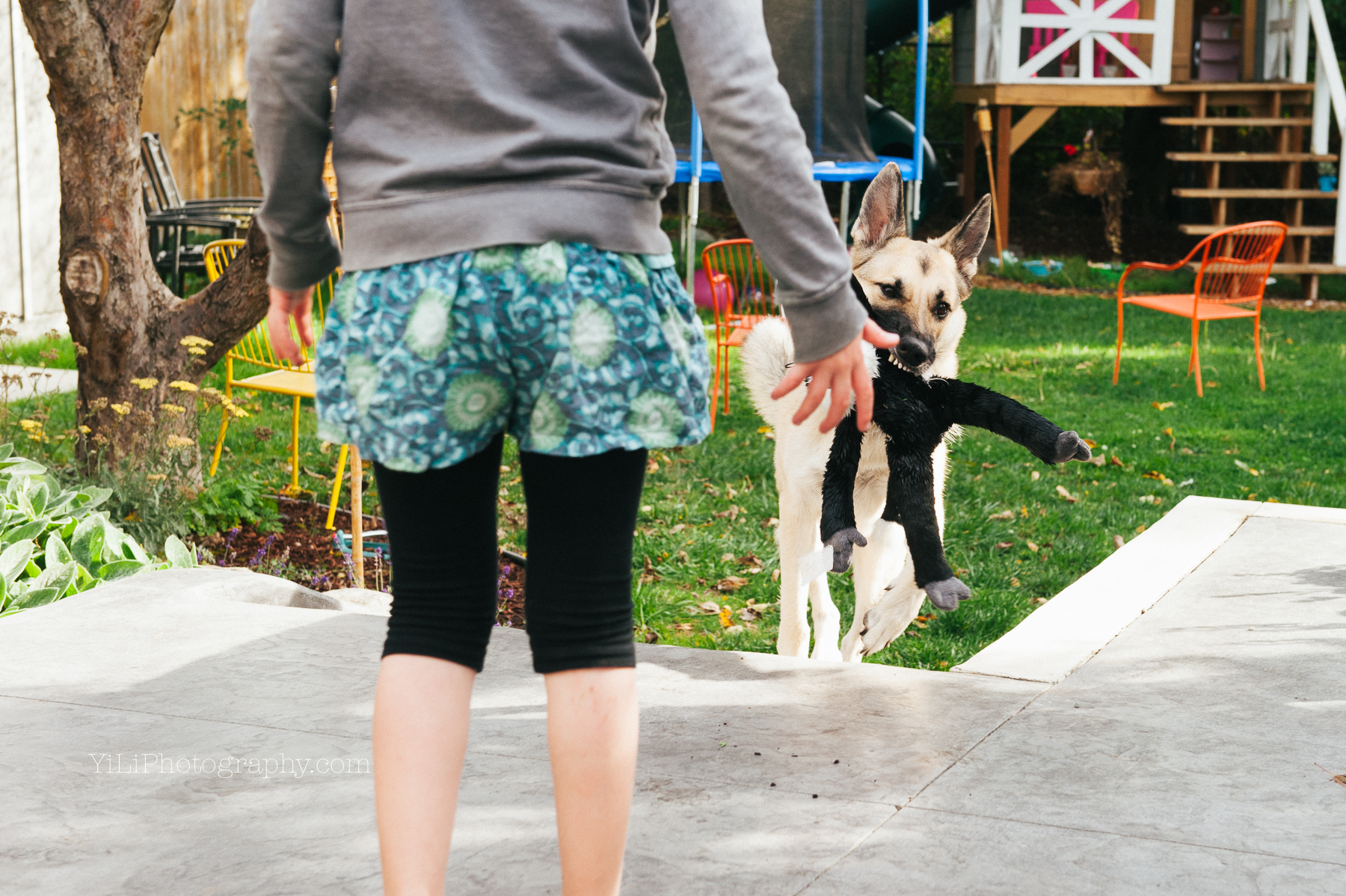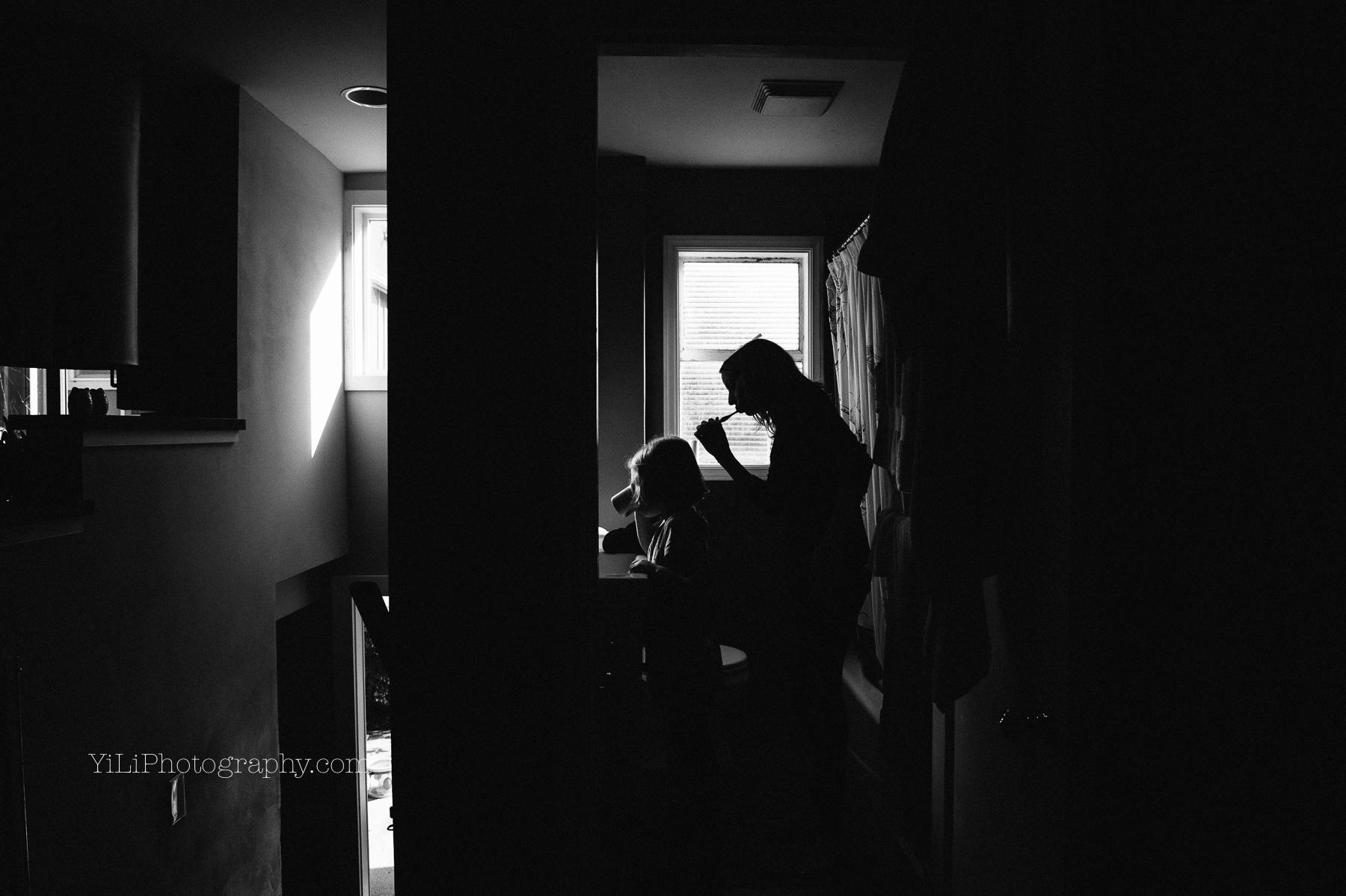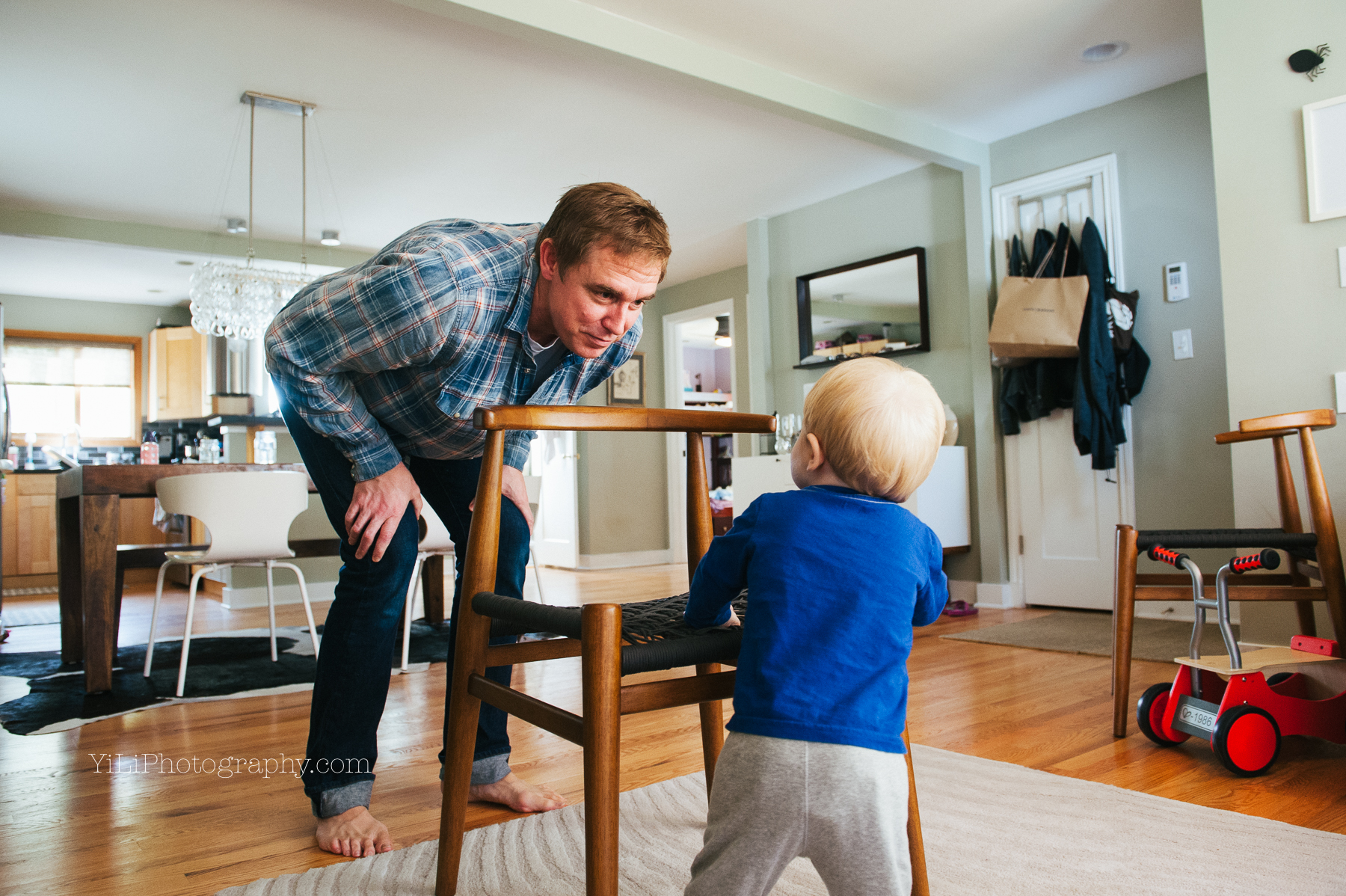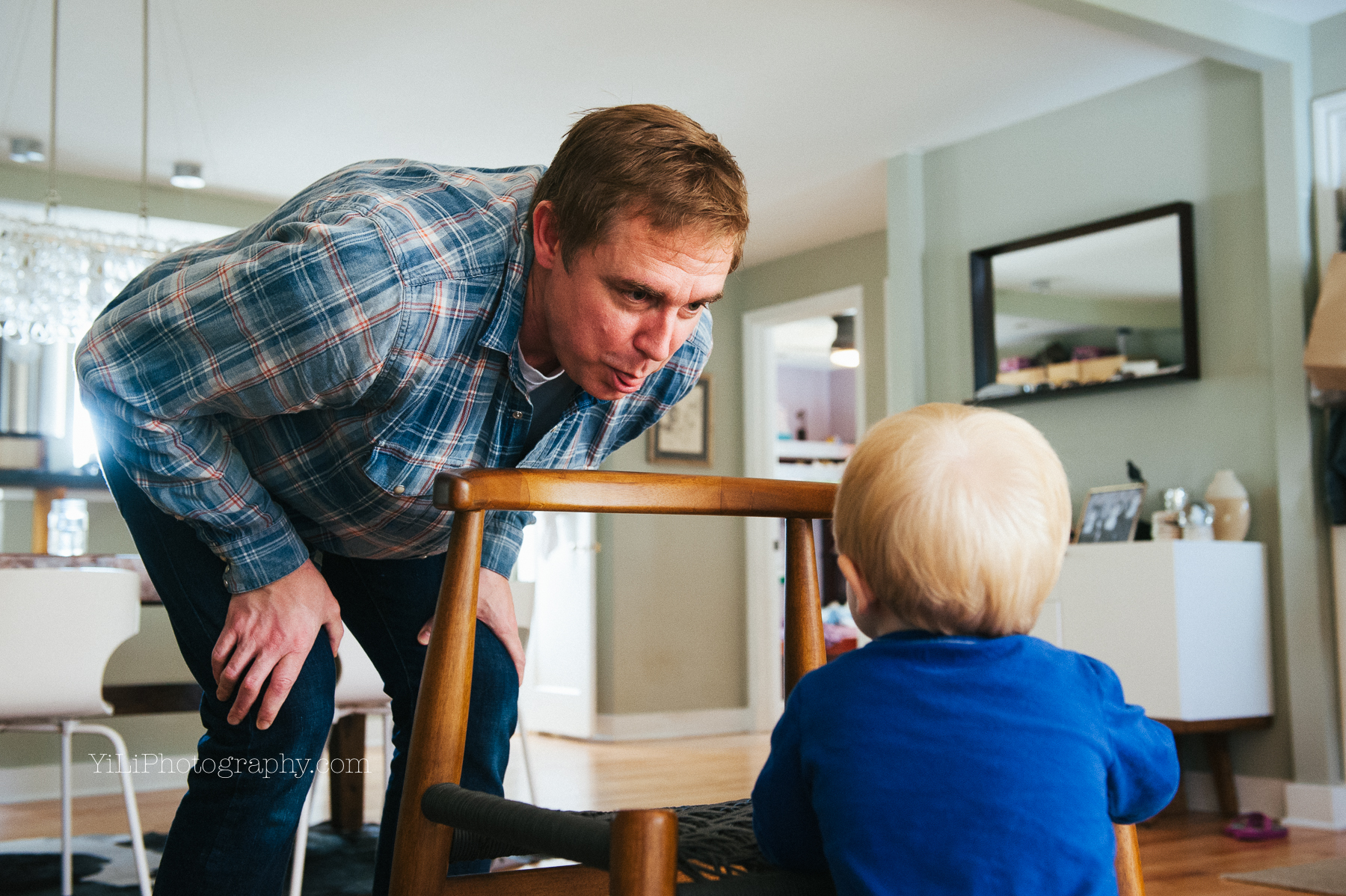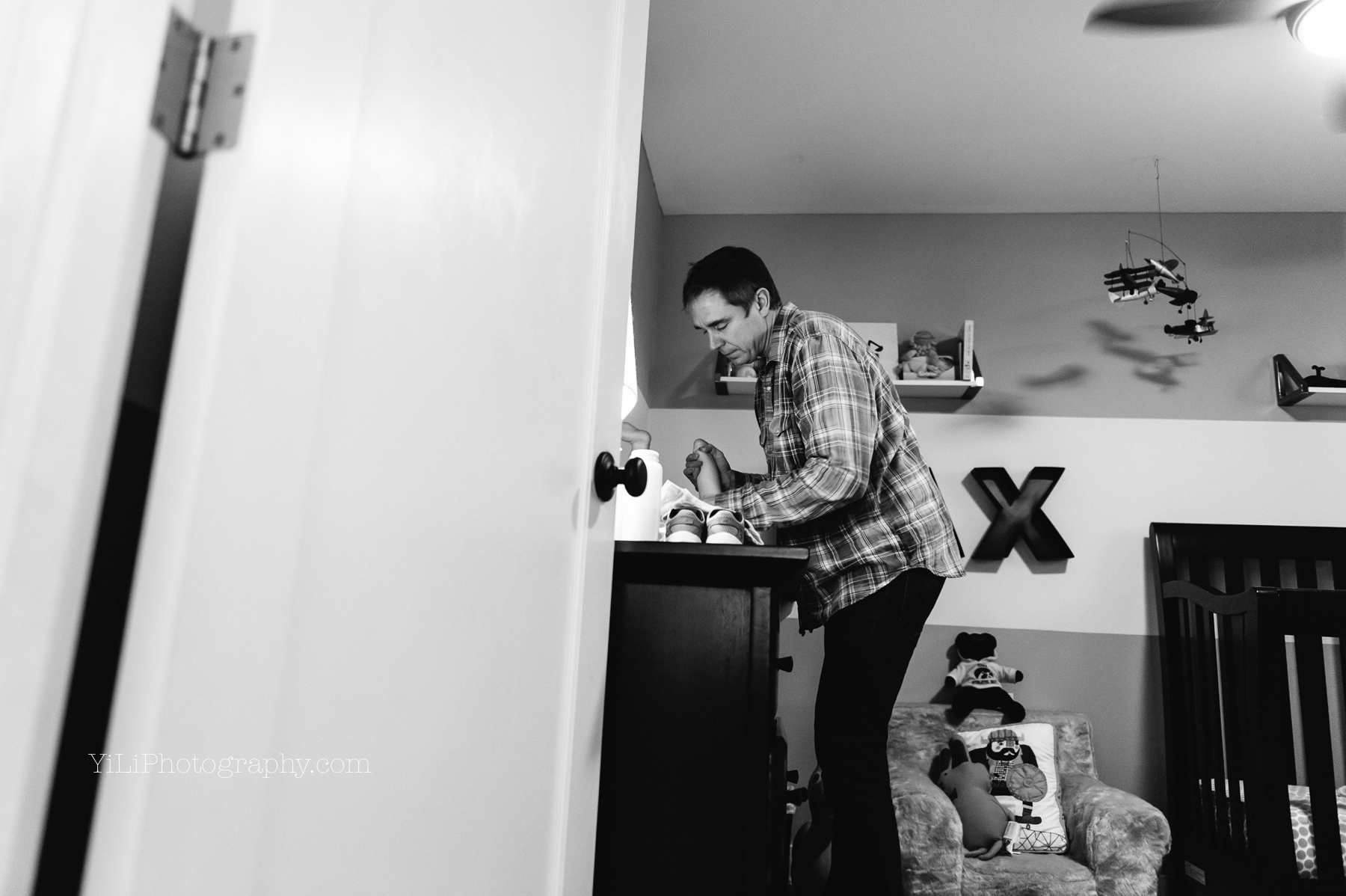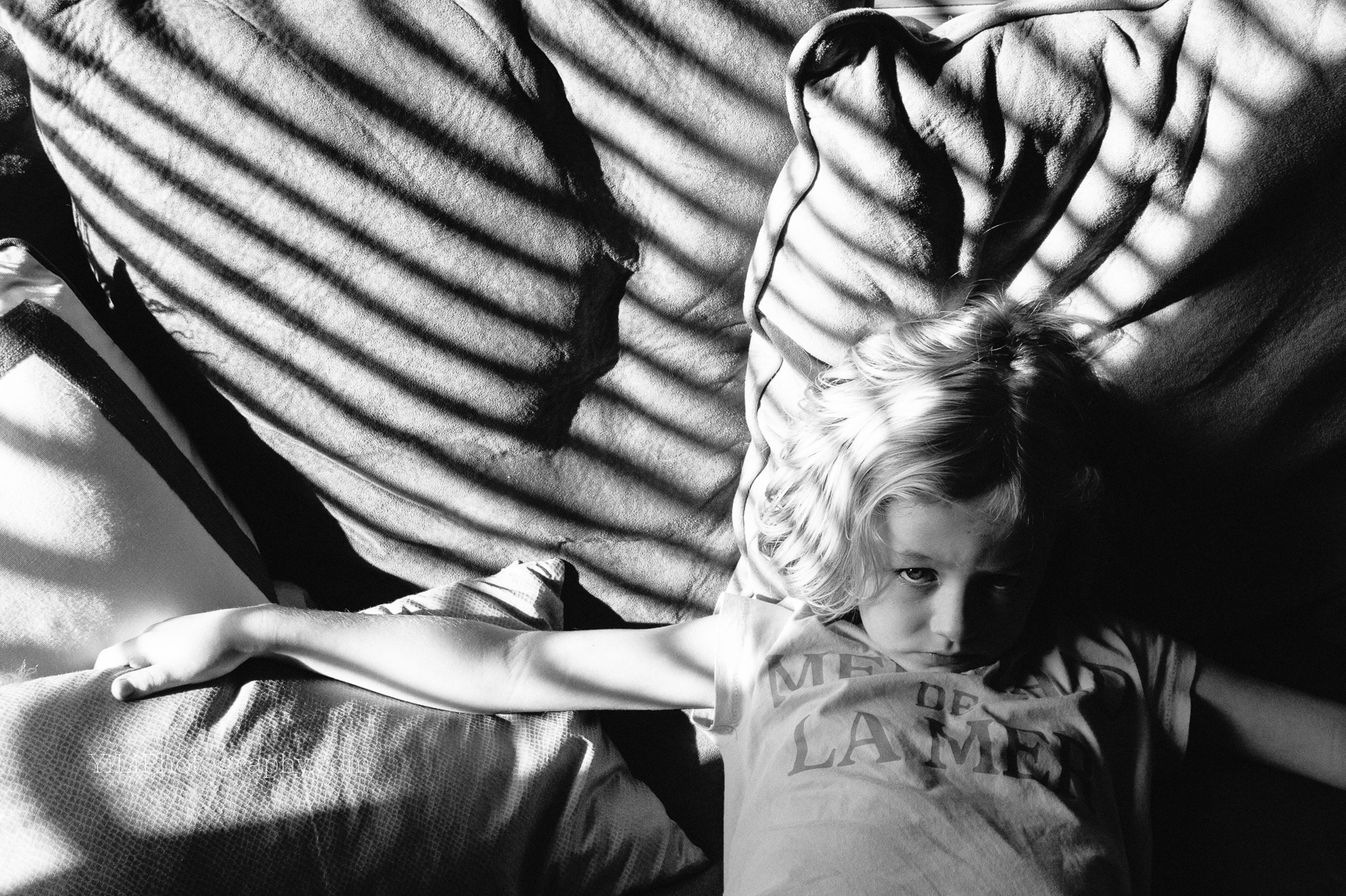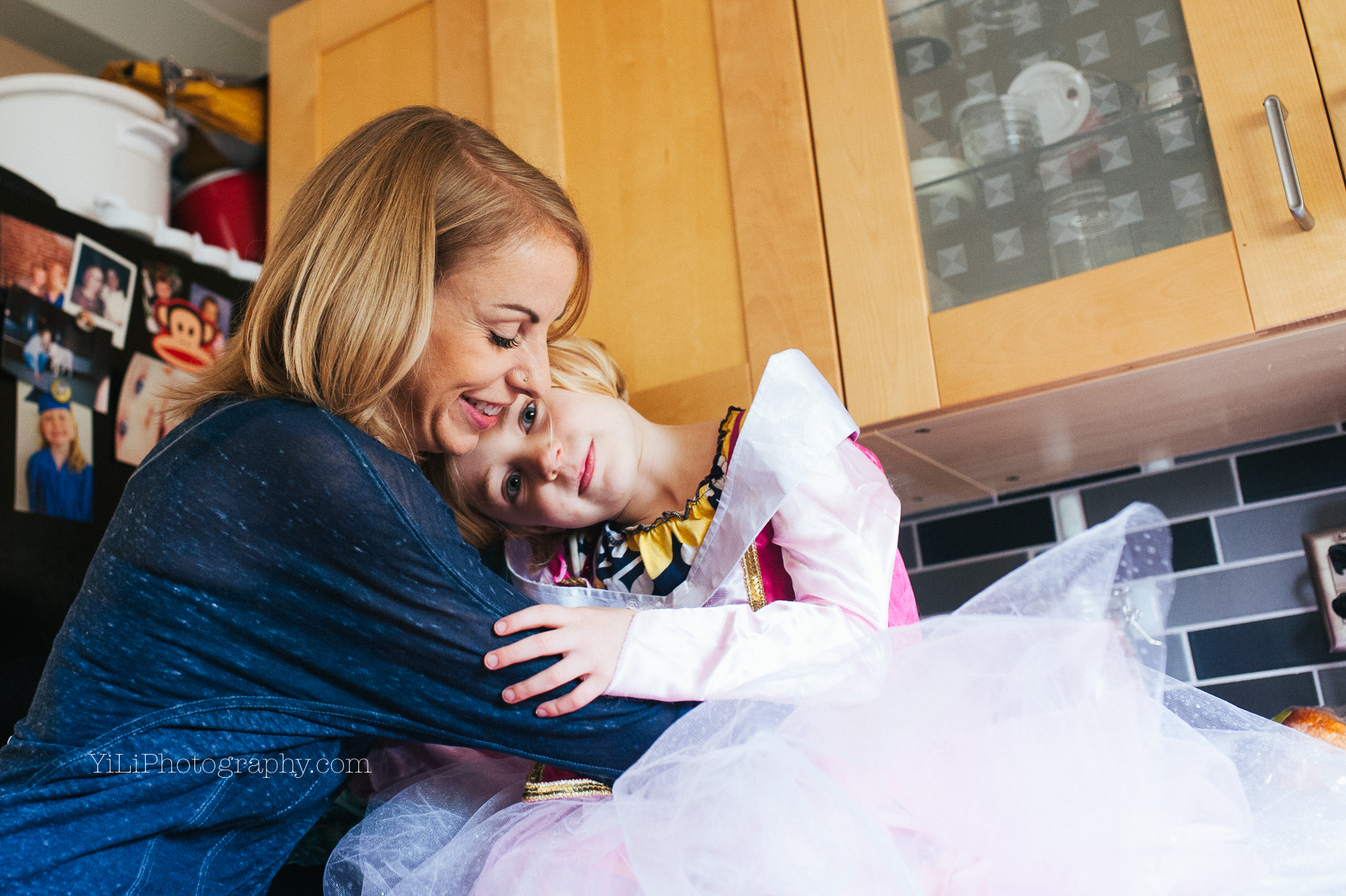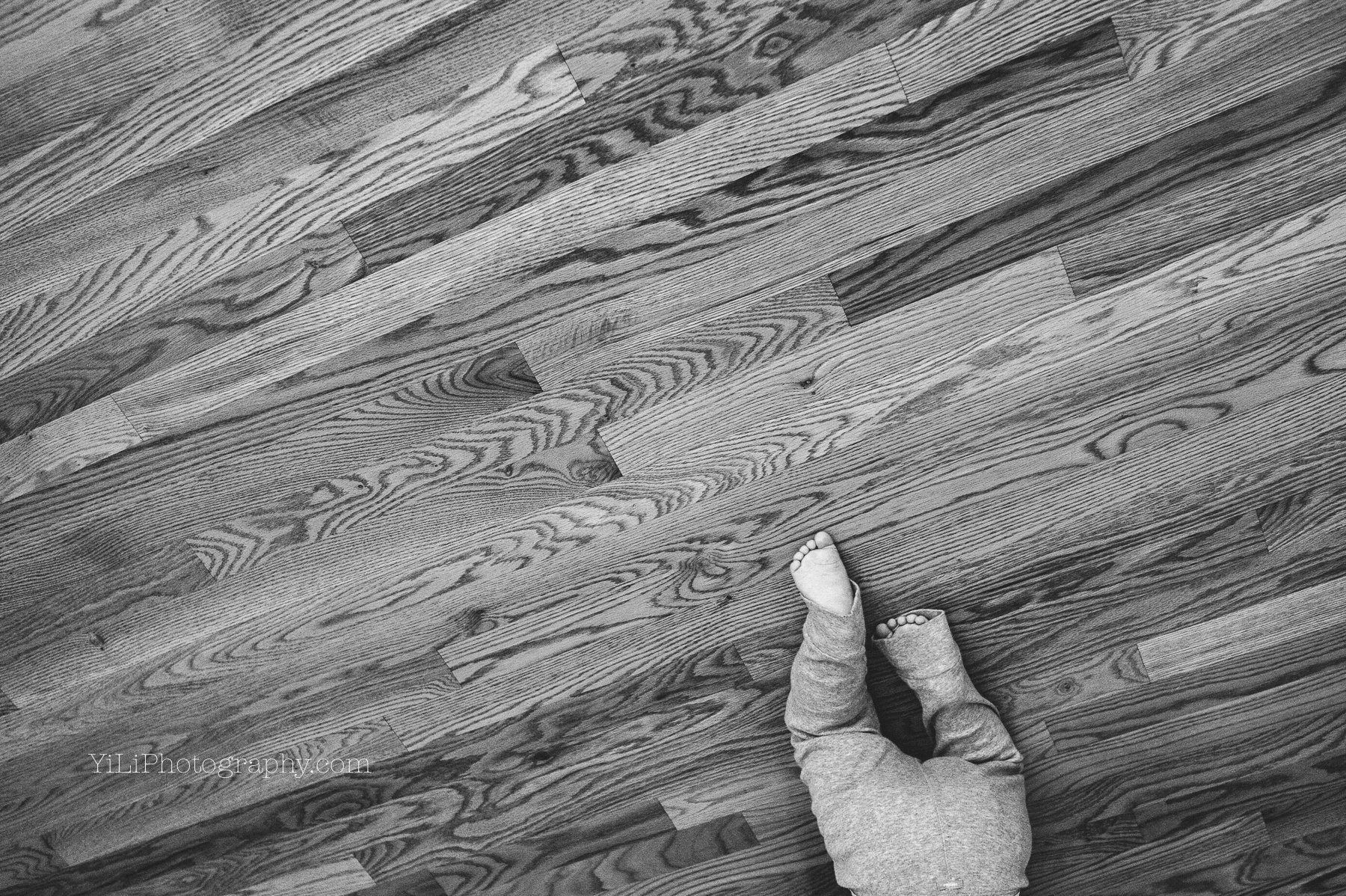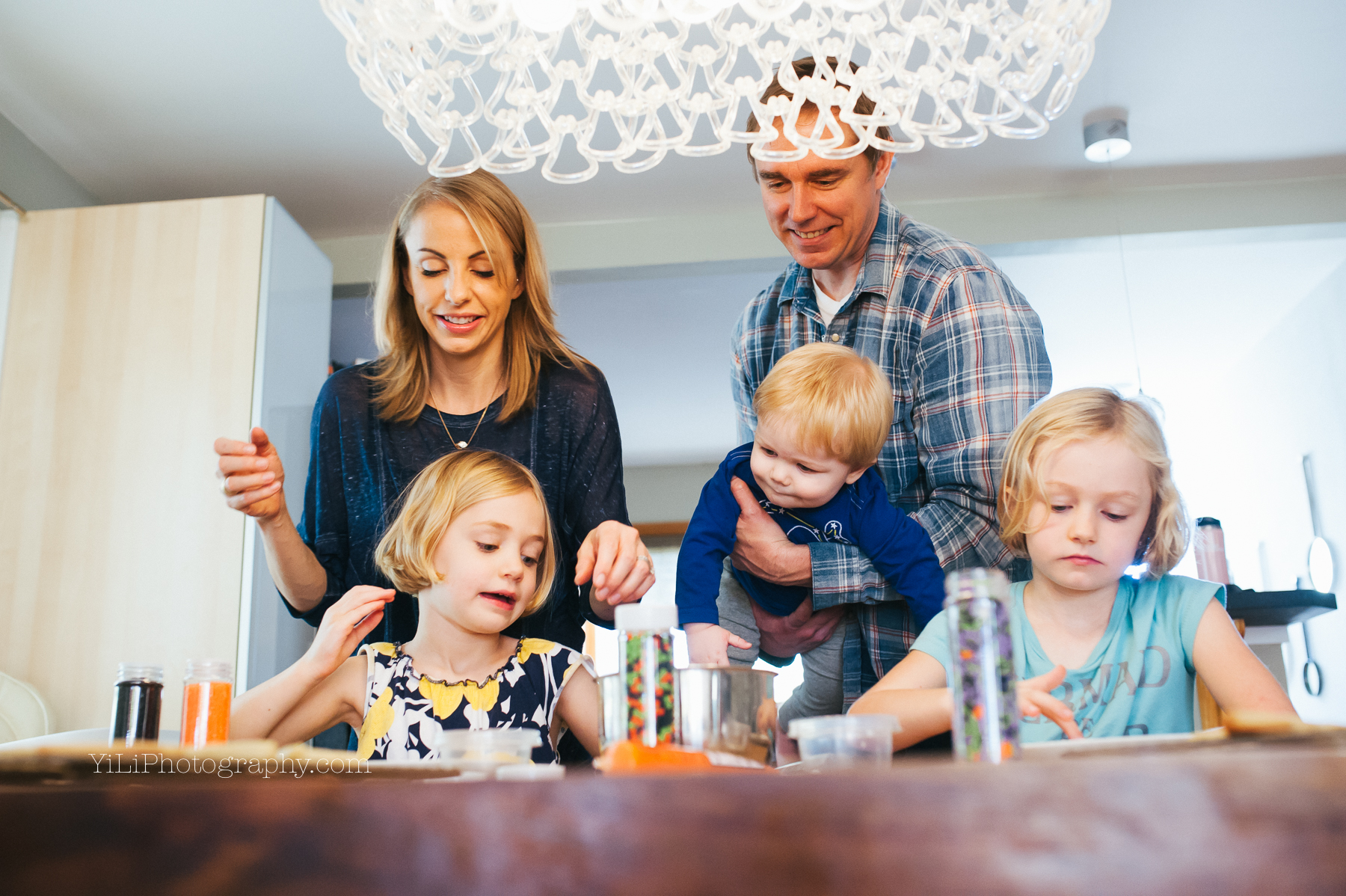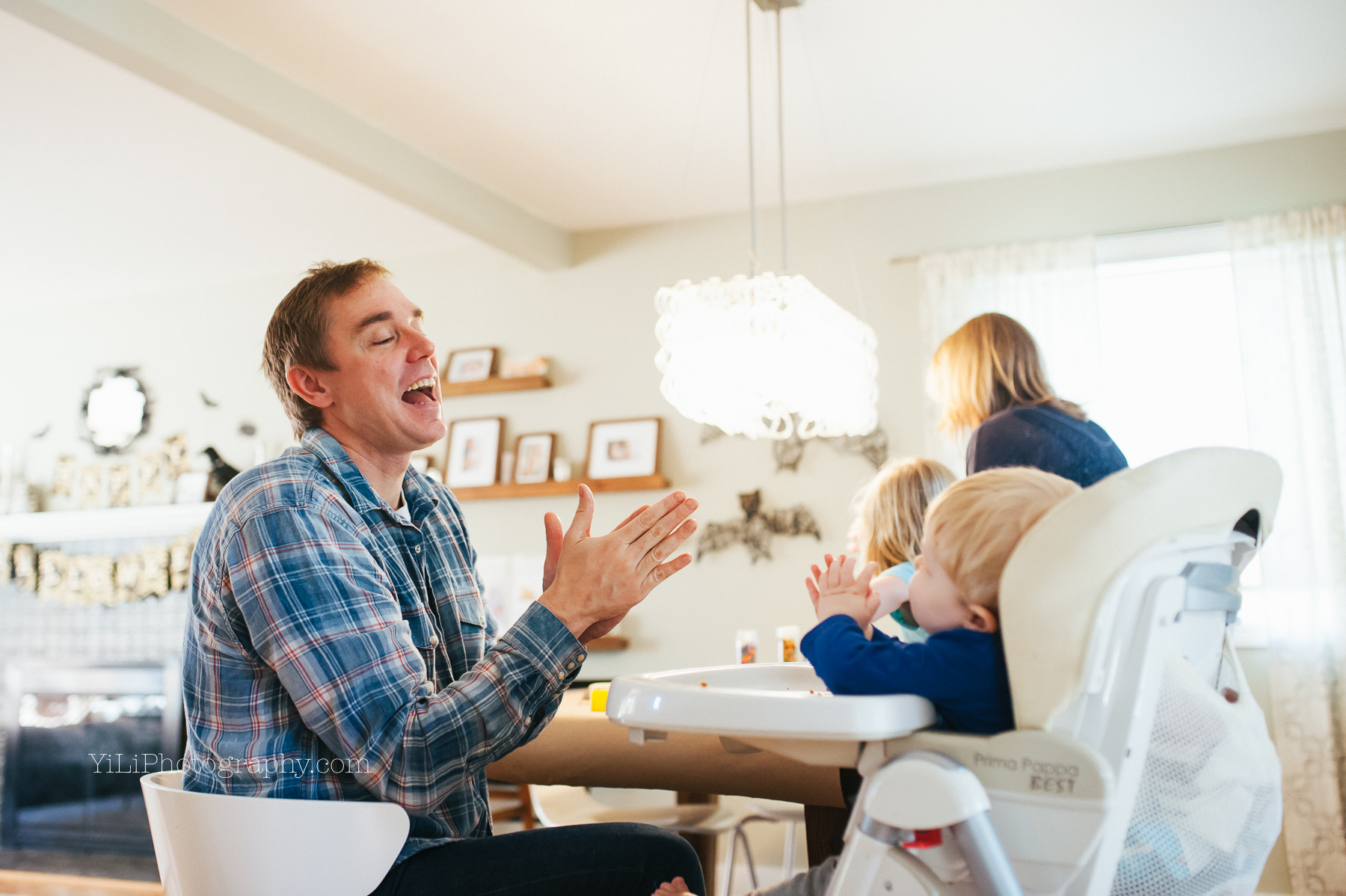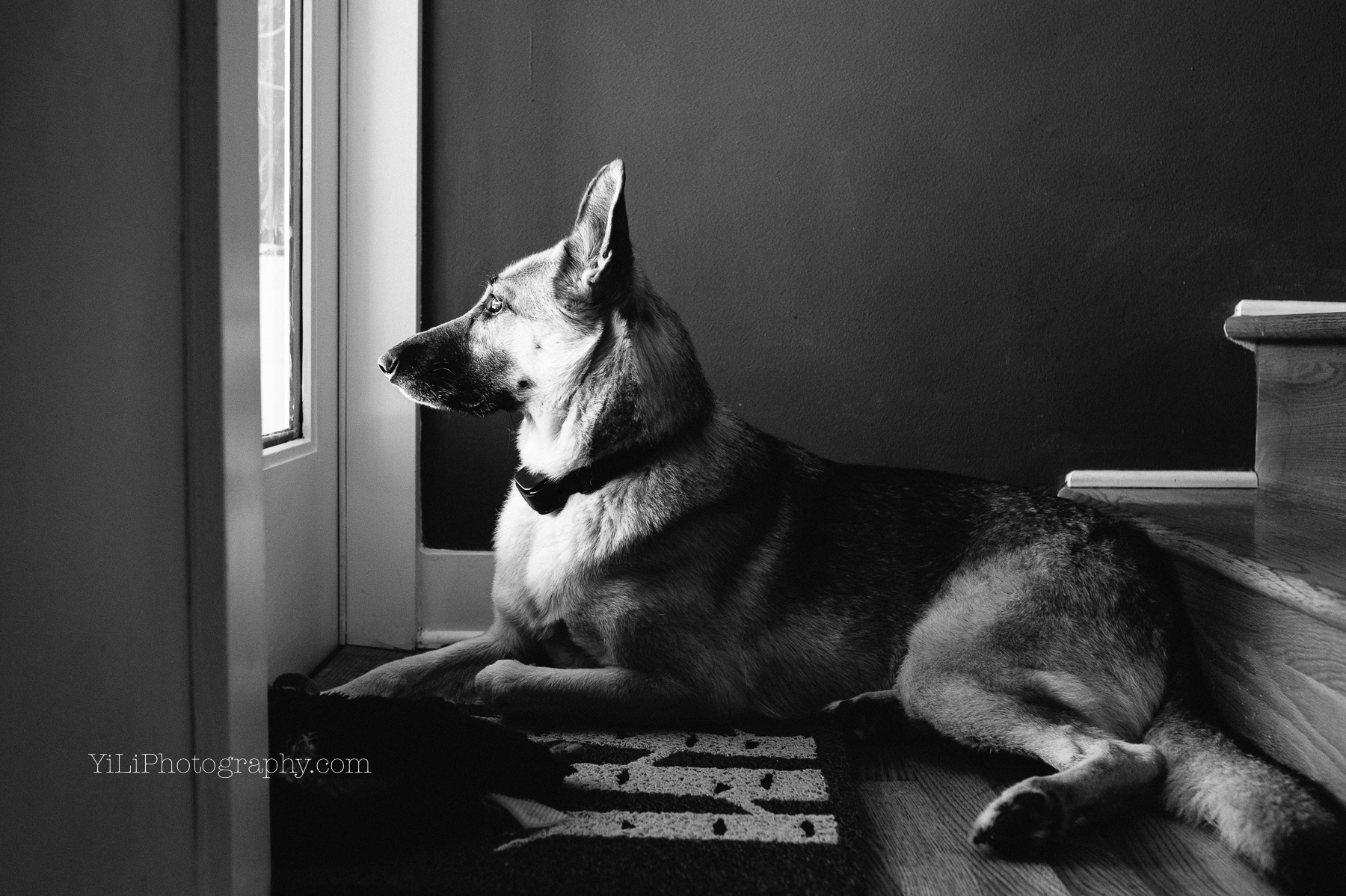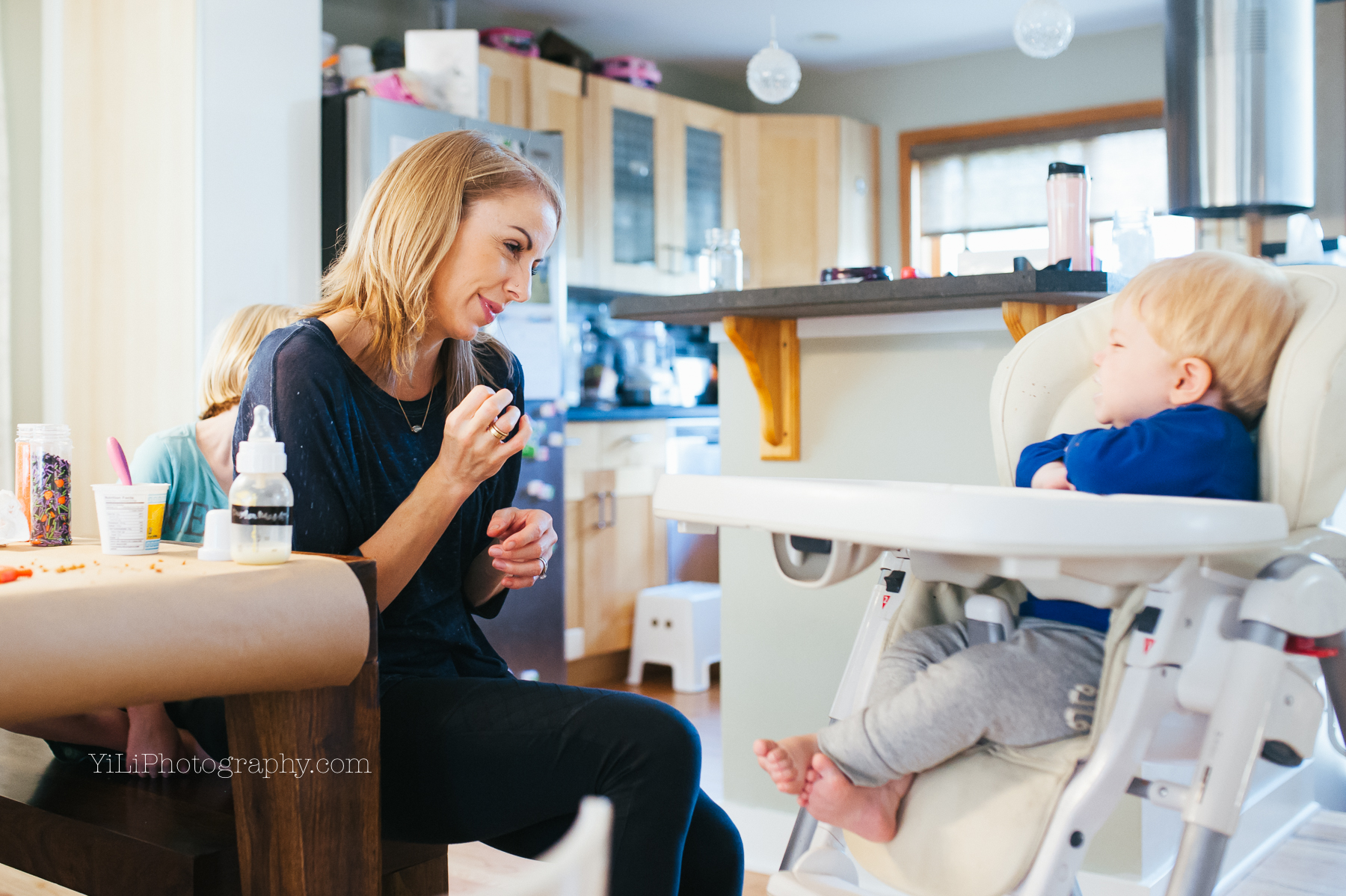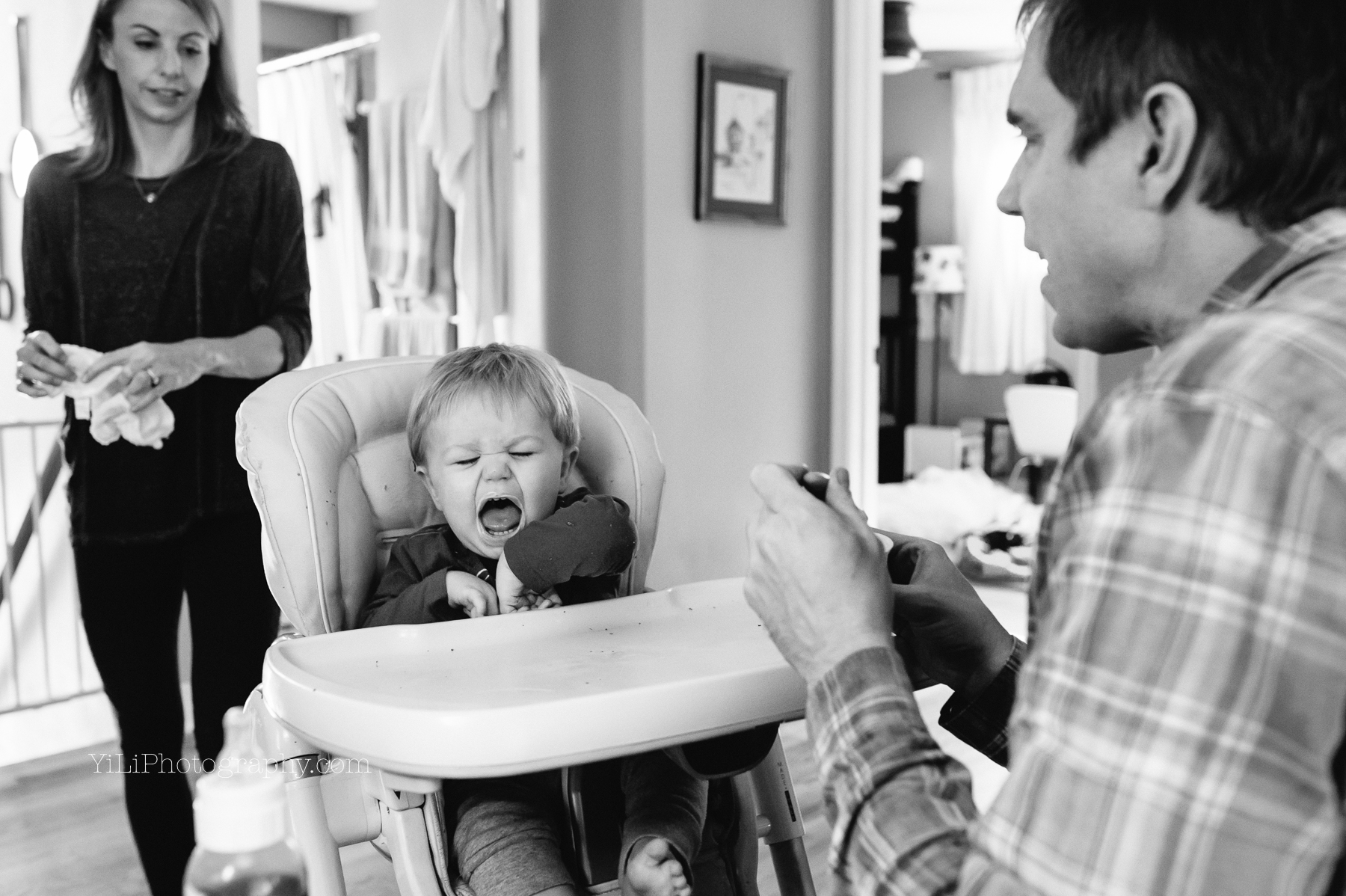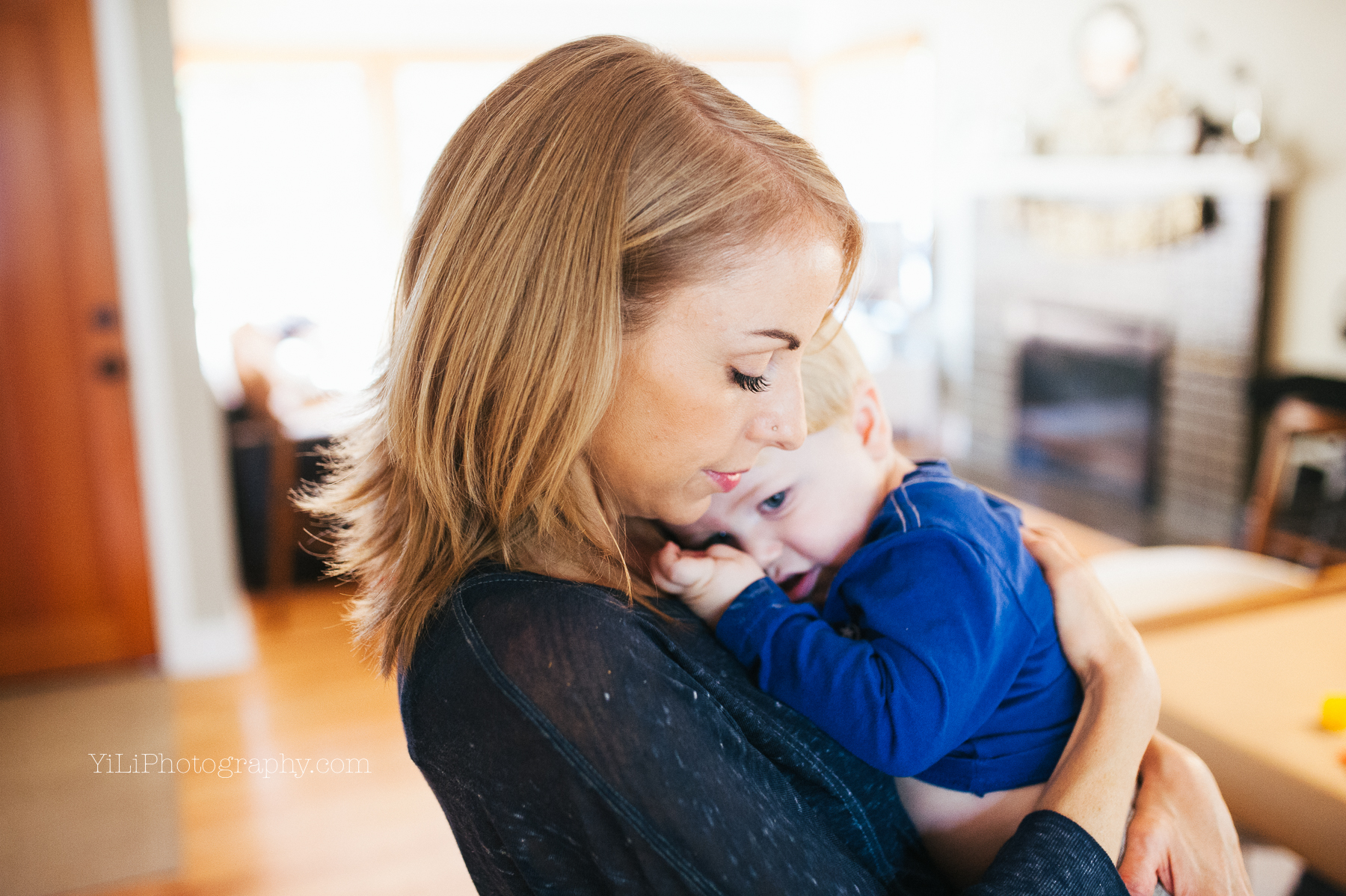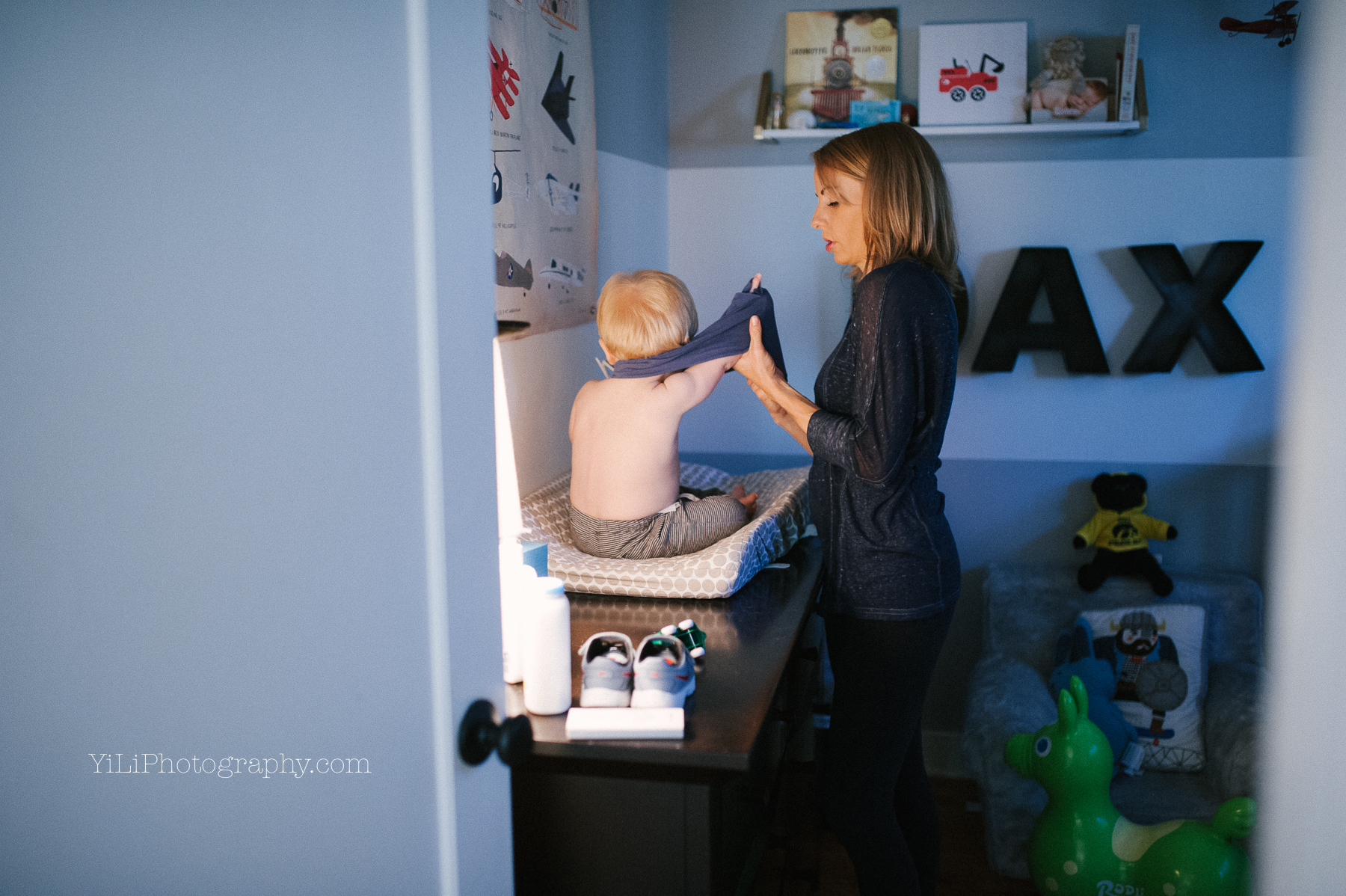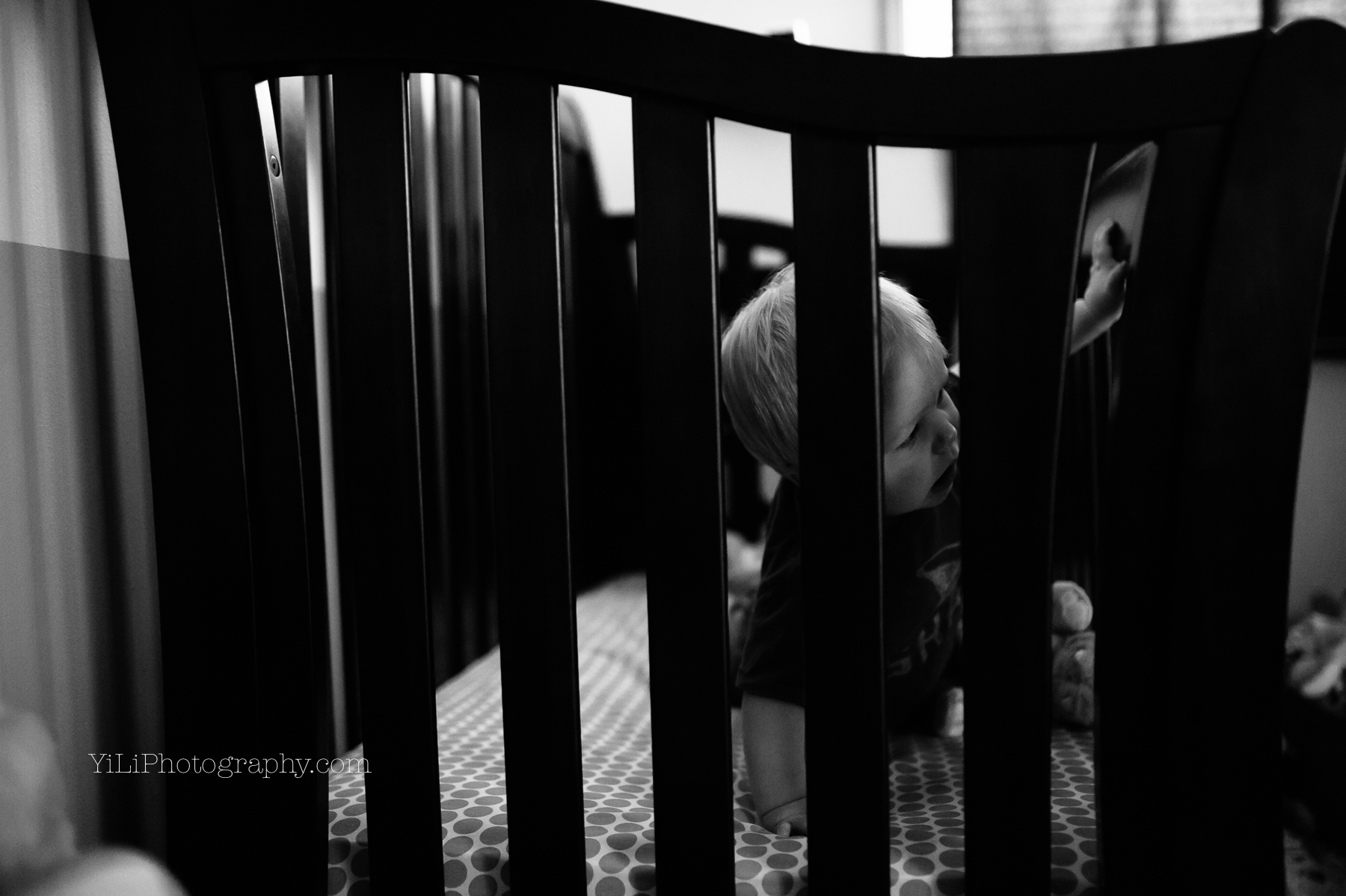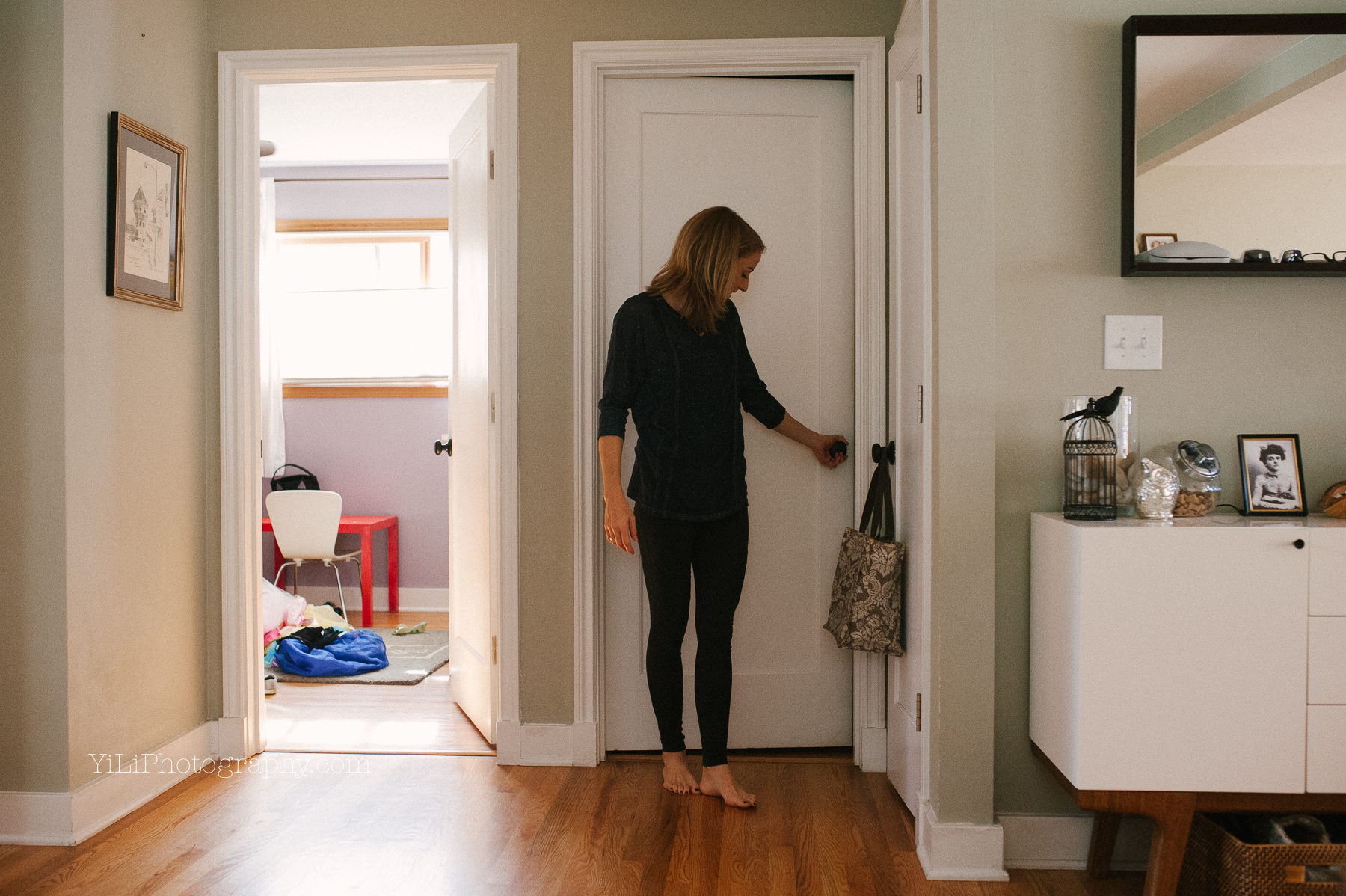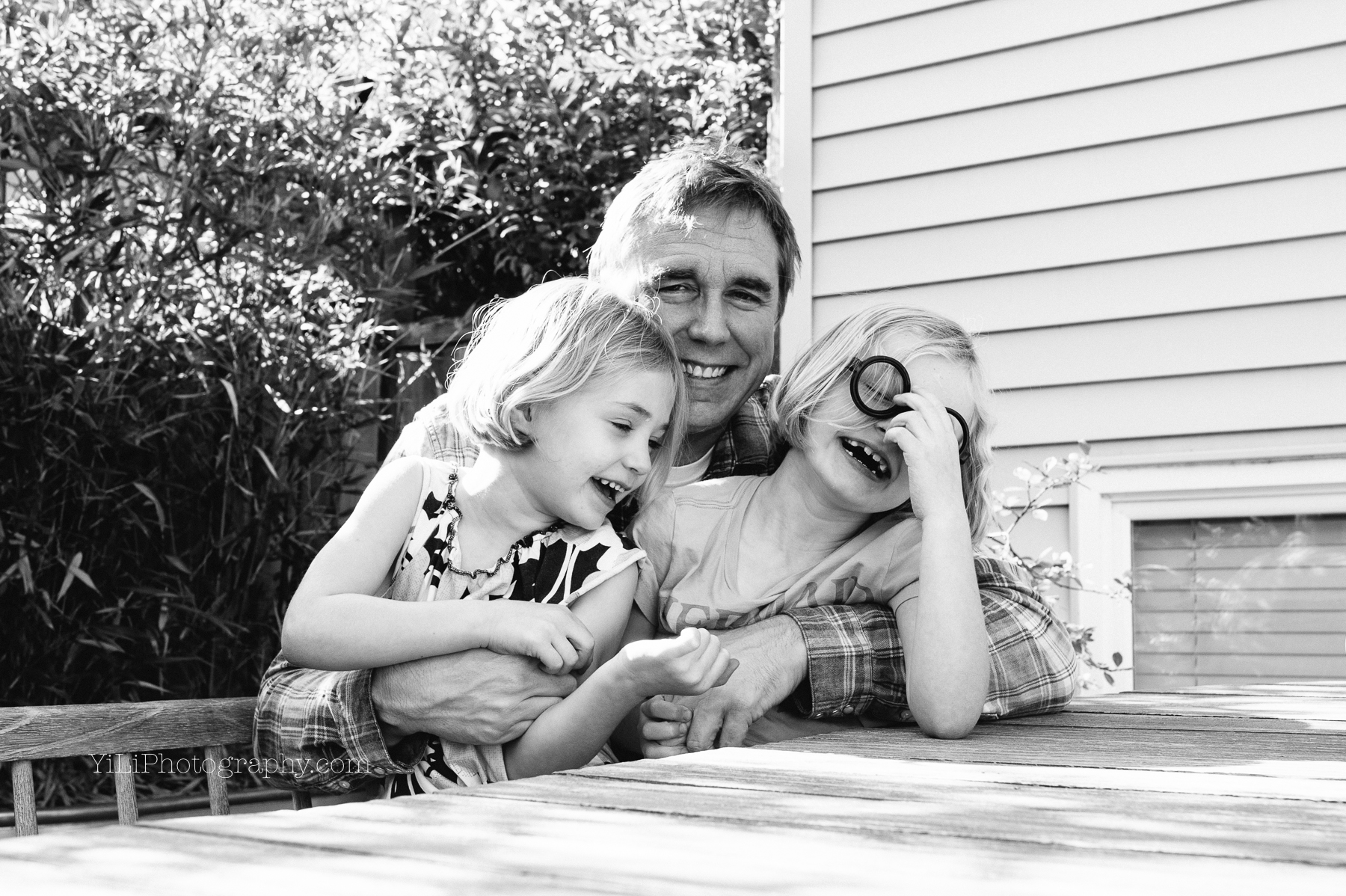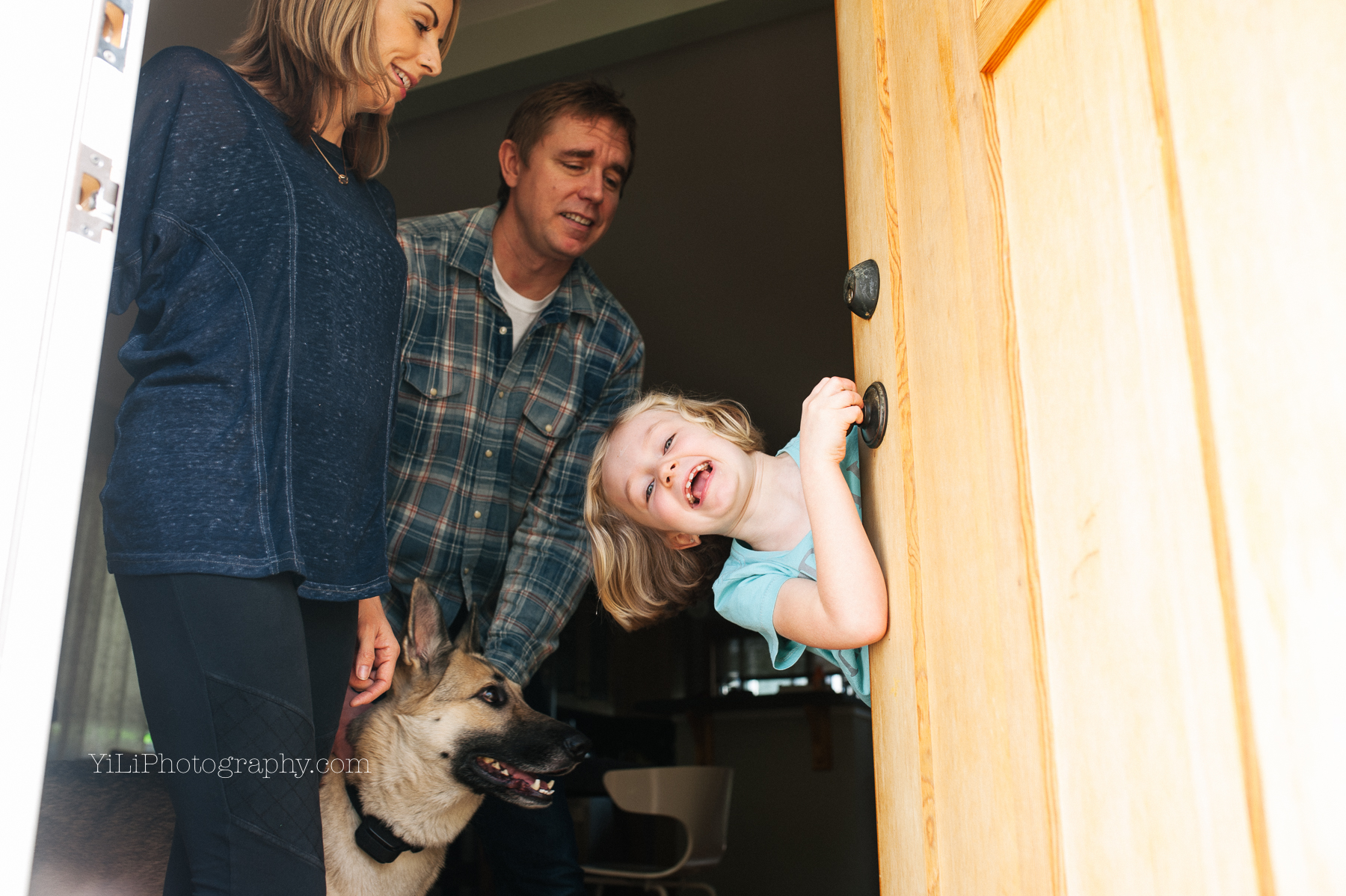 ---
Carrie Yuan is a documentary family photographer in Seattle, Washington, specializing in documentary family photography sessions that honestly tell the story of your family's here and now. Carrie's passion is to document the full-of-love journey that is parenthood and childhood (with a sprinkling of humor), in all its chaos & beauty. Carrie lives in Seattle with her family: a husband who had a fake Christmas tree as a kid but now has to get a real one every year since he's been married to Carrie (hehe), a six year old who is perfecting her freestyle with side breathing strokes, three year old boy/girl twins who are hilariously carrying on full-on conversations to each other these days, and a lab-ridgeback canine who gracefully takes a lot of abuse from the kids.
Carrie is currently booking family documentary photo sessions (that do NOT require the purchase of new outfits, or cleaning your house) for February 2016 and beyond, in-home newborn sessions in the Greater Seattle area, and hospital newborn sessions in Seattle hospitals.
---
---
You might also like
---