I might say this about almost every session, but this one was for real one of my most favorite sessions to shoot in a long time. Mom and dad purposely searched out a family photographer with a photojournalistic style (me!), so when I arrived at their home on a lovely Sunday morning during spring, they were hanging out in the living room with the front door open.
They greeted me and invited me in, then I proceeded to get out my camera. Dad was milling about in the kitchen preparing breakfast while mom was entertaining their baby & nursing.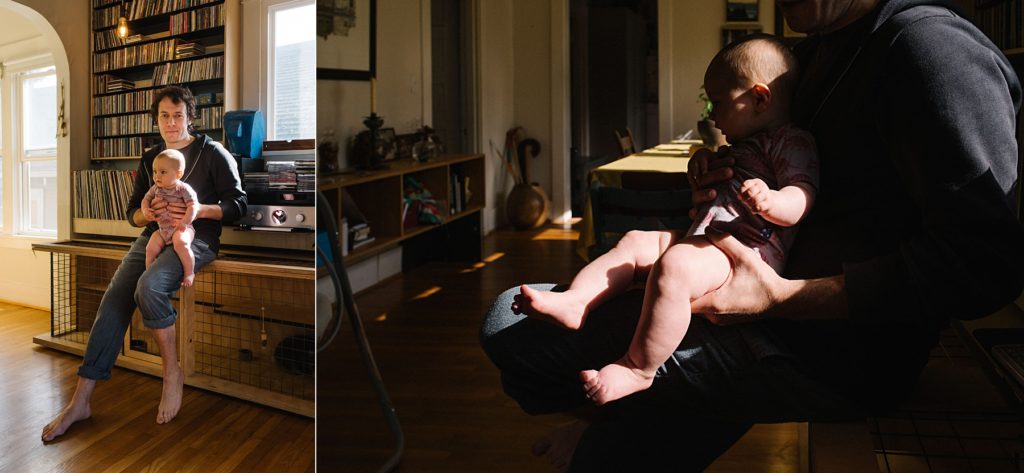 I said, "So you know, just go about your usual day and I just photograph you as you do your thing." They said, "Yup!" and proceeded to tell me how they had a photojournalist document their wedding so were looking for something similar for family photos. They both had a super chill vibe, as is required to allow a photographer to hang out with you for several hours.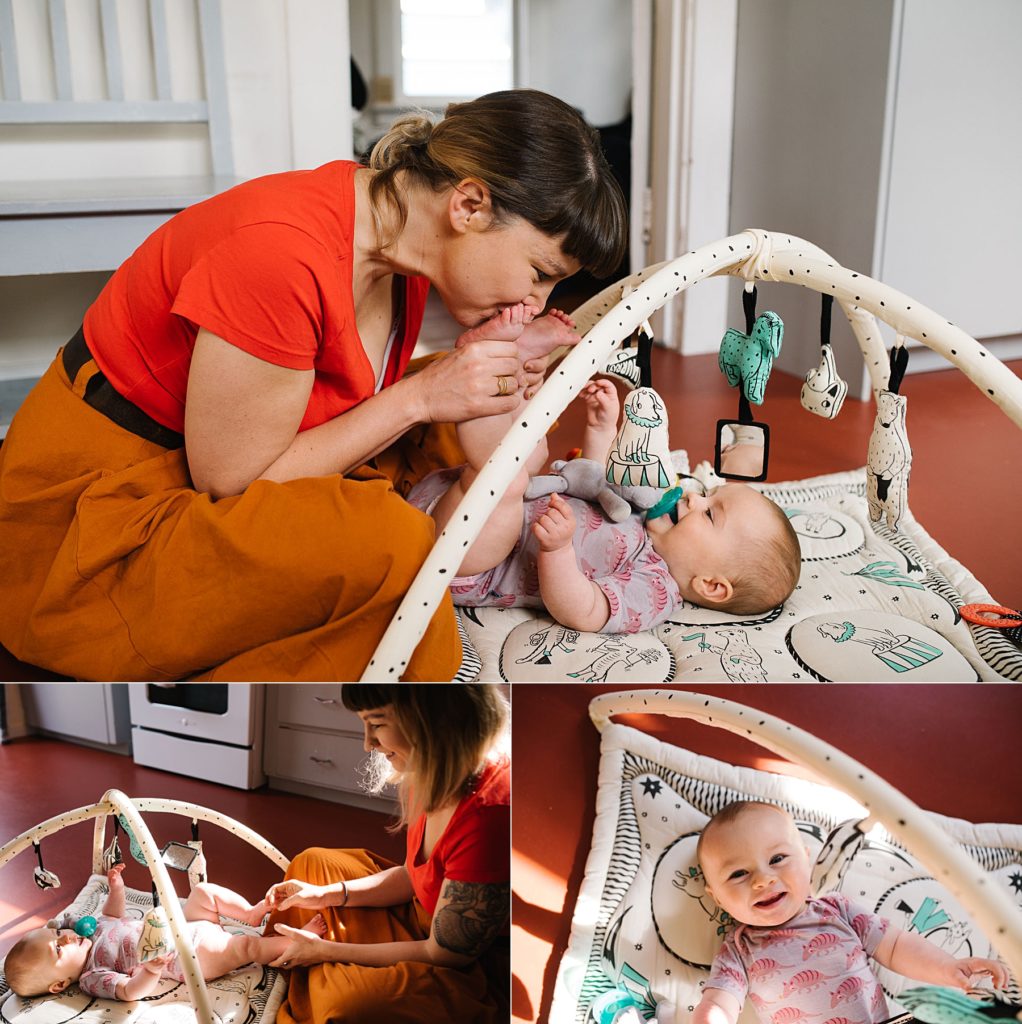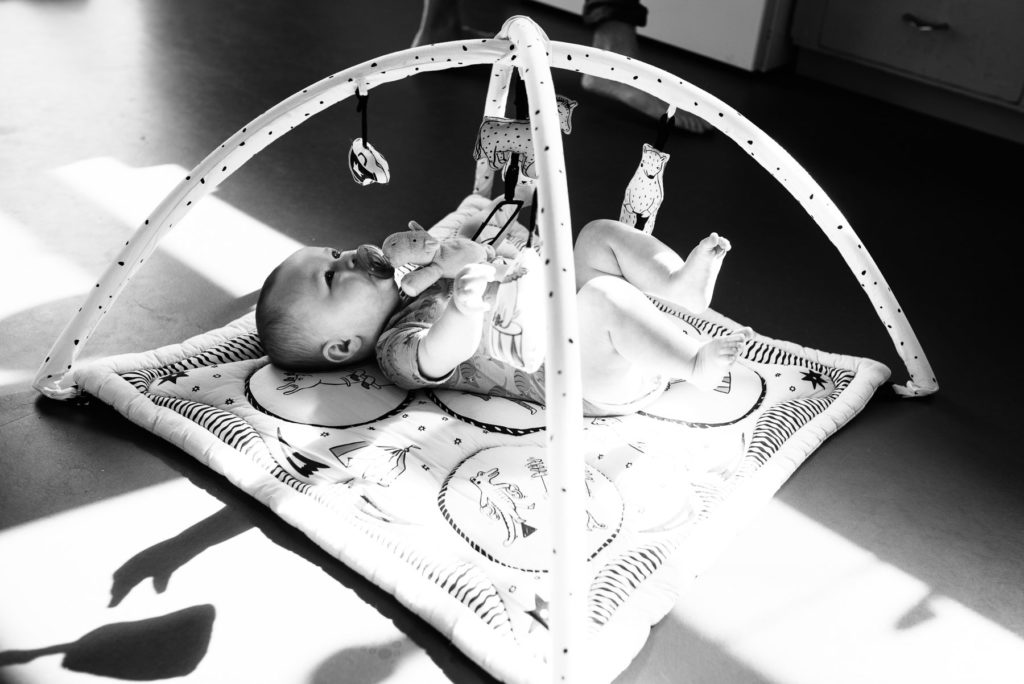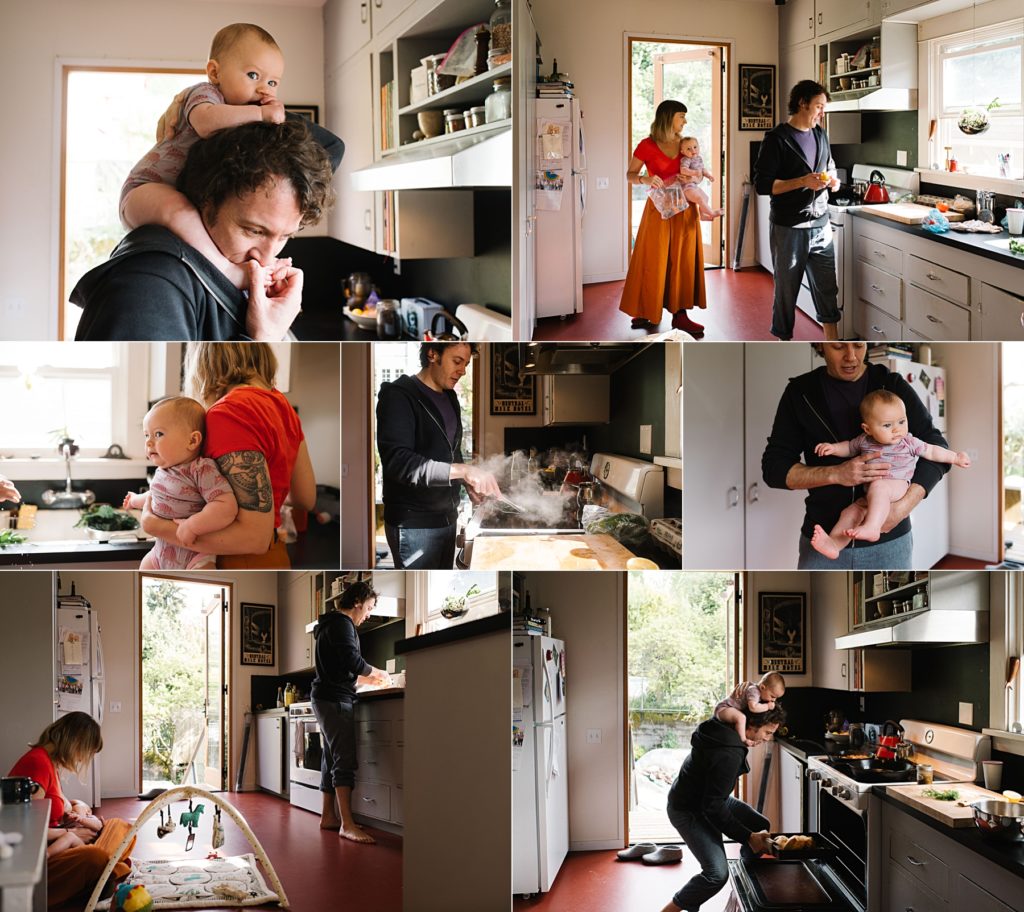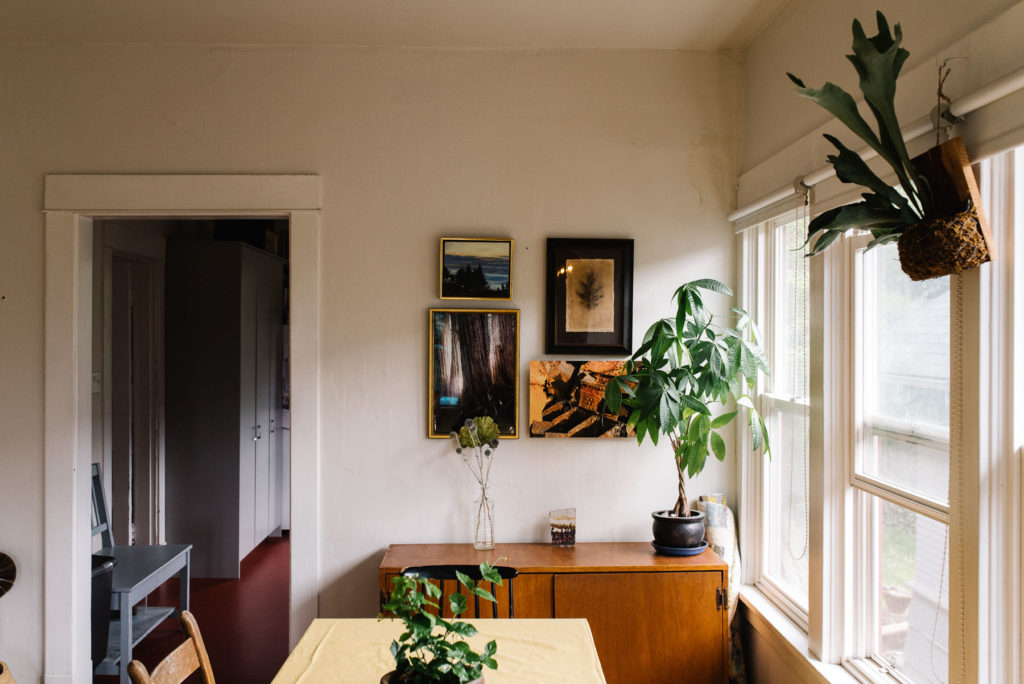 Their home was being lovingly renovated and was filled with an abundance of houseplants. I always say that houses come and go in the life of a family, so it's special to have photographs that document the first house you brought your baby home to.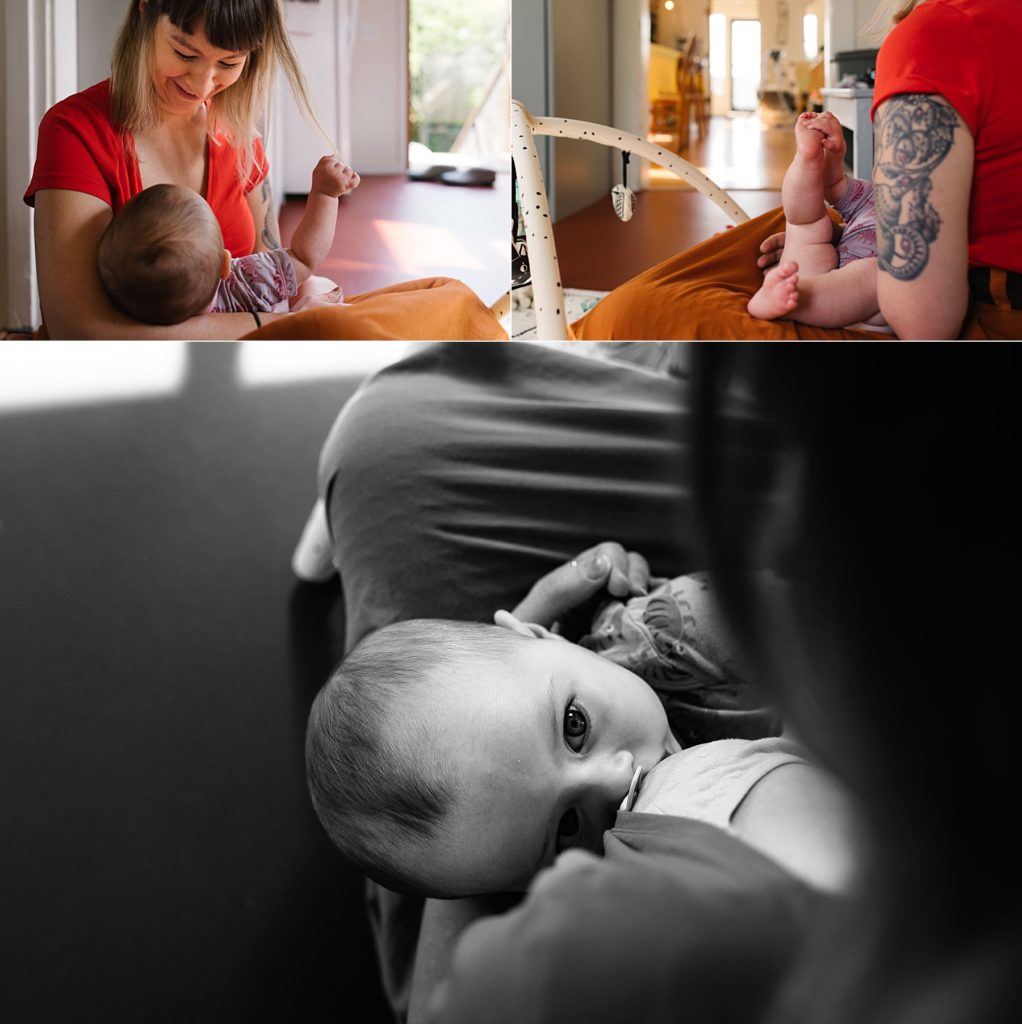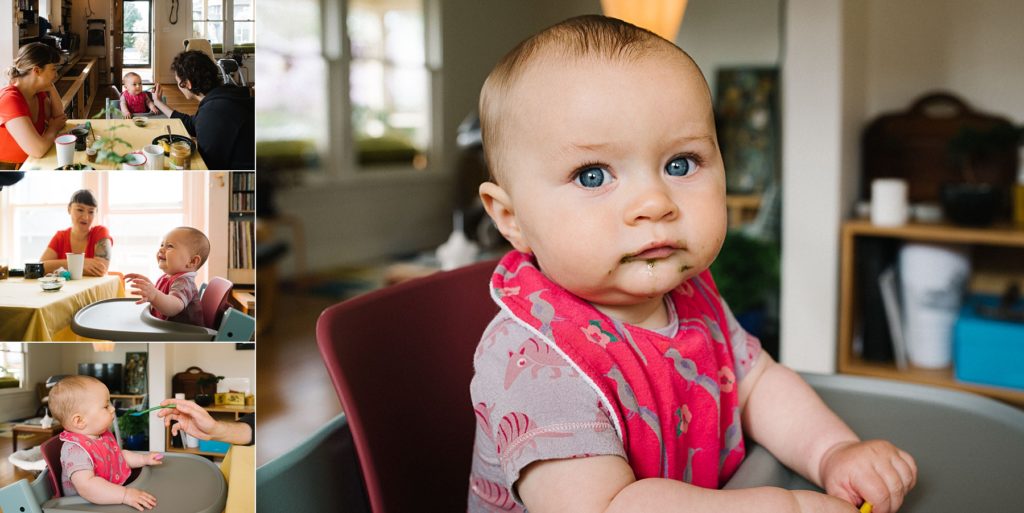 Mom and dad are both culinary wizards, with dad whipping up the most delicious breakfast I have seen of sauteed vegetables, scrambled eggs, and other goodies. Baby J's breakfast was also homemade; blueberry and kale, if I remember correctly. They are avid gardeners, harvesting many edibles from their own sunny garden.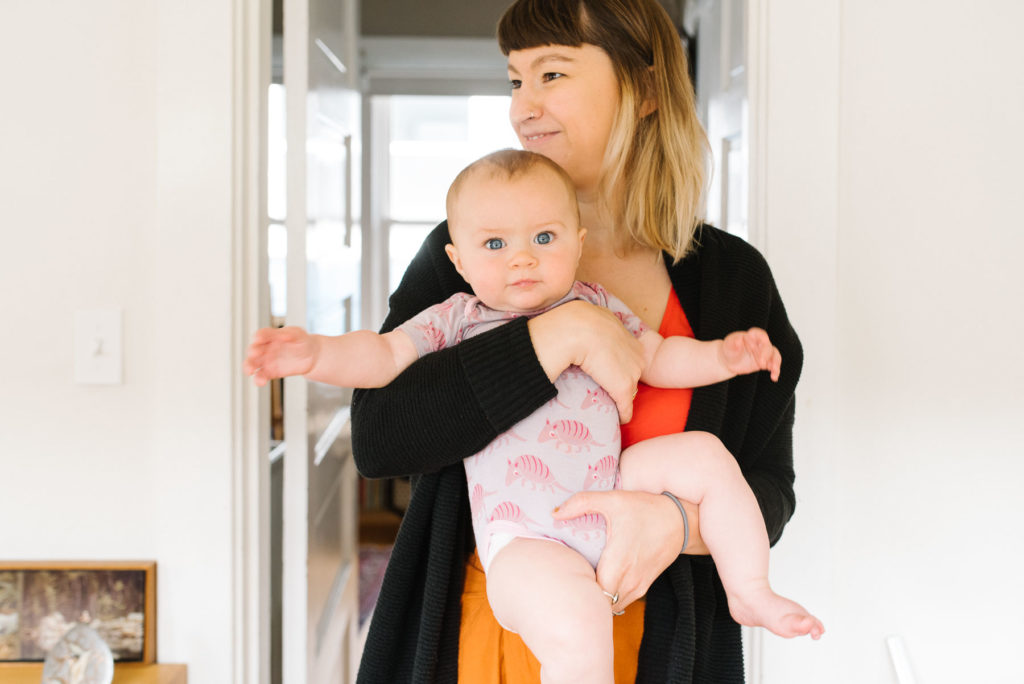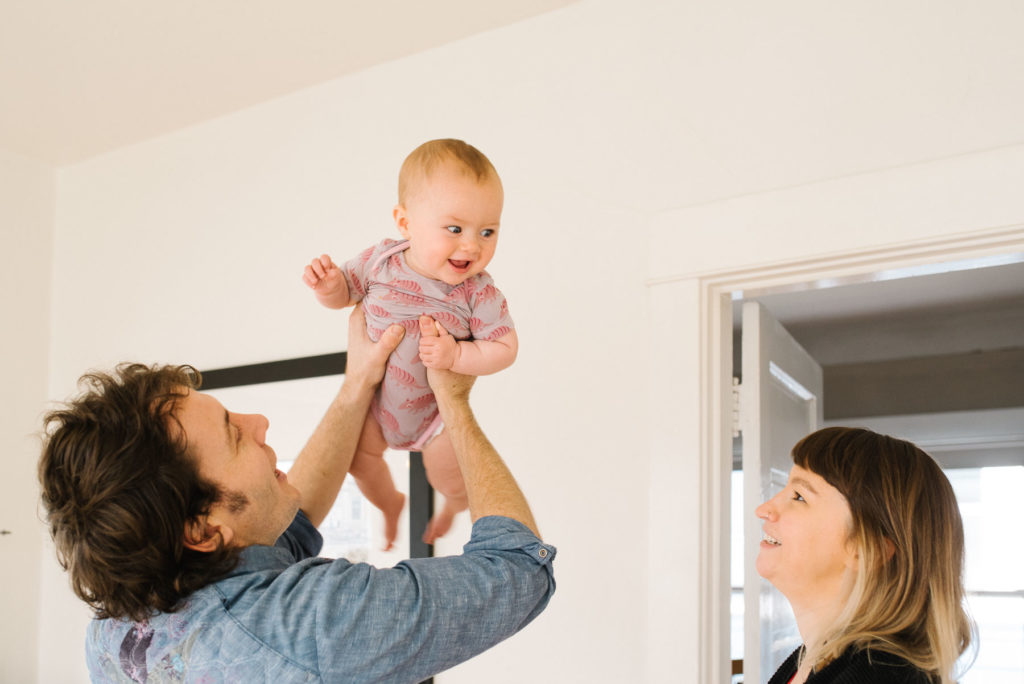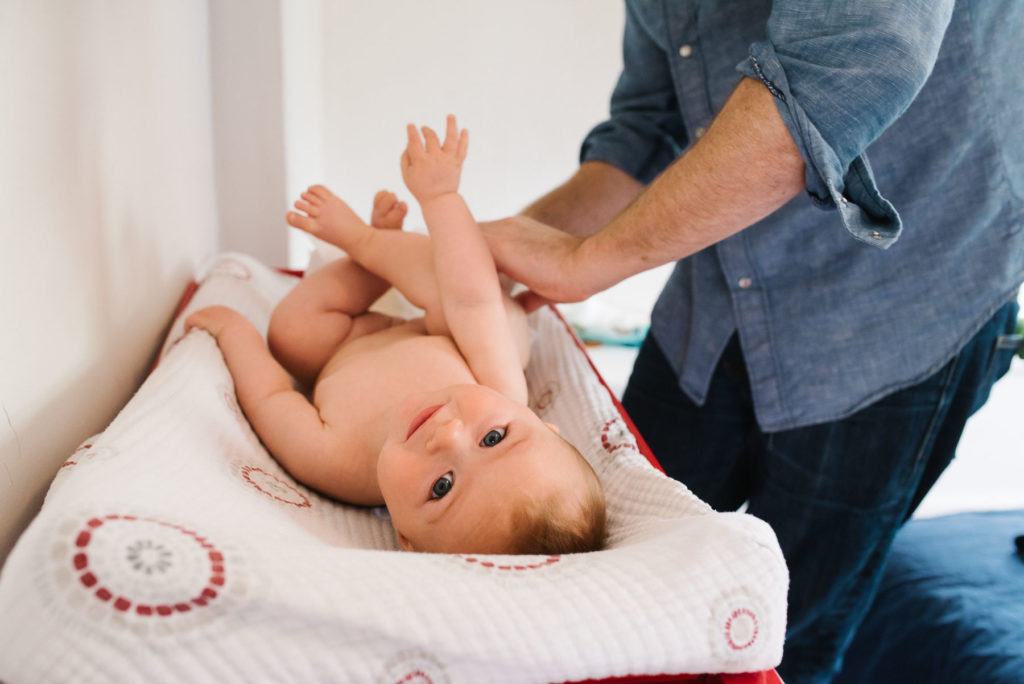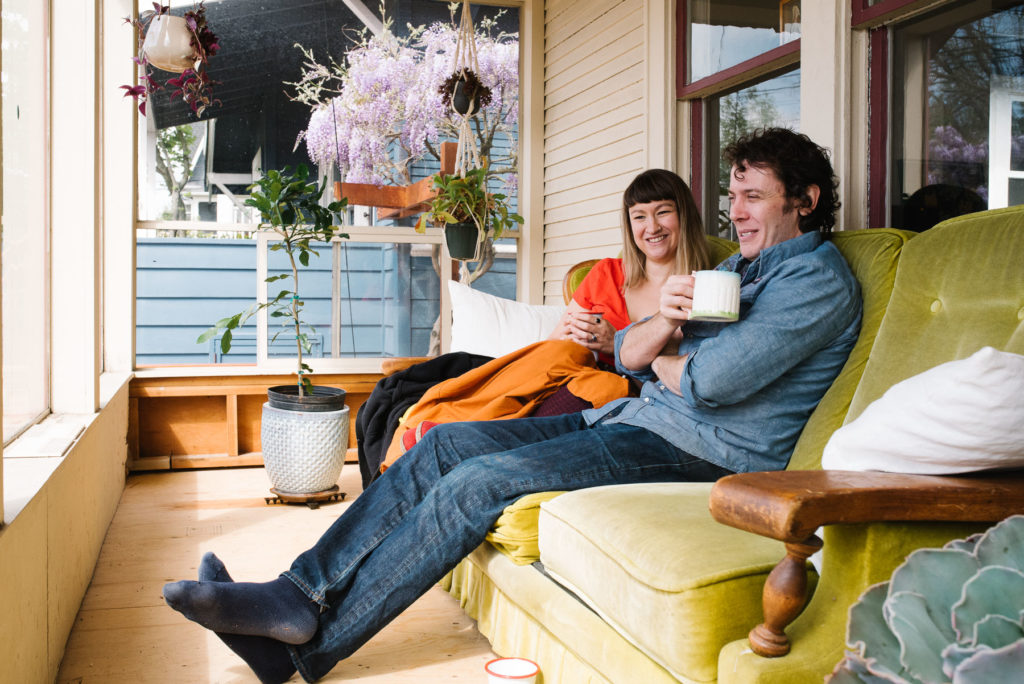 They both agreed that one of the best parts of their house is the sunny enclosed front porch.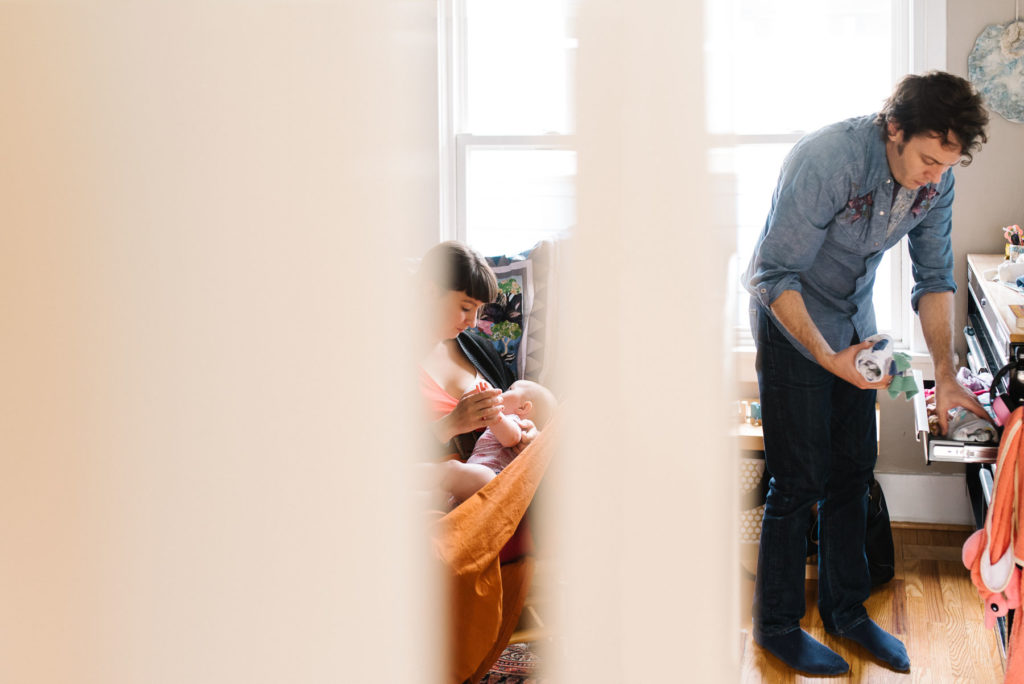 After a short nap and more milk, we were ready to venture outside for a walk to nearby Gas Works Park.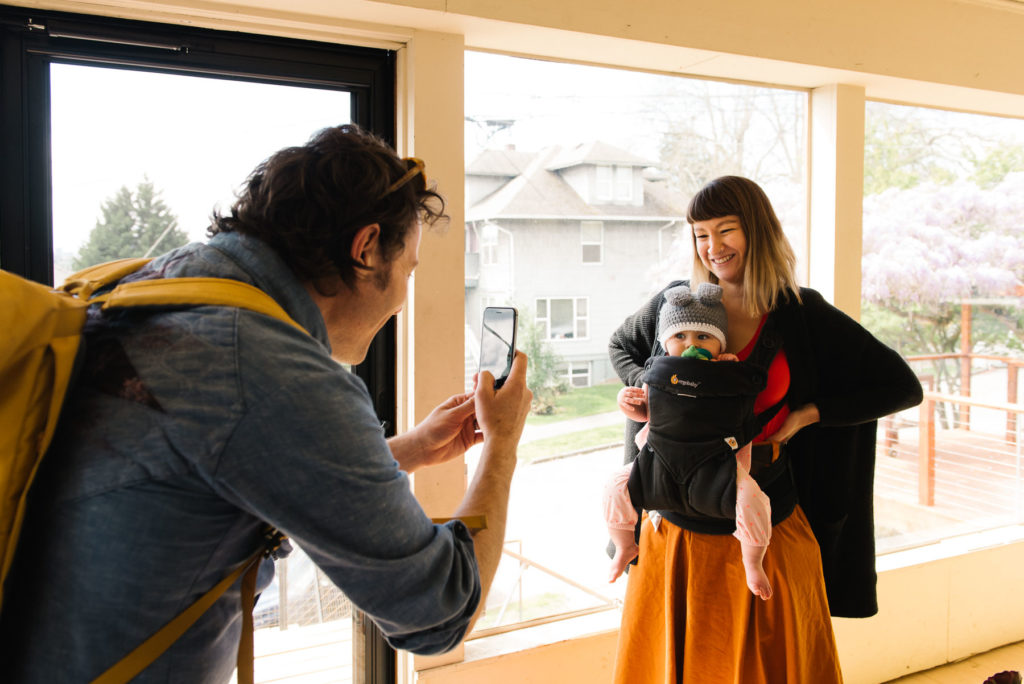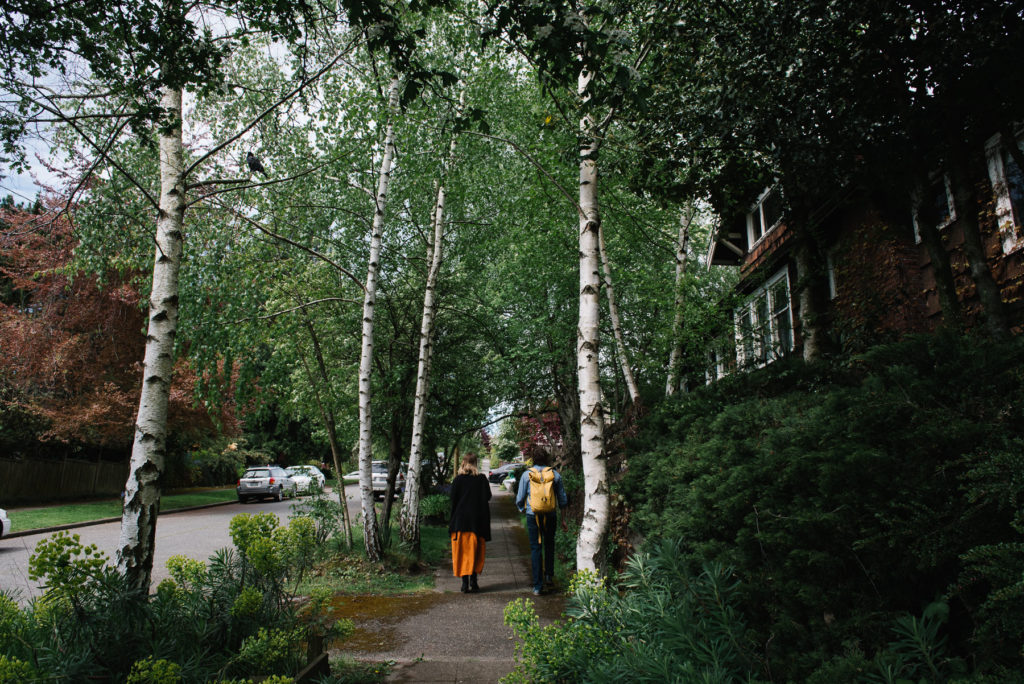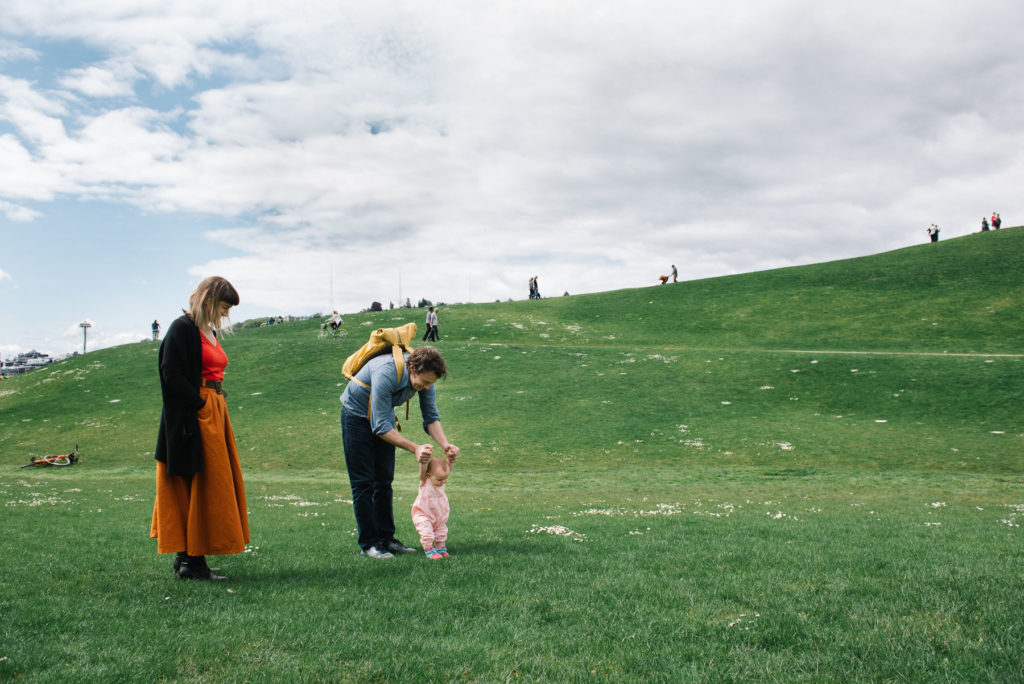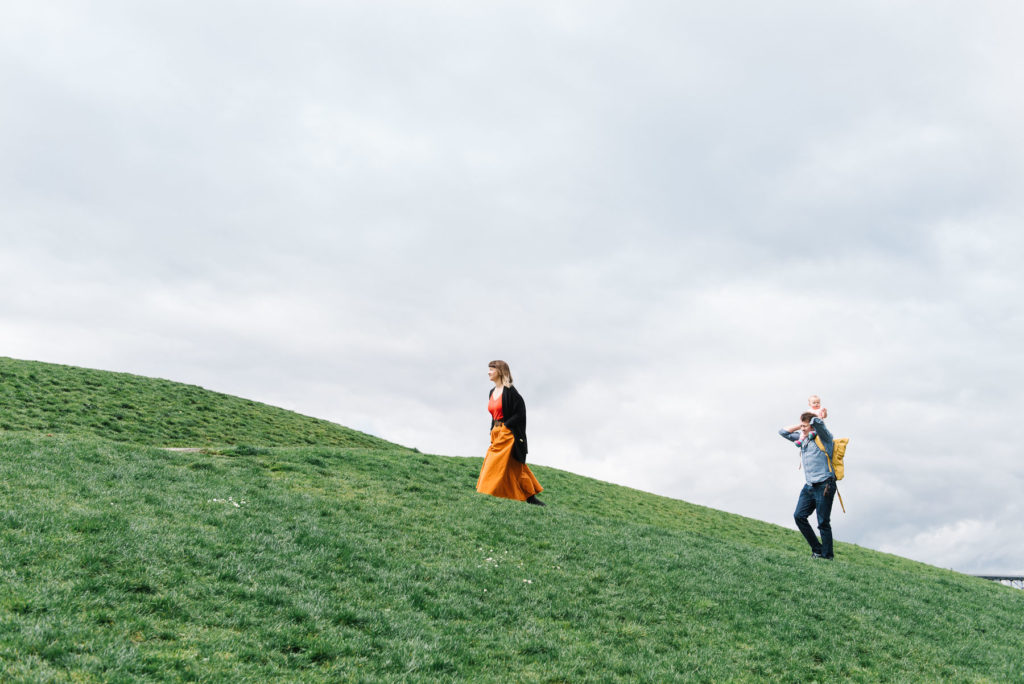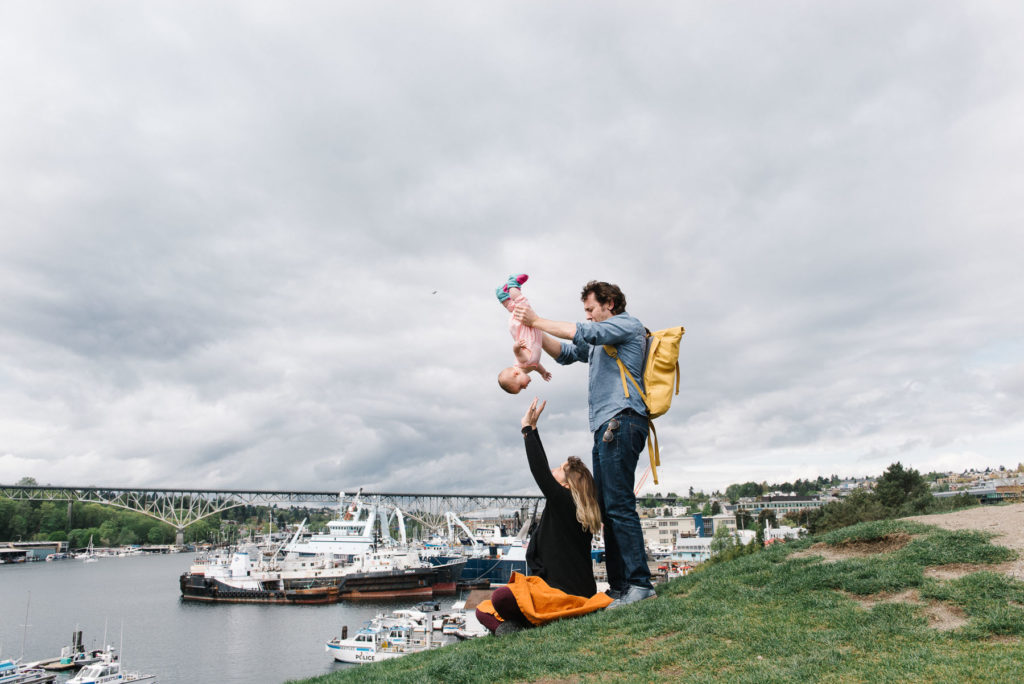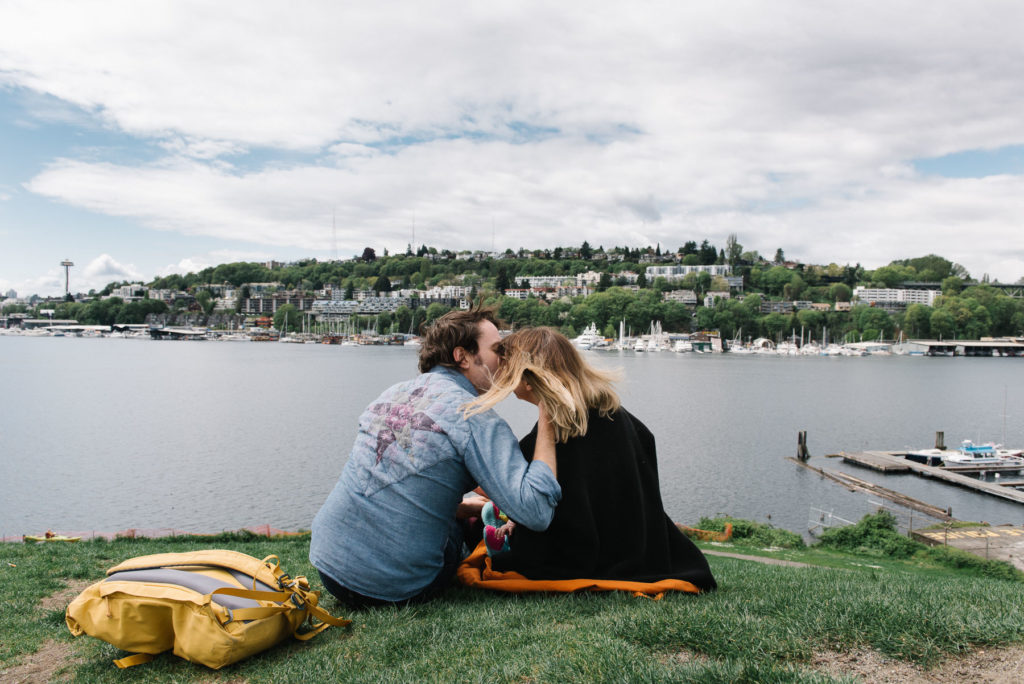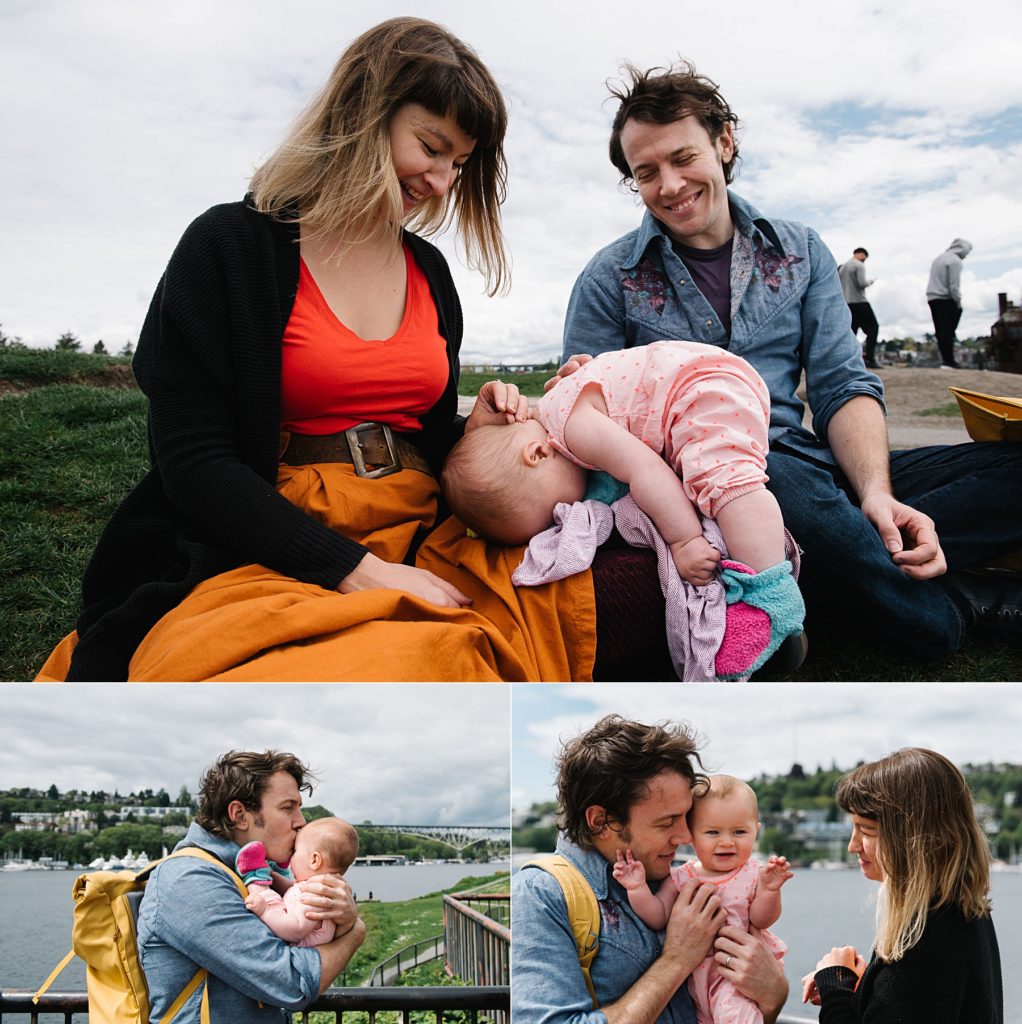 After the short adventure, it was once again time for a nap so we all headed home.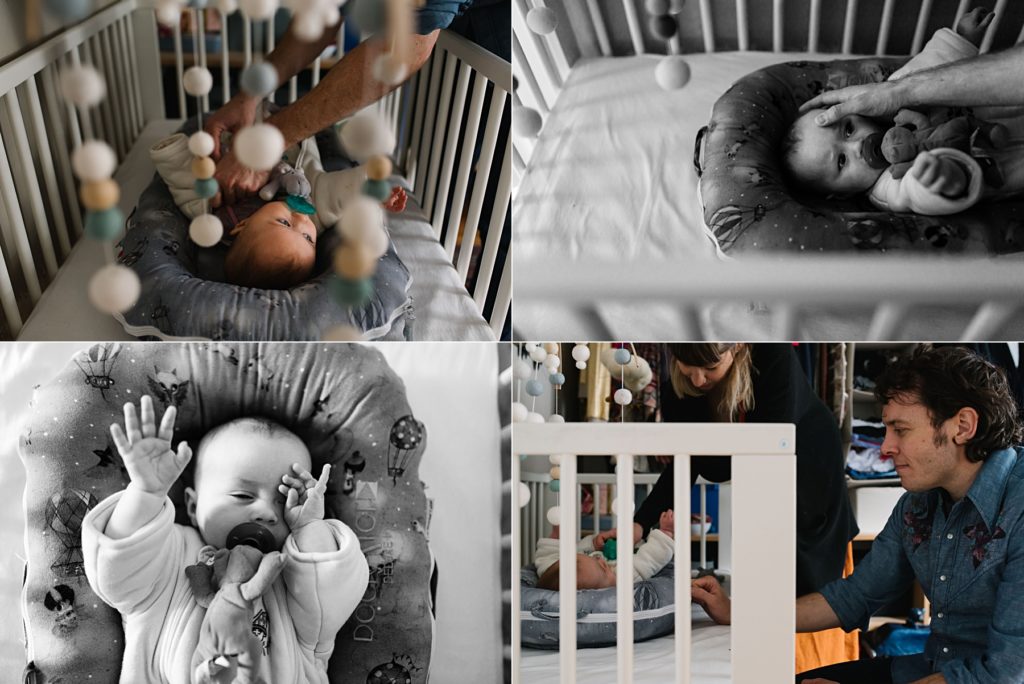 One thing that struck me about these parents was that despite how tired they may have been during this season of life, they were really enjoying their baby and had an awareness that this time was fleeting, in a way that I've found to be rare when you're in THE BLUR, and to be honest, in a way that I couldn't appreciate my babies when I was in the thick of it. So that made me even happier to make the sweet collection of photographs I did of their little family, and I hope they will treasure the book we made as well. For the cover text, they decided to imprint all of their nicknames for their baby girl, which I thought was so original and creative.
---
---
You might also like
---