This family holds a special place in my heart, because I've been photographing their little boy Weston since the day he was born, and all throughout his entire first year of life. We culminated that year by having a birthday cake smash session at home, and also documented his big sisters playing dress up in these AMAZING Frozen-themed Elsa and Anna dresses that were made by a special aunt. Aren't they the best?! You could just see the girls' faces light up as they donned these magical dresses. Oh, the joys of being a little kid!
Around Weston's 1st birthday, he was getting the hang of walking, and loved practicing back and forth between mom and dad.
This was actually Weston's second time having cake, as he had his birthday party the weekend before. So when he saw the little cake come out, he totally knew what it was all about!!! He dove right in and I think it's fair to say this guy loves chocolate.
After he was covered in greasy buttercream frosting, a bath in the kitchen sink was the perfect way to clean him off.
I love that we captured these photos in their first family home, because as we had the session, the house was on the market to be sold. This lovely family has since moved in to a new home in a new neighborhood, and if you know anything about the current housing market in Seattle, that is something huge to celebrate! I was happy to hear that one of the photos from our session helped them in their "winning" bid for their new home. Yay!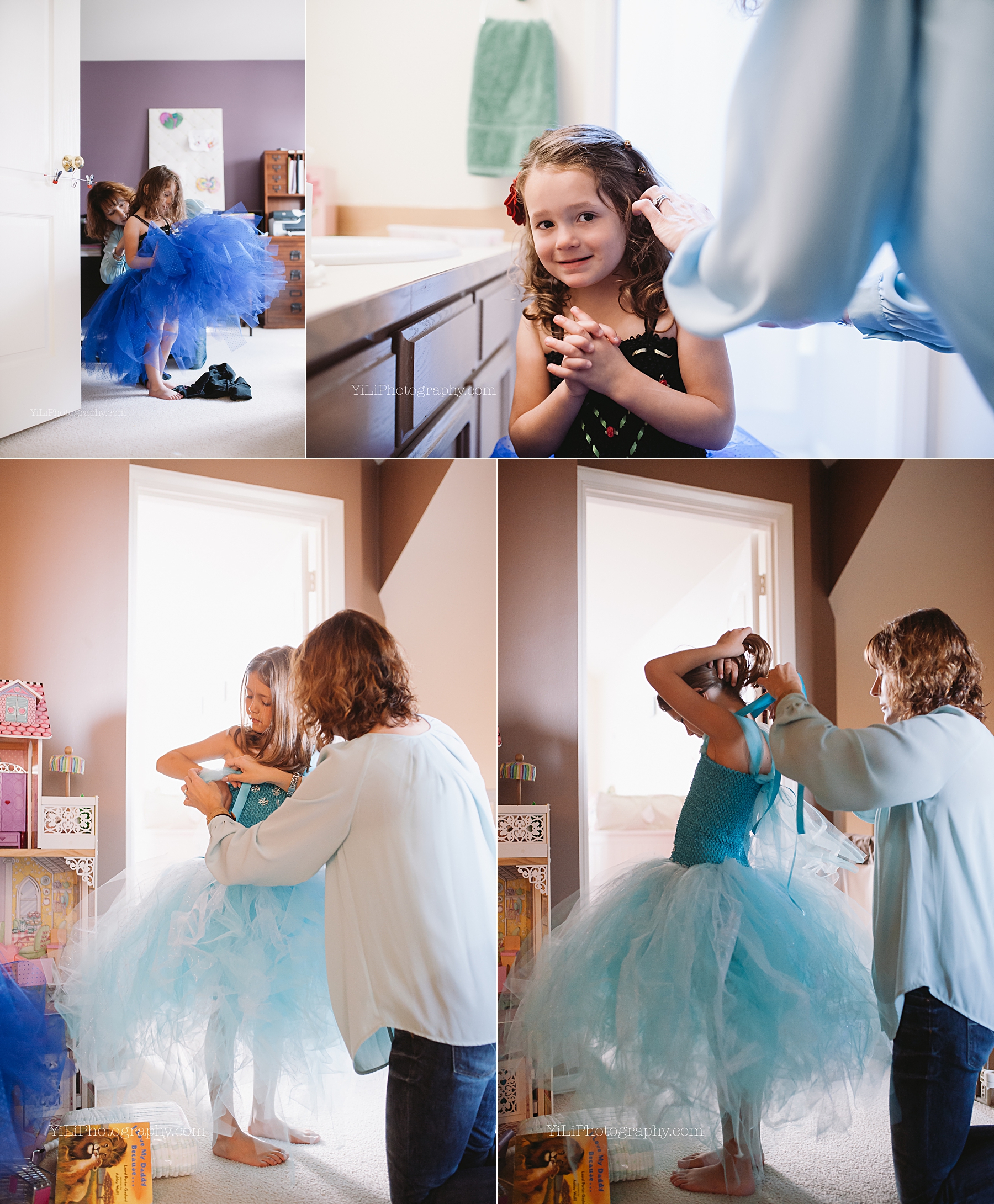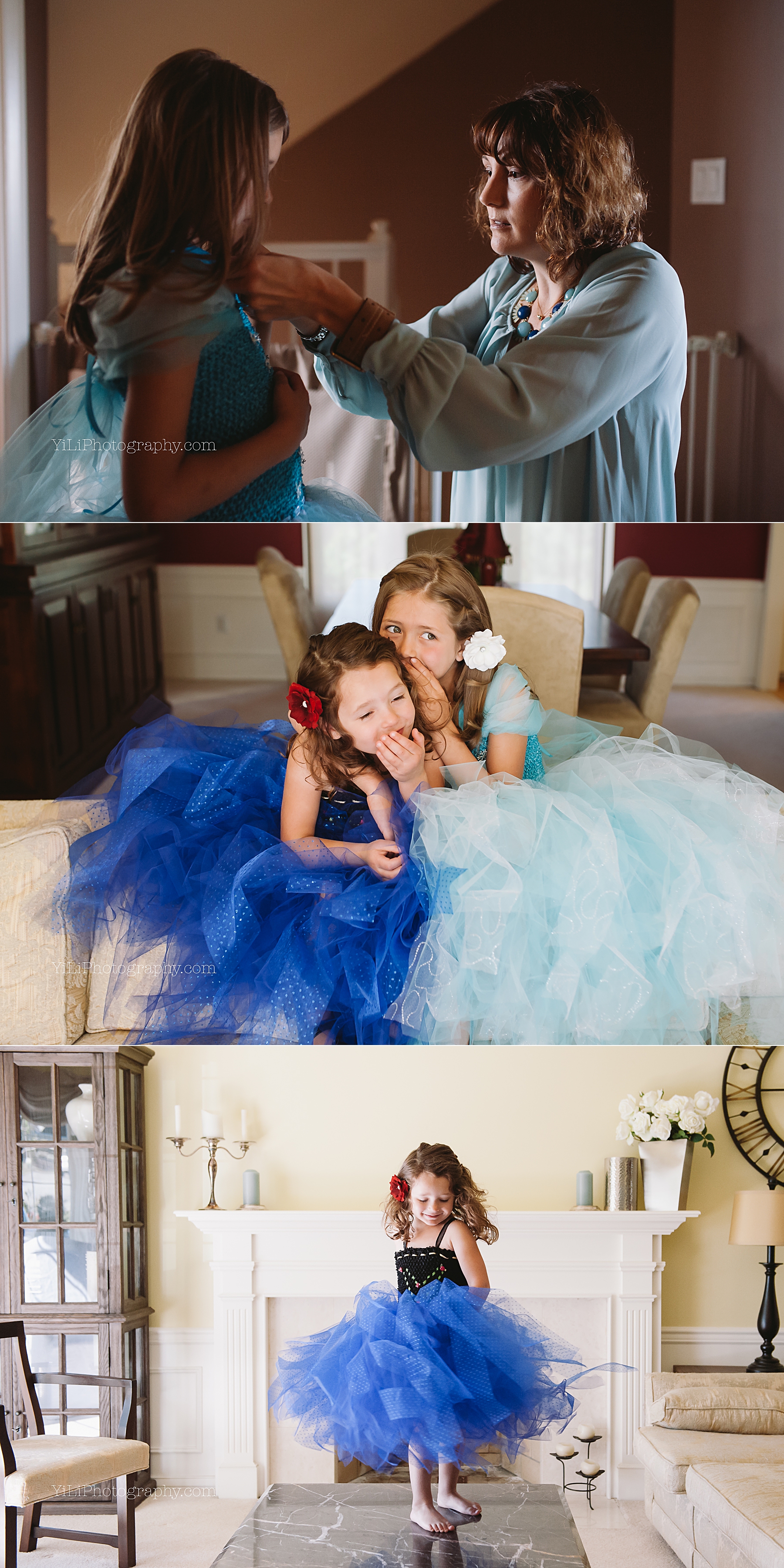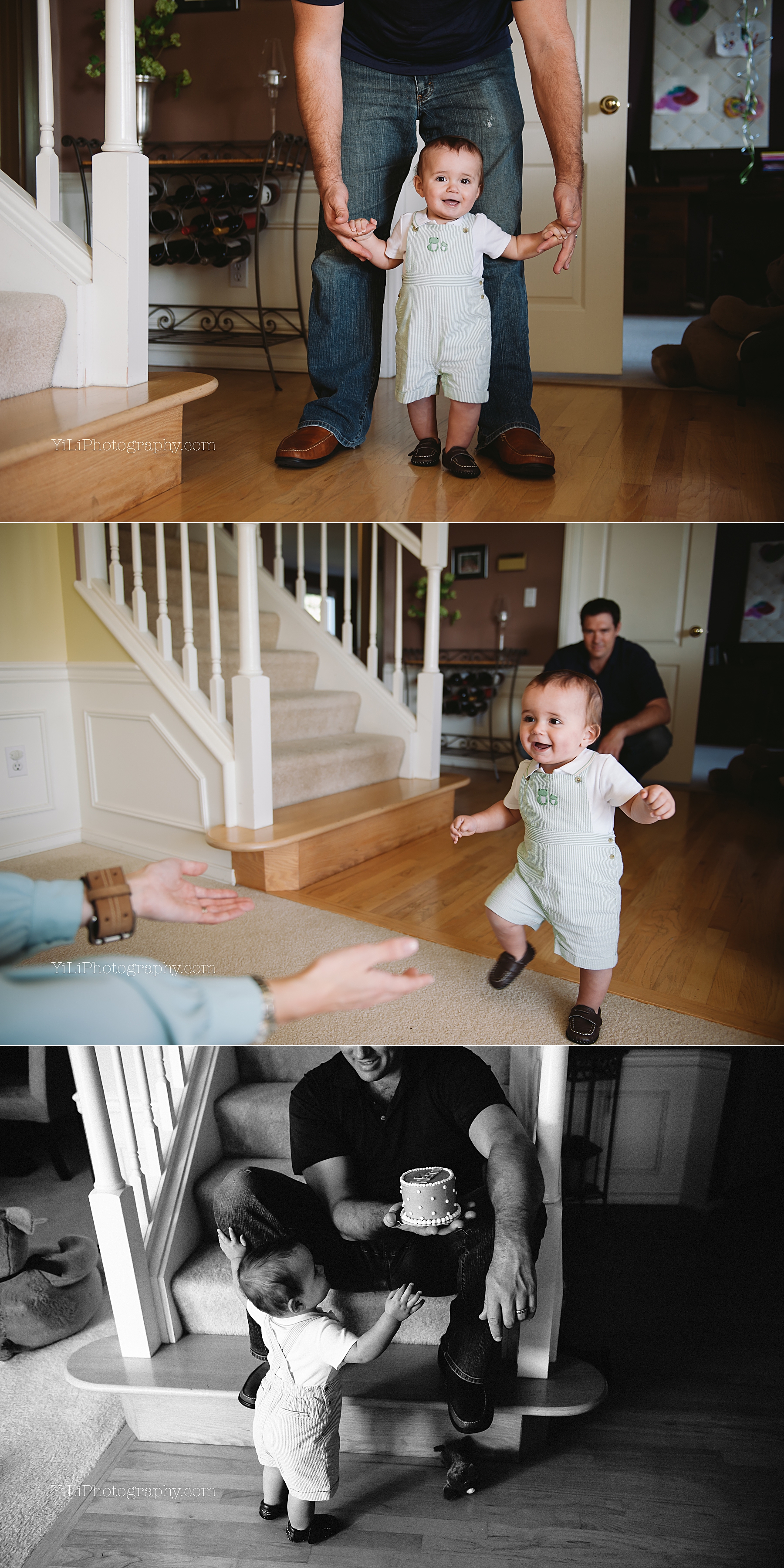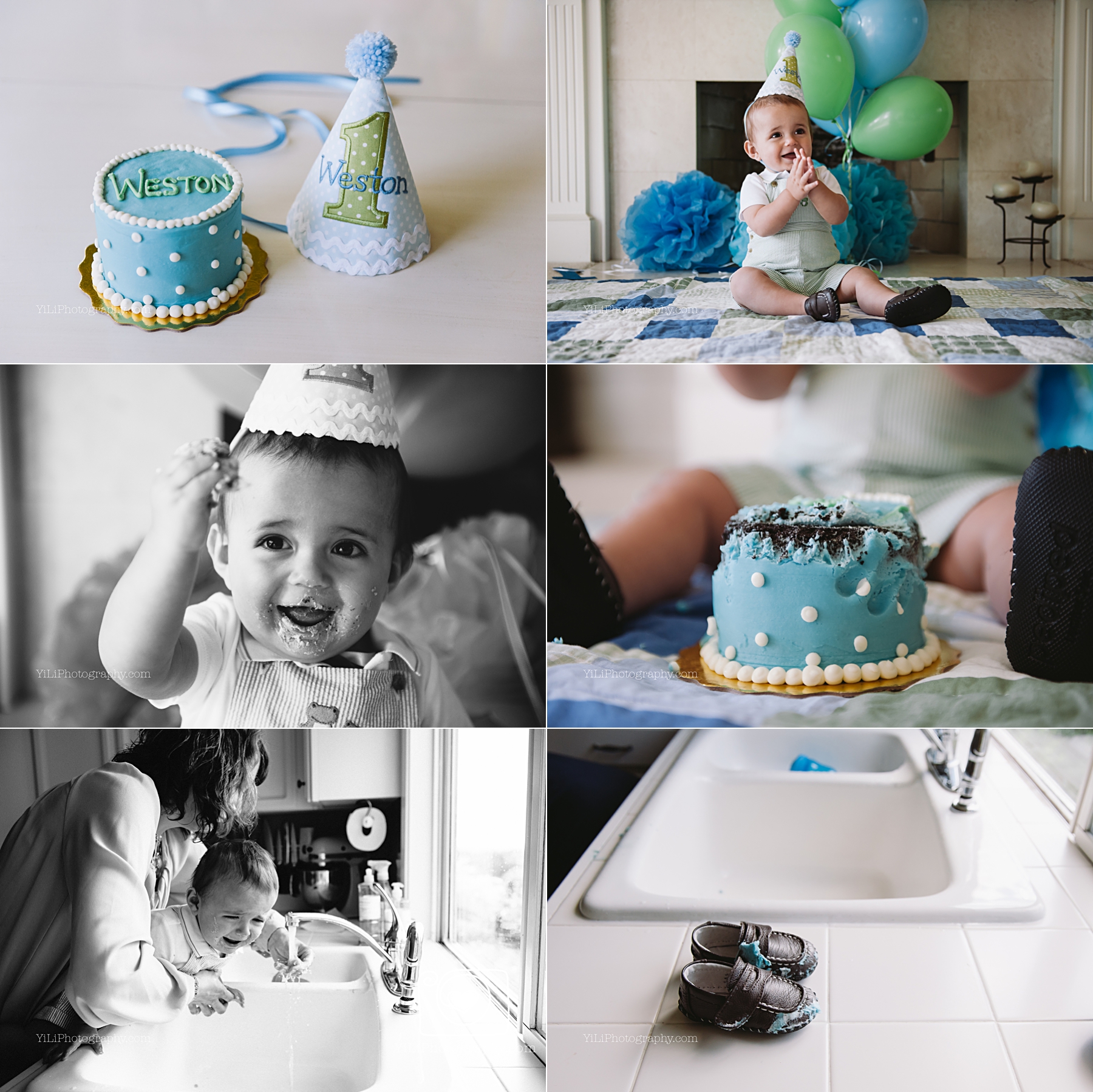 Carrie Yuan is a documentary family photographer in Seattle, Washington, specializing in documentary family photography sessions that honestly tell the story of your family's here and now. Carrie's passion is to document the full-of-love journey that is parenthood and childhood (with a sprinkling of humor), in all its chaos & beauty. Carrie lives in Seattle with her family: a husband who bakes such a mean chocolate mocha cookie that his coworkers mistake it for being made by Carrie, a six year old who was thrilled to receive a snorkel and set of fins for her birthday, three year old boy/girl twins who are an absolute delight on most days, and a lab-ridgeback canine whose favorite spot to nap is everywhere she's not supposed to be. Sigh.
Carrie is currently booking family documentary photo sessions (that do NOT require the purchase of new outfits, or cleaning your house) for February 2016 and beyond, in-home newborn sessions in the Greater Seattle area, and hospital newborn sessions in Seattle hospitals.
---
---
You might also like
---