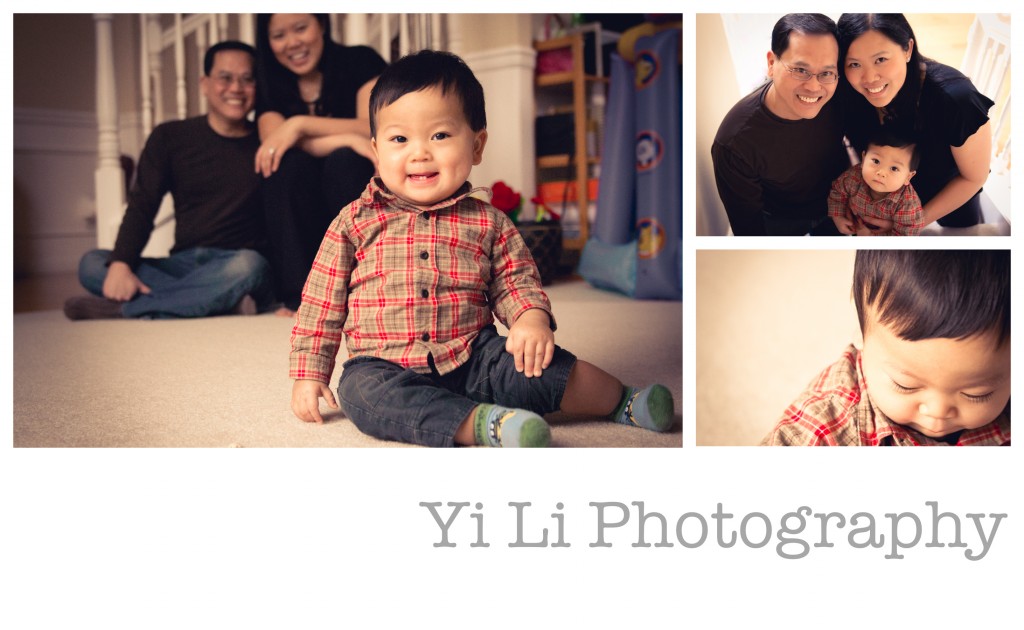 I had a lovely session photographing this little man and his family last weekend.  He turned the big ONE recently, and isn't quite walking yet, so we decided to stick to the comfortable setting of home.  Plus, it was a bit cold and rainy outside.  Friends of the family commented that he looks like a little man and not a baby anymore!  He was a pretty easy guy to photograph, except that he had a voracious appetite, so he was eating in almost all of our photos.  Oh well!  Snacking on puffs is what's going on in his life right now, so we captured it.  Enjoy 3 photos above where he's NOT eating!
I experimented with some black & white processing, using a preset that I've seen a lot lately.  It's different than my usual black & white style, but I like it too.  I processed the same photo using the preset, and then also with my own custom B&W conversion method, then posted both versions on Facebook and asked the mom which one she preferred.  Guess what?!  She picked my B&W conversion!!!  That made my day, and was a great reminder to me to believe in my own artistic vision.
I'm also experimenting with storyboards, so enjoy more photos from this session in this series below.  I couldn't decide which one I liked better, so here are both of them (with only one repeat photo!).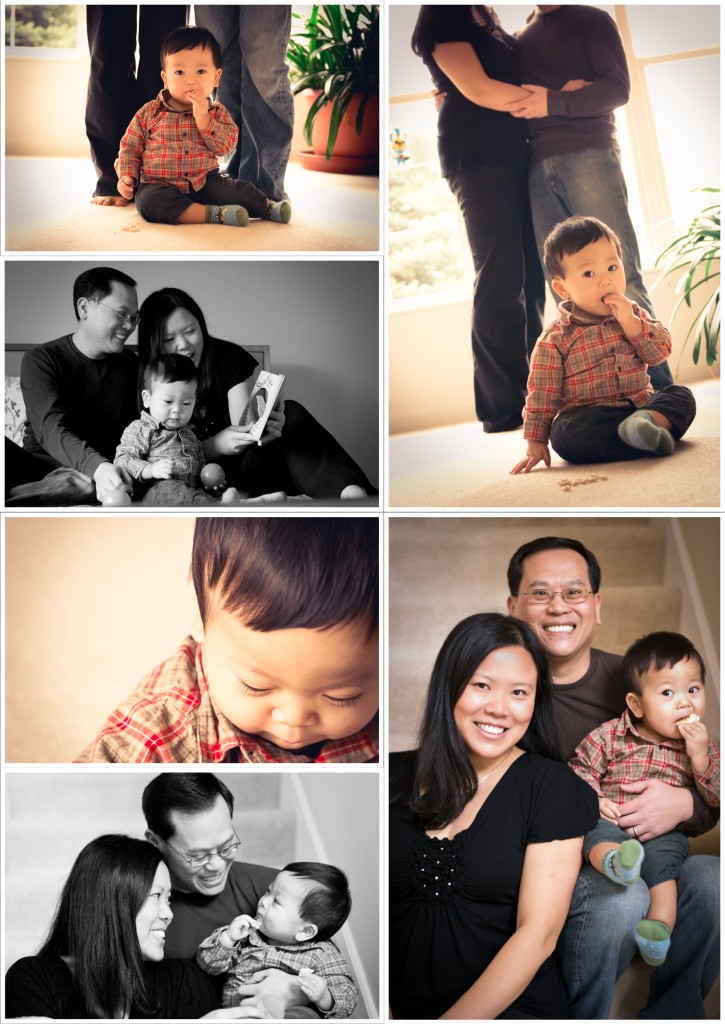 ---
---
You might also like
---