Guys! It's been a busy couple of months for Yi Li Photography, and not surprisingly, blogging has taken a back seat to getting client work done. Now that the holidays are almost here, it's a perfect time for me to share my last session of last year with you! As a documentary family photographer, my aim is to capture parts of life which you'll always want to look back on and remember. My own memories of the holidays are very fuzzy, and I actually don't think I have any photos as a kid during Christmas. So naturally when Kellie asked me to document her family as they decked their halls for the holidays, I was more than excited. But before we ventured out, there were teeth to contend with…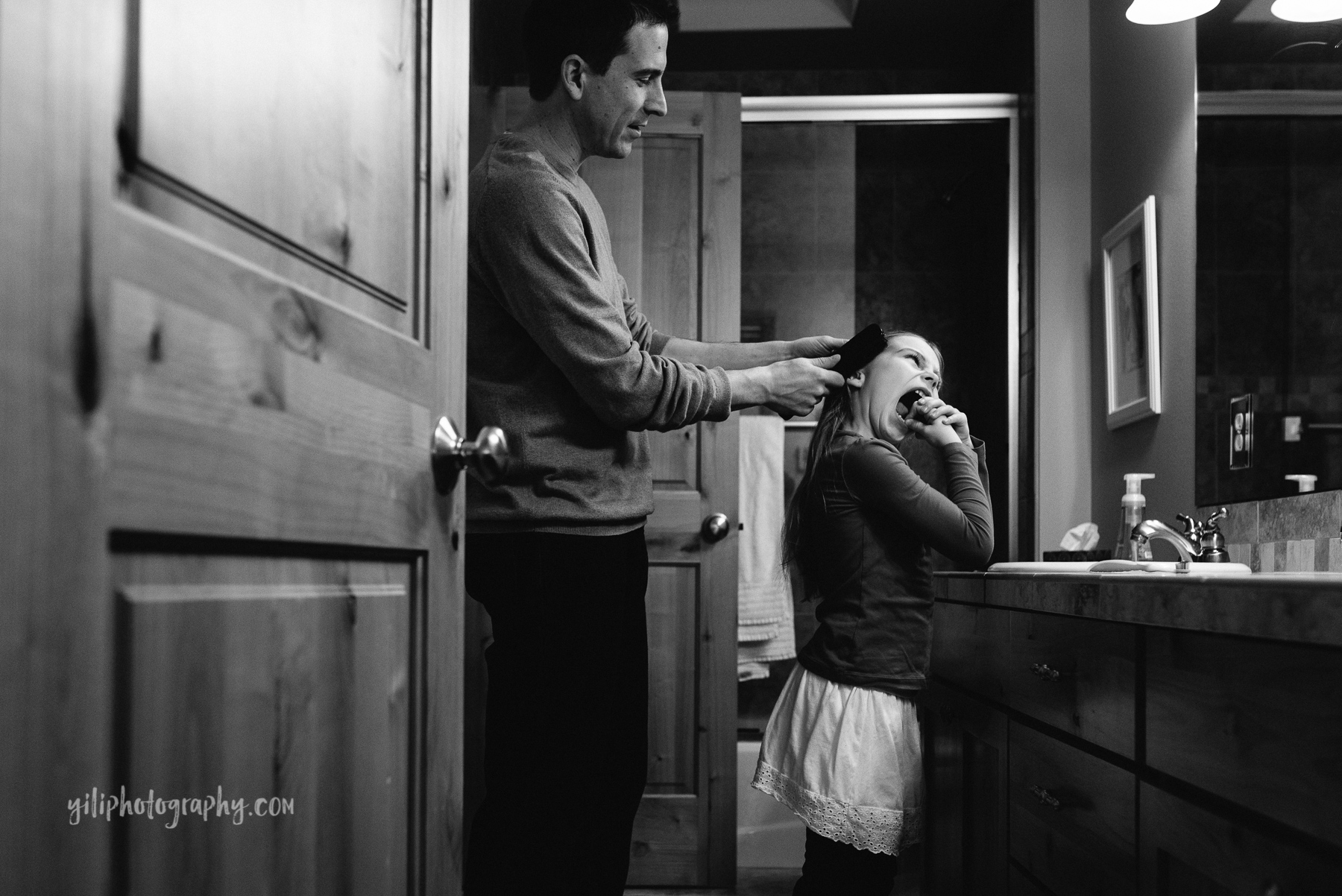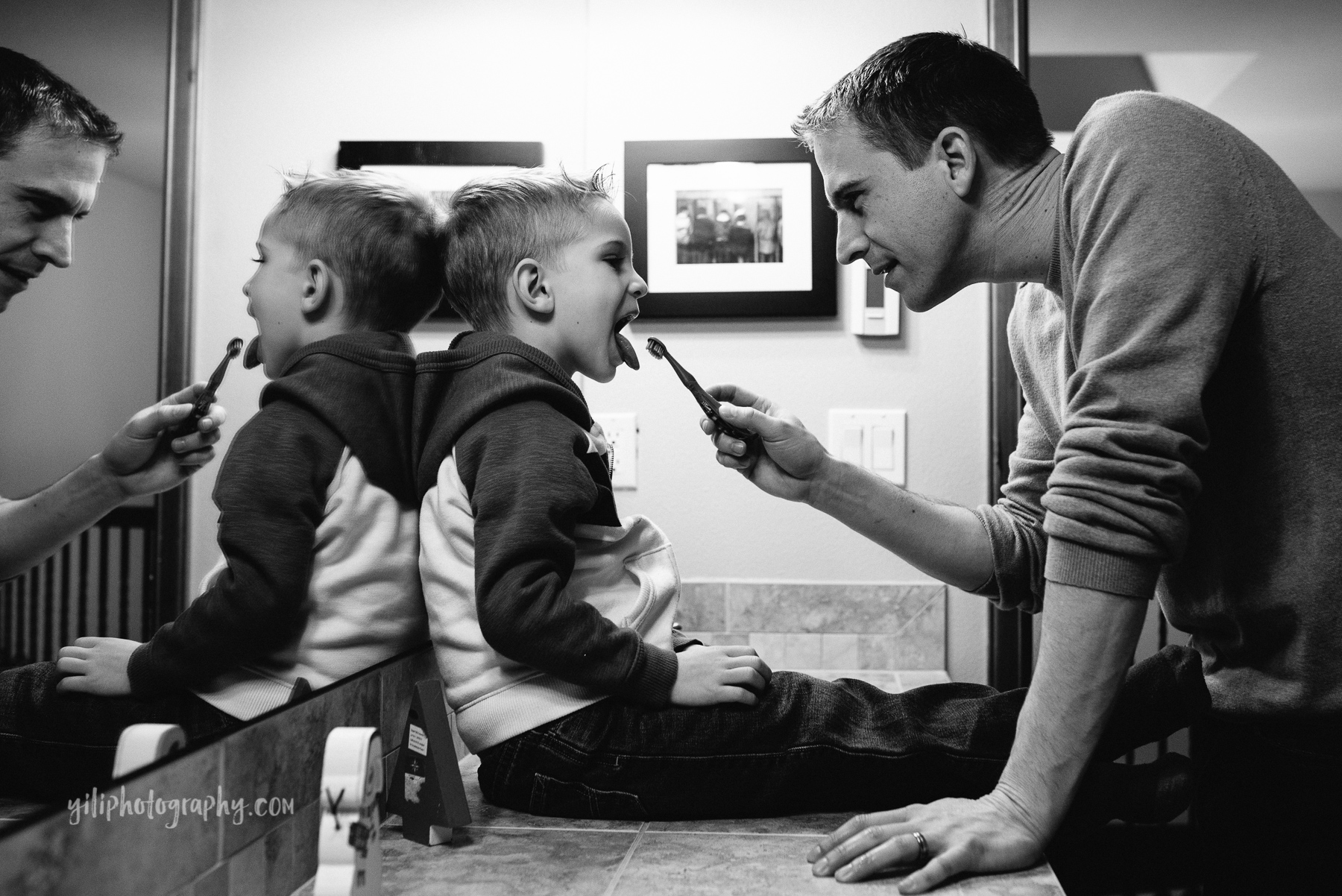 We headed out to a Christmas tree farm as they hunted for the perfect tree for their home. We were all intrigued by the different varieties of trees they had available at the farm, beyond your standard Douglas fir or Noble fir available in the city. It can actually take a while to select your perfect tree, as there are so many variables to take into account. They have different varieties sprinkled throughout the farm, and then there are trees of different size. I believe the one they settled on was called a Nordmann fir, which had these beautiful, longer delicate-looking needles, and of course a fresh Christmas tree scent!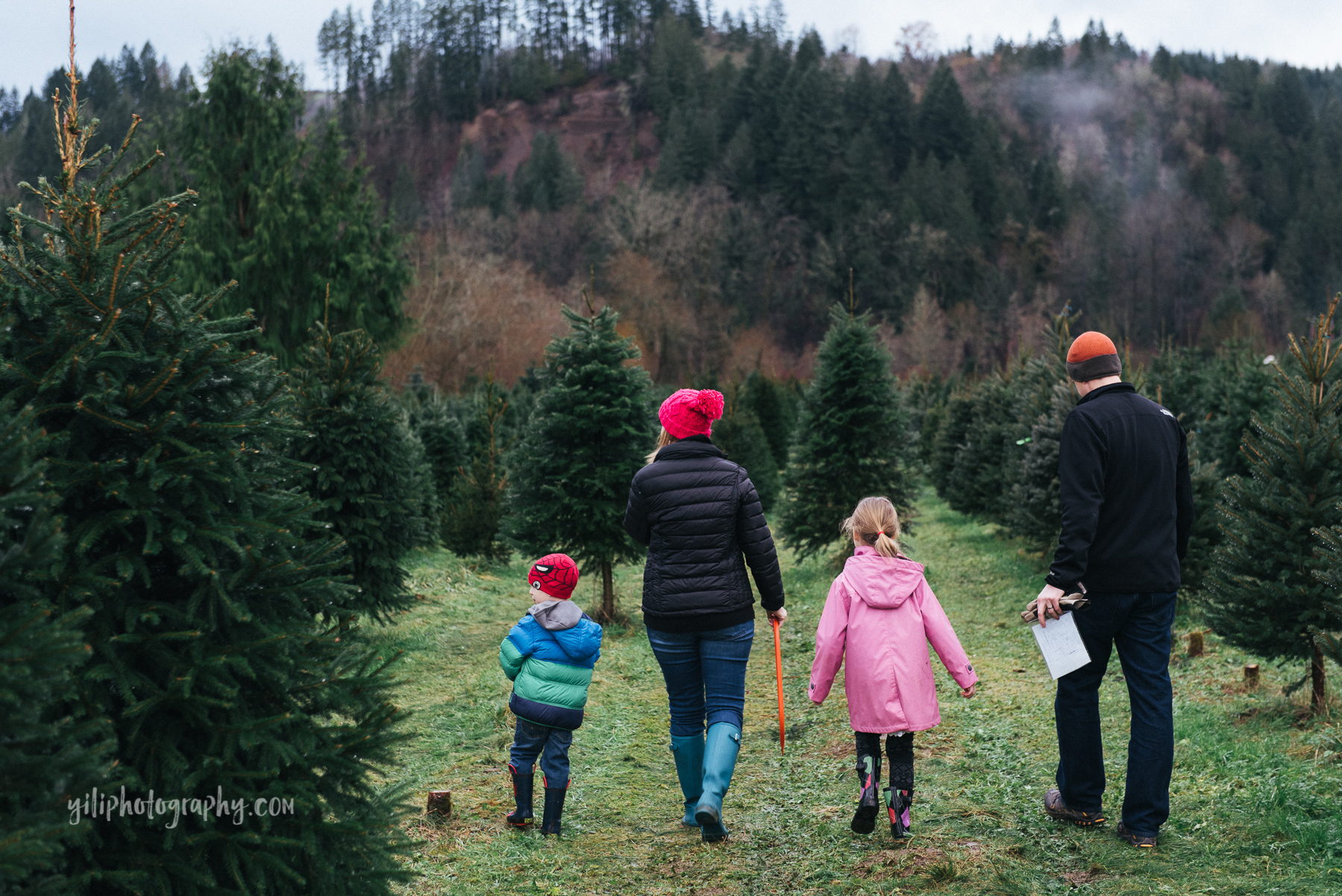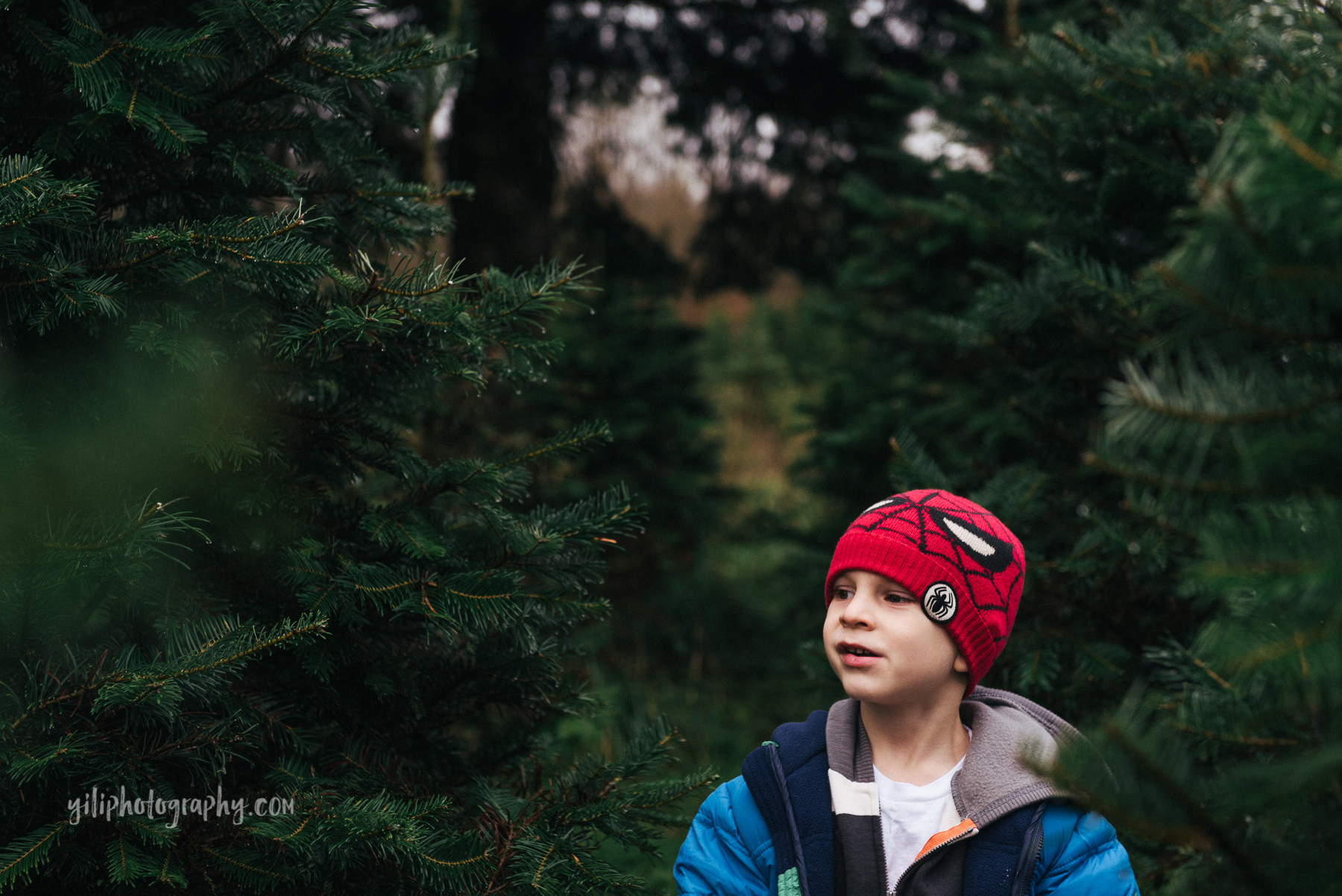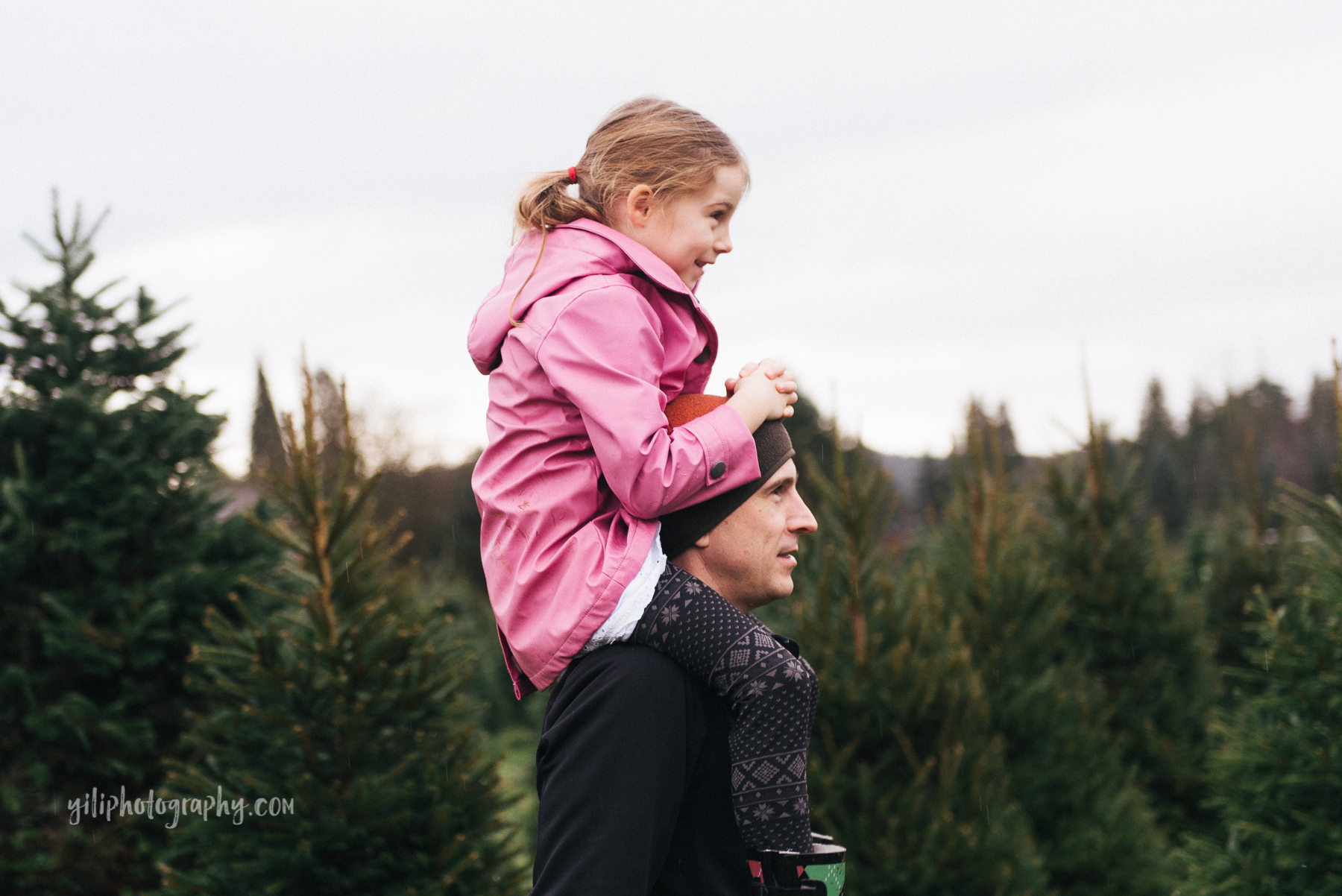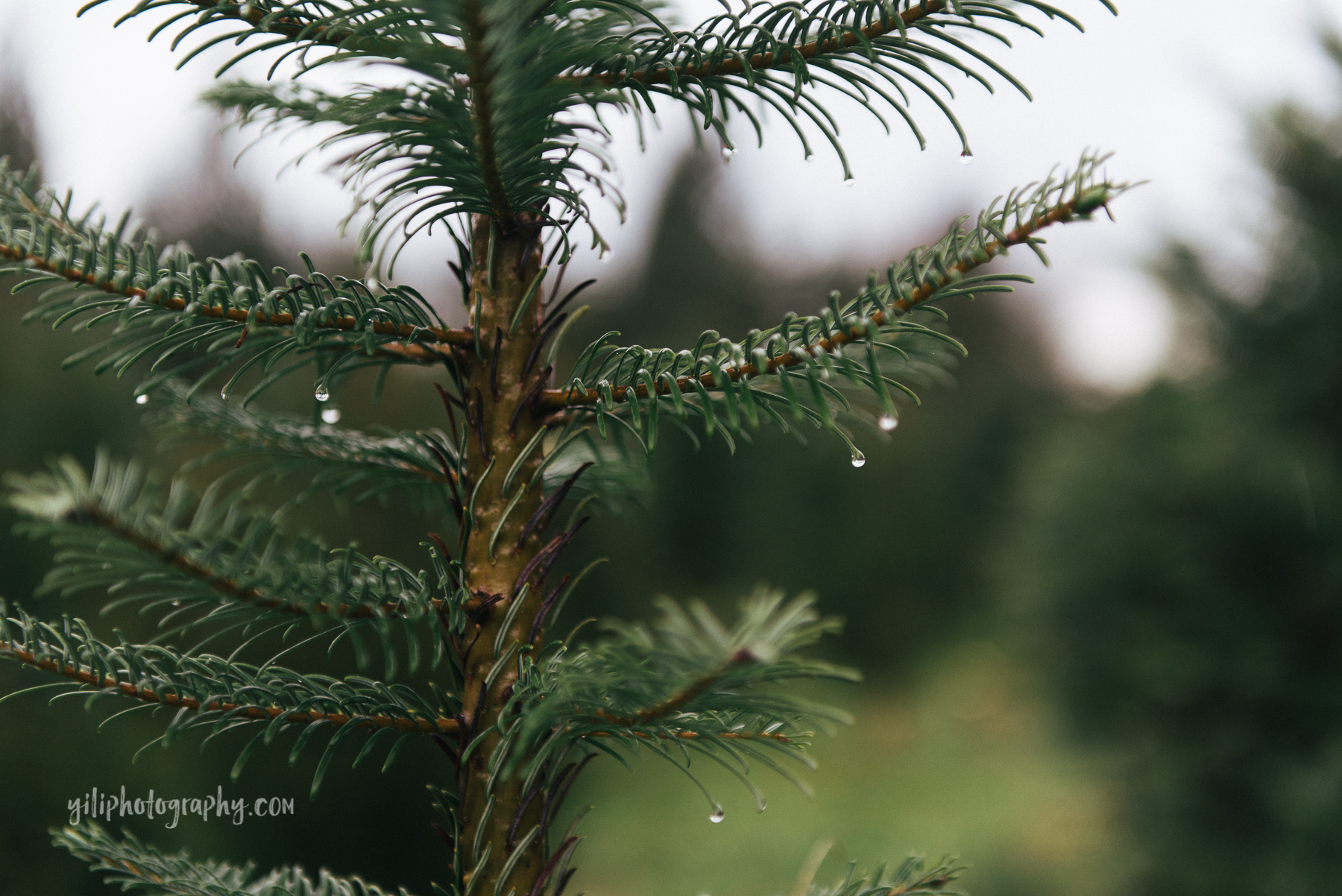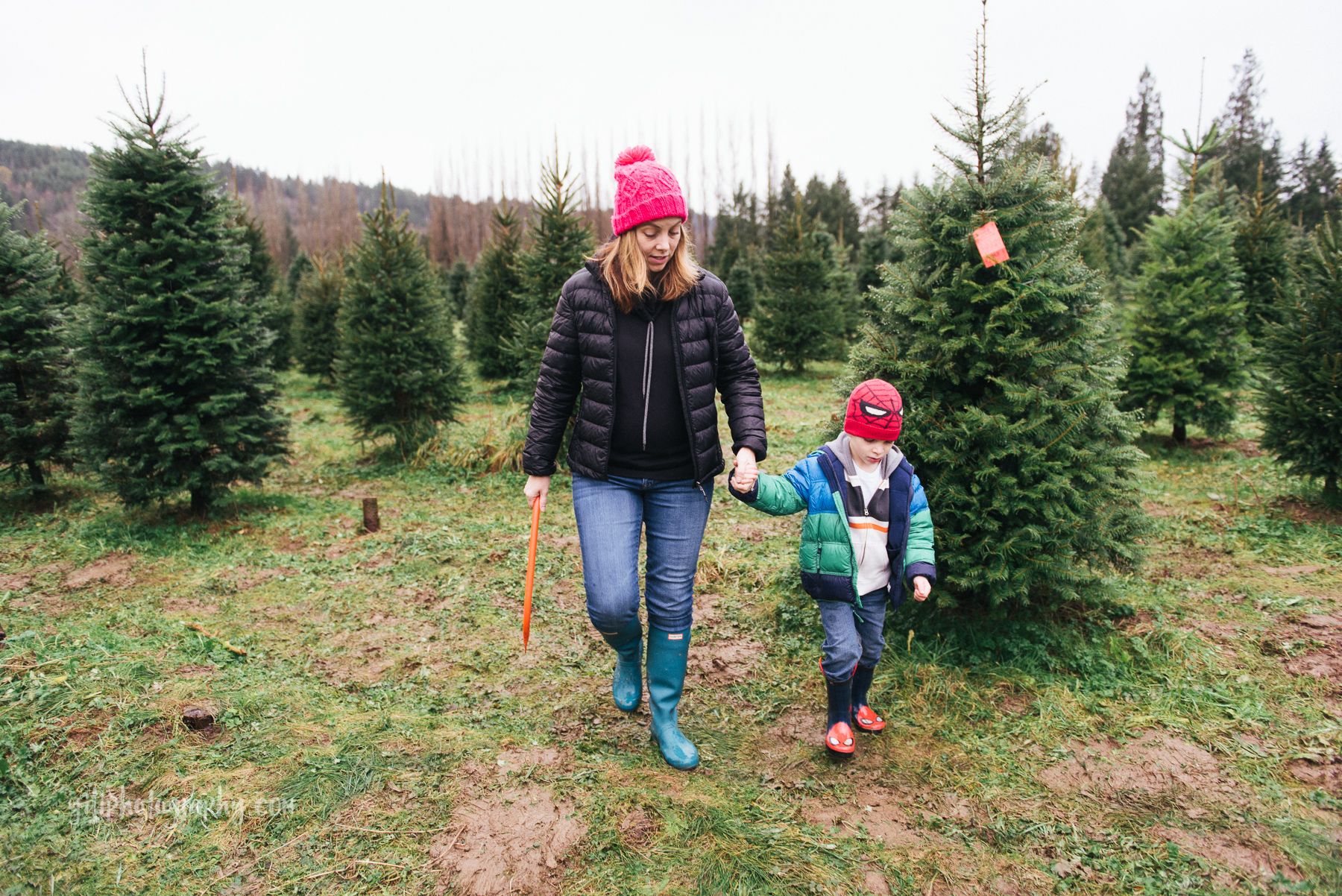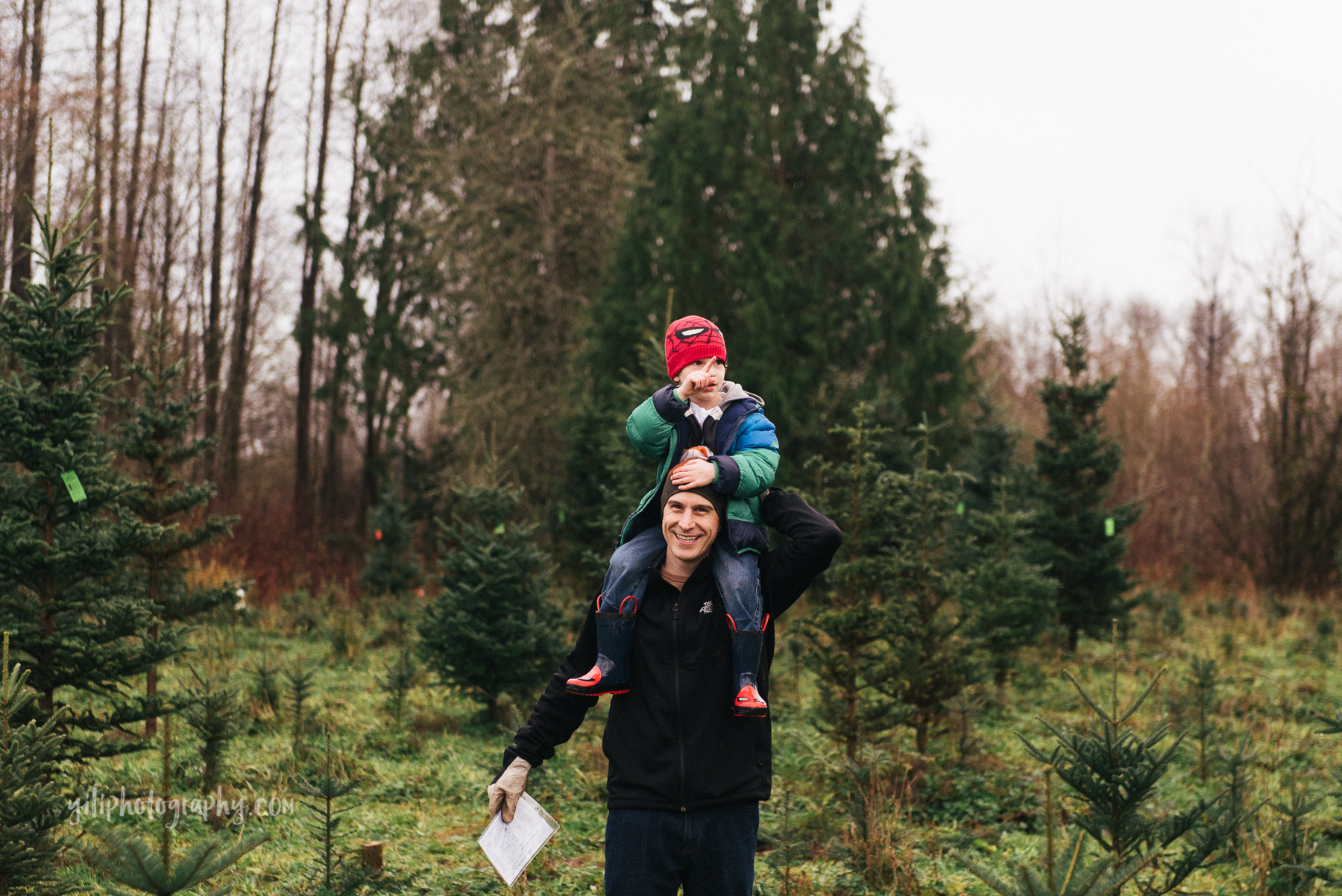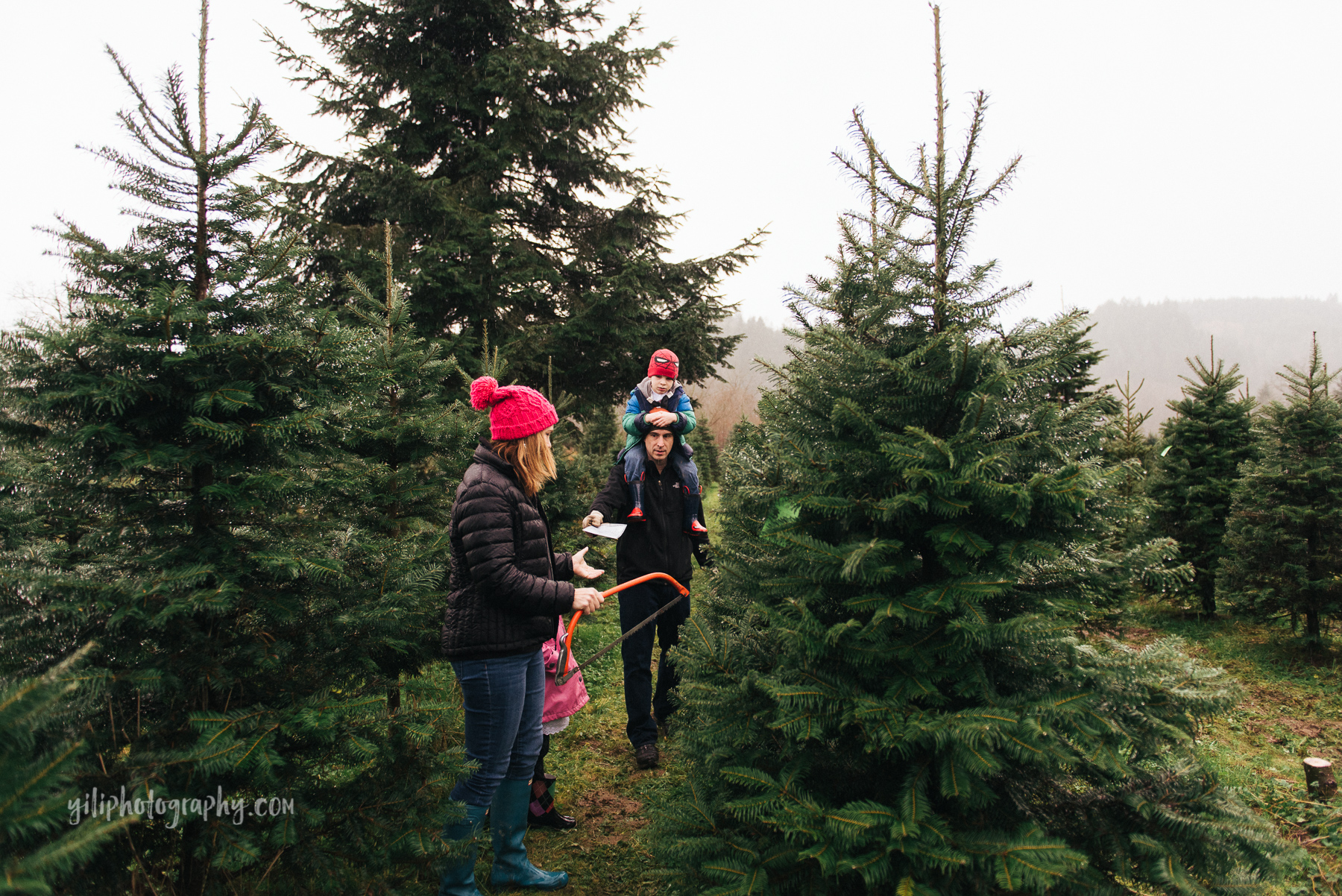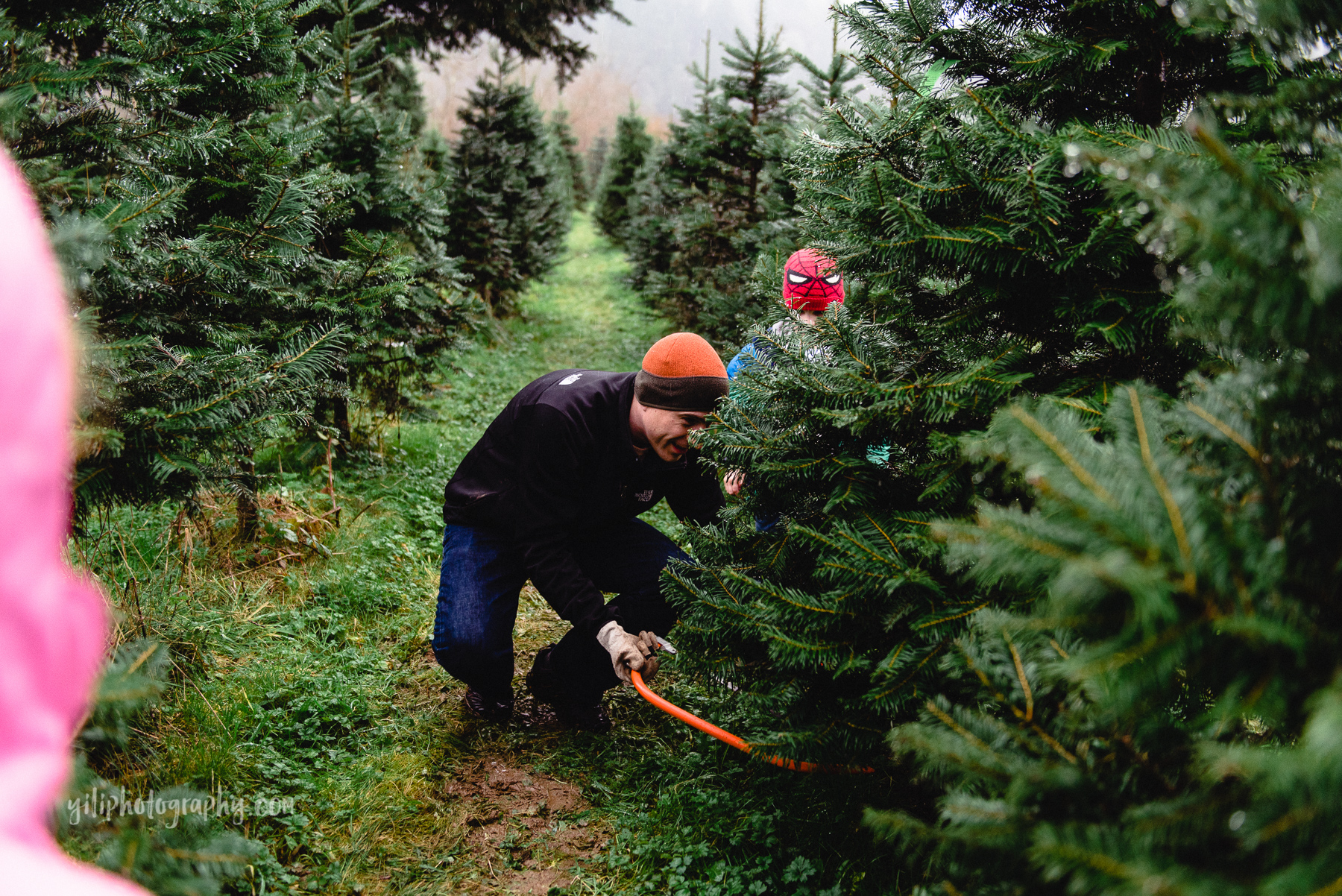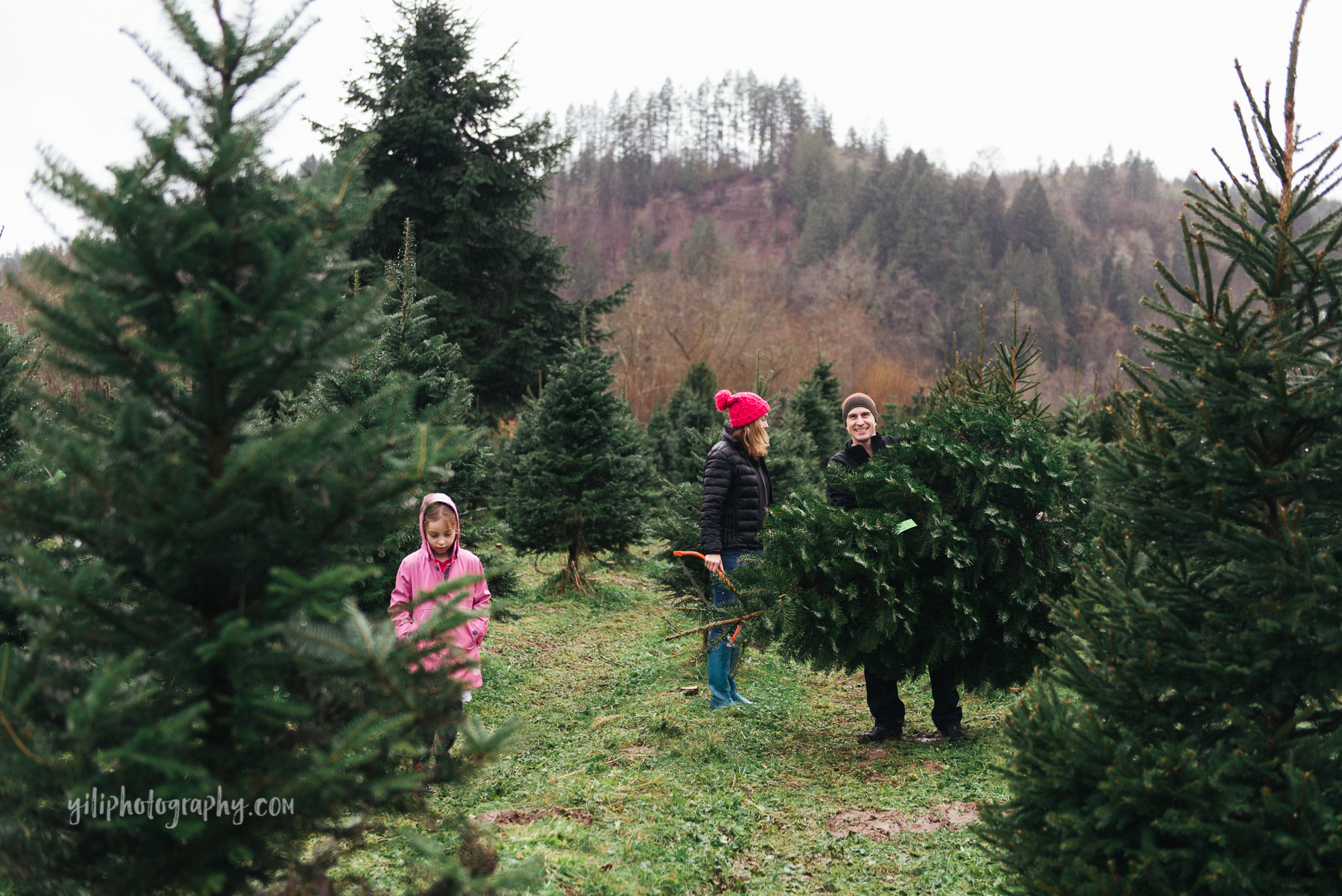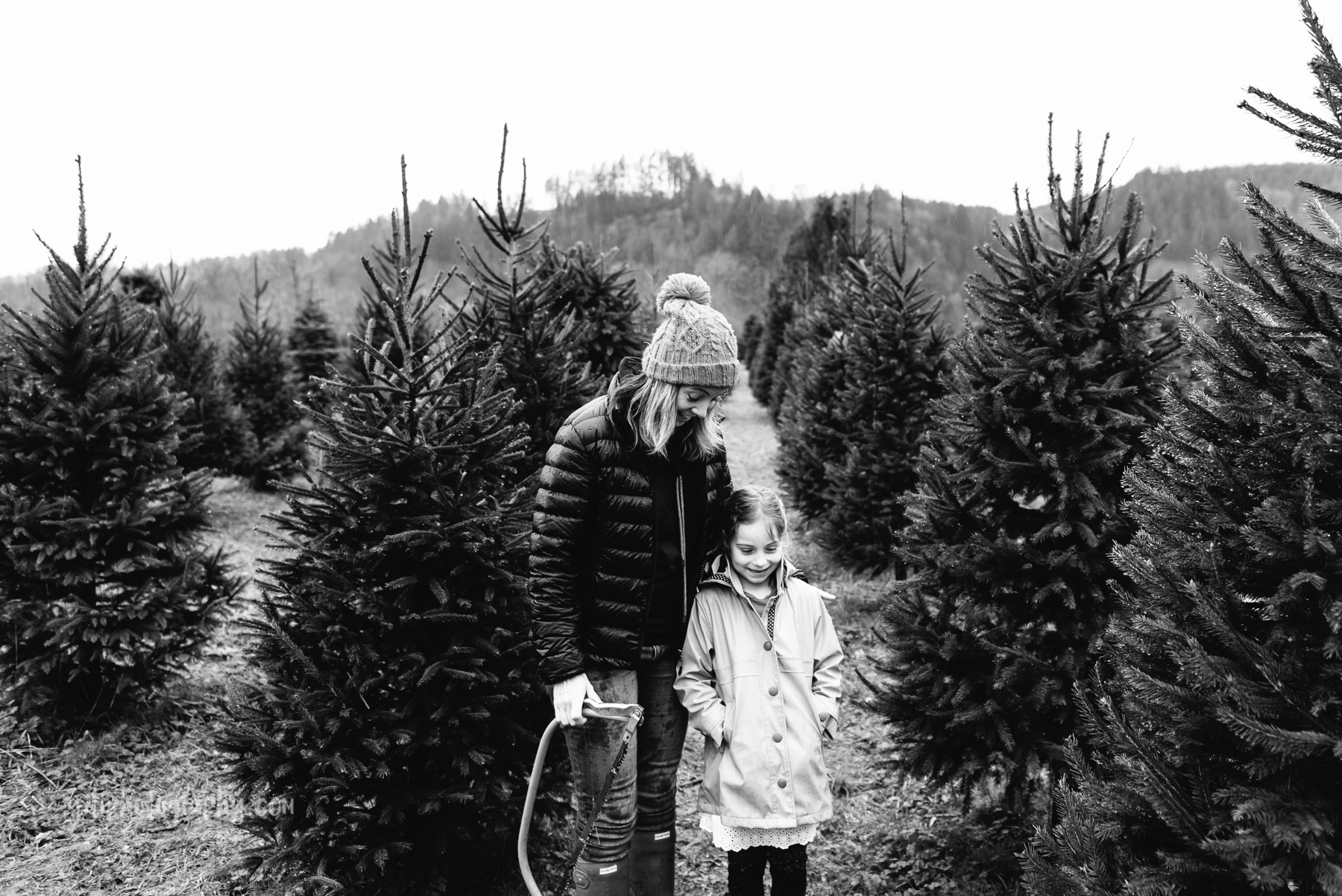 After the tree was secure we headed back home to decorate! I love seeing families dig out their ornament collection, and marvel at the significance of each ornament as they're added to the tree. Kellie's family was no exception, with homemade ornaments, photo ornaments of the kids as babies (they grow up SO fast!), and even dad's track and field ornament from high school!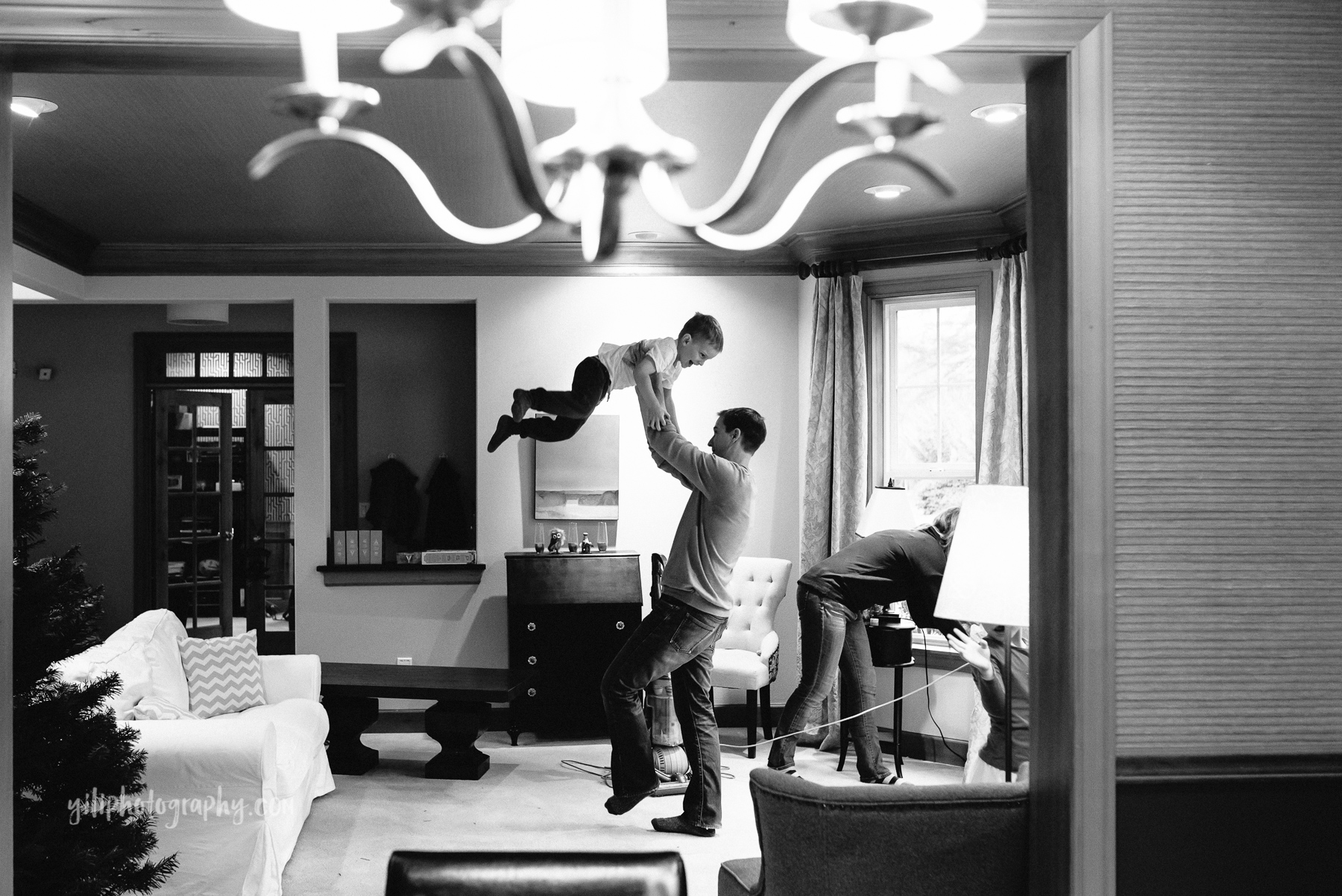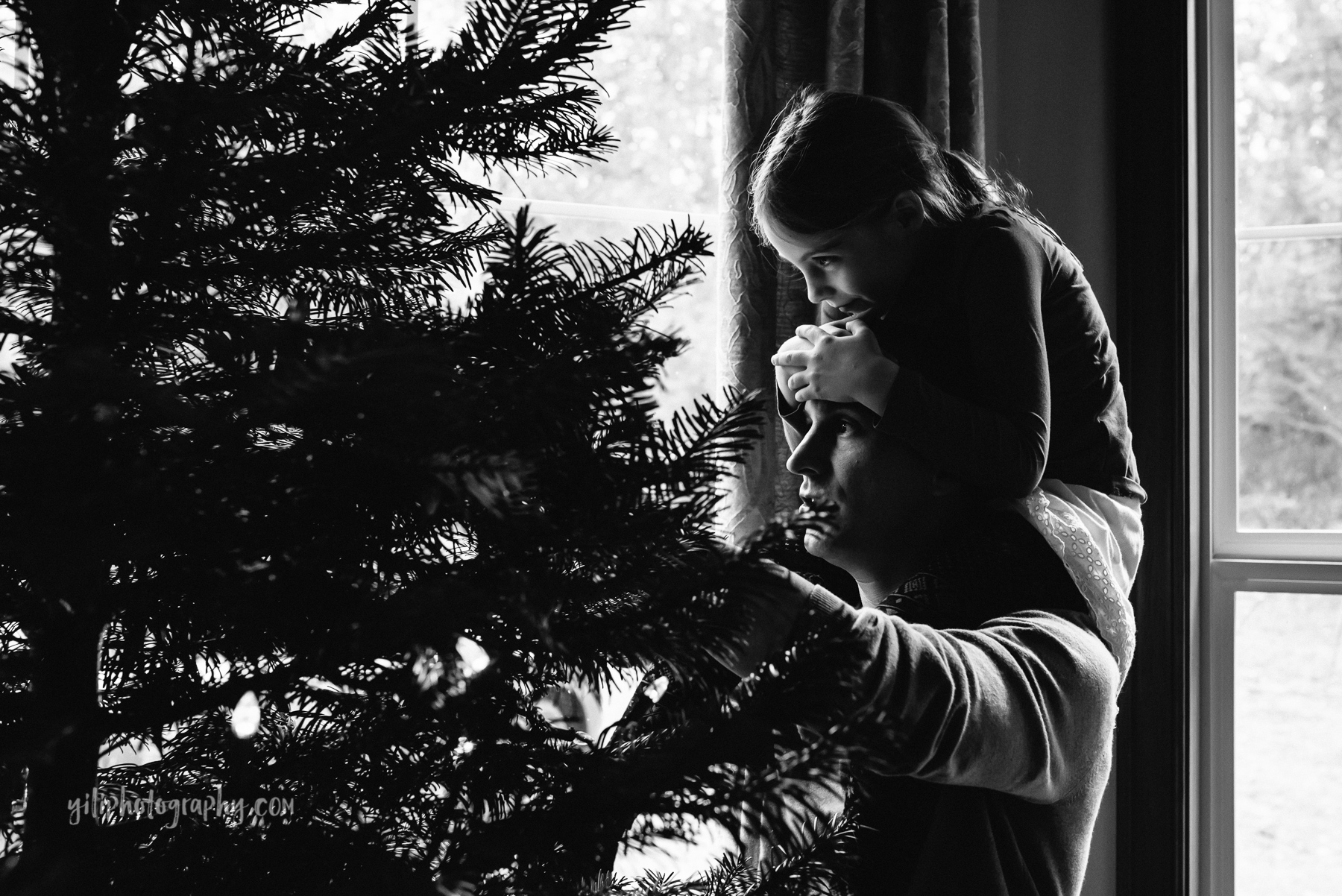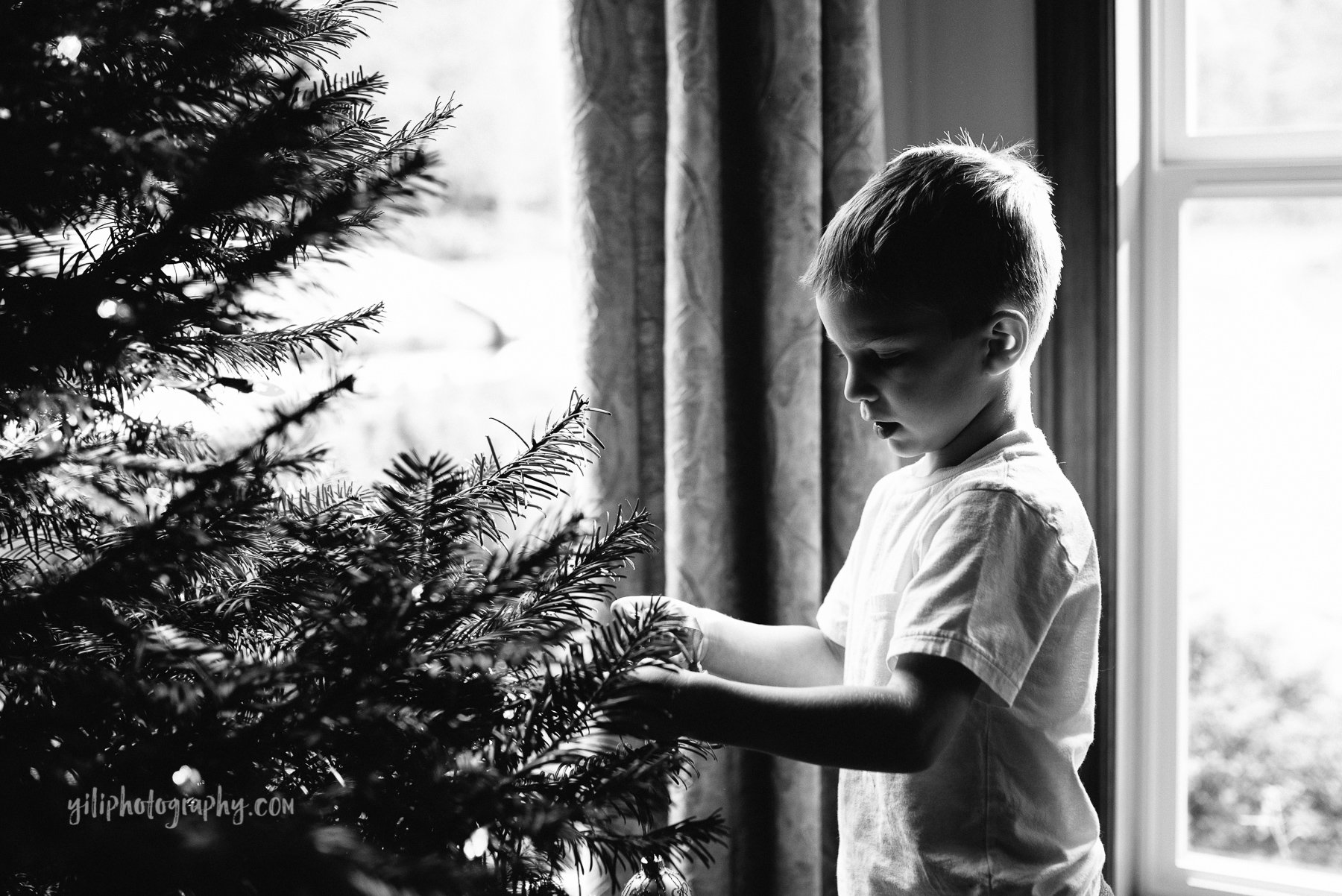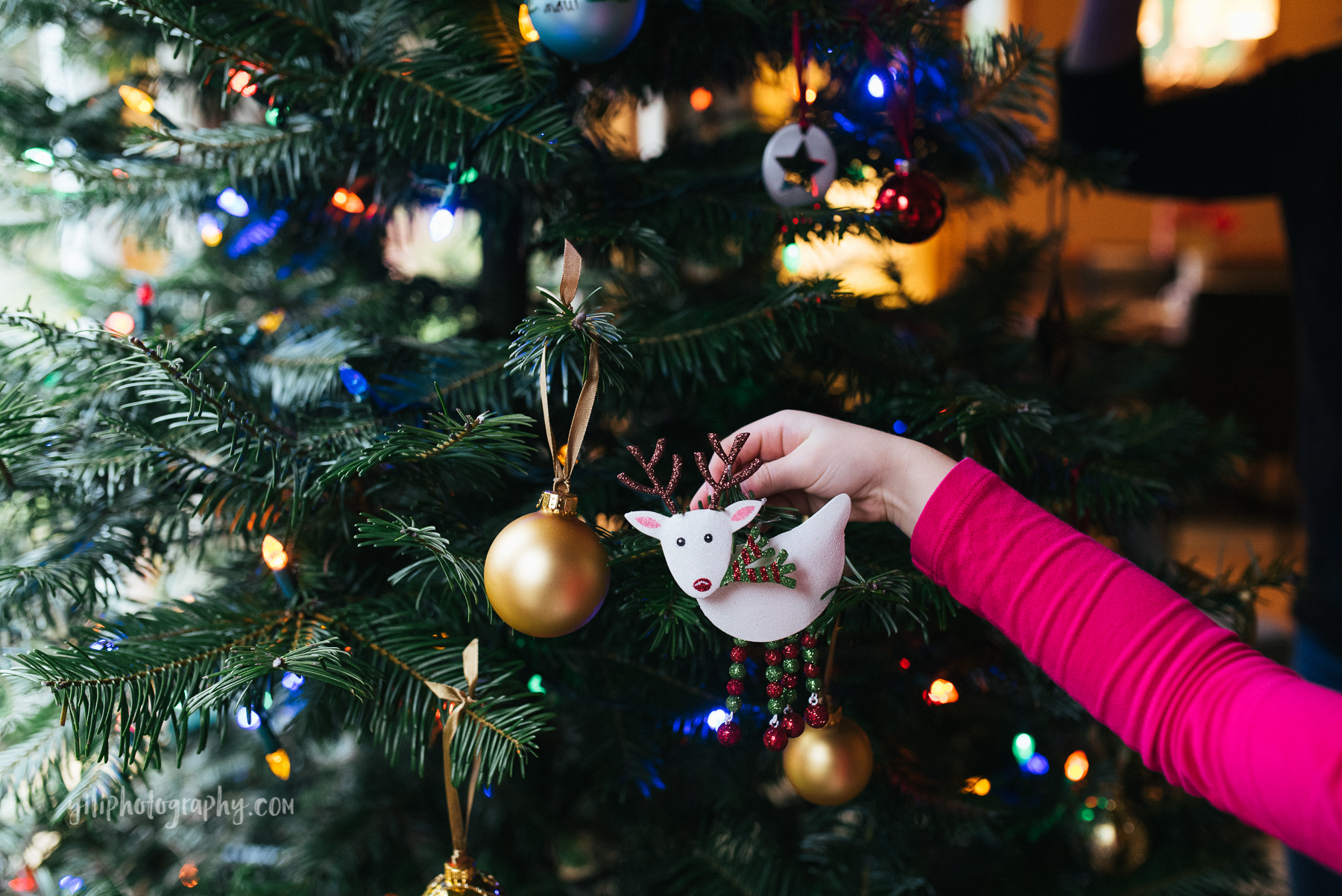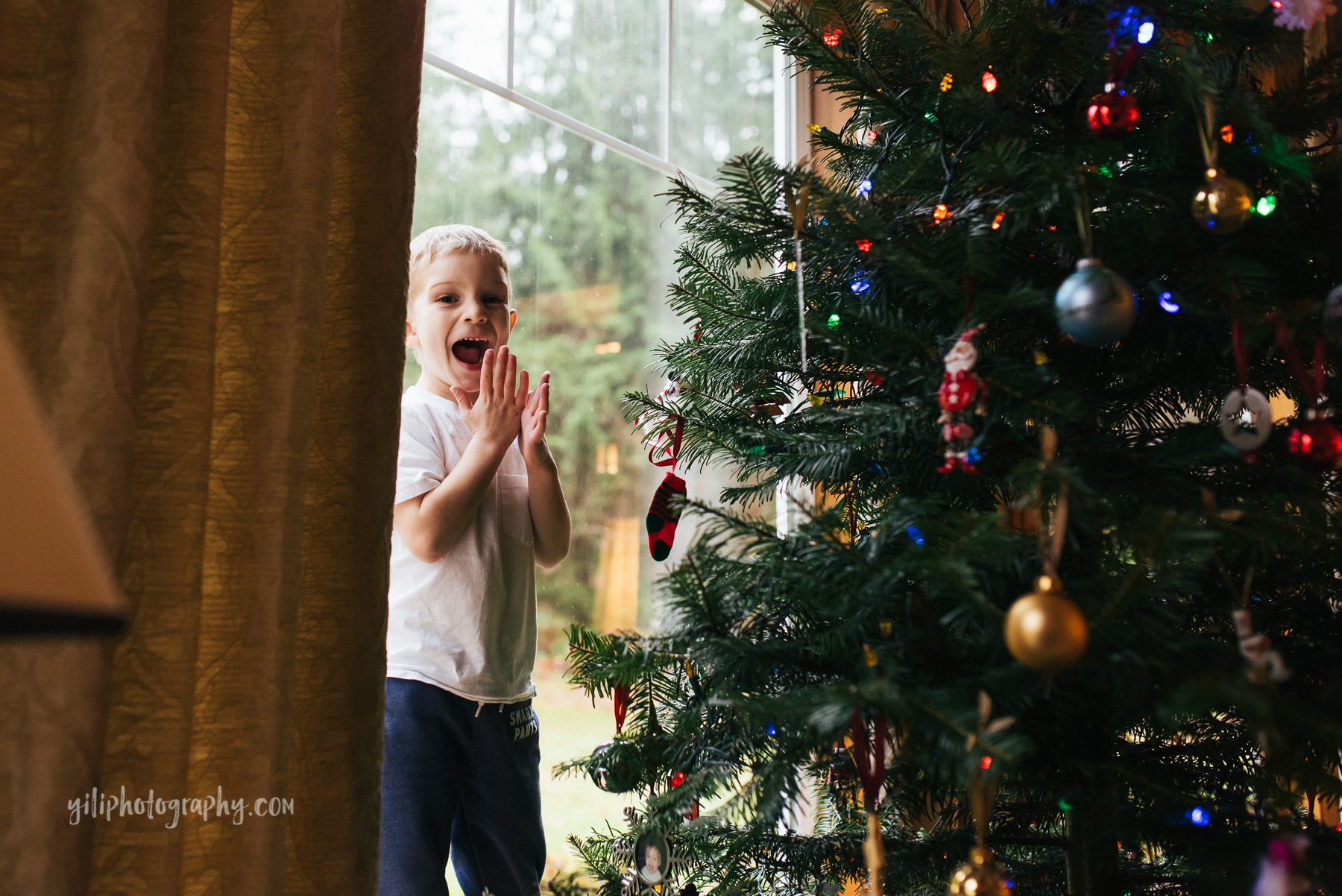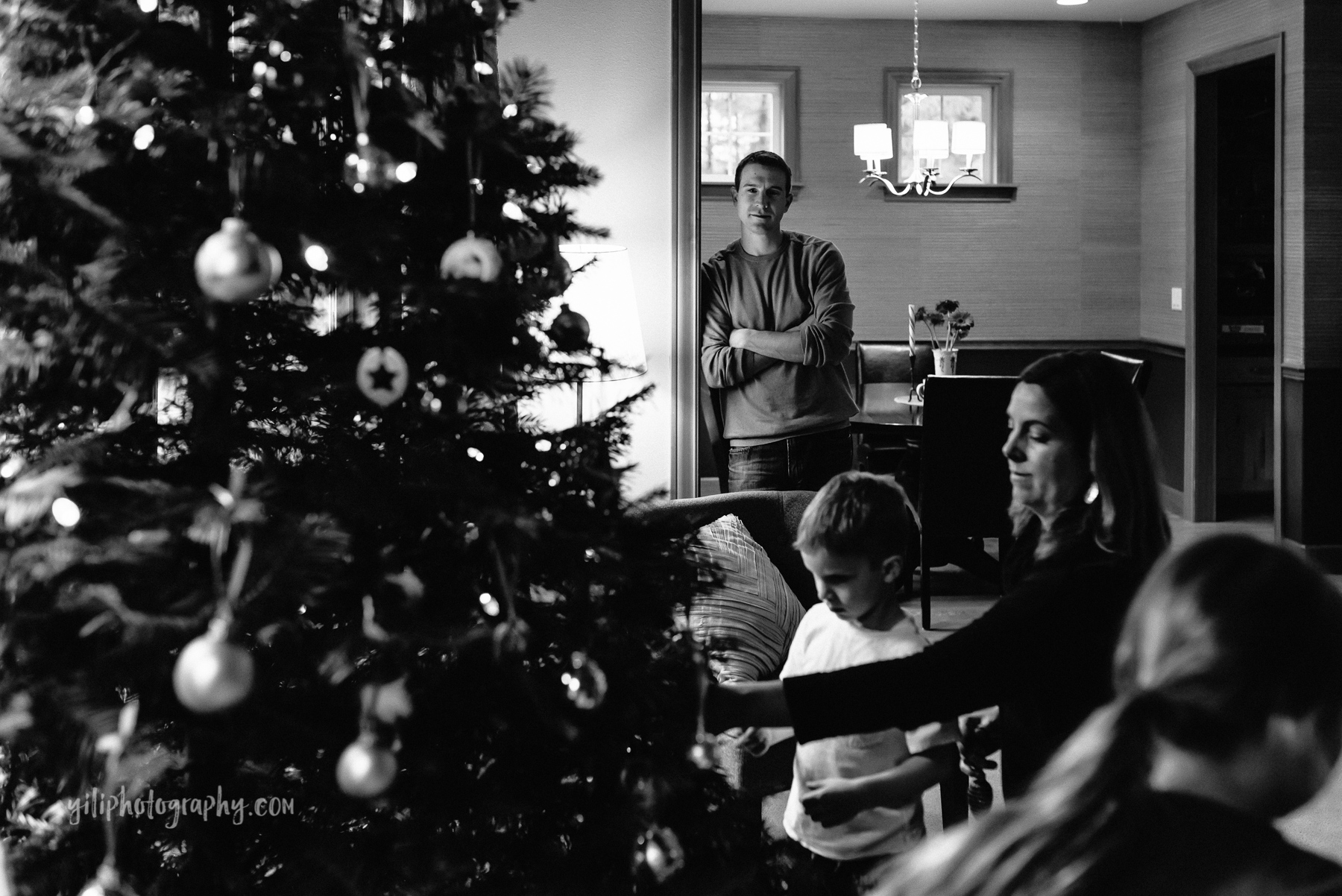 After the decorating was complete, there was lunch, being silly, building a swing (!!!) and of course lots of playing outside, which is always impressive to me, having grown up in Hawaii and being perpetually COLD!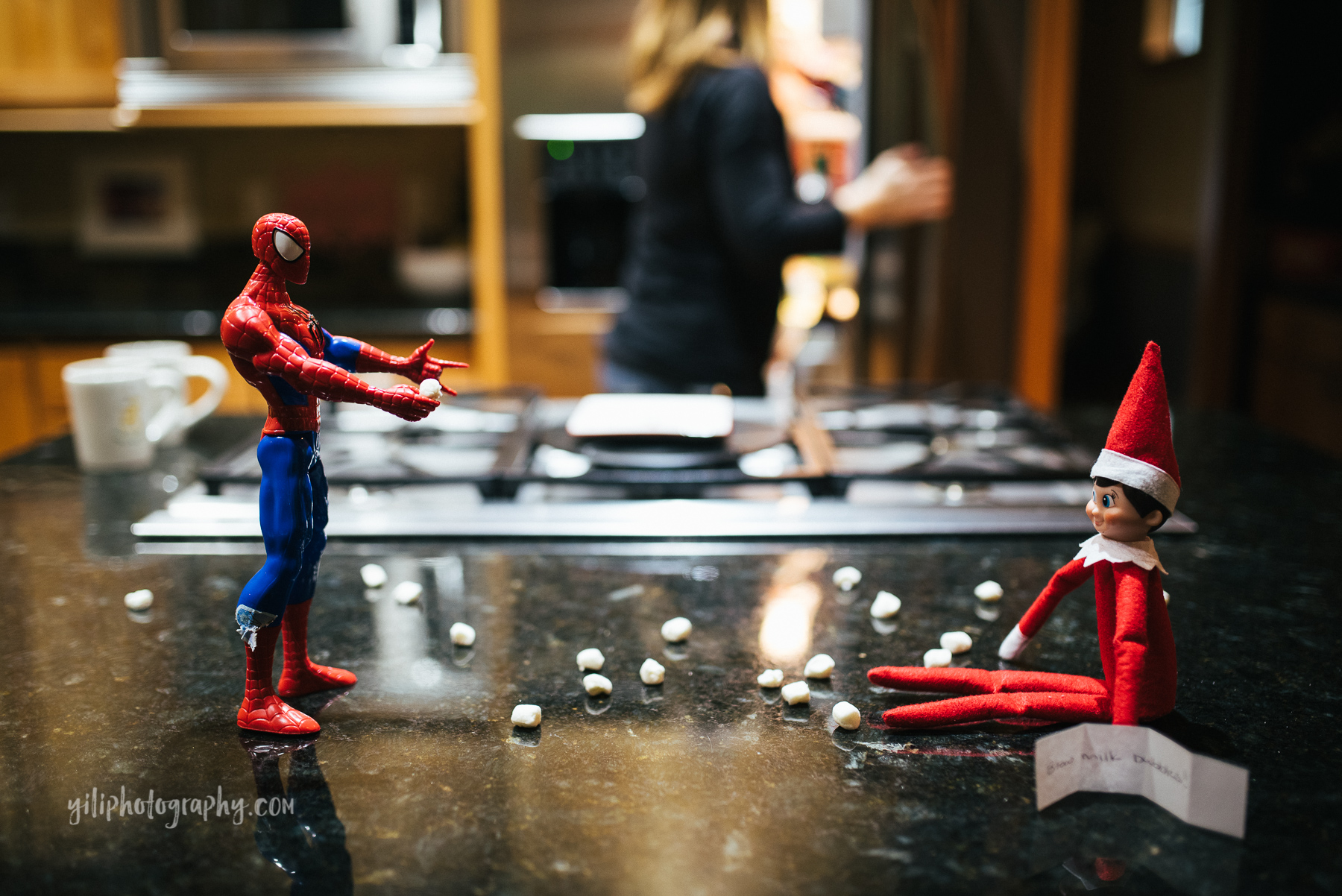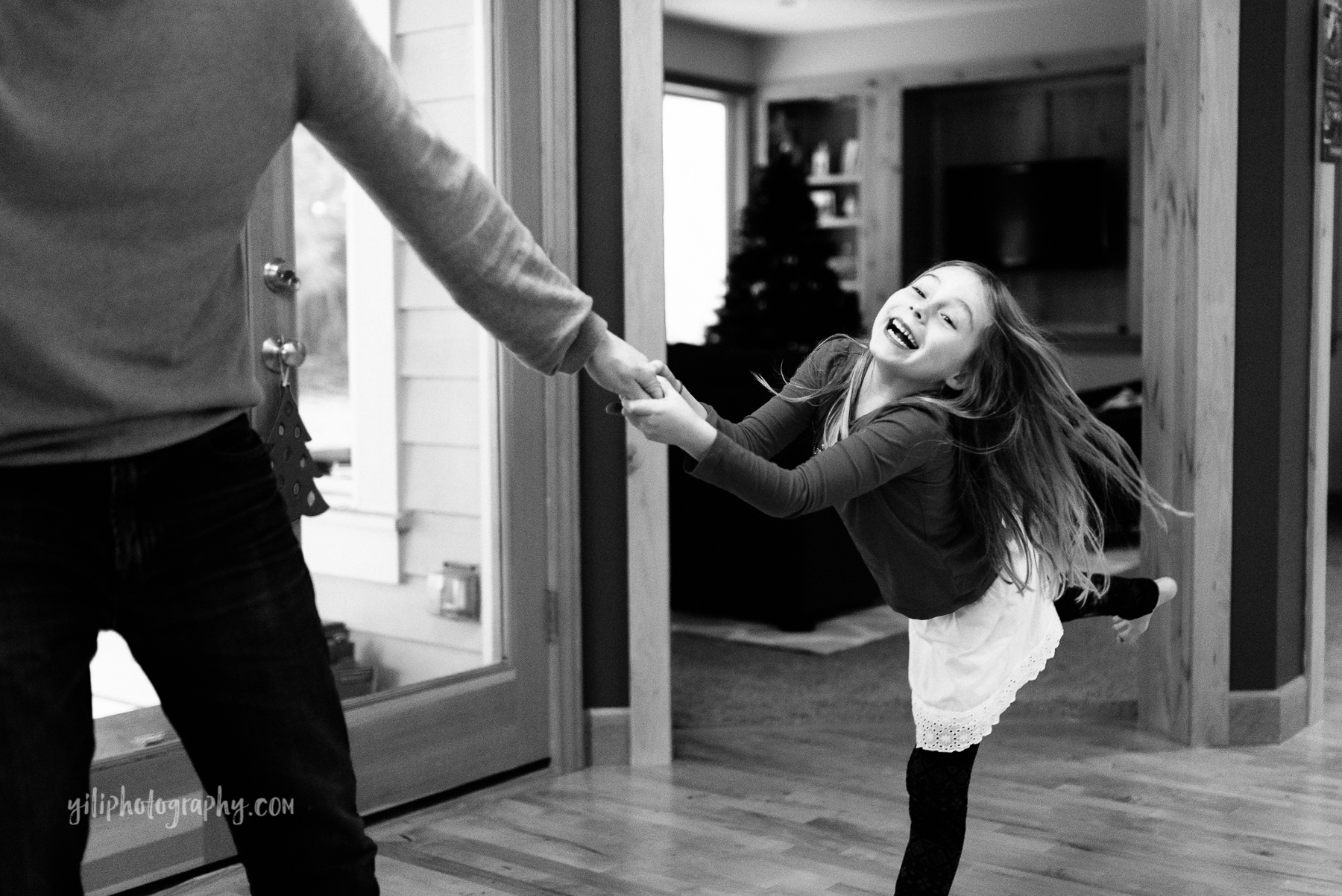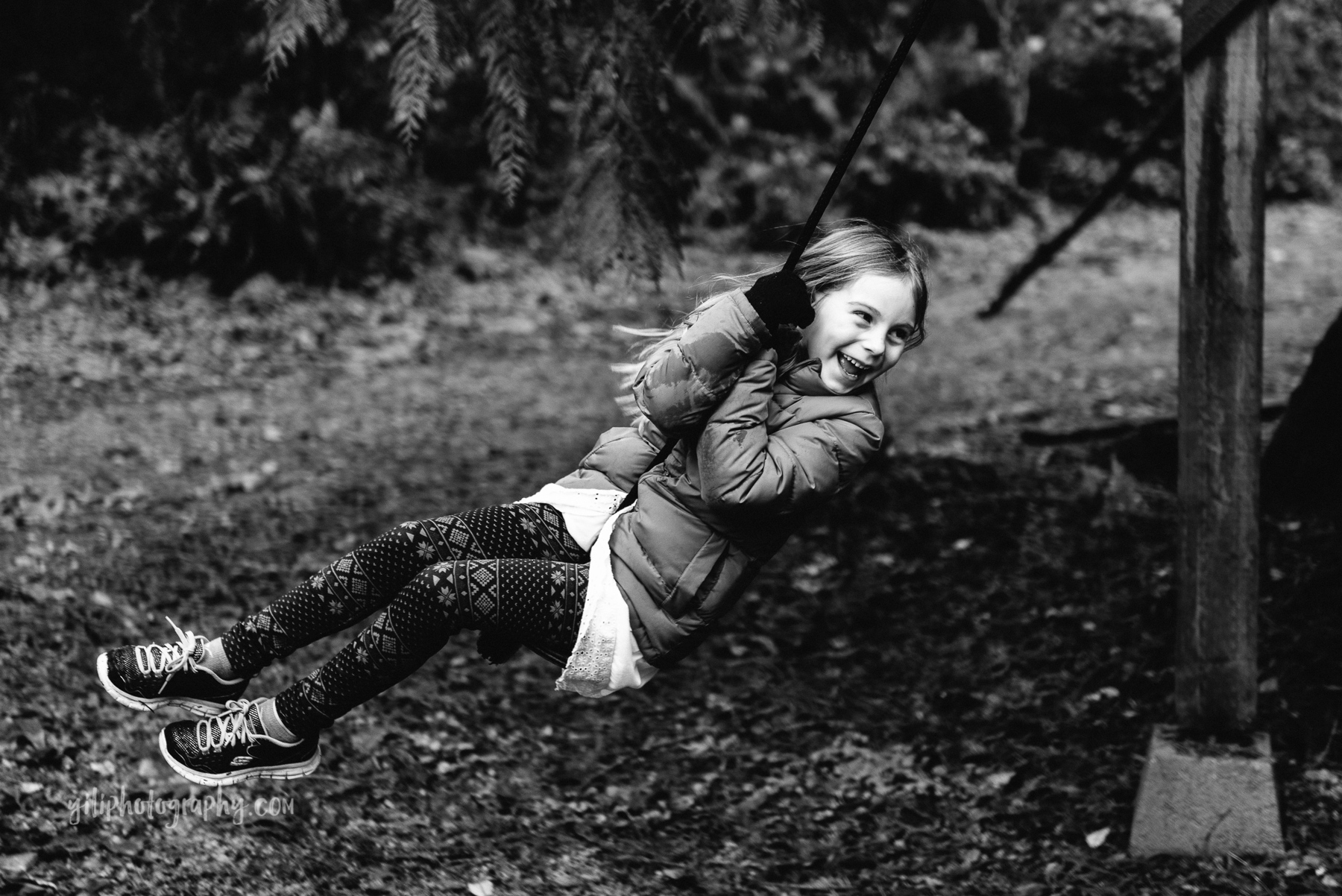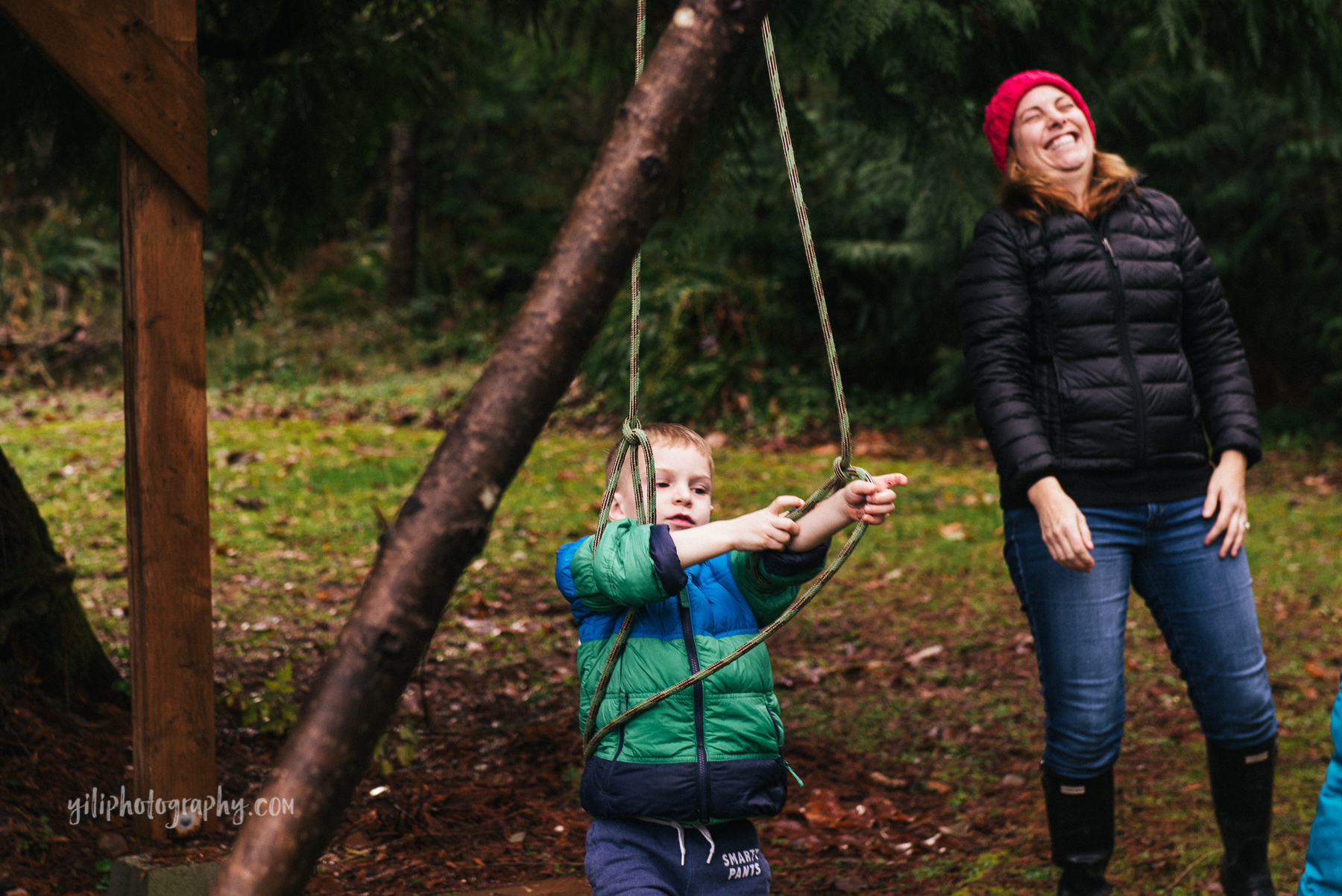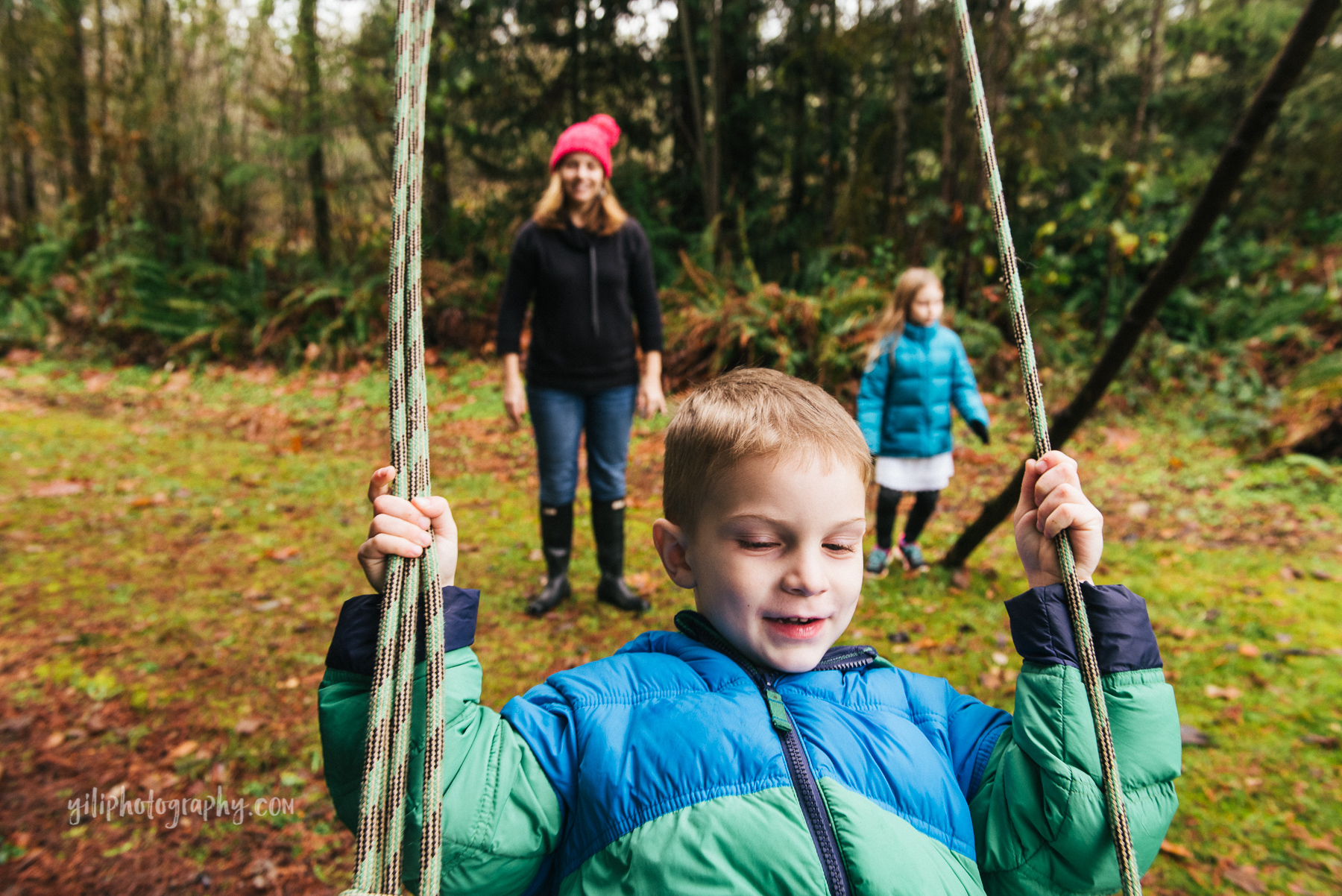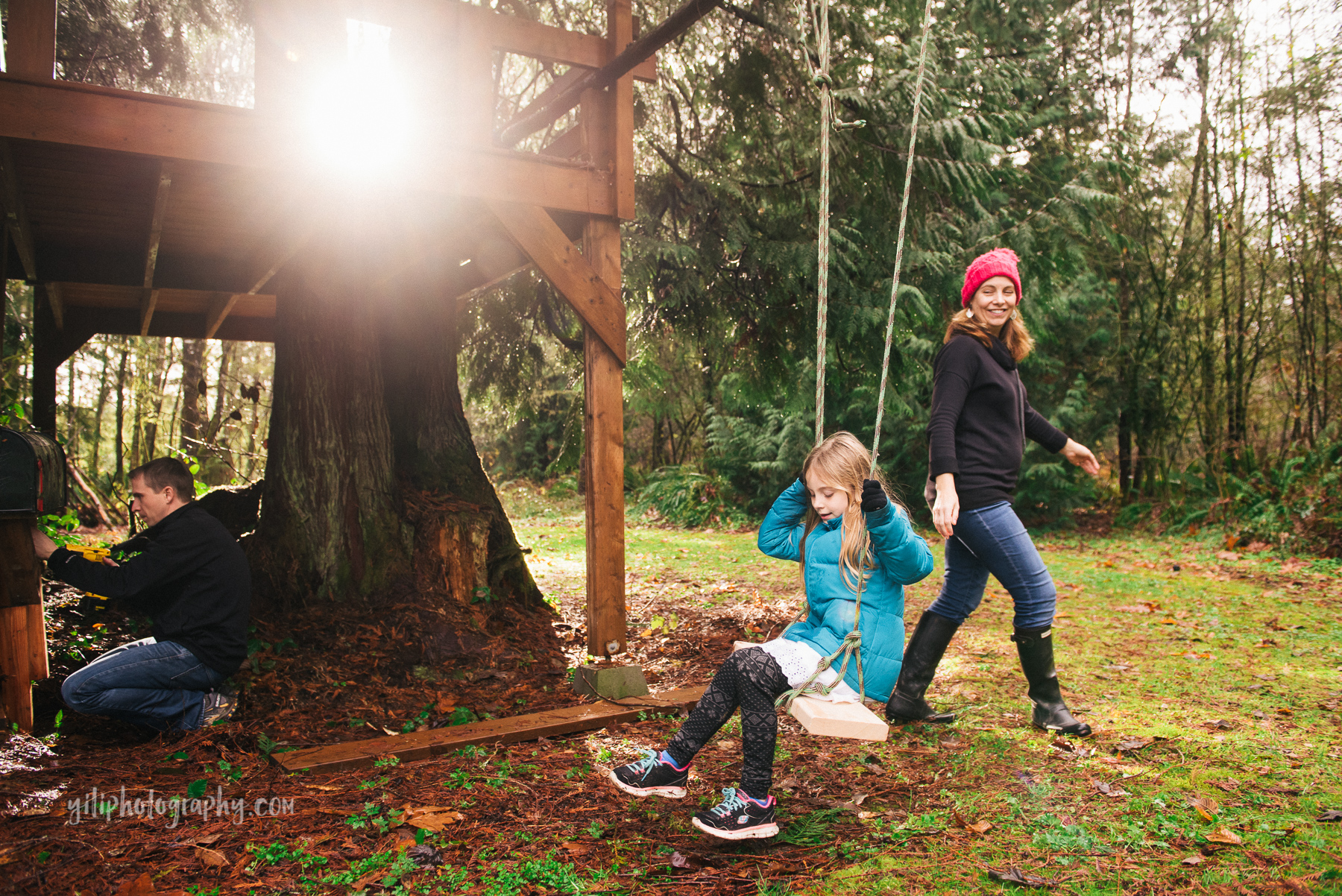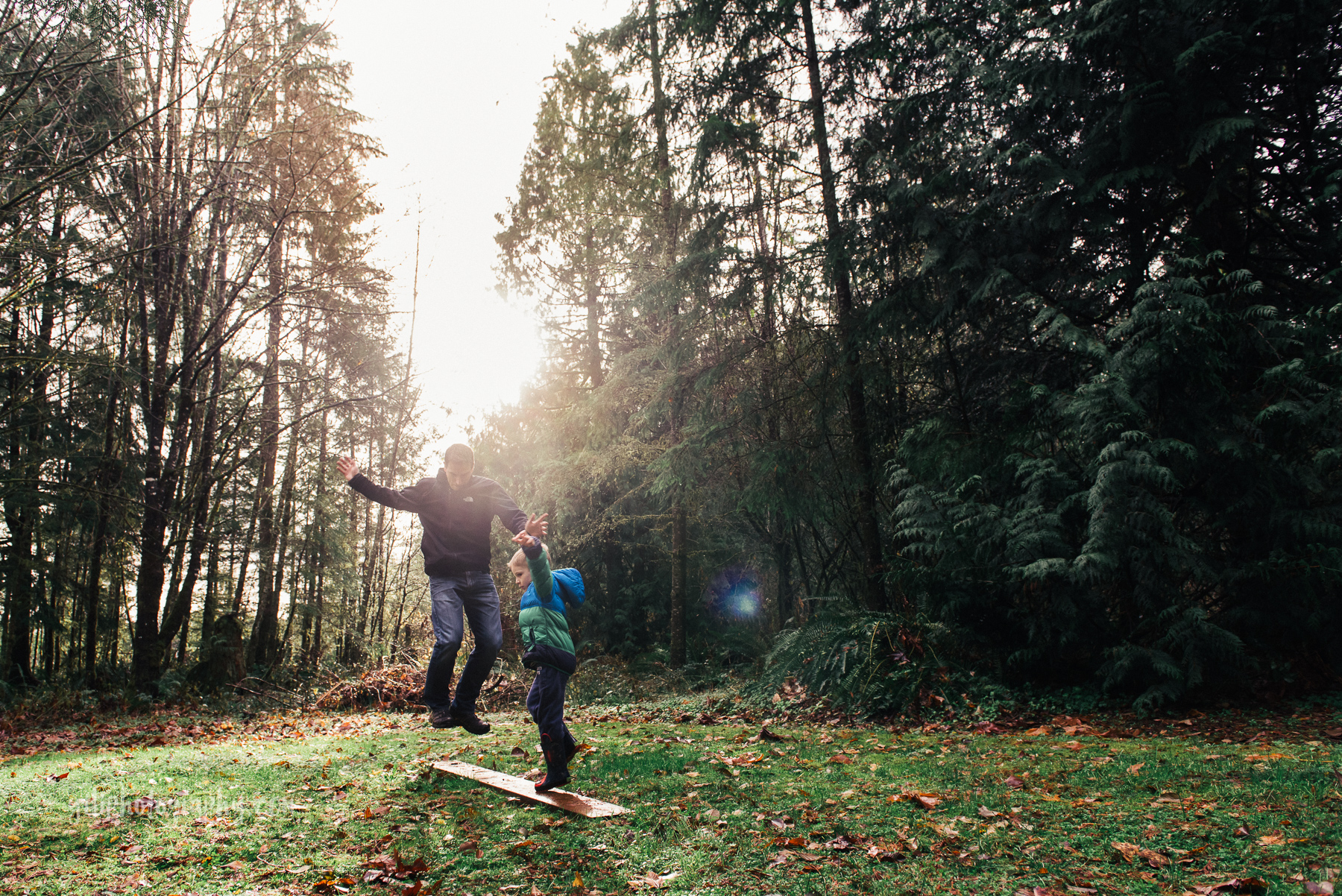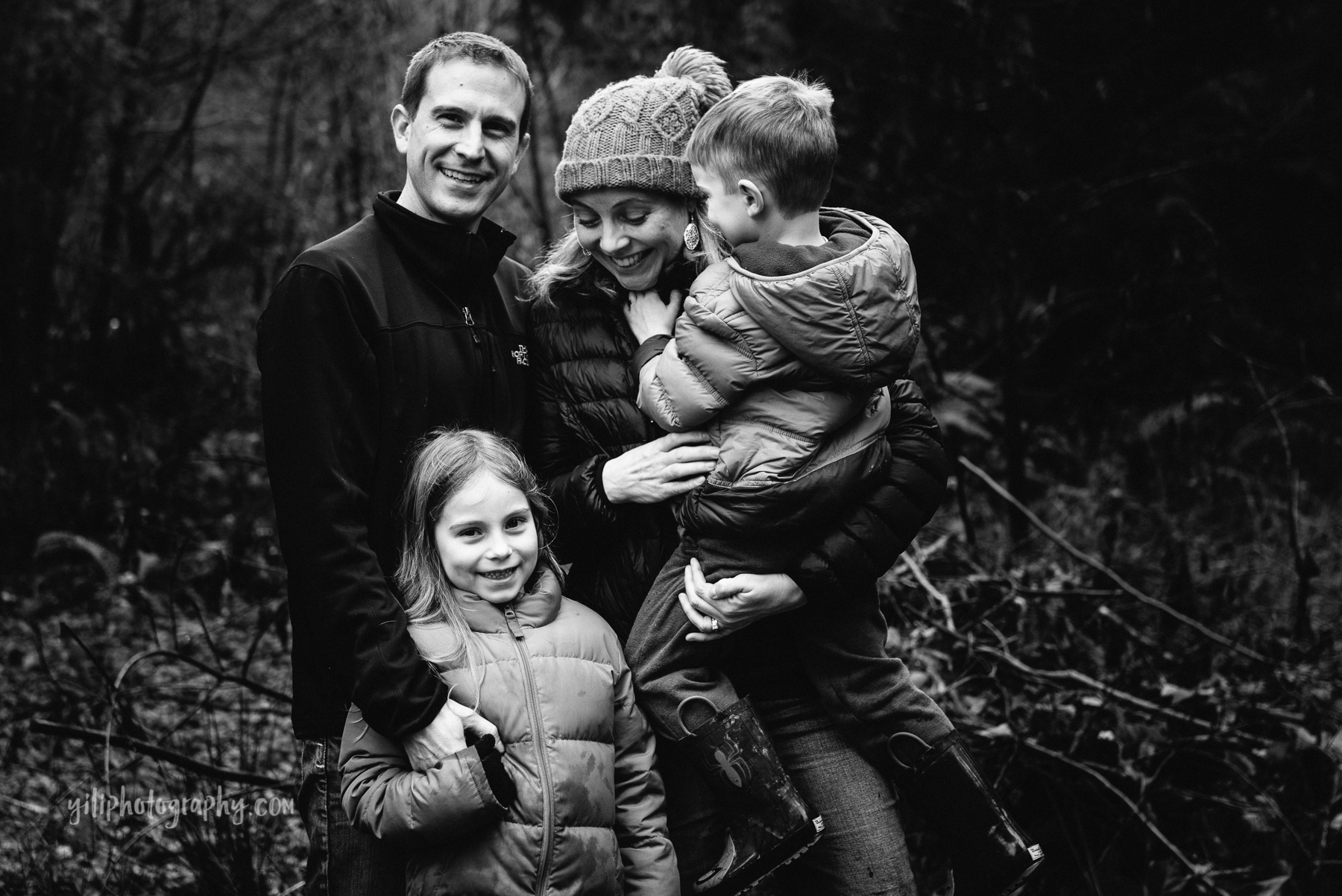 Thank you, Kellie & family, for inviting me to document this very special day in the life of your family! I hope that decking your halls this year will be just as special!
---
Carrie Yuan is a documentary family photographer in Seattle, Washington, specializing in documentary family photography sessions that honestly tell the story of your family's here and now. Carrie's passion is to document the full-of-love journey that is parenthood and childhood (with a sprinkling of humor), in all its chaos & beauty. Carrie lives in Seattle with her family: a husband who is the MOST kind and patient father, a seven year old who recently discovered the joys of Lego, four year old boy/girl twins who are into whipped cream and stealing frosting out of the pantry, and a lab-ridgeback canine who we've actually been able to introduce to our house guests recently. Yay!
Carrie is currently booking family documentary photo (and/or FILM…as in video) sessions (that do NOT require the purchase of new outfits, or cleaning your house), in-home newborn sessions in the Greater Seattle area, and hospital newborn sessions in Seattle hospitals.
---
---
You might also like
---