Welcome, Fall! It's time to pick our punkins! We are so lucky that Meimi grew our very own organic pumpkins in our yard for us. I love this set of photos that really captures the kids' delight in being able to cut their own pumpkins right off the vine. What made it more exciting was the fact that the twins learned how to say the word "PUMPKIN" some time in the last month, so they've been pointing out and verbalizing "PUMPKIN" in books and all throughout the pumpkin picking event! These seemingly ordinary photos from seemingly ordinary days are truly going to be treasures when the kids are older, and that's what I love so much about documenting our everyday in photos.
I recently read an article written by a wedding photographer about the classic bridal portrait. You know, the one with just the bride, in a quiet moment as she's getting ready for the excitement of the day. The photographer wrote about taking this classic bridal portrait not for the bride herself (though she will obviously love this portrait of herself looking oh so beautiful), but for the bride's future granddaughters. WOW! That really resonated with me! Obviously I'm not creating any classic bridal portraits these days, but I am capturing moments that I'm positive will be cherished some day by my children, grandchildren, and maybe even great grandchildren. So I'll keep picking up my camera and doing my thing. 🙂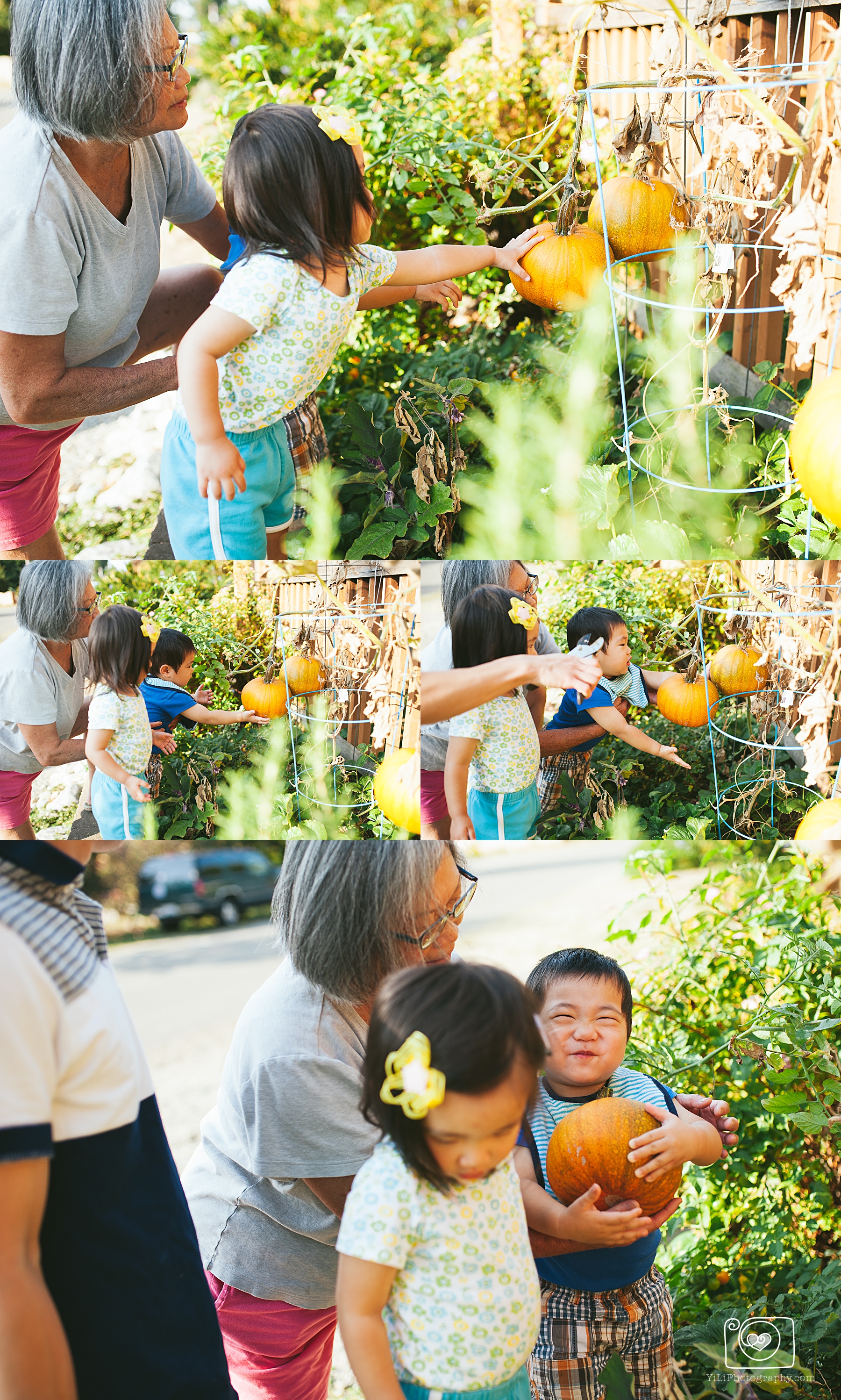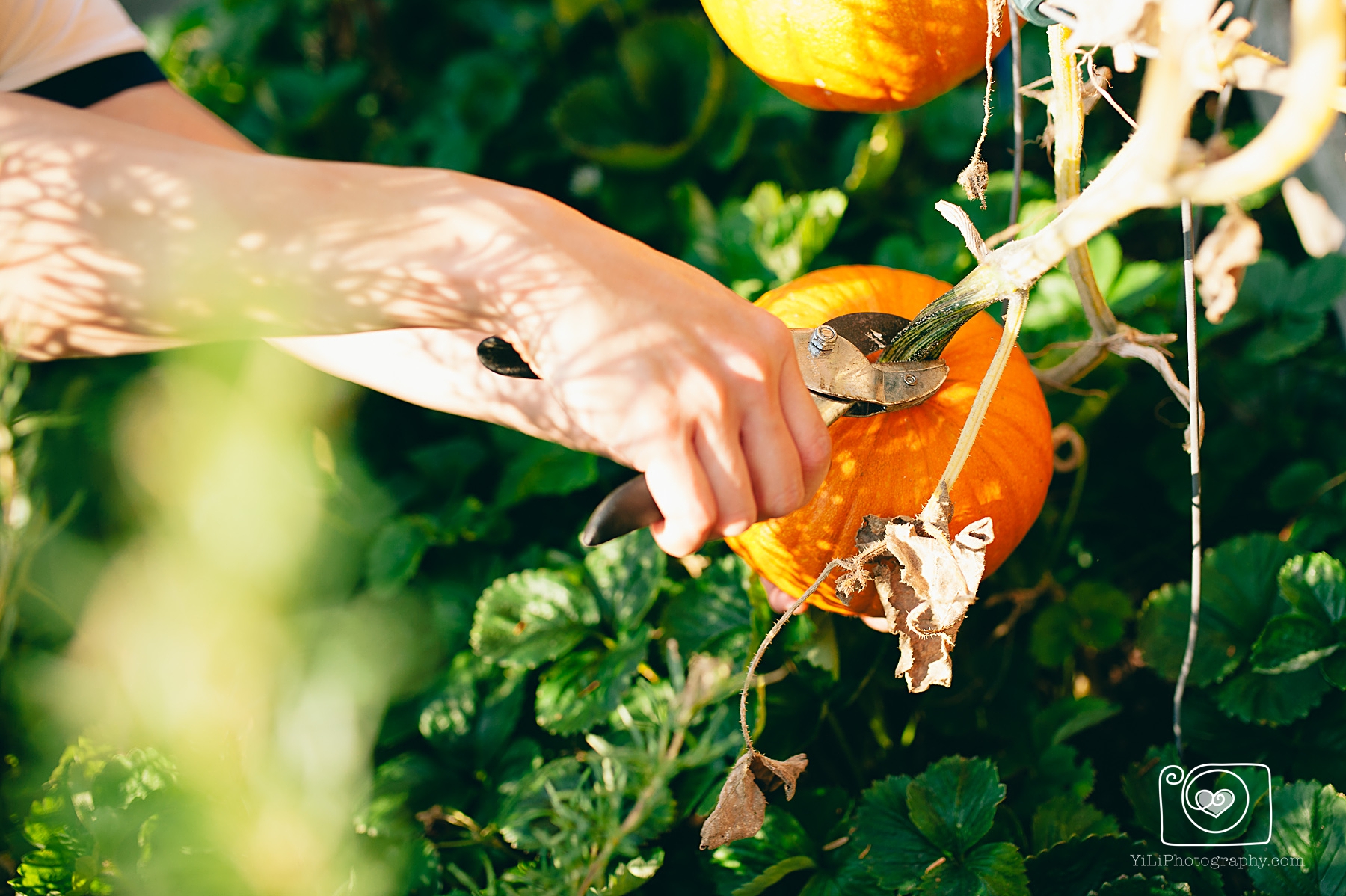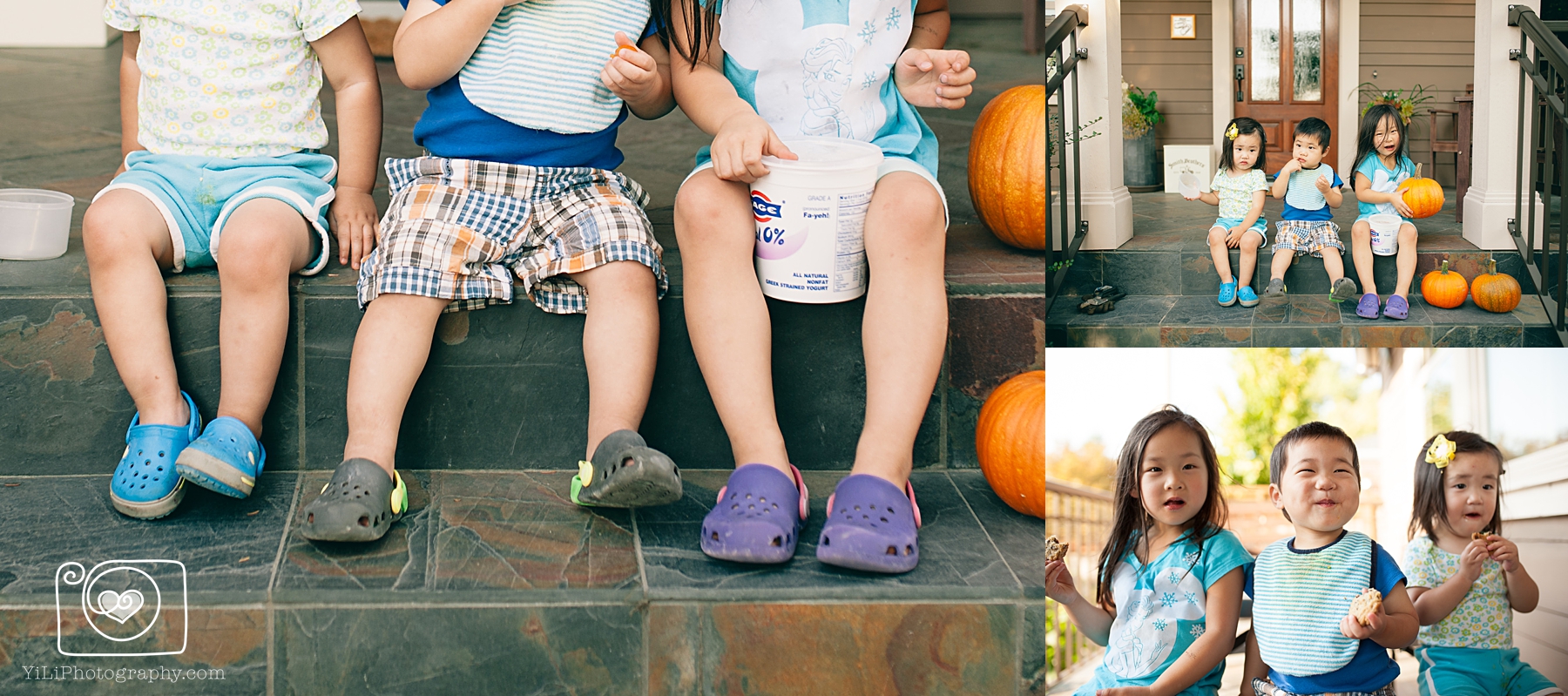 We shared a pumpkin with our neighbor, and in return he shared a big container of chocolate chip cookies with us. I think the kids thought that was a more than fair trade!!!
Please head on over to the talented Kyla Ewert of Pinball Photography to see what 10 photos in a day in the life of her family look like. Hint: seriously cool, dramatic, low light, and costumes!
---
---
You might also like
---