I'll never tire of documenting women and men becoming mothers and fathers, and couples becoming families after a baby joins their family, so it's no surprise that I loved spending an afternoon with Eliza, Mike & their new baby Grace. The added bonus was that Grandma (Eliza's mom) was still in town helping out so I got to include her as well! It was so apparent that Eliza and her mom share a really special bond, so I'm so glad she was there to be in some of the photos. I can remember how much I needed my mom when I had my babies, so I'm so glad that Eliza can count on her mom for help and advice too.
Since Baby G is Mike & Eliza's first child, there was a lot of snuggling and loving on her. I love the photos that show their true everyday right now: needing 3 sets of hands to change the baby's outfit, hanging out on the rocking chair in the nursery, and watching TV in the family room while nursing. Dad seems to really love his sweet daughter, and mom seems really happy as well. One of their kitties joined us for photos, and she is just the cutest, protective mother cat to Baby G!
Thanks guys, for trusting me to document this really amazing time in the life of your family!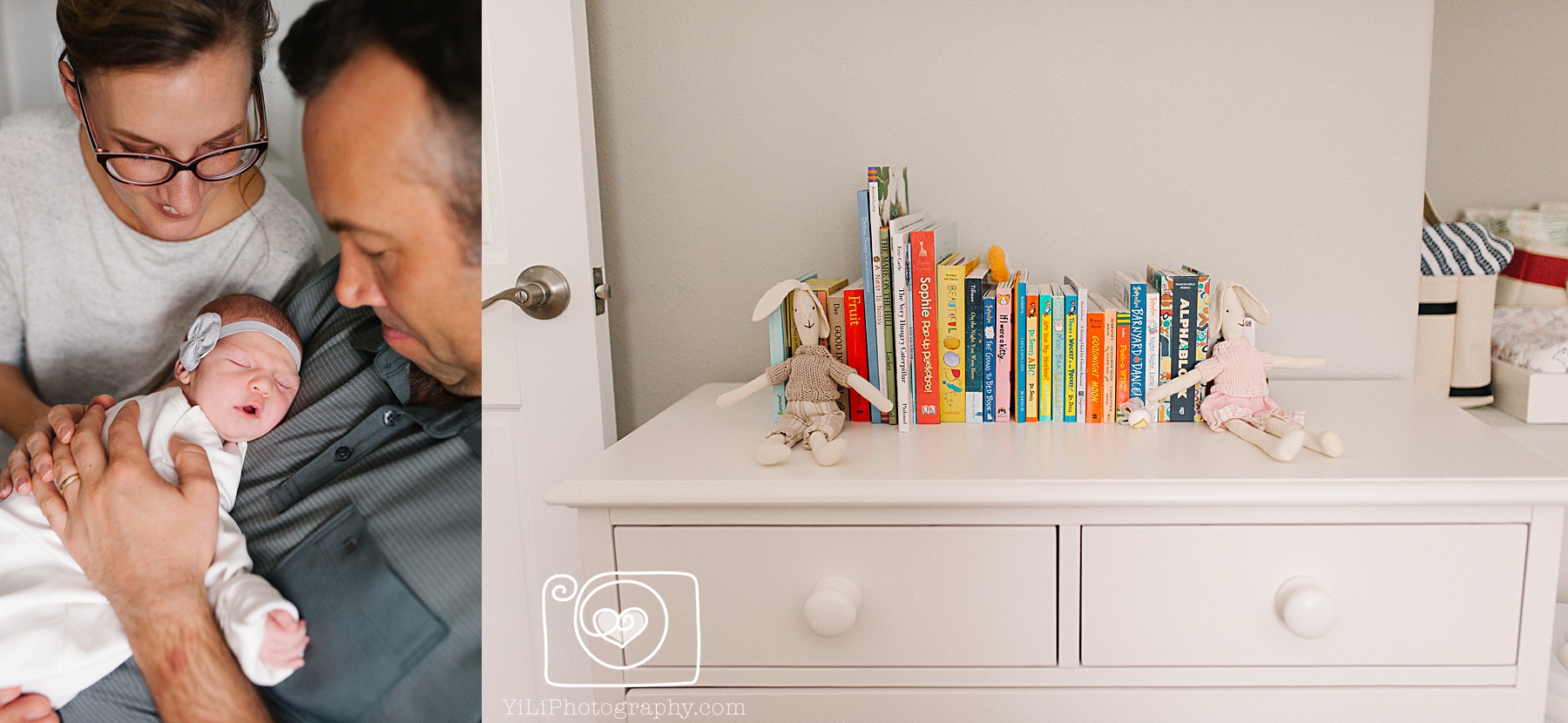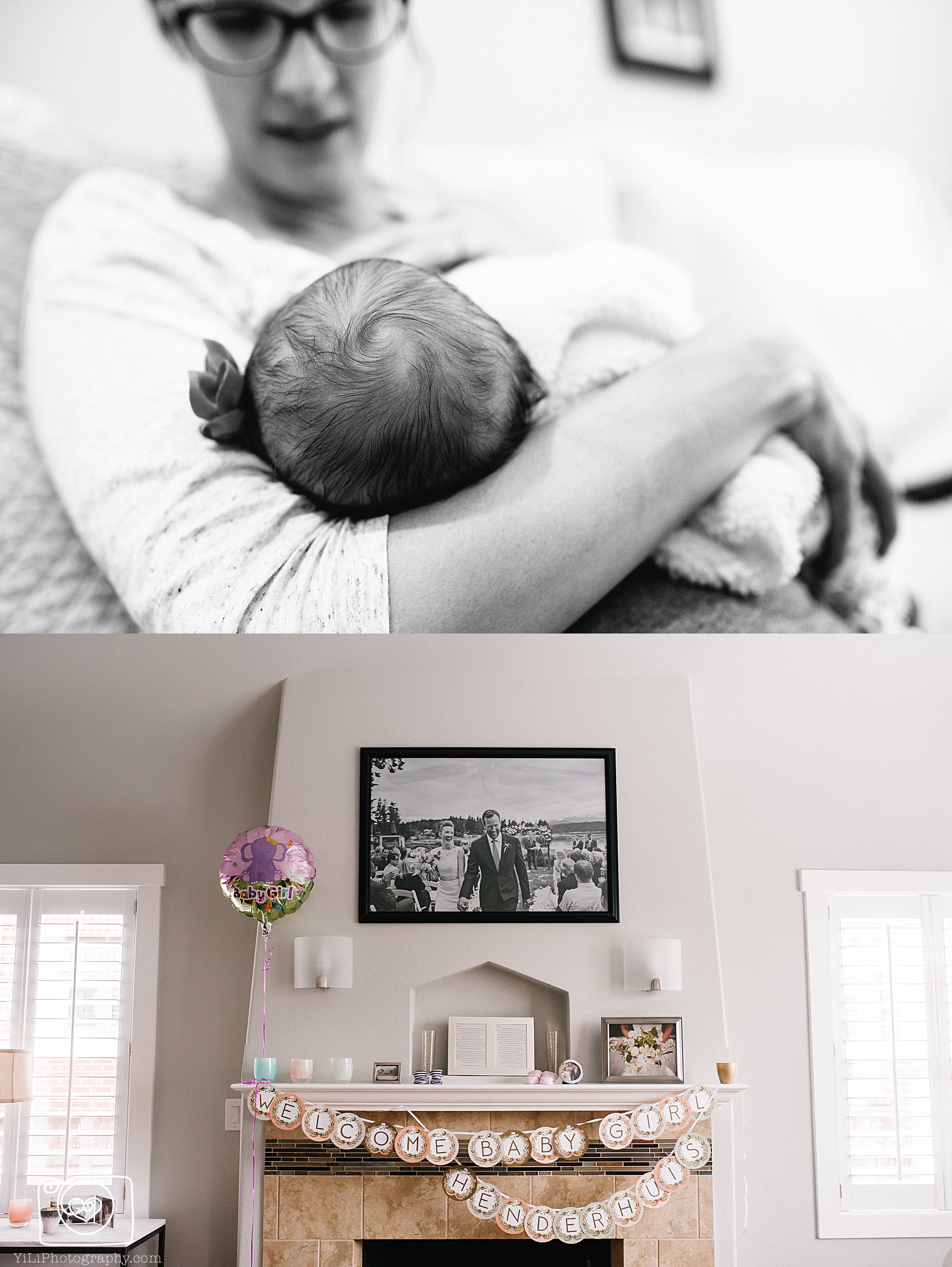 ---
Carrie Yuan is a documentary family photographer in Seattle, Washington, specializing in documentary family photography sessions that honestly tell the story of your family's here and now. Carrie's passion is to document the full-of-love journey that is parenthood and childhood (with a sprinkling of humor), in all its chaos & beauty. Carrie lives in Seattle with her family: a husband who is grateful that Carrie decided to take a break from the whole 365 thing, a six year old who is finding her way in kindergarten, three year old boy/girl twins, one of whom won't stop giving herself haircuts, and a lab-ridgeback canine who has been enjoying some affection from the kids lately.
Carrie is currently booking family documentary photo sessions (that do NOT require the purchase of new outfits, or cleaning your house) for March 2016 and beyond, in-home newborn sessions in the Greater Seattle area, and hospital newborn sessions in Seattle hospitals.
---
---
You might also like
---