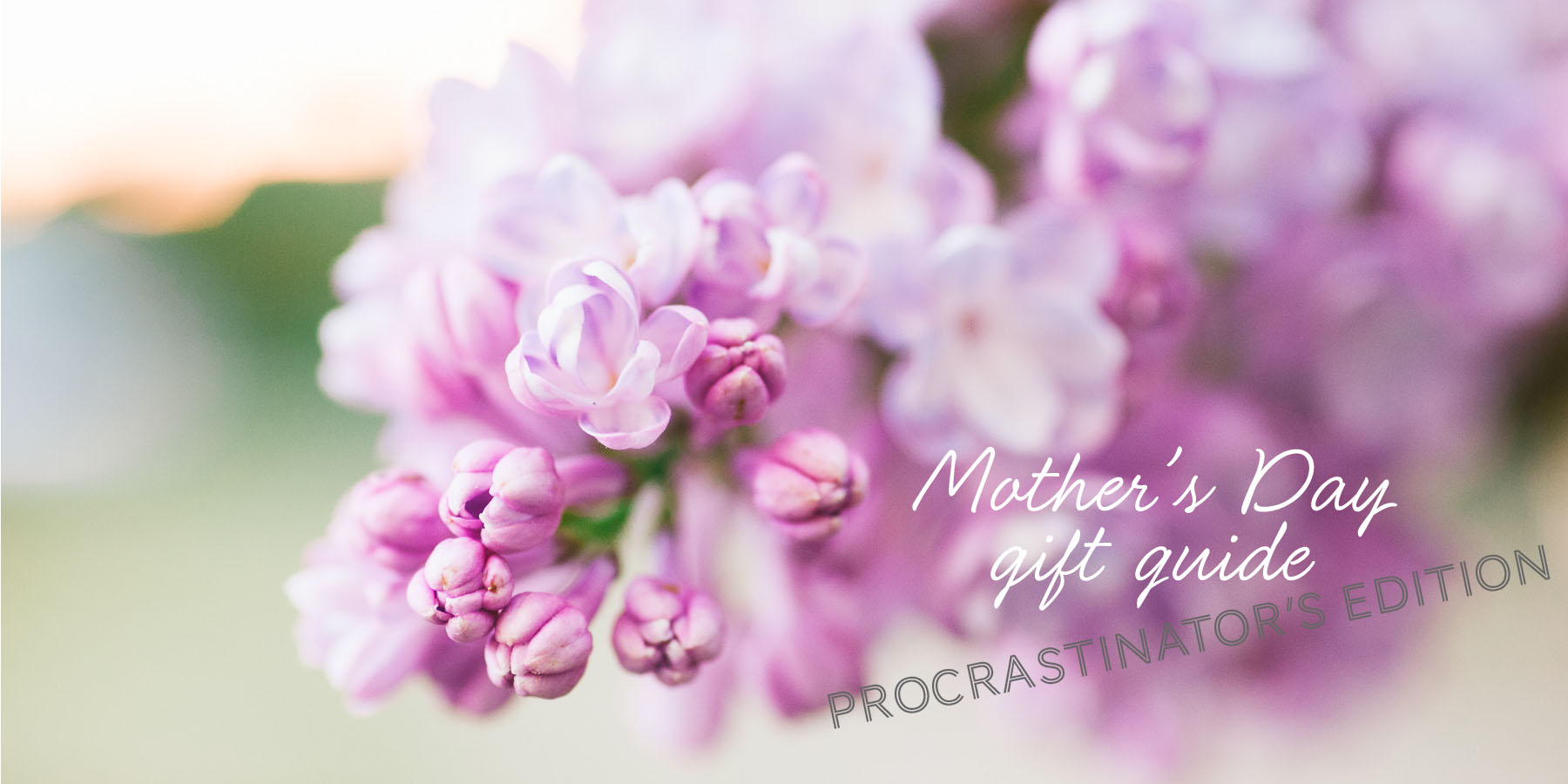 We know all mom wants is to have some relaxing, kid-free time to reflect on how amazingly blessed she is to be a mother. But a sweet gift never hurt anyone either. So this year I'm once again sharing my favorite ideas for Mother's Day gifts. I can pretty much guarantee that she will be completely overjoyed to receive any one of these from her partner and/or kids.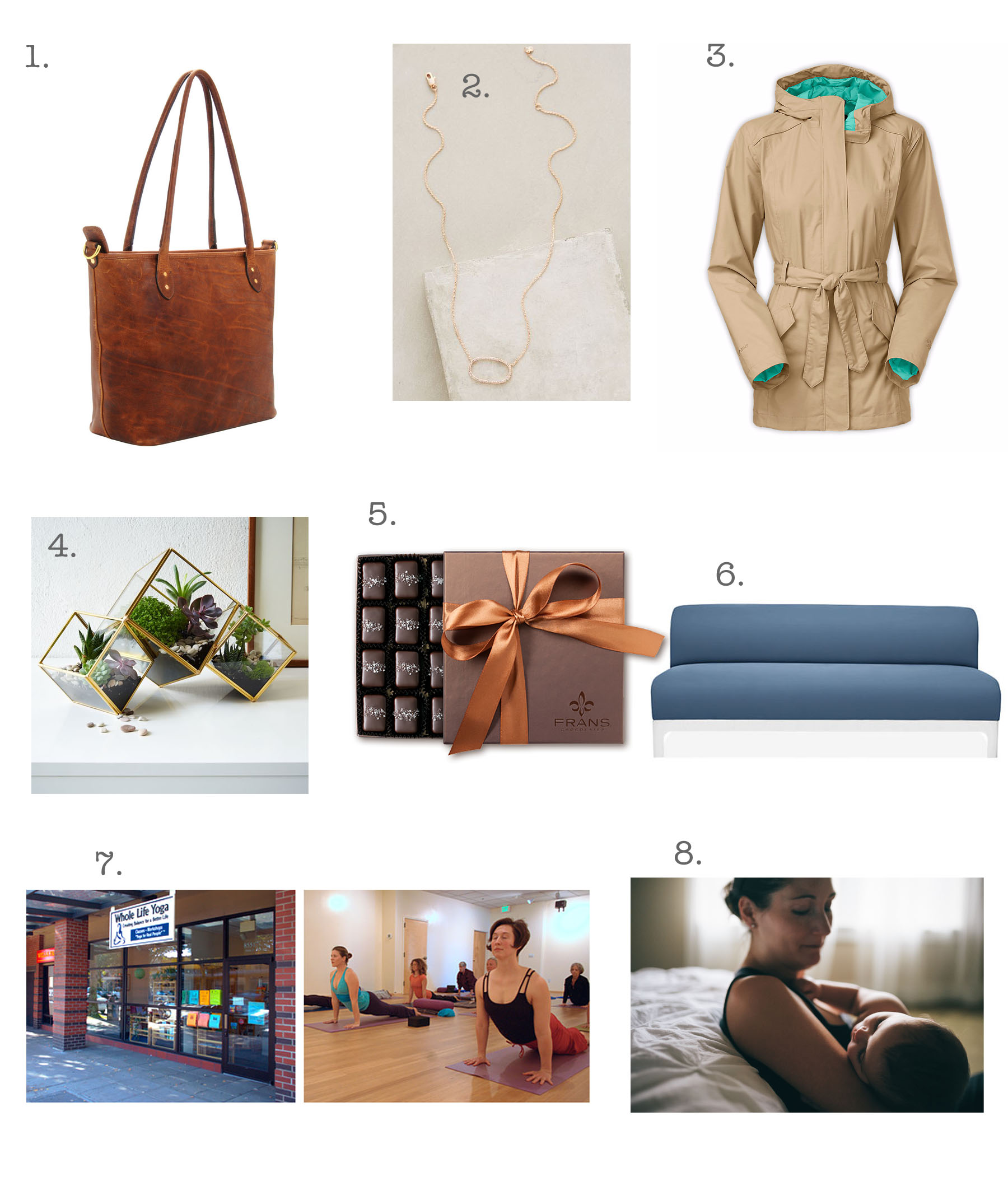 1. ONA leather Capri Camera tote bag. This won't arrive in time for Mother's Day, but I guarantee, she'll forgive you.
2. Rose gold ellipsoid pendant necklace from Anthropologie. Mom may have said, at one point, that she has enough jewelry. Well that was before she spotted this beauty.
3. Stylish yet functional trench coat from The North Face, for our unpredictable Spring & early Summers in the Pacific Northwest.
4. Cube Terrarium from West Elm
5. Godiva is out, Fran's is in. Made in Seattle, Fran's ever-popular dark chocolate covered grey salt caramels. Mmmm….devine. And don't expect her to share.
6. Cozy outdoor couch by Room & Board, for lounging & entertaining in the backyard while the kids play outside.
7. Dads, take the kids for the morning and send mom to the special Mother's Day yoga class taught by my amazing former neighbor Shelley Curtis at Whole Life Yoga. This special class is on Mother's Day from 9-10:30AM, which is perfect for getting zen before heading to brunch!
8. What every mother wants: amazingly beautiful documentary photographs that tangibly show her just how beautiful motherhood has made her. Contact me to book that session! 🙂
BONUS: Finally, don't buy mom a Mother's Day card. Do this instead. I posted that article on my personal Facebook page, and a ton of my girlfriends reshared or tagged their husbands.
So now get out there and do this, dads (on behalf of kids!)!!! Since this is the Procrastinator's Edition, #2, 3, 5, 6, and bonus can all be found at University Village! Yay!!!
---
---
You might also like
---