You may have noticed a few changes to my business over the past year or so. I've slowly moved from photographing what I thought was "expected" of me as a photographer or "desired" by clients (planned sessions at parks, etc, in coordinated outfits) and have moved in a direction that honors my gifts as an artist and storyteller, and I couldn't be more thrilled with the change (or rather, refinement) in focus. You see, I am also on a journey of embracing authenticity and whole-heartedness, channeling my inner Brené Brown, and so making the kind of photographs that really make my heart sing is all a part of that. I truly believe that by using these specific gifts I have been given and making the kind of art that is "me", the people who want this for their own family will find me in time.
These photos fill me up with so much love. –Rob
I loved the afternoon & evening I spent with the Hampton family. Meghan and Rob have just achieved a totally major accomplishment – they survived the first year of life with twin boys…..AND an older brother! Hehe, sound familiar (okay, not the all-boy part, for which they deserve extra kudos)? I could so see myself in their shoes only 2 short years ago when my own twins turned one. There's chaos, drool marks, toys and laundry piles, exhaustion, (a few) tears, all knit together with laughter and love. There's the feeling that this-is-so-amazing-we-are-so-very-lucky right alongside the this-is-sometimes-really-hard and i-am-really-really-tired and pass-me-another-gin-and-tonic.
These guys are currently busting out of their 2-bedroom, 1-bath home, so it was extra special to be able to document them together in this place where they became a family…..before they move on to a larger place with more than 1 bathroom!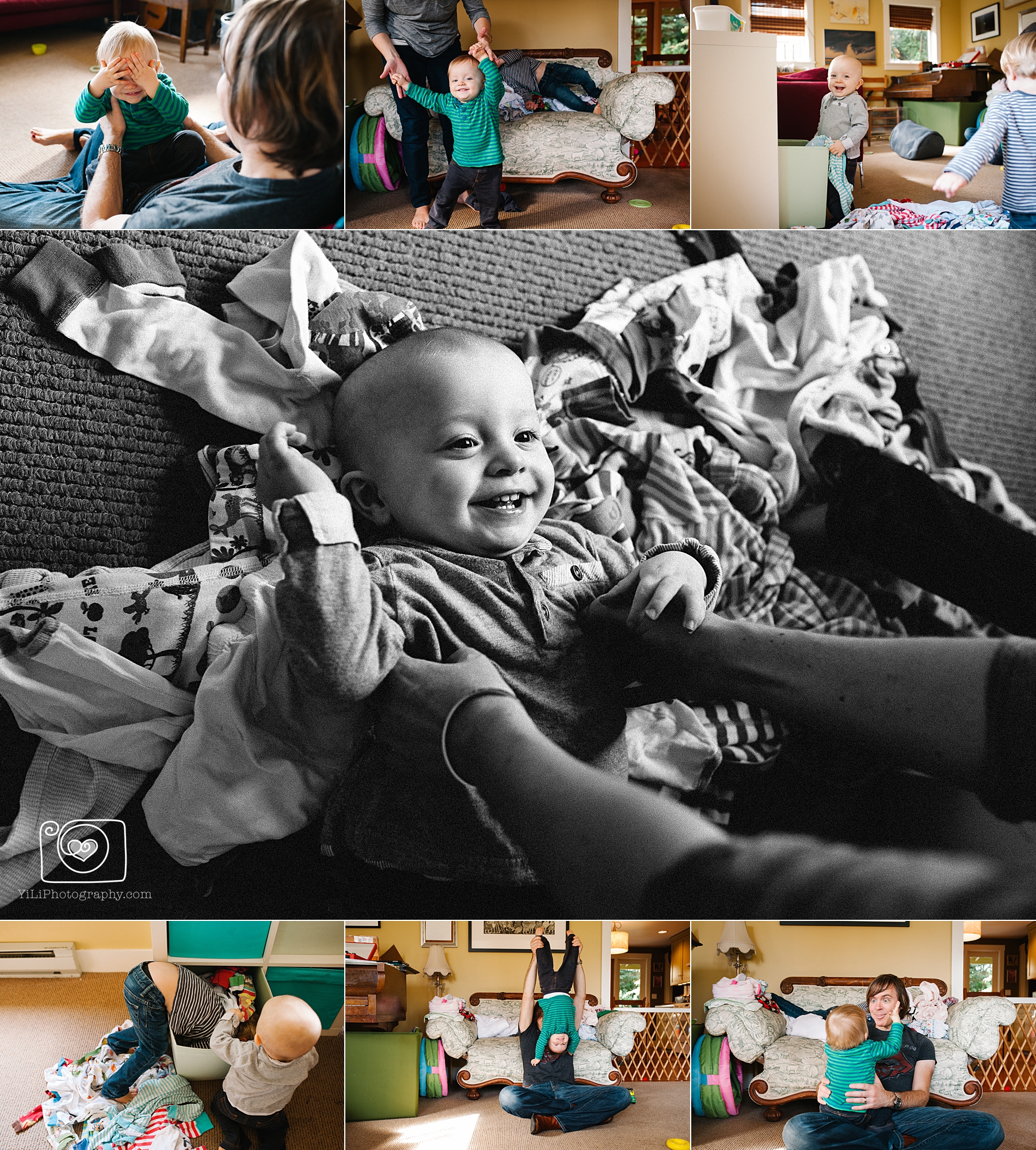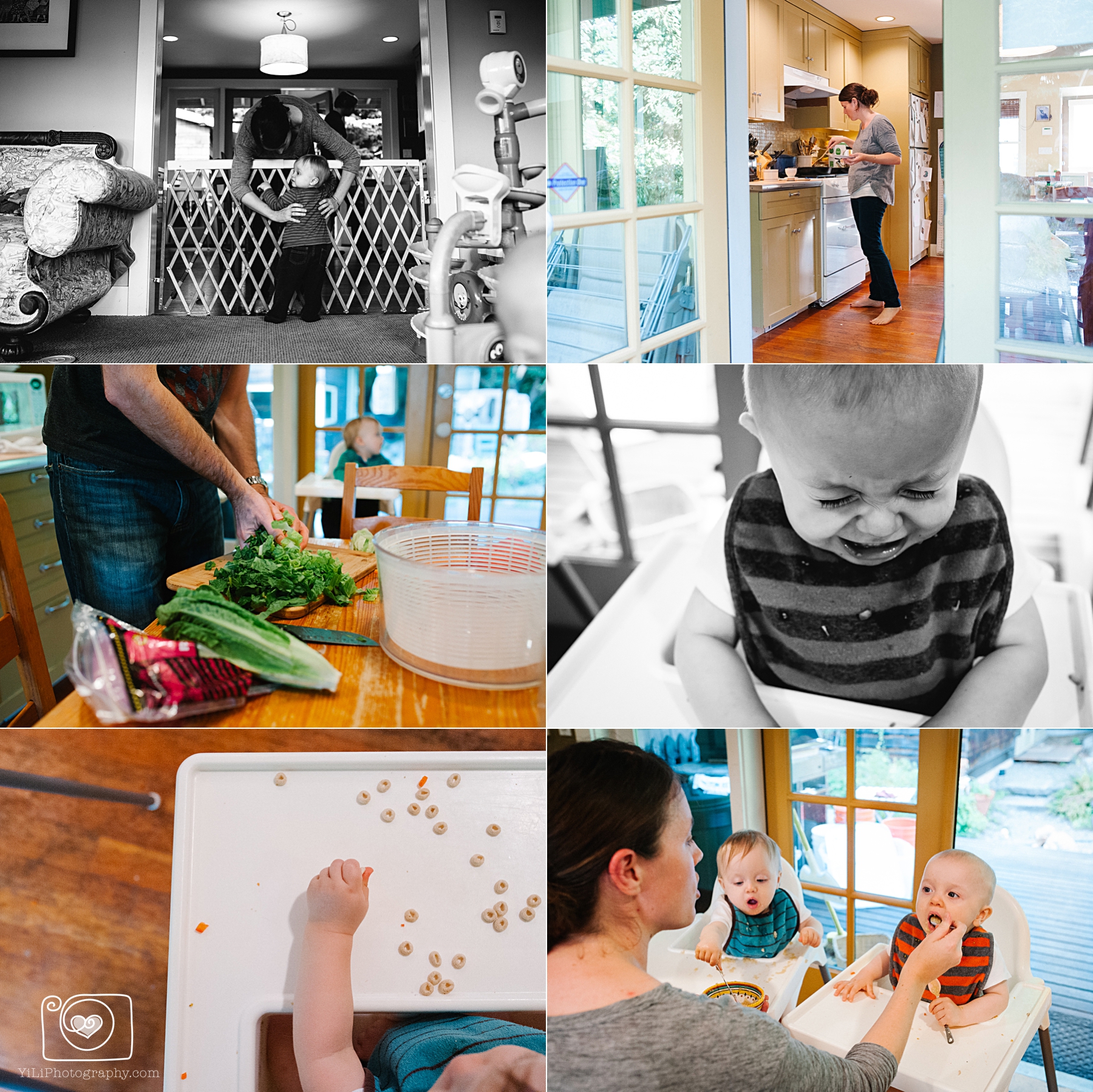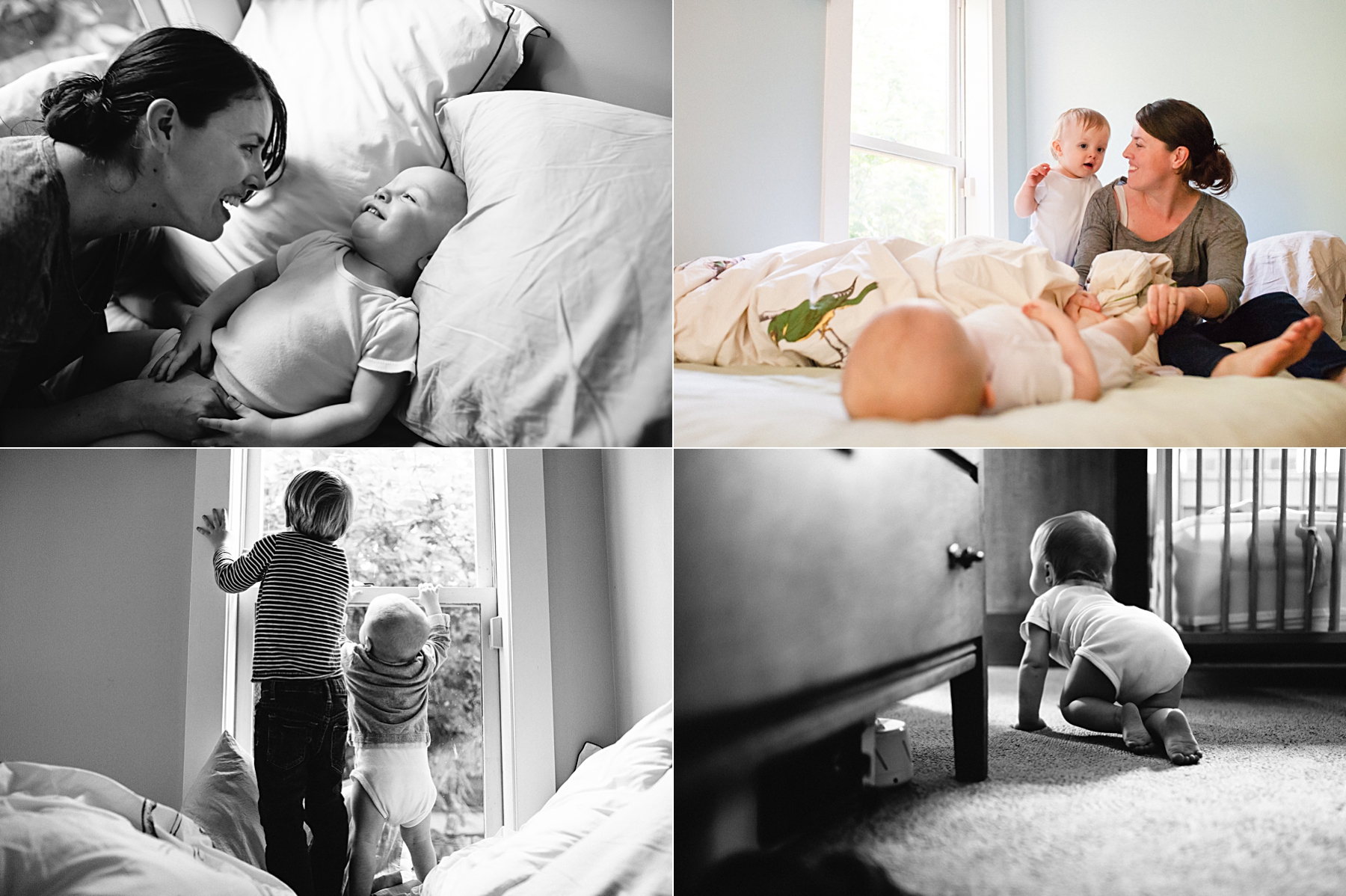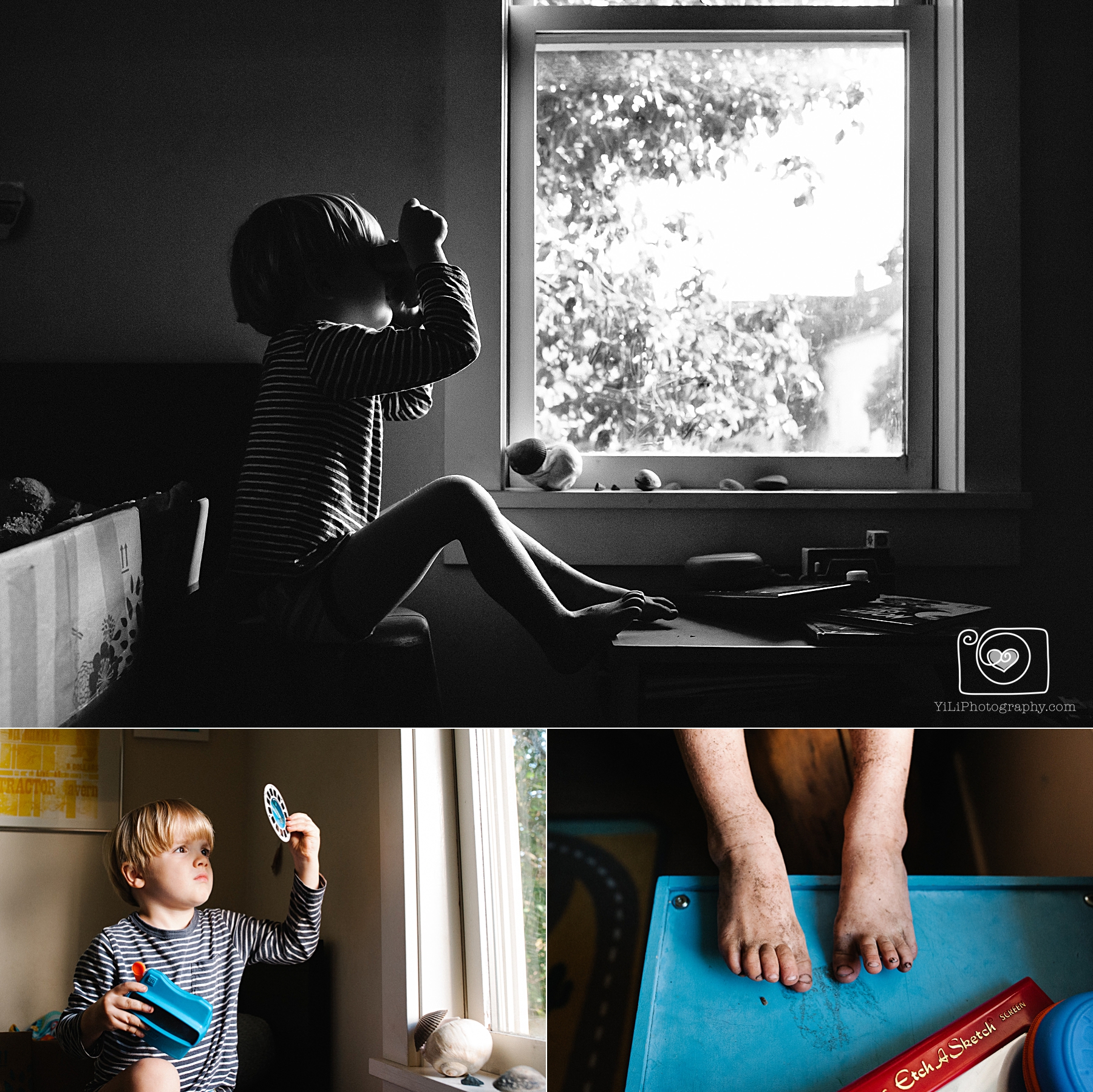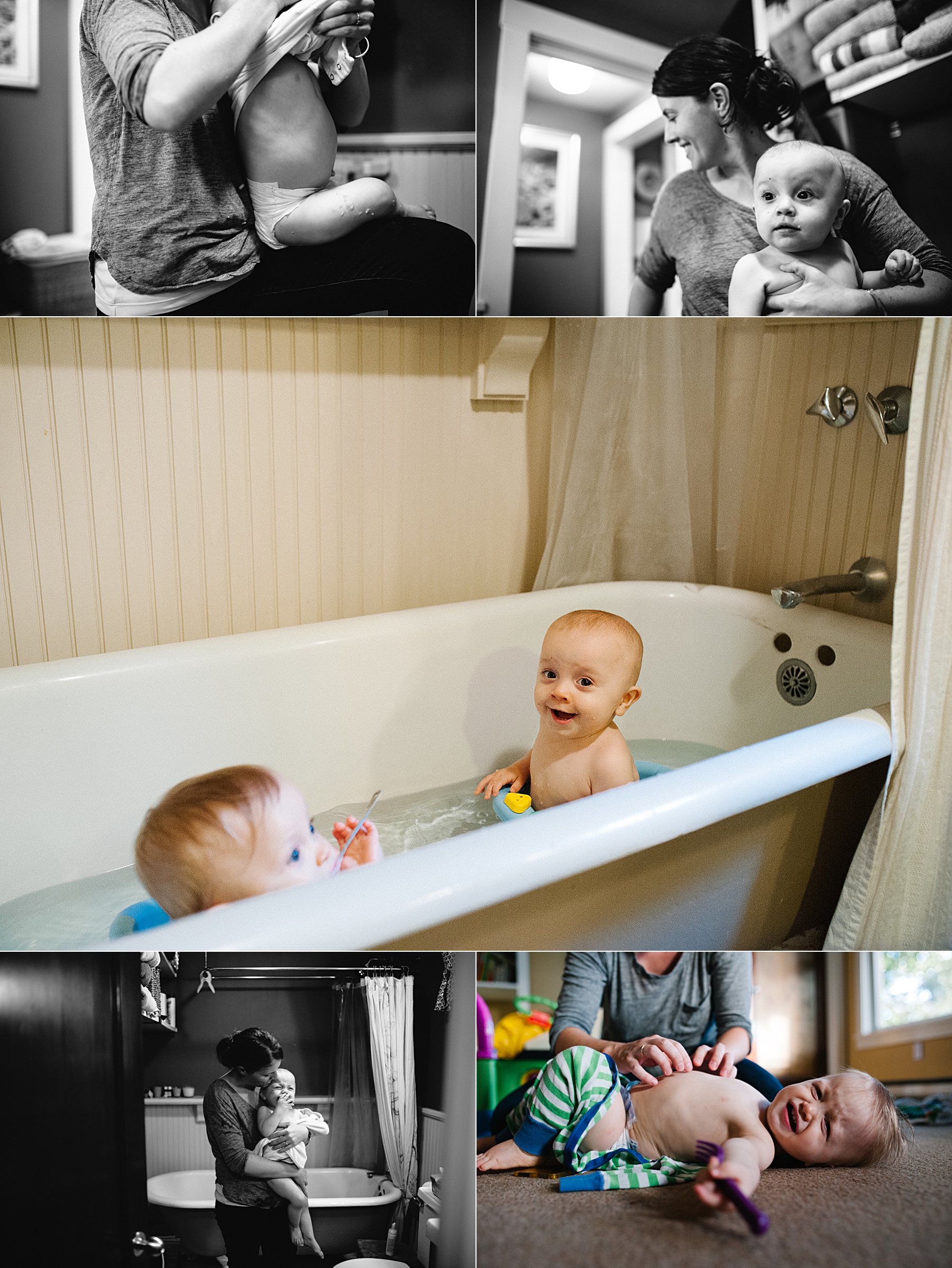 Rob is a professional private guitar instructor (the best in Seattle, in fact), so often they have these pre-bedtime family jam sessions with 5 guitars. Yes, mom can play the guitar too! And she has a voice like an angel. The music that filled their home was some of the most special and spirited I've heard in a long time. I'll be carrying it with me in my heart for a while to come.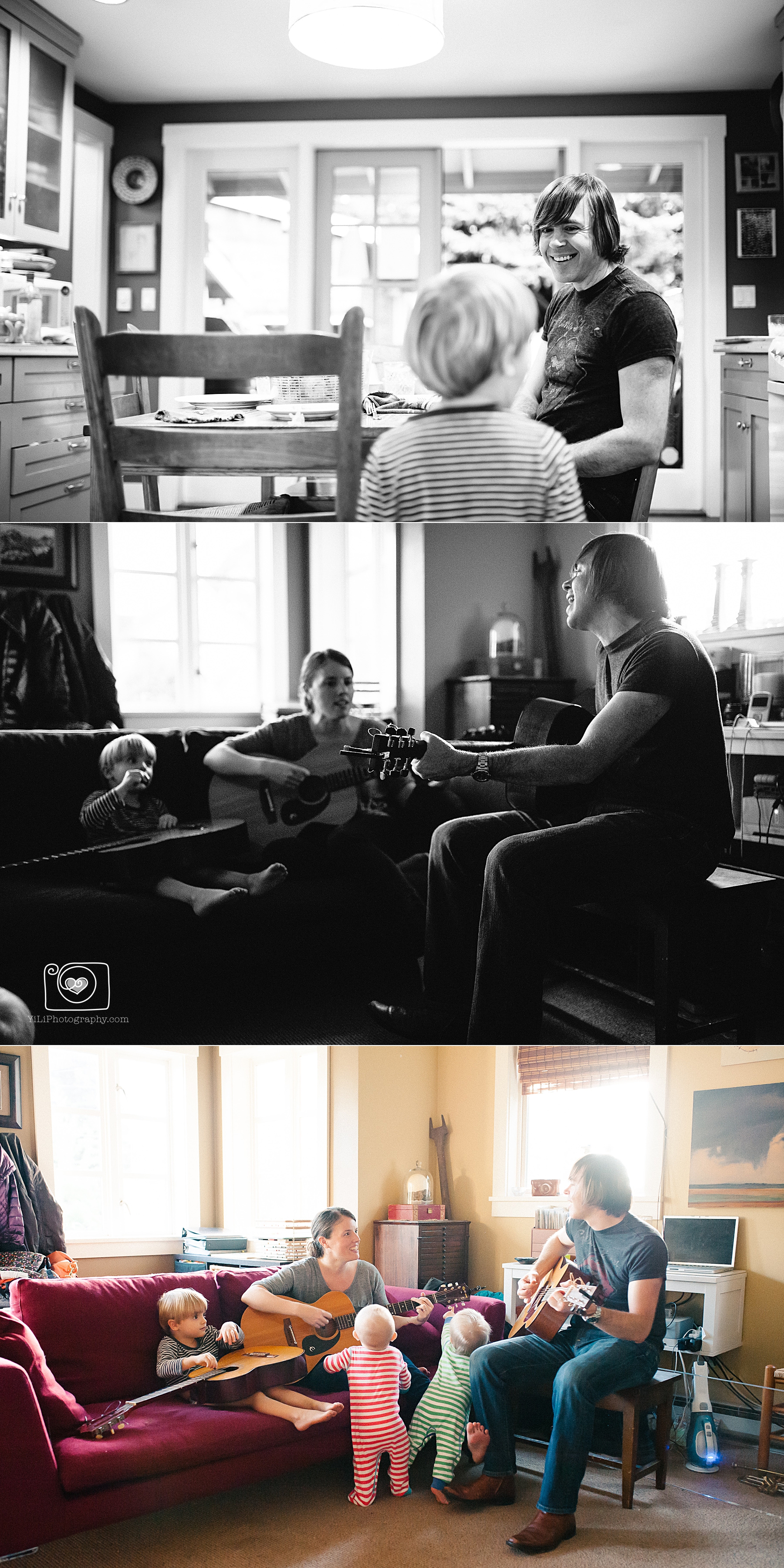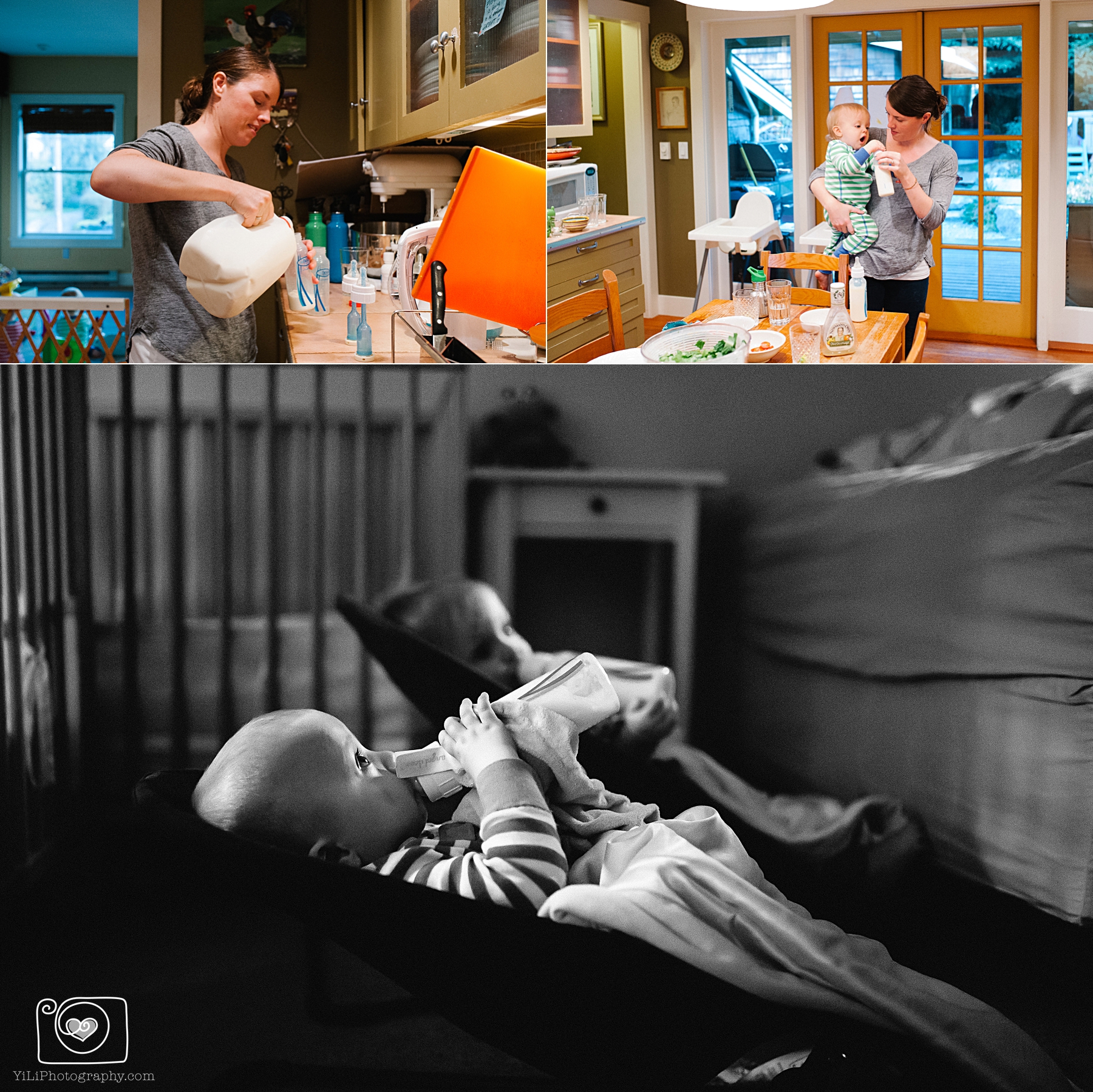 I asked Meghan what the story was behind this sweet post-it note I noticed on one of their kitchen cabinets. She couldn't remember exactly, but said she probably wrote it during a moment of exhaustion during the last year. I can totally relate, and I think it sums up their family just perfectly.

---
Carrie Yuan is a family photographer in Seattle, Washington, specializing in documentary family photography sessions that honestly tell the story of your family's here and now. Carrie's passion is to document the full-of-love journey that is parenthood and childhood (with a sprinkling of humor), in all its chaos & beauty. Carrie lives in Seattle with her family: a husband who enjoys the simple pleasure of a cold beer and Sports Center on tv, a five year old who can now swim across the entire length of the pool using various strokes, two year old boy/girl twins who are on the verge of THREE and currently deciding on what kind of cake they want mom to bake for their birthday, and a lab-ridgeback canine who Carrie is really wishing would go deaf soon!
Carrie is currently booking family documentary photo sessions (that do NOT require the purchase of new outfits, or cleaning your house), in-home newborn sessions in the Greater Seattle area, and hospital newborn sessions in Seattle hospitals.
---
---
You might also like
---