This family has an amazing story to tell. It's not my story to tell, but those who know and love this family know that this second baby is a complete miracle. Just two years ago they would never believe they would be growing their family and adding a son. I feel so privileged to have been a witness and documentarian of mom's amazing belly, Alex's first hours in the hospital, and then first weeks at home. I recently sent off this video slideshow that I created for my clients, and after mom viewed it she told me it brought both her AND her husband to tears. Baby Alex is almost 5 months old, and already he's changed so much from when I took his newborn photos. It really is insanely crazy how much a baby changes in the first year of life. I'm so glad I could take these photos for them to hold onto those oh so fleeting early days.
This couple also holds a special place in my heart, because they wholeheartedly trusted my artistic vision and made this beautiful image go from my mind's eye to reality. Because I knew I was coming back to their home to take newborn photos after baby's birth, I had an idea for a "before & after" series.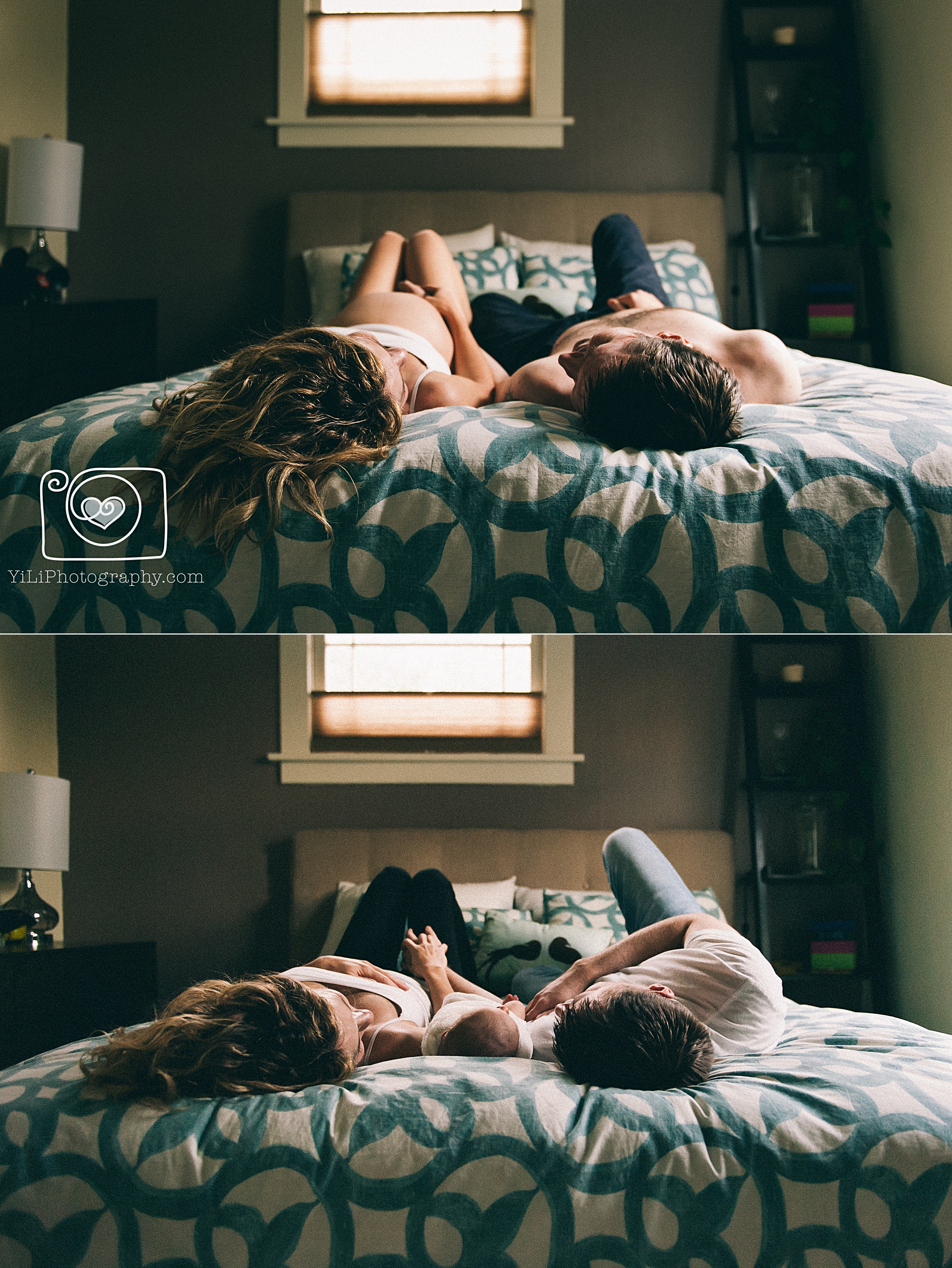 Because my heart lies in storytelling and documentary-style photography, I very very rarely (okay, like never) go into a session with an idea for an image in my mind. I much rather prefer to naturally let things unfold, and wait for the real story to reveal itself. I never know what those stories are going to be, and that is one of the things I love about photography. It's like a choose your own adventure every time! But this one rare time, I had the idea, threw it out there, and they were willing to try anything. I got mom ready, then we called dad into their master bedroom and told him we needed him to take off his shirt for the photo! He was such a good sport, he didn't give it a second thought! Thanks, guys, for trusting my artistic vision. I love how this set of photos came out!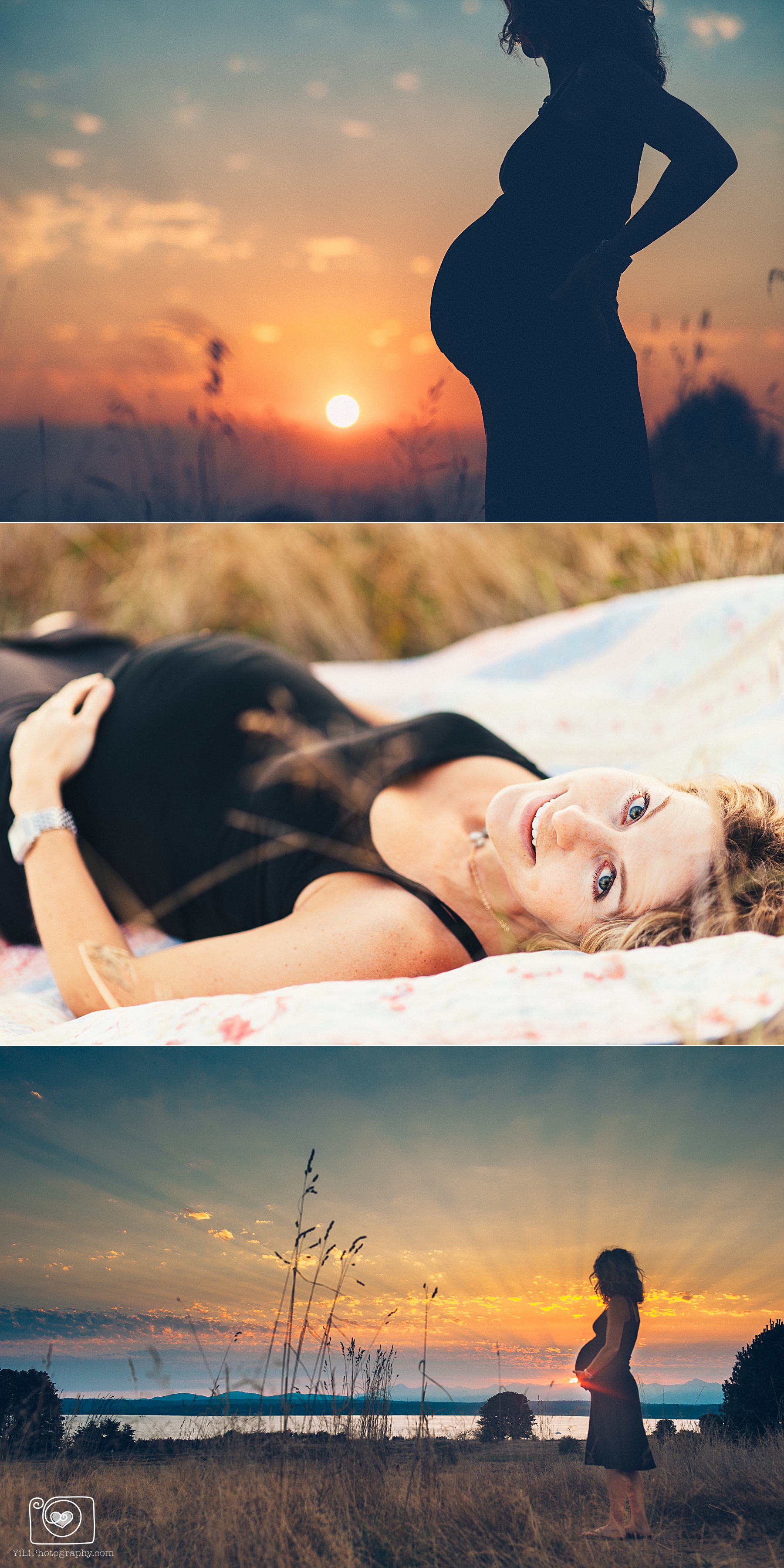 And a few in-home newborn session highlights:

And finally, their video slideshow!

And I was super excited last week to find out that the maternity image won 8th place in the Shoot and Share 2015 Photo Contest!!! Not too shabby considering there were 3858 images entered in the Maternity category!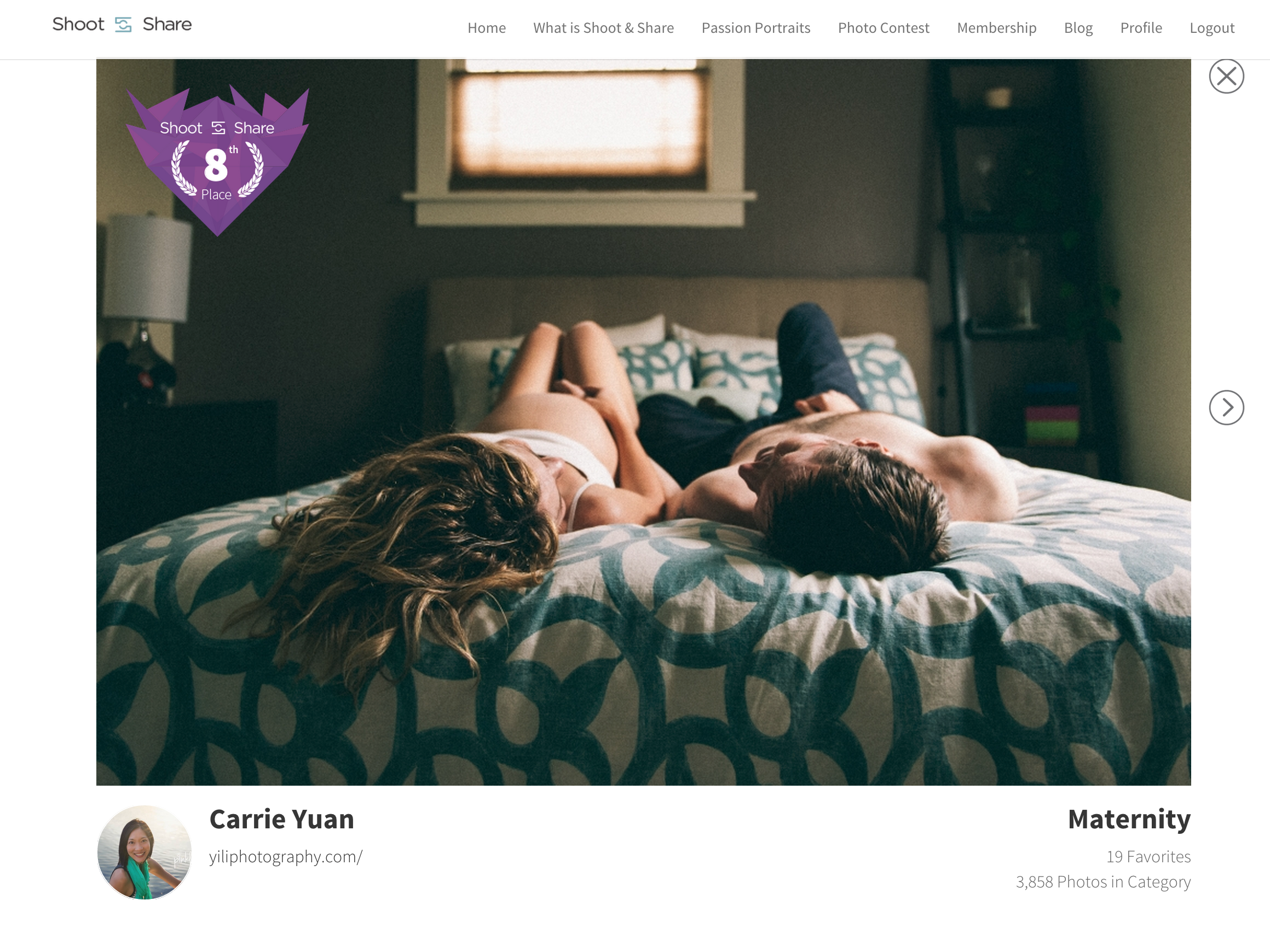 Carrie Yuan is a family portrait photographer in Seattle, Washington, specializing in storytelling and documentary-style photographs that tell real stories about the amazing journey that is parenthood and childhood. Carrie lives in Seattle with her family: a husband who is the clear favorite parent when it comes to bedtime and tuck-ins, a five year old who just learned to tell her first April Fool's joke (it was pretty lame, but hey, she's five), two year old twins who apparently have been behaving very "twinny" at school lately, egging each other on in their own secret twin language, and a lab-ridgeback canine who is severely neglected as she was clearly just a proxy for a child.
Carrie is currently booking family storytelling sessions, in-home newborn sessions in the Greater Seattle area, and hospital newborn sessions in Seattle hospitals only.
---
---
You might also like
---