It's such a joy and pleasure for me to spend a morning with a new family, photographing them in their home as they play and do life together. I love watching couples become parents and create a space in their hearts and lives for a new little person. Jude was 3 months old when I photographed him with his oh-so-cool, calm, and collected parents. One of the awesome benefits of an "older" baby session is that the newborn fogginess has lifted! You'd NEVER guess that these were first time parents. I'm telling you, they had not one shred of visible anxiety or sleep-deprivation, and you know what? They looked like they were actually having FUN and enjoying this parenting gig! It was completely refreshing to see how naturally and easily both mom and dad had settled in to being parents. But after spending the morning with little Jude, I can totally see why they are so in love with this little guy. He is the sweetest!
Mom told me recently that they've purchased their first home together, so they'll soon be moving out of this rental home and into a home they can call their own in a different neighborhood of Seattle. This is the great thing about doing a documentary session at home. Jude won't have his own memories of this home, but now they have photographs of the place they called home for the first year of his life and where they became a family.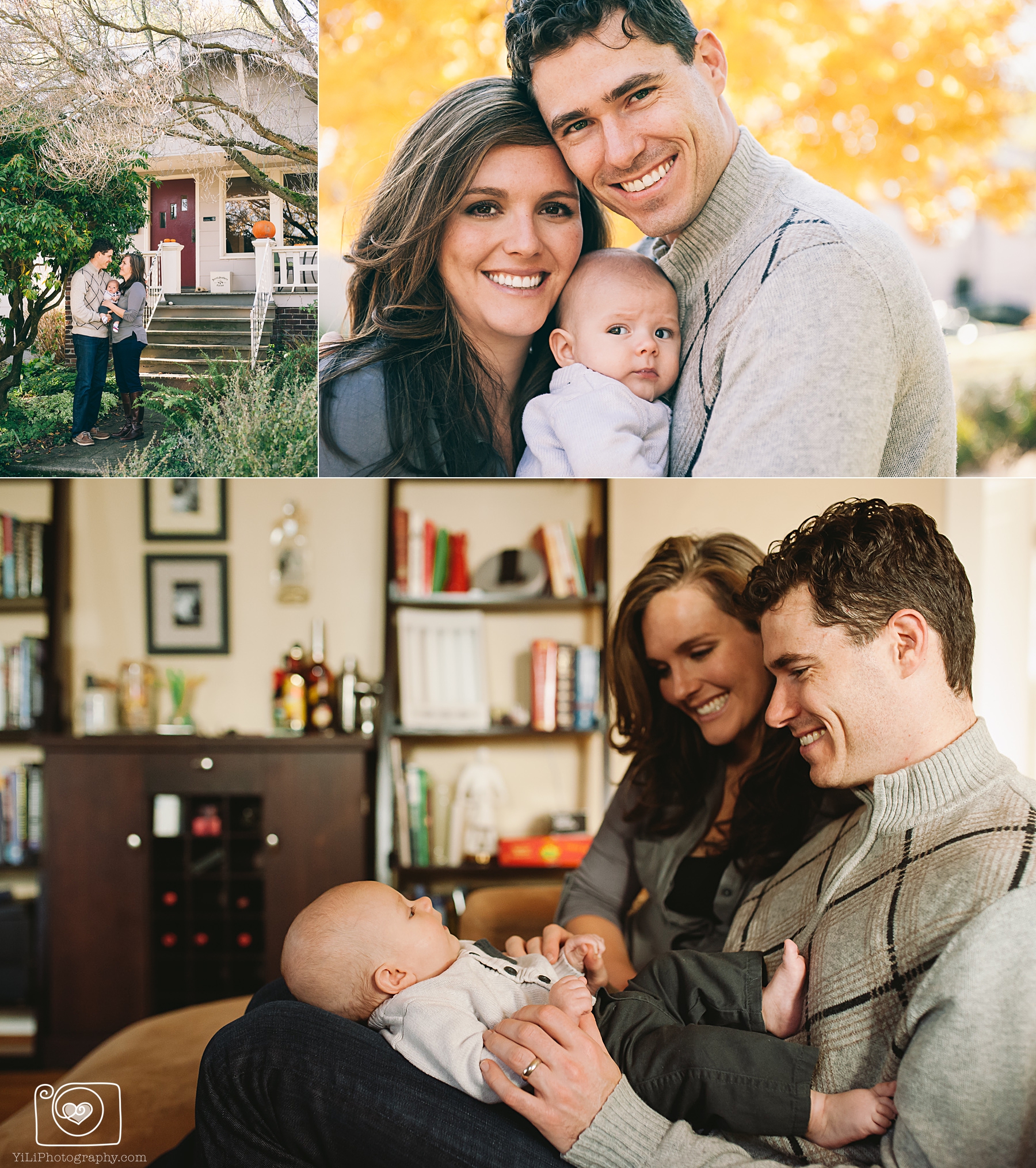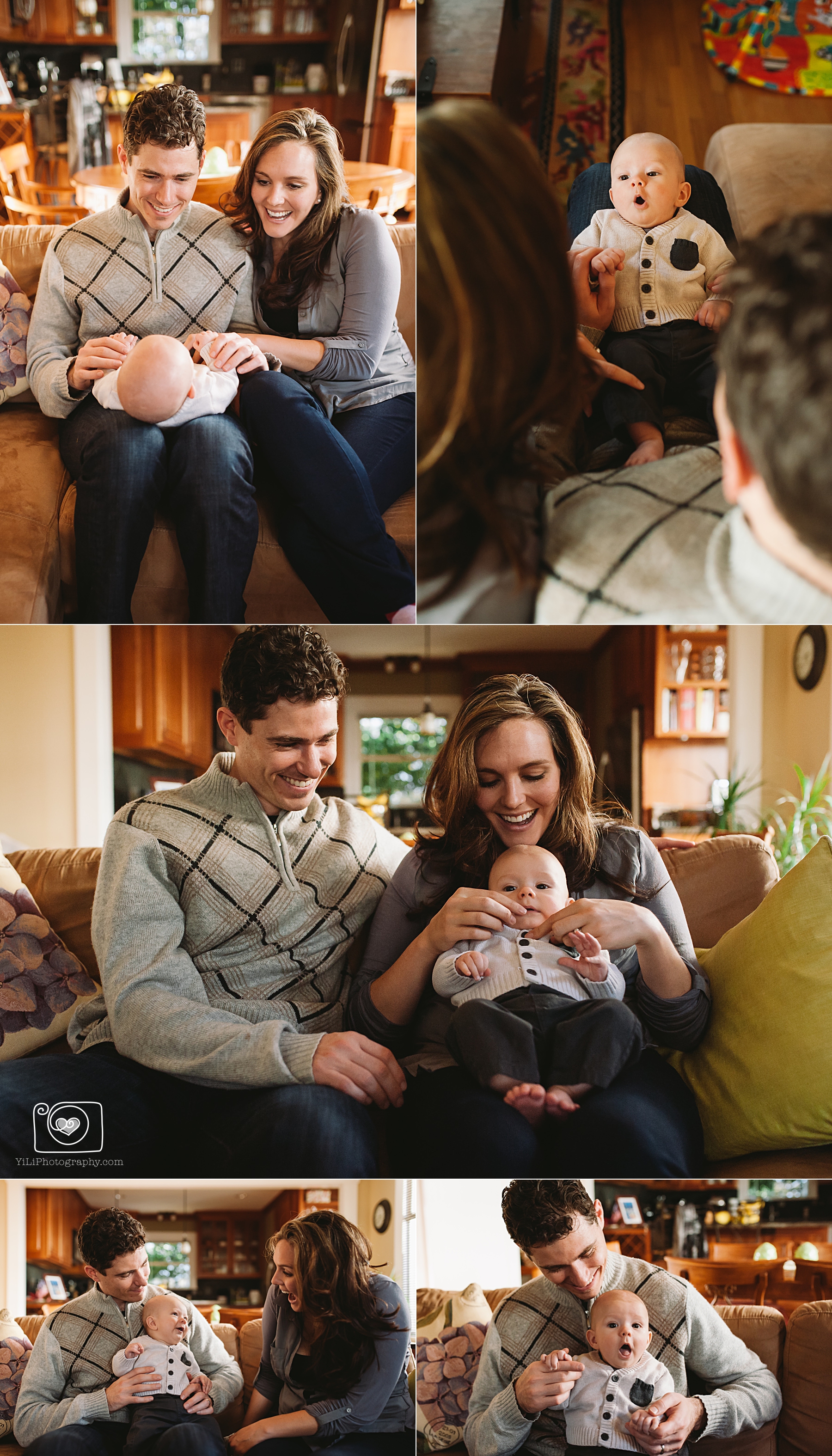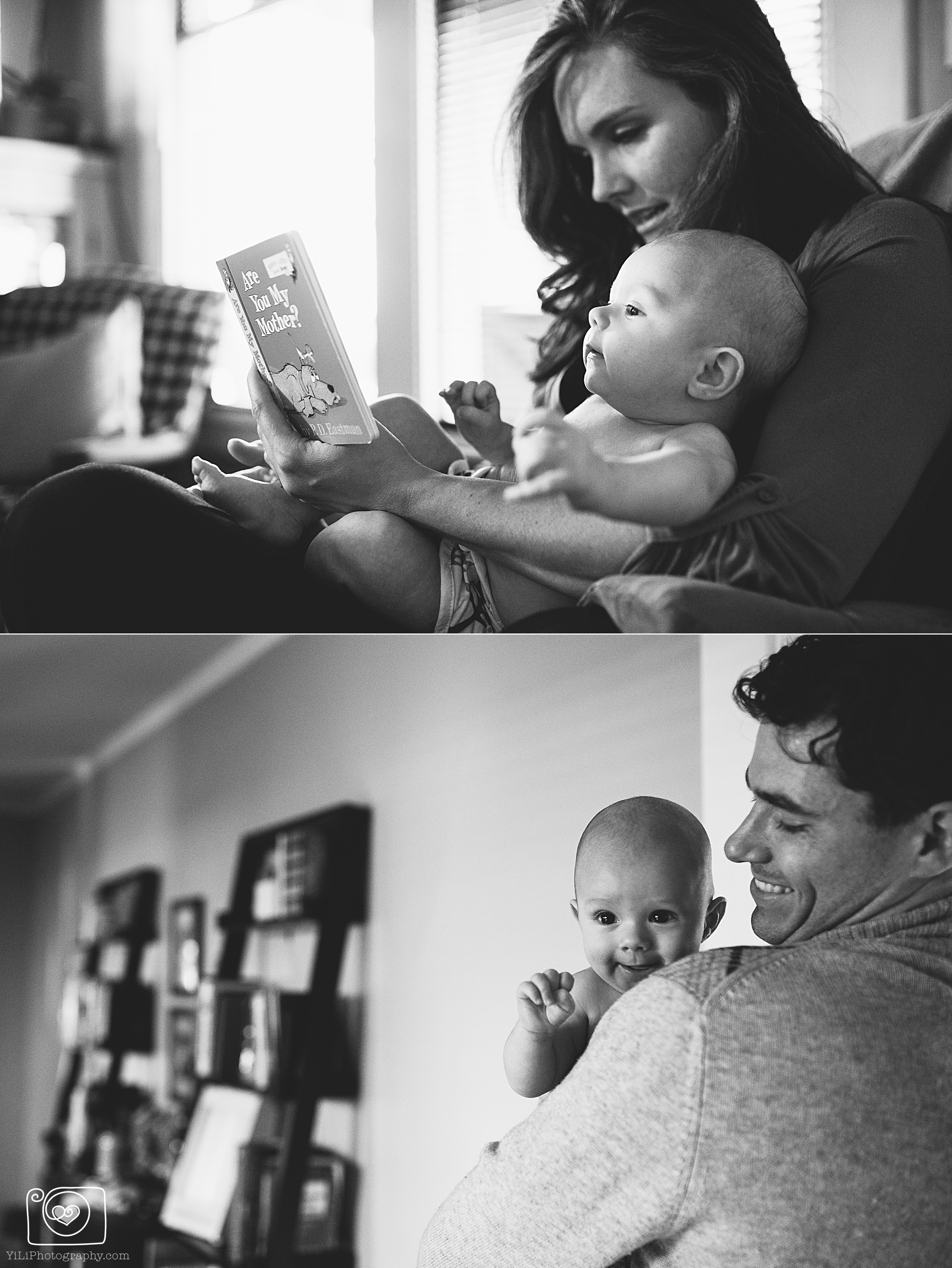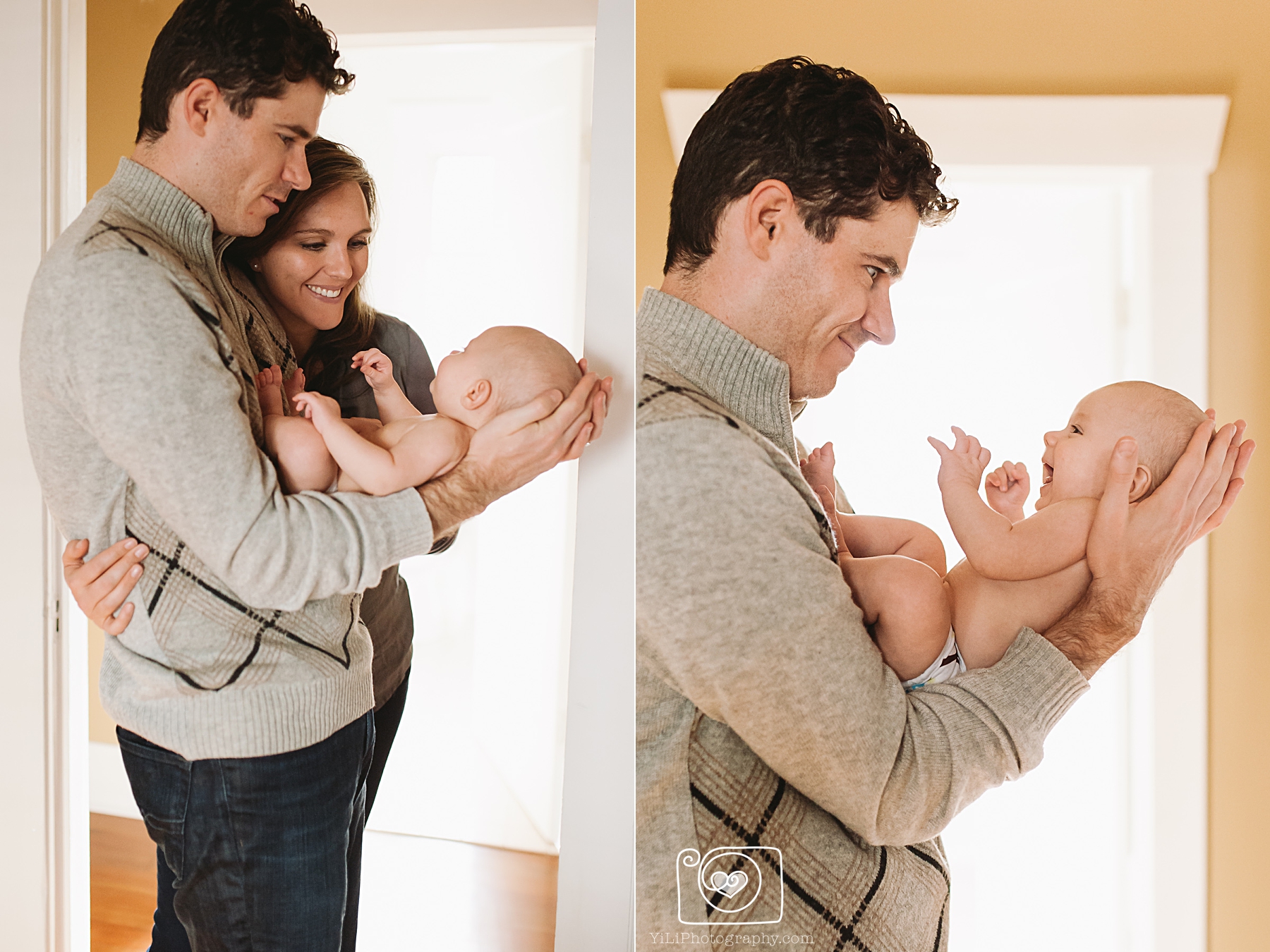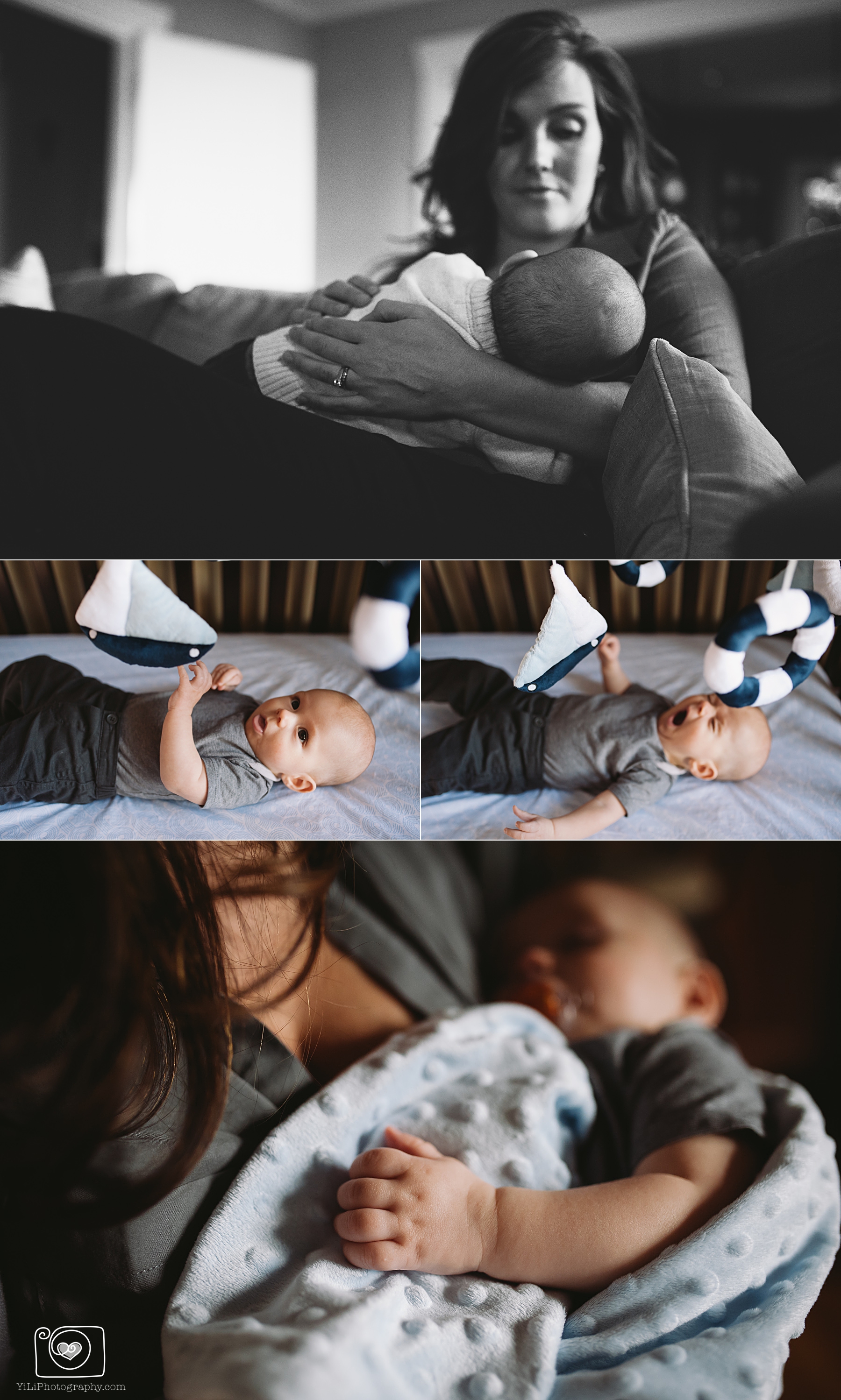 Carrie Yuan is a family photographer in Seattle, Washington, specializing in documentary family photography sessions that honestly tell the story of your family's here and now. Carrie's passion is to document the full-of-love journey that is parenthood and childhood (with a sprinkling of humor), in all its chaos & beauty. Carrie lives in Seattle with her family: a husband who appreciates a cold beer and good conversation on the front porch after the kids are tucked in, a five year old who is thrilled to be learning photography with her very own point & shoot camera, two year old boy/girl twins who have recently started entertaining themselves and each other in the morning, allowing the parents to sleep in a bit!!!!!! and a lab-ridgeback canine who really really REALLY despises fireworks.
Carrie is currently booking family documentary photo sessions (that do NOT require the purchase of new outfits, or cleaning your house), in-home newborn sessions in the Greater Seattle area, and hospital newborn sessions in Seattle hospitals.
---
---
You might also like
---