I just couldn't let this one go. After completing one year of letters to my children, I thought I was ready to leave that project behind and start something new. I'm happy to have the new challenge of the 10 on 10 project, but these letters really tug at my heart strings. In reflecting back on 2013, it was so nice for me to have the words and photos to look back on as a mom. I mean, you think you're going to remember how you felt or what you experienced last month or what your kids said or did, but the fact of the matter is you won't remember most of it. I'm so grateful to have these letters to look back on, and I hope my kids feel the same way one day too. I was so happy to find a new group to continue this project together with, and I'm looking forward to getting to know them and their kiddos in 2014!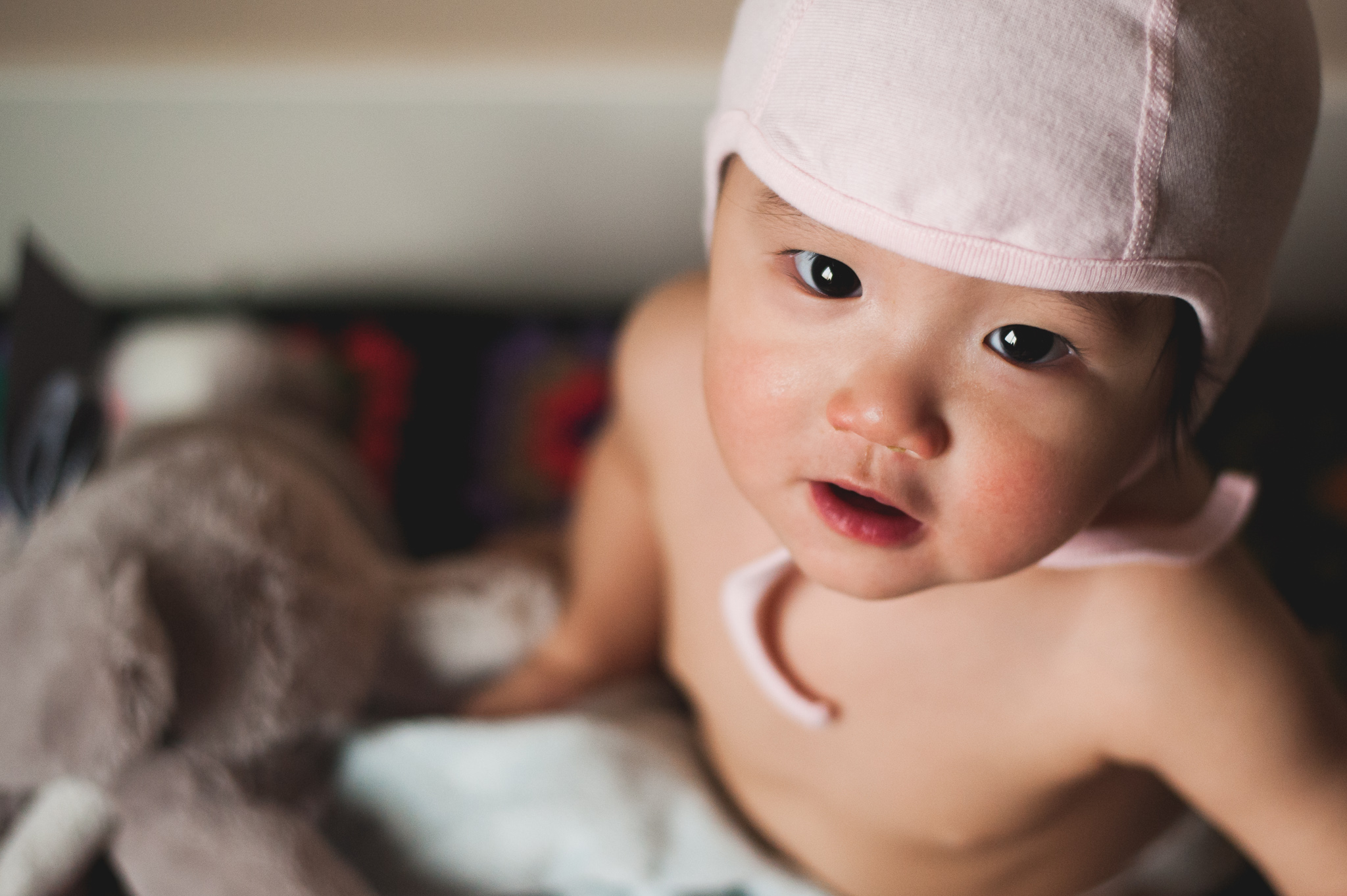 Dear Morgan,
Oh Miss Morgs. You're my spunky one. You have a little mischievous glimmer in your eyes. I'm not sure everyone can see it, but I sure do. Now, I fully admit that these photos are cheating a bit, since I took them at the end of 2013. See, right after you and your brother turned 1, I was feeling sad and nostalgic that you were no longer babies. Then I discovered that if I stripped you down to a diaper and put a hat on you that covered up your growing hair, you still look like a baby!!!
You are growing up so fast. This week I observed you WALKING! Sure, your feet are still spread out super wide for balance, and you don't bend your knees so you look a bit like Frankenstein, but it is so adorable! And last weekend, you sneezed, then took the tissue out of grandma's hand, wiped your own nose, then crawled over to the trash can with the tissue. I opened the trash can lid, and you dropped the tissue in! I'm so amazed by your observation skills and how you're always taking in everything.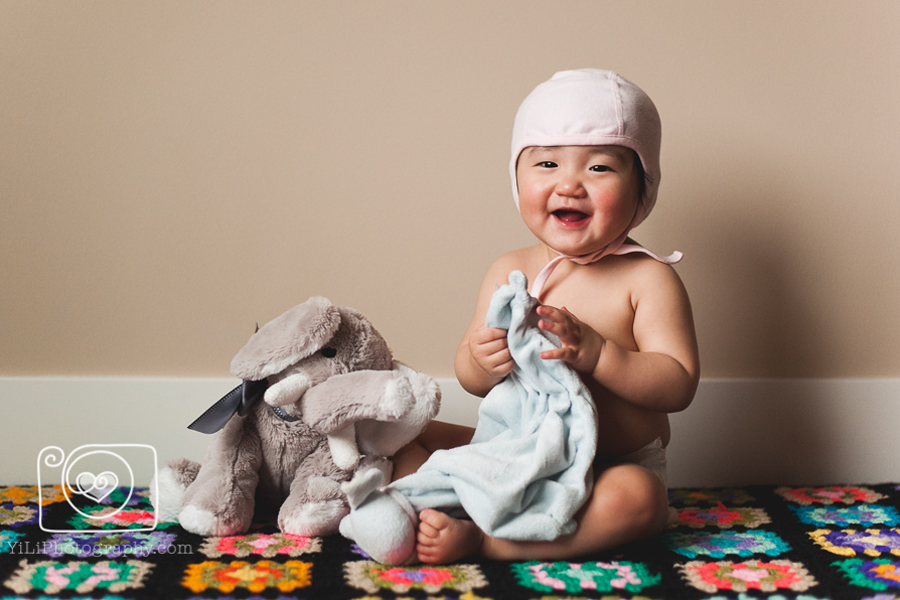 You will concentrate on playing with stacking rings for a long time, and your fine motor skills are so good. You love sitting in the red wagon and letting Bennett push you around, and you've even started enjoying pushing HIM around! It's so fun to watch you guys play with each other, but sometimes you are a bit rough with him and you like to steal toys from him. Please be nice to your brother; he's much more gentle-natured than you are!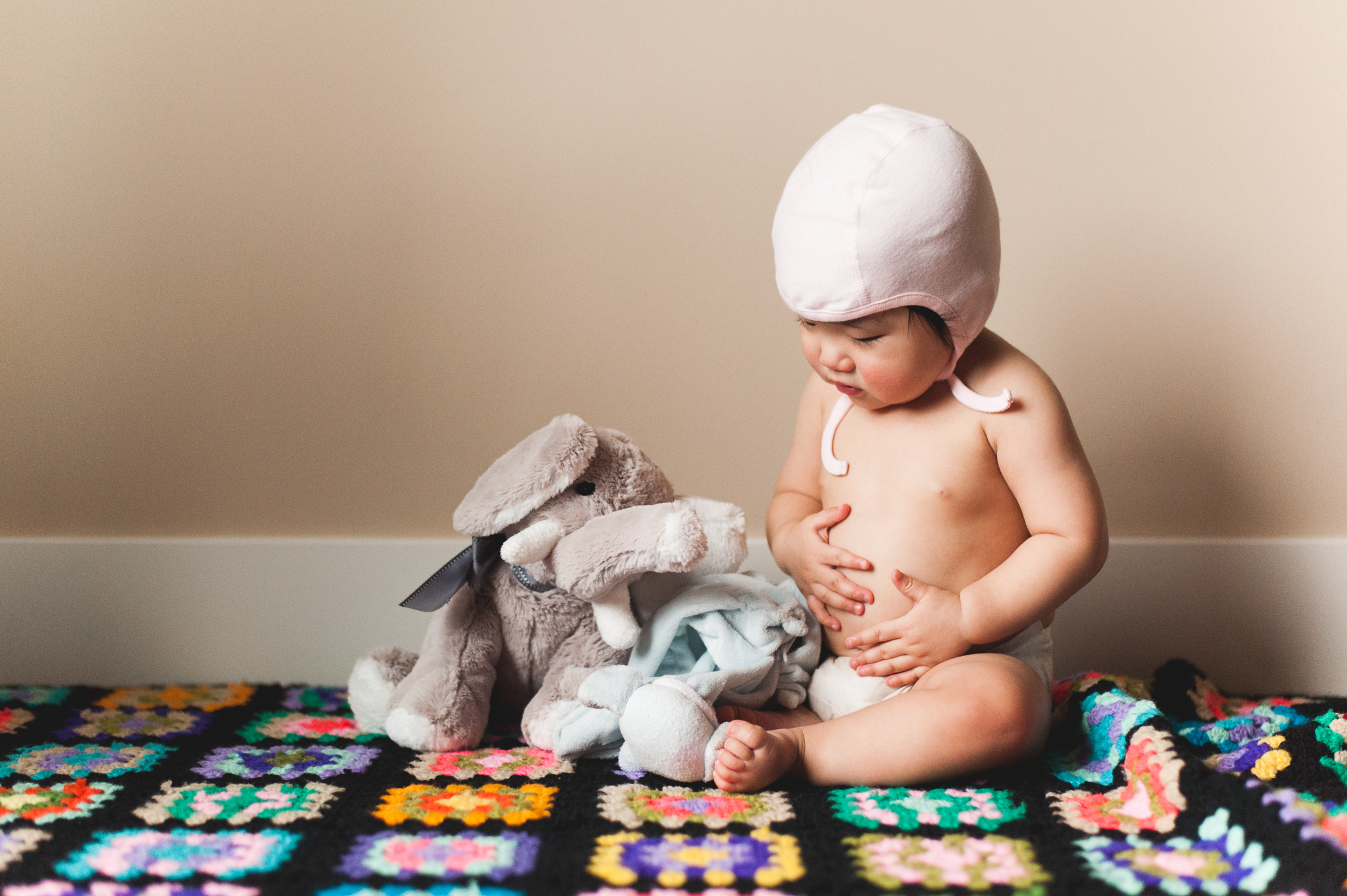 And this little wrinkle in your nose? I recognize it from your big sister. Avery used to make the exact same expression, in fact I think she still does from time to time.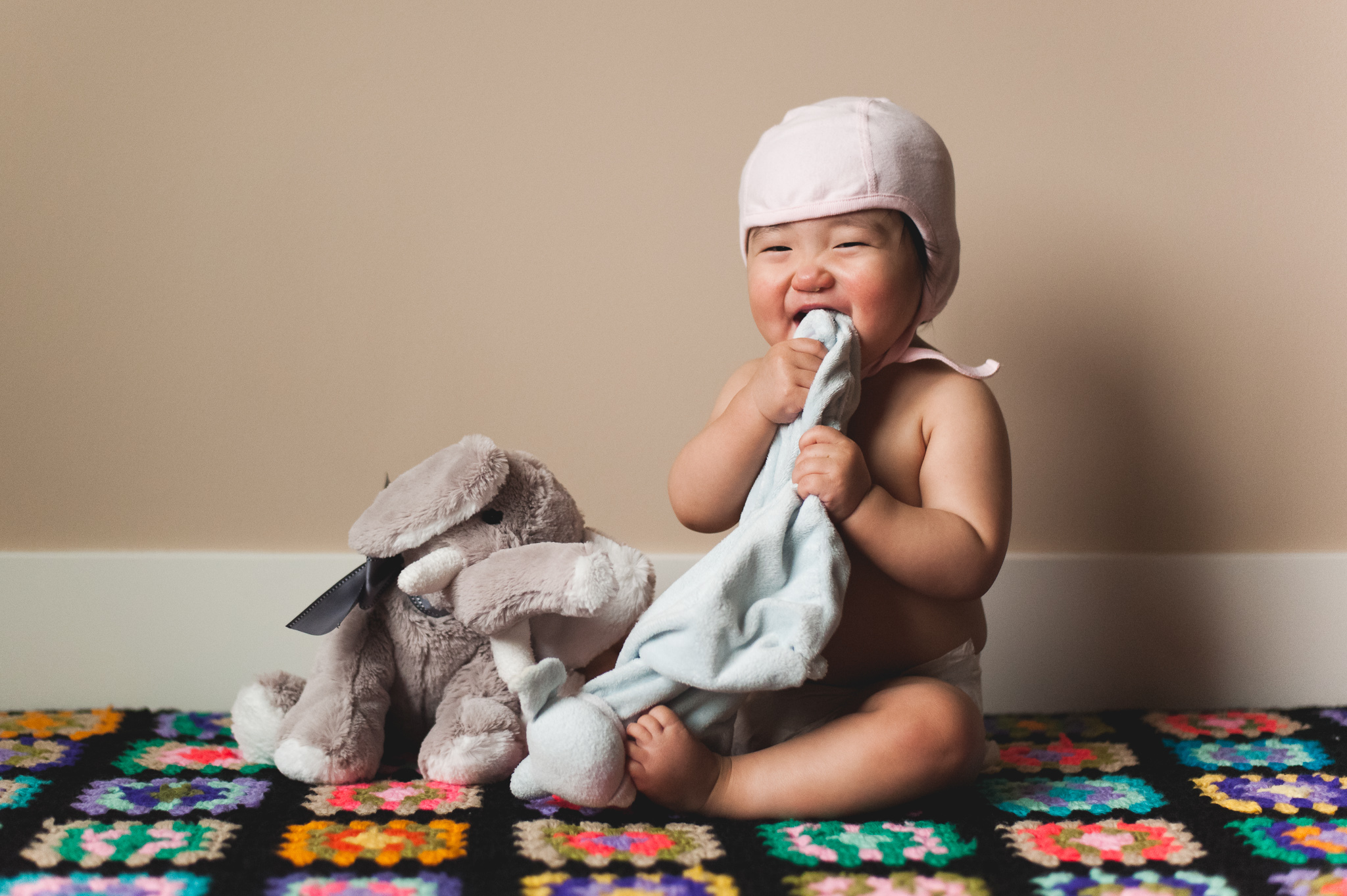 You have the best sense of humor. You're growing to be such a friendly little girl. About 2 weeks ago you started saying, "Hi!" with a wave; it was your very first word. I'm still waiting for the "Mama" but no pressure or anything. I love you so very much, my sweet baby girl!
I'll end with some fun meal time photos.
Love,
Mama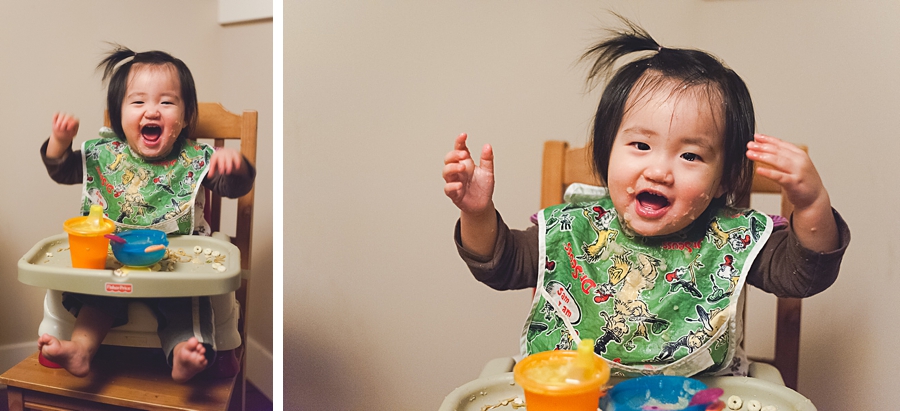 I'm joined in this project by a group of talented photographer mothers scattered across the globe. Journey to Brisbane, Australia next to Renee's blog to read her heartfelt letter to her kids, then keep following the circle until you end up back here.
---
---
You might also like
---