I'm not a shopper, but long before I became a photographer myself, I found myself shopping for a wedding photographer. I was engaged to be married, living in a new city, and in the midst of a grueling residency. I knew that the photos from our wedding day would be very important to me, so I was prepared to spend a large chunk of our budget on the photographer. I can't remember how or where I first came across Bradley Hanson's work (in the days of wedding magazines and before Pinterest!), but I was drawn to his black and white photos, photojournalistic style, and the fact that he only shot with FILM. We met for coffee at my neighborhood cafe, and he brought along a sample wedding album. After deciding that I could have him around me for my entire wedding day, I was done shopping and hired him on the spot. He created some really beautiful images on our wedding day, and designed a big, beautiful, professional album containing all of our favorites. Ten years later, that wedding album is one of my most cherished material possessions. Truth be told, he did also give us a box containing all of the film negatives from that day, but did I ever make prints of them?!?! YES, I did………it only took me seven years to do it! But those prints in a frame don't tell the story of our day; the album does. I'll never regret the money we spent on our wedding photographer & wedding album!
A few years ago I got to take the big album out of the box and flip through it for the first time with Avery! What a neat experience that was! A true family heirloom. And she loooooved it!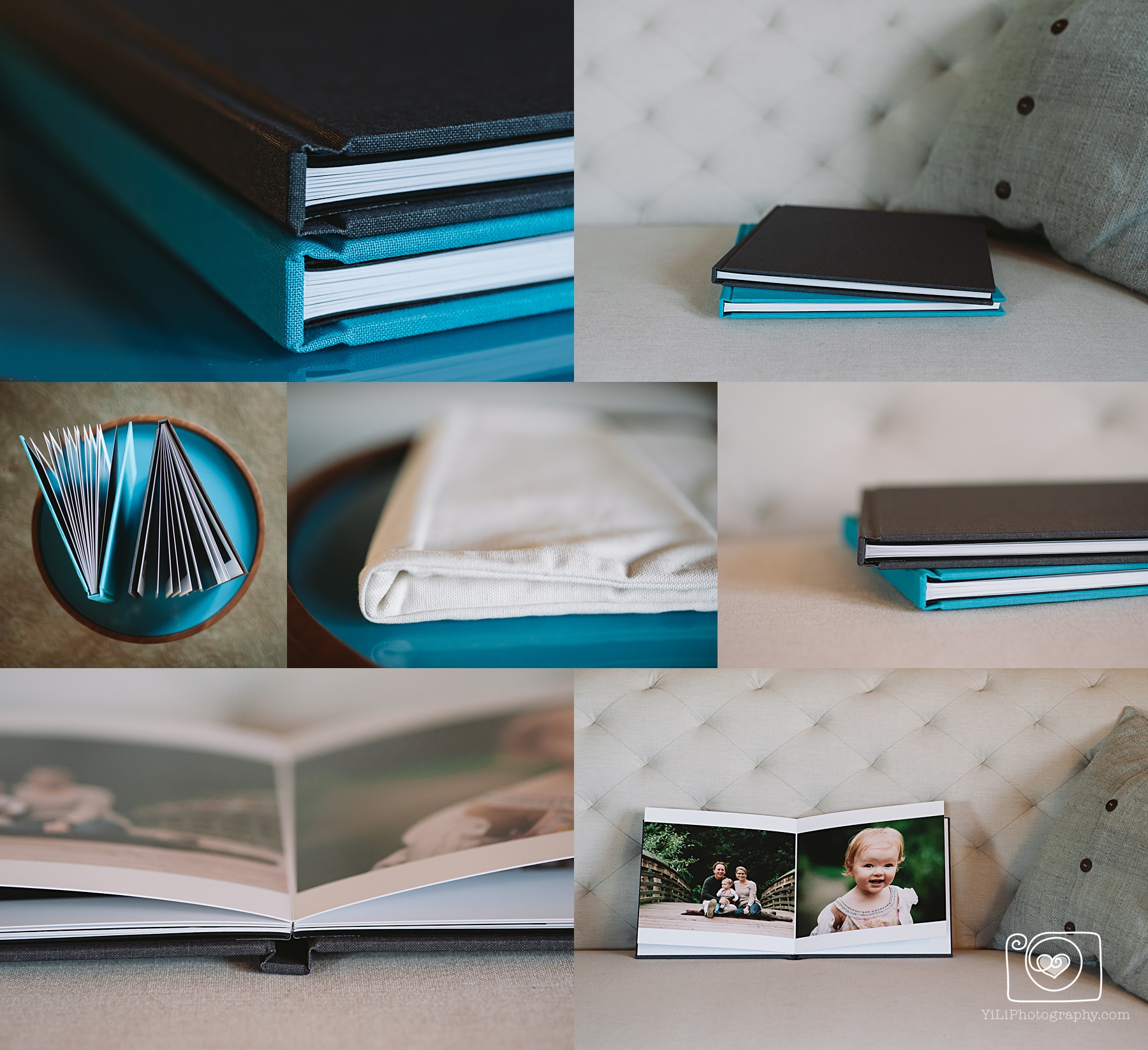 This is what I hope for with the albums I design for my family portrait clients. I aim to create an album you'll love now, but that you'll love more in 10 years, and your kids will love in 30 years. Yes, a professional heirloom album is an investment, but I truly believe it's the best way to display and keep the photos from your session. Prints in frames and wall art/canvases show what your family looks like, and are meant to be updated every couple of years. But an album remains timeless and classic. It tells the story of who your family is at this exact place and time. What did your house look like? What little details defined your kids at this very age? What kinds of silly things were they doing between the two frames where everyone was looking at the camera? Plus, not everyone has limitless wall space for a multi-canvas display. An album packs a big punch in relatively small real estate. And you know what? They just fit my storytelling style of photography. Each little important detail deserves a spot to shine, and that spot can be in the pages of an album.
I delivered one of these beauties a few weeks ago, and I'm glad I took the opportunity to snap a few photos before I lovingly packed it up to deliver to its new home. And I can tell you from my experience, that upon flipping through the album for the first time, . . . "Oh man, I really just wanted the digital files on a disc!" said No. Client. Ever. 😉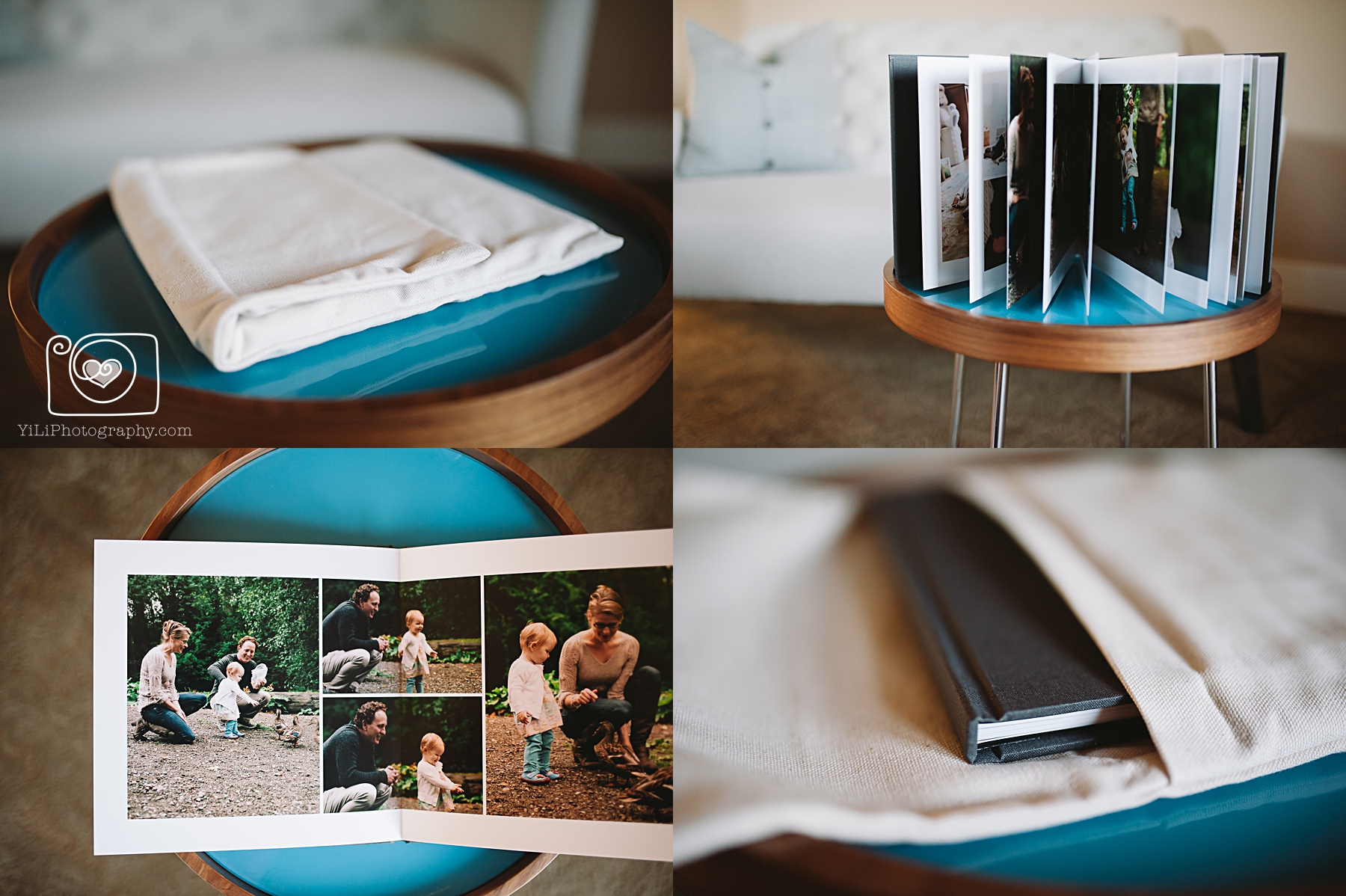 Read more details on my professional album specs here!
---
---
You might also like
---