I can't exactly remember the first time I met Erika, though I think it was at the Clickin Moms annual Clickin Walk two years ago, and we've kept in touch via social media since then. Erika is one of the founders of Sham of the Perfect, an international documentary family photography collective that I'm so pleased to be joining as a contributor in 2017, and the owner of Little Fish Photo, based on the Kitsap Peninsula of Washington State. I'm so thankful for the connections that I've made in the photography community, especially to wonderful artists like Erika. What's even more awesome is when you find fellow artists who speak your same photography love language, which means Erika and I are both passionate documentary family photographers. We love going into a family's home and photographing real life as it looks and feels, without the pressure of posing or matching outfits, or even a plan for the day.
Take the day I photographed Erika's family with their newborn baby girl, for example. They are a ferry ride away for me, so I had estimated my commute based on Google maps, taking into account the ferry crossing and driving time on either end, and I estimated that I'd be at their home around 10AM. So imagine both of our surprises when I got there at around 8:30AM!! Oops. I will calculate my ferry commutes more accurately next time. When I arrived, big brother was on the couch getting in some video game practice time, baby was still sleeping, mom was about to jump in the shower, and dad was emptying the dishwasher. Sounds perfect to me!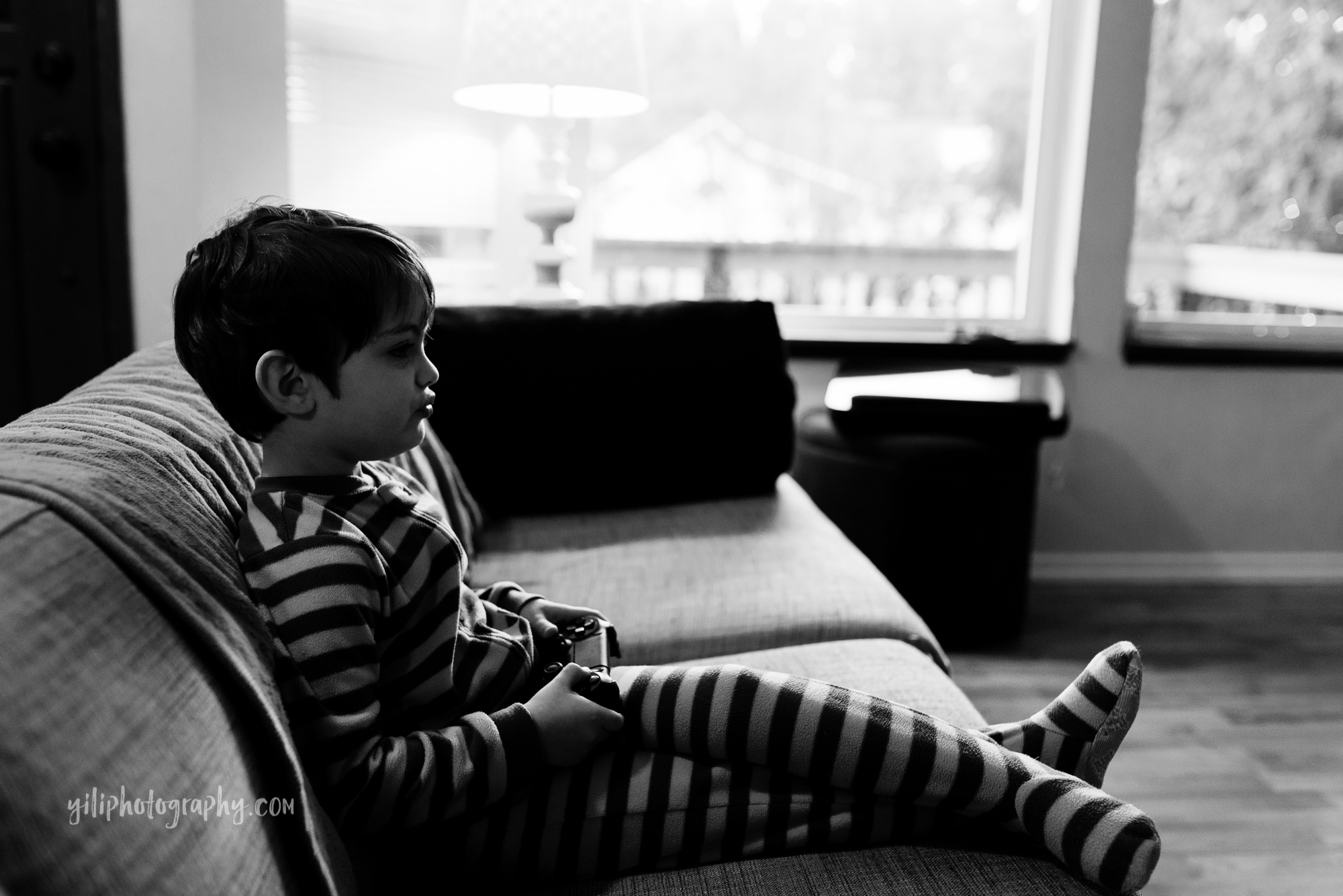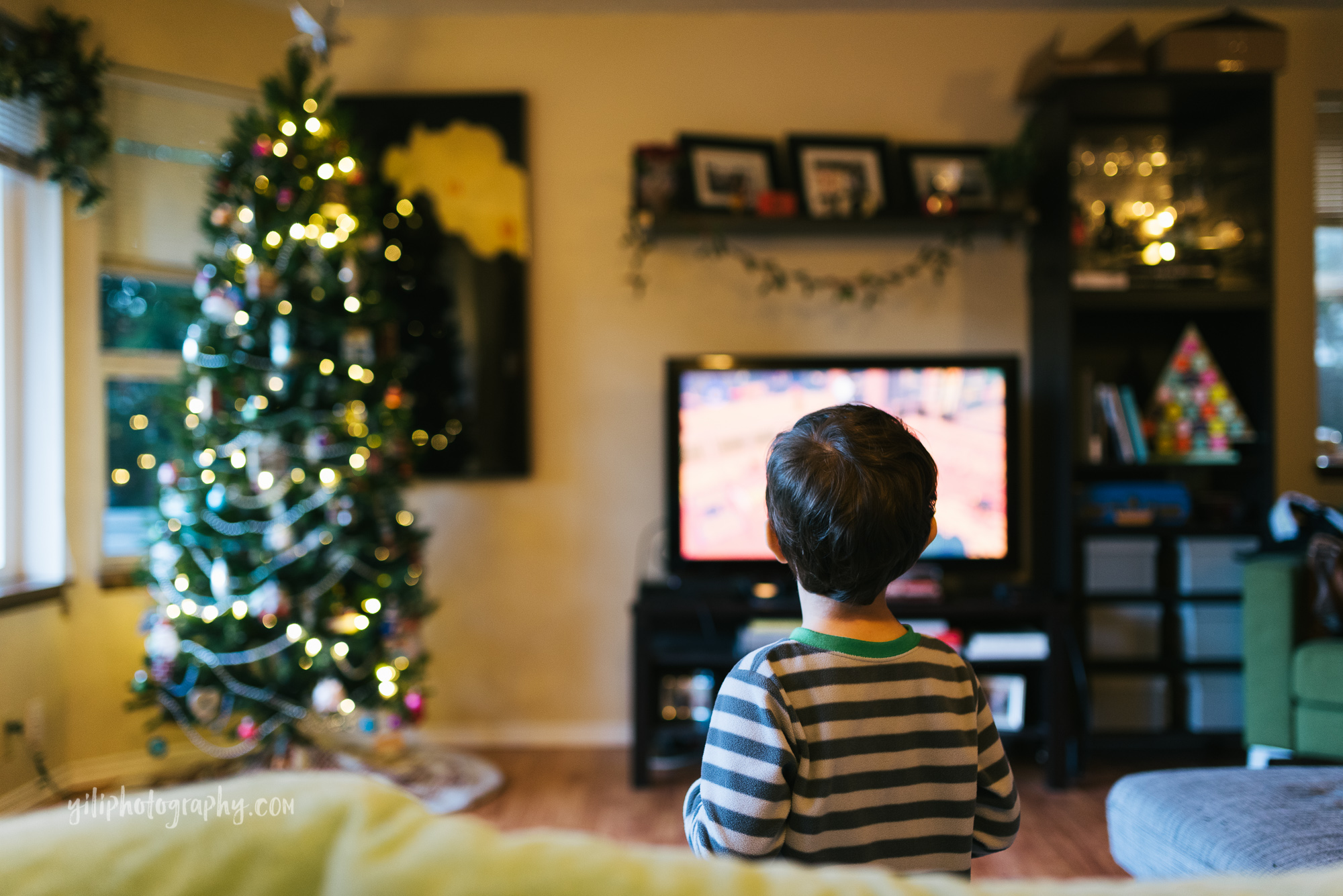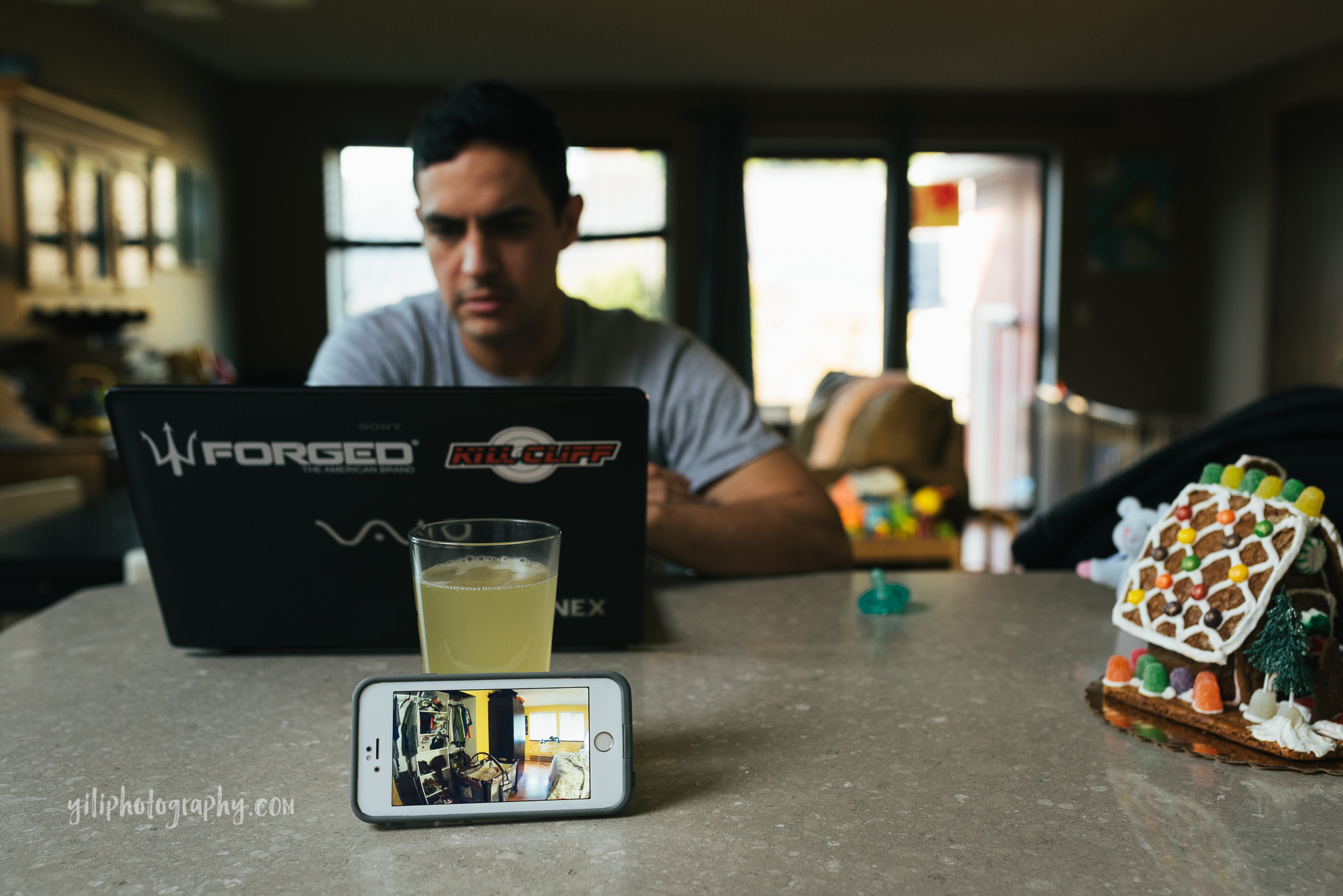 I love that this session took place in December, with their home all decorated for the holidays, as I learned during the session that mom's family loves Christmas and I'm sure Baby's first Christmas in Washington will hold lots of memories for them for years to come. You will notice that there are quite a few photos of Baby on the changing table! What can I say? Newborns require lots of wardrobe changes! And have you ever seen such a neat baby clothes drawer?! Mine certainly didn't look like that! Kudos to Erika!!!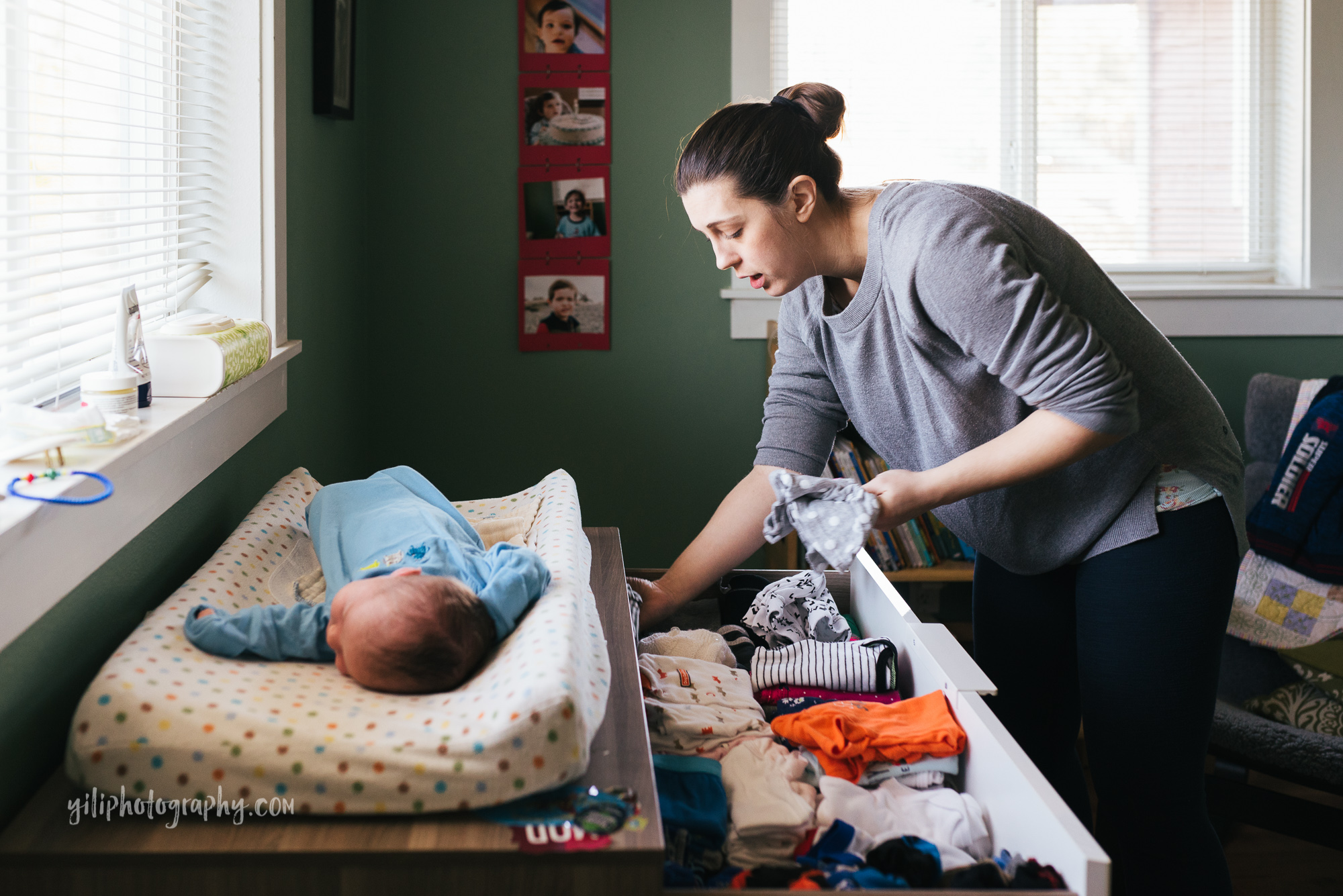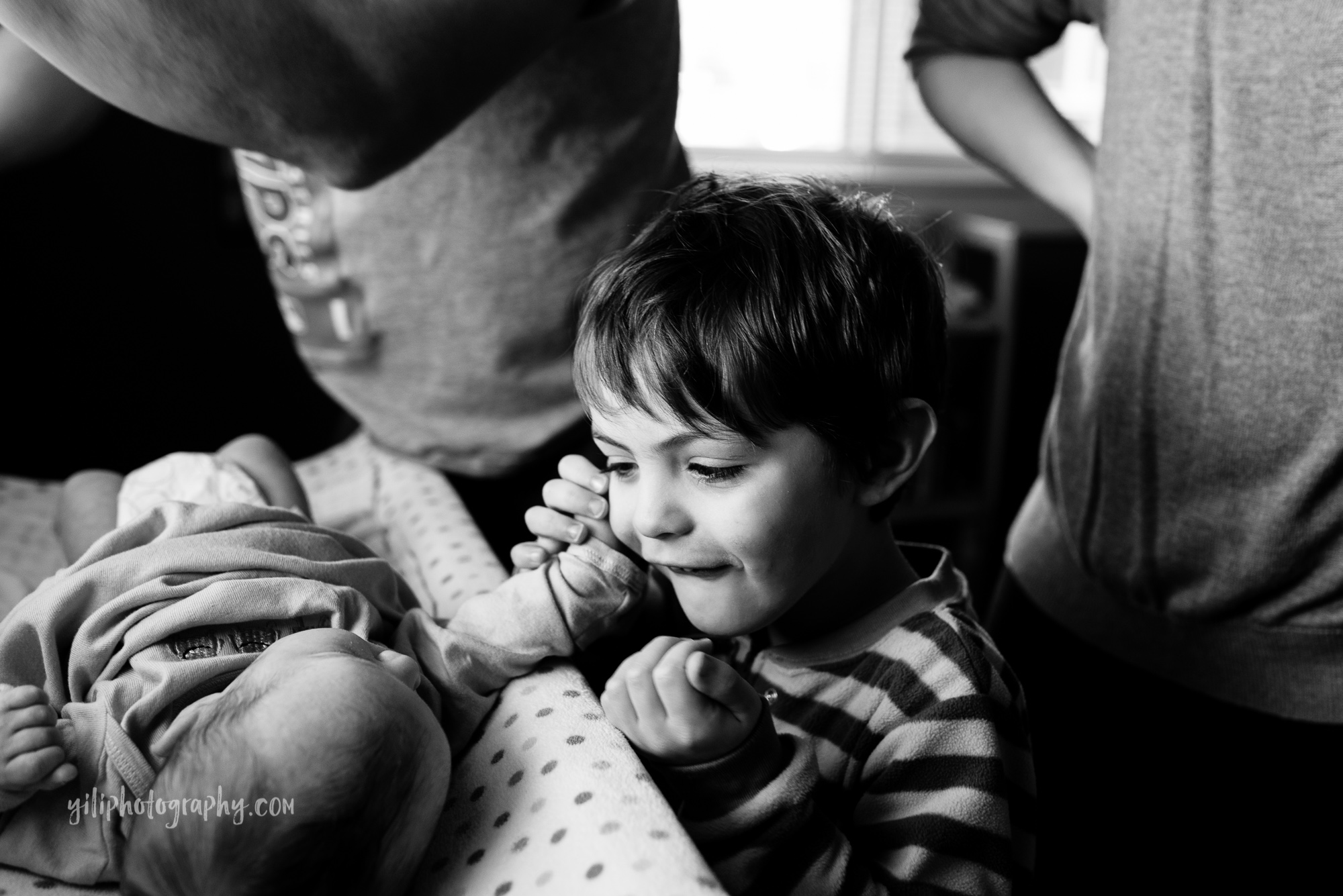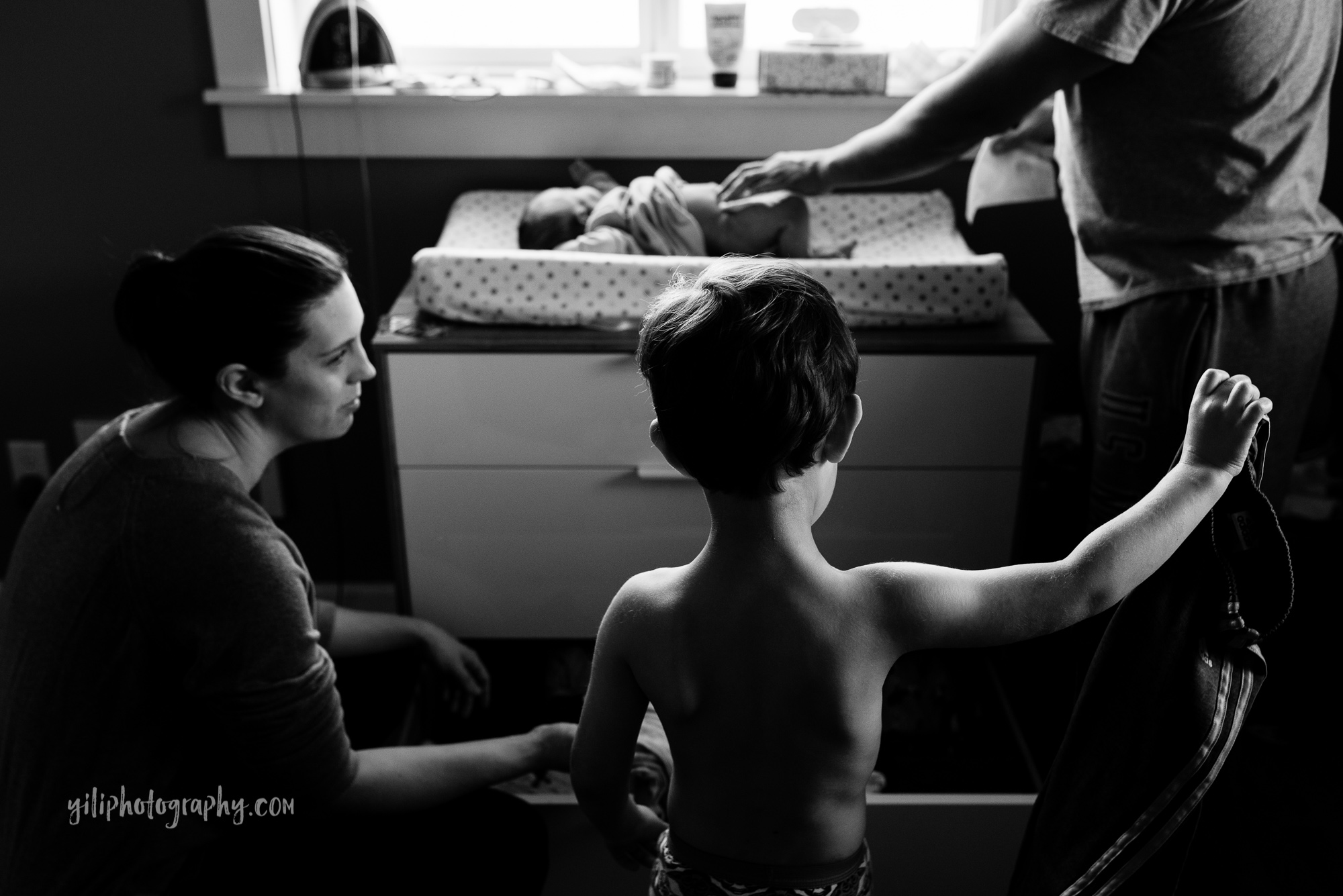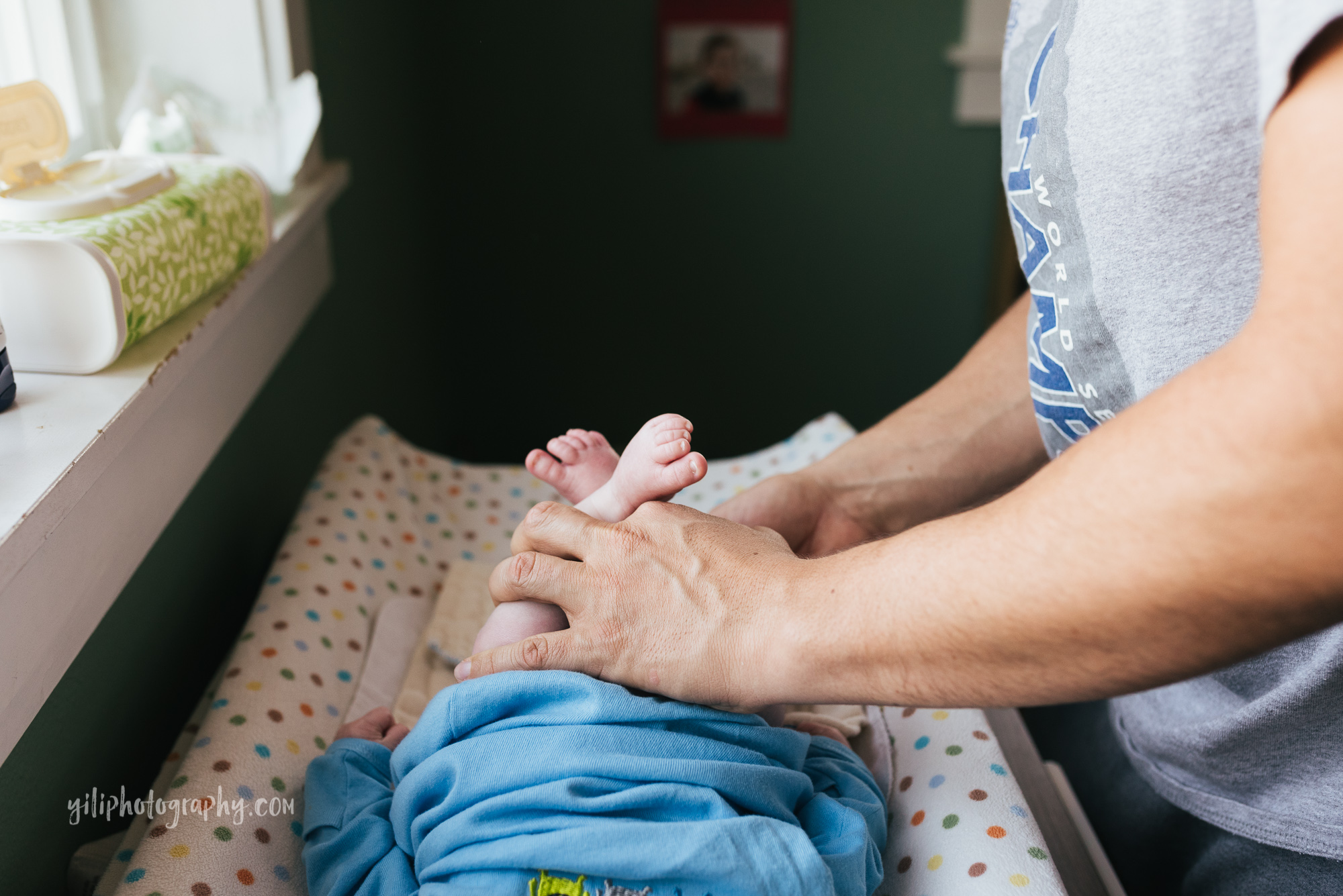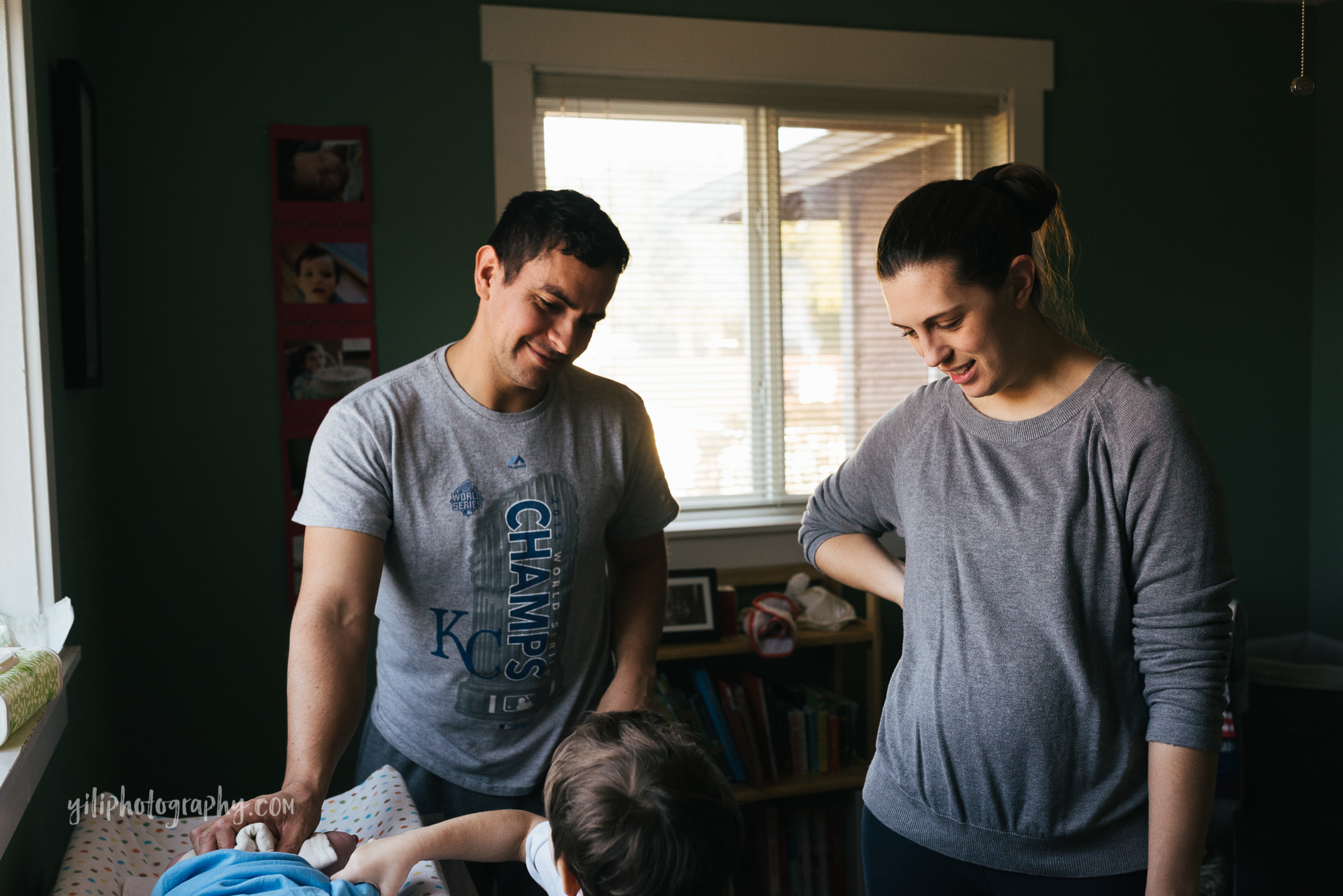 Big brother picked out this nightgown with monsters before they knew the sex of the baby, and now it's so cute to think about little sister wearing her monster nightgown picked out by Big brother!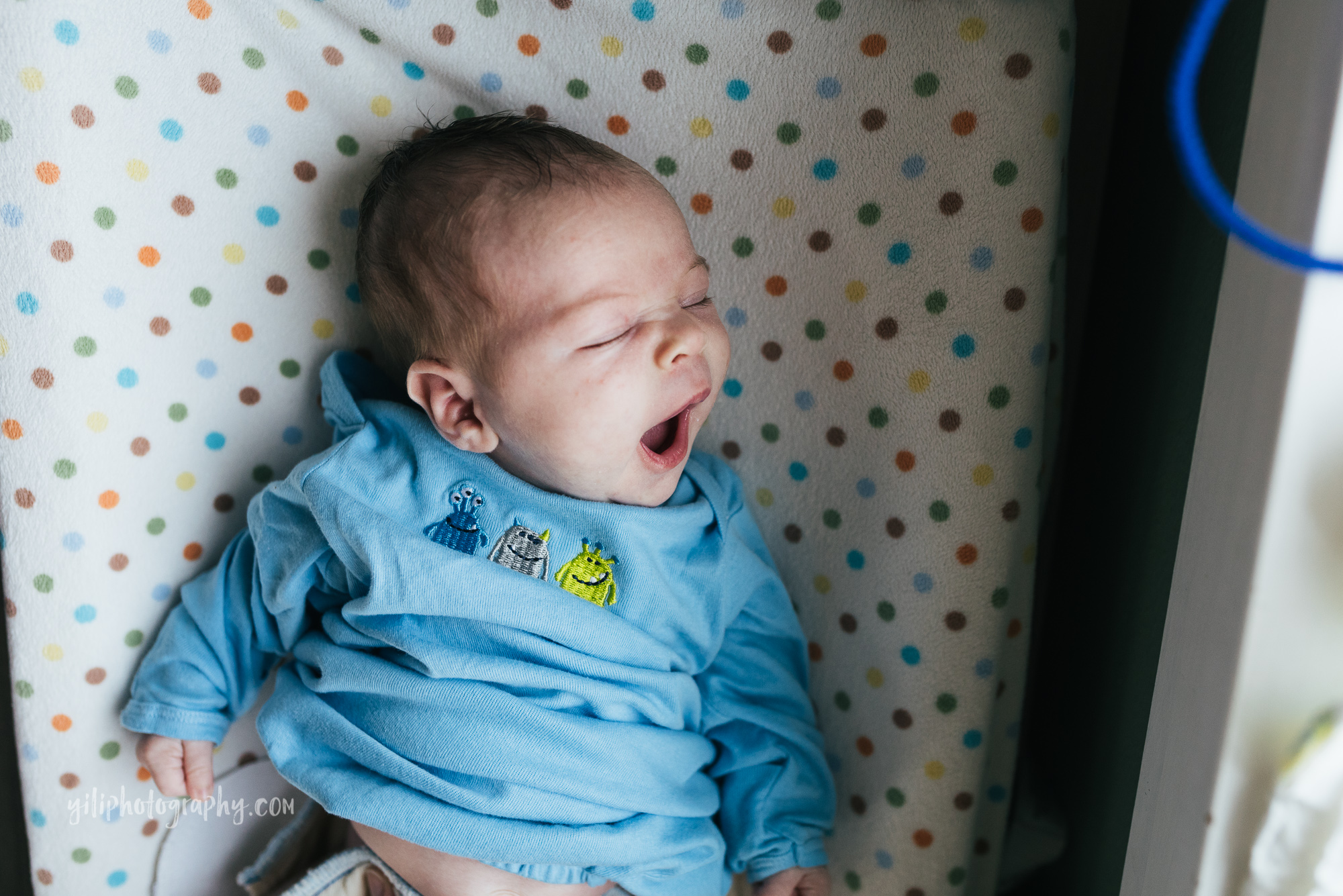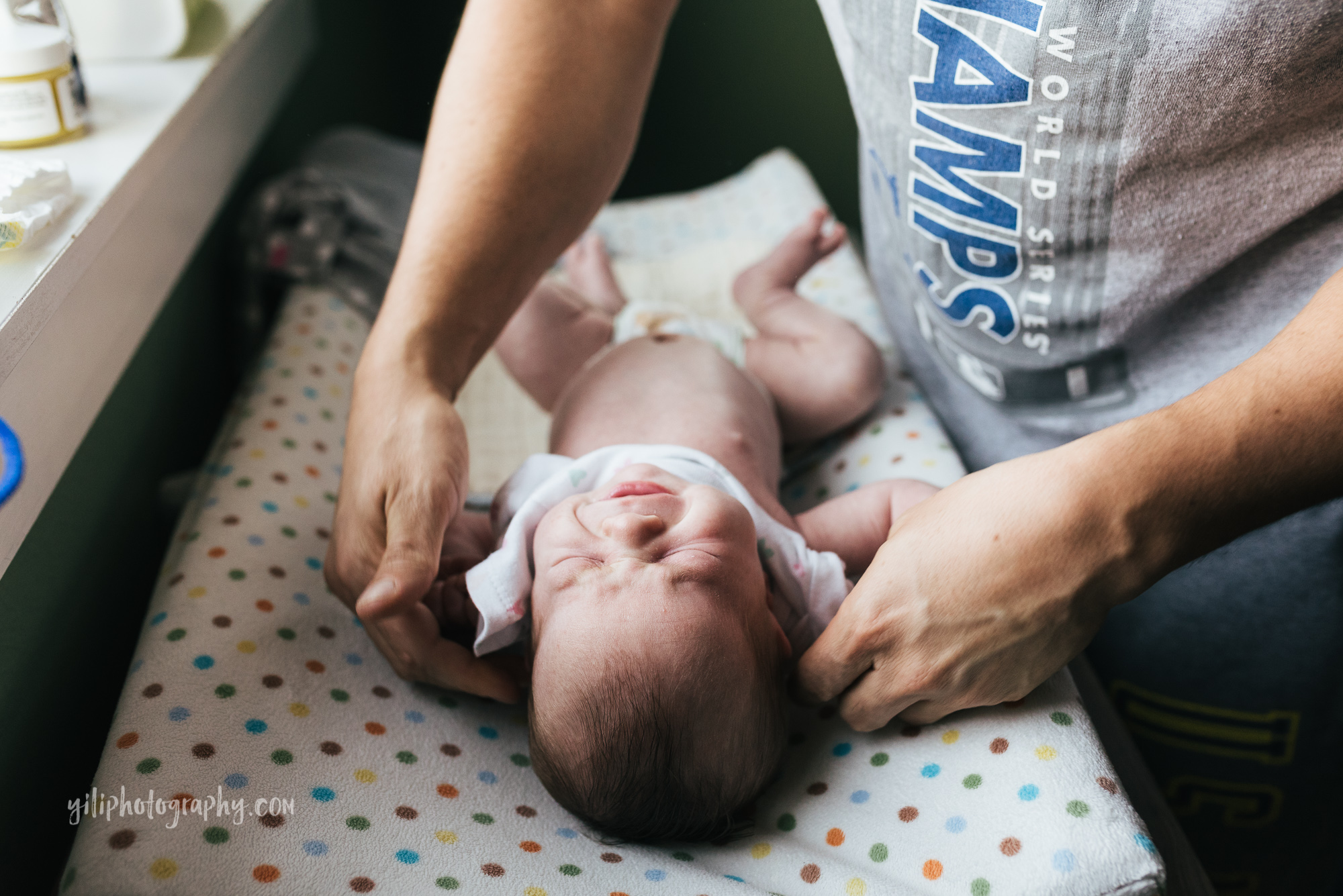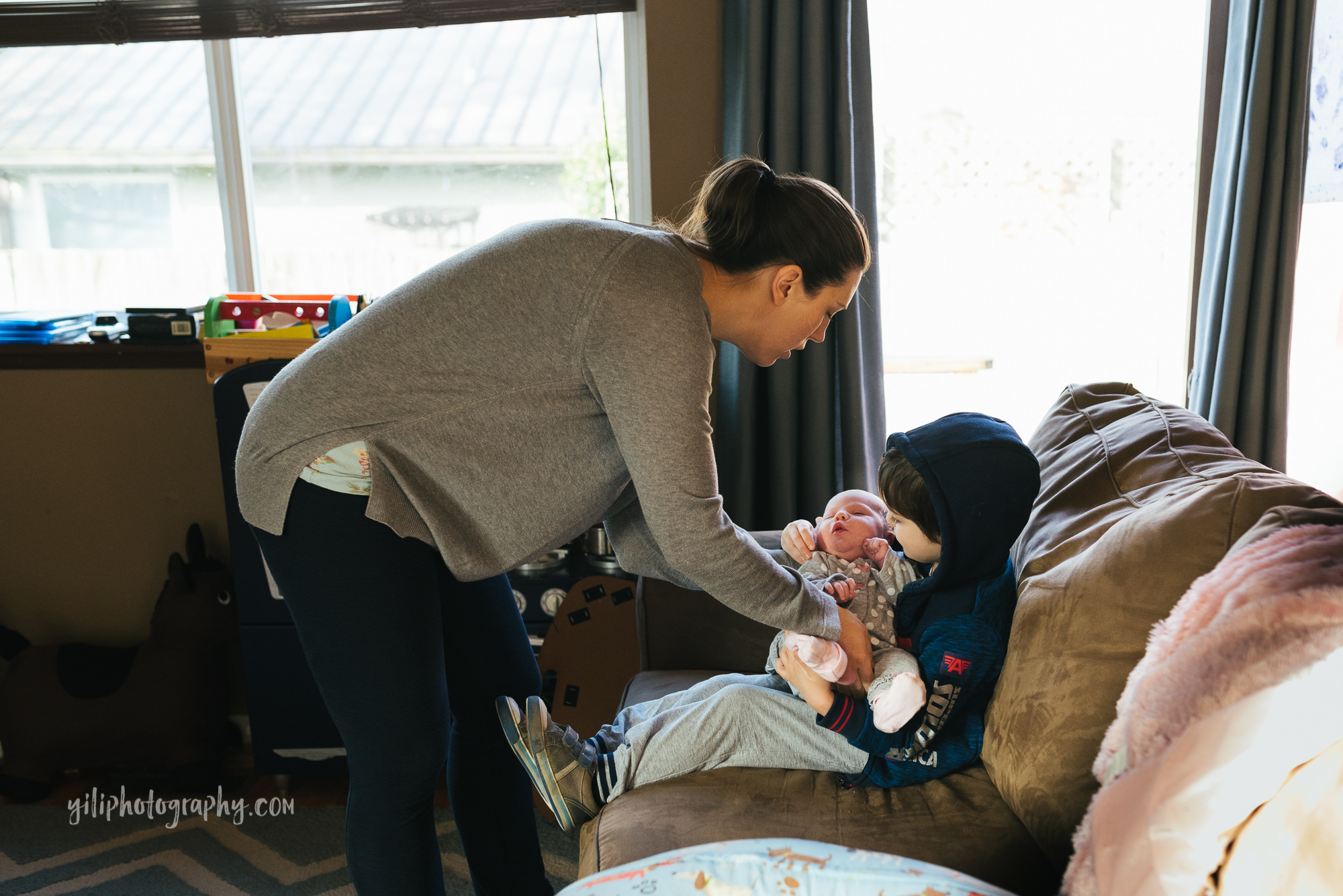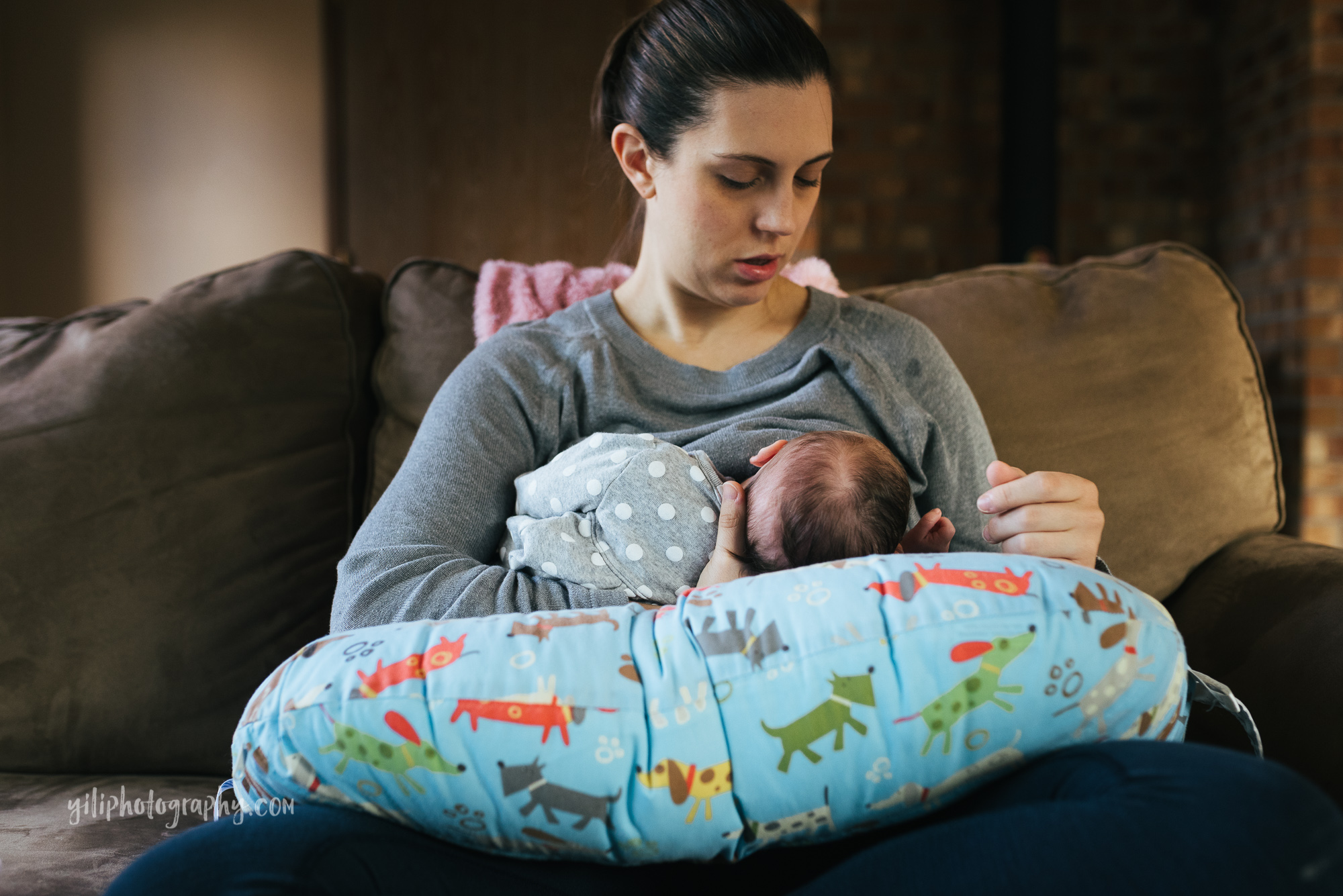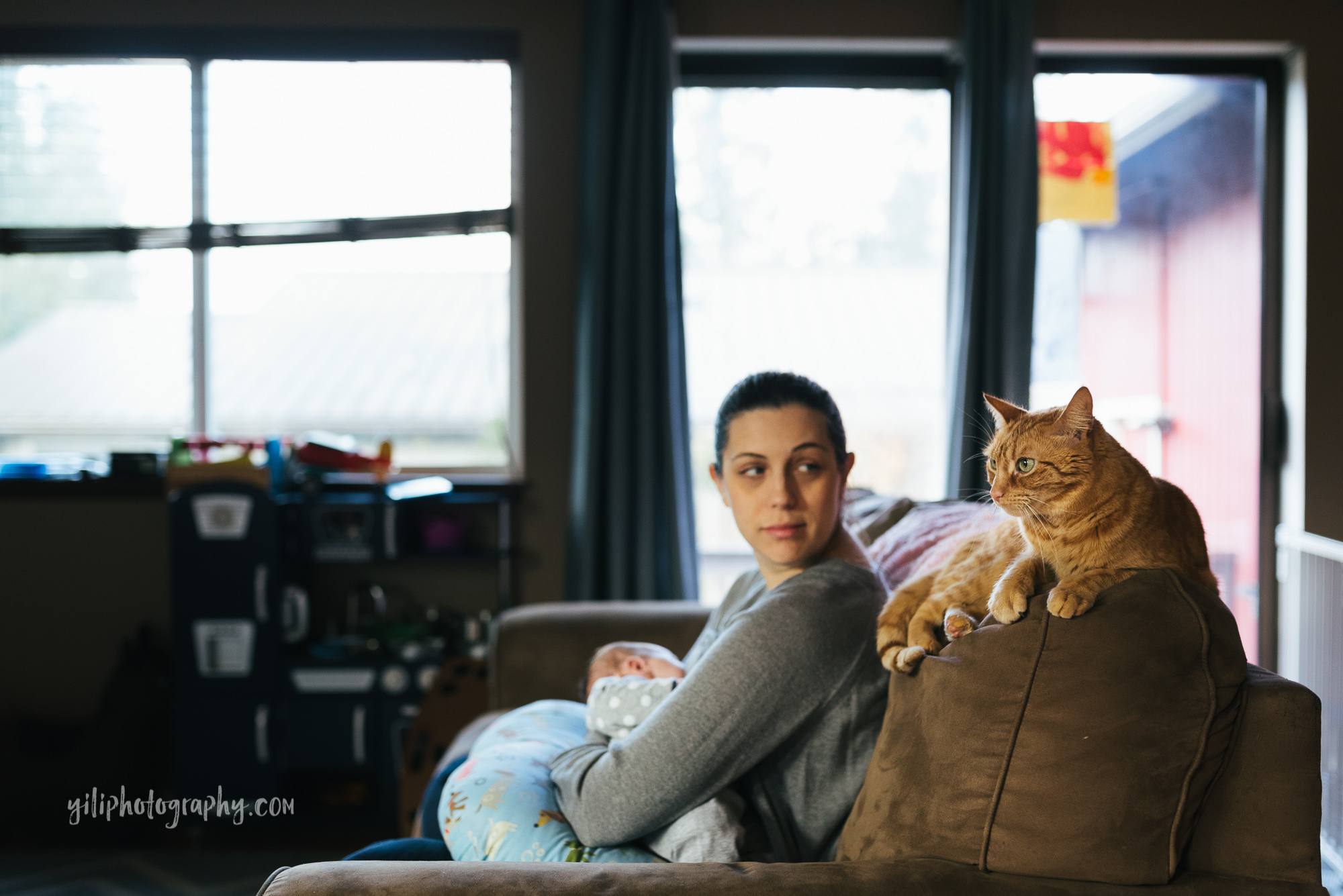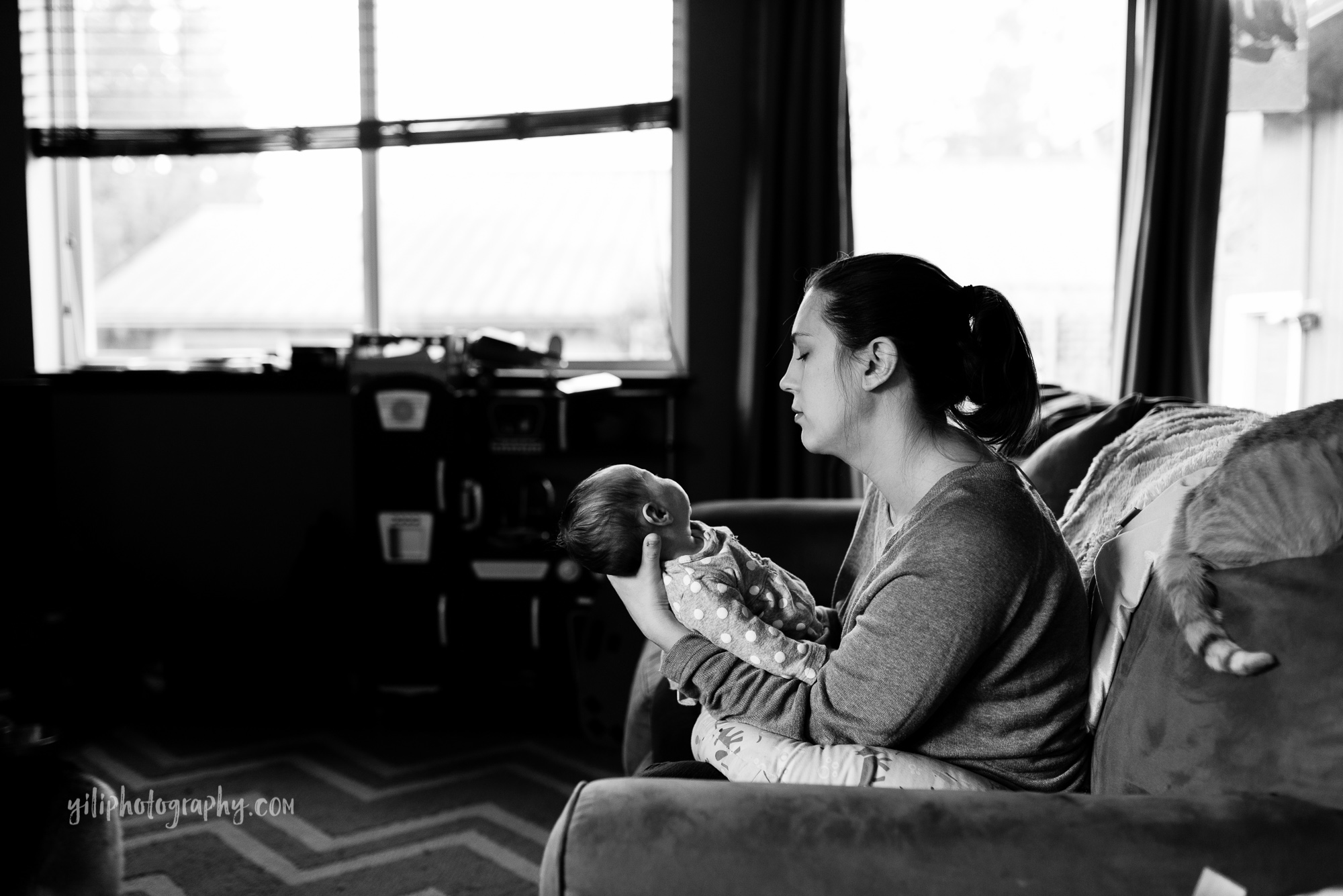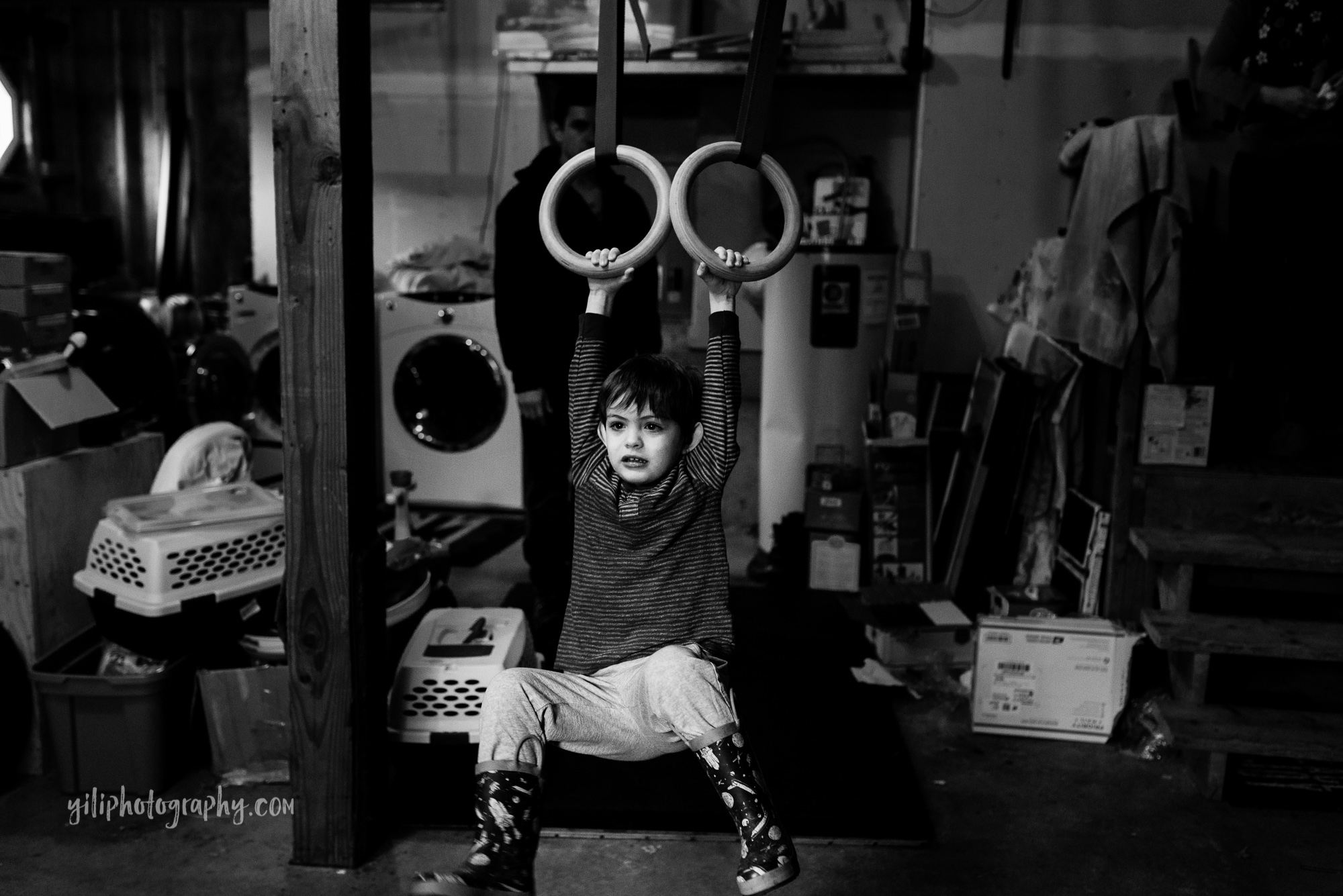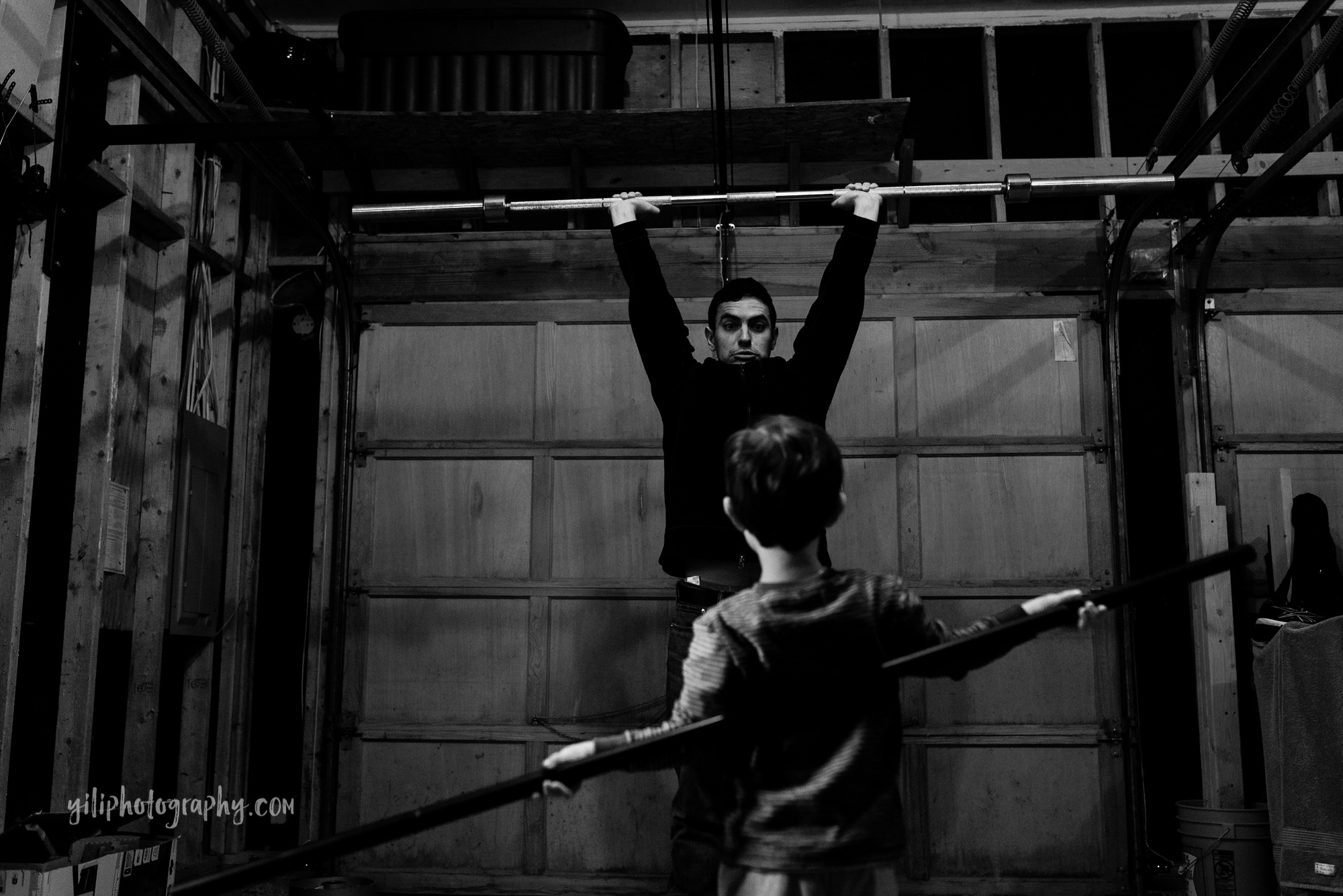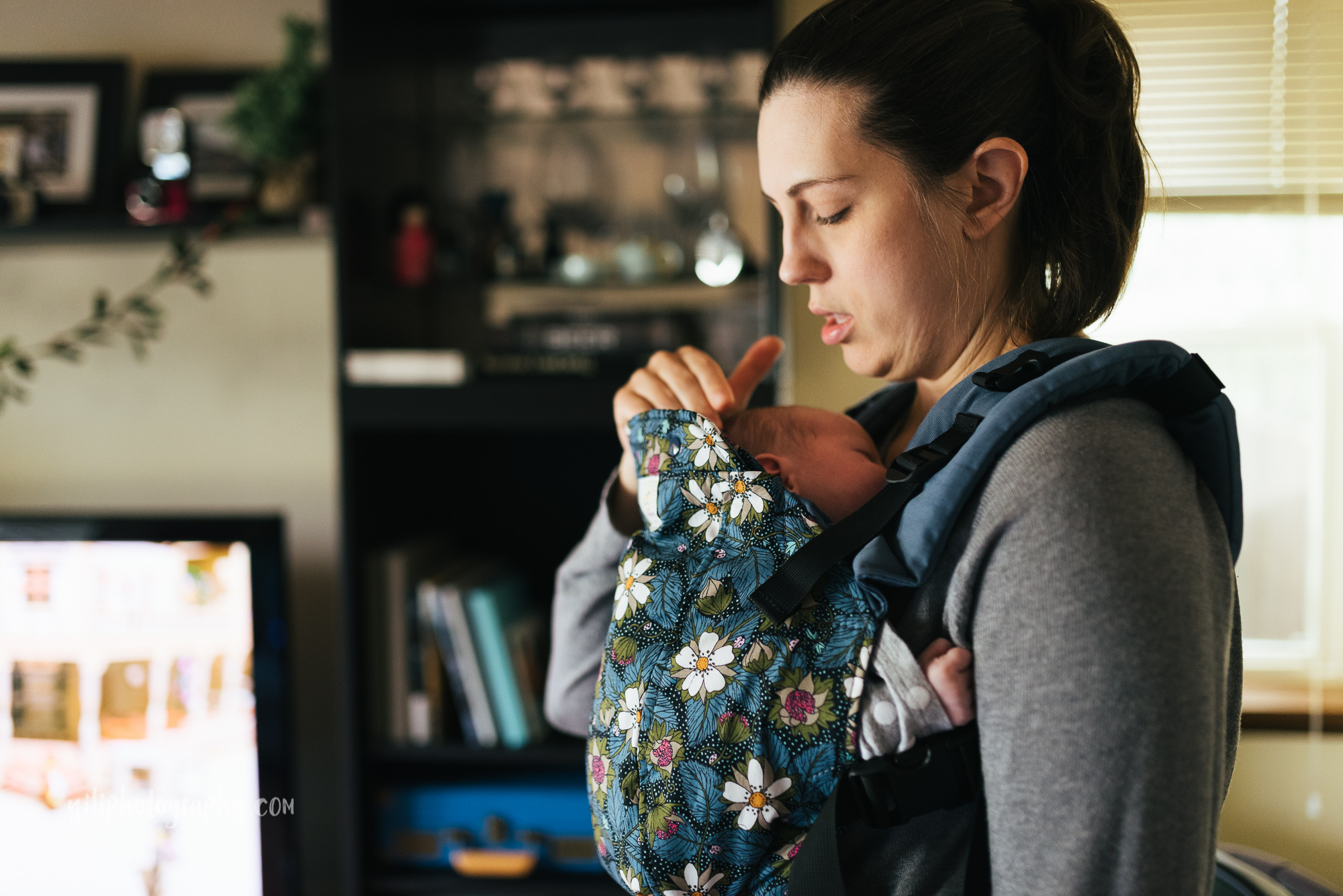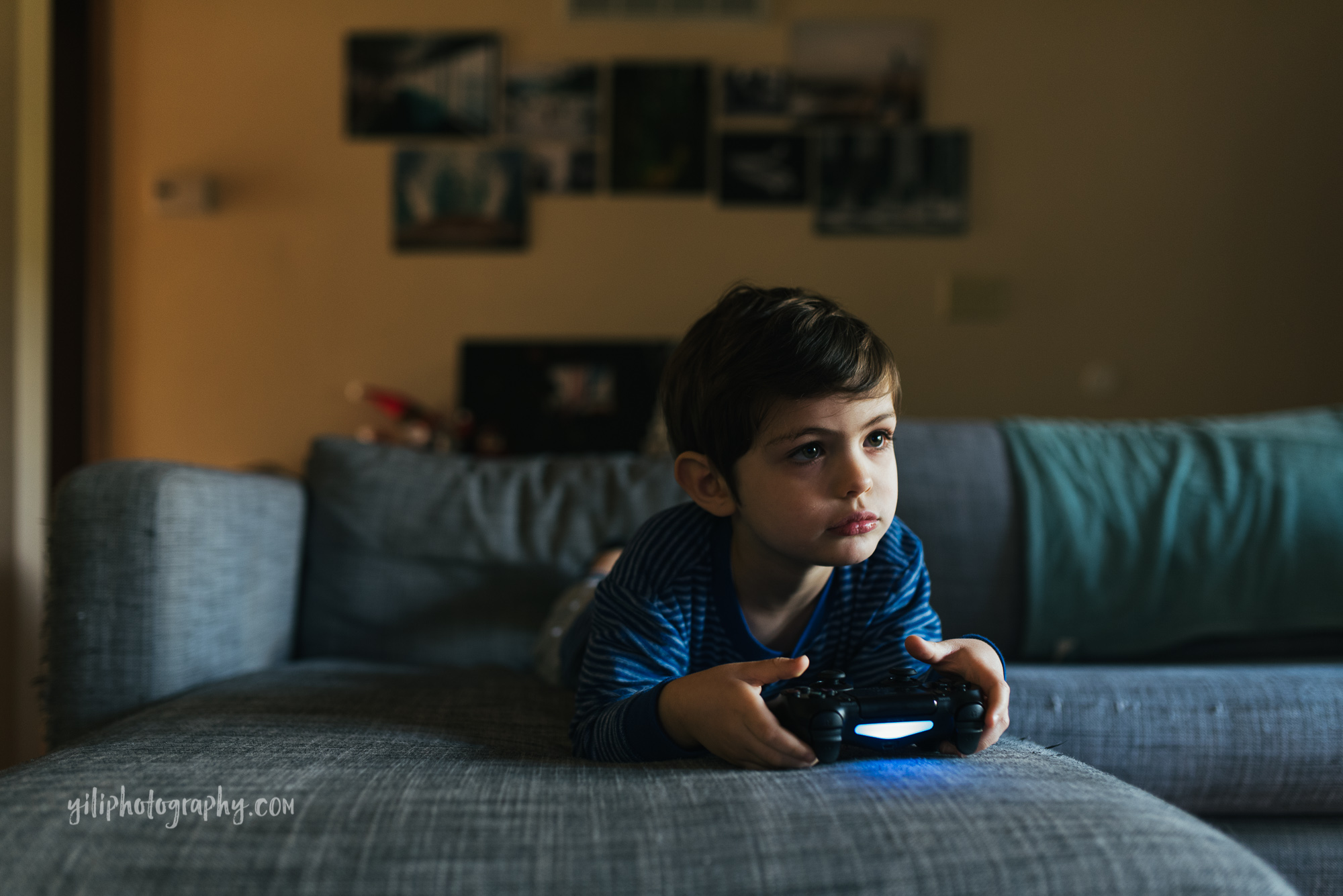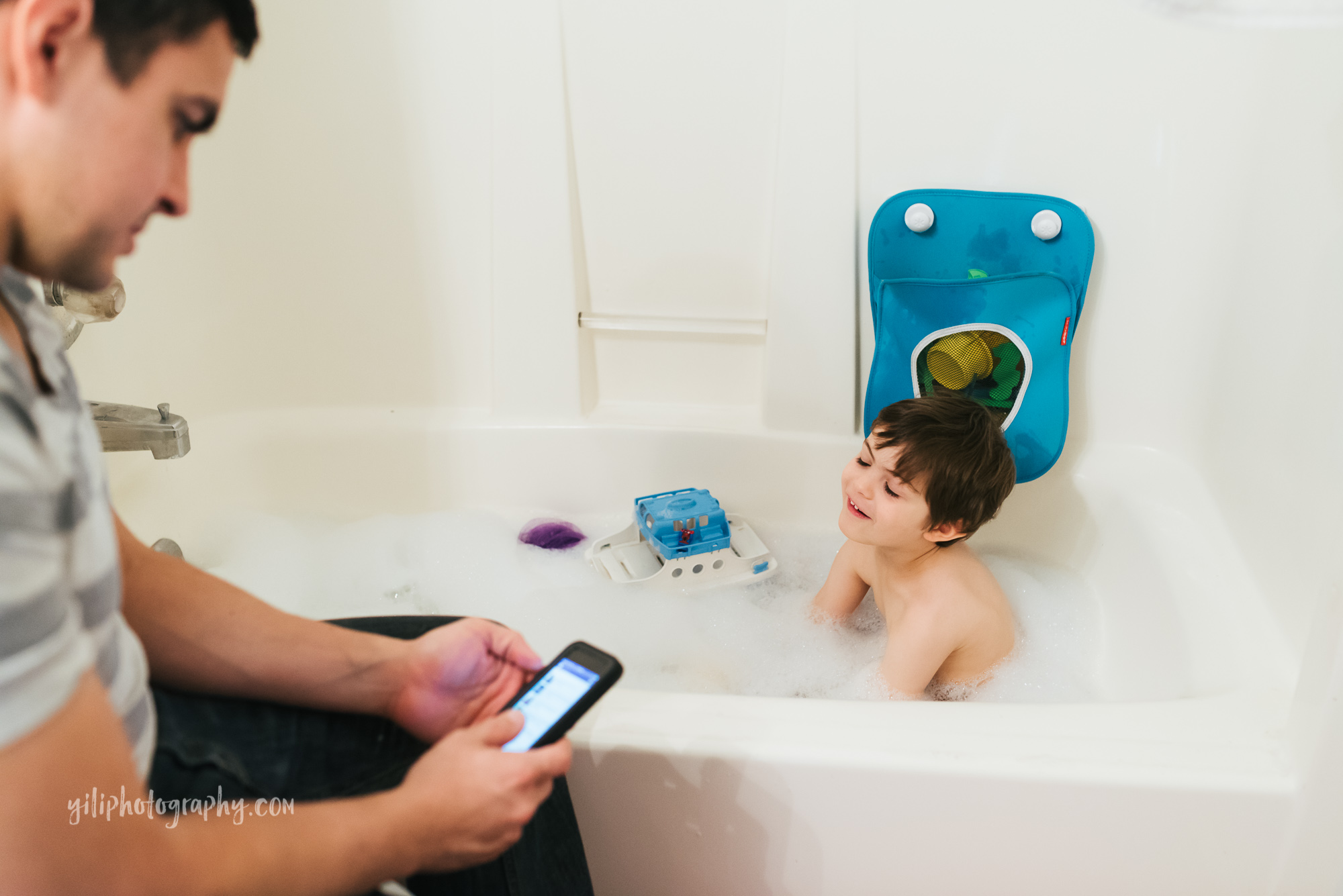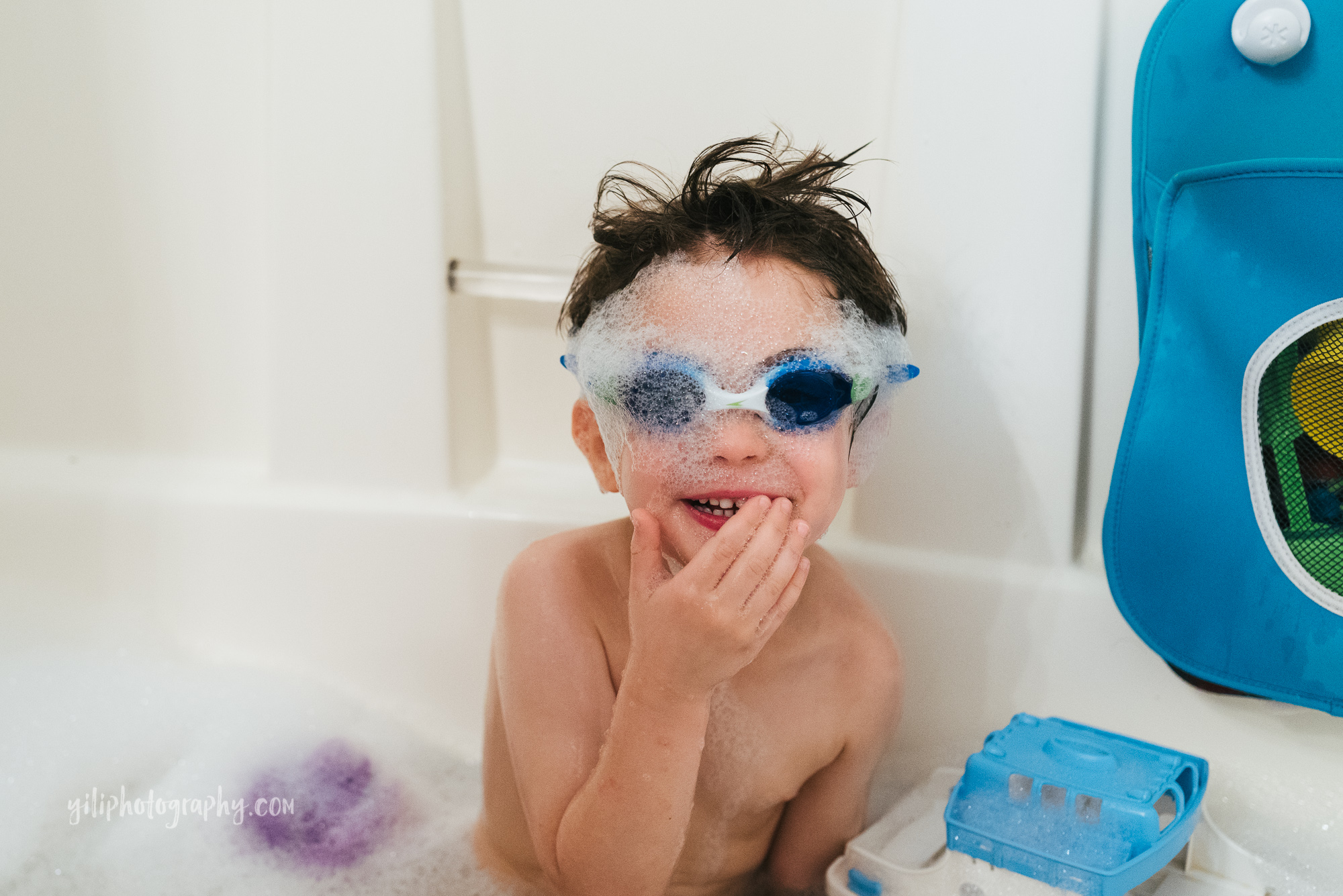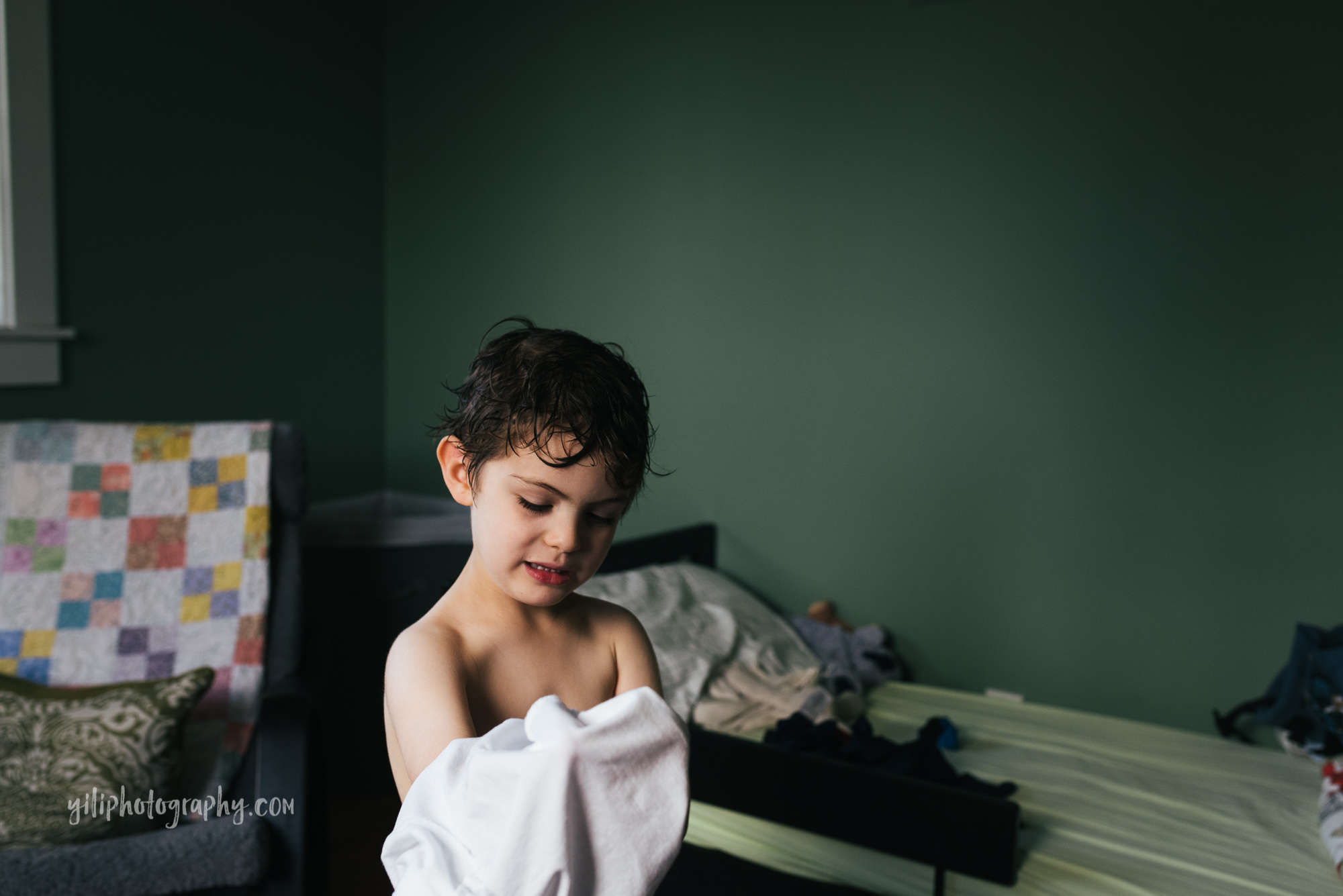 I really loved that dad got in the bath with Baby girl to give her a bath. So very sweet, and you could tell she really enjoyed the nice warm bath with dad! Of course Big Brother was on hand to assist.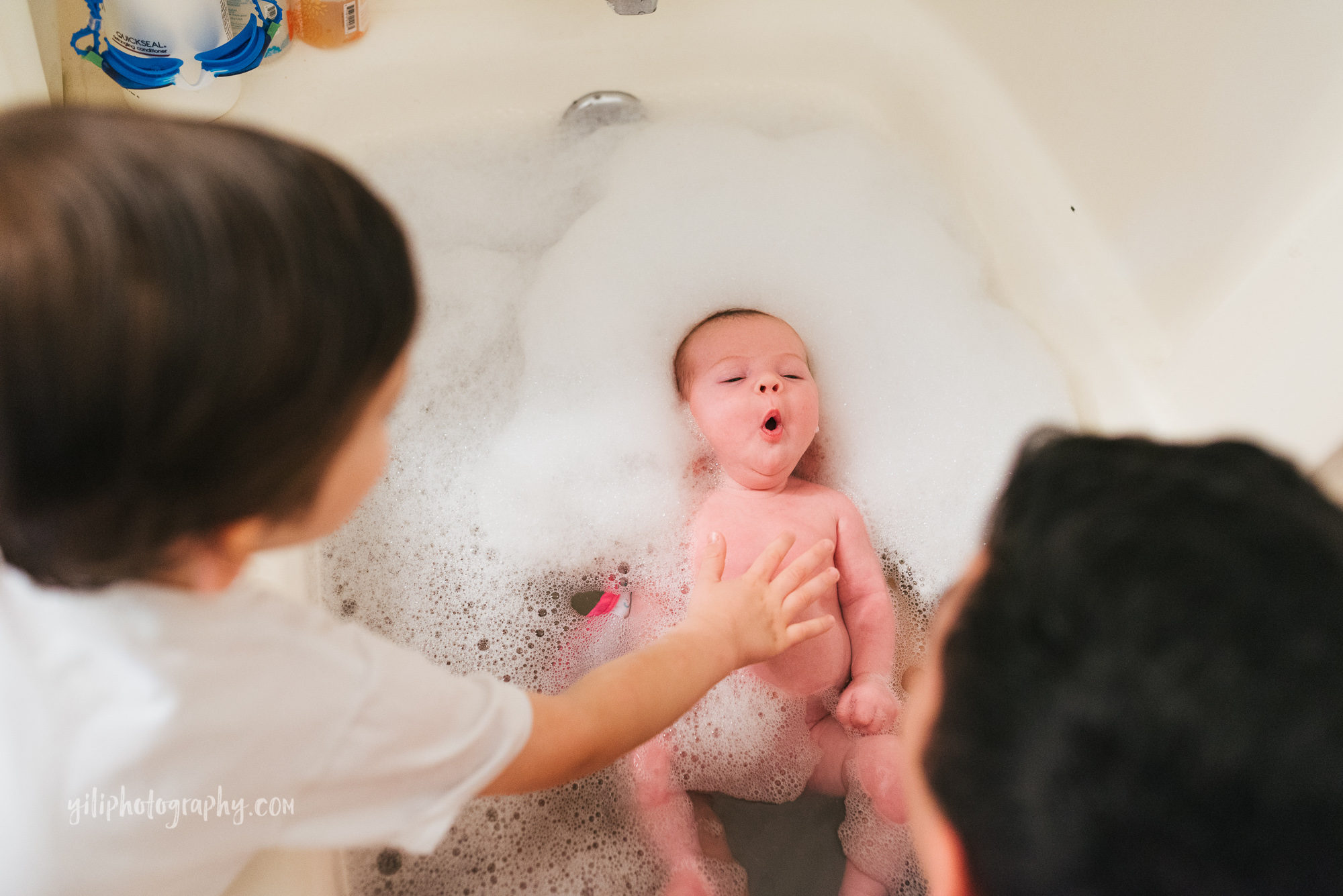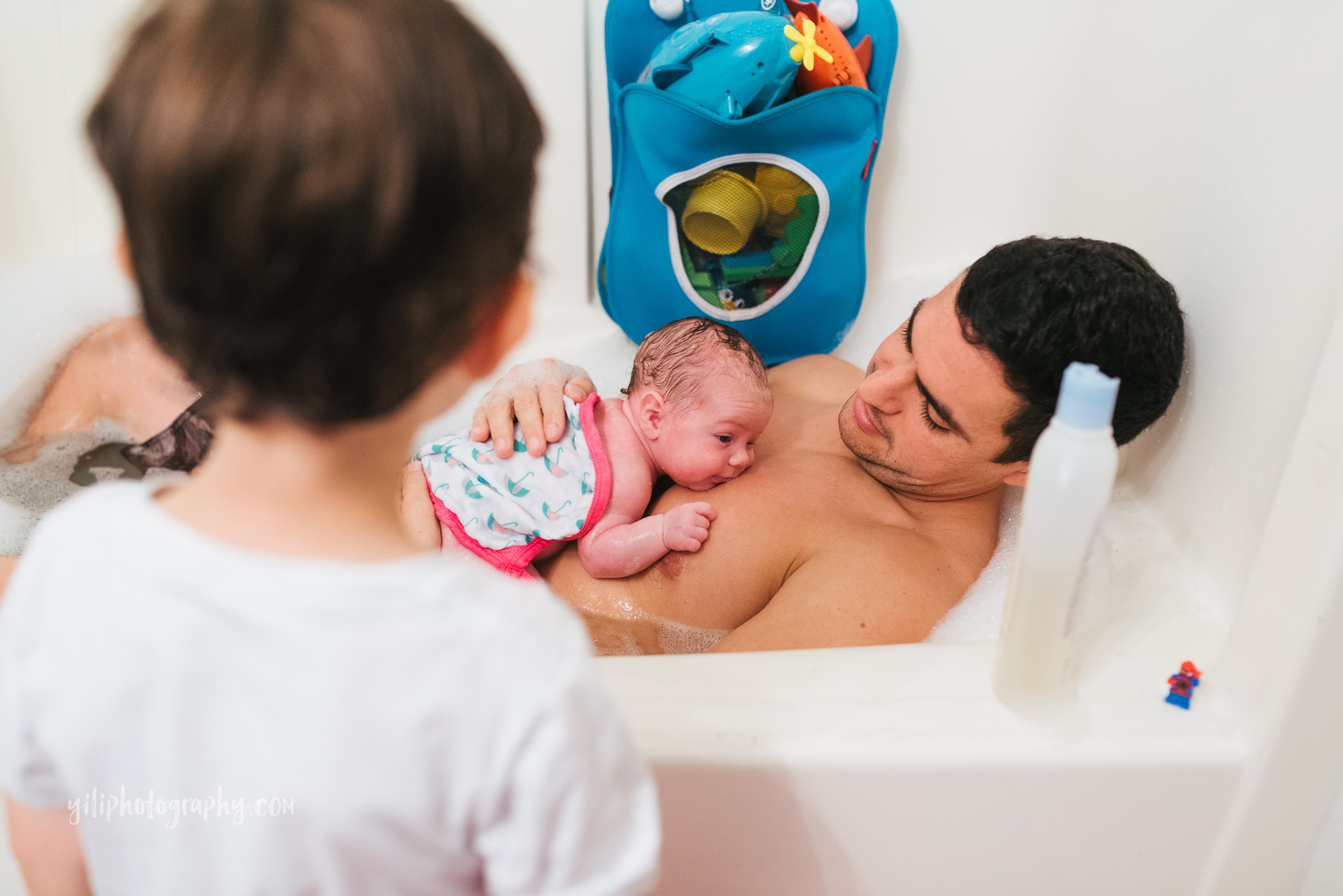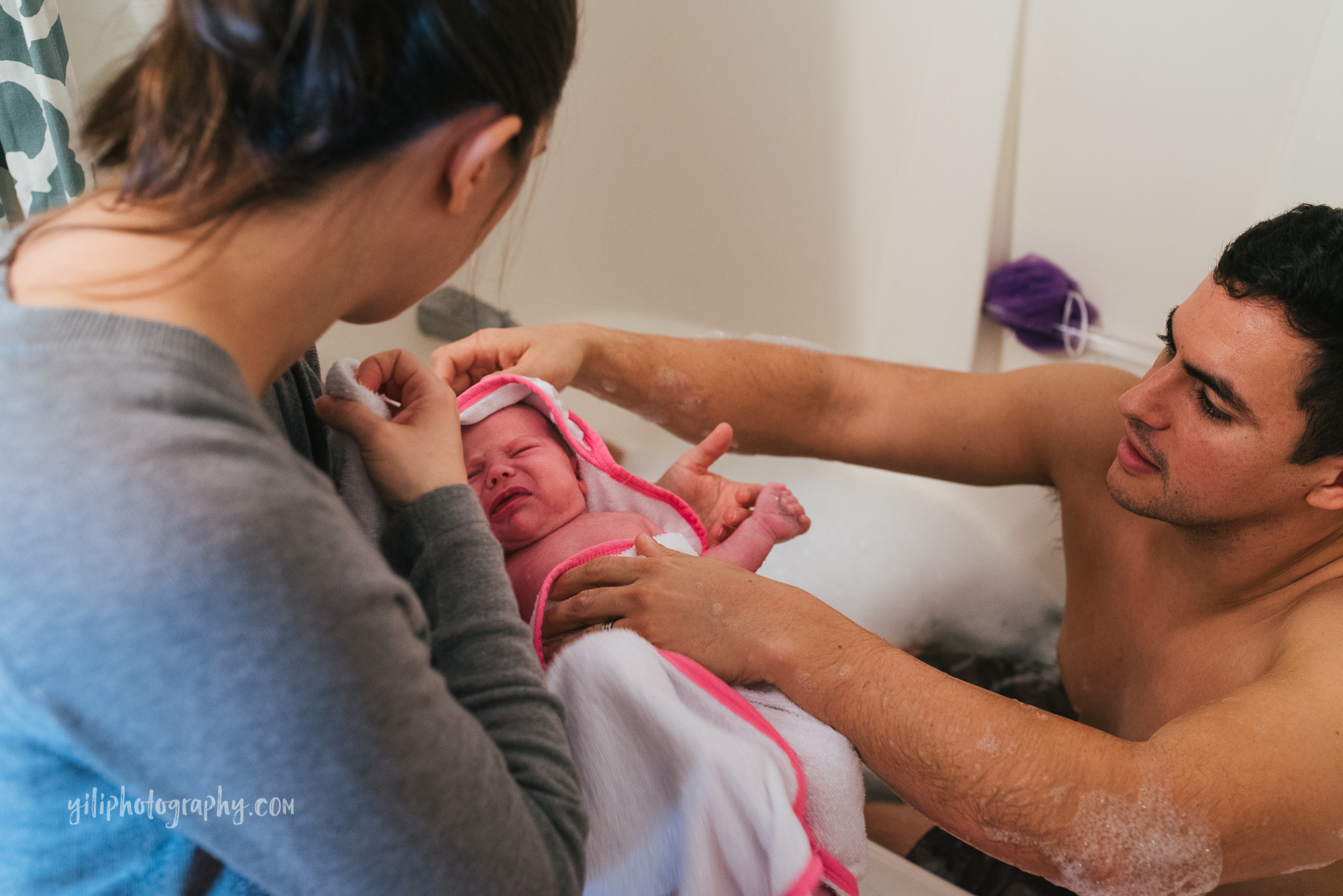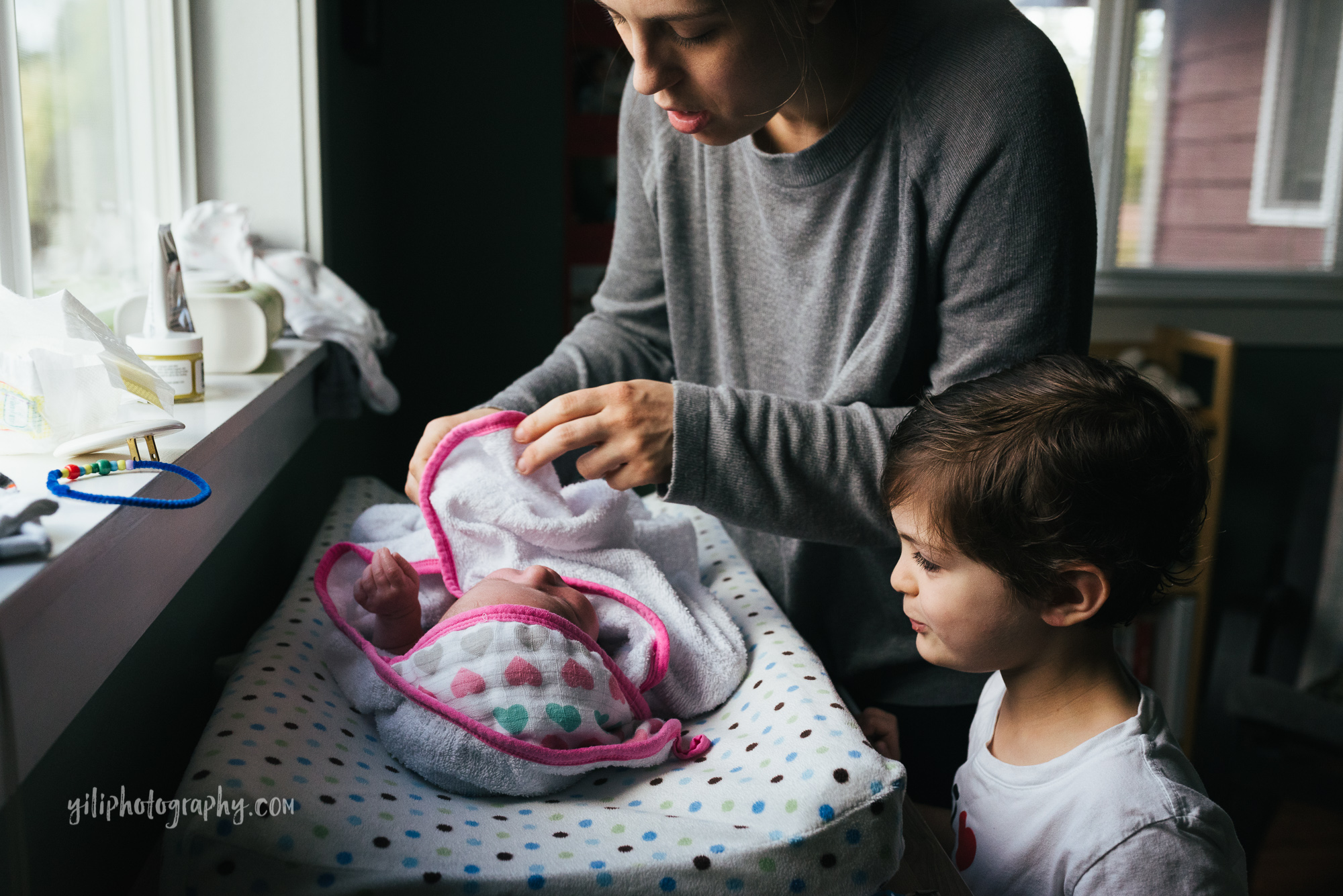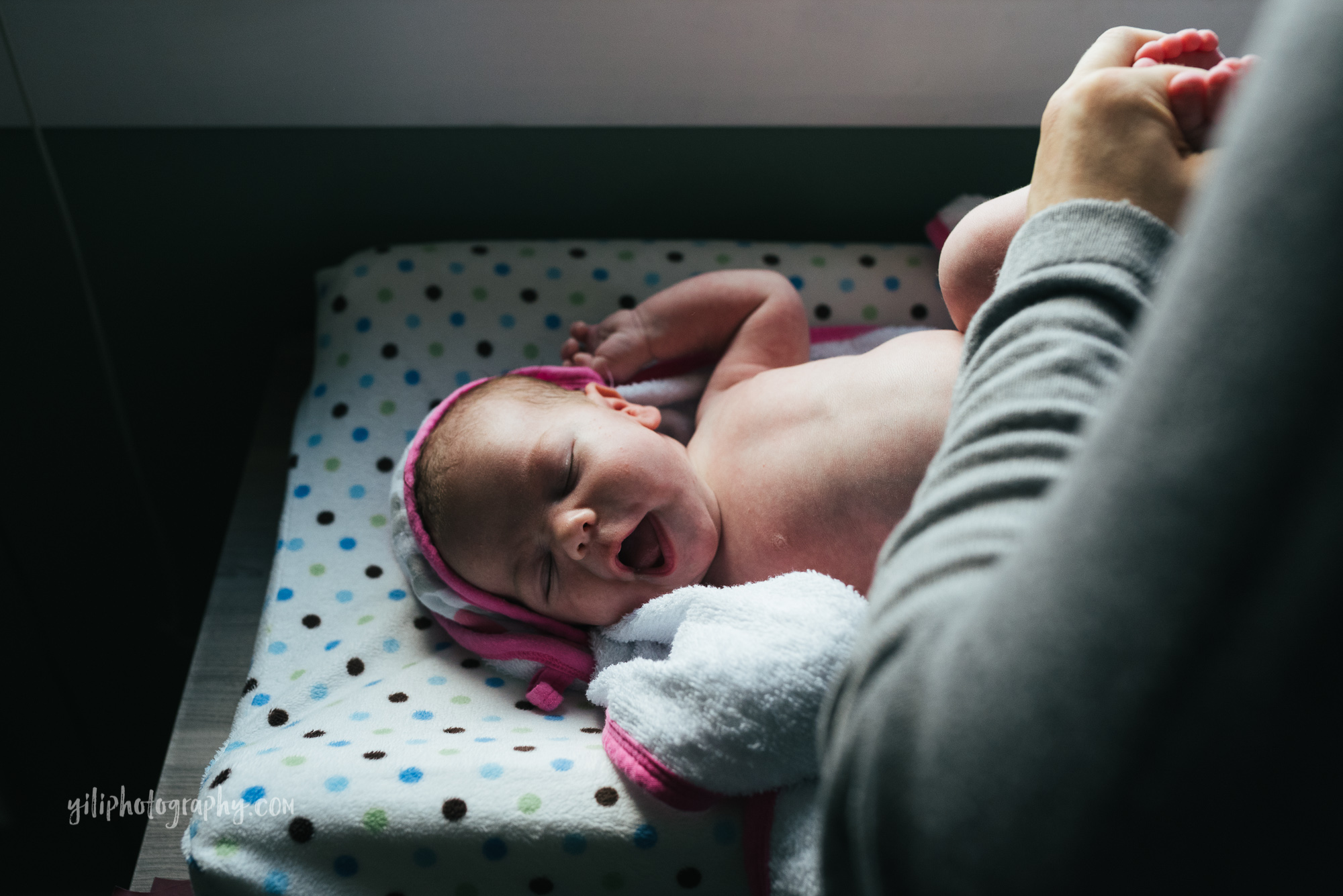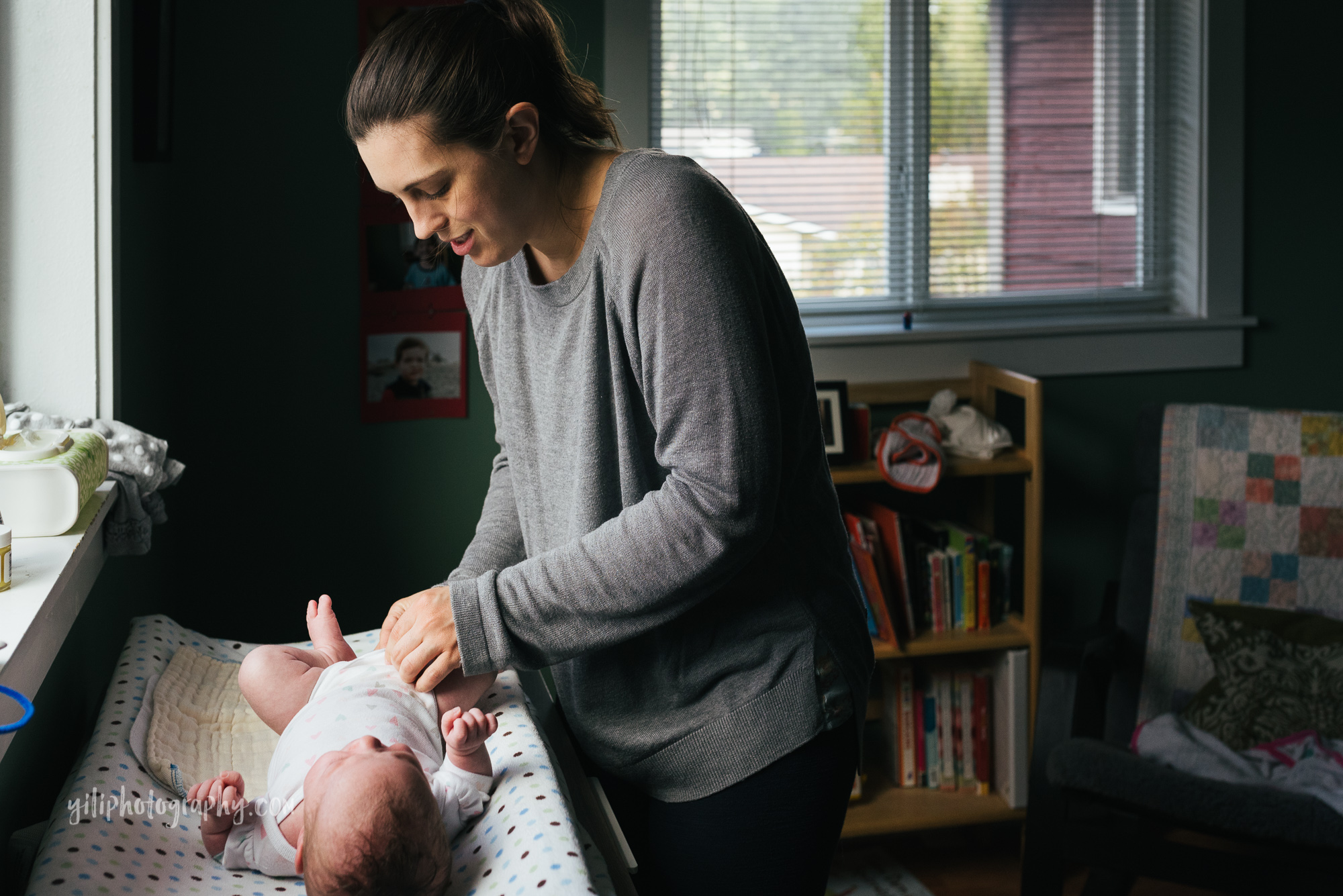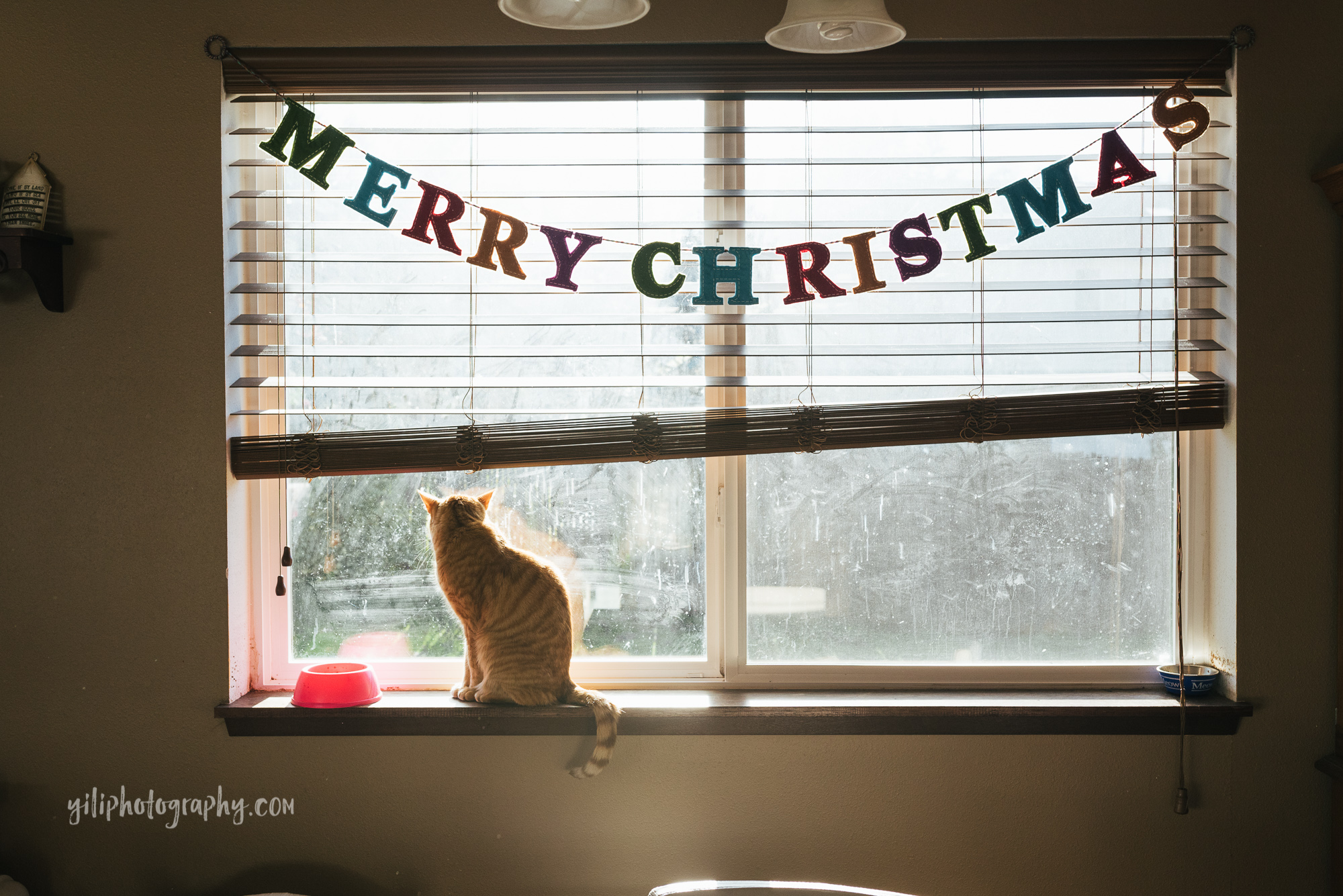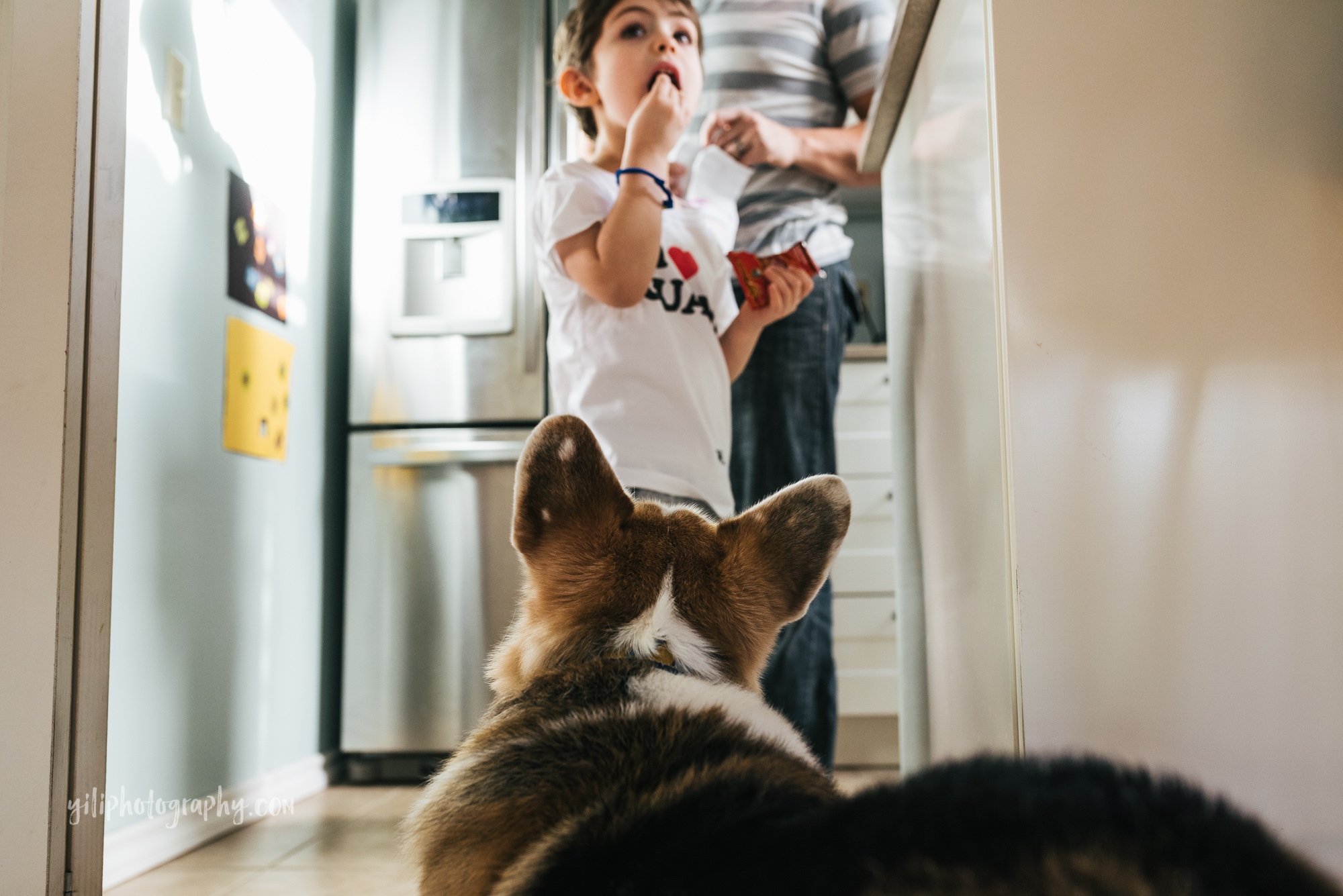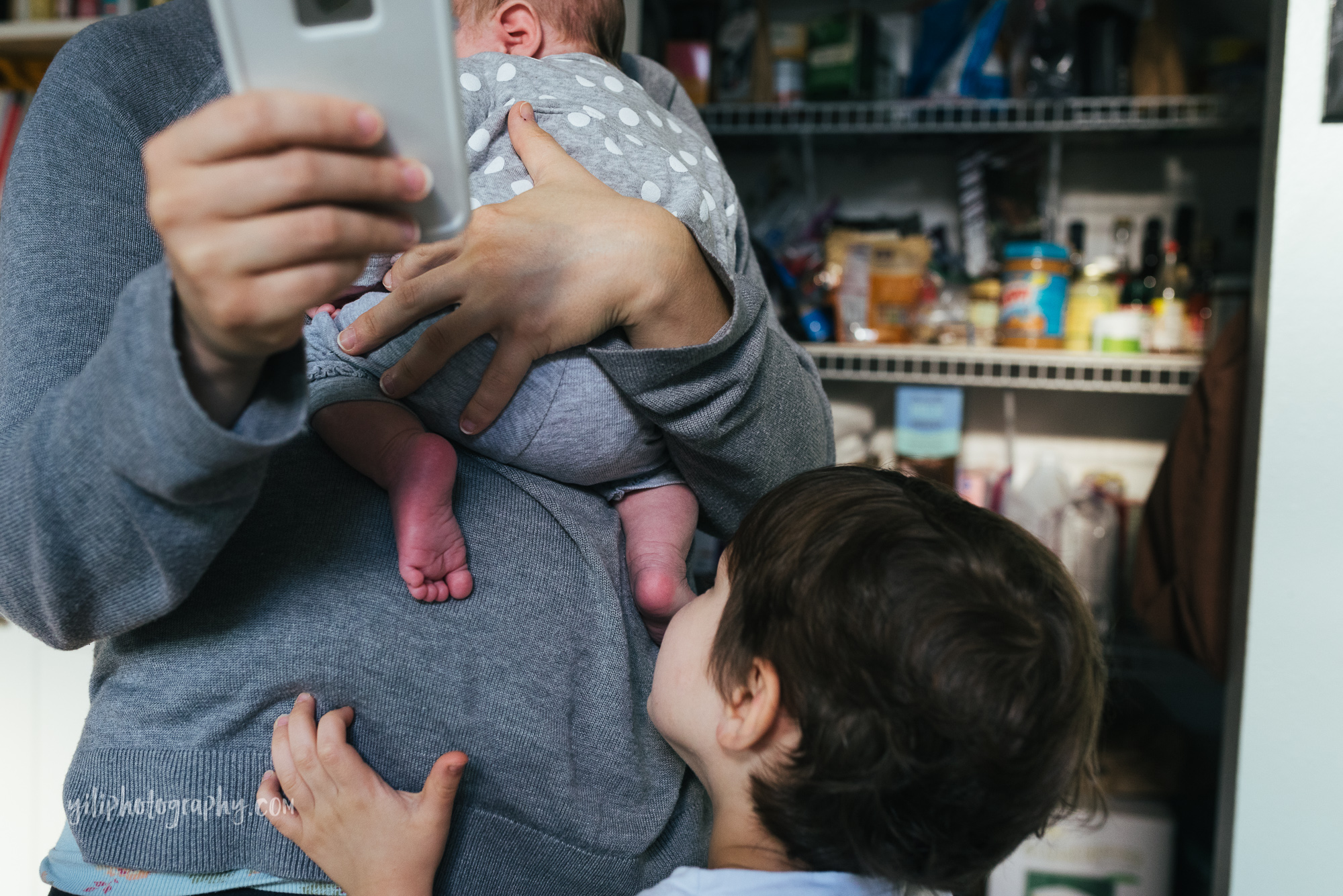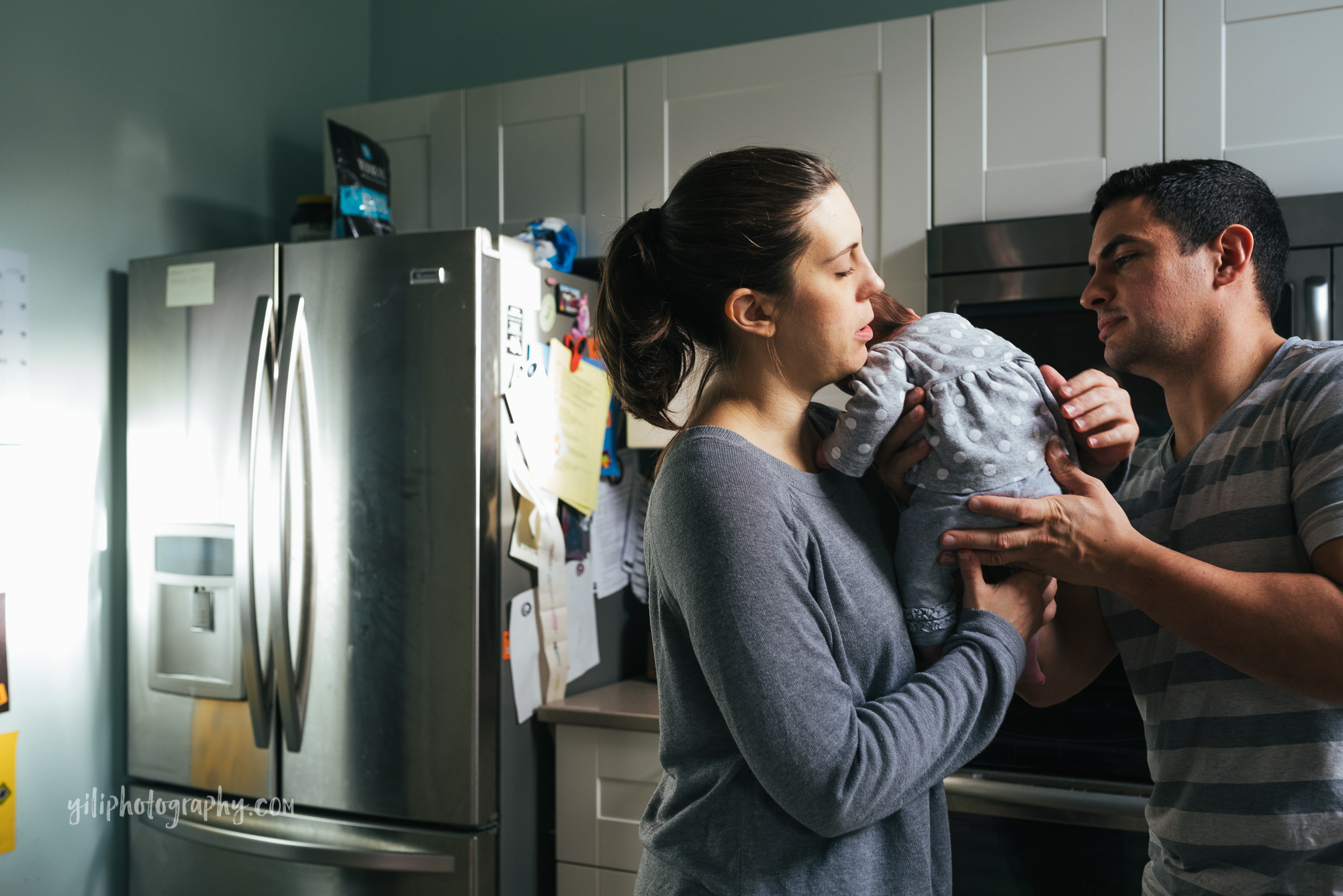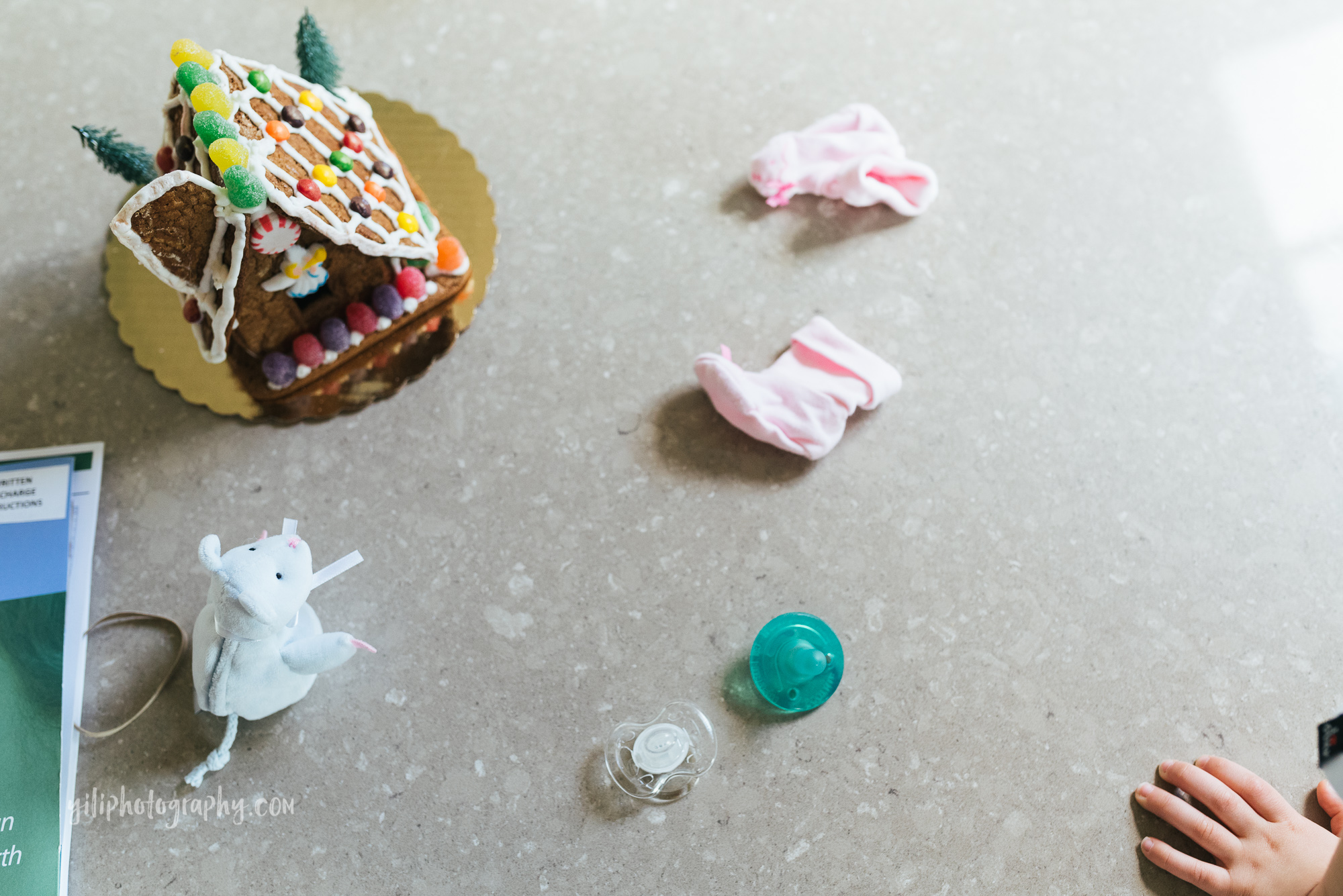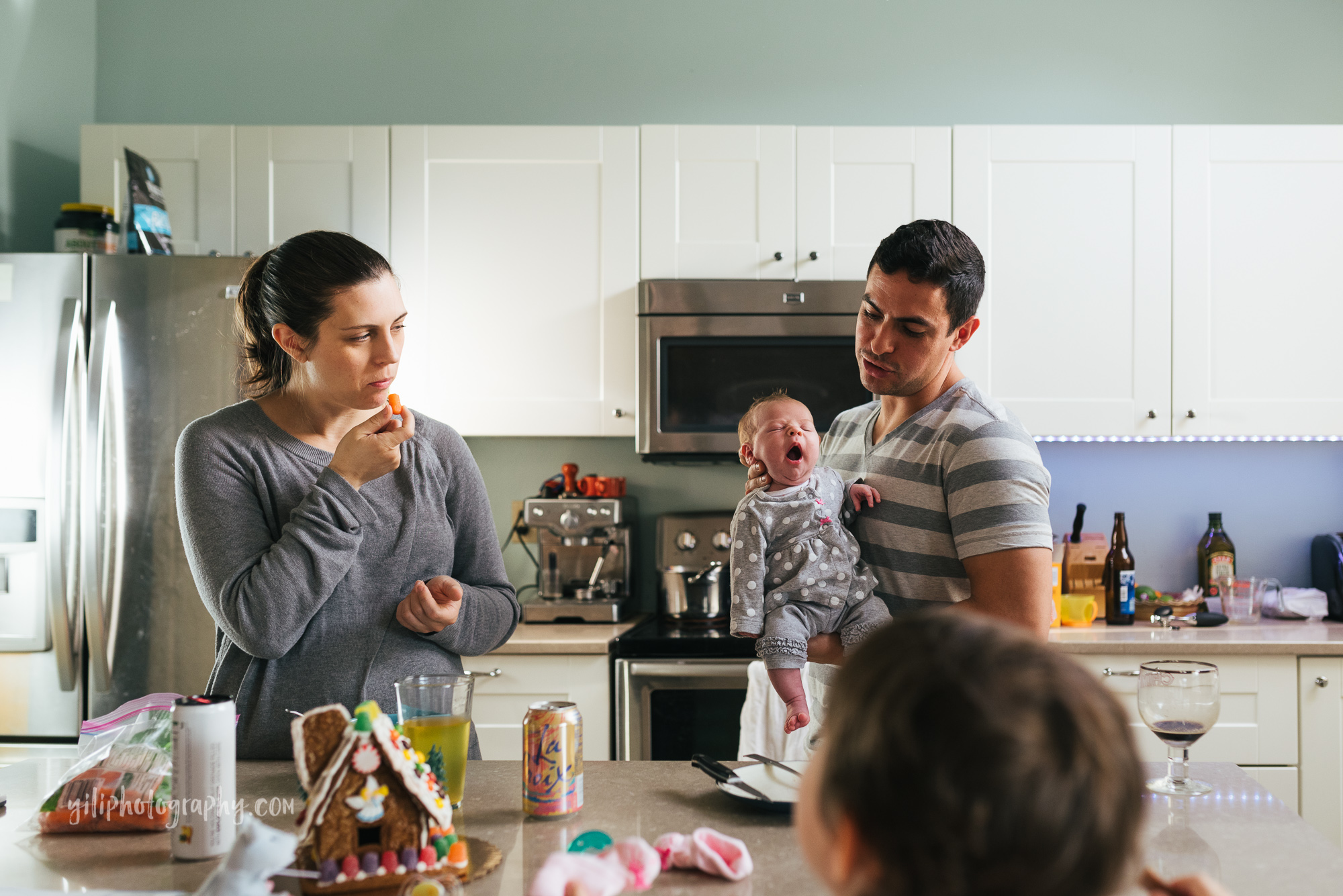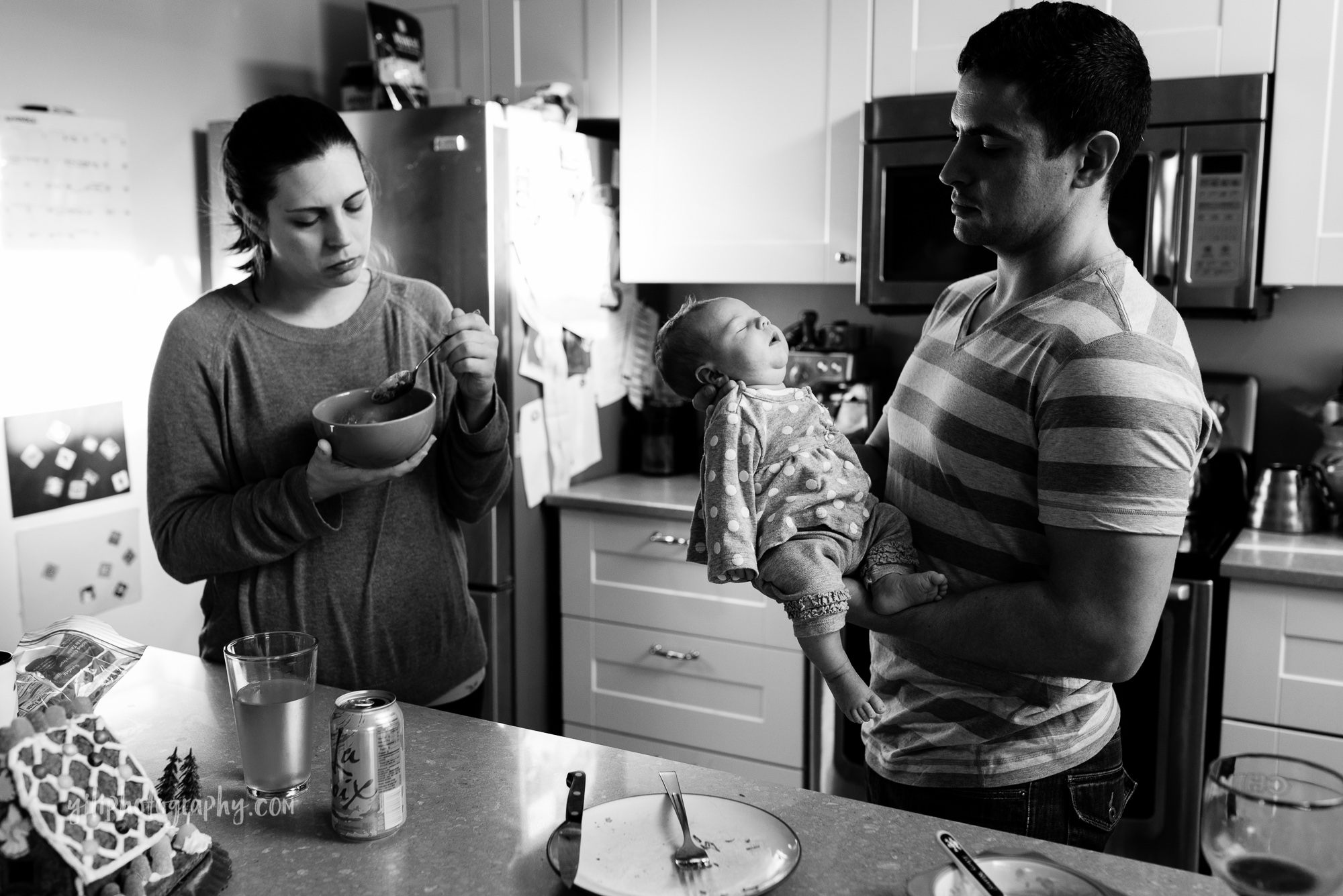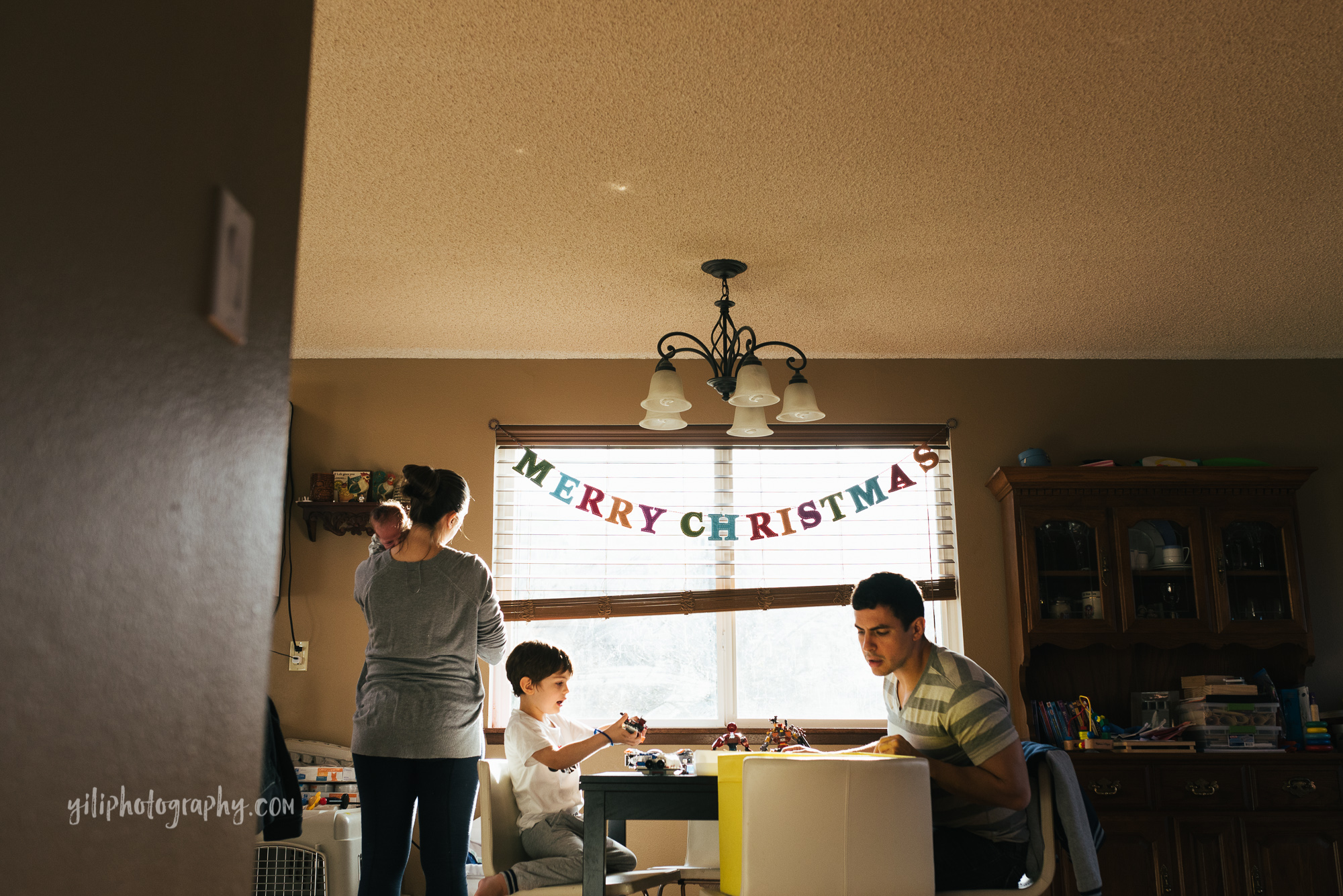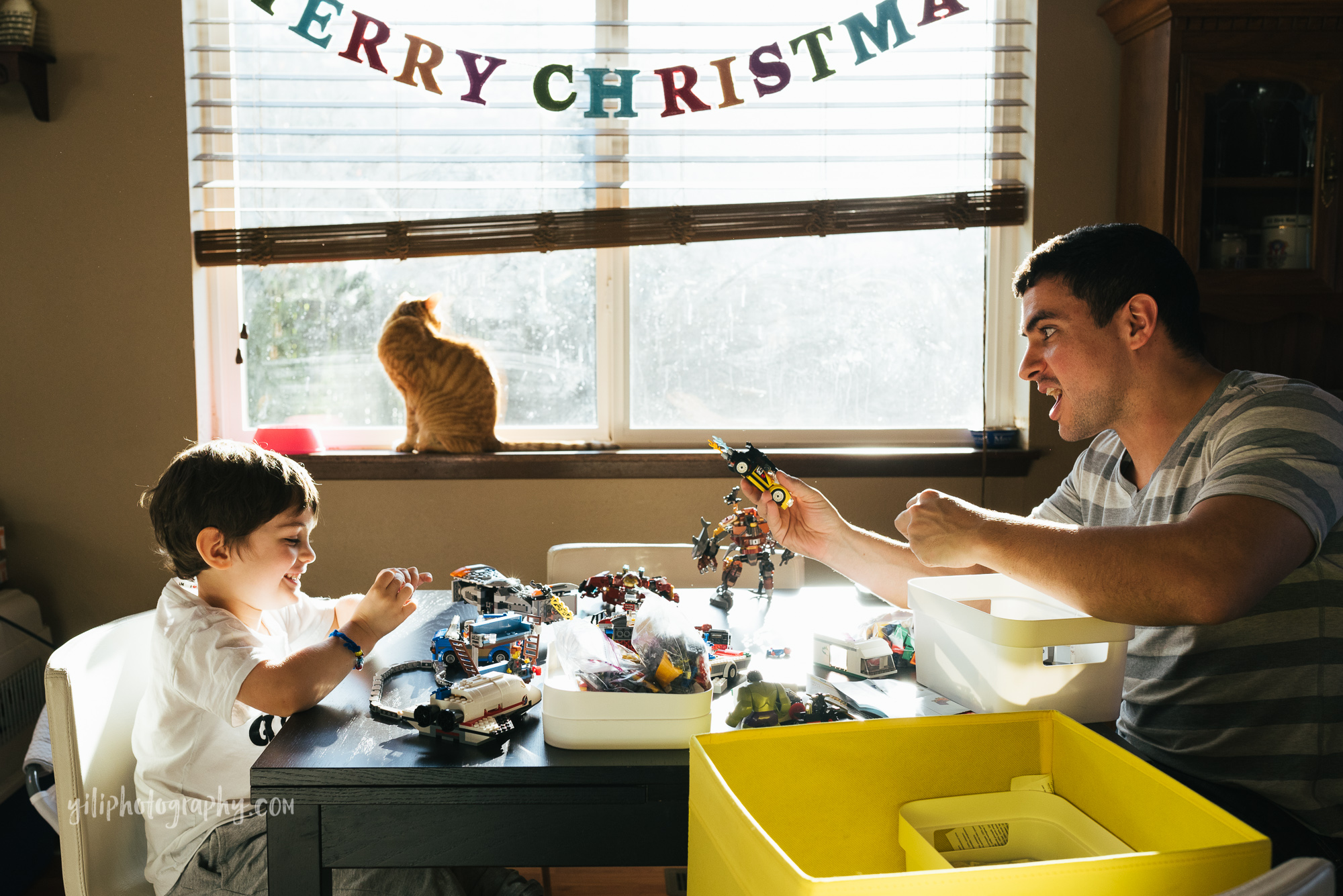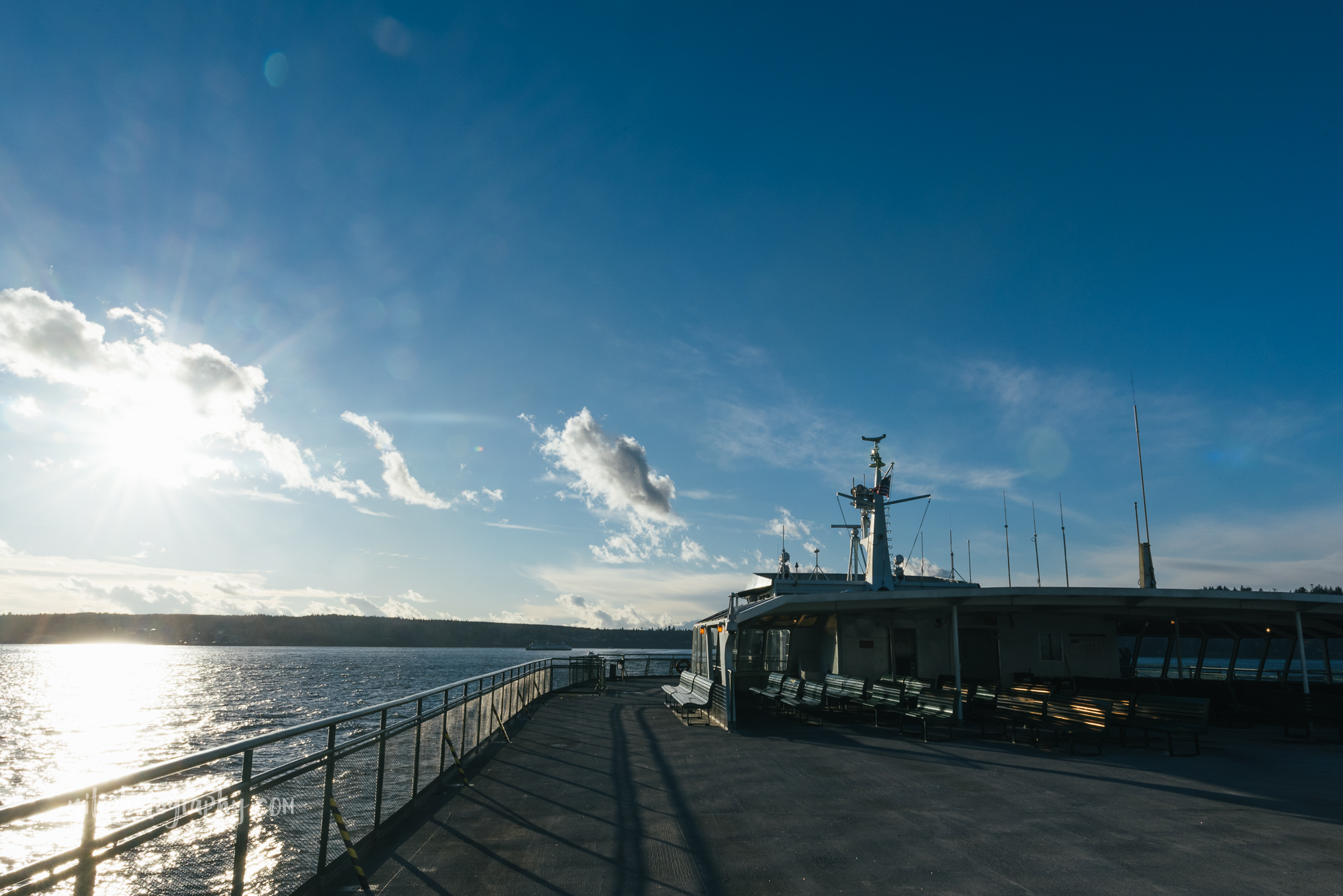 Thank you so much, Erika and family! I loved spending the day with you guys documenting your new lives as a family of FOUR!
---
---
You might also like
---