This documentary session has been in my blog queue for way longer than I care to admit! Let's just say that since this session, I've photographed a mini maternity/family session and am getting ready to photograph their new baby in the hospital once he's born later this month! I'm so thankful for returning clients and I can't wait to document their growing family and see this little guy become a BIG brother! One of the reasons I love this family is because both parents are just soooo calm & mellow! Definitely my kind of people to spend the day with.
We had a super chill session this fall morning. I met them at their home which overlooks the water, and they spent a few lazy hours there just reading books, drinking morning beverages of choice (coffee for the parents, of course, and a milk bottle for the little guy), and enjoying the mild fall day outside.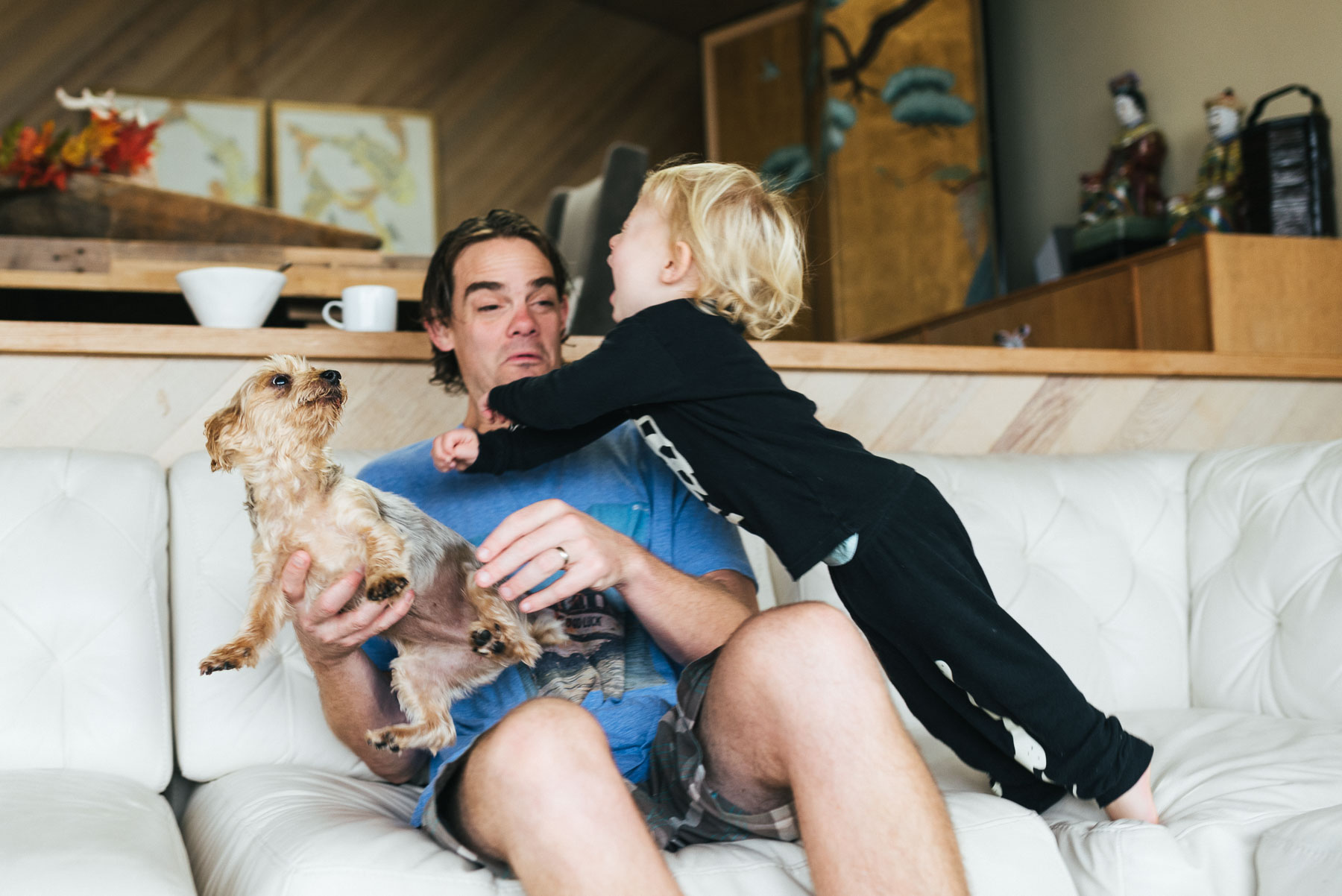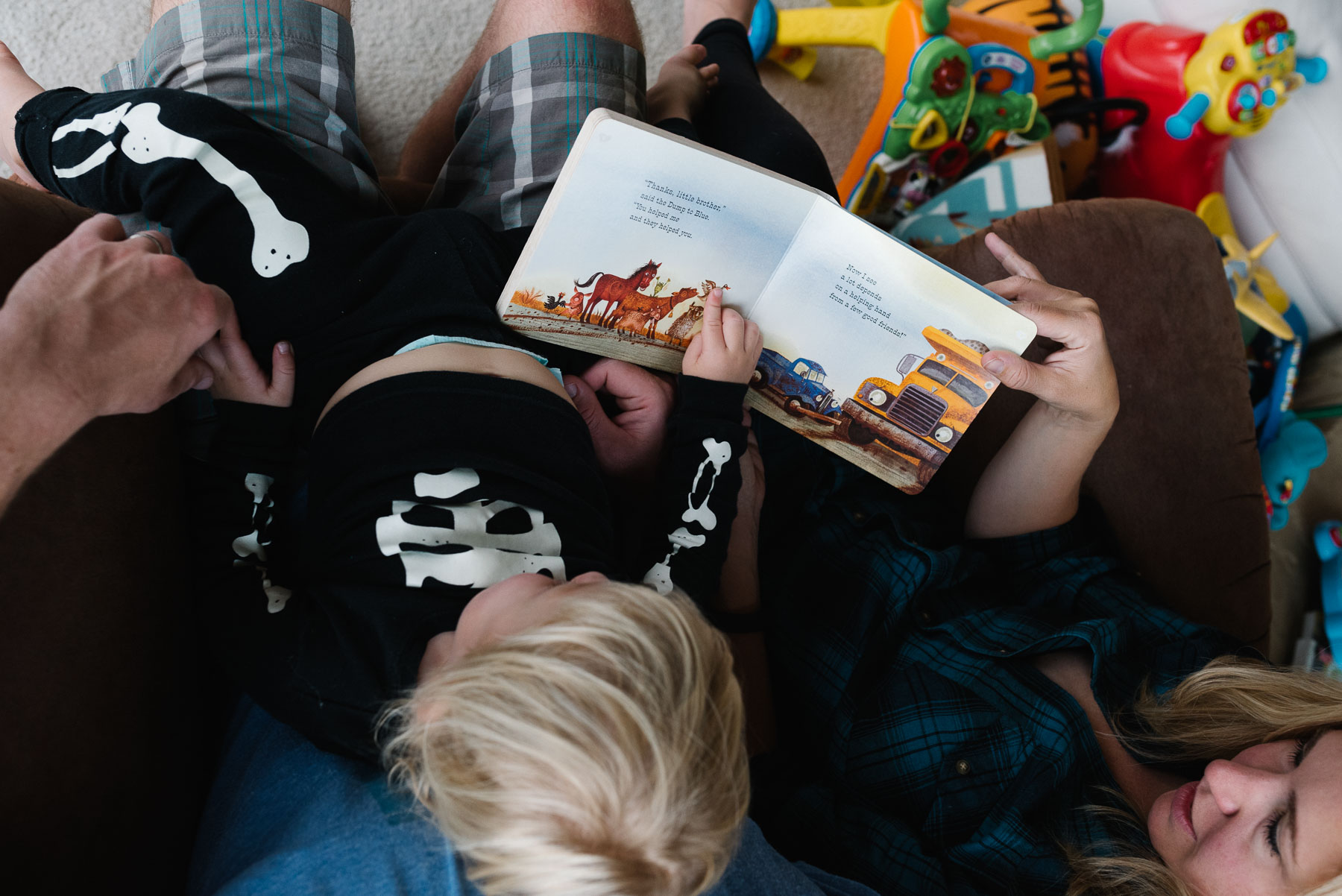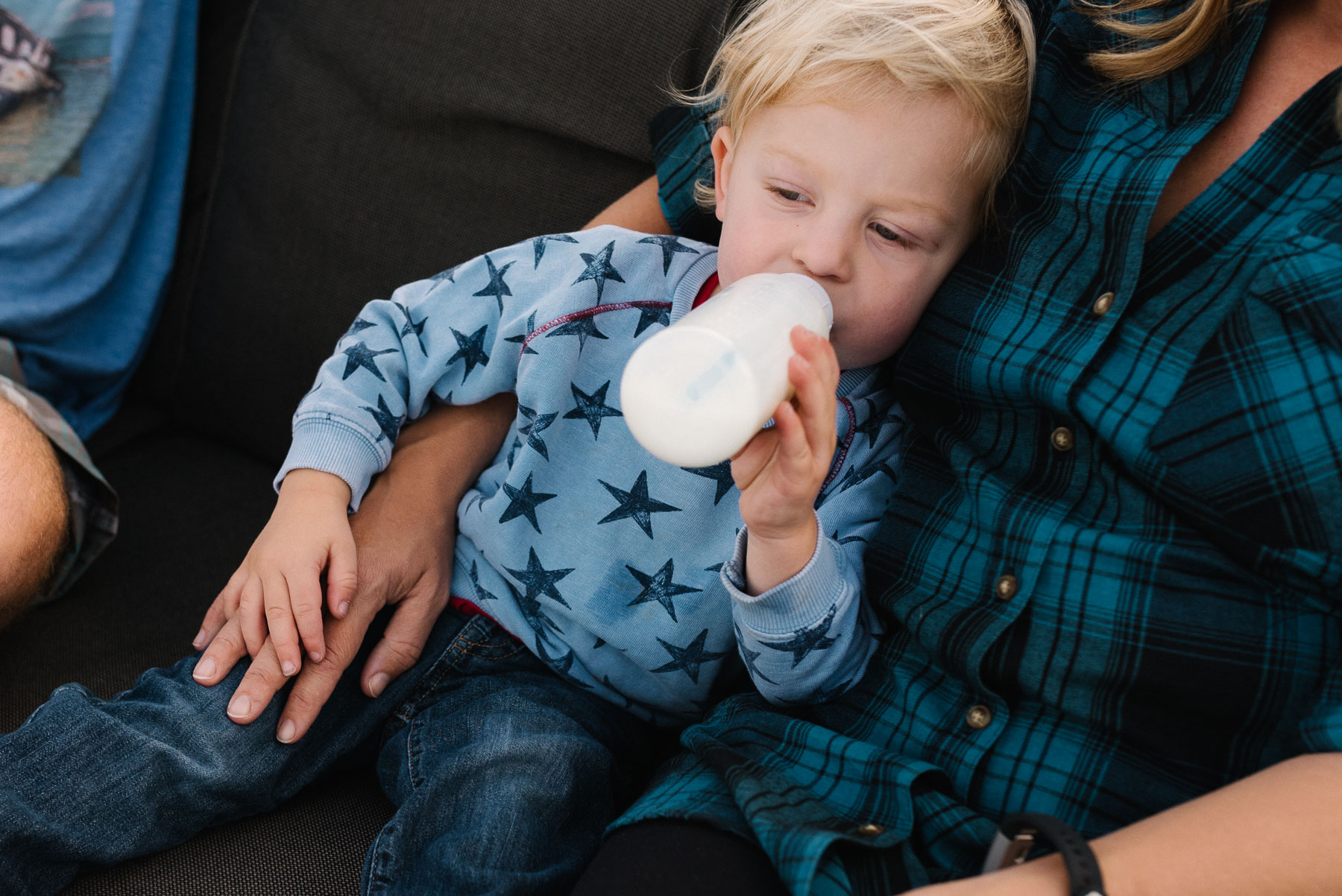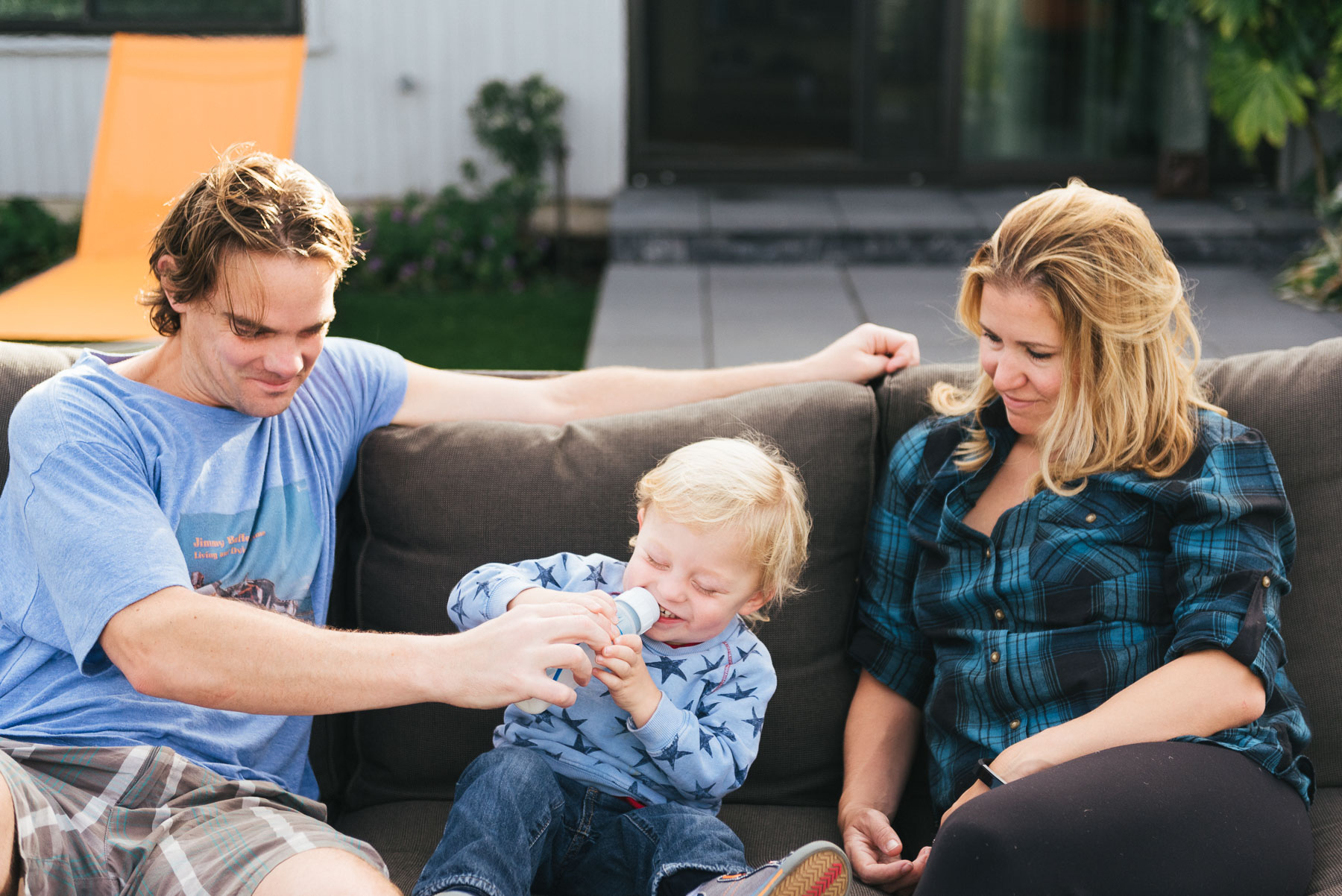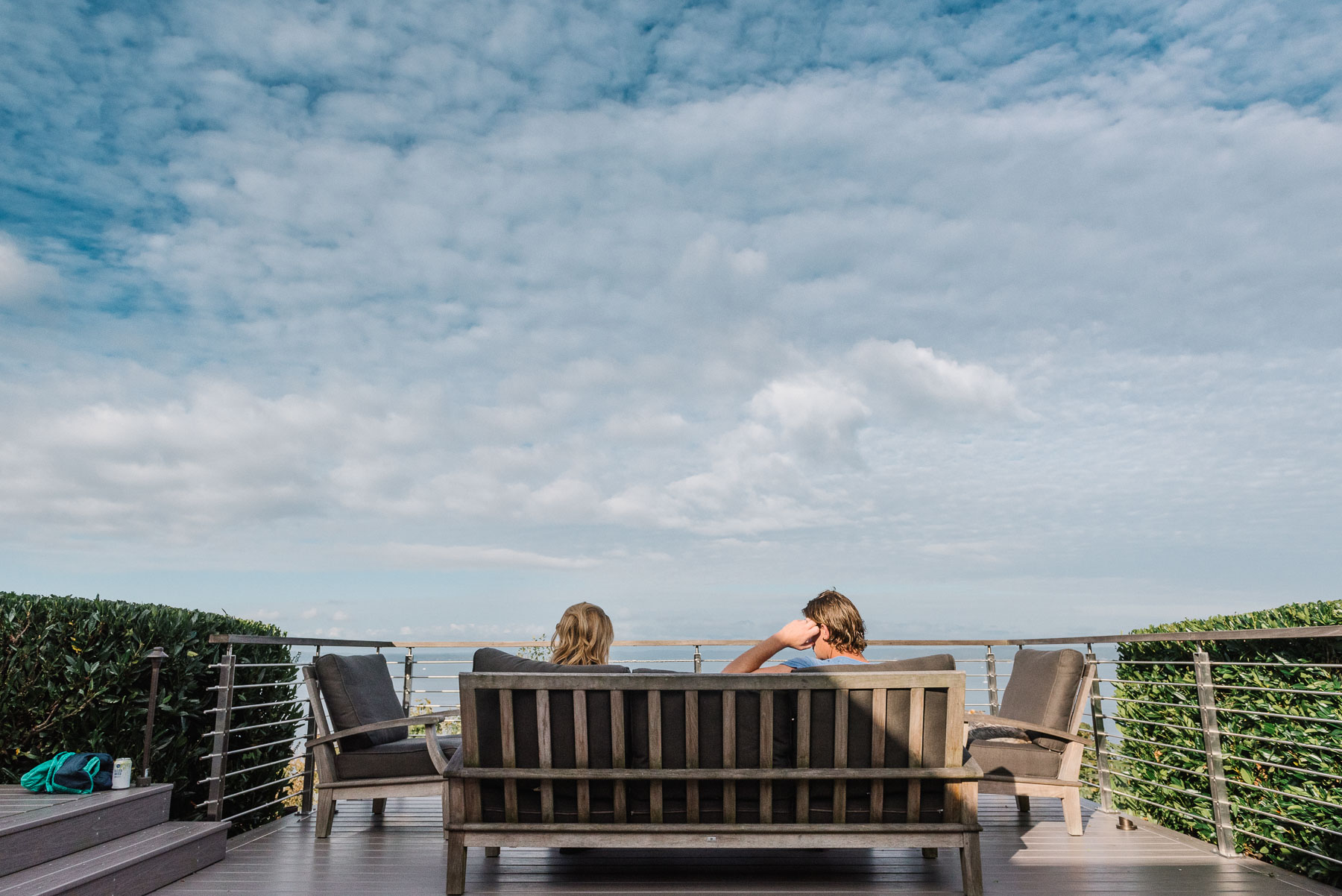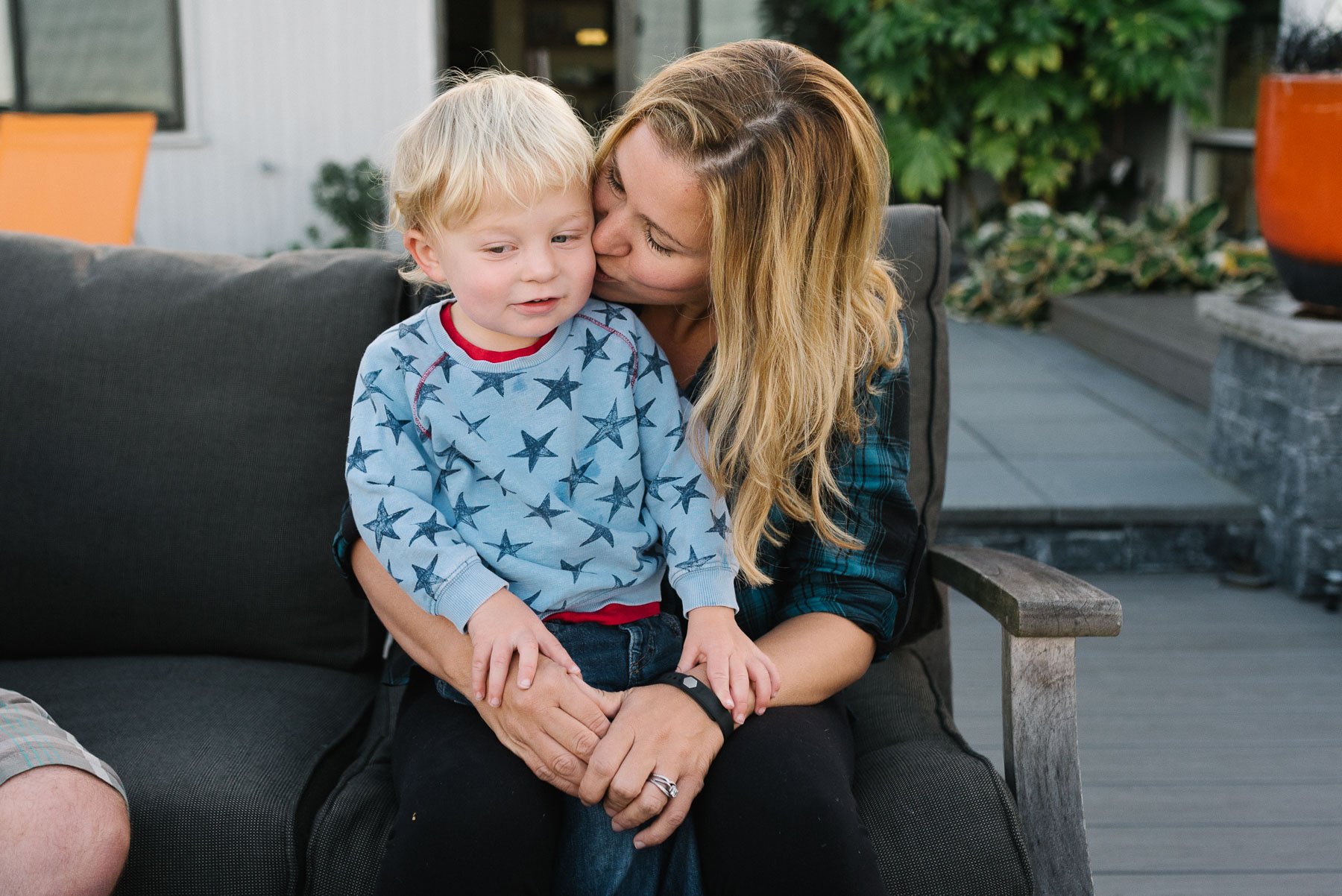 After some time chilling at home, they were ready to head out for an adventure. This little guy likes to pretend like he's driving the car, so he helped reverse out of the garage! We then headed for a quick coffee pick-up at the neighborhood Starbucks before heading to their favorite outdoor space: Carkeek Park! My clients always pick the location of their session, and despite this, I photograph a lot of sessions at Carkeek. It's probably because it's a North Seattle favorite and such a great place for families, with the beach, grassy area, and playground.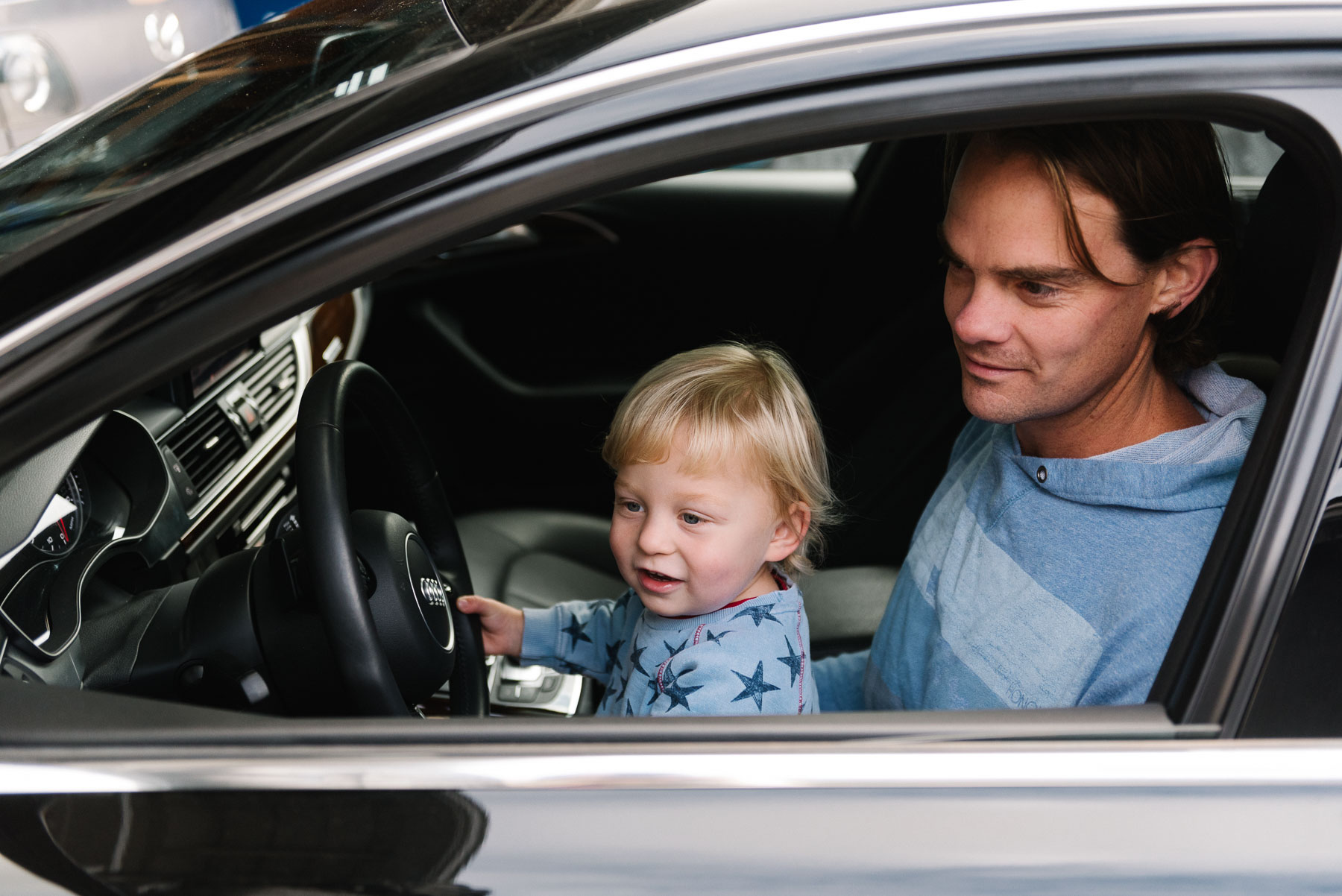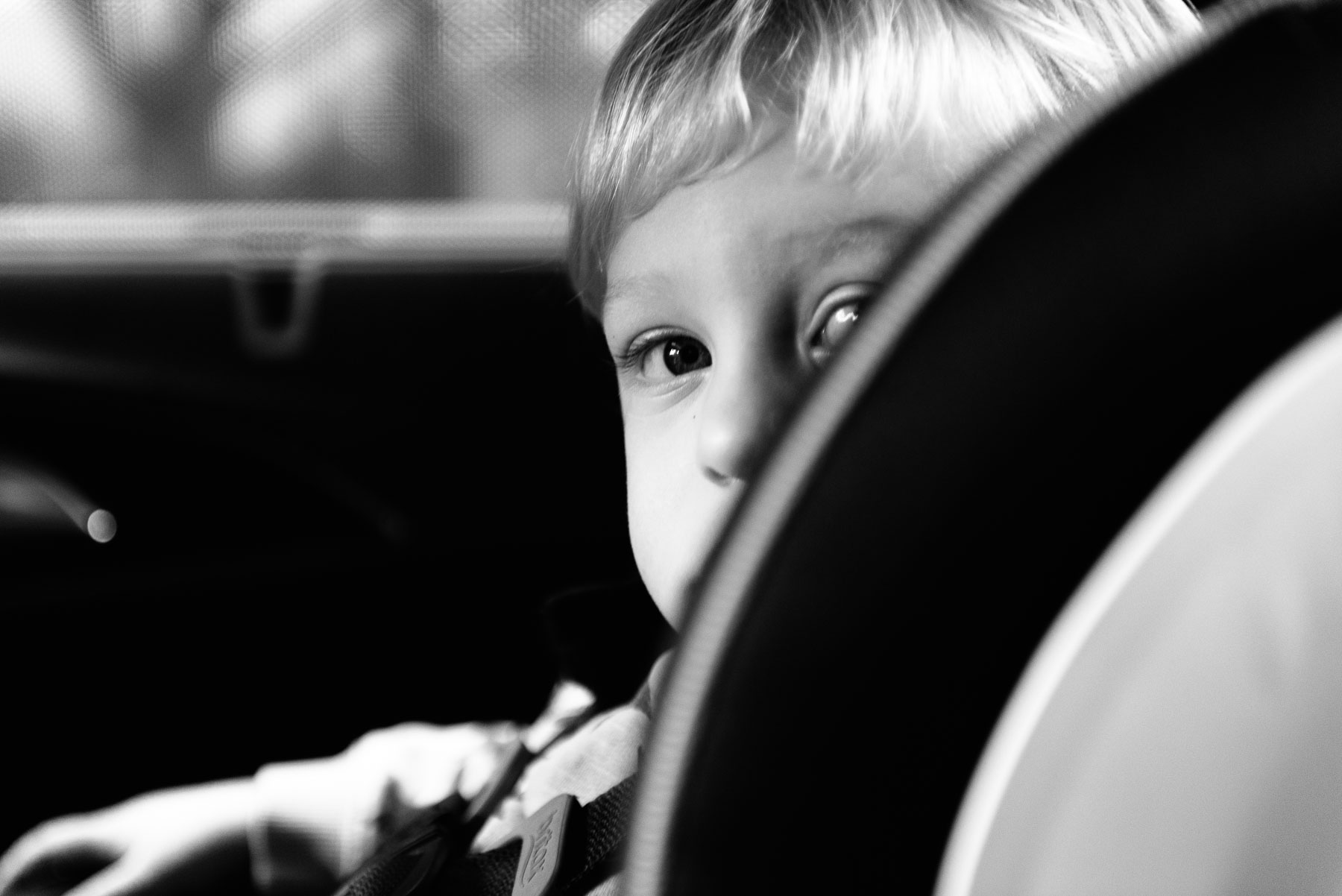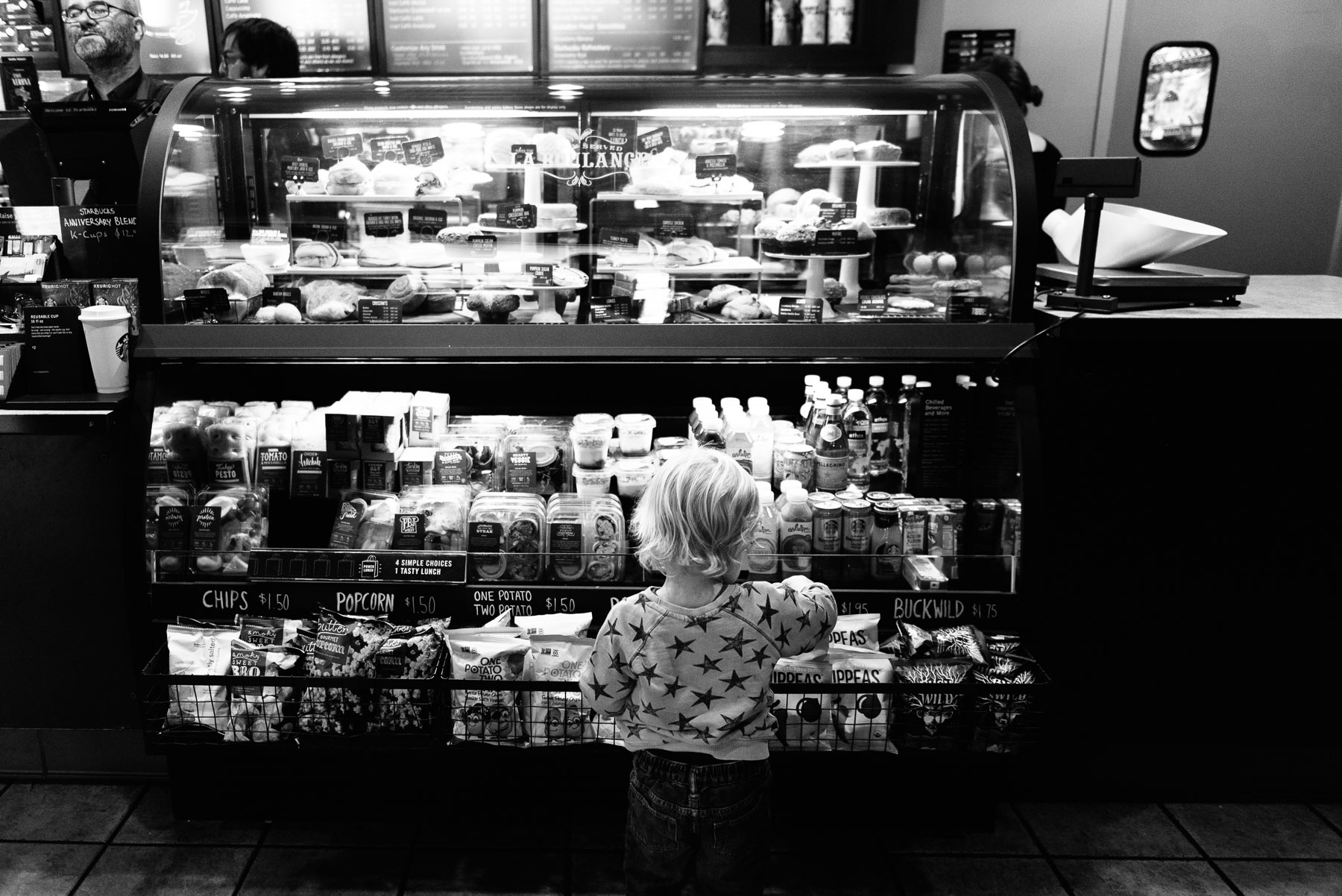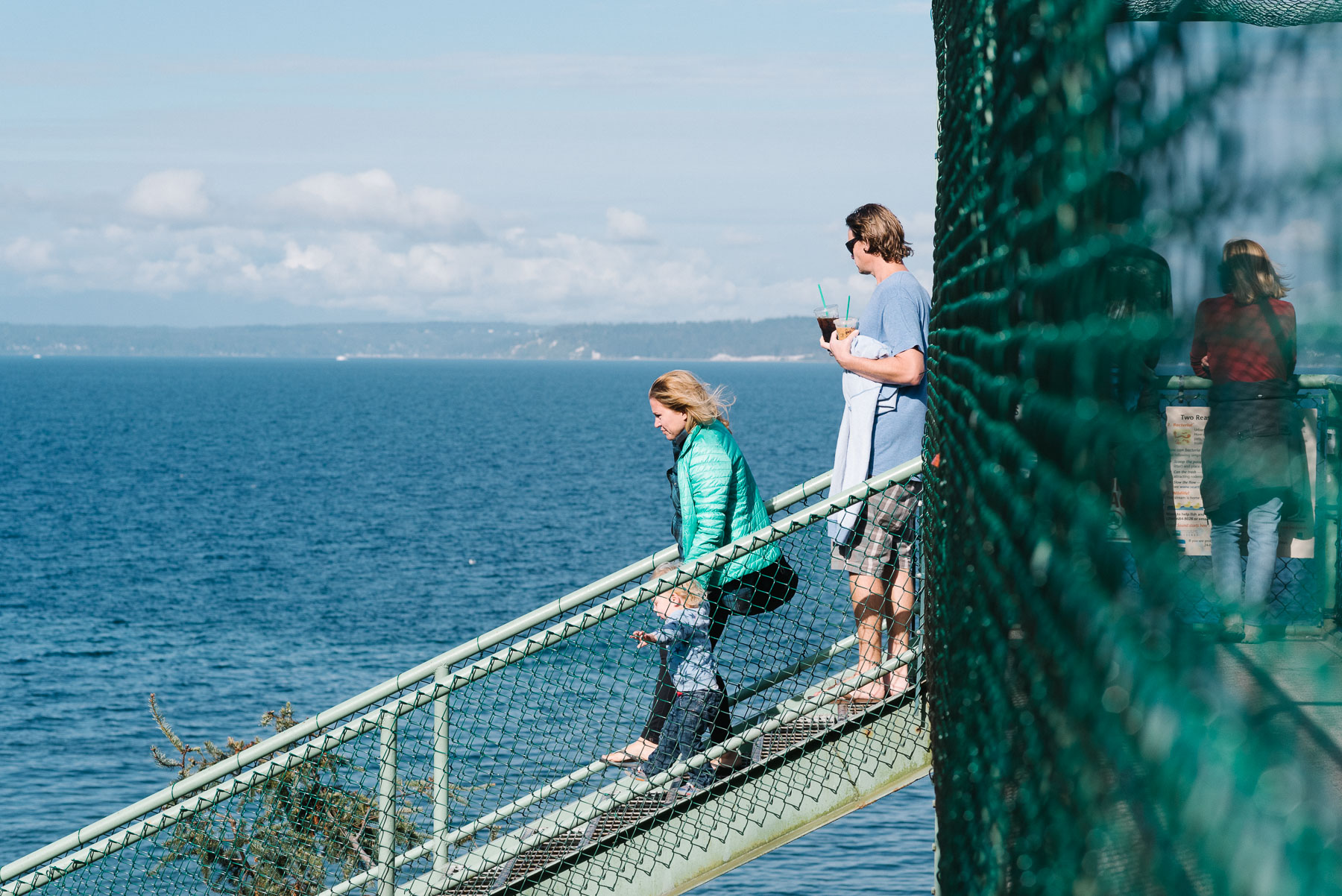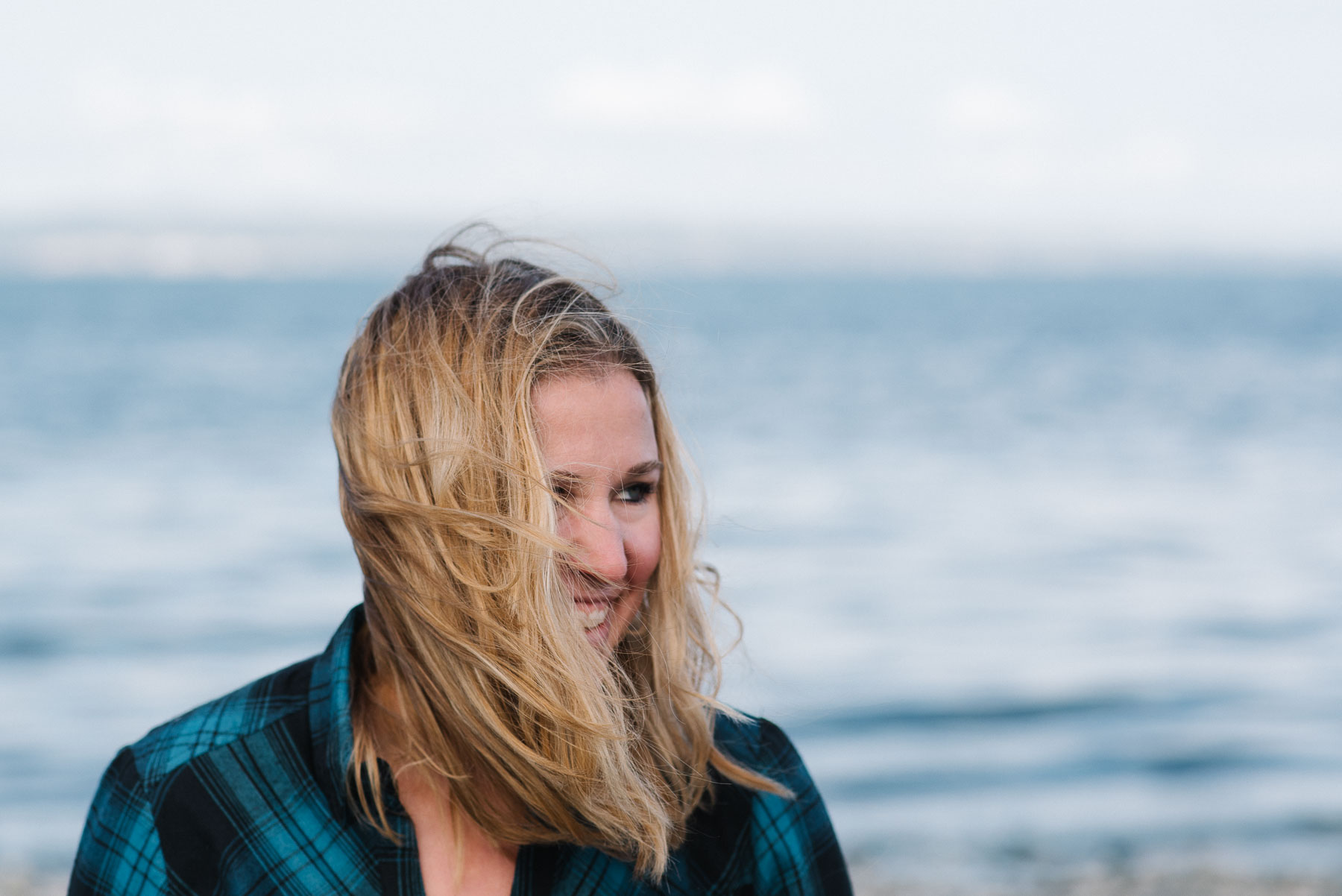 Conquering the salmon slide and blowing dandelion heads!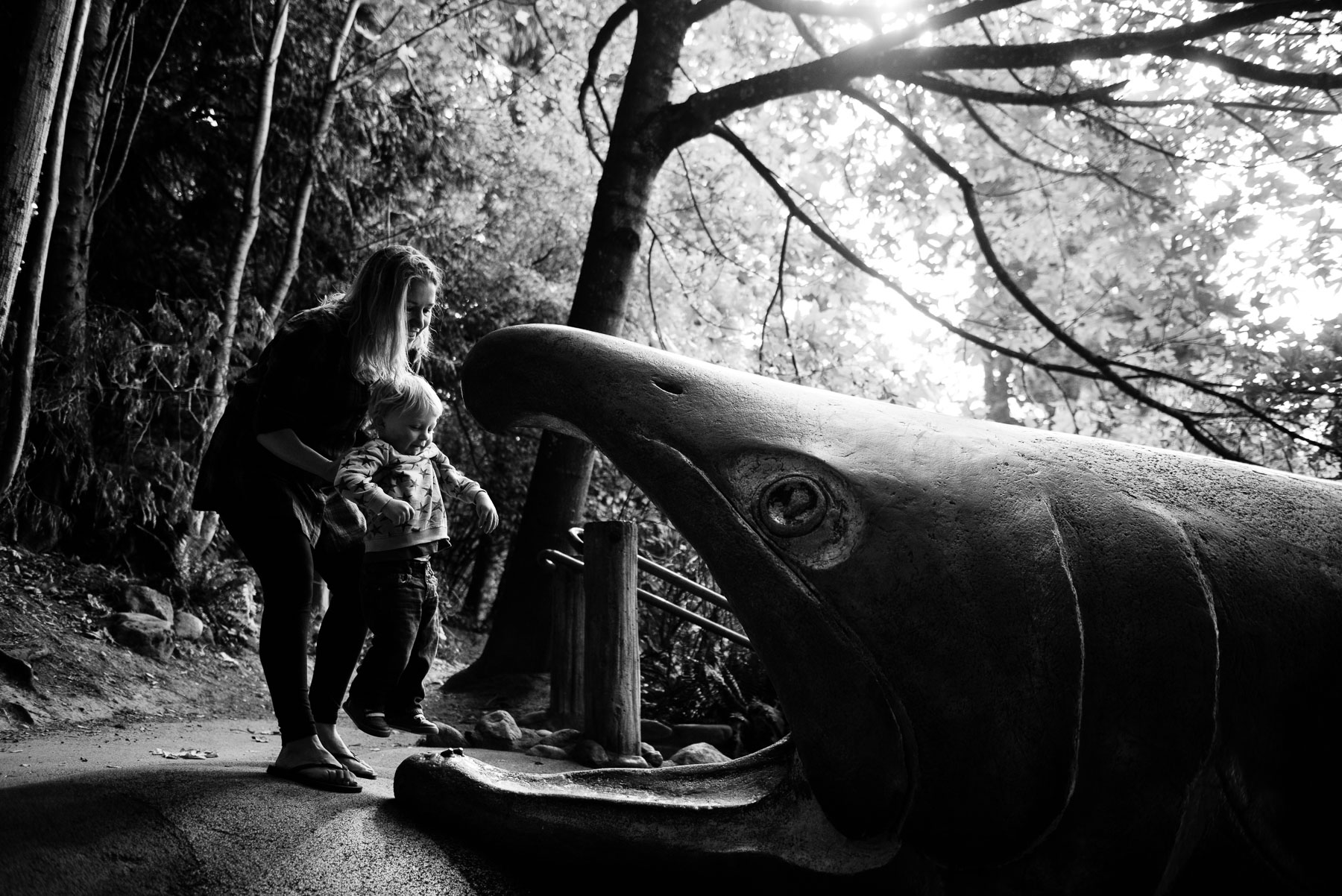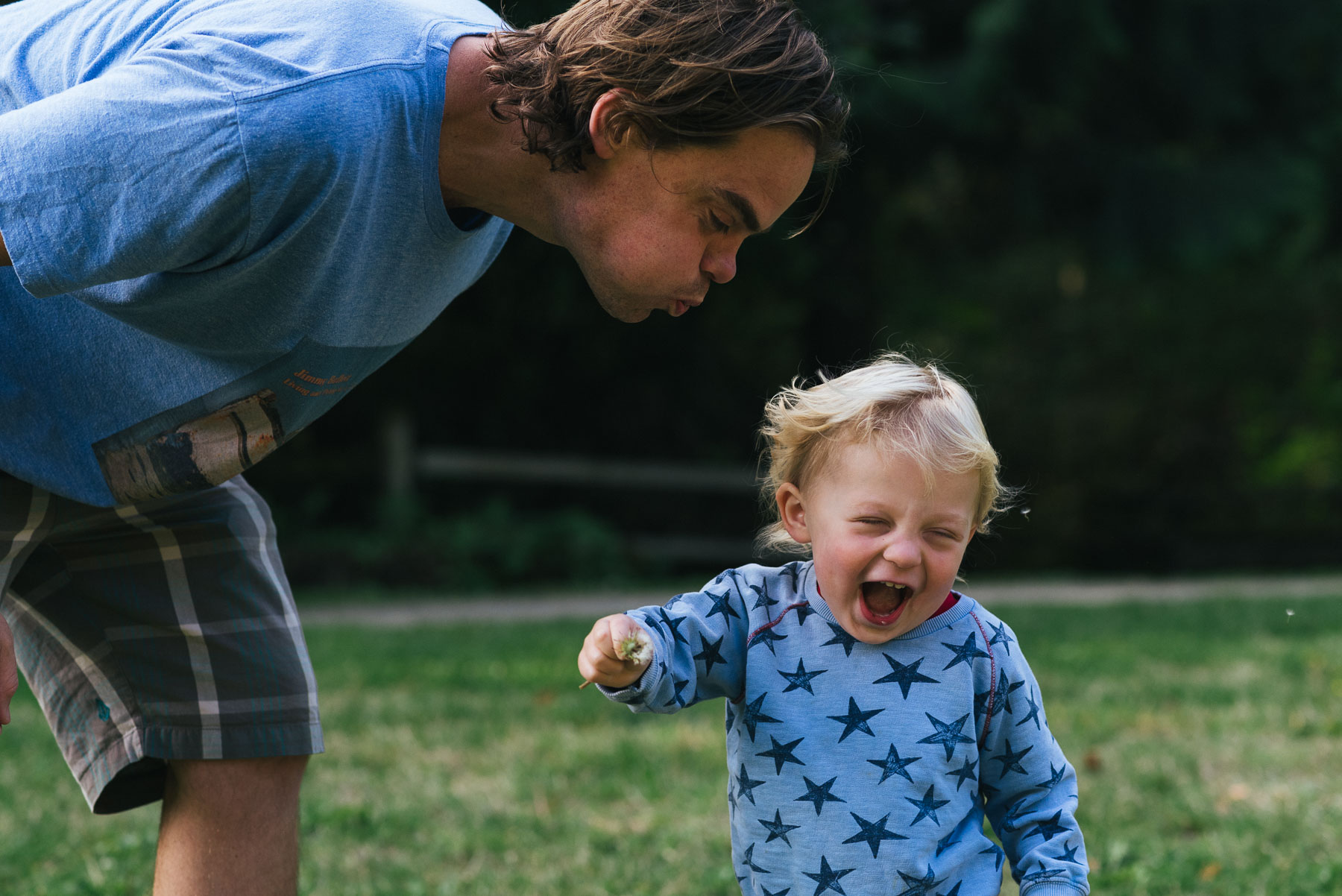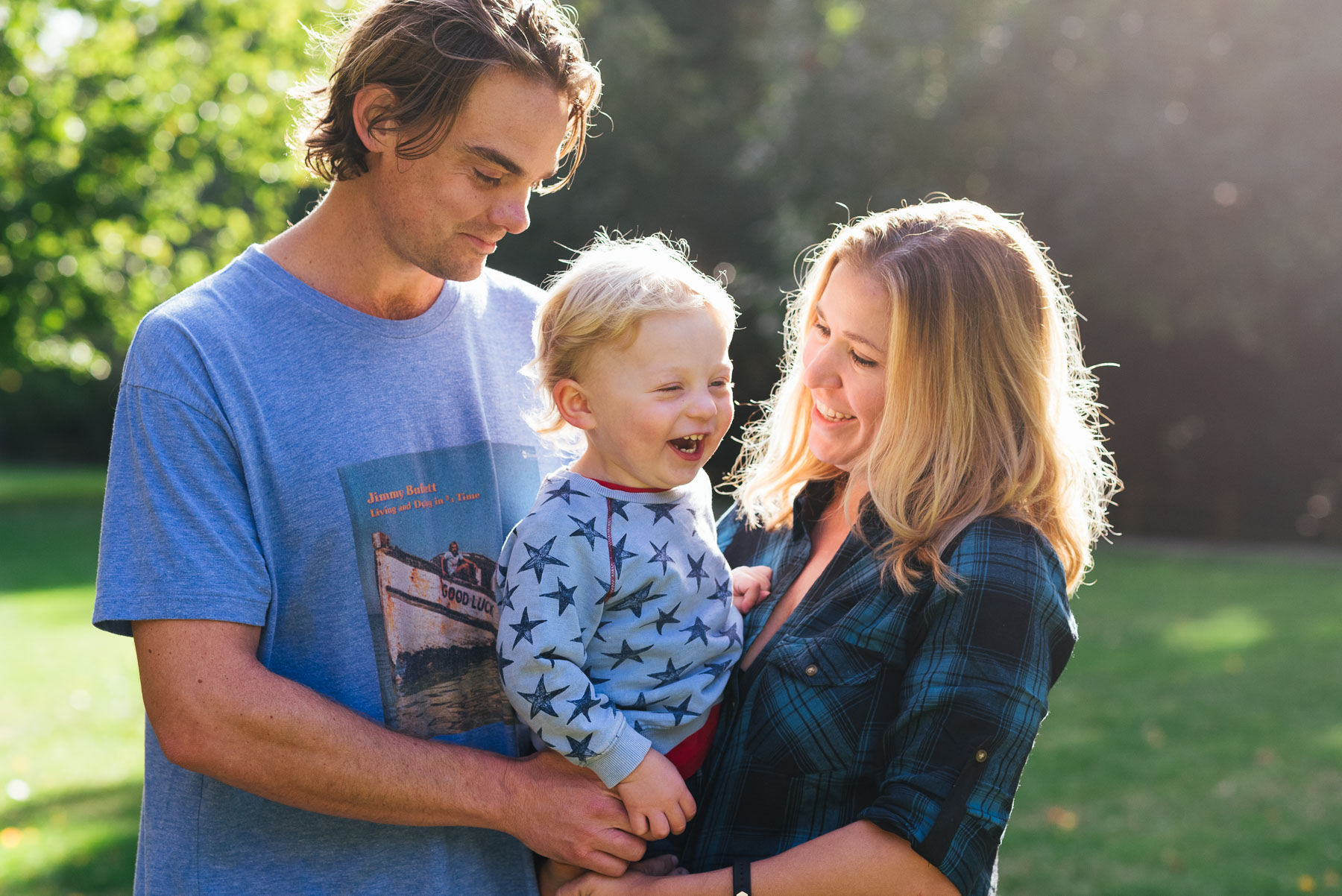 And if you're worried that a documentary session won't result in any "frame-worthy" photos, we always take about 10 minutes to round up everyone where I'll actually give you a bit of direction. I believe this photo above ended up on their Christmas card!
---
Carrie Yuan is a documentary family photographer in Seattle, Washington, specializing in documentary family photography sessions that honestly tell the story of your family's here and now. Carrie's passion is to document the full-of-love journey that is parenthood and childhood (with a sprinkling of humor), in all its chaos & beauty. Carrie lives in Seattle with her family: a husband who has been teaching the kids riddles, an eight-year-old aspiring gymnast, five-year-old boy/girl twins who have THE funniest conversations together in the minivan, and a lab-ridgeback canine who has taken to surfing our dining table!
Carrie is currently booking family documentary photo (and/or FILM…as in video) sessions (that do NOT require the purchase of new outfits, or cleaning your house), in-home newborn sessions in the Greater Seattle area, and hospital newborn sessions in Seattle hospitals.
---
---
You might also like
---