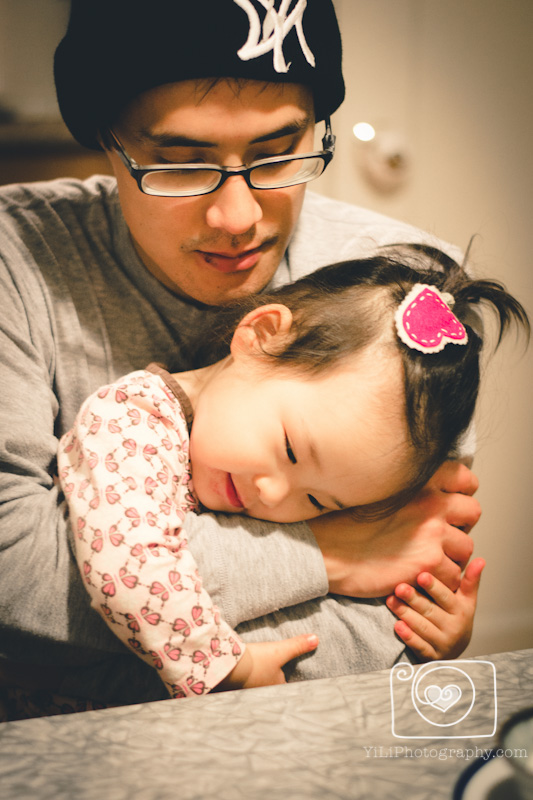 Happy Valentine's Day!  For this week's theme "Emotion", I'm sharing a sweet photo of my little Pumpkin and her baba (daddy in Mandarin) exchanging a moment of love.
She came down with some sort of virus over the weekend, and was not her usual spunky self.  She had a low grade fever all Sunday and Monday.  The one benefit of her being sick is that she is EXTRA snuggly.
In this photo, baba was squeezing her tight then letting go.  She would then grab his arms and wrap them around herself to ask for more hugs, while snuggling into his arms.  I love the little smile of contentment on her face.
So.sweet.
Have a LOVEly week!
---
---
You might also like
---