Friends, I have some exciting news! I've recently signed a contract for space in a highly sought-after photography studio in Pioneer Square, and I'm excited to begin offering this location as an option for sessions.
It's a beautiful, natural light studio with exposed brick plus white walls and a huge wall of windows. The studio is perfect for family sessions, headshots, professional branding / small business sessions, plus it's perfect for video sessions! Because it's a quiet space, it's perfect for doing interviews and recording audio.
It's furnished in a modern bohemian style with lots of live plants, but we can certainly change things up to suit your needs. I incorporated a colorful antique patchwork quilt to add some bright color in a few of these. Here's a peek inside.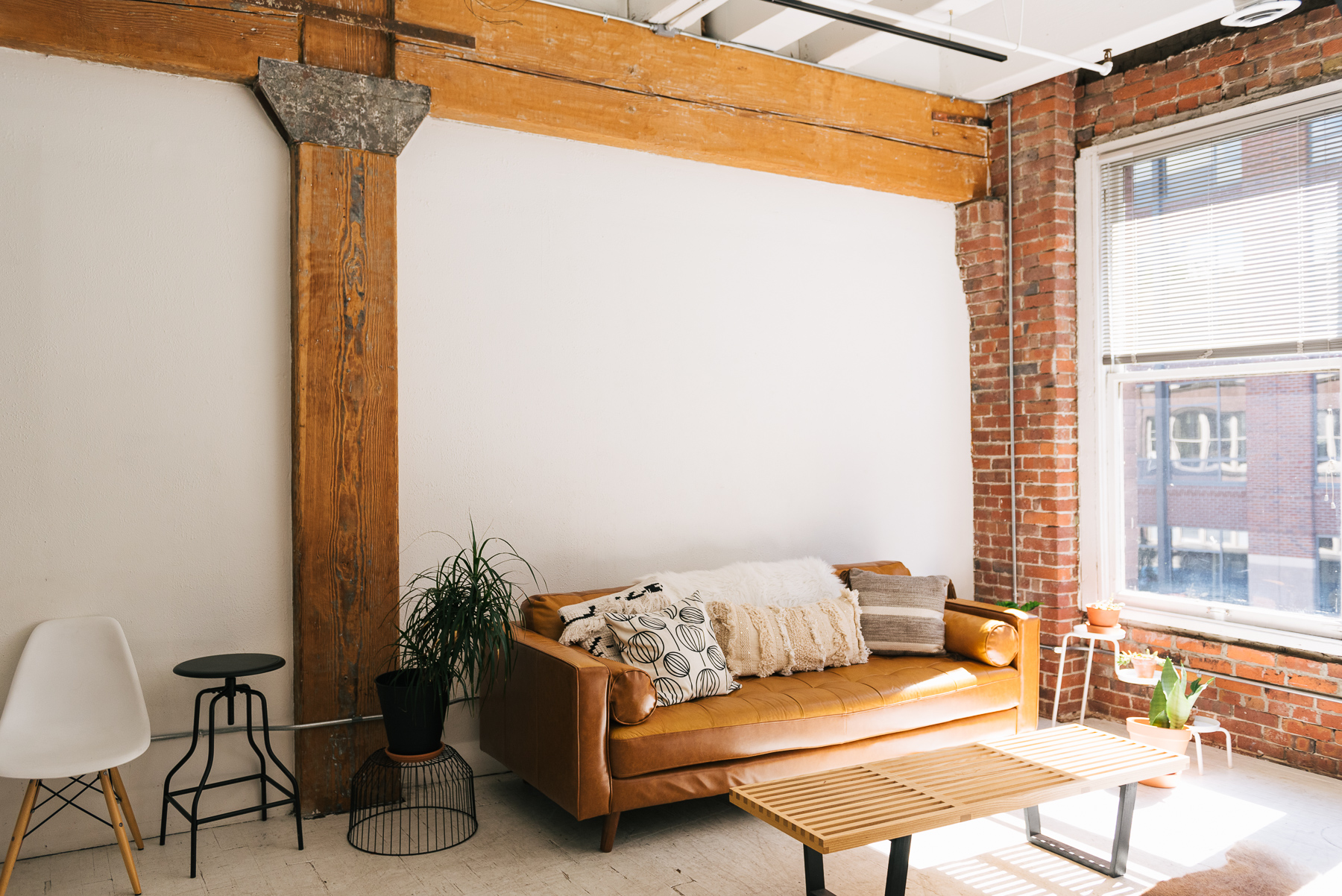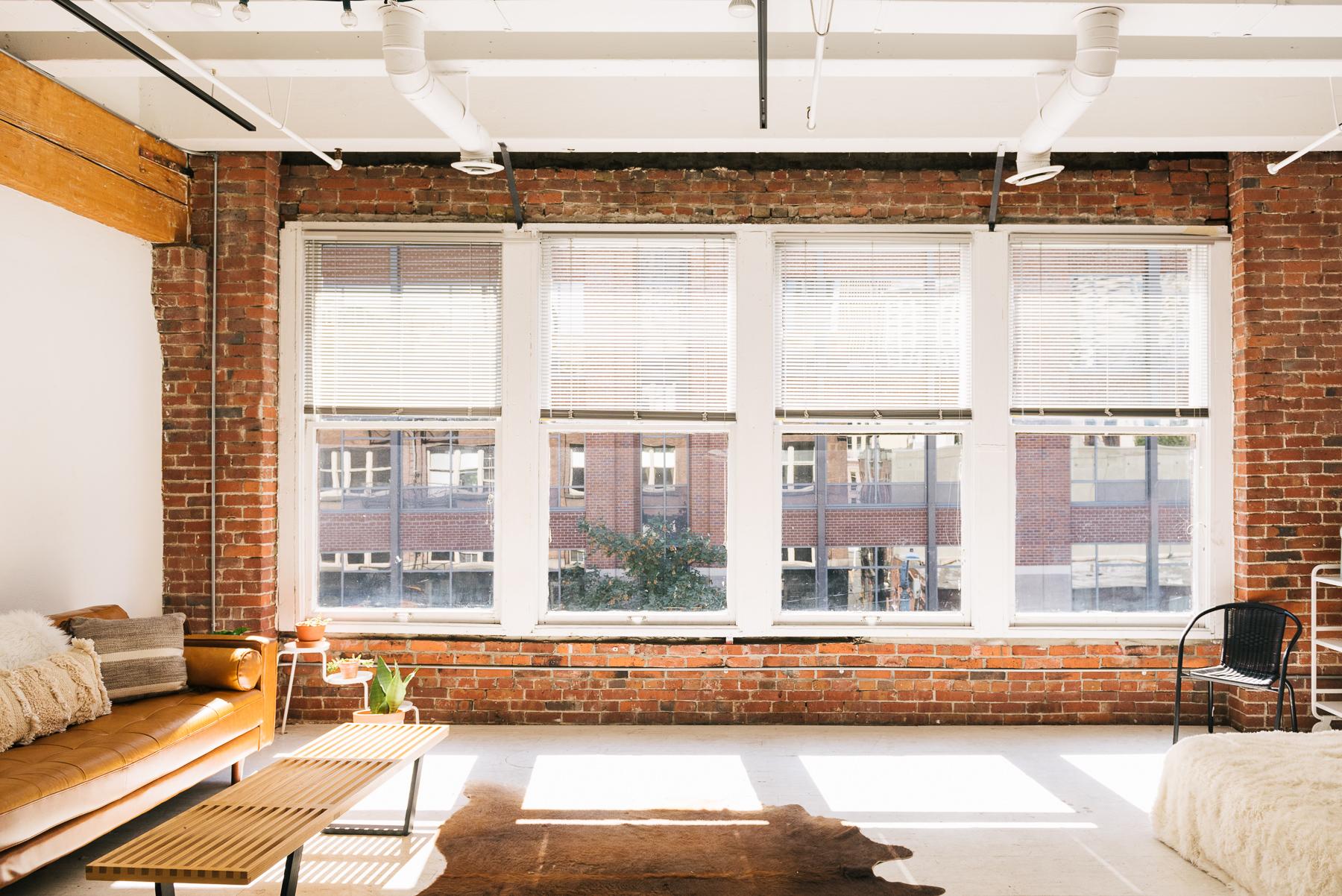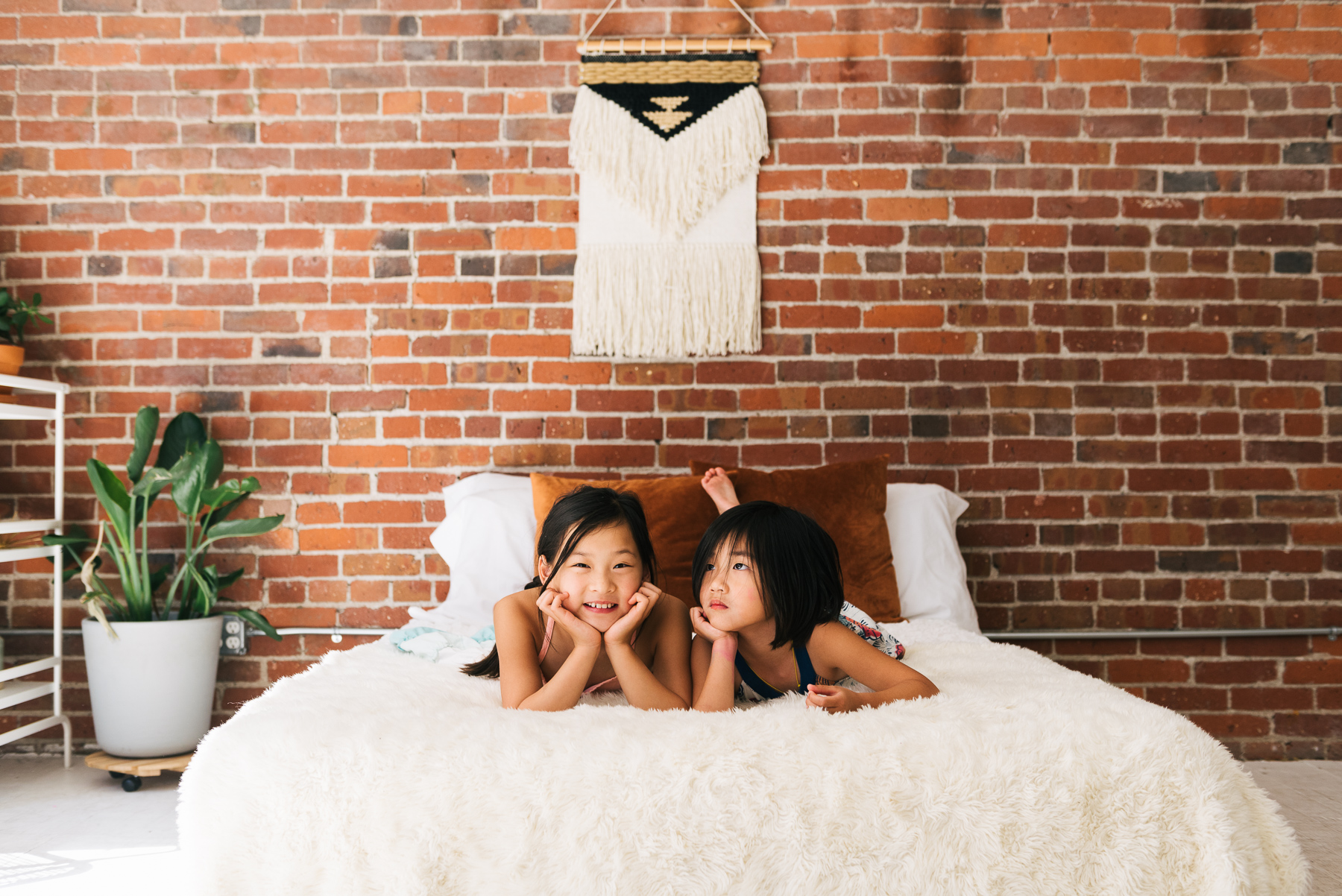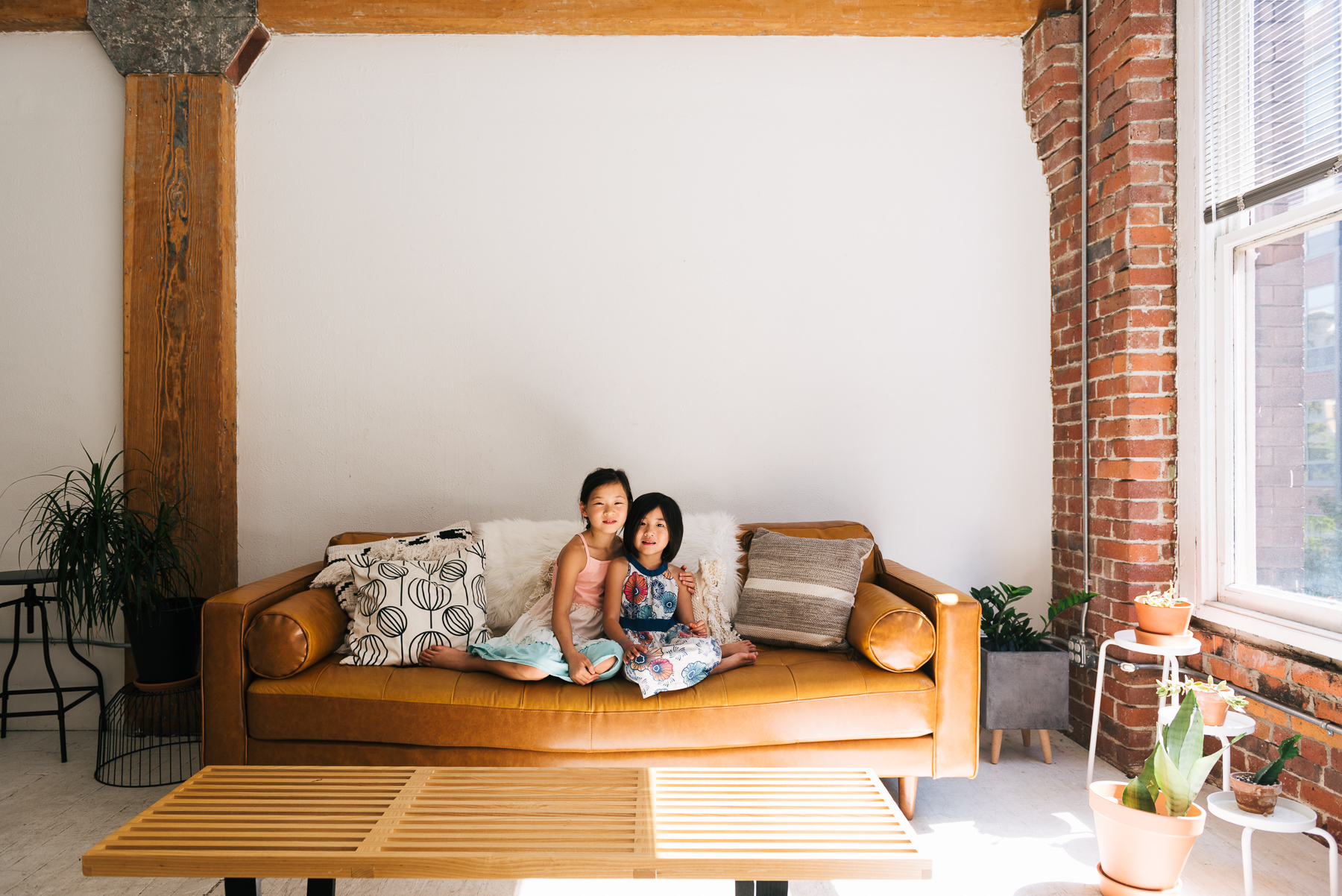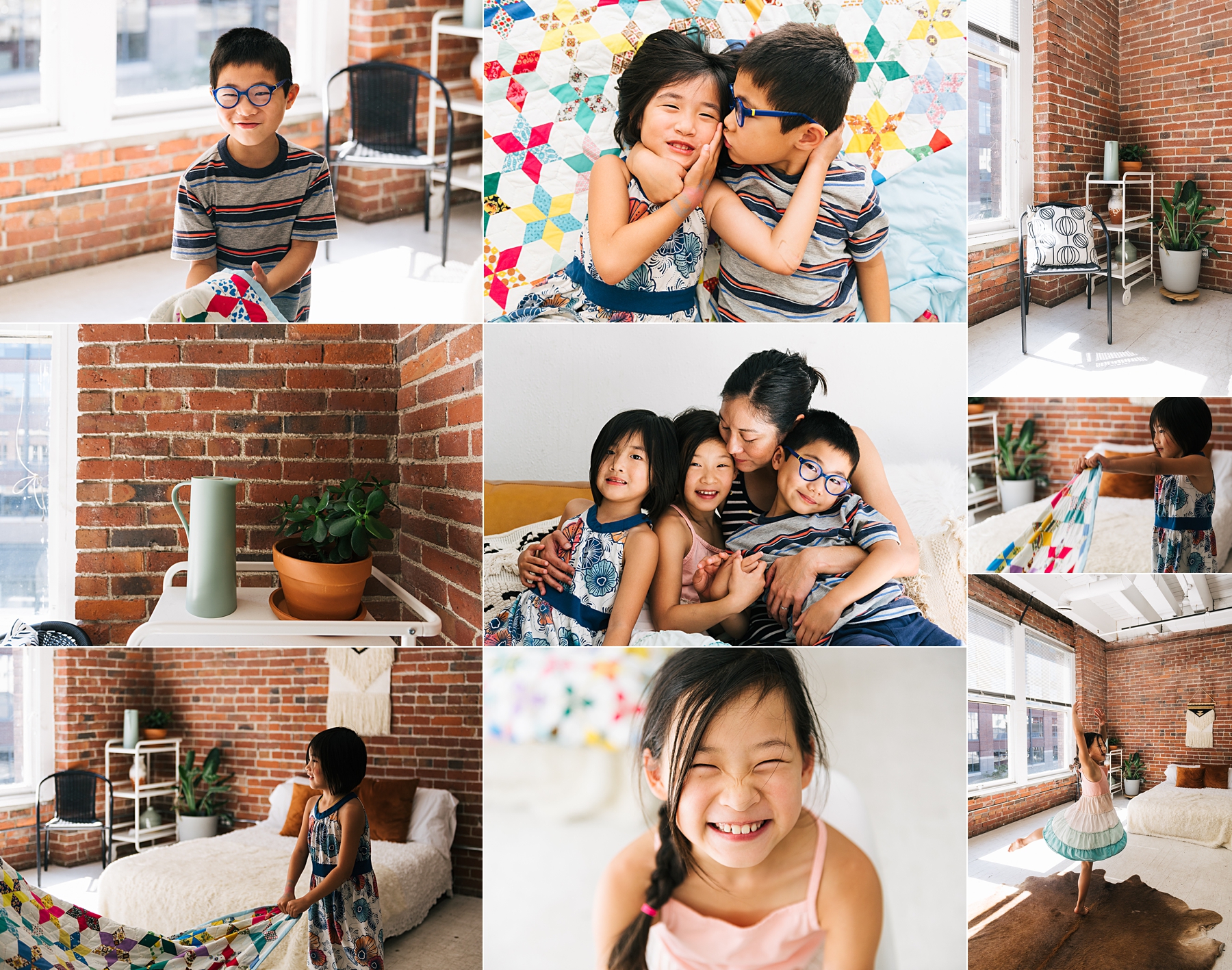 Have no fear, I am still offering on-location sessions and in-home documentary sessions. Those who know me know that your home is one of my most favorite places to shoot. I'm just pleased to offer another option, especially one where we don't need to worry about the weather! The rain will be here before you know it. Contact me now to book your next session or chat about ideas you have for what we could create in the studio together! If you're not already signed up to receive my email newsletter, please do so by scrolling to the bottom of the page and filling in your info if you'd like to be kept up to date on all the fun ideas I have planned for the studio!
---