Hello, 2019! I hope you all had a wonderful holiday season. We stayed close to home in Seattle and enjoyed time with family and friends at home. As we welcome a new year, I'm sharing my experience with how I recently drastically reduced my social media usage. I've been thinking about how much time I spend on social media a lot lately. Like many of you reading this may be able to relate to, I've had a sense for a long time that I had an unhealthy relationship with Facebook. I was accustomed to checking it on my phone multiple times per day, and often would sit down at my desktop at home to do some work, only to be lost in my newsfeed for minutes that turned into hours. Frankly, I'm embarrassed to think about how much time I spent on Facebook. And was it bringing more joy to my life? Usually not. In fact, I believe my first-ever panic attack was a result of a video (that Vice documentary following one of the guys that participated in that white supremacist rally in Charlottesville) that I watched on Facebook about a year ago. But Facebook is not a habit designed to quit easily. The FOMO, little dopamine hits from each 'like', the networking groups, the undeniable fact that it's the place where it's easiest to keep in touch with soooo many of my friends, and where at any given moment of the day, I can find at least 20 of my "friends" also online, are all reasons it's been tough for me to reduce my Facebook usage in the past. Oh, and add to that the fact that I am a business owner who maintains a social media presence on Facebook. Granted, I've never tried THAT hard in the past to develop more healthy boundaries for myself. Occasionally I would take a "fast" from Facebook or delete the app off my phone, but that never really led to long-term change. That is, until now. I believe I've finally developed a new relationship with Facebook that I'm much happier with. I'm sharing this story in case you'd like to attempt this for yourself.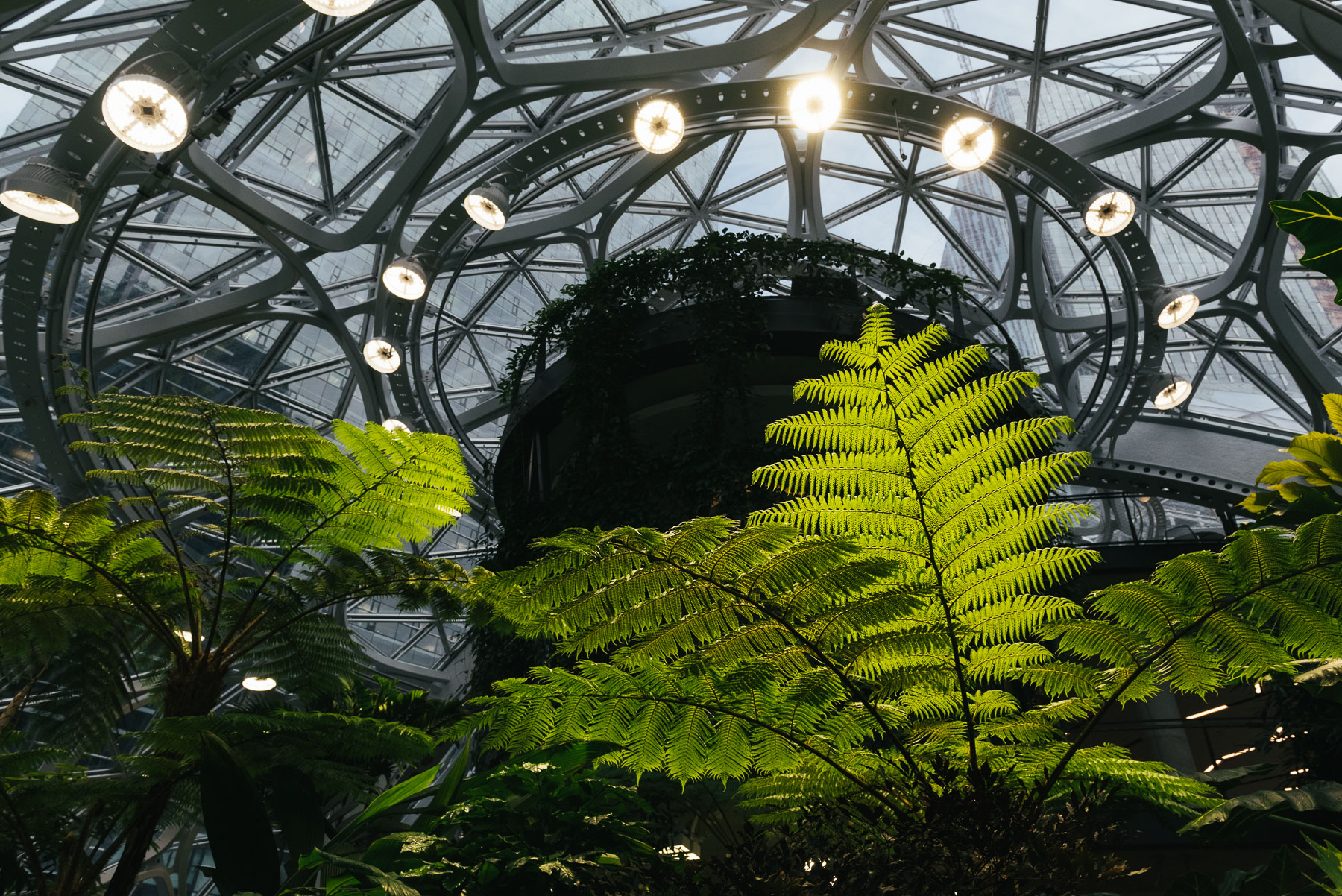 This blog post specifically refers to my Facebook usage. I'm still using Instagram! And because any blog post is BORING without photos, I'm sharing some photos from inside the Amazon Spheres in Seattle. A big thanks to my friend Wenmei, who works at Digital Photography Review, a subsidiary of Amazon, who got us insider access!
This story begins at the end of September 2018. My Facebook account was one of the nearly 50 million affected in the security breach which led to Facebook logging me off. I changed my password and attempted to log back in, but then a notification popped up informing me that I had two-factor authentication turned on. In order to log back in, I needed to enter a code that would be texted to my cell phone. I waited a few minutes for the code to arrive on my phone, but it never did. Over the course of the next two months, this code never arrived! Facebook gives you a few alternatives to bypass two-factor authentication. They say you can submit a photo of a government-issued ID with your sensitive information blocked out, or you can submit a photo of yourself holding a piece of paper with a hand-written numeric code. I tried both of these methods at least three times each over the course of October and November. Facebook doesn't tell you when you can expect a response from them, or what the next step is in trying to recover your account, or even what kind of timeframe you'd likely hear back. And as you can imagine, it's impossible to reach a real person at Facebook. I'd submit a photo of my driver's license and just wait, figuring there were millions of people like me who were also trying to regain access to their account, so Facebook might be kind of busy.
In the meantime, I felt slightly disoriented without access to Facebook. I tried informing my close friends that I was Facebook-less via text, email, or Instagram messenger. Overall, I did not miss the absence of the news feed in my life. I did, however, miss a small handful of photographer friends who live on the east coast who I primarily communicate with via a private Facebook group. And a few other select Facebook groups.
I spent October and November focused on client work, delivering my galleries faster than usual, and rediscovering new ways to spend time. I read more books! I read the newspaper. I found new artists and creative inspiration on Behance. I traveled to LA for the Adobe MAX creativity conference. I added to my stock portfolio. I connected with friends in real life for coffee dates, drinks, and birthday dinners. I was never able to log back onto Facebook in October and November.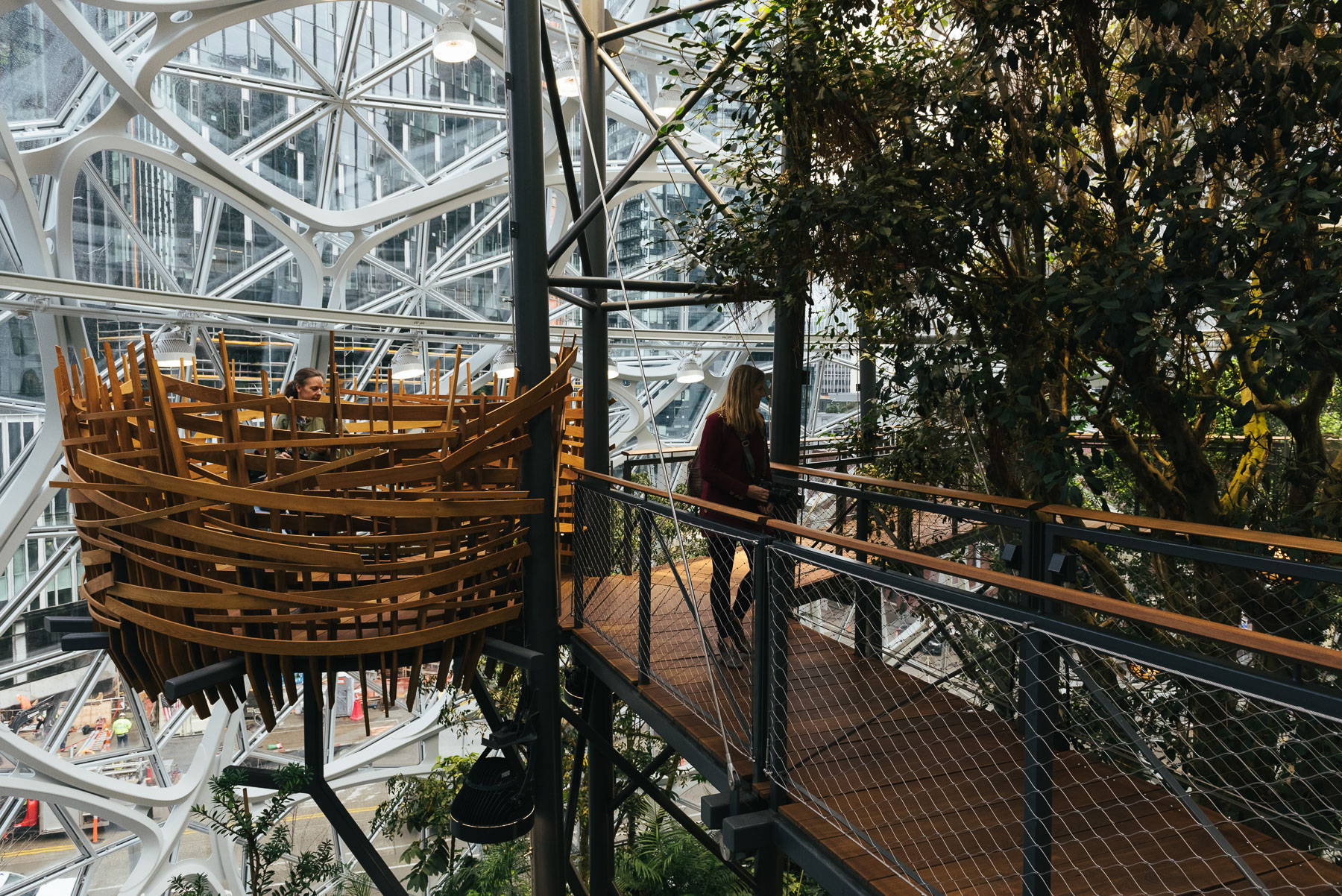 By the time December rolled around, I hatched an idea to rejoin a small handful (about 5) Facebook groups. I created a new Facebook account using a different email address. And for my profile photo, I took a selfie holding a handwritten sign that reads "I'm just here for the groups. If we're in a group together, I'll see you in there. If not, let's meet up for coffee IRL!" I had a few of my friends add me via my new account to the groups, and voila! I now have a very trimmed down Facebook experience. I don't accept friend requests on this new account which minimizes my newsfeed. It's been really been amazing. What's super funny is that several of my friends saw that new profile of me and messaged me to ask me if I'd been hacked. 🙂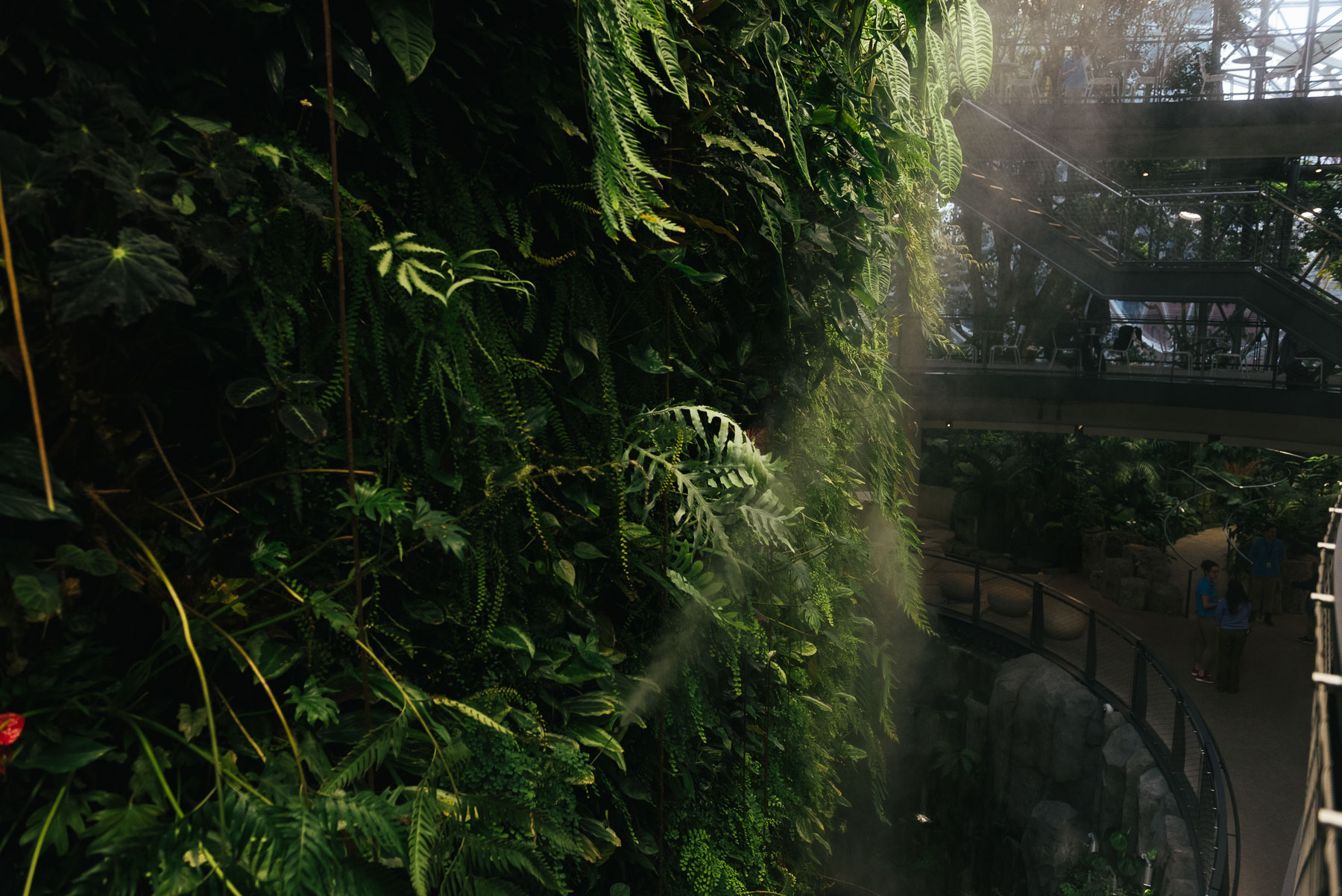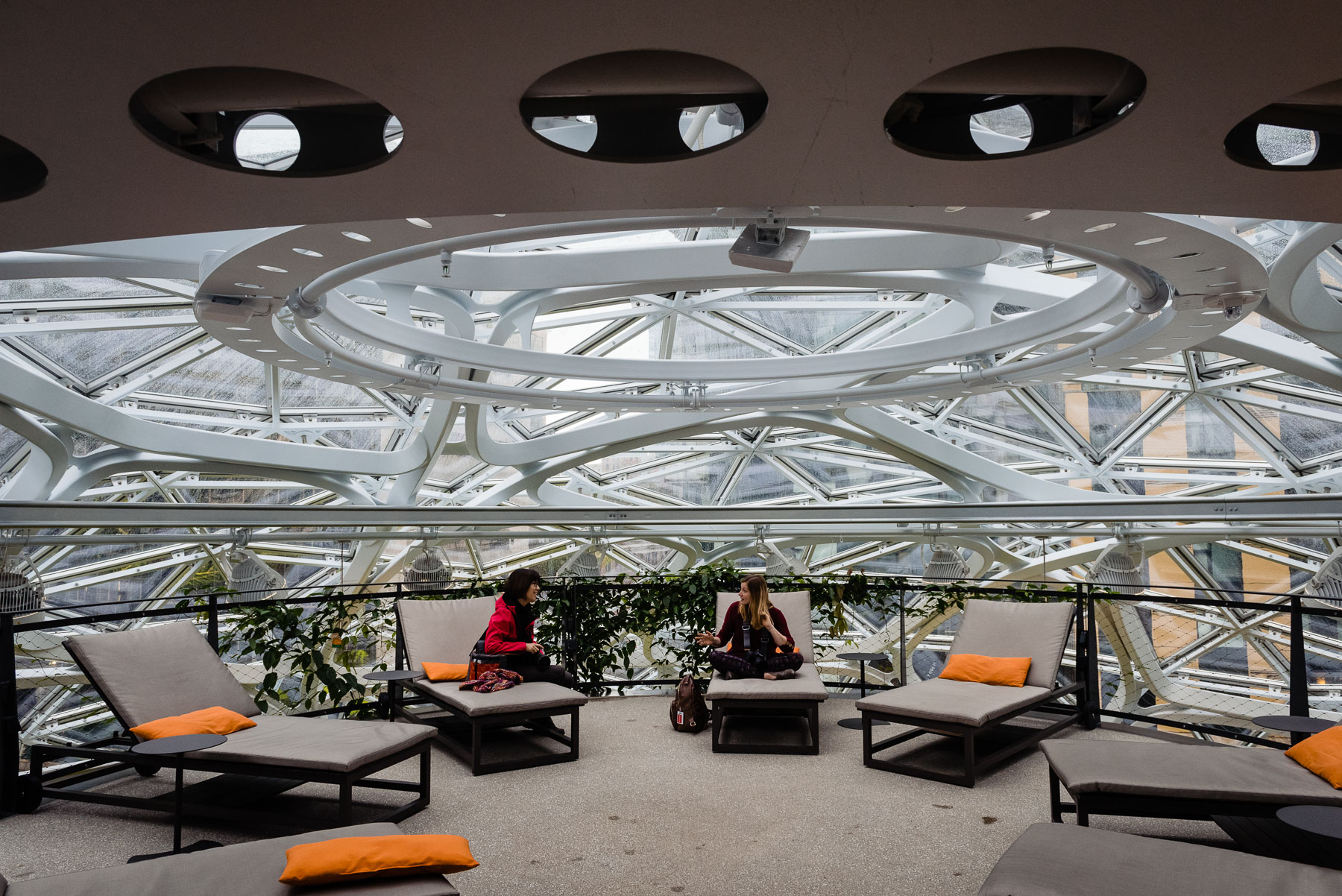 Curiously, when I opened the new for-groups-only Facebook account, it asked me to enter a mobile number, and then verify the mobile number via text. I completed that step, and ironically, doing so turned off two-factor authentication on my original Facebook account (since I added my mobile number & verified it with the new account). Now I was able to access my original account! OMG!!! But it had been two plus months without Facebook, so I had to ask myself if I really wanted to jump back on.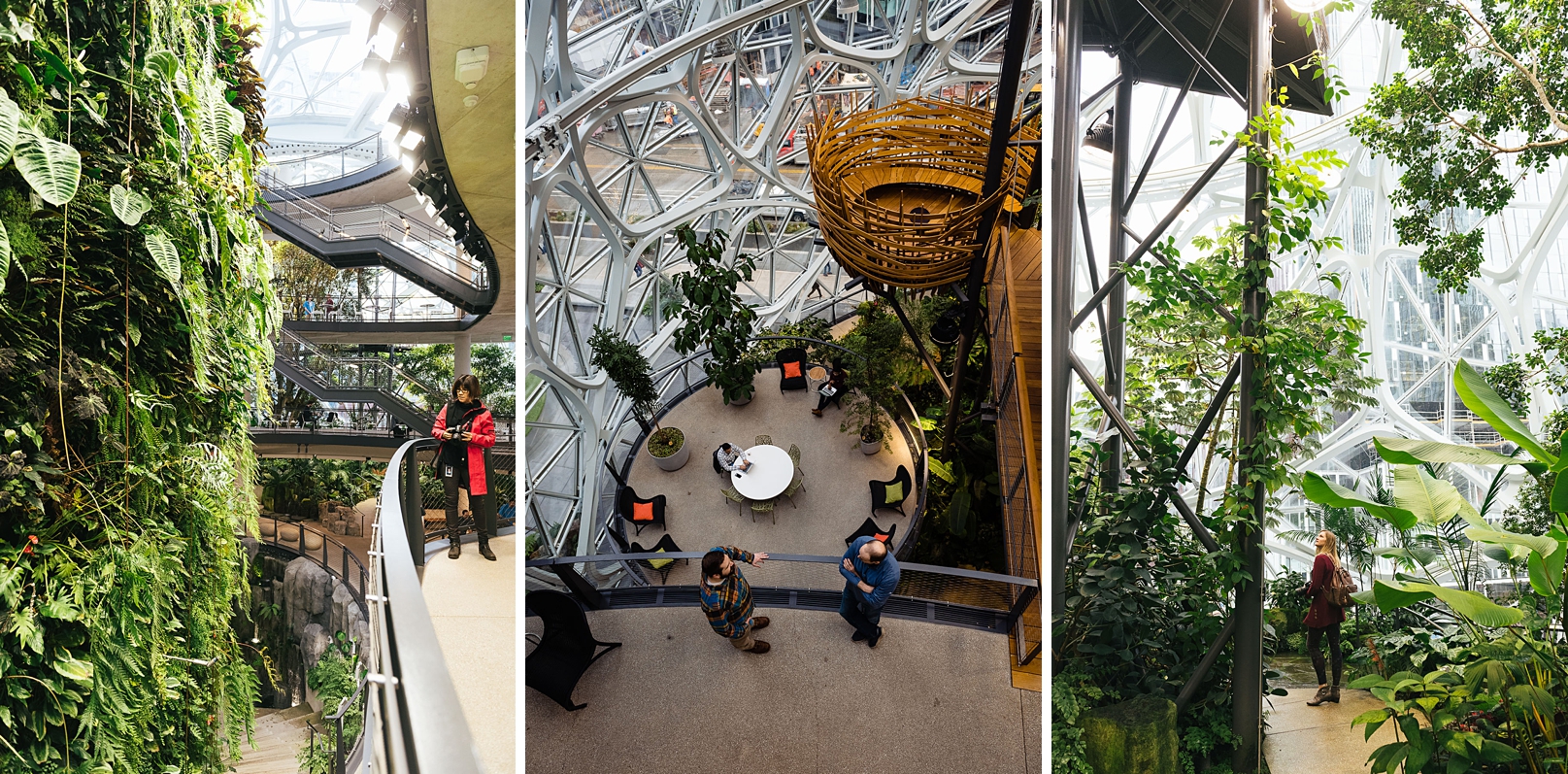 Honestly, I've been so much happier with lessssss Facebook in my life. I've discovered JOMO or the "joy of missing out"! I realized that I don't really need to read every single detail shared online, and people don't really need to hear about all of my everyday crap either. I hope that I won't miss out on the BIG things happening in my friends' lives, but this has given me the push to be more intentional about making connections offline. Sure, I still occasionally feel a bit of FOMO, but overall there is way more joy. I will log into my old account every other day or so, take a peek at my notifications, but mostly the draw to mindlessly spend hours scrolling is no longer there. I know how to connect with the most important people in my life, and for me, that's enough for now.

I'm still on Instagram, which I find mostly fun and not as invasive as Facebook. And I've been loving the app Marco Polo for exchanging video messages with friends. The connecting feels way more genuine and real, which I totally dig. What is your relationship with social media? The start of a new year is an excellent time to contemplate this and make a change if you feel so moved.
---