Tonight is this dude's high school graduation. As a photographer, I'm thrilled with how his set turned out. As a mom, I need to take a second to let that sink in. I can only imagine the emotions that Ethan's mom Cyndy is experiencing, seeing her youngest child cross this major milestone. In working with Cyndy and Ethan, I've had a tiny glimpse into what it will be like to watch the kids grow up, become teenagers, and then prepare to fly from the nest. It's thrilling and awe-inspiring, and fear-inducing, all at the same time. She'll say, "It seems like it was just yesterday that he was starting kindergarten," as I proceed to bawl my mama eyes out, knowing that my oldest is getting ready to START kindergarten in the fall. I can barely imagine what it's like to be at the other end: high school graduation time. I imagine that parents are filled with pride, joy, excitement, anxiety, and a little bit of fear of the unknown. But probably mostly pride and happiness and excitement.
High school senior photography is not my usual genre, let alone senior GUYS! So you can imagine I was feeling a bit out of my element when Cyndy hired me to take her youngest son Ethan's senior photos. I had visions of stiff teenage guy coupled with awkward photographer skilled at the baby and toddler set, but clueless when it comes to teenagers, staring blankly at each other for painfully long intervals. What do they talk about? What do they wear? What do they find interesting or funny? How do you make them laugh??! Well, my anxieties were completely unfounded. Our session around the high school campus and later around the waterfront and lighthouse area turned out to be spontaneous, fun, and dare I say eeeeeasy! Plus, it's an added bonus when mom is completely hilarious, easy going, and knows how to laugh and make everyone else laugh.
Here are a few of my favorites from our session: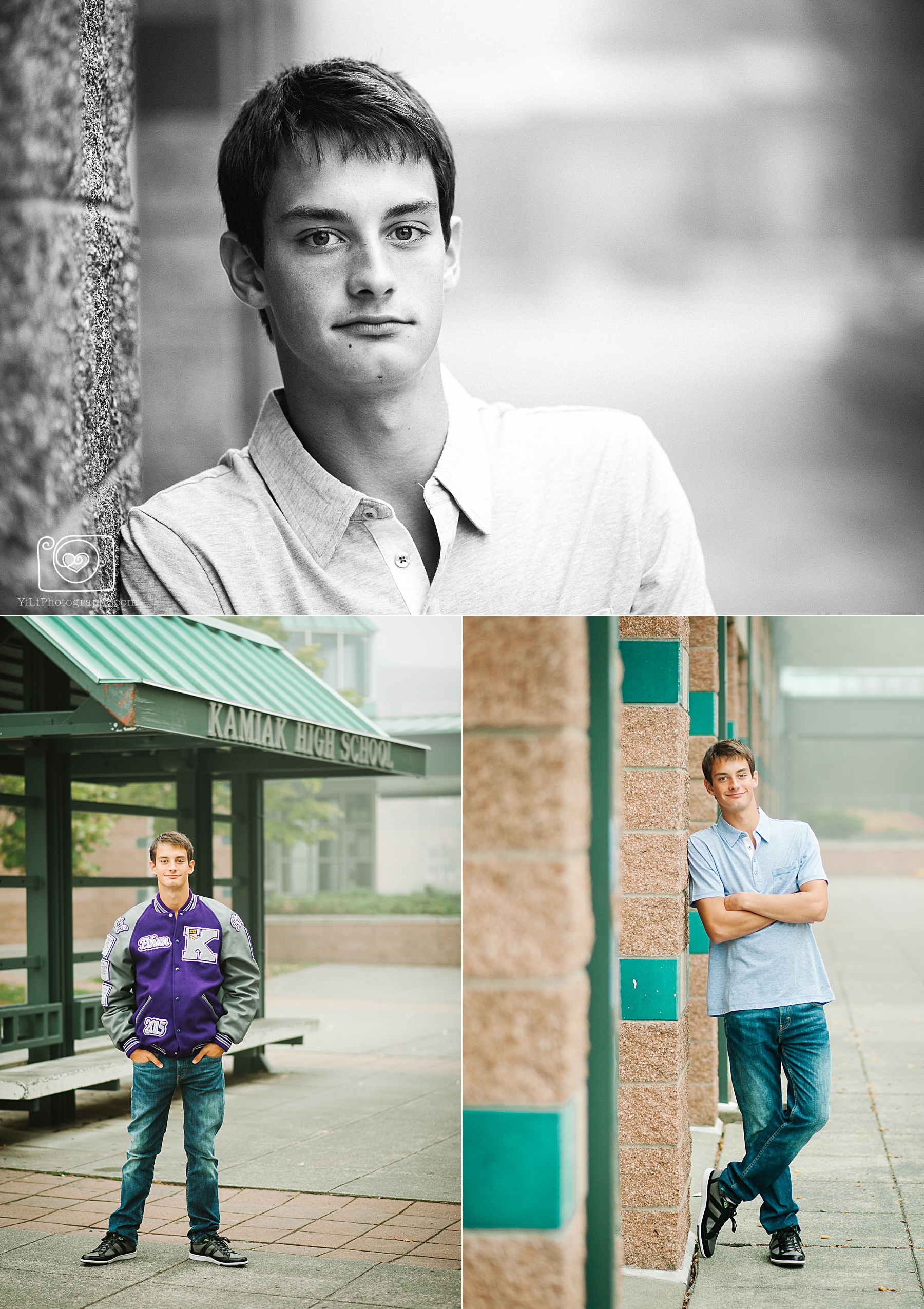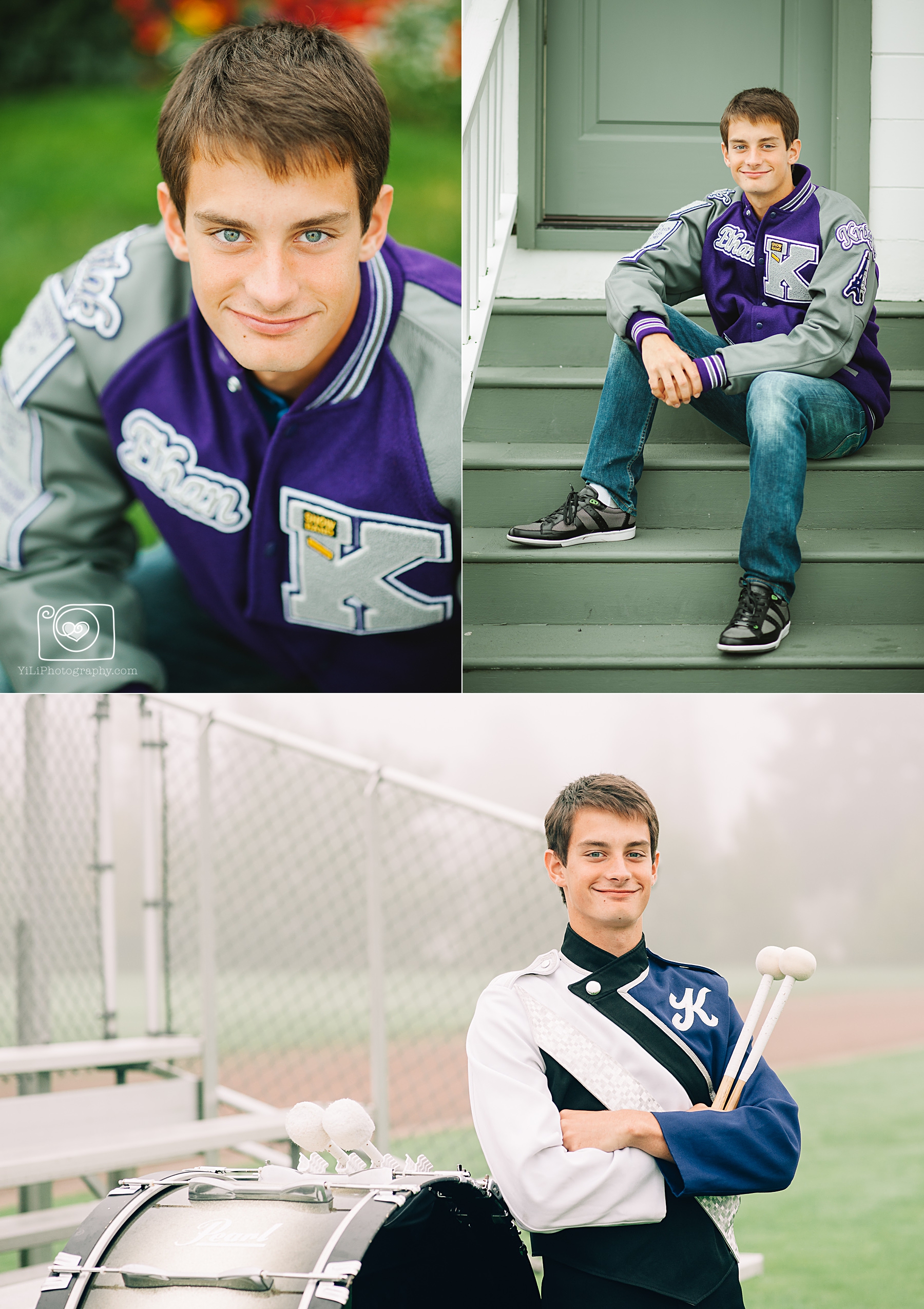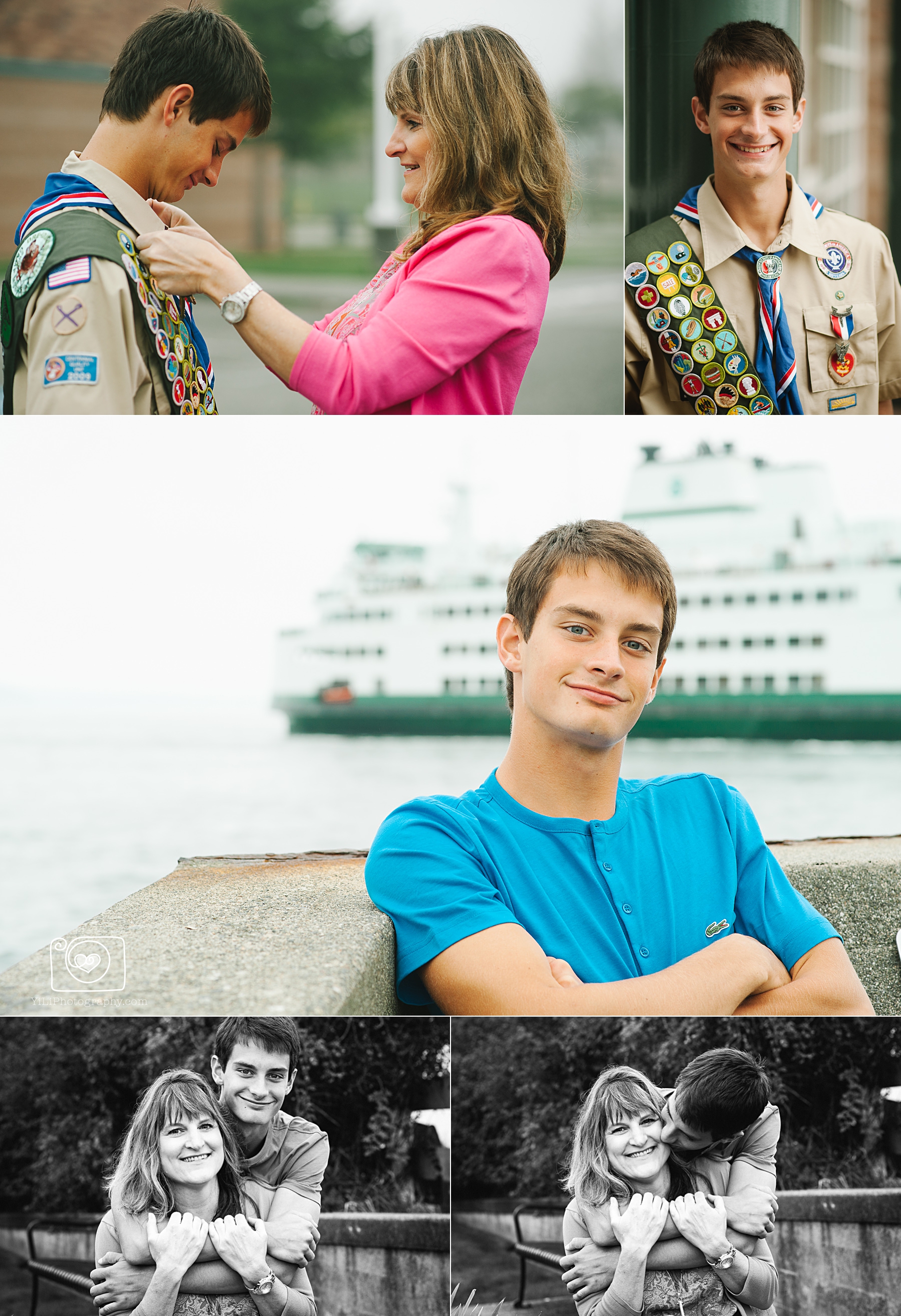 Back in January I was invited to attend Ethan's Eagle Scout Court of Honor, and was honored to take some photographs at that event. What a special night it was to honor all of the hard work that Ethan put into accomplishing the goal of making Eagle Scout. It was really neat to see how proud his parents are of him.
Congratulations, Ethan! I feel like I am sharing a small part in the pride and excitement that I know your mom is feeling for you today. Go out there and make this wonderful life your own! You have many people cheering you on.
Carrie Yuan is a family photographer in Seattle, Washington, specializing in documentary family photography sessions that honestly tell the story of your family's here and now. Carrie's passion is to document the full-of-love journey that is parenthood and childhood (with a sprinkling of humor), in all its chaos & beauty. Carrie lives in Seattle with her family: a husband who loves reading and cuddle time with the kids, a five year old who has successfully taught her younger siblings how to SHARE(!!!), two year old boy/girl twins who are silly and sweet and fun and sometimes whiny yet mostly adorable, and a lab-ridgeback canine who was caught with Carrie's sweater in her mouth today!
Carrie is currently booking family documentary photo sessions (that do NOT require the purchase of new outfits, or cleaning your house), in-home newborn sessions in the Greater Seattle area, hospital newborn sessions in Seattle hospitals, and perhaps the very occasional high school senior session reserved only for super awesome teenagers & their families. 😉
---