When we found out we were pregnant with twins, we were living in a sweet 2-bedroom house in Ballard. We decided to sell that house and move into a much roomier house that checked off a huge item on our wish list: a separate accessory dwelling unit (mother-in-law) above the garage, which my mother could move into. It allowed her to have her own living space yet have her nearby to help out with the twin babies that were on the way.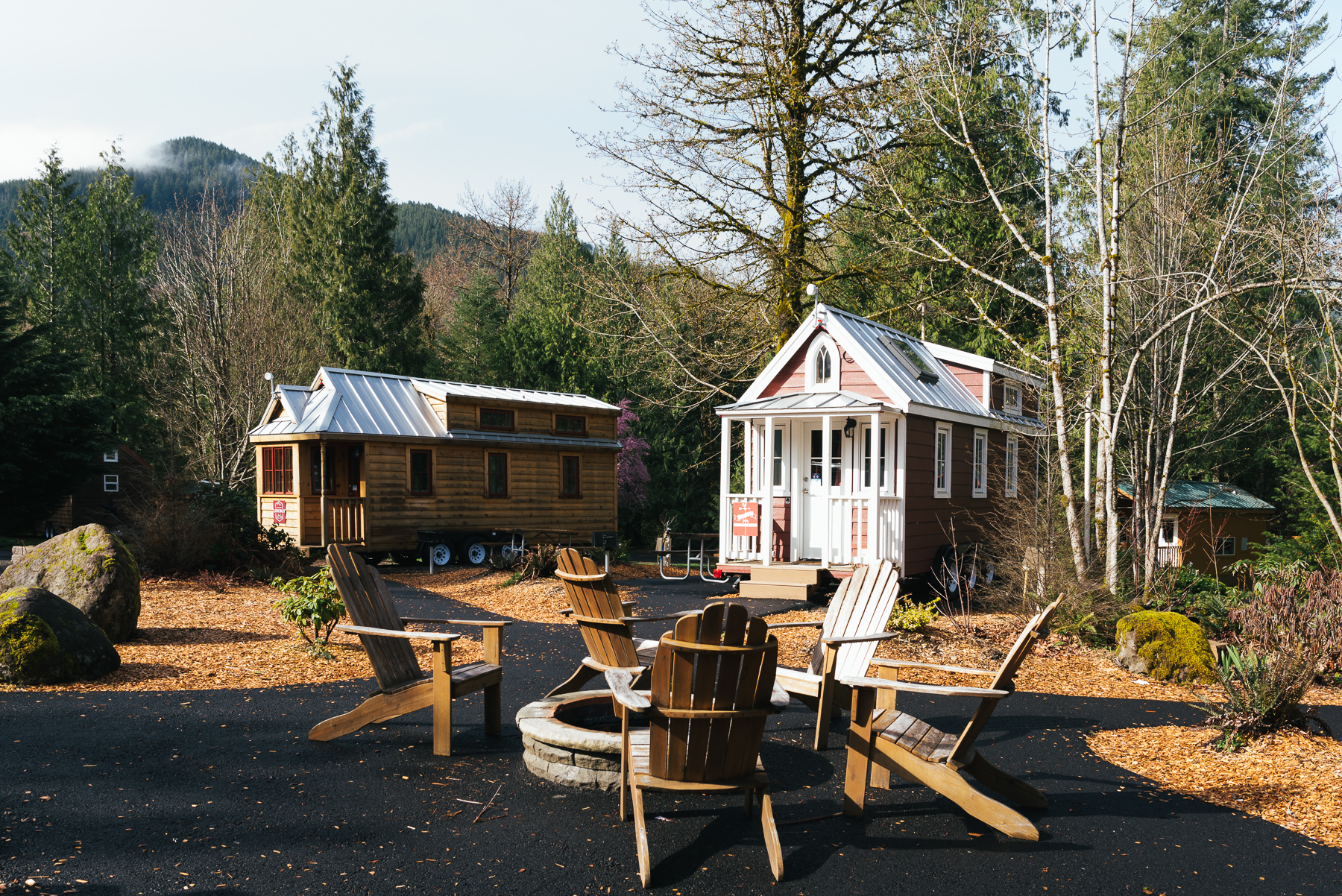 Don't get me wrong; I love our current house and it's been great for our kids, but I do long for a smaller, cozier home with less space to clean and less space to accumulate "stuff". I'm totally obsessed with the tiny house movement, so for spring break, my husband suggested that we actually try it out. He's definitely not on board with this crazy, hair-brained idea of mine, but he thought that if we experienced it for a few days, I'd get over this crazy obsession and stop talking about moving into a tiny house! Enter the Mount Hood Tiny House village in Oregon! EEK! Aren't they so cute?! We stayed in Lincoln, that log cabin-looking one on the left in the top photo, but the others are all equally adorable.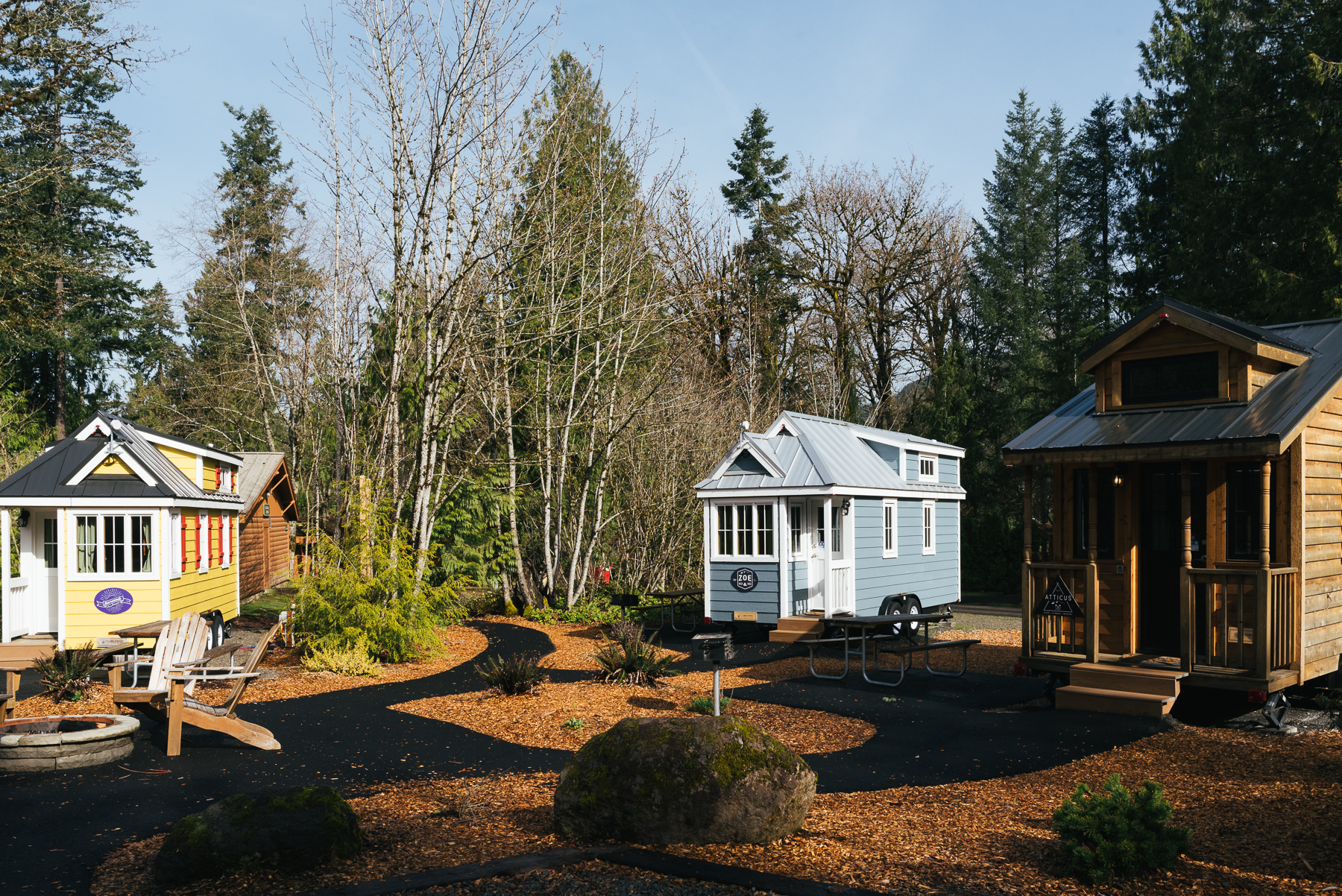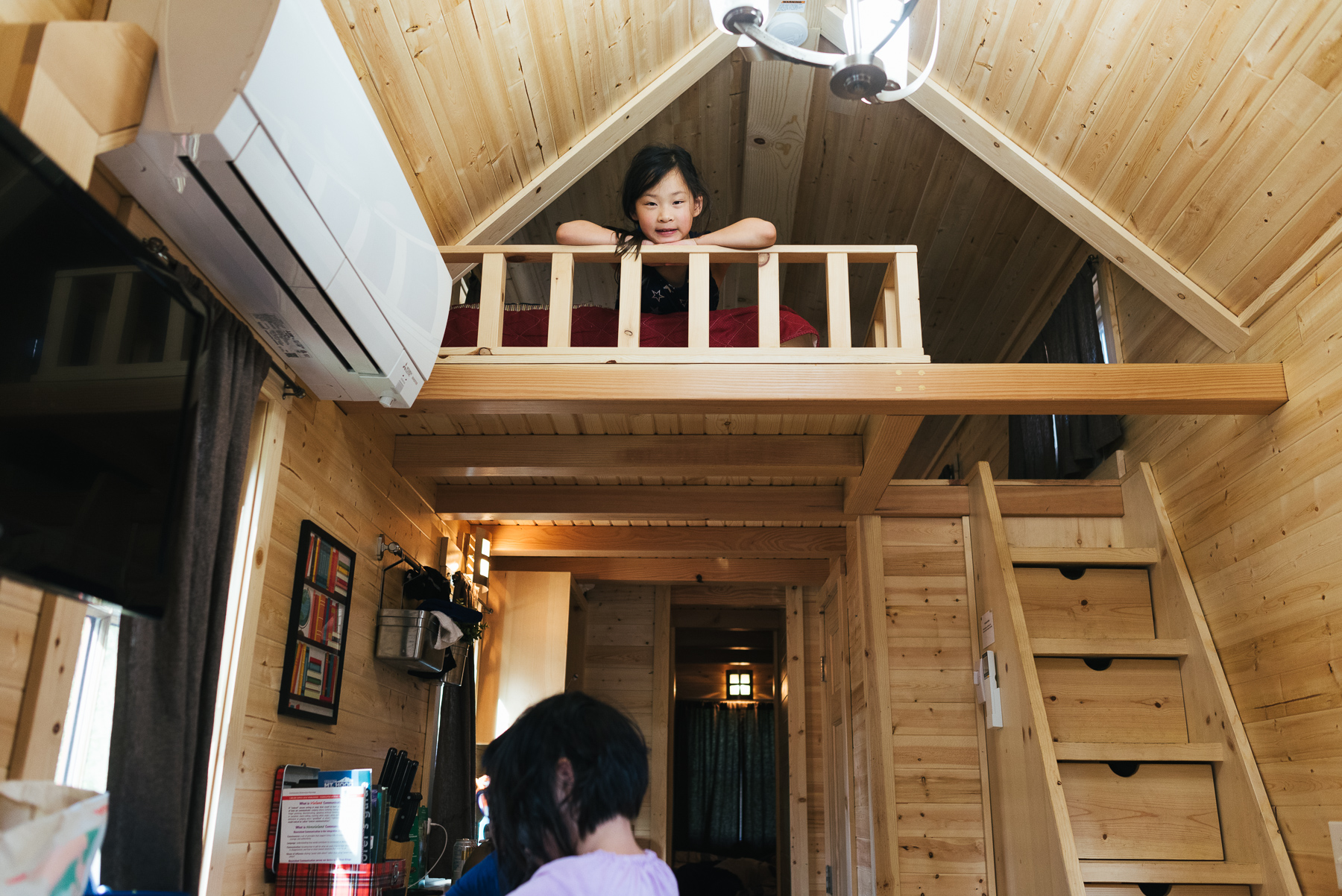 Eric and I slept in the bedroom on the ground floor at the back end of the tiny house. Bathroom was to the right of the kitchen area, under the stairs.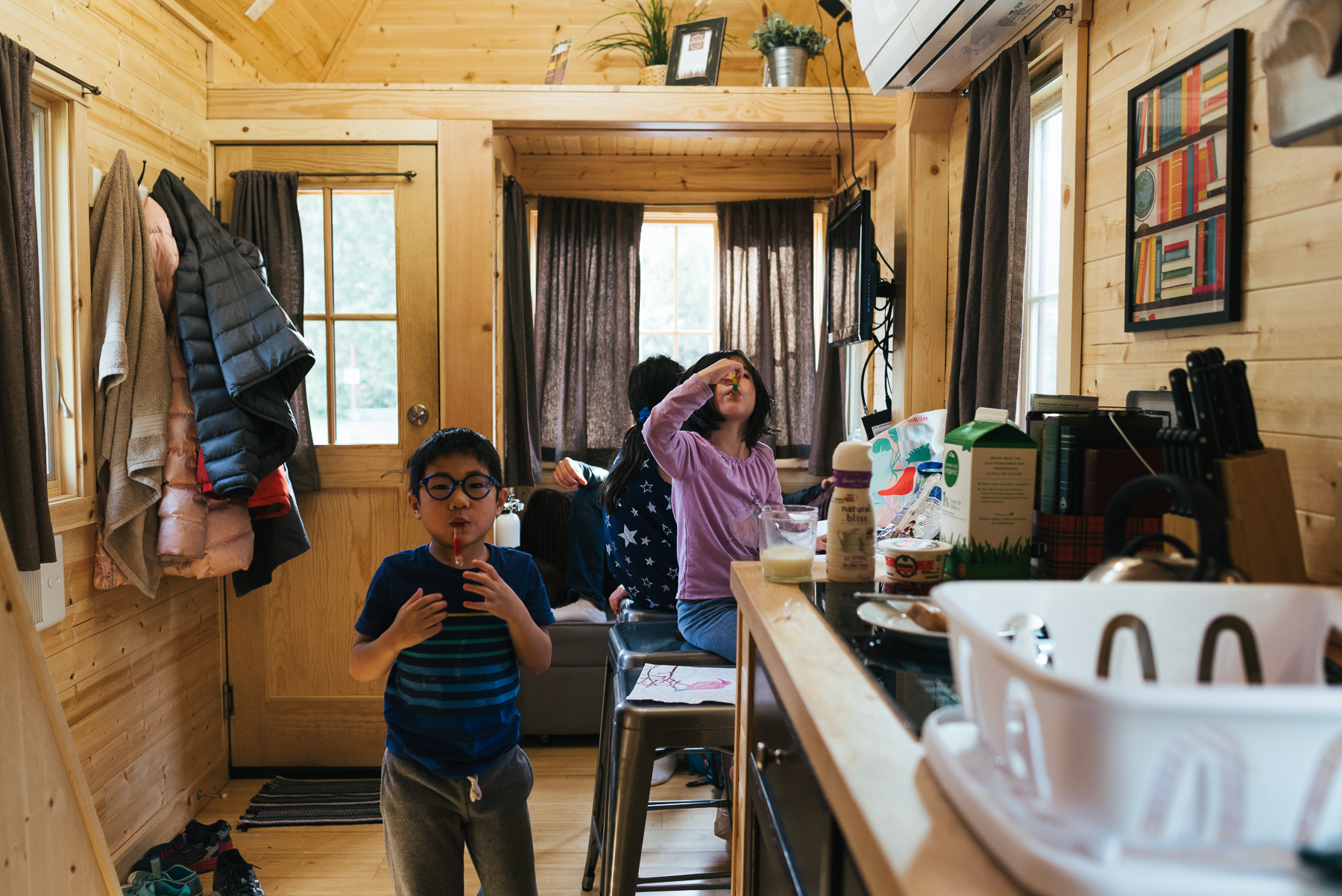 There's only room for a small couch for 2 people! Finding enough sitting space for the 5 of us was the biggest challenge.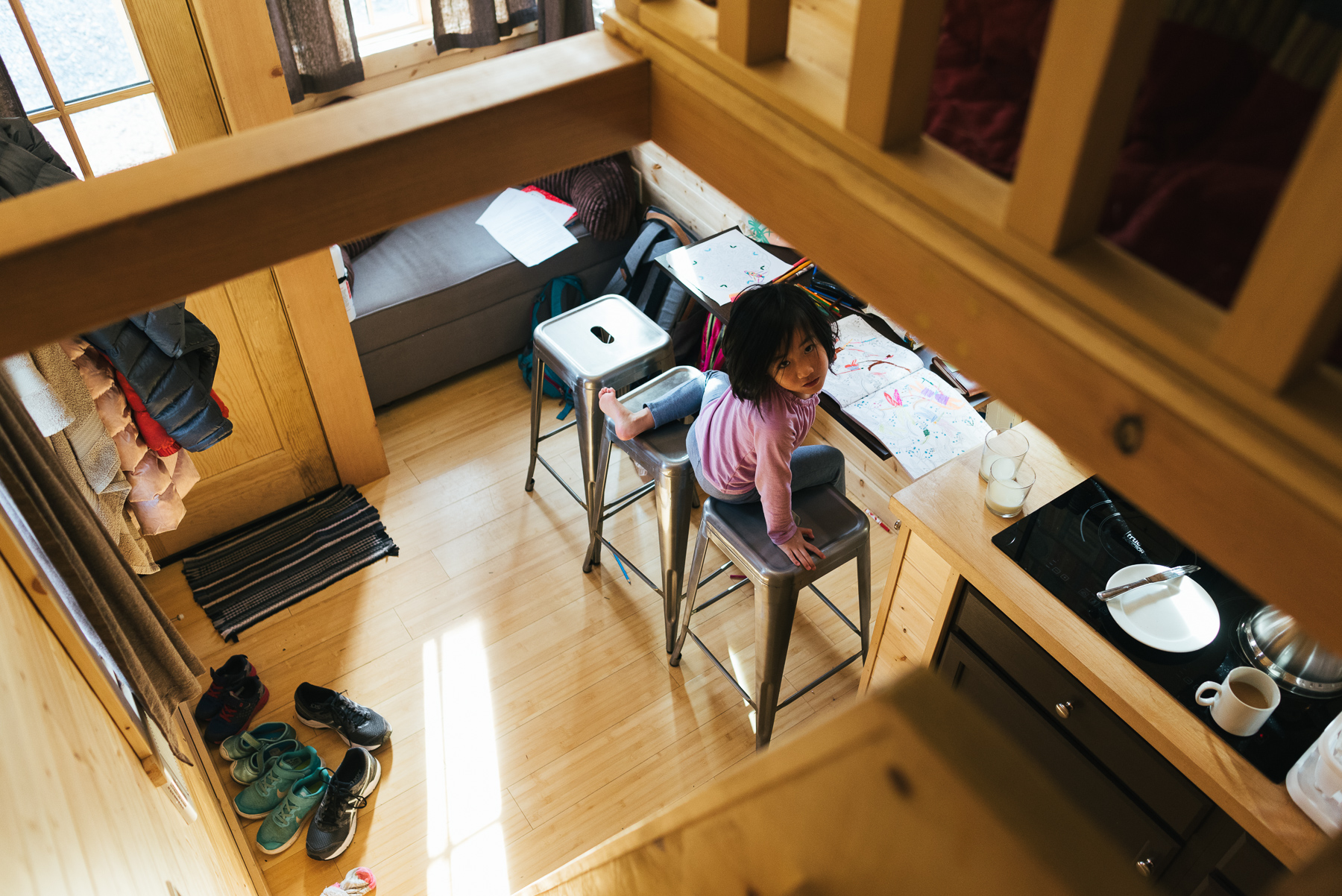 The loft area had a full bed, which the twins shared, as well as a twin bed for the big girl!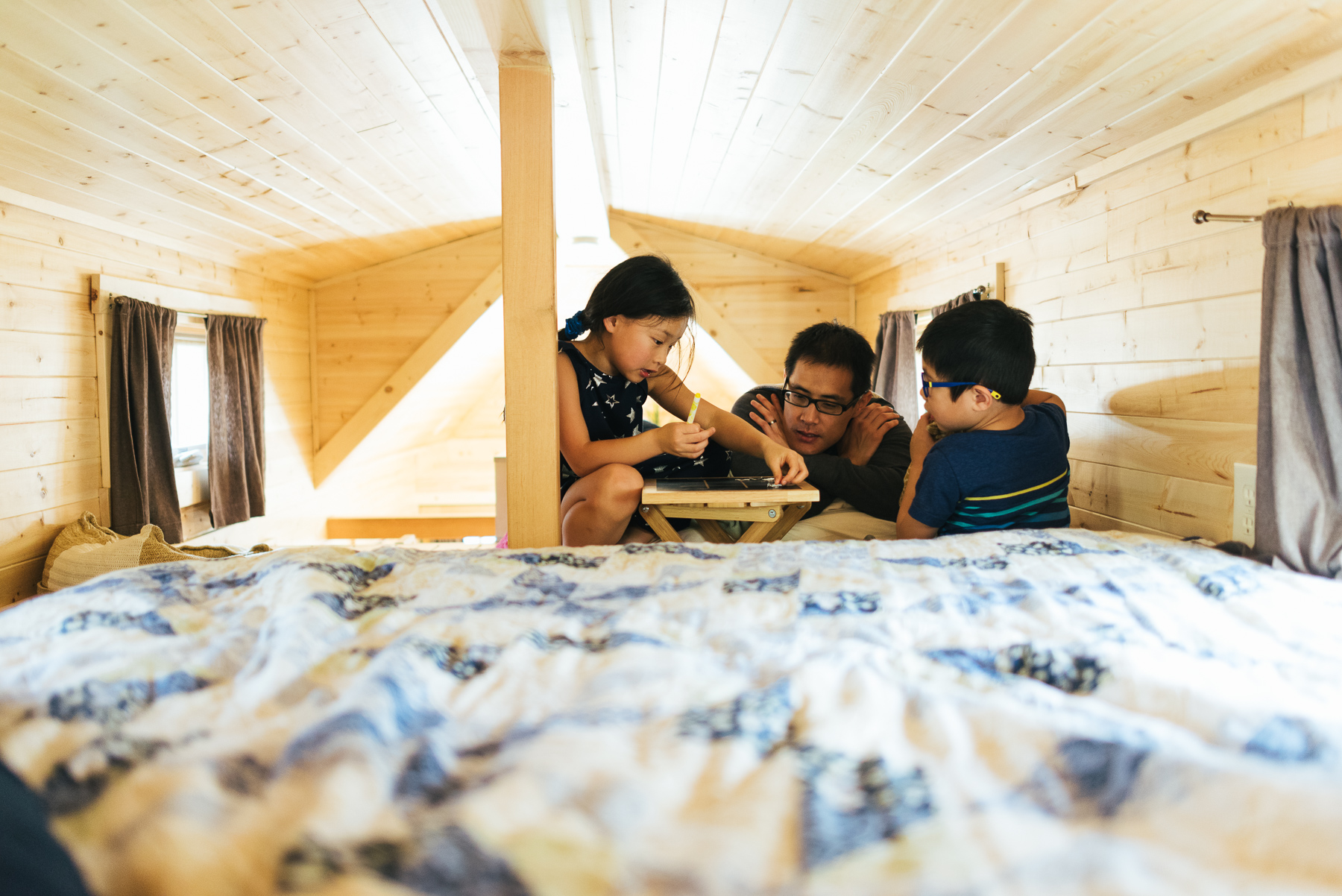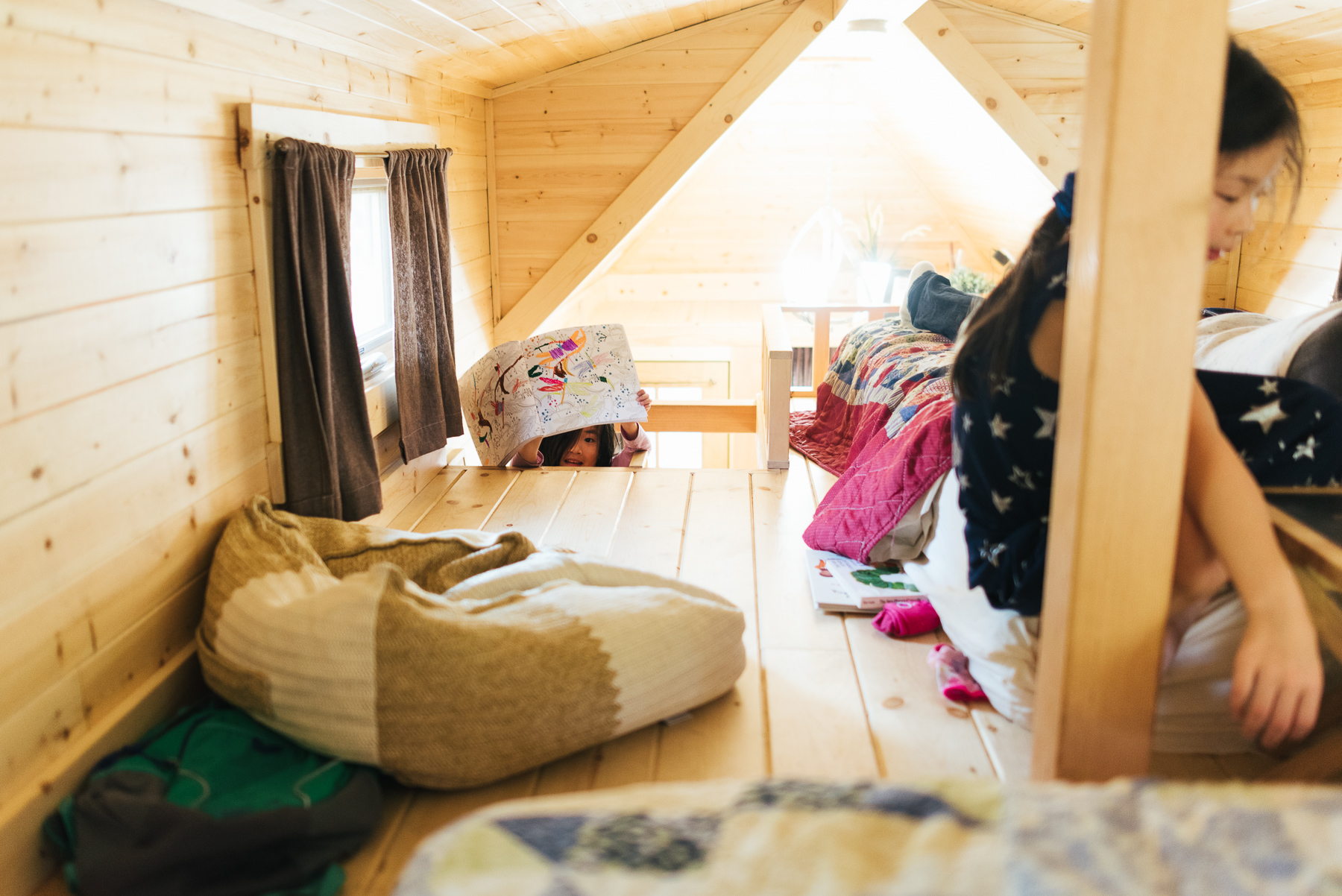 Here's me creeping through the window of one of the other tiny houses (it was unoccupied at the time)!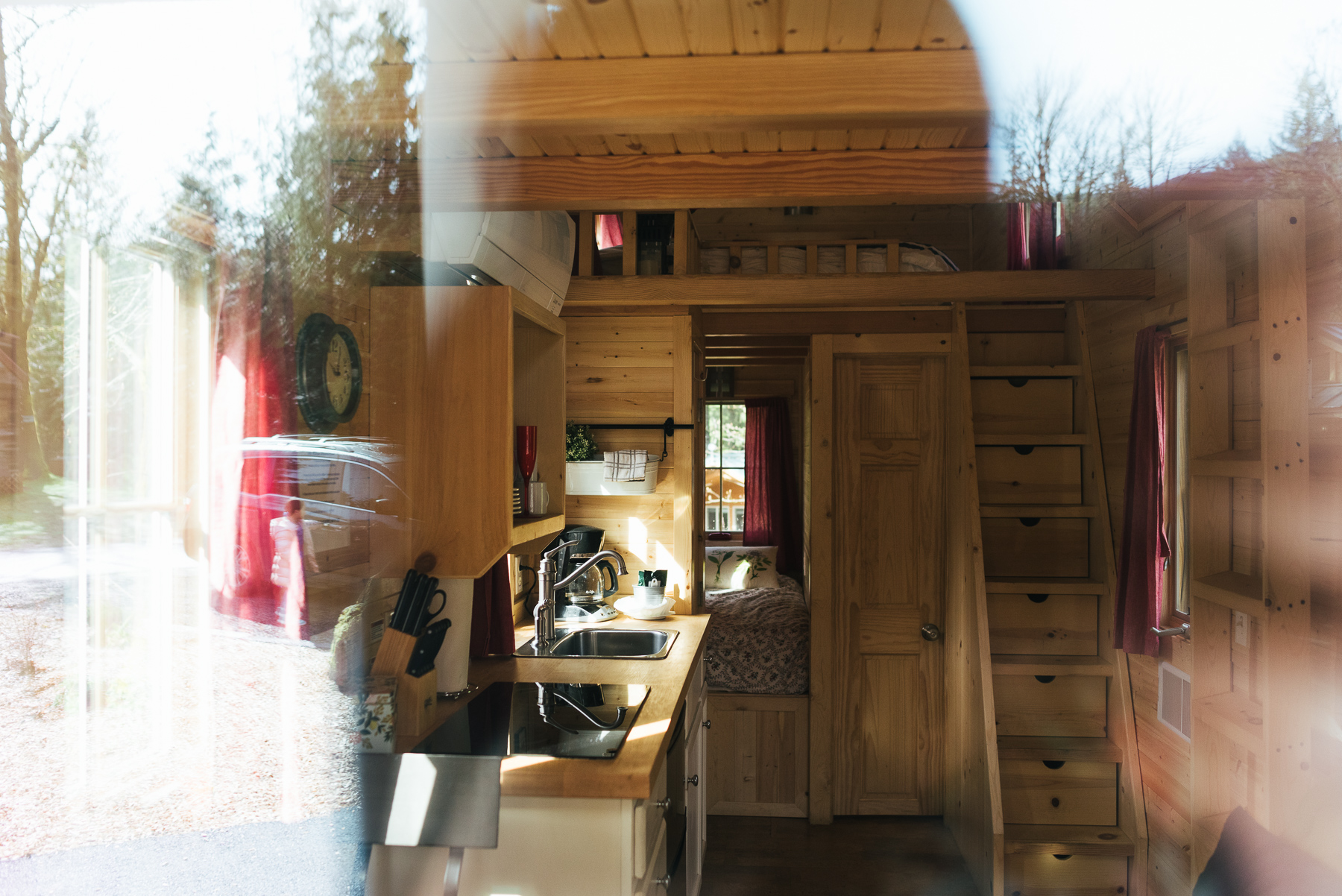 I know you're wondering about the bathroom! There were both a shower and a toilet, which were both hooked up to a sewer line. Some tiny homes only have a composting toilet, but these seemed to be more permanently plumbed. There was a sign warning us that the tiny home was equipped with a tiny hot water heater, so expect to have a short shower or need to wait between showers for the water to heat up. We solved this problem by having the kids shower after swimming at the pool! Did I mention?! The tiny house village was part of a larger RV park with an INDOOR HEATED POOL!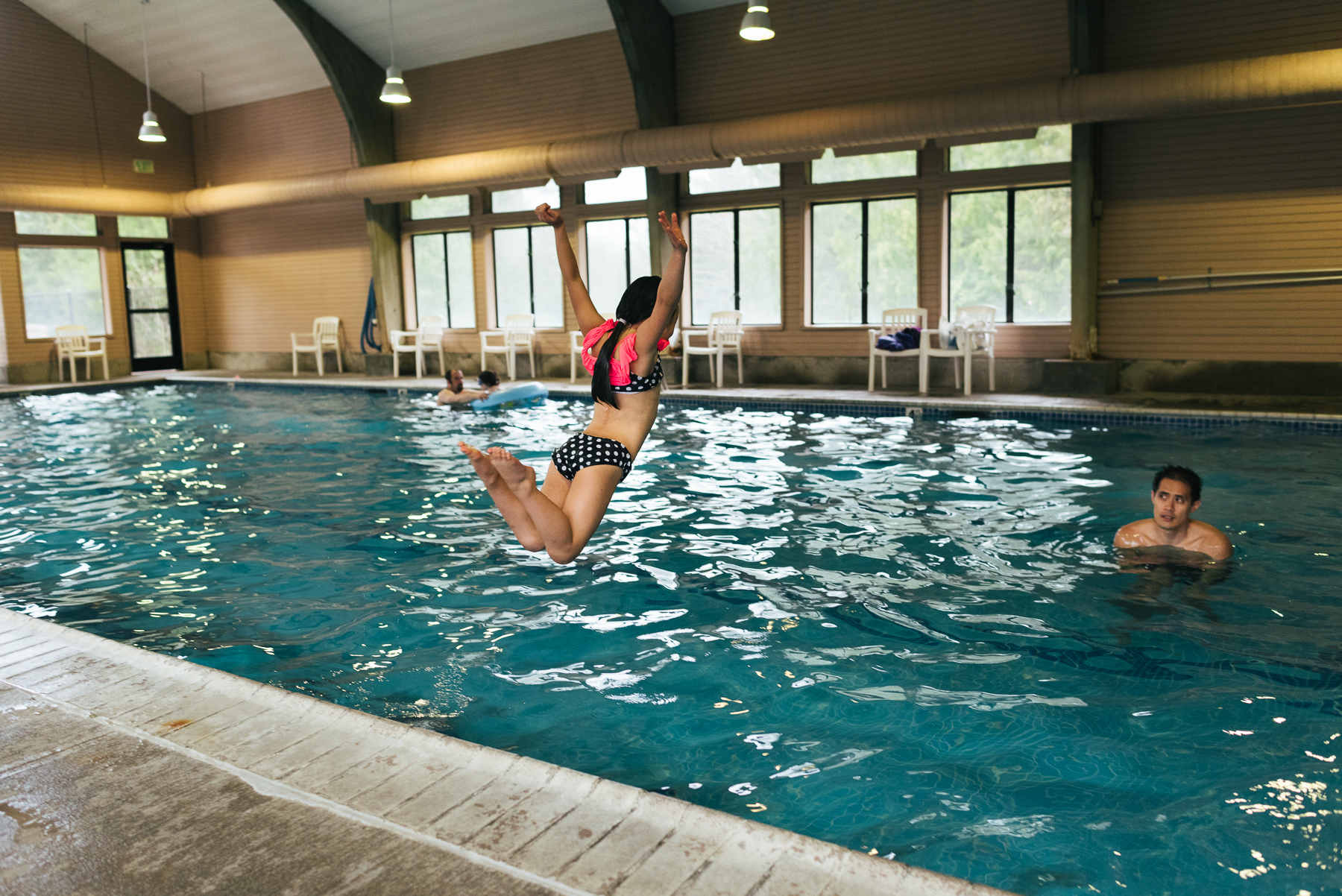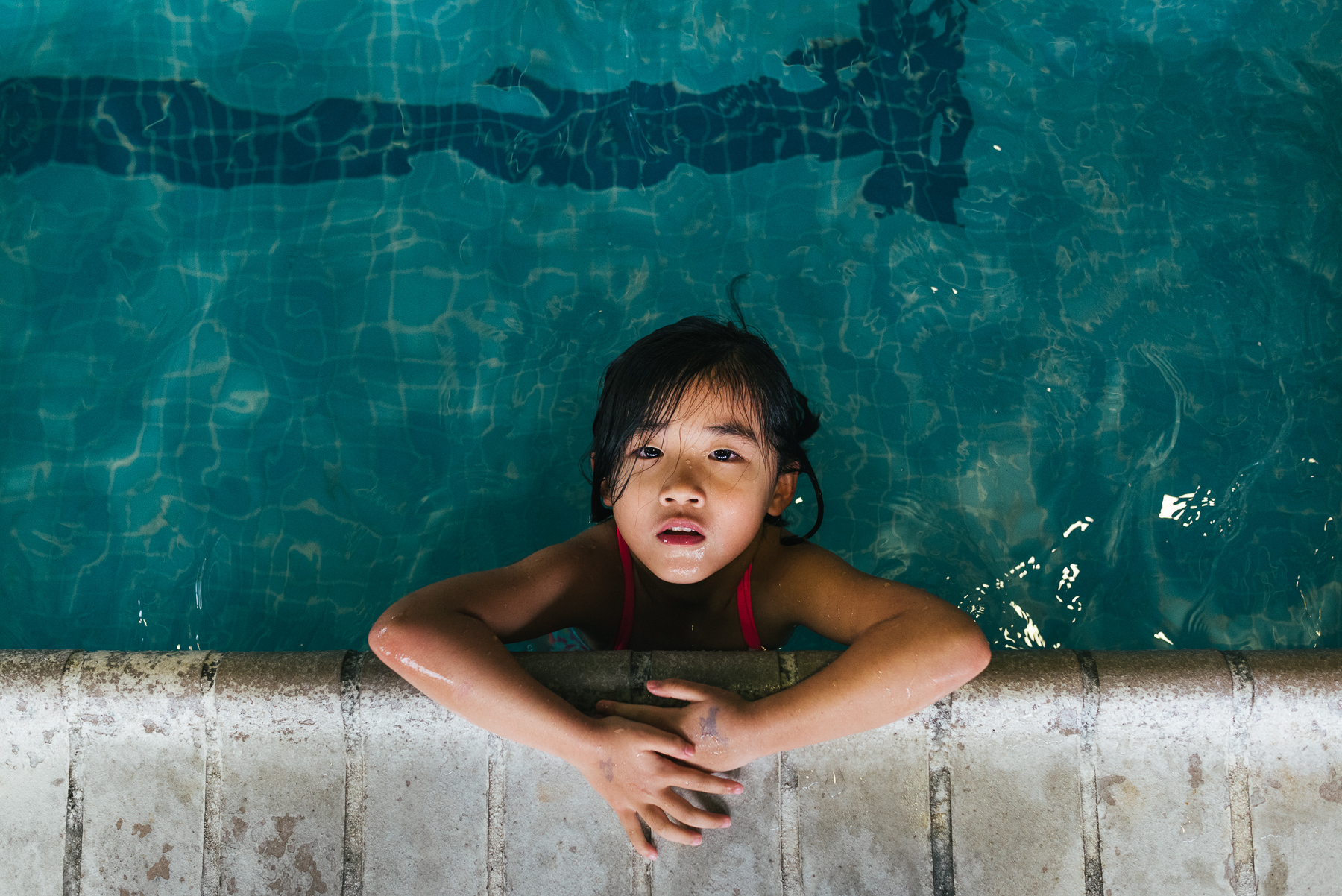 We had no idea there was a pool at the tiny house village, so we came completely unprepared. A trip to Fred Meyer to buy swimsuits and towels for the entire family solved that problem! Remember when all you needed on vacation was a swimming pool to be happy? That is where my kids are right now!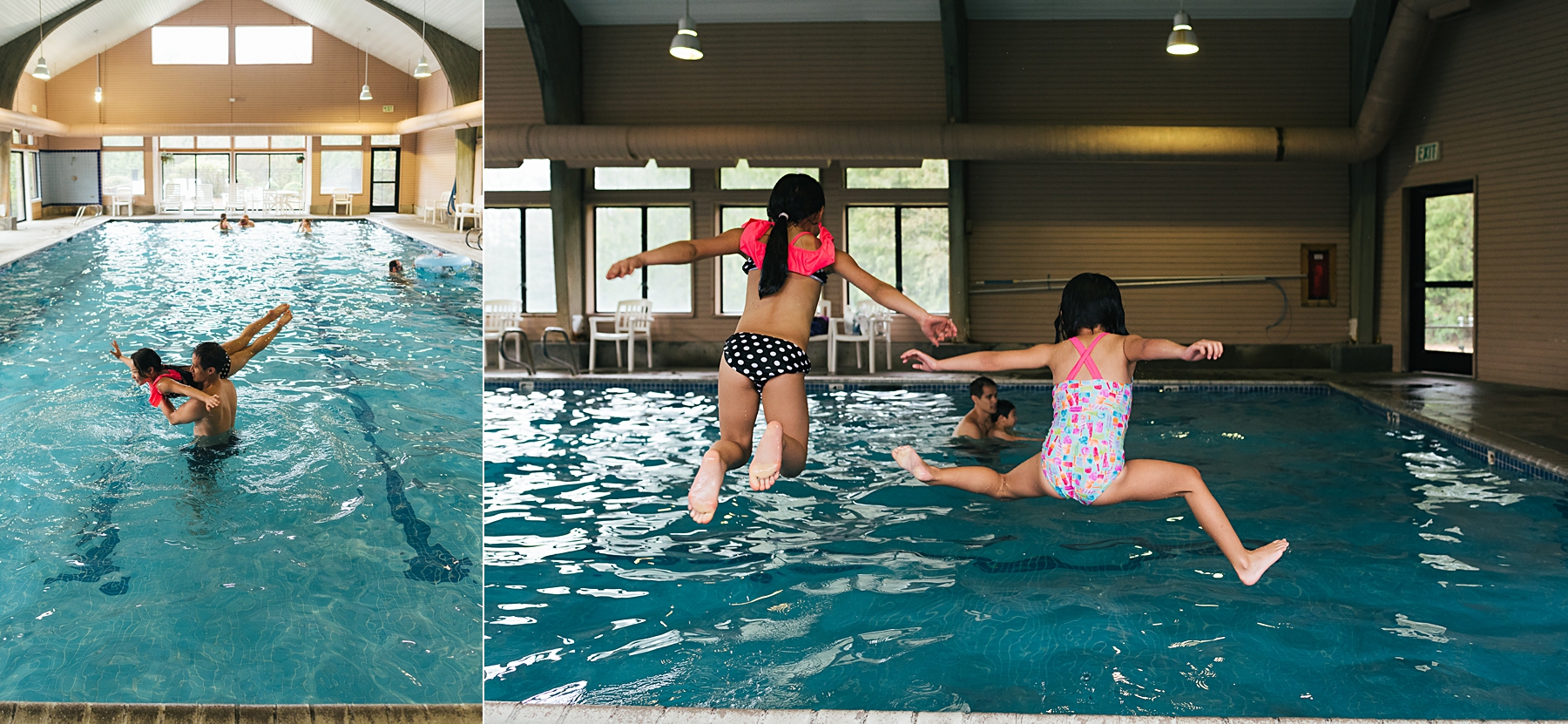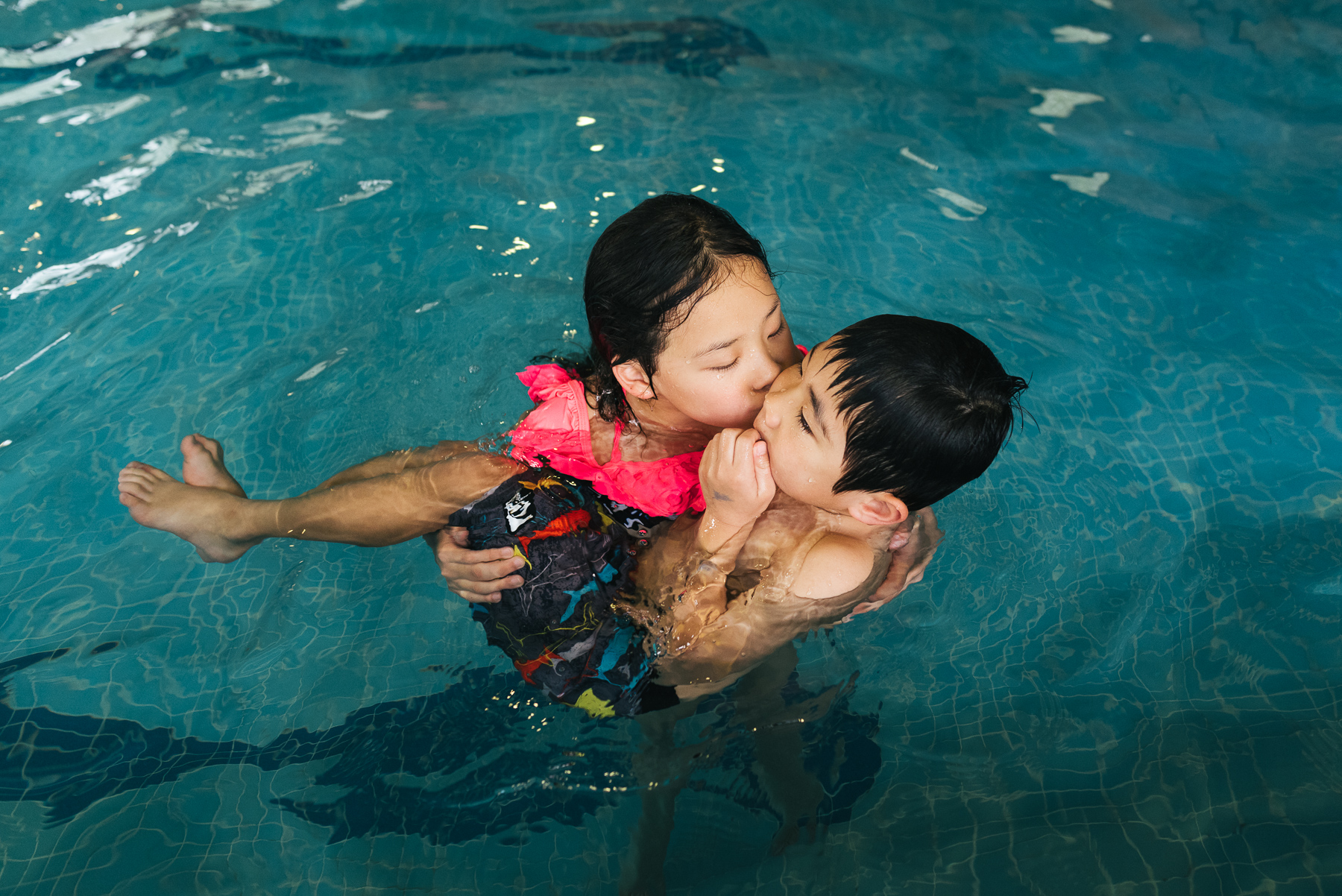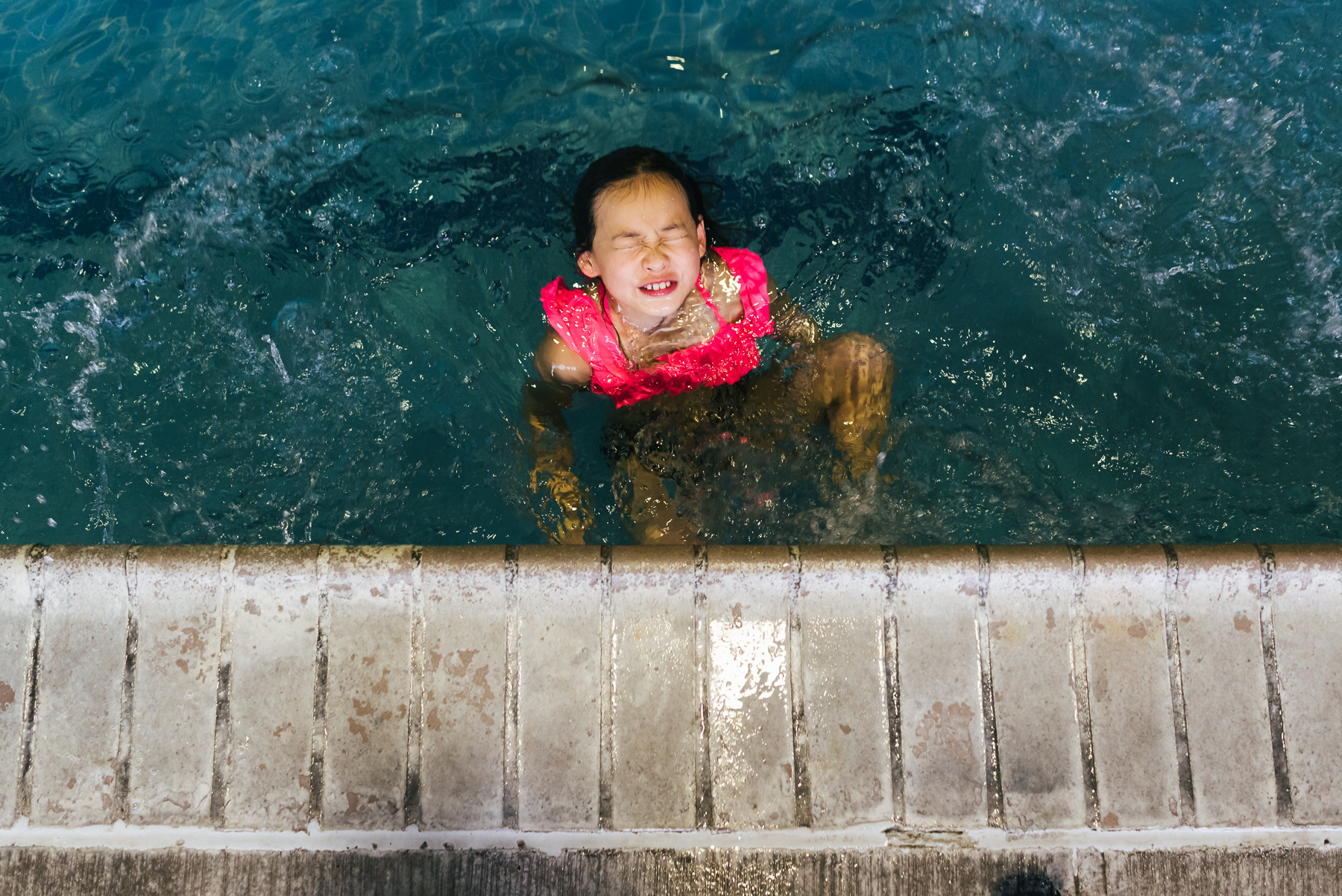 We checked out the Wooden Shoe Tulip Festival since we didn't make it up to the tulips in Washington this year.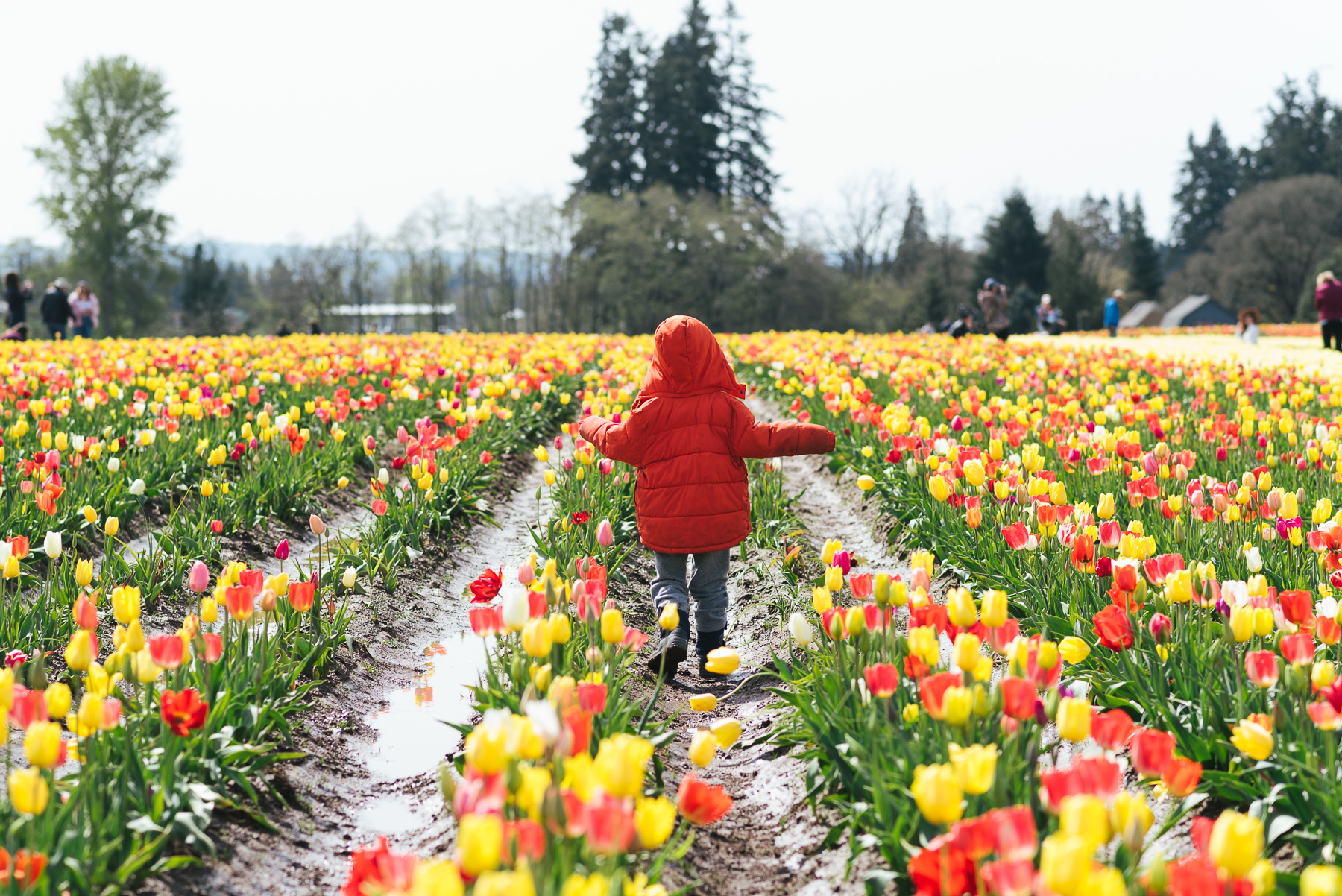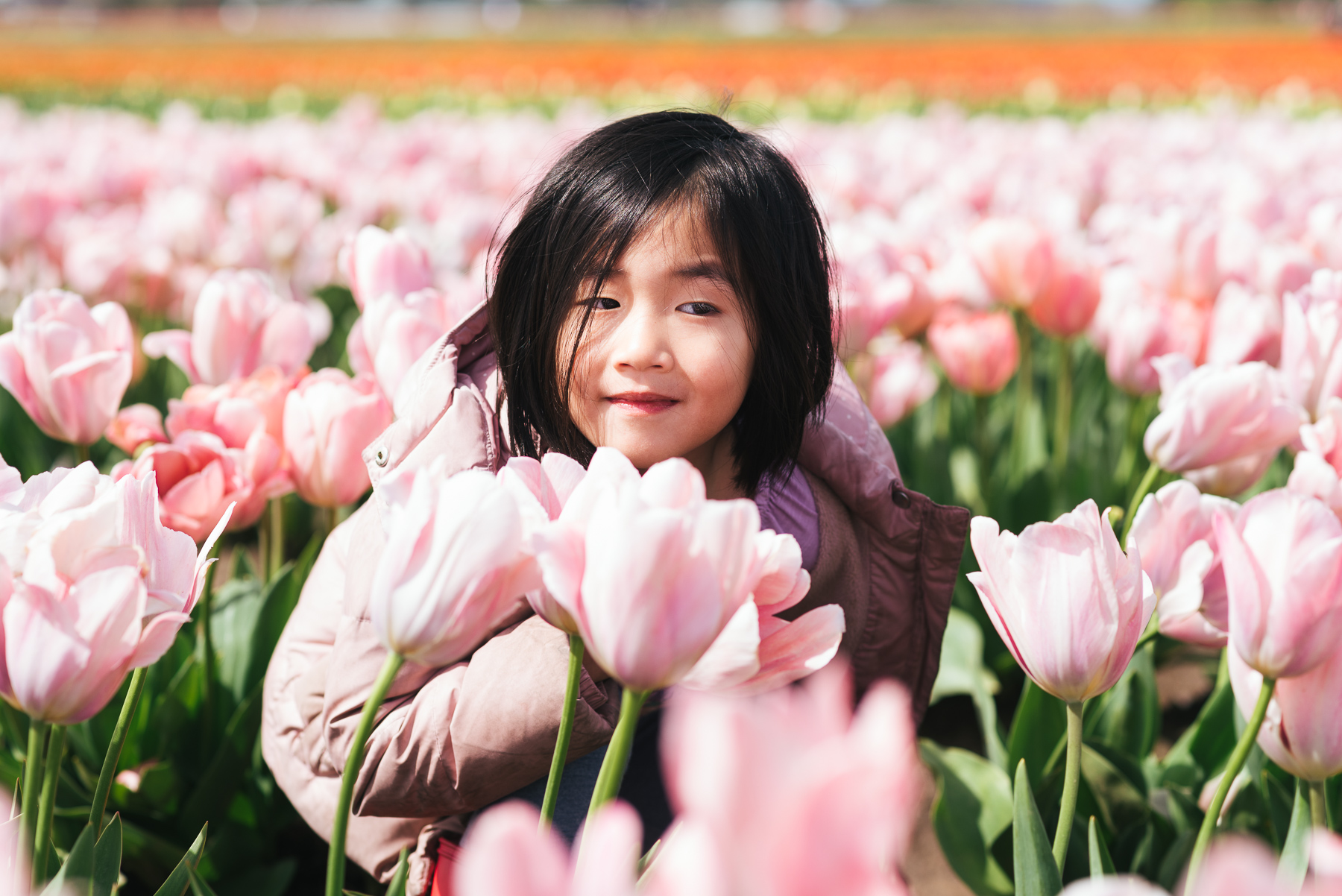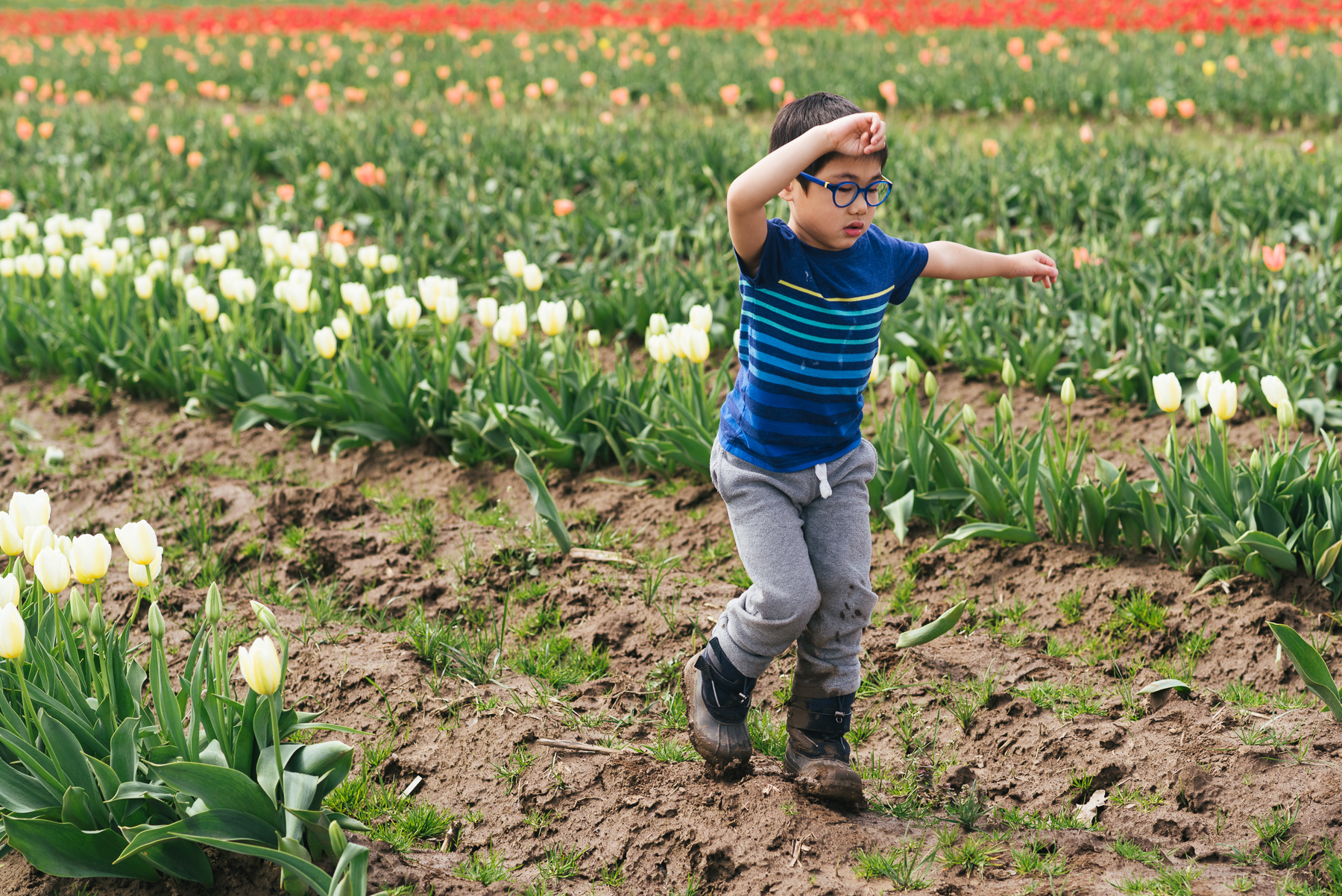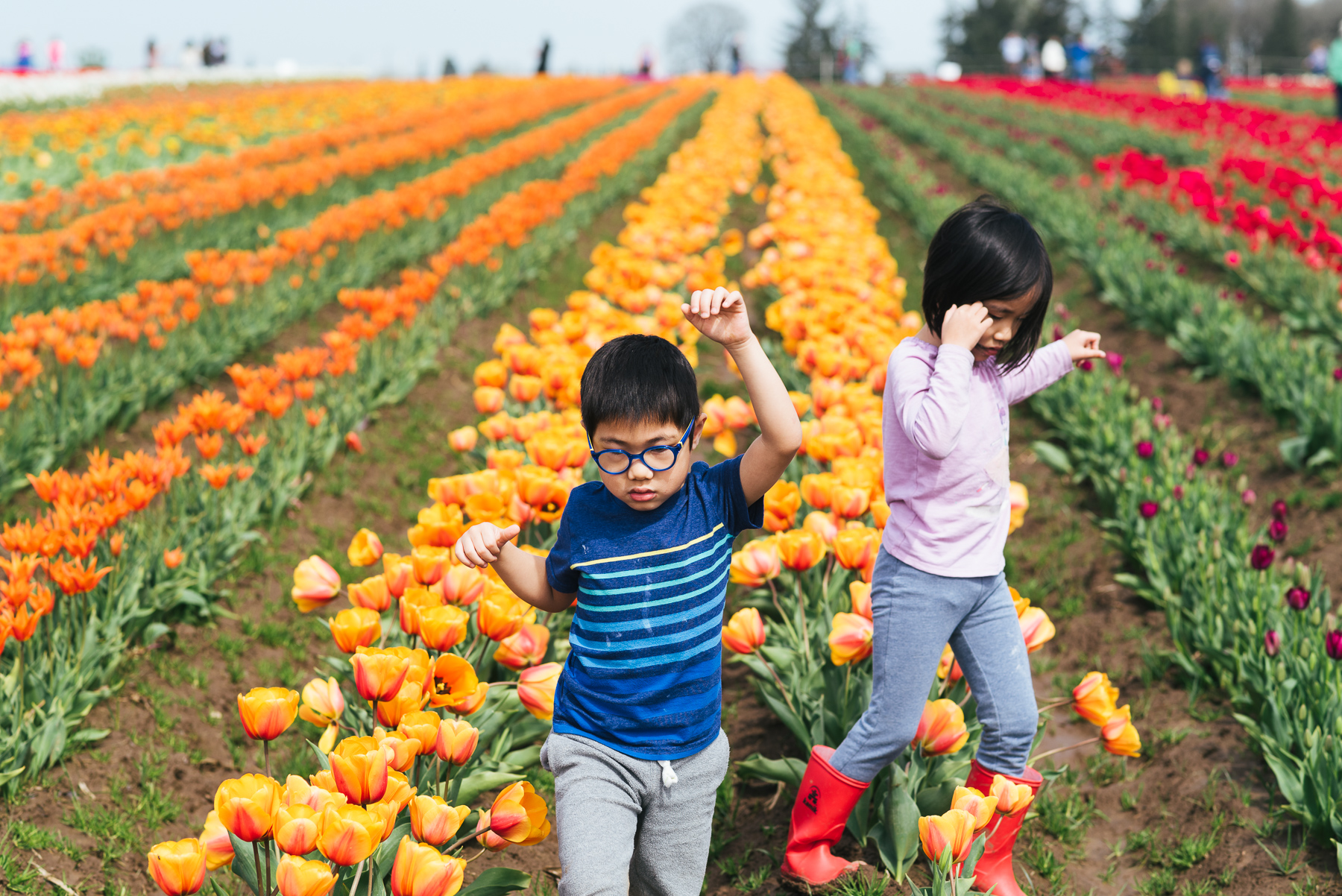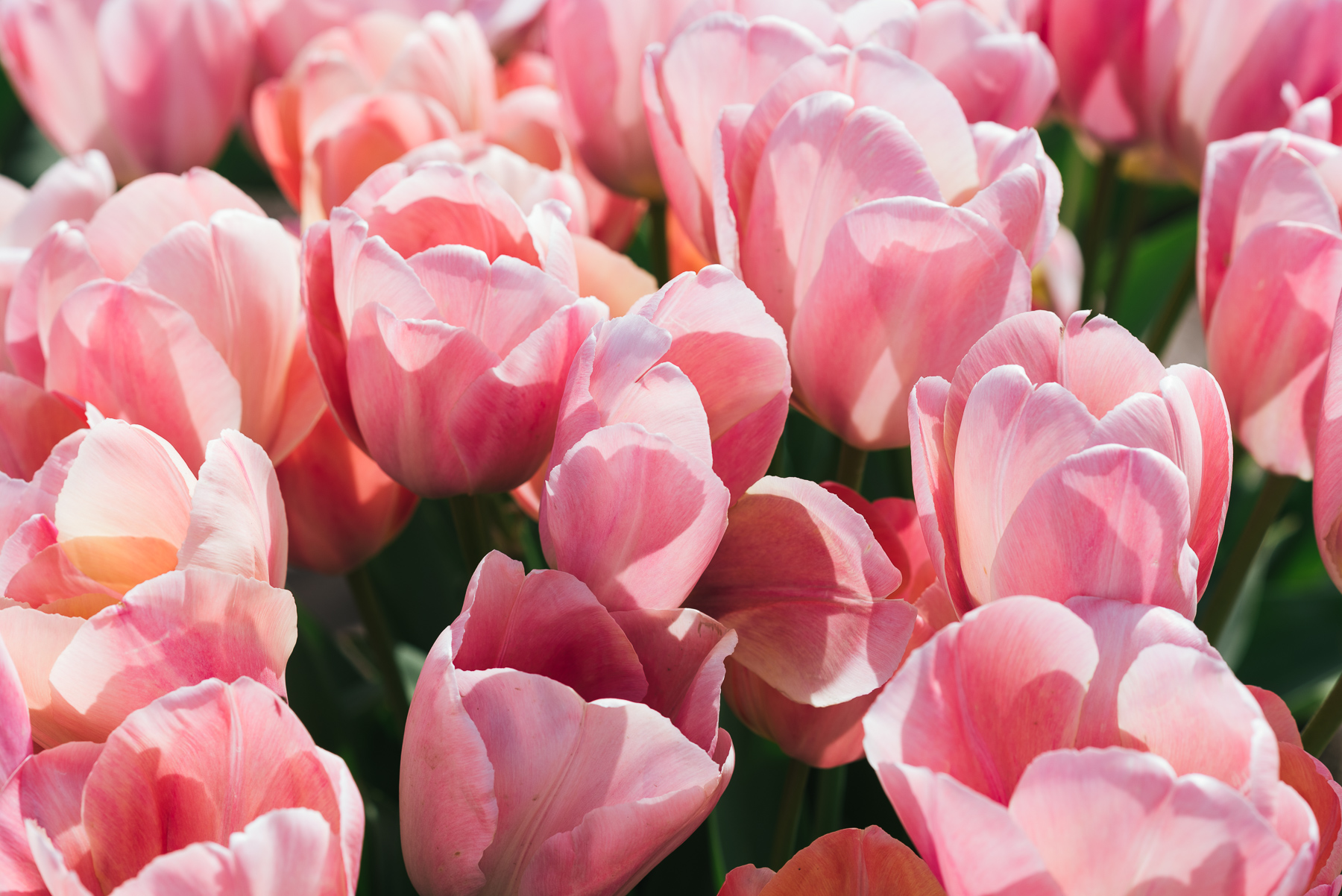 Near the tulip fields is the Marquam Hill Ranch alpaca farm that's open to the public. We stopped by and the owners were so friendly and answered questions about their animals. I think alpacas are the cutest!!! They also have a little gift shop selling fiber goods, yarn, and alpaca tree ornaments.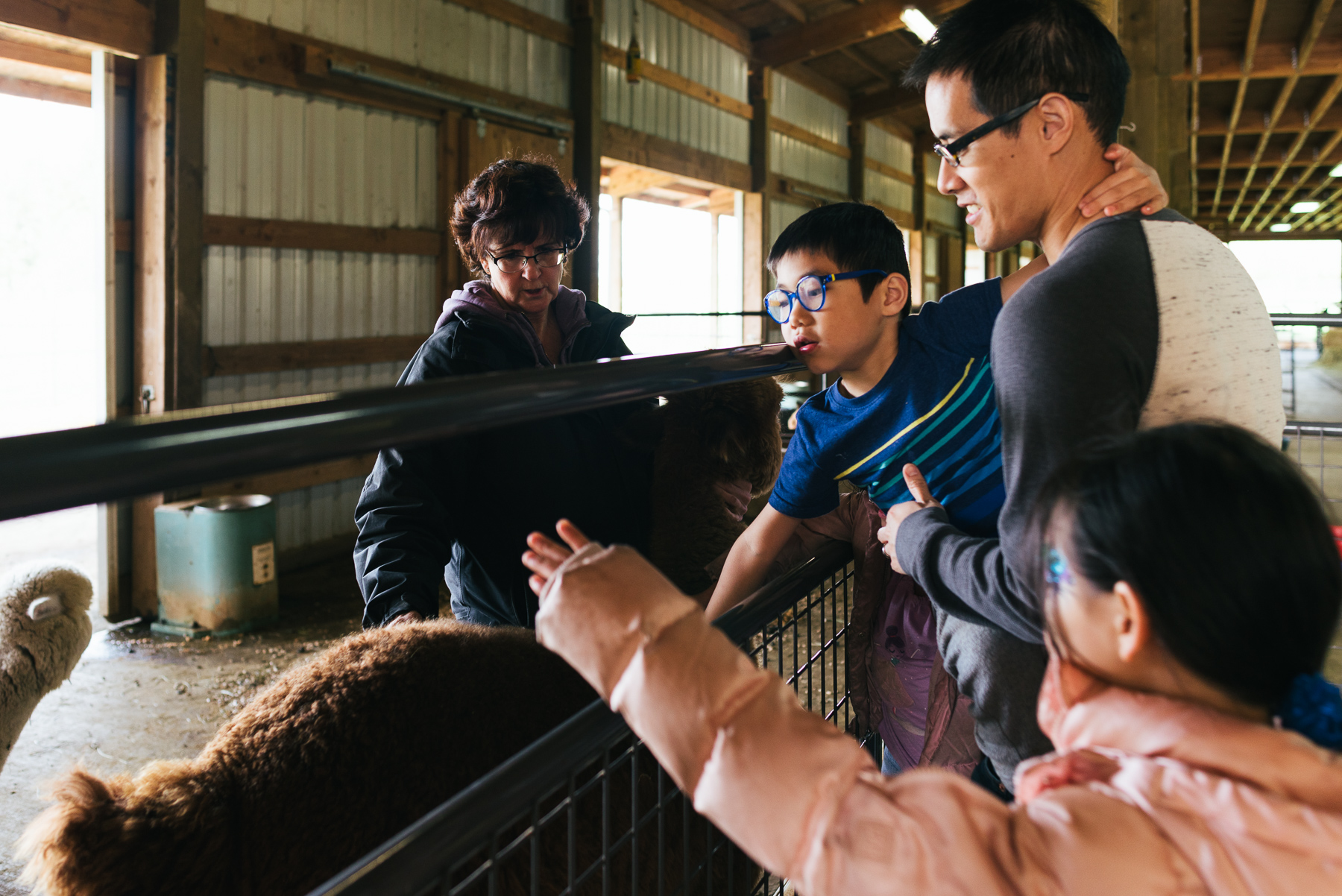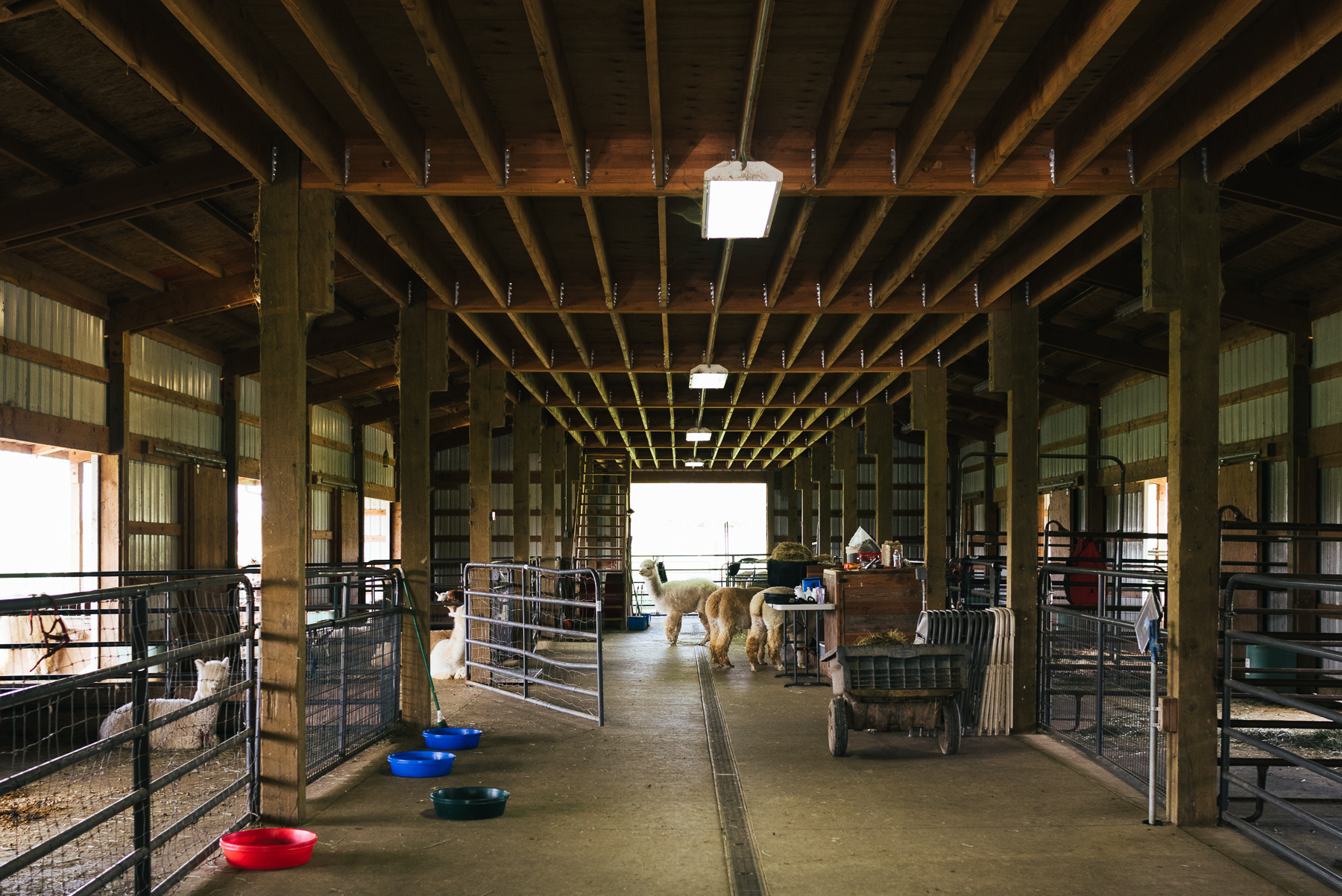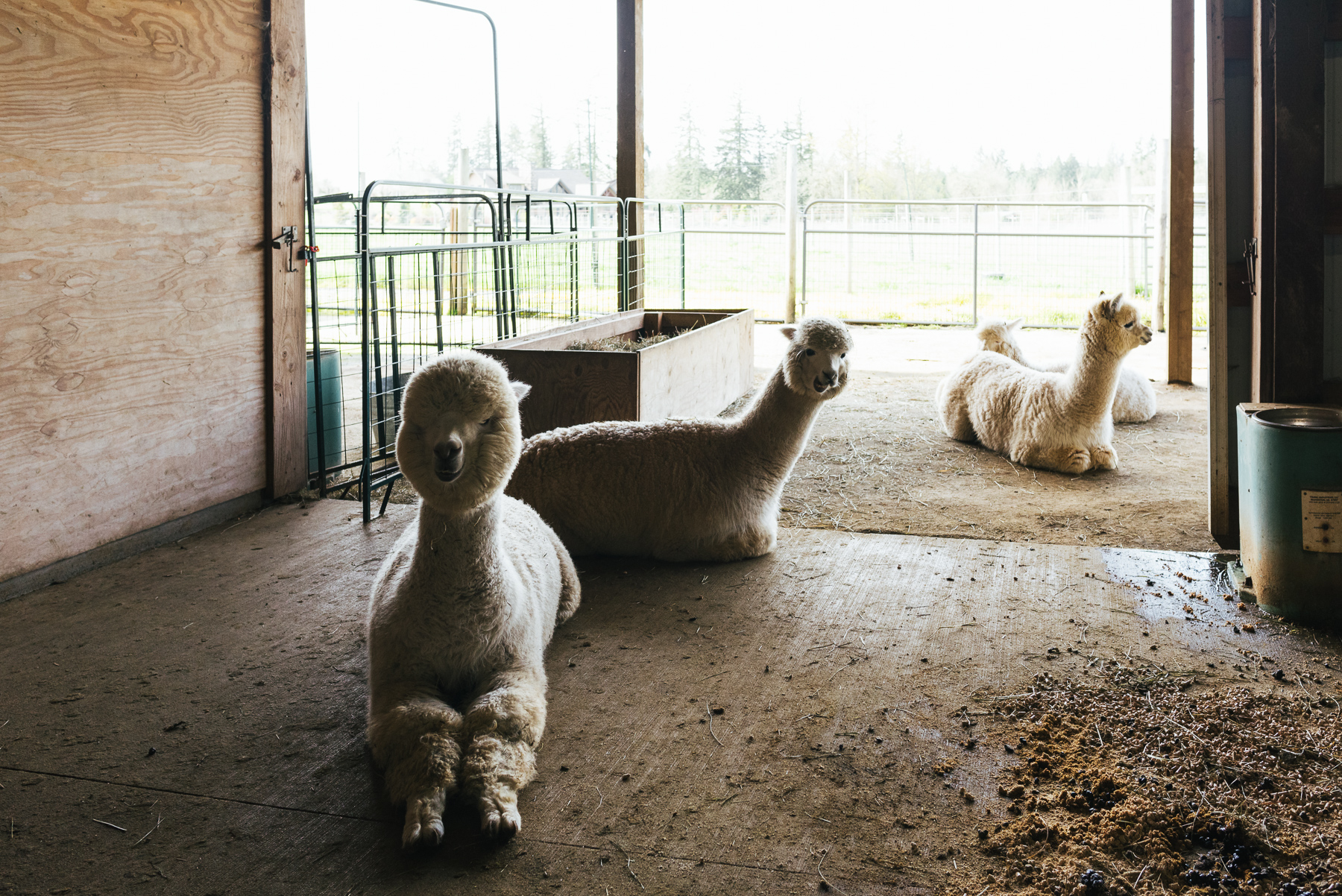 We did a day trip to Portland (about 45 minutes from the tiny house village) one day and checked out the science museum before enjoying doughnuts at Pip's on good advice from a local friend. Contrary to popular belief, Voodoo is NOT the best doughnut in PDX!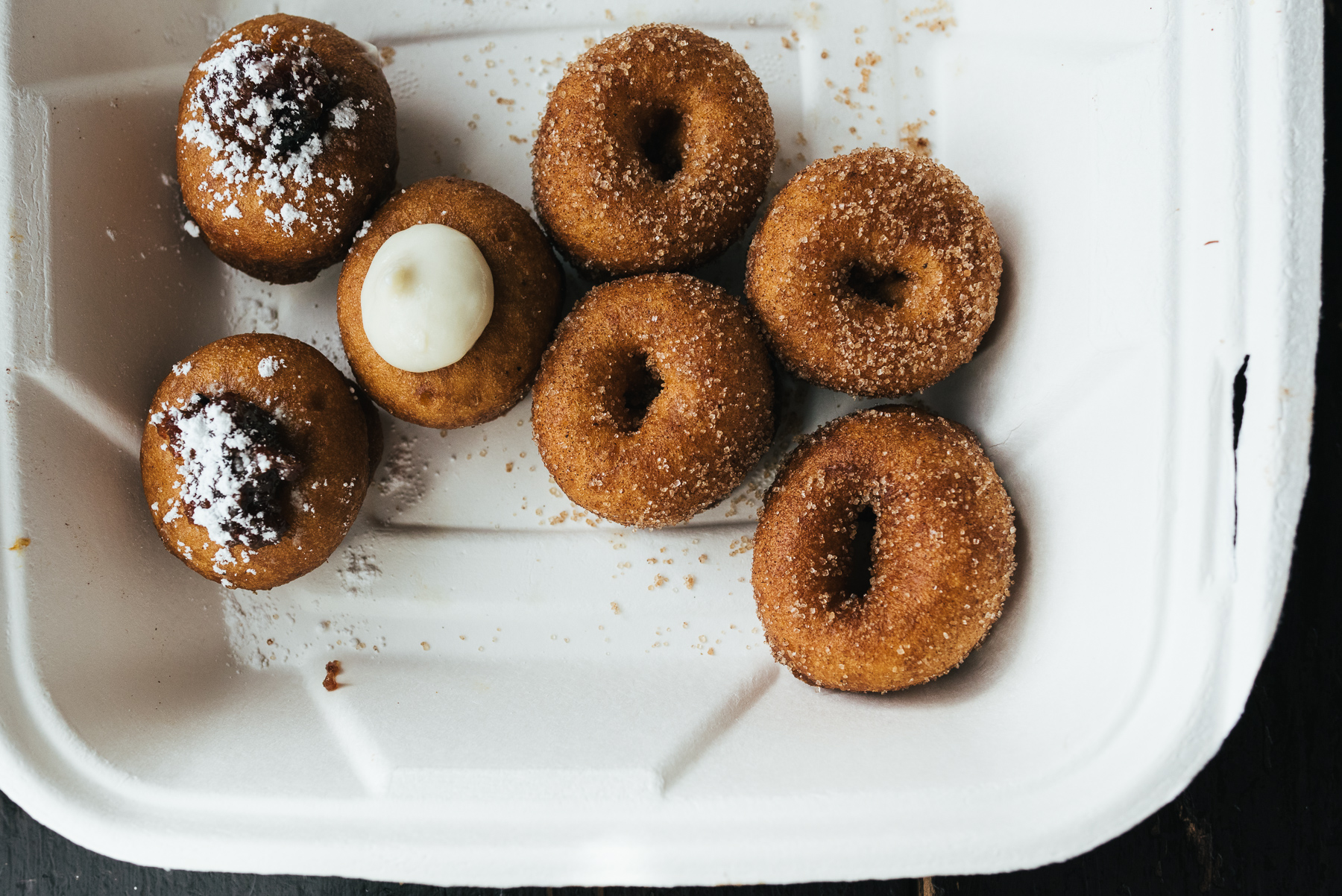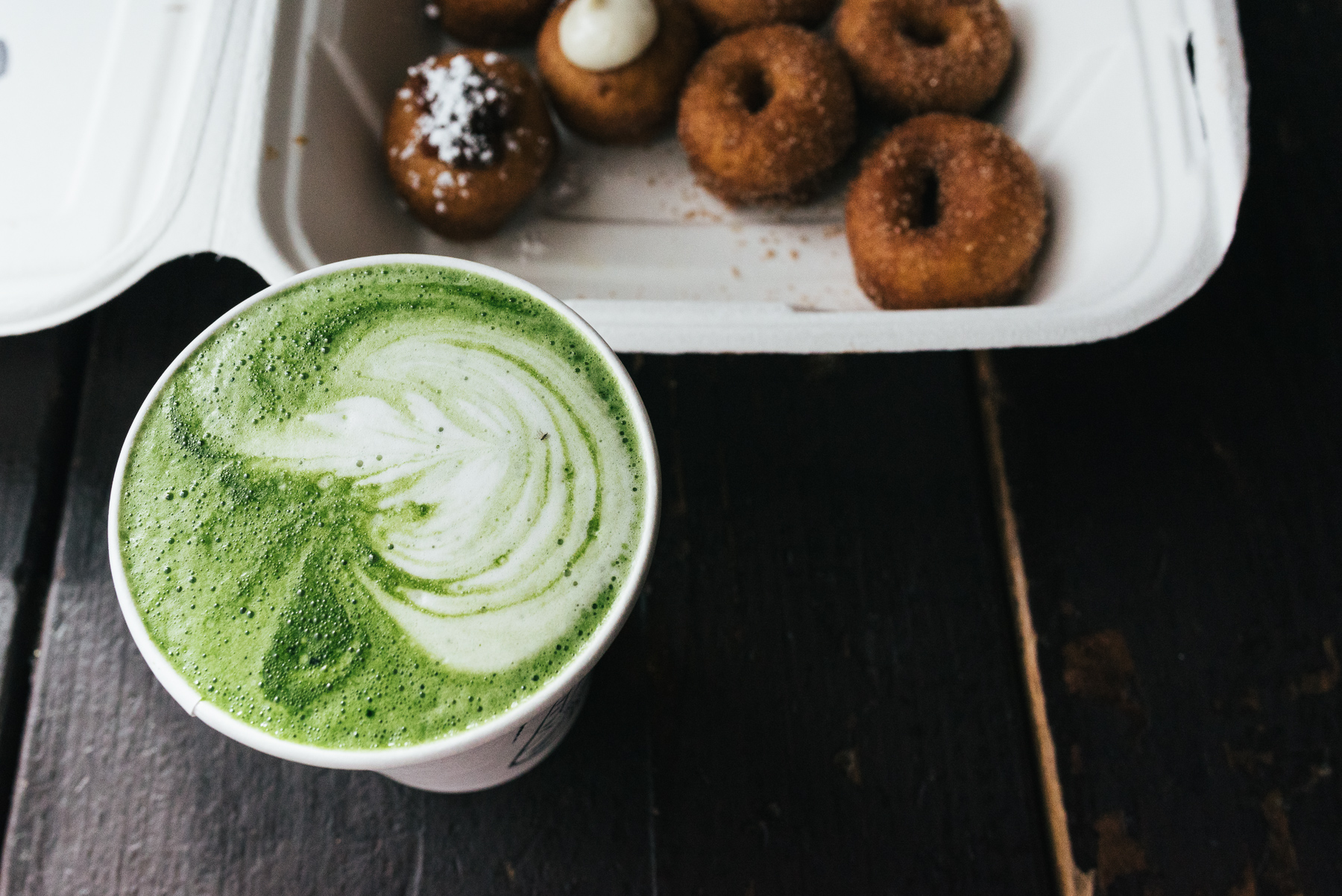 We loved the hands-on Robot Revolution exhibit at OMSI! Well-worth the extra admission charge! What I did NOT enjoy was the planetarium movie, which is one of those things where you're in a dome and they show a 360 degree movie. Hello, motion sickness! I took a nap in the theater while the kids enjoyed the movie.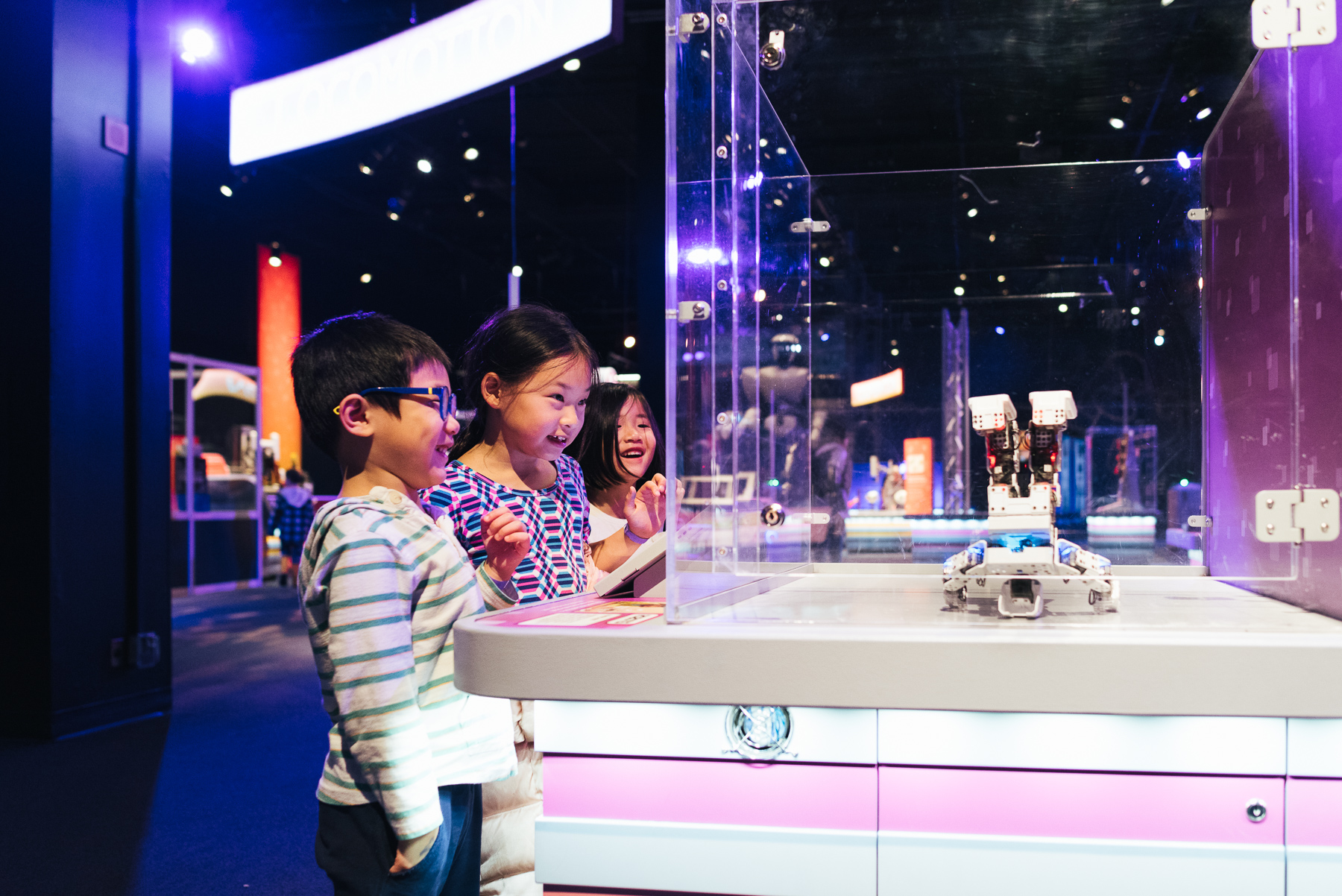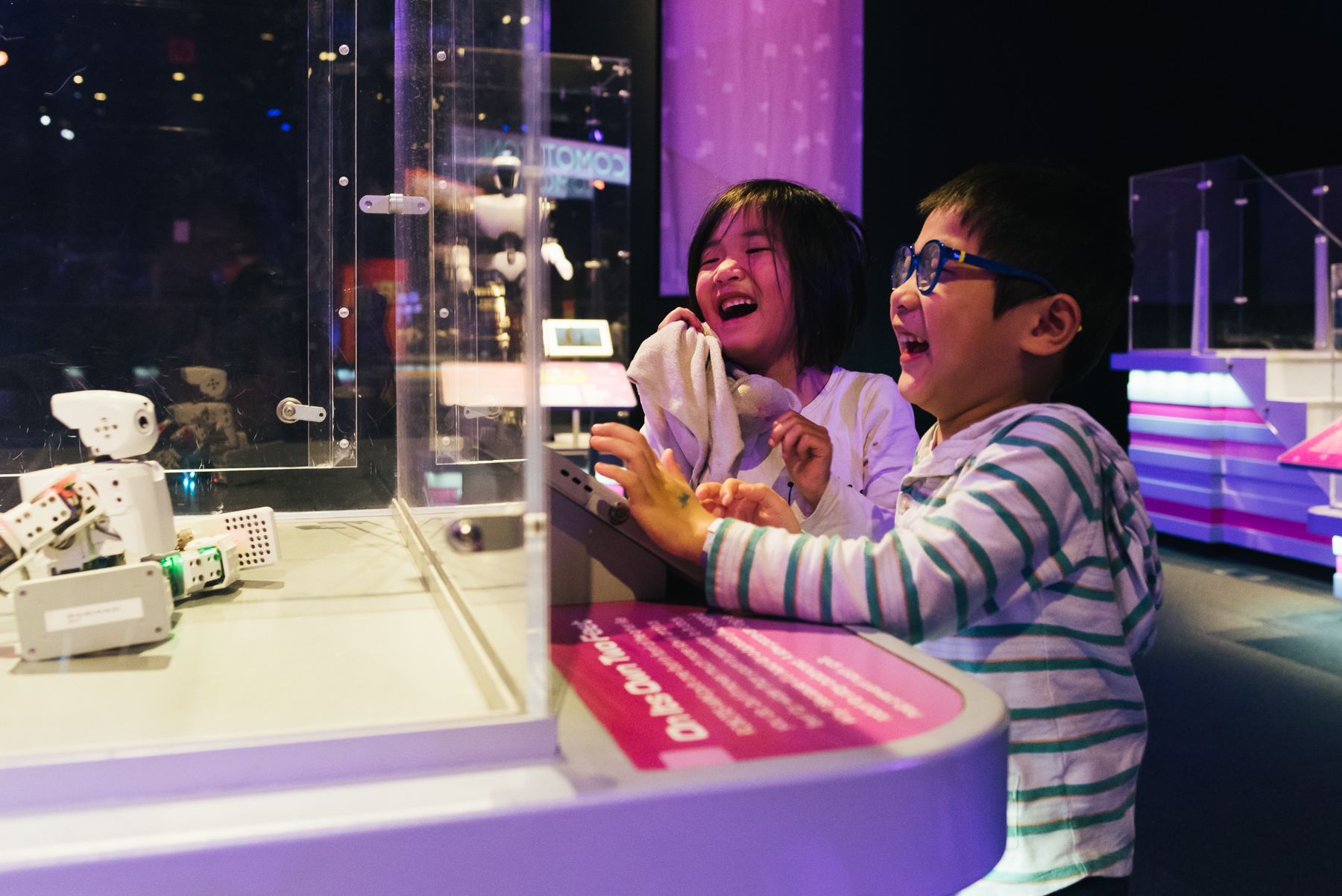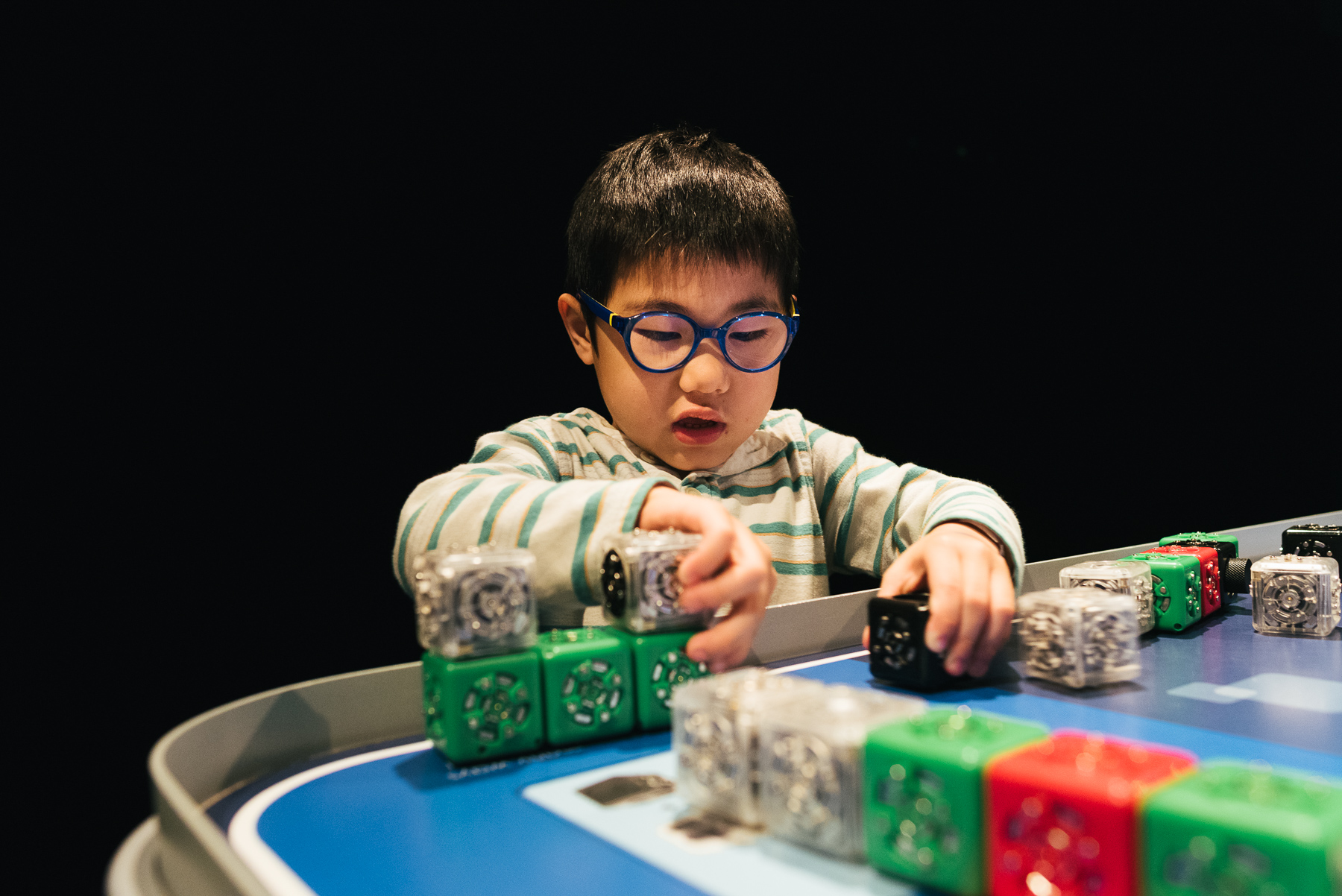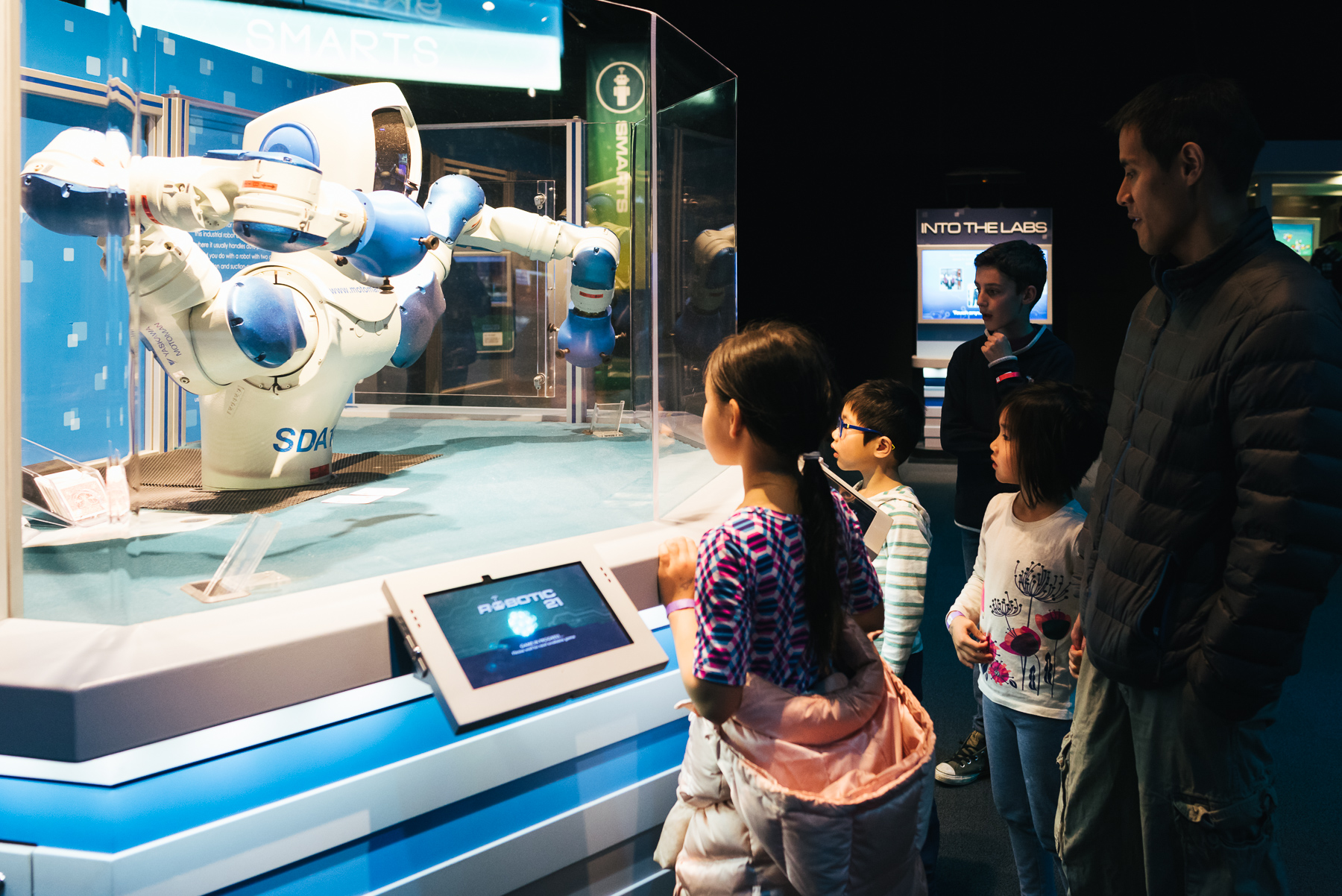 Overall it was a super fun trip to the Mount Hood/Portland area. There are 5 tiny houses available for rent all in a cluster, and we think it would be super fun to go stay at the tiny house village with friends during the summer. Each family can have their own house, and you all can congregate together outside on the picnic tables and around the fire pit. The weather in April was a little too cold and rainy to enjoy the outside space for very long, but it would be fabulous during the summer.
And did this trip cure me of my tiny house obsession?! Hard to say….I thought staying in the house was super fun, as did the kids. We stayed for 3 nights total, probably not long enough for the downsides of tiny house living to really become apparent. So for now, I'll continue binging on episodes of Tiny House Nation!
---